There are several destinations around the world that as soon as you step foot in them, you know you've entered a different reality. St Tropez oozes chic glamour at every turn and twist as you amble through the teeming streets with beautiful people.
And of course, France does chic at a level that is incomparable to anywhere else on the planet. The Cote D'Azur just happens to be one of the most elegant destinations in France, and whether you are visiting the beach clubs in Cannes or those of Nice, be prepared to bring your own personal style and elegance. 
The birthplace of beach clubs starts in the South of France and in St Tropez you'll find a variety of beach clubs that have been around since the 1950s.
Some, such as Tahiti Beach and Club 55, have been on every celebrity's superyacht tour of the Mediterranean since the 1980s. You're guaranteed to rub shoulders with an A-List Hollywood actor or actress during the summer months in the beach clubs in St Tropez.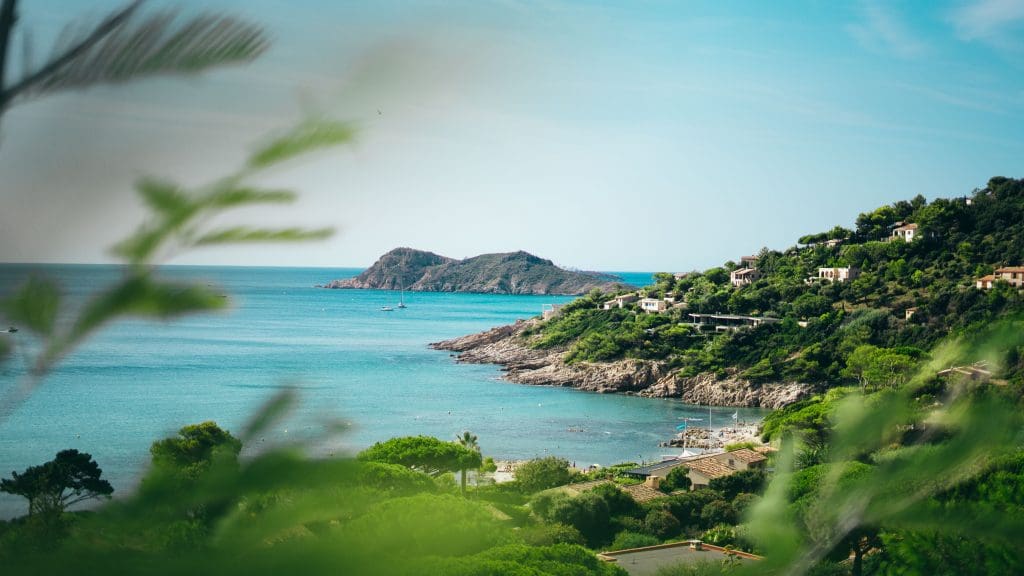 Explore which beach clubs in St Tropez are worth visiting and some that have flown under the radar for too long. You'll find most of the beach clubs are centered or located on Plage de Pampelonne.
A Quick Guide To St Tropez
Where to Stay in St Tropez
St Tropez Tours
Getting Around St Tropez
Buses 7703/7705 – St. Tropez – Pampelonne Beaches
Car Rental – RentalCars.com
BlaBla Car – Car Ride-Sharing Service
Getting to St Tropez
Nearest Airport – Toulon-Hyères (55km away)
Nearest Train Station – Saint Raphael (38km away)
1. Le Club 55
Starting with the most famous of the beach clubs in St Tropez, Le Club 55 has a long and celebrated history. Its humble beginnings as a small restaurant on the beach serving lunches blossomed after Brigitte Bardot spent a summer in the 1950s seducing men in the French classic, 'And God Created Woman'.
Le Club 55 is an example for beach clubs around the world in how to operate a long-lasting, discreet beach club that attracts the rich and famous, as well as the ordinary.
Reservations are necessary for visiting the beach and booking a table months in advance is well advised.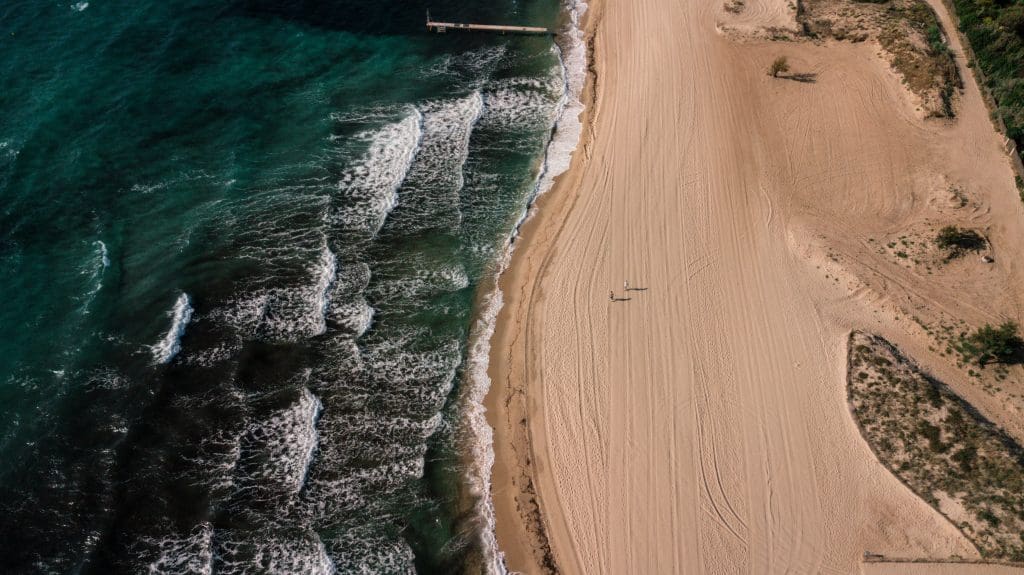 Club 55 is effortless chic, and its boutique store is the only place in the entirety of France to purchase its towels and decor. A souvenir that can't be found anywhere else.
A visit to Le Club 55 is for those who want to visit one of the original beach clubs on the Cote D'Azur and the chance of being seated beside Hollywood royalty.
Phone for reservations: +33 (0) 4 94 55 55 55
2. Nikki Beach – Ramatuelle
Iconic Nikki Beach set up its beach club in St Tropez in 2002. It's one of the world's most famous names when it comes to beach clubs and this beach club in St Tropez is no different. This is the place to visit for anyone looking for excellent DJs playing relaxing sets throughout the day, sipping on champagne, and admiring all the gorgeous people.
The stylish decor and ambiance of Nikki Beach St Tropez is enticing to all who visit this legendary beach club. Prices for lounge chairs start from €35 up to €110. The restaurant on site serves traditional French cuisine, with specialties including free-range rotisserie chicken and freshly caught seafood.
As the sun starts to set the atmosphere begins to shift and turns into the infamous beach club party that has several themed events throughout the summer.
A visit to Nikki Beach is perfect for anyone looking for a stylish party beach club with one of the most famous names in the world.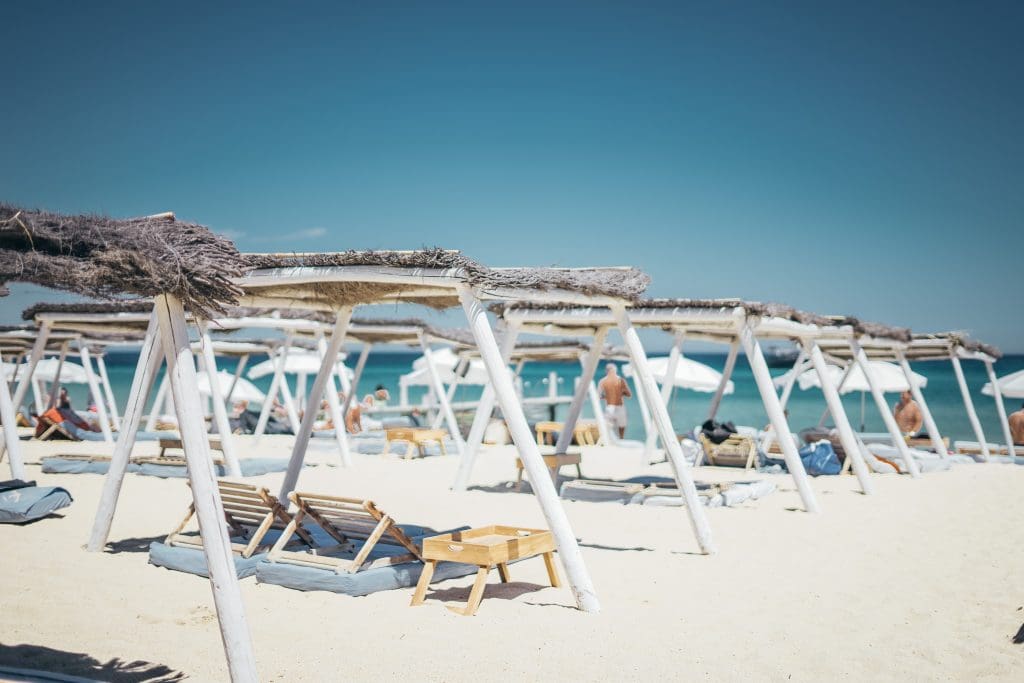 3. Bagatelle St Tropez
Beautiful Bagatelle is a longstanding institution alongside Nikki Beach St Tropez. And much like its contemporary, you can expect to find a mix of international jet setters and those who return each year to visit its superb restaurant.
With lounge chairs available and views over the sandy beach of Plage de Pampelonne, if the stunning pastel colors of the decor don't invite you in, then nothing will. With tones that are reminiscent of summer and with locations all around the world, Bagatelle St Tropez is an experience not to be missed.
Make sure you reserve your space for the summer and follow the guidelines and dress requirements when visiting – Casual Chic Dress Style is the expectation when visiting Bagatelle St Tropez.
4. Tahiti Beach St Tropez
A French classic, Tahiti Beach is first and foremost a hidden gem of a hotel. It has spent the past 60 years being revamped and now in 2023 is a stunningly beautiful 3-star hotel. What draws people to Tahiti Beach St Tropez is the fact that is the only hotel and beach club that has direct access to Pampelonne Beach.
The quirky lounge chairs on the beach are an added touch of fun, in addition to the sublime restaurant that overlooks the remarkable Gulf of St Tropez. There are two restaurants on the hotel's grounds, a pizzeria and a seafood restaurant. Tahiti Beach is sophisticated but without being overly pretentious.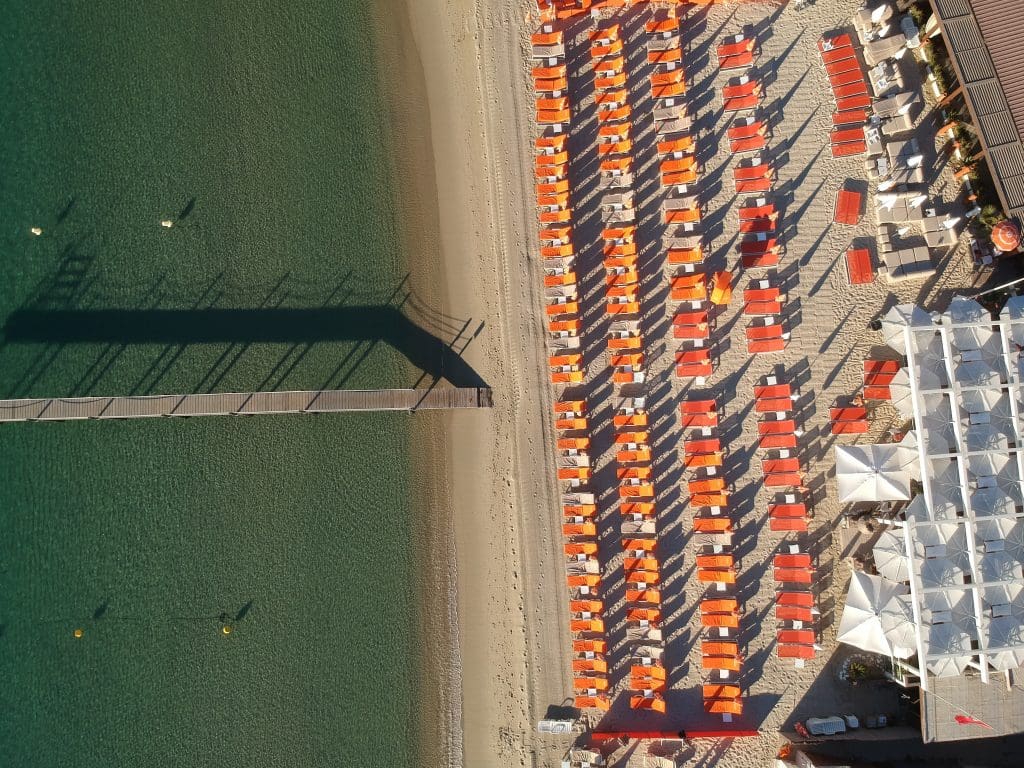 5. Jardin Tropezina
Open from April to October, Jardin Tropezina is one of the only beach clubs in St Tropez that stays open long after the summer crowds have departed. It's also one of the few places in the area that has a strong family feel and encourages families with young children to visit.
Just because it is family-friendly does not mean that other things have to suffer. The menu is mouthwateringly delicious with exceptionally high-quality ingredients found throughout the menu. Jardin Tropezina forms part of the 5-star hotel Chateau de la Messardière, and its manicured grounds are a stone's through from the beach.
In the evenings the beach club makes way for live music and dining on the sand. There's no better way to finish off the day than listening to the sound of lapping waves and dining on some on the best food in St Tropez.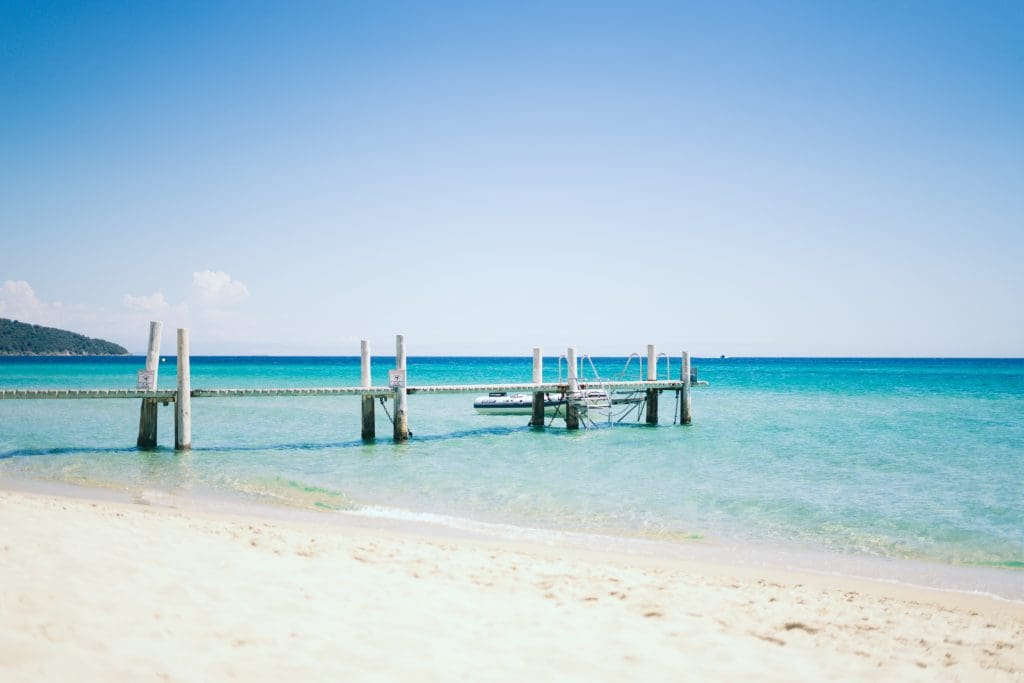 6. Byblos Beach
A firm favorite with beachgoers in St Tropez, Byblos Beach is the quintessential beach club. With comfortable sunbeds, a super restaurant, and views across the Mediterranean Sea, there is a reason why Byblos Beach is easily one of the best beach clubs in St Tropez.
Like most of the other beach clubs mentioned above, guests who opt to arrive by boat are more than welcome and can also arrange a private transfer if needs be.
The sunbeds are reasonably priced, this is the South of France after all, with prices starting from €40 up to €150.
With service and excellent food, Byblos Beach is an unmissable experience.
7. La Serena
A short walk down the beach from Byblos Beach and you'll stumble upon the equally gorgeous La Serena. A delightful beach club in St Tropez that is beautifully decorated and a lot more affordable than nearby Nikki Beach.
With ample sun loungers and a wonderful kitchen, it's easy to spend an entire afternoon soaking up the sunshine and sipping on divine cocktails. A chilled atmosphere and relaxed vibe ensures visitors will repeatedly visit La Serena time and time again.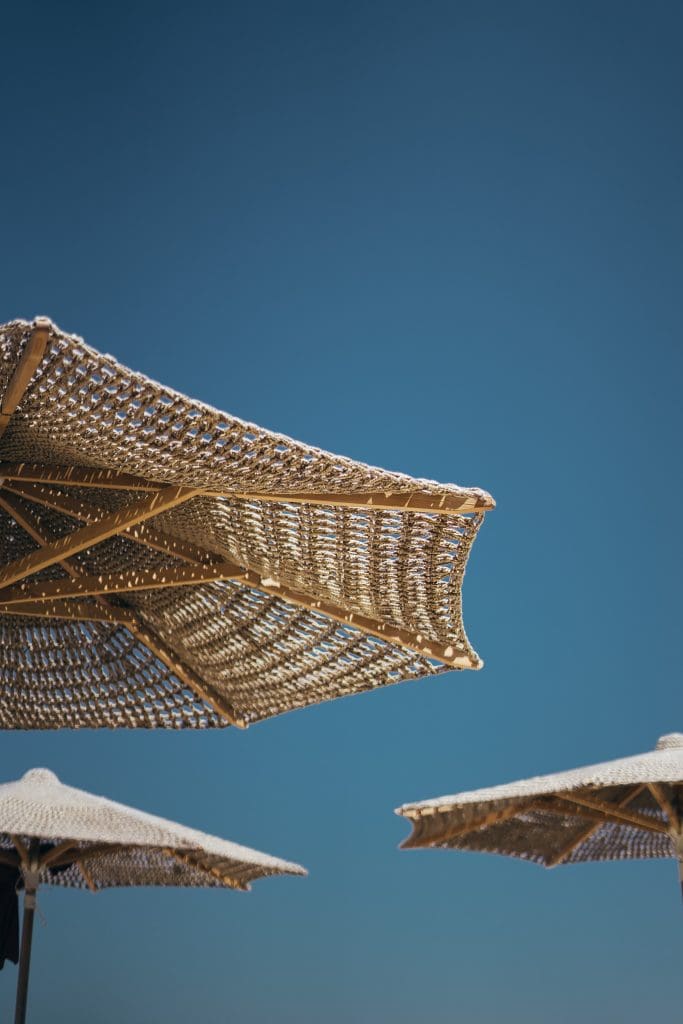 8. Moorea
Much like Nikki Beach and Club 55, you are bound to bump into a famous face in Moorea. You can easily spend a couple of days in Moorea, spending time either lounging on the beach or having a treatment in their famous spa. You'll also find boutique shops and of course a world-class restaurant and bar.
Prices for sunbed (double) on the beach with an umbrella start at €150, whereas individual sun loungers are priced at €60 and include an umbrella.
The restaurant is an experience in itself and not to be missed. With highly trained chefs and staff, sushi lovers will be in expert hands with a fantastic selection of sushi to choose from.
End your experience in Moorea with a massage in their luxury treatment area. Surely one of the best ways to end a superb day at the beach.
9. La Réserve à la Plage
A perfect mix of everything that you could possibly want from a beach club in St Tropez, La Réserve à la Plage offers chilled vibes throughout the day before turning up the music in the late afternoon and starting the eternal party festival that St Tropez is during the summer months.
With outrageously comfortable beds, a restaurant serving yummy tapas, and far too drinkable cocktails, it's easy to get carried away at La Réserve. Sun loungers start at €65 and increase to €150 for a double sun lounger. The price includes an umbrella.
Shop for an additional swimsuit in La Réserve's boutique store, before finishing off the day dancing on the sand and enjoying that 'Rosé all day' summer vibe.
---
Experiencing a beach club in St Tropez adds to the glamour of one of the most famous places to visit in France. It's hard not to get caught up in the atmosphere of soaking up the summer sun, drinking divine Rosé, and swimming in the bluest waters of the Mediterranean Sea.
Plus the added bonus of celebrity spotting is an added bonus. Exactly who owns that super yacht bobbing on the horizon?
If you enjoyed the post you can Buy Me a Coffee by clicking on the button below!
Travel Essentials
Planes, Trains & Automobiles – I'm always on the hunt for great flight deals and Omio usually has excellent offers throughout the year. Booking a ferry is easily done through Ferry Hopper or Omio. For car hire, I've found RentalCars to be consistently the best.
Hotels – For hotel comparisons, I use Trivago to check where I can get the best deal. Booking.com usually ends up having the best deals around and has been consistently reliable throughout the years.
Tours & Guides – Searching between Viator & Get Your Guide, I can usually find a good deal on a food tour or event in the city that I'm visiting.