The 2024 Guide To Valentine's Day in Paris
What could be more romantic than spending Valentine's Day in Paris? Known as the City of Light, Paris is often heralded as the City of Love. Falling in love with Paris is incredibly easy to do, and discovering or exploring the city with a loved one creates endless memories.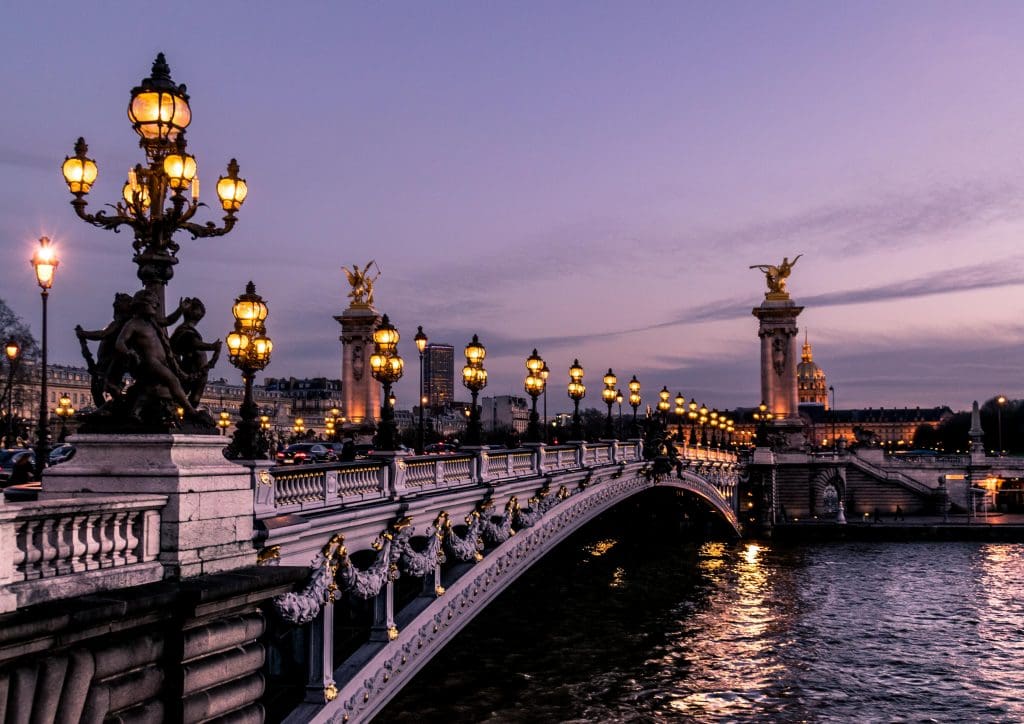 Walks along the Seine, nibbling on perfect Parisian pastries, and watching the Eiffel Tower light up in a dazzling light show, are just a few ways of embracing one of Europe's most romantic cities.
If you are looking for a romantic getaway this Valentine's Day, Paris is the place to be. With its charming streets, beautiful architecture, and passionate culture, Paris is the perfect destination for a romantic holiday.
In this blog post, I will give you some tips on how to make the most of your time in Paris this Valentine's Day. So whether you are planning a trip to Paris or are just dreaming about it, read on for some inspiration!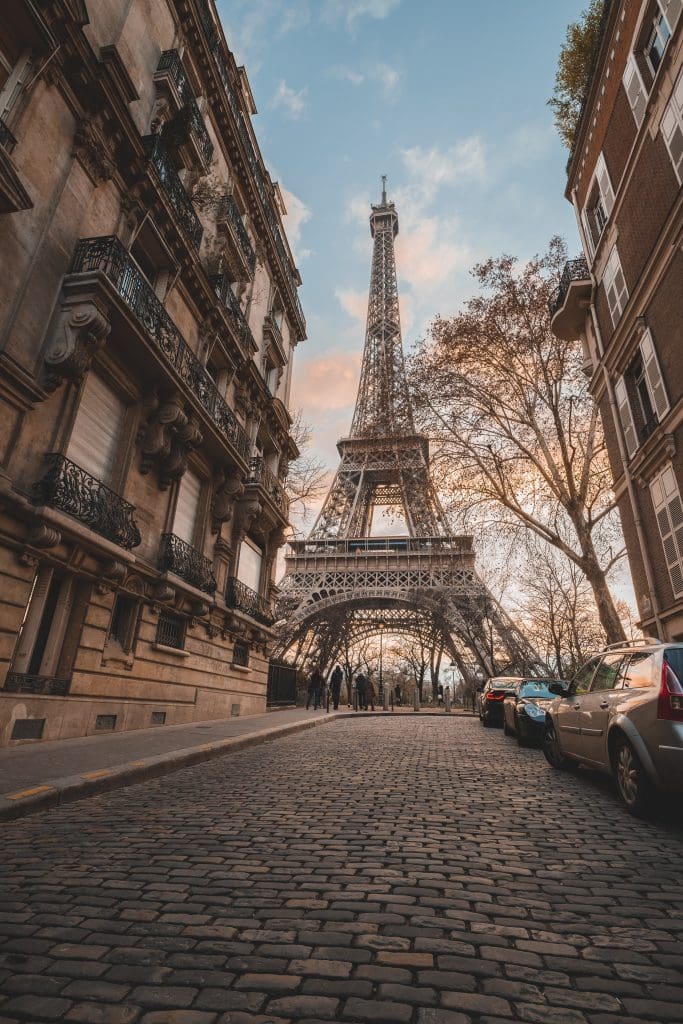 Valentines Day in Paris Ideas
Romantic Ideas for Valentine's Day in Paris
Get out and explore! One of the best things about being in Paris is that there are so many amazing sights and attractions to see. So be sure to take advantage of all the incredible things this city has to offer, from romantic strolls along the Seine River to exploring the bustling streets of Montmartre or strolling through gorgeous gardens like Luxembourg or Tuileries.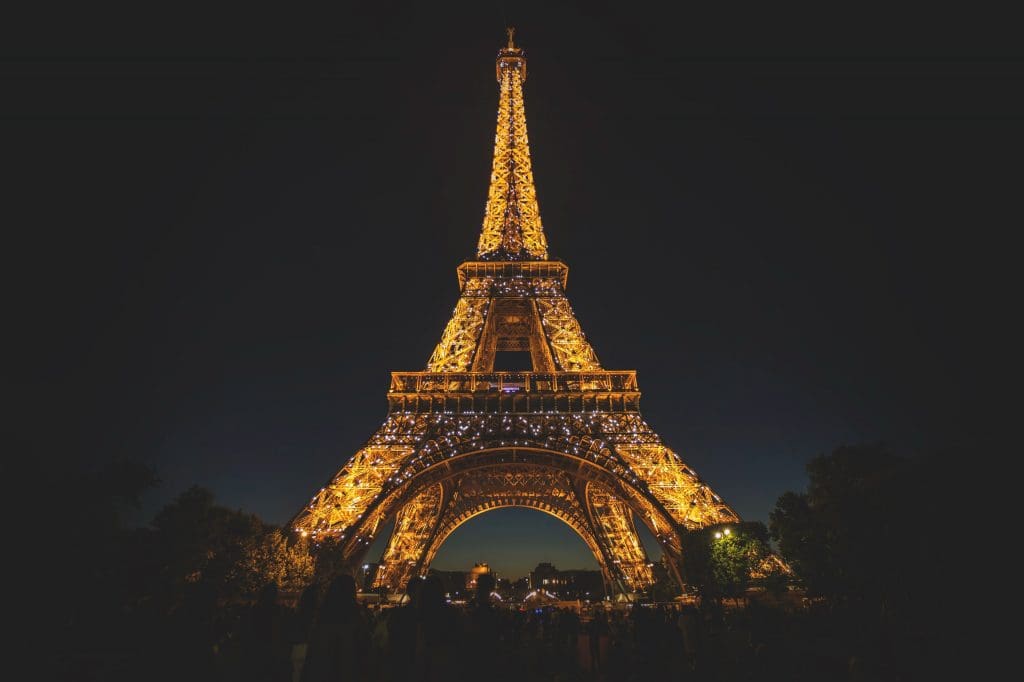 Don't forget about all the amazing food and drinks that are available in Paris! Indulge in some delicious crepes, pastries, or macarons at a local cafe, or treat yourself to an elegant dinner at one of the city's many world-class restaurants.
Plan for plenty of downtime during your trip. It's easy to get swept up in all the sights and sounds of Paris, but it's also important to remember the importance of taking some time for yourself and relaxing. Whether that means visiting a charming cafe or just spending some time in your hotel room with your partner, be sure to make room for rest and rejuvenation in your schedule.
Romantic Restaurants in Paris
What is Paris without her romantic restaurants? Whether it's a cafe in Montmartre people watching, or dining in one of the most beautiful restaurants in a train station, Paris knows how to turn on the romance.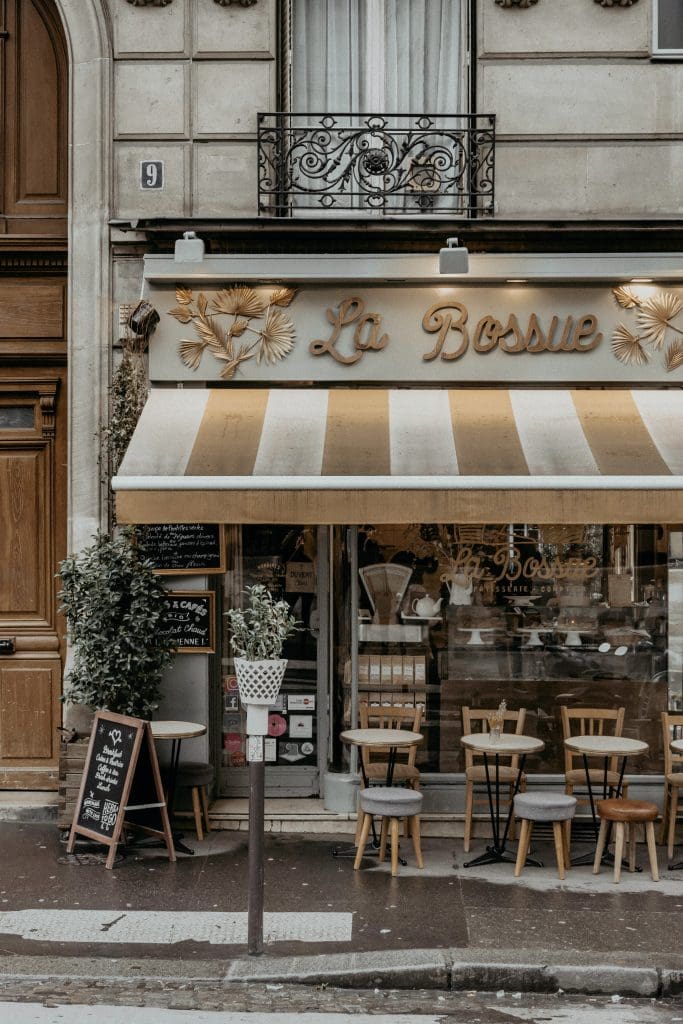 One of the best ways to enjoy a romantic Valentine's Day in Paris is by booking yourself a table at one of its many fine dining establishments. From elegant French bistros to upscale international restaurants, there are plenty of options when it comes to finding the perfect place for that special dinner.
Advanced table bookings are recommended.
Le Train Bleu
Gare de Lyon may not have been the first choice for a romantic Valentine's dinner in Paris, but trust me, Le Train Bleu is exceptional. With high vaulted and ornate ceilings, dining in Le Train Bleu is like stepping back in time.
The Golden Room is complete with white tablecloths, waiters in uniforms, and a stellar dining menu which has made Le Train Bleu one of the unmissable restaurant experiences in Paris. Dine on lightly seared scallops, or the roast leg of lamb and follow it up with the rarely-seen on the dining menu – Baked Alaska.
Stay for a glass of wine from the extensive wine list, and soak up the old-world luxury dining experience that is a once-in-a-lifetime event.
Address: Pl. Louis-Armand, 75012 Paris, France
Website: Le Train Bleu
Pink Mamma
Set over 4 floors, Pink Mamma is one of the unique restaurants in Paris that is a hotspot for Instagrammers that actually delivers good quality food too. With fresh Italian food prepared with ingredients sourced from neighboring Italy, you can expect incredible pasta dishes, pizzas, and banging Negroni Sbagliatos.
Bookings are essential for Pink Mamma and are released 1 month before.
Address: 20bis Rue de Douai, 75009 Paris, France
Website: Pink Mamma
La Maison Rose
Montmartre is one of those areas in Paris that effortlessly oozes romance. A perfectly romantic Valentine's Day in Paris is incomplete without a stroll around one of Paris' most famous districts. Pose for a couples portrait with the many talented artists that have flocked to this district for over a hundred years.
La Maison Rose is picture-perfect and if the sun shines, there isn't a more romantic spot in Montmartre to enjoy a glass of Champagne or lunch in the Parisian sunshine. The beautiful rose-pink facade of the building has been featured in thousands of Instagram posts, magazine shoots, and Emily in Paris.
The green shutters of the building, contrast perfectly with pink exteriors, and the neighboring ivy-clad building next door begs to be photographed.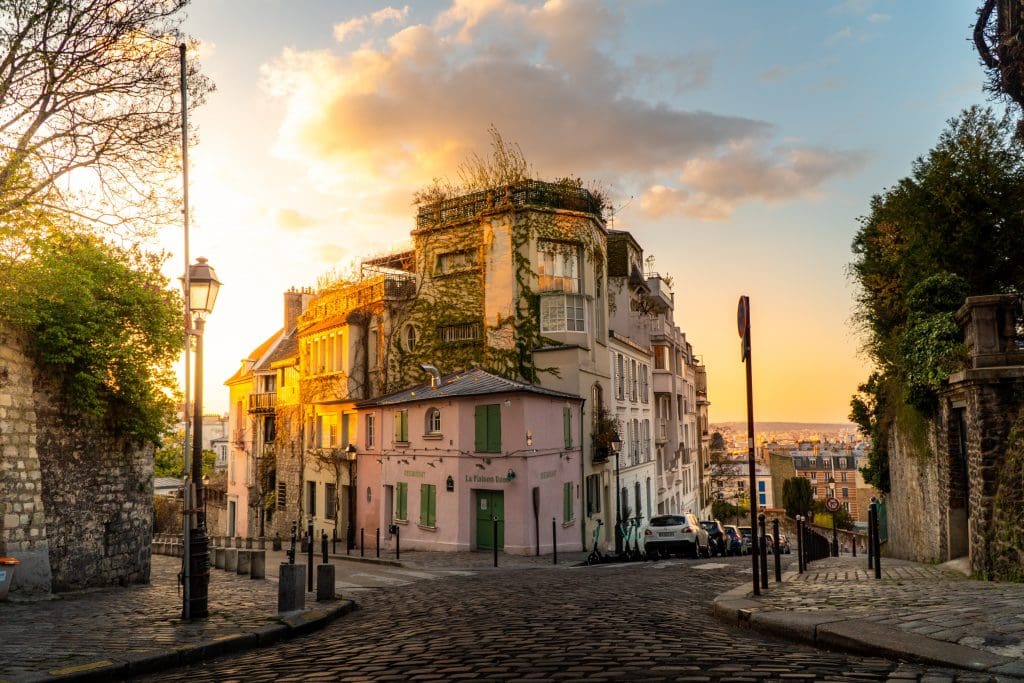 Spend an afternoon enjoying a leisurely lunch, or you can even enjoy nibbles between 3.30 pm and 5 pm after the lunch rush and before the start of dinner service.
Enjoy romantic views from nearby Sacre Coeur and browse the stores of Montmartre. Read more about cute cafes in Paris here.
Address: 2 Rue de l'Abreuvoir, 75018 Paris, France
Website: La Maison Rose
Photoshoot in Paris
A friend of mine visited Paris 6 years ago with her boyfriend, and unbeknownst to her, he booked a session with a local photographer who spent a couple of hours with them as they explored Paris.
I loved this romantic idea (he even managed to propose to her during the photoshoot!), and think it would make a really special Valentine's Day in Paris even more memorable.
A professional photography session starts from $100/€100 and is an incredible way to capture those unforgettable moments. Whether you surprise your other half with this Valentine's Day treat or not is entirely up to you, but what a special way to capture the day.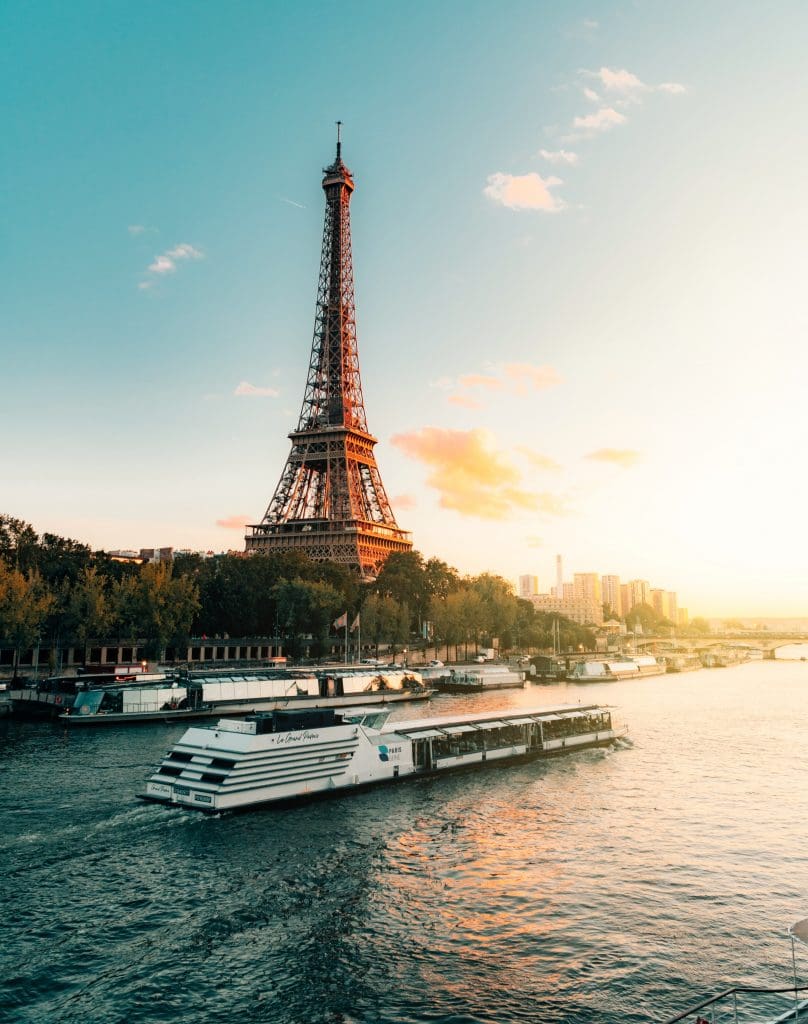 Walks around Paris
Paris is one of the most walkable cities in Europe. Stroll from one arrondissement (district) to another, and marvel at the stunning Parisian architecture, restaurants, and cafes.
The River Seine divides the city of Paris in two and walking along the banks of the Seine is one of the most romantic things to do in Paris. Sections of the river have dedicated booksellers, Les Bouquinistes, that operate book stalls year-round.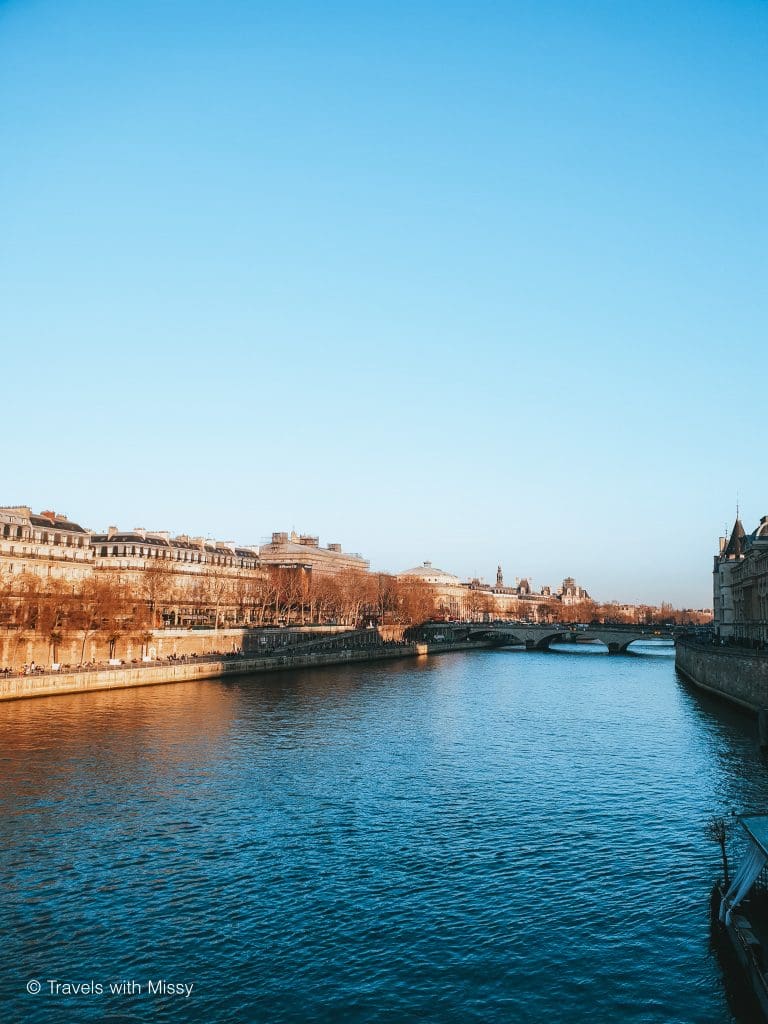 Spend time exploring Le Marais, one of the loveliest areas in Paris that have fantastic cafes, unreal shopping, and endless photo opportunities.
Visit the Jardin du Luxembourg in the Latin Quarter and marvel at one of the prettiest city gardens in Europe. On a lovely sunny spring day, the Jardin du Luxembourg is busy with families and friends making the most of the beautiful weather and blue skies.
Montmartre is arguably the prettiest hilltop village in all of Paris, with artists and quaint buildings making every twist and turn into a photographer's dream. Spend your Valentine's day morning strolling the streets of Montmartre and fall in love with Paris and it's effortless beauty.
Chocolate Walking Tour
Stroll the streets of Saint-Germain and try some of the delicious French treats such as chocolate eclairs, macrons, and truffles over a 2.5-hour walking tour in one of Paris' prettiest district.
Learn about the history of chocolate in Paris and its importance in everyday Parisian life. One of the tastiest food tours you'll be on whilst enjoying a romantic Valentine's day in Paris.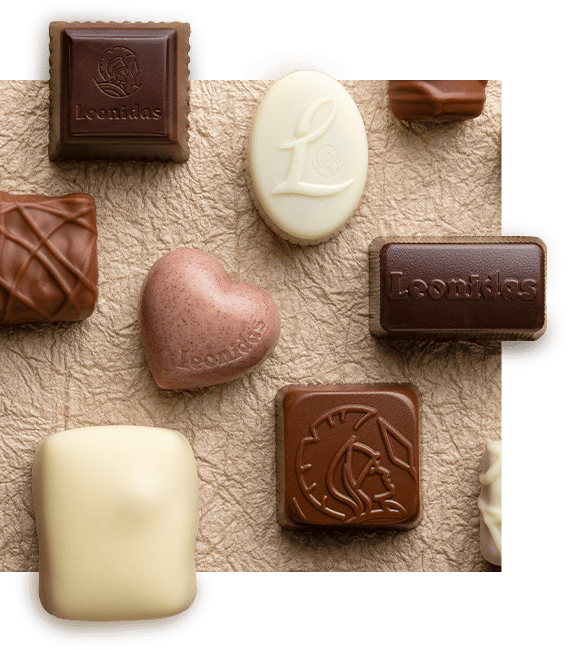 Bateaux Mouches River Cruise
Bundle up out of the cold and step on board the iconic Bateaux Mouches that motors up and down the river Seine. Whether you decide to take an afternoon exploring the sights of Paris by the river or want to dine onboard, a river cruise in Paris is a Valentine's Day must.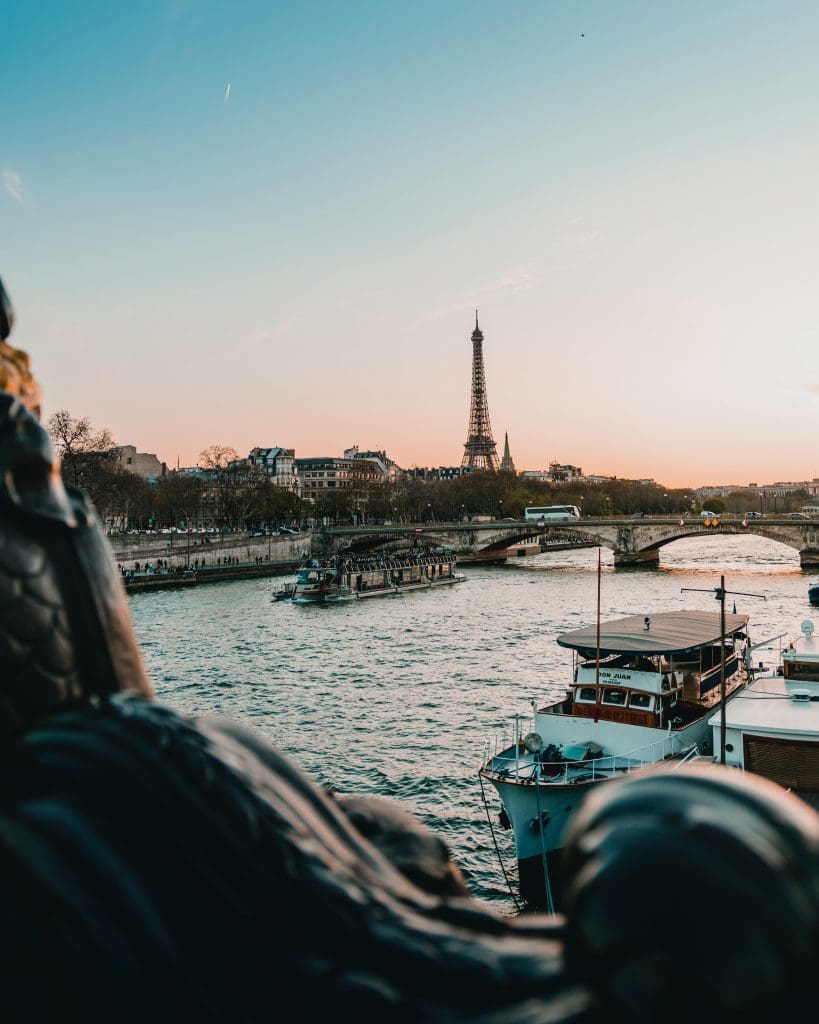 Evening Cruise Dinner on the River Seine
Over a 3-course a la carte dinner, enjoy panoramic views of Paris from the comfort of a glassed-in riverboat. Over 2 and a half hours pass some of Paris' most famous sights, Notre Dame, Musee D'Orsay, and the illuminated Eiffel Tower. Compliment your 3-course meal with a glass of Champagne and the perfect seat to take in the exquisite sights of Paris on a special Valentine's Day dinner cruise in Paris.
Sunset Paris River Cruise
Listen to live music as you take in the sights of a (hopefully) memorable Paris sunset as you enjoy your river cruise on the Seine. Snuggle up to your loved one as you pass by some of the iconic sights of Paris. There are options to include a glass of Champagne or beer as part of the experience. A sunset cruise on the river Seine would make a wonderful pre-dinner excursion.
Eiffel Tower Light Show
Watching the Eiffel Tower light up is one of the most iconic sights in the City of Love. Wrap up your evening with a visit to the Eiffel Tower which lights up in the evening on the hour for 5 minutes. A spectacular light show illuminates one of the most famous structures on the planet and is an unmissable event.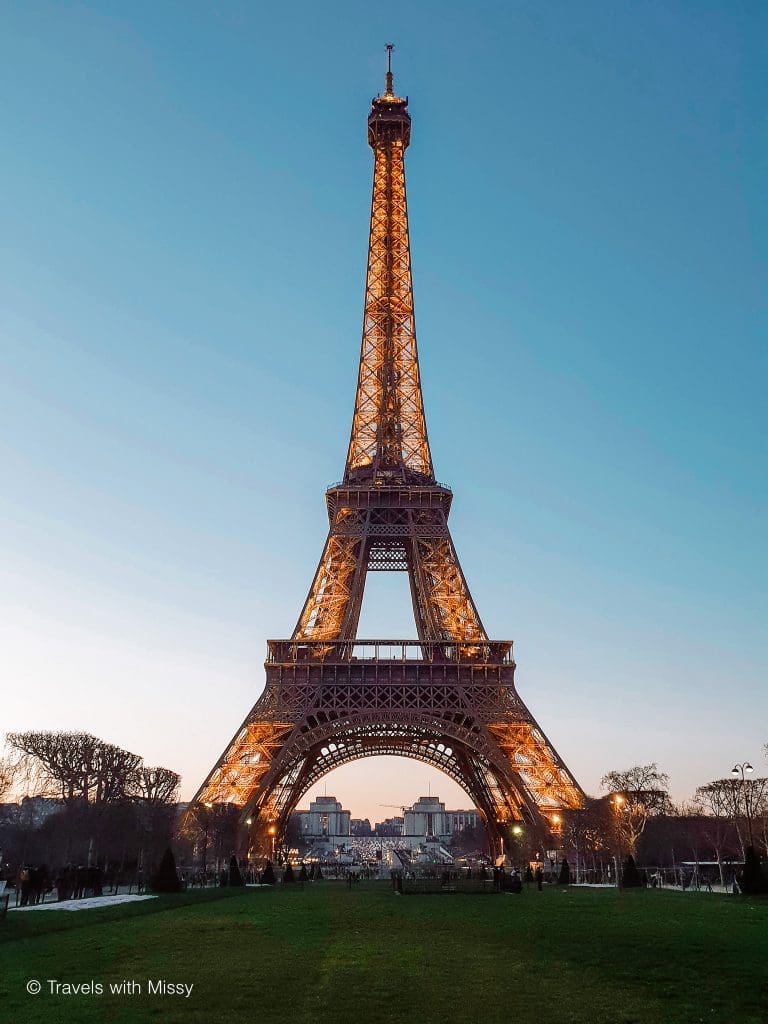 The glittering light show of the Eiffel Tower is best seen from either the Jardin du Trocadero or the Champ de Mars. The last entrance to the Eiffel Tower is at 10.45 in the winter months and provides breathtaking views across the city.
Experiencing the Eiffel Tower light show is one of the most spectacular and romantic things to do in Paris on Valentine's Day and shouldn't be missed. Fall in love again under the glittering lights of the iconic Eiffel Tower.
Cabaret Show
Spice up your Valentine's Day evening with the sexy cabaret shows of the Moulin Rouge and Crazy Horse Cabaret. Talented dancers will put on evocative shows, as you enjoy champagne and set the mood for the evening ahead.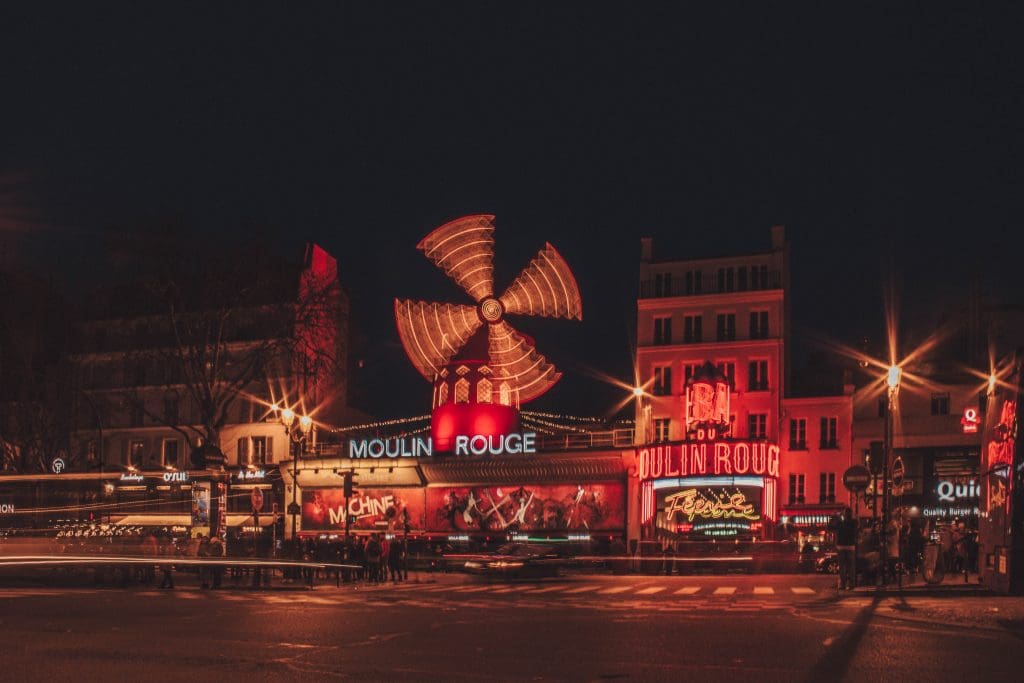 Moulin Rouge
The celebrated Moulin Rouge is synonymous with Paris. For over a hundred years, the infamous Moulin Rouge has been the height of decadence, debauchery, and good-time fun. The dancers of the Moulin Rouge have been immortalized in memorable and timeless movies like Baz Luhrmann's 'Moulin Rouge!' and the art of Henri de Toulouse-Lautrec at the turn of the 20th century.
Nowadays the ensemble of incredibly talented dancers kicks their way through an energetic Cancan, ballet, and acrobatics. Before the show takes place, enjoy a 3-course dinner accompanied by a bottle of champagne. At 9 pm sit back and enjoy the spectacle.
Crazy Horse Cabaret
One of the sexiest shows in Paris is Crazy Horse Cabaret. The erotic dancing of the Crazy Horse Cabaret is surely one of the best ways to finish your Valentine's Day in Paris. A different tone to that of the Moulin Rouge, Crazy Horse Cabaret exudes sensuality and playfulness that tingles the senses.
You can experience the full package of the Crazy Horse Cabaret that includes dinner and champagne or just attend the show. From the colorful wigs to the light play over the dancer's bodies, from start to finish Crazy Horse Cabaret is sensational. Don't miss out.
Where to Stay in Paris
My favorite areas to stay in Paris are Le Marais and St Germain des Pres. These two areas of Paris give off the vibe that it's not just tourists staying in the area, but is inhabited by locals.
Open your door to neighborhoods with bakeries, cute cafes, and that perfect Parisian life that most of us dream of having, at least once in our lives.
Hotel de Roubaix // Funky hotel in Le Marais and closely situated to the Musée des Arts et Métiers, there's a nearby metro station a two-minute walk away.
Hôtel du Vieux Marais // Classic Parisian hotel with old-world decor and simple bedrooms. Right beside the Pompidou center.
Conclusion
Start by doing some research ahead of time. There are so many things to see and do in Paris, and it can be overwhelming if you don't have a good idea of where to start. So be sure to check out some travel guides or online resources that can help you map out your itinerary and make the most of your time in Paris.
So if you are looking for the perfect way to celebrate your love on Valentine's Day, then look no further than Paris. With its stunning architecture, gorgeous parks and gardens, and an endless array of romantic restaurants, boutiques, and cafes, Paris is truly the perfect place to fall in love all over again.
Above all else, just enjoy being together with your loved one. Revel in the romance and beauty of Paris, and make this Valentine's Day one that you will never forget!