A Guide to the 2023 Trier Christmas Markets 
The small town of Trier, Germany is one of the country's oldest university towns. For those visiting the nearby Luxembourg Christmas Markets or the stunning town of Cochem, a visit to the Trier Christmas Markets is a perfect opportunity to see the picturesque Christmas marketplaces.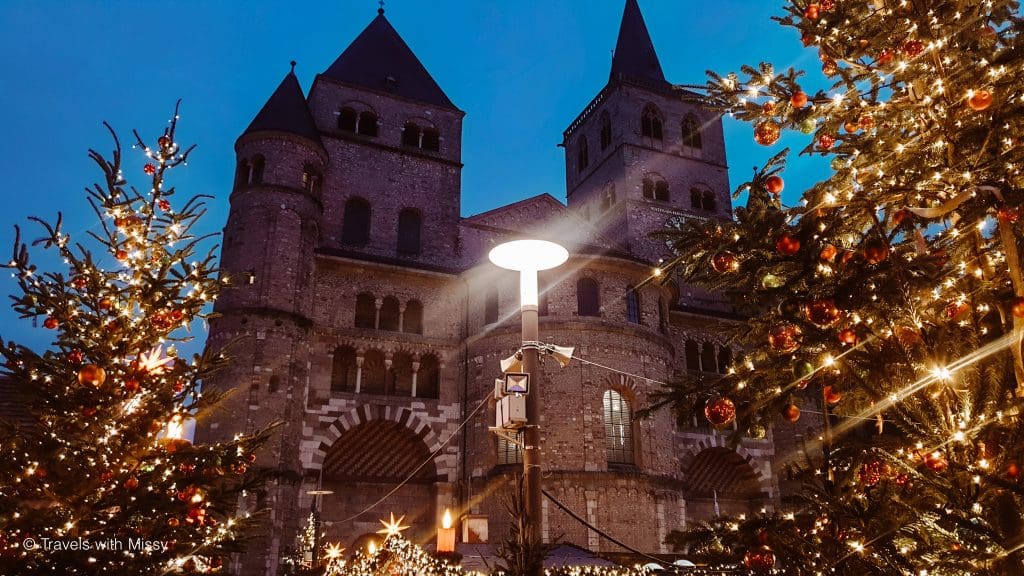 The Trier Christmas Markets are a good entry point for those who are eager to experience a traditional European Christmas Market. Whilst not on the grand scale such as those of the Cologne Christmas Markets, the ones found in Trier are cozy and make for a lovely afternoon and evening.
Plus the proximity to Luxembourg City (it's 50 minutes by train) makes it easy to enjoy two very different Christmas markets in two different countries.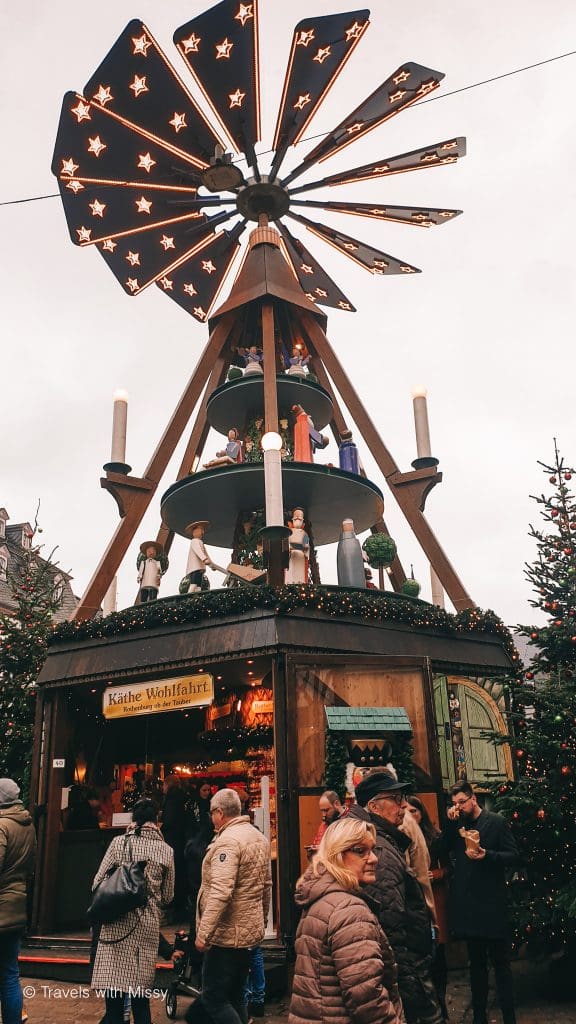 The 2023 Trier Christmas Markets (known as the Trierer Weihnachts Markt in German) mark the 43rd time the city has hosted its festive market.
Dates for the Trier Christmas Markets are from the 24th of November 2023 until the 22nd of December 2023. The Trier Christmas Markets are operational every day from 10.30 am until 8 pm (9 pm on Fridays & Saturdays).
Do Note: The Trier Christmas Markets will be closed on Sunday, November 26th, 2023.
What to expect at the Trier Christmas Markets
Christmas markets have been a tradition in Europe for centuries, and Trier is no exception. The Christmas Market in Trier was voted by visitors from 163 countries and declared the Trier Christmas Markets the best in Germany.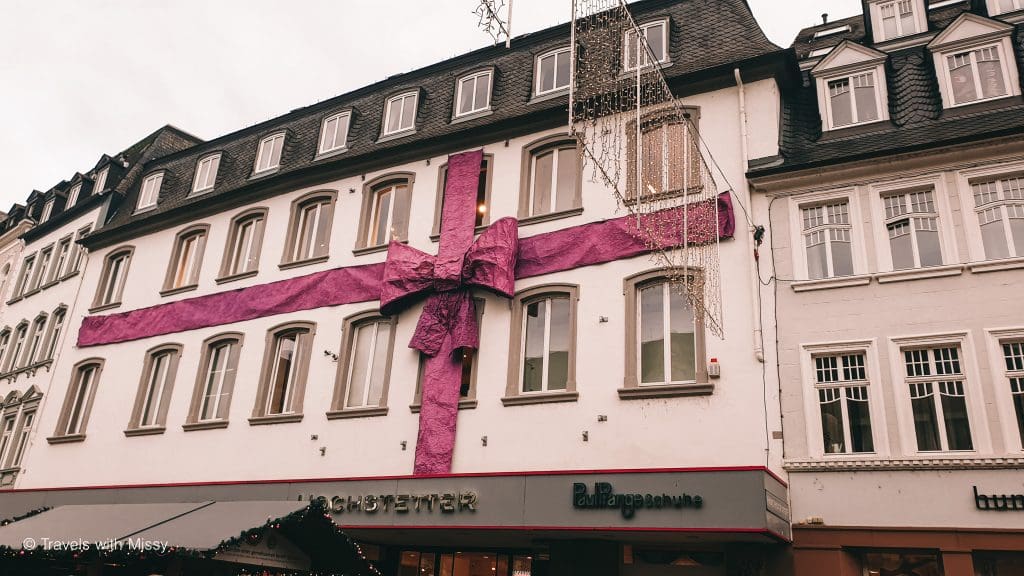 The Trier Christmas Markets are typically held in mid-November and run for four weeks. Visitors can stroll through the Christmas Market, enjoy traditional Christmas foods and drinks, and shop for handmade Christmas decorations.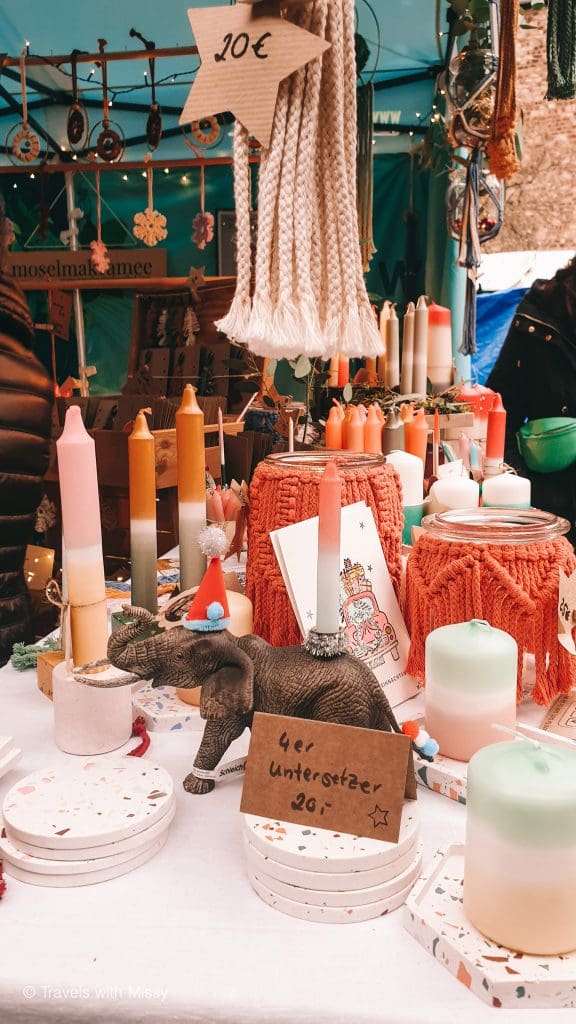 The Christmas Market is a beloved tradition for locals and visitors alike, and it is just one of the many reasons why Trier is such an enchanting city. It also features the only 'Mulled Wine Queen' in the country, who represents the region's wine culture and acts as an ambassador of a Christmas market favorite – Gluhwein.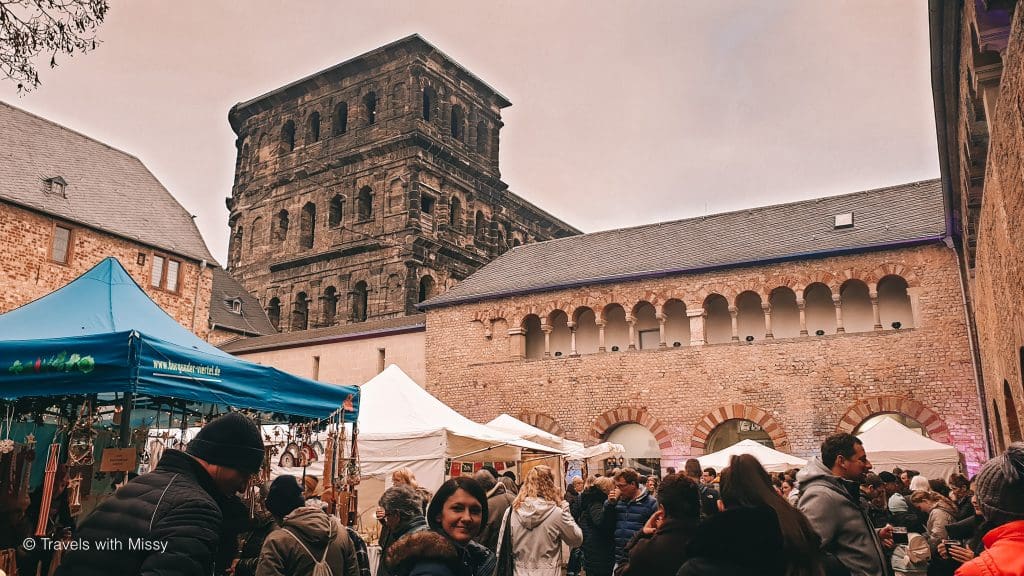 Visiting the Trier Christmas Markets
Christmas markets are a cherished tradition in Europe, and there's nowhere better to experience the festive spirit than in Trier, Germany. Located in the city's picturesque Old Town, the Trier Christmas Market is a delightful and festive experience for the entire family.
There are several parts to the Trier Christmas Markets, one of the first locations is located just beneath the Trier Cathedral on the square (Domfreihof). There you will find a beautiful carousel, numerous stalls selling a variety of handmade gifts, and of course Gluhwein.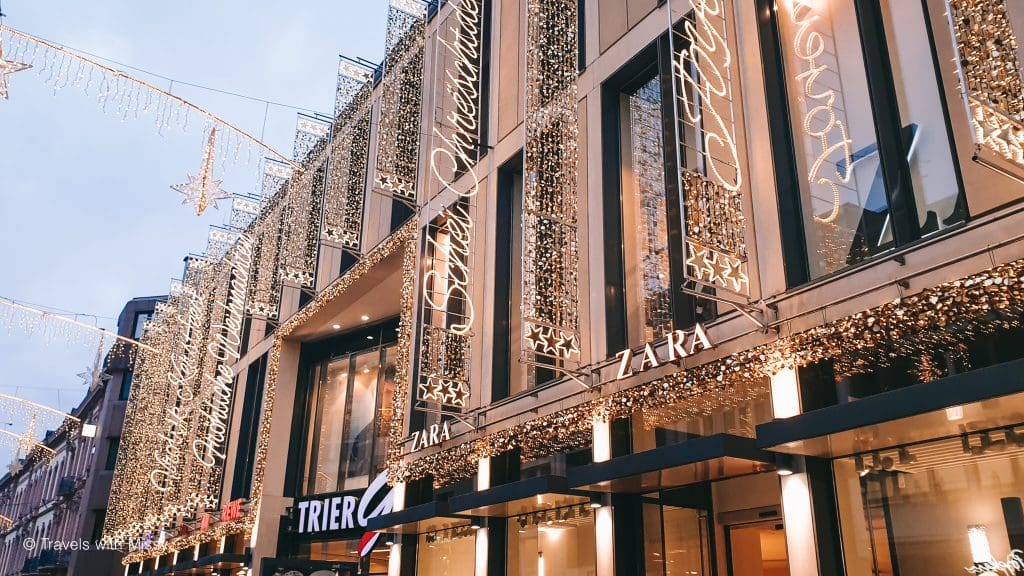 Continue down Sternstraße and you'll immediately locate the next part of the Trier Christmas Market in the Main Markt. On a smaller scale, you'll find this part of the Christmas Markets in Trier is mostly dedicated to food, with stalls selling grilled sausages (Wurst & delicious Bratwurst mit käse (a cheese-infused sausage)), potato cakes (Reibekuchen), Gebrannte Mandeln (hot caramelized nuts) and of course Gluhwein.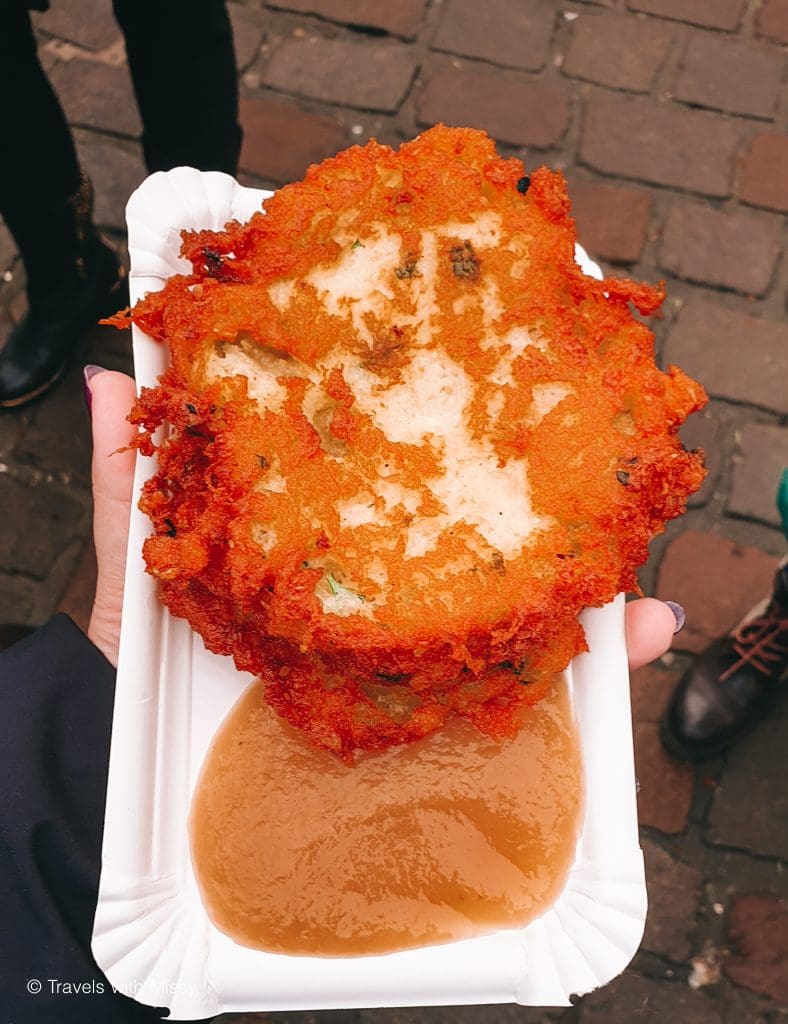 There's a smaller third Christmas market in Trier beside the Porta Nigra, an ancient Roman structure that runs over a couple of days with more of an artisanal flair. The Sterntaler Weihnachtsmarkt is operational from the 30th of November until the 3rd of December 2023.
In Trier Cathedral on each of the Advent Saturdays, you can expect to find a service with Christmas carols and a mass at 5 pm celebrating one of the most festive holidays in the Christian calendar.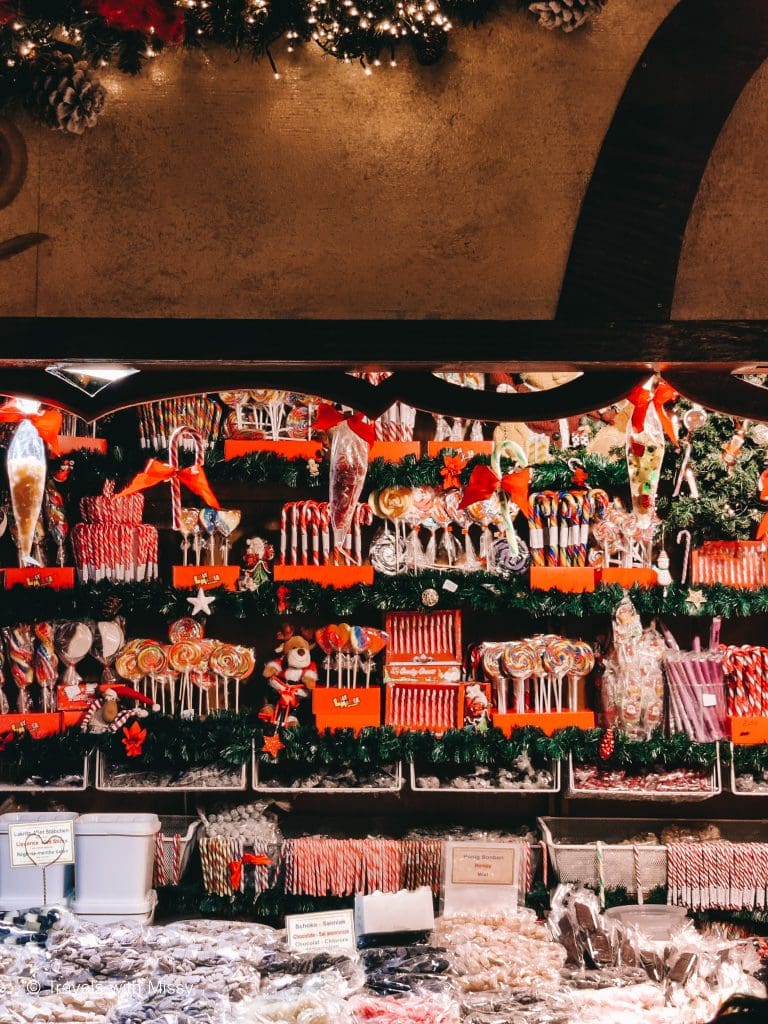 With over 50 stalls at the Trier Christmas Market selling everything from Christmas decorations to handmade toys, it's the perfect place to find unique gifts for your loved ones.
So whether you're looking for holiday cheer or simply a taste of Christmas tradition, be sure to add the Christmas Market Trier to your list of must-visit destinations.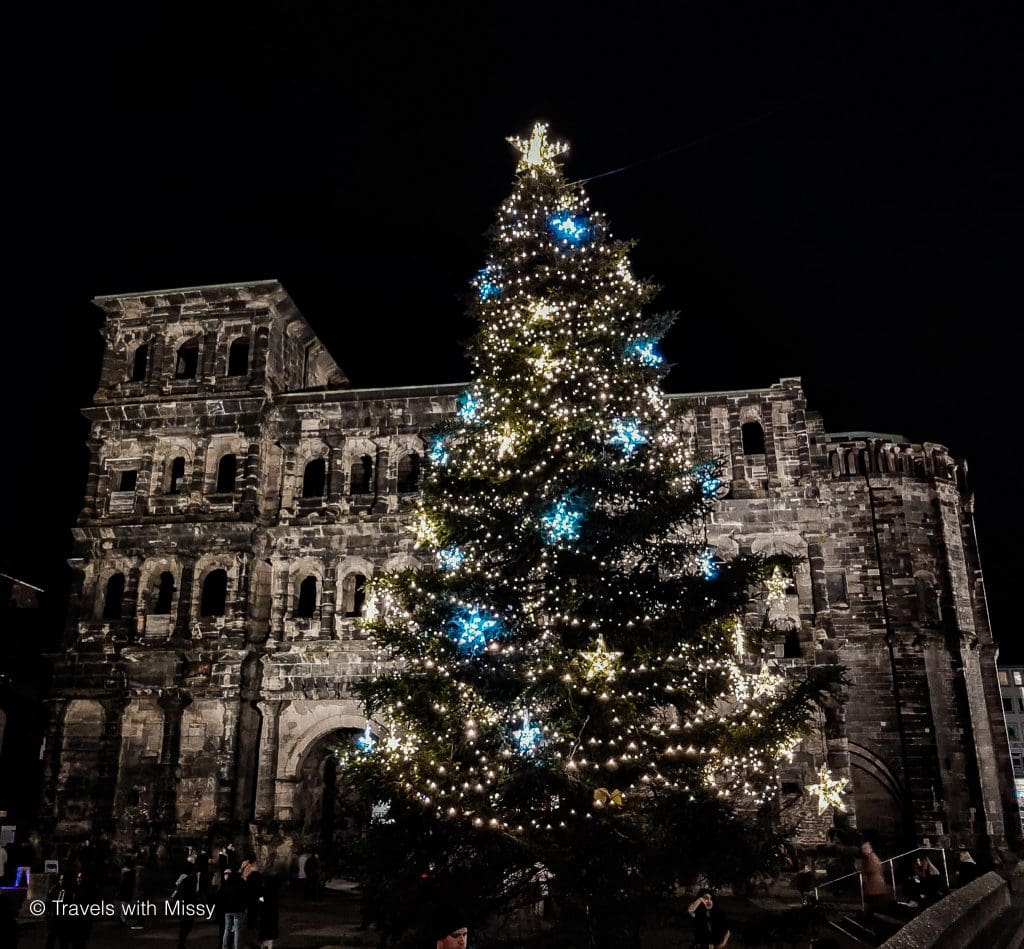 How to get to Trier
Getting to Trier is easy whether you're coming by car, bus, or train. By car, take the A1 from Cologne and follow it until you reach the exit for Trier-Ehrang. From there, follow the signs into town.
If you're coming by bus, there are several companies that offer service to Trier from cities like Cologne, Frankfurt, and Luxembourg. The trip takes about 2-3 hours depending on traffic.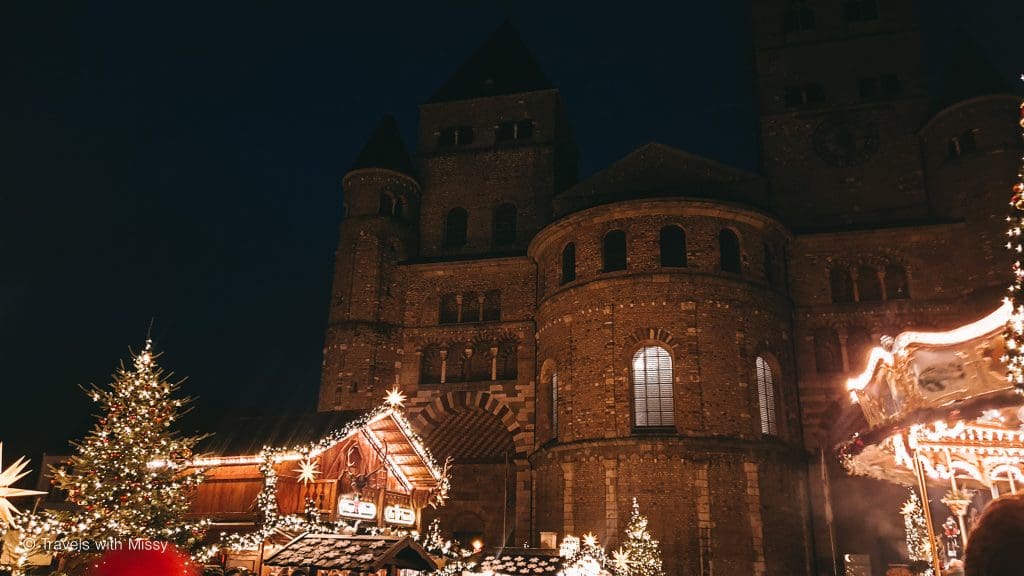 And finally, if you're taking the train, Trier is just a short stop on the line between Luxembourg and Koblenz. You can easily purchase your train tickets here. No matter how you choose to travel, you'll be in Trier before you know it!
The closest airport is found in Luxembourg, otherwise, the largest airport for international flights is at Frankfurt Main International Airport, a 3-hour journey from Trier by train.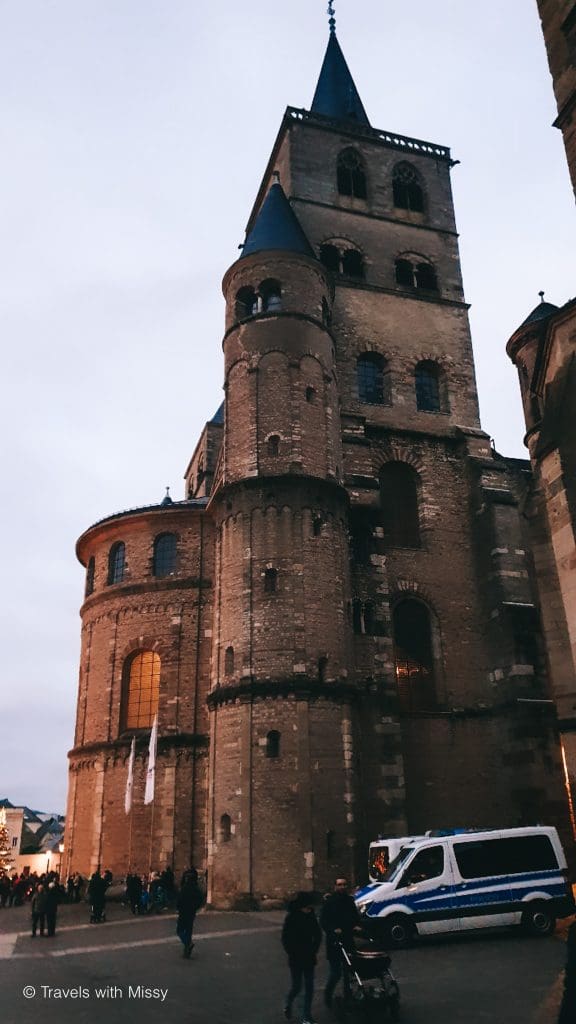 Where to stay in Trier
If you're looking for a place to stay in Trier, you have a few different options. Hotels are usually the most expensive option, but they offer the most amenities and the most comfortable rooms.
Ibis Styles Trier – Budget-friendly accommodation located in the center of Trier. Great location for the Trier Christmas Markets.
Park Plaza Trier – A beautiful 4-star hotel in central Trier. Close to everything.
VRBOs are a good middle-ground option – they're usually cheaper than hotels, but you'll still have your own private space. Hostels are the cheapest option, but you'll be sharing a room with other people.
Whichever option you choose, make sure to book in advance because Trier can get pretty busy during peak tourist season!
Tips for visiting the Christmas Markets in Germany
German Christmas markets are a must-see for anyone visiting Europe during the holiday season. With their festive atmosphere and array of traditional goods, they are the perfect place to get into the holiday spirit. Here are a few tips to help you make the most of your German Christmas market experience.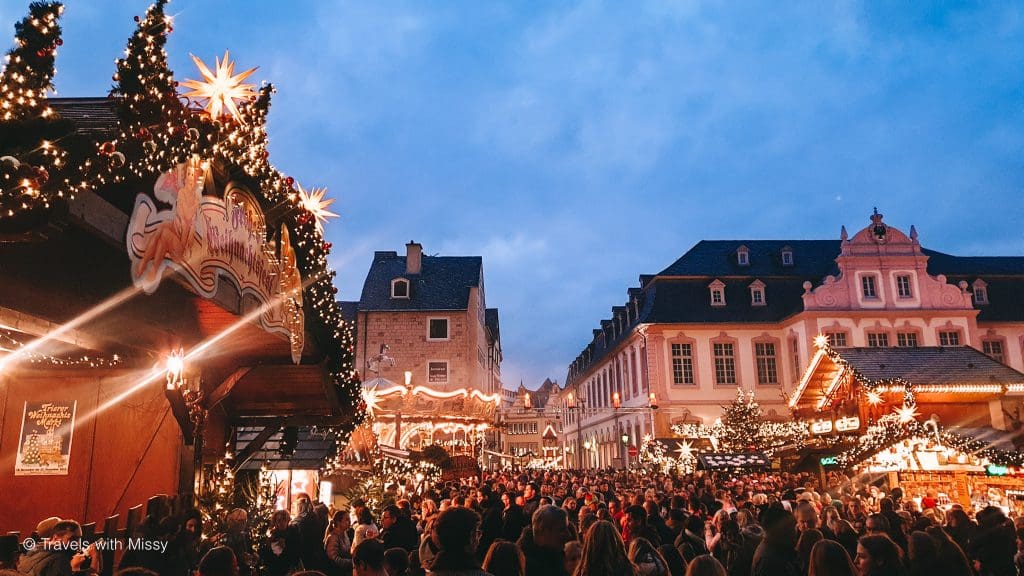 First, be sure to try some of the traditional German foods on offer. From sweet treats like lebkuchen (gingerbread) to savory dishes like bratwurst, there is something for everyone to enjoy. And don't forget to wash it all down with a steaming mug of glühwein (mulled wine)!
Second, take some time to browse the stalls and pick up some unique gifts for your loved ones. Whether it's a handmade ornament or a cozy wool scarf, you're sure to find something special.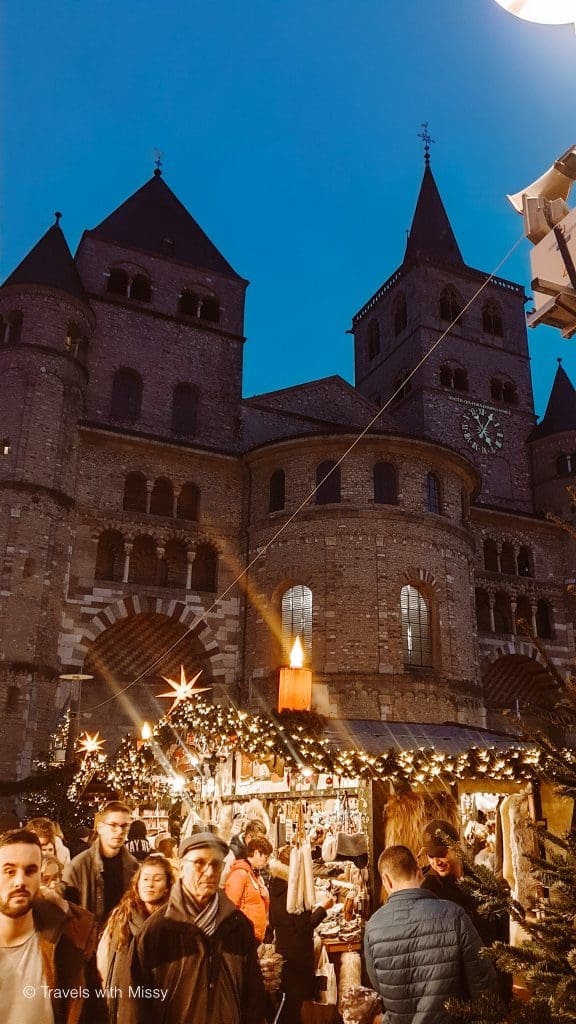 Finally, make sure to soak up the festive atmosphere and enjoy some twinkling lights and Christmas carols. German Christmas markets are the perfect place to get into the holiday spirit!
The Christmas markets in Trier are a great way to get into the holiday spirit. You can expect to find traditional German Christmas items like ornaments, decorations, and food. Be sure to try some of the local specialties, like Glühwein (mulled wine) and Lebkuchen (gingerbread).
---
If you're looking for something unique to bring back home with you, be sure to check out the handmade items from local artisans. And don't forget to enjoy the festive atmosphere while you're there! Have you been to the Christmas markets in Trier? What was your favorite thing about them?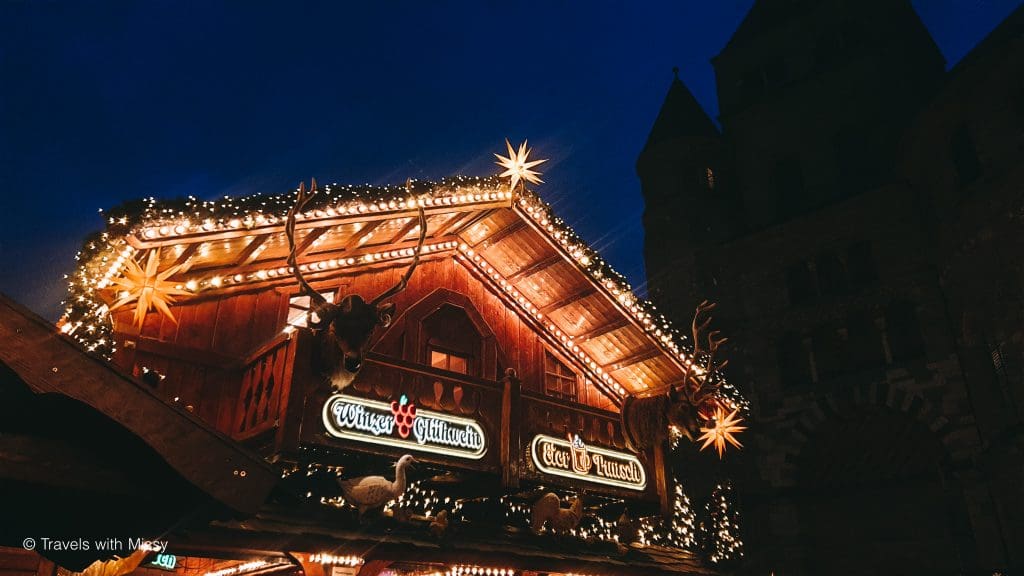 Looking for more Christmas Markets in Europe? Check out my posts on the following destinations:
Some of these may be affiliate links, which means when you buy something I may receive a small commission. There is no additional charge to you, and it really helps to support me – so thank you!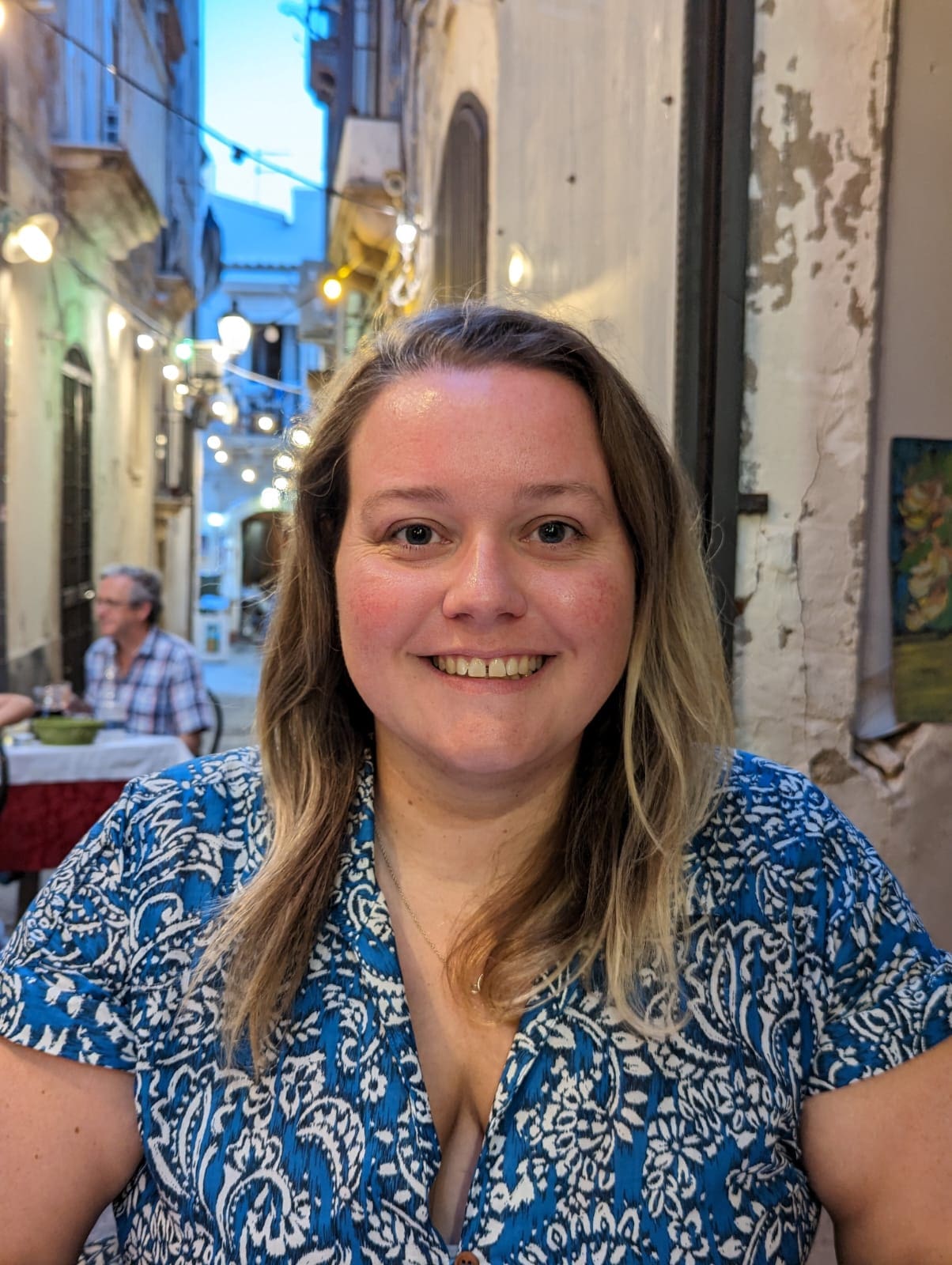 Meet Missy…
Missy spent the first 2 decades of her life living in her native Dublin, Ireland. Before a life living overseas called to her, and she spent the next decade living in China, Laos & Belgium. She now splits her time in Antwerp, Belgium, and wherever the sun is currently shining. You can follow Missy's real-time travels on her Instagram.