Aside from the Colosseum and St Peters Basilica, there's another iconic image of Rome. Picture Audrey Hepburn on the back of Gregory Peck's Vespa in Roman Holiday and you'll be met with romance, exploration, and a sense of devilment. A Vespa tour in Rome is one of the best ways of exploring one of Europe's great capitals, whizzing through the streets, and learning the history of this remarkable city.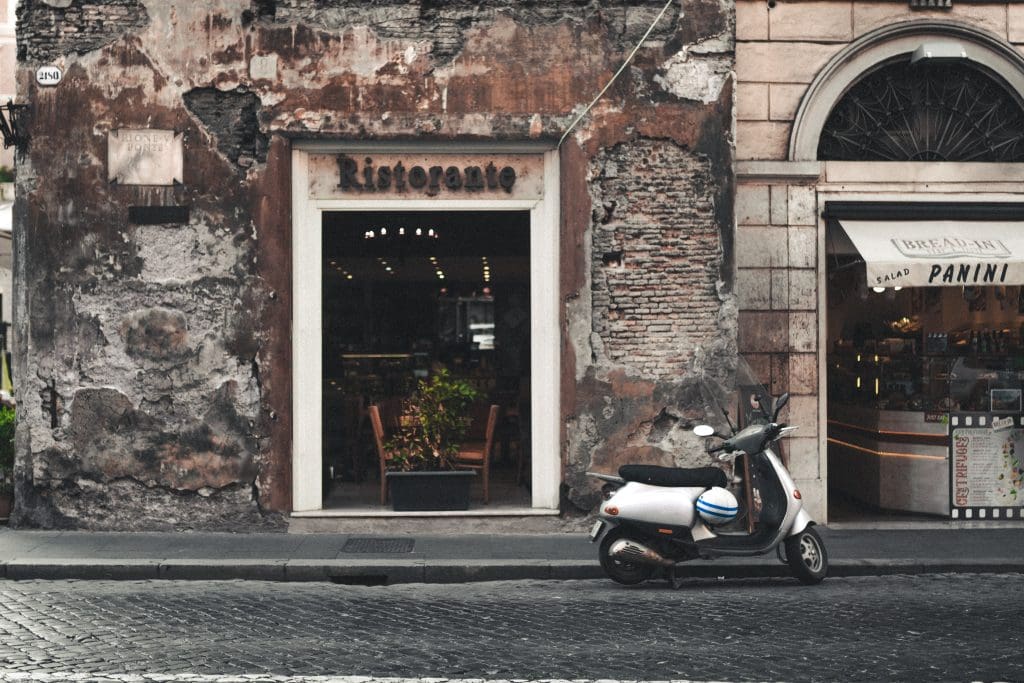 Rome by Vespa is one of the most incredible ways of experiencing the city. Hop on the back of a traditional Italian Vespa and let a passionate tour guide explain the history of Rome, stop at unforgettable sights, and make endless memories. It's better than sitting on a double-decker tour bus with countless other people right?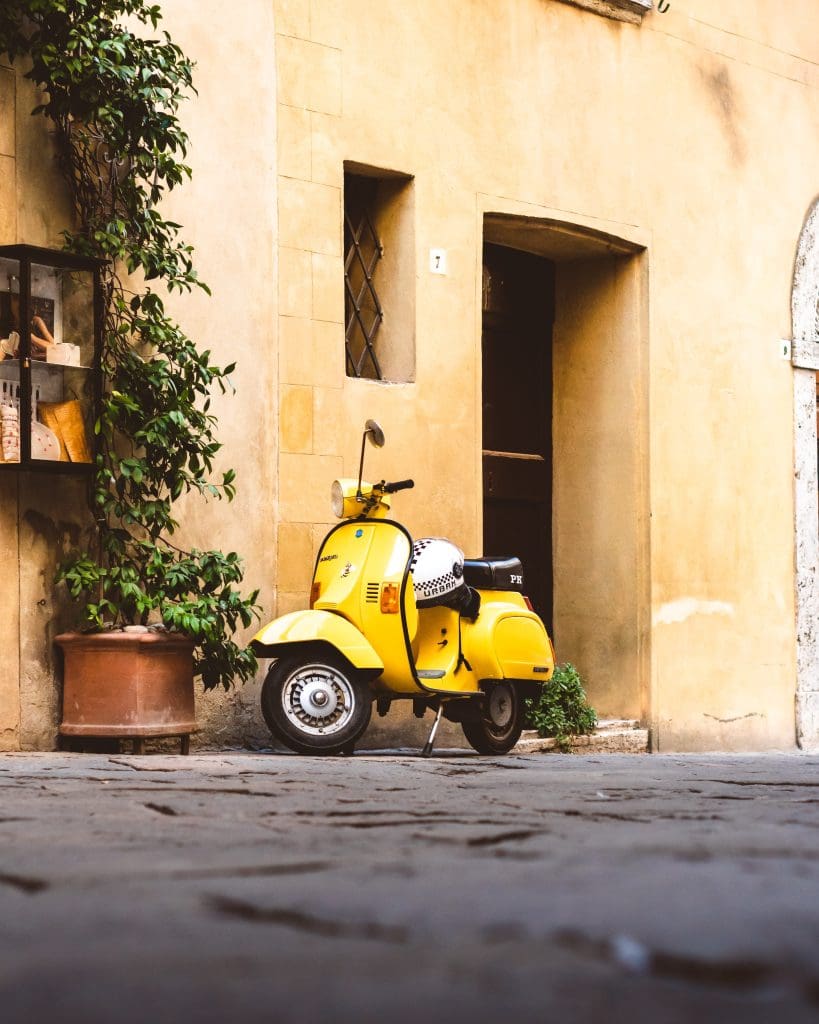 Top Pick: Vespa Tour in Rome
Don't miss one of the best-rated Vespa tours in Rome. Whizz around the Eternal City in a Vespa sidecar and enjoy a 3-hour tour of all the major sights in Rome.
So let's dive into taking a Vespa tour in Rome and discovering which one is the best for your perfect Roman Holiday.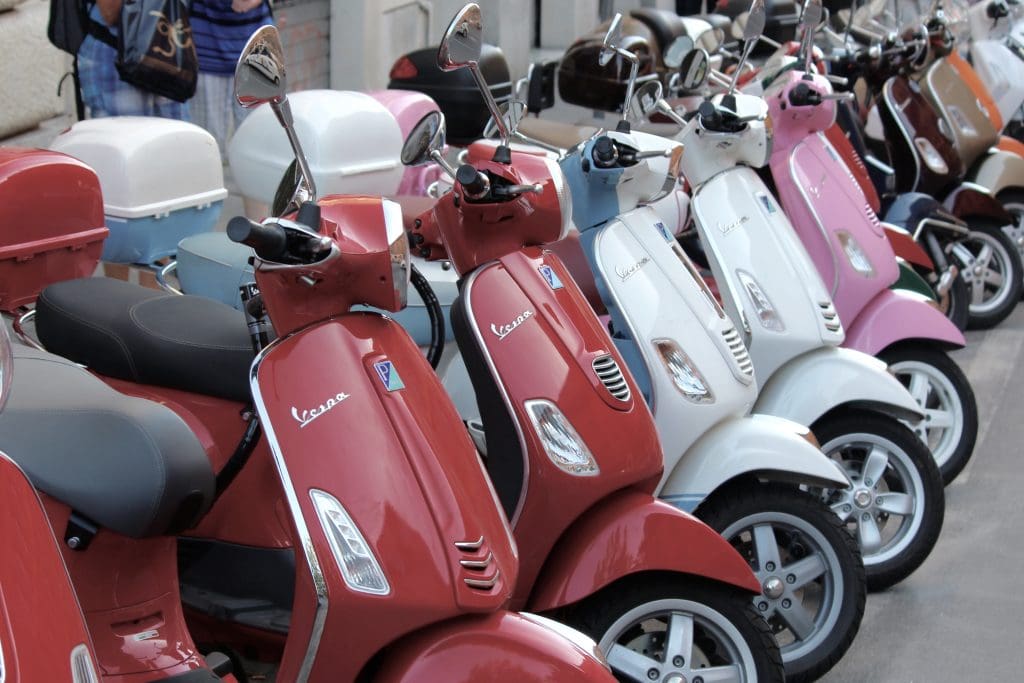 1. Vespa Tour by Night
5 Stars (835 Reviews)
Easily the most popular Vespa tour in Rome & top rated, the Vespa Tour by Night takes you around the Eternal City in a vintage Vespa plus a sidecar! The idea of sitting in a sidecar and touring Rome is comfort and hilarity at the same time. Throw in a headscarf and you'll be playing the perfect part in your Rome by Vespa tour.
The Vespa Tour by Night is one of Viator's highest-rated Vespa tours in Rome provides visitors with a 3-hour guided tour of iconic Roman sights such as the Colosseum, Palatine Hill, Mouth of Truth, St Peters Square, and the Trevi Fountain. 
Stop for photos along the way as well as enjoying a coffee & gelato in my favorite district Trastevere. For solo travelers, you'll be able to ride on the back of a Vespa with your tour guide.
Things included in the tour include;
3-Hour Guided Tour
A stop at the Colosseum
Coffee & Gelato in Trastevere
Breathtaking views across Rome
The tour also takes place during the day at 10 am & 2 pm, as well as an evening Vespa tour by night.
The price includes a helmet, gelato & coffee.
"What a stunning trip! Our rider and the tour guide made this such a fun evening. Alongside the most famous of Rome's landmarks, we got to see some of its more hidden treasures. Plenty of stops for photo opportunities made this the highlight of our Rome stay. At the end of the trip, our rider dropped us back at our hotel and recommended the most wonderful Italian restaurant to complete our evening. We'd absolutely recommend this spectacular trip especially if, like us, you'd like to give your feet a rest for a few hours whilst still enjoying the best of Rome. 5 stars all the way.

Exetemonkeys on Viator.com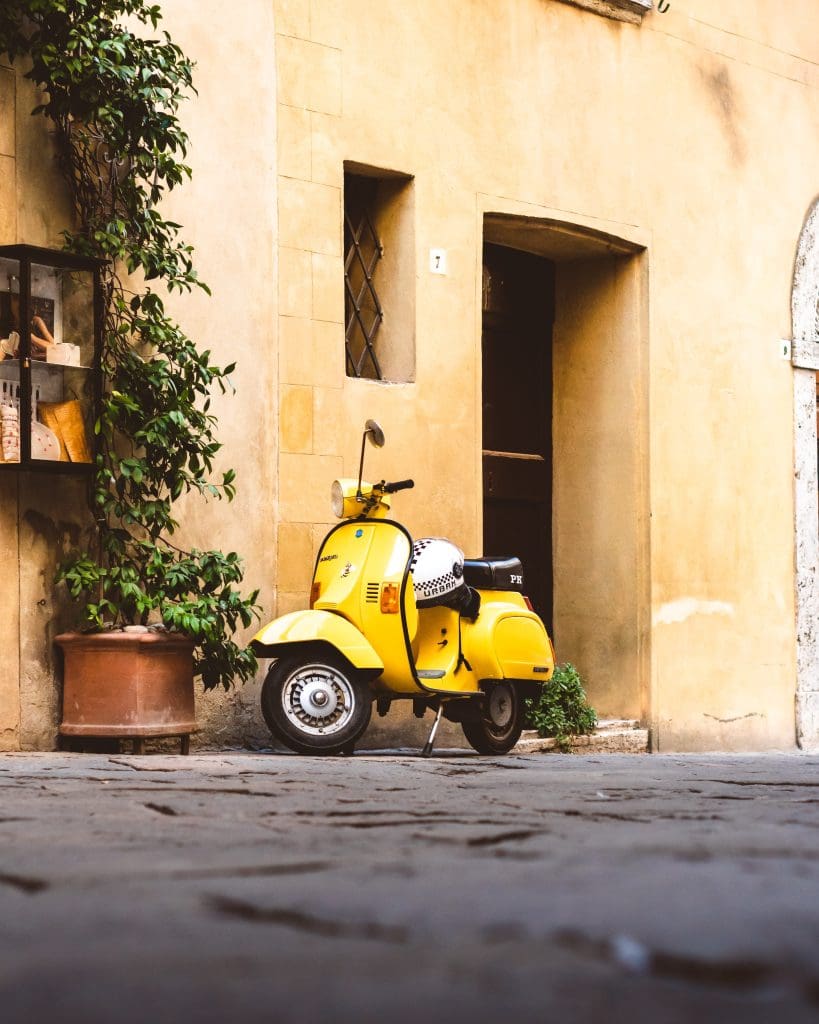 2. Private Rome by Night Vespa Tour
5 Stars (17 Reviews)
Skip the crowds and book yourself a privately guided tour on a Vespa. Over the course of 3 hours, you'll be whisked around the main sights of Rome which includes a trip to the Trevi Fountain, Colosseum, Piazza Navona & Spanish Steps. 
The tour starts and finishes at the Colosseum of Rome, and as you hop on the back of a Vespa you'll learn about the history of Rome, the empire, and all the hidden gems around the city. 
"We can't recommend the Vespa bingo your enough! It was the highlight of our trip! Roberto and Francesca were amazing! We learned so much and saw Rome from a different perspective! If you do anything extra in Rome, it should be this!"

Morgan_F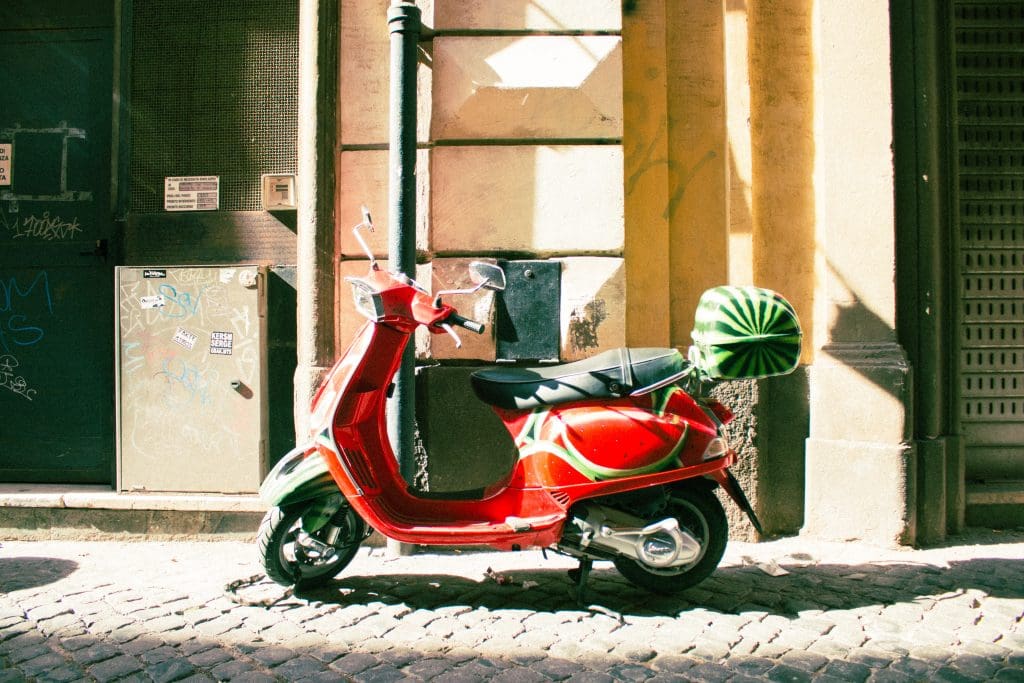 3. Rome by Vespa Sidecar with Cappuccino
5 Stars (1175 Reviews)
One of the most popular Vespa tours in Rome is the Rome by Vespa Sidecar with Cappuccino. It's become so popular that you may need to book months in advance to secure your spot. Travel around Rome by Vespa which starts with a traditional morning breakfast of cappuccino and a cornetto (not the ice cream), before immersing yourself in Roman traffic and history. 
Over 3 hours and 30 minutes, you'll zoom around Rome in a Vespa sidecar learning stories of Rome and her history. Visit the Vatican, Trevi Fountain, Colosseum, Pantheon and Vittorio Emmanuel Monument, hitting all the spectacular sights of Rome.
Children aged 5 & older can sit in the sidecar of the Vespa and partake in this top Vespa tour in Rome.
"What a great way to see Rome, fun, exciting, unique perspective on site seeing. Would highly recommend this tour, the team of drivers were fantastic & we all felt safe, and our guide Alex was well-informed & fun. This so far is one of the highlights of our European trip😝."

Shazadoig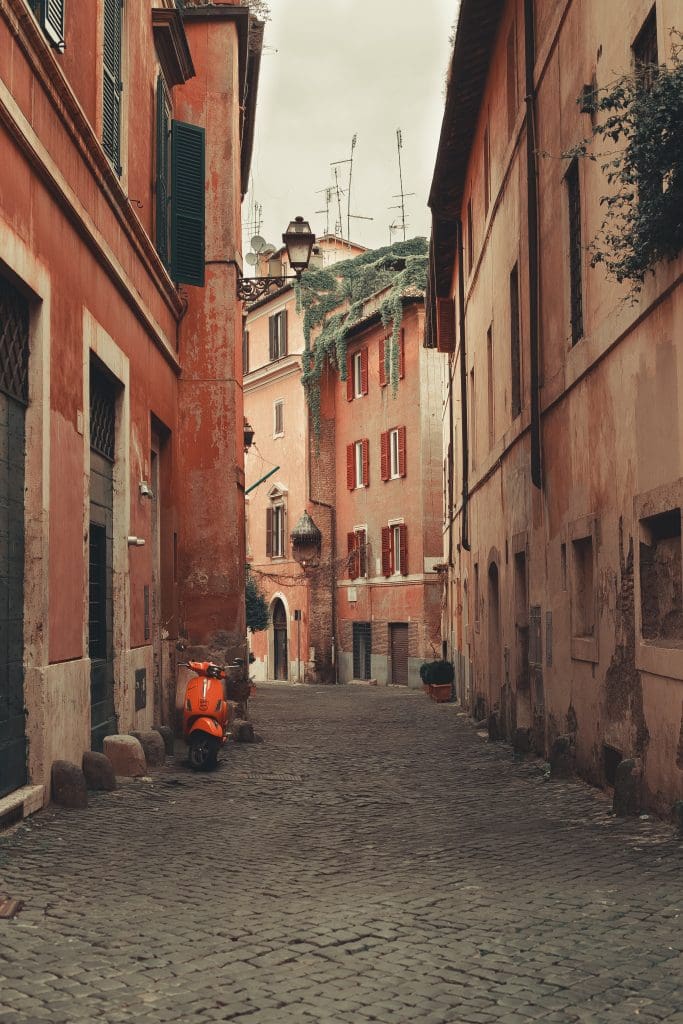 4. Vespa Panoramic Tour in Rome 
5 Star (146 Reviews)
The Vespa Panoramic Tour in Rome is one of the best Vespa tours in Rome for those who want a guide tour of the city, but also want a chance to drive a Vespa on their own. And if that doesn't interest you, you can also ride on the back of the Vespa with the tour guide too.
Each rider/driver is given an earpiece to listen to the audioguide as the tour takes you around Rome and all the historical sights in 3 hours.
"We loved this experience! Our guides, Vittorio and Valerio, were so knowledgeable and personable. They personalized our experience so that we were able to cover so many sites around the city in 3 hours. Would highly recommend this experience!"

Kristiana_Z on Viator.com
5. 3 Hours eTukTuk Tour in Rome
5 Star Reviews (100 Reviews)
Traveling with a larger group or apprehensive about being on a Vespa? Consider a 3-hour eTukTuk tour of Rome. 
This is a perfect tour for families with small children, those with mobility issues or larger groups of people who want a fun, friendly, and highly engaging tour of Rome. The tour has only a few stops, so if you want a couple of hours to sit down, relax and be guided around the city of Rome, this is the perfect tour of Rome for you. 
Whizz around the city in an electric Tuk Tuk visiting the city highlights that include the following;
Colosseum
Piazza Navona
Pantheon
Bocca della Verita (Mouth of Truth)
Trevi Fountain
Jewish Ghetto of Rome
"We loved our tour! The guide was great, zipping around in the tuk tuk was a lot of fun and we appreciated seeing some of the sites from unique perspectives. We highly recommend!"

William_F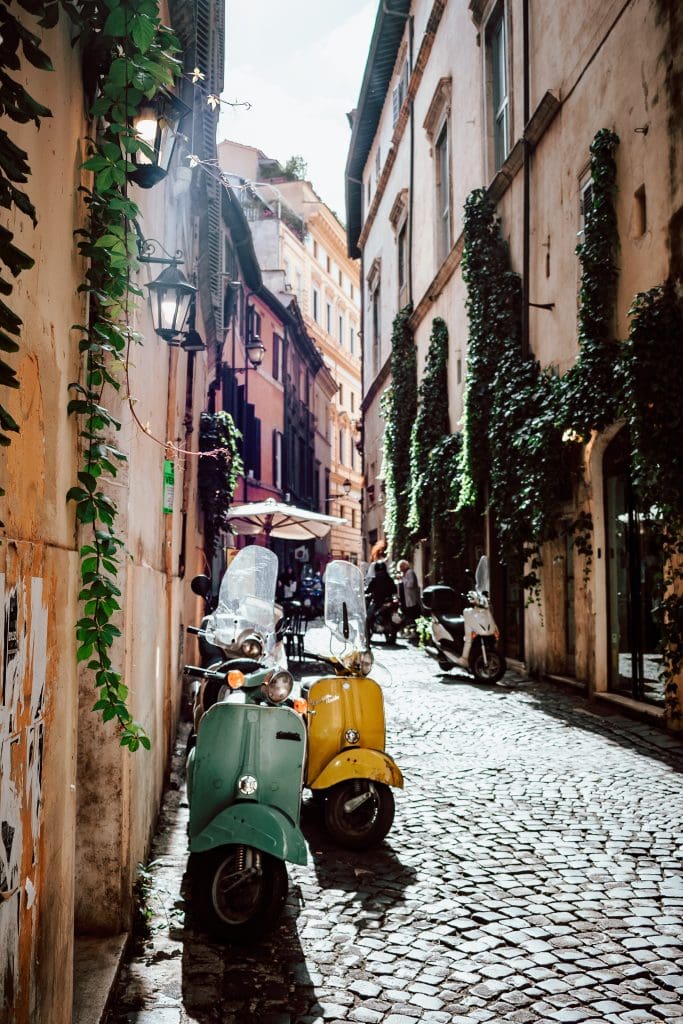 Renting a Vespa in Rome
Take to the streets of the Italian capital by renting a Vespa in Rome and discover the city at your own pace. 
Things to note about renting a Vespa in Rome, you will need a driver's licence and be aged over 18. You must always wear a helmet provided by the rental company and obey the rules of the road. If you don't have an International Drivers Licence they cost very little but will take you far. 
Driving in Rome is not for the fainthearted, so if this is your first time on a Vespa try and practice on one before you hop on your Vespa rental in Rome.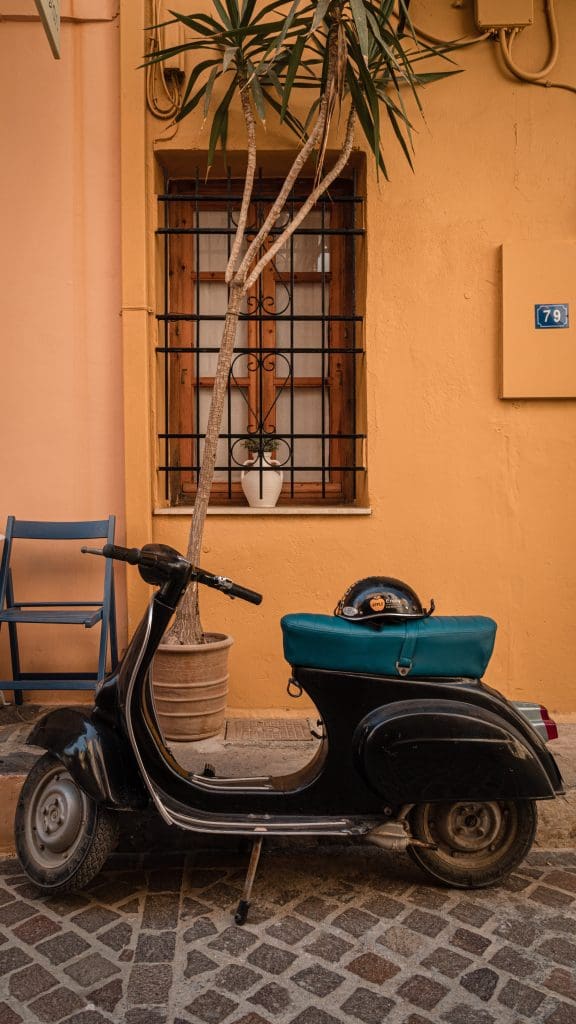 6. Rome Vespa Rental 
Be your own tour guide and explore the city of Rome on your own terms. Rent a Vespa for 1 day or a week and explore Rome like a Roman. Renting a Vespa in Rome is the best way to see all the major sights at your own pace, you can nip over to the Colessum in the morning and have lunch in Trastevere without having to set foot on a bus or metro.
Rent a 125cc Vespa from OnMova and they will deliver your Vespa to your hotel in Rome. Price includes liability insurance, helmets, lock & top case.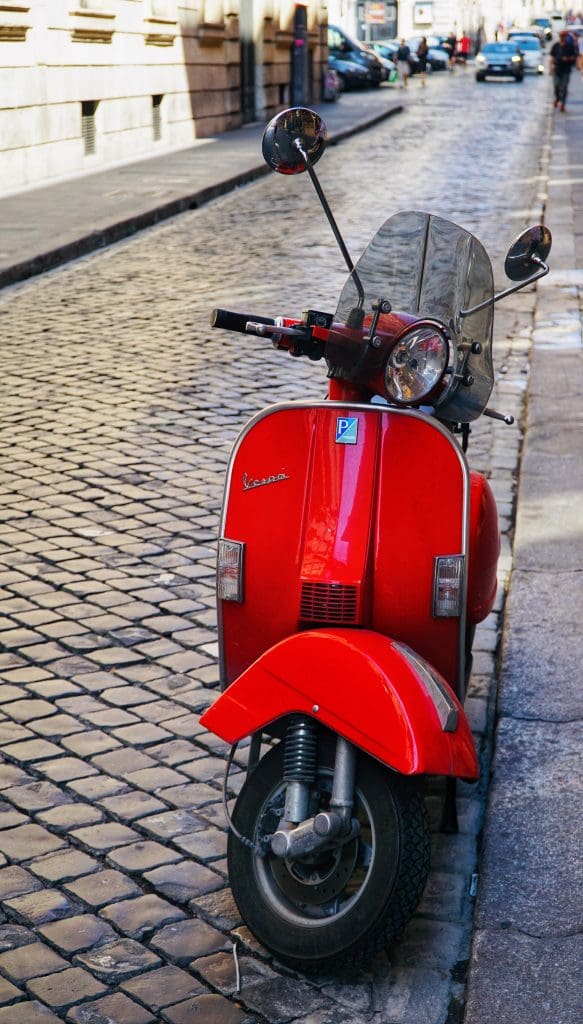 7. Rome 24-Hour Vespa Primavera Rental
4.7 Stars (98 Reviews)
With a solid 4.7 star rating out of 98 reviews, renting a Vespa in Rome for 24 hours is a good taste of getting to grips with the traffic, sights, and taste of the city. For an additional price you can also rent a GPS, but sure isn't half the fun getting lost?
---
A Vespa tour is an excellent way to discover the hidden gems of Rome and experience the city like a local. You'll be able to travel through time and see the most iconic sights in a unique and exciting way.
If you're planning a trip to Rome, consider taking a Rome Vespa tour and create unforgettable memories you'll cherish forever.