When I tell you to run to Skyscanner and book your flights to Italy to experience Tuscany in the fall, I am not joking. There is no better time to experience the beauty and lusciousness of Tuscany than in the fall. The busloads of tourists have for the most part dwindled in numbers, the weather can be warm and balmy in late September or early October, and the leaves are changing color. Plus it's Italy, what's not to love about this place?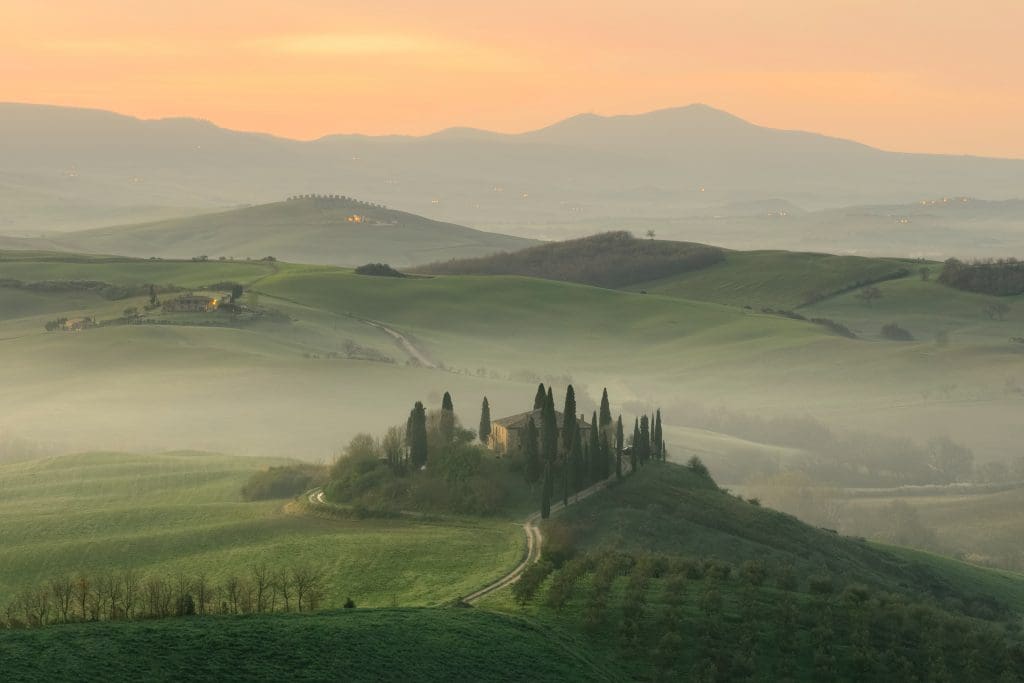 The thing about a country like Italy is that it just seems to do everything incredibly well. It can actually be a bit annoying because it means having to visit it dozens of times to sample all of its wonderfulness. Such a first-world problem, I know!
Related Read: What to Pack for Italy // Detailed list of essentials to pack for Italy and printable checklist.
Experiencing Tuscany in the fall months is really something quite special. It's the time of the year when the region of Tuscany celebrates grape harvests, truffle festivals, and gorgeous golden days of sunshine. With thinning crowds, you'll experience the best of Italy and (hopefully) nice fall weather.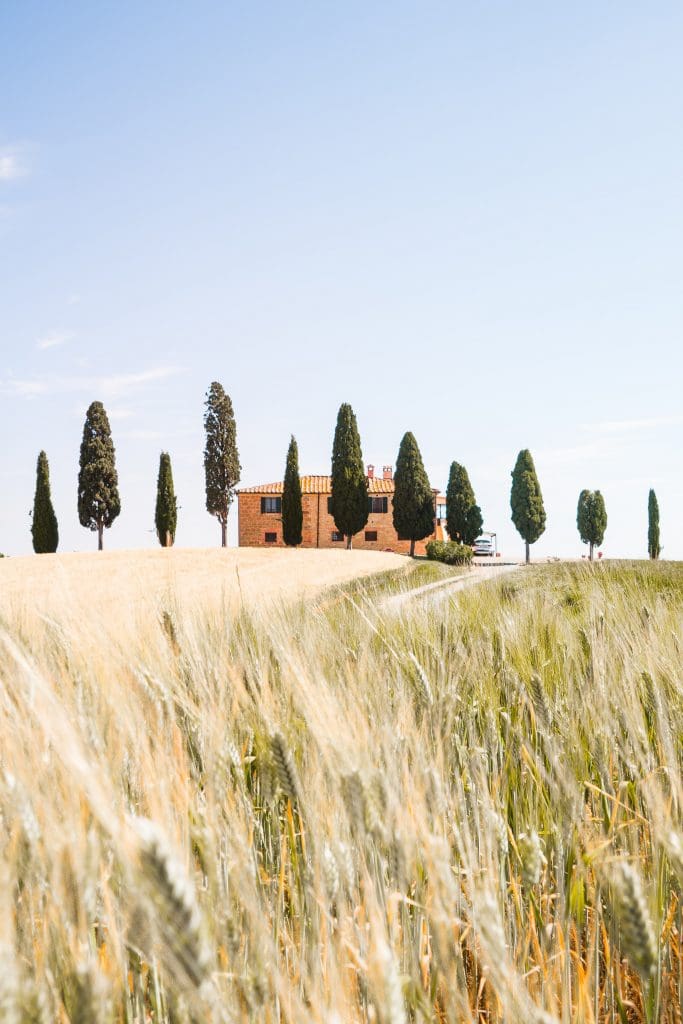 Some of these may be affiliate links, which means when you buy something I may receive a small commission. There is no additional charge to you, and it really helps to support me – so thank you!
Tuscany in the Fall Weather
The weather in Tuscany in the fall is wonderful with high temperatures of 81ºF(27ºC) in September during the day, to mild temperatures in November with 61ºF(16ºC).
| | | |
| --- | --- | --- |
| Month | Average Daily Temperature | Average Nightly Temperature |
| September | 81ºF (27ºC) | 58ºF (15ºC) |
| October | 72ºF (22ºC) | 52ºF (11ºC) |
| November | 61ºF (16ºC) | 45ºF (7ºC) |
Tuscany in September
The months of Fall or Autumn occur during the months of September, October, and November which strikes me as odd seeing as September in Southern Europe is still incredibly warm and summer-like.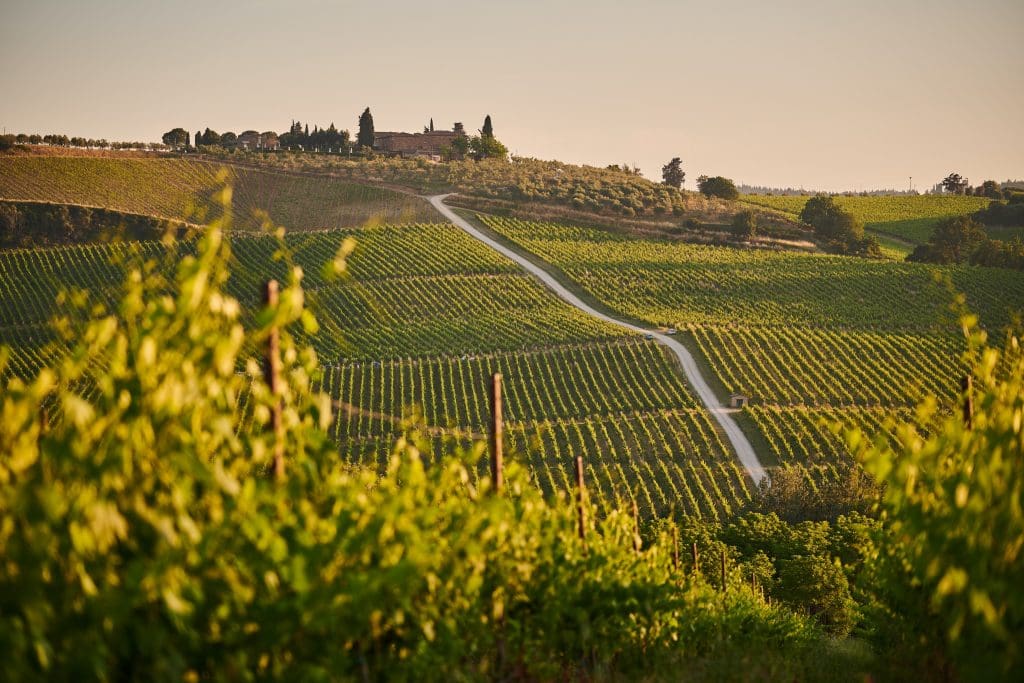 The early part of September sees superb weather and crowds that are leftover from the summer months. But as the month winds down, the temperature drops marginally and you'll soon find the crowds thinning out in Florence and Pisa. It's still busy but it's nothing compared to July or August.
The weather is gorgeous and if you happen to be by the coast, the best time of the year for sea swimming. The Mediterranean Sea is at its warmest and most inviting.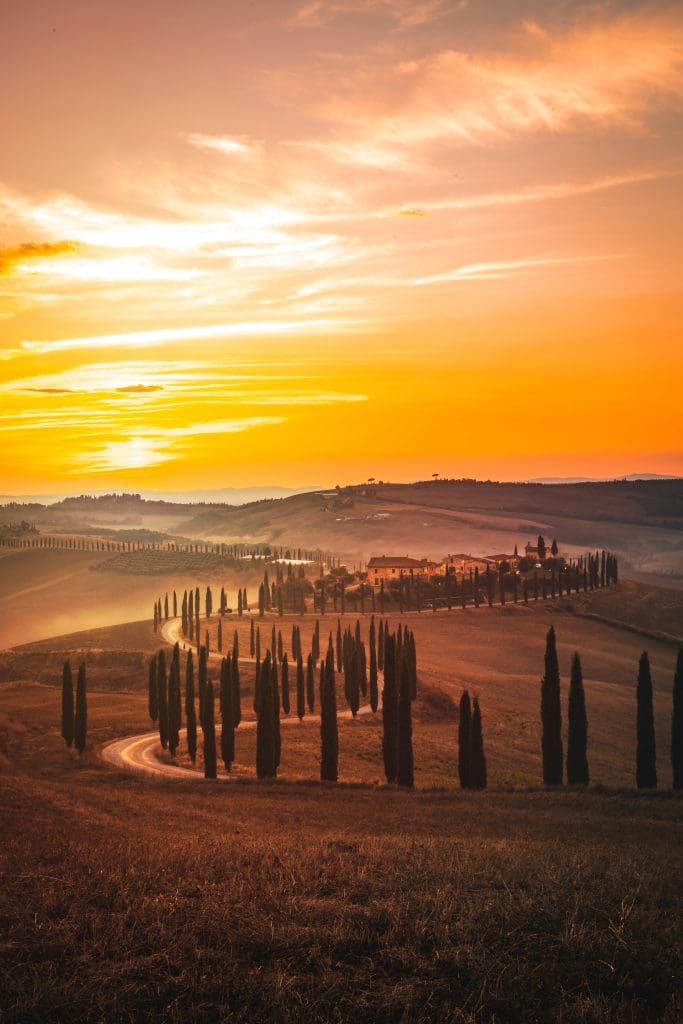 The end of September is grape harvesting time, with small vineyards preparing to harvest their crops for the year. Each year is different and dependent on the season's yield, so the grape harvest in Tuscany may occur later on in October.
Tuscany in October
The early part of the month can still yield beautiful sun-filled days. Tuscany in October offers the beginning of crisp fall days, as the leaves enter the final stage of their life.
October is chestnut season, and across the region, you'll find local Chestnut stalls popping up across the small towns and cities selling delicious roast chestnuts.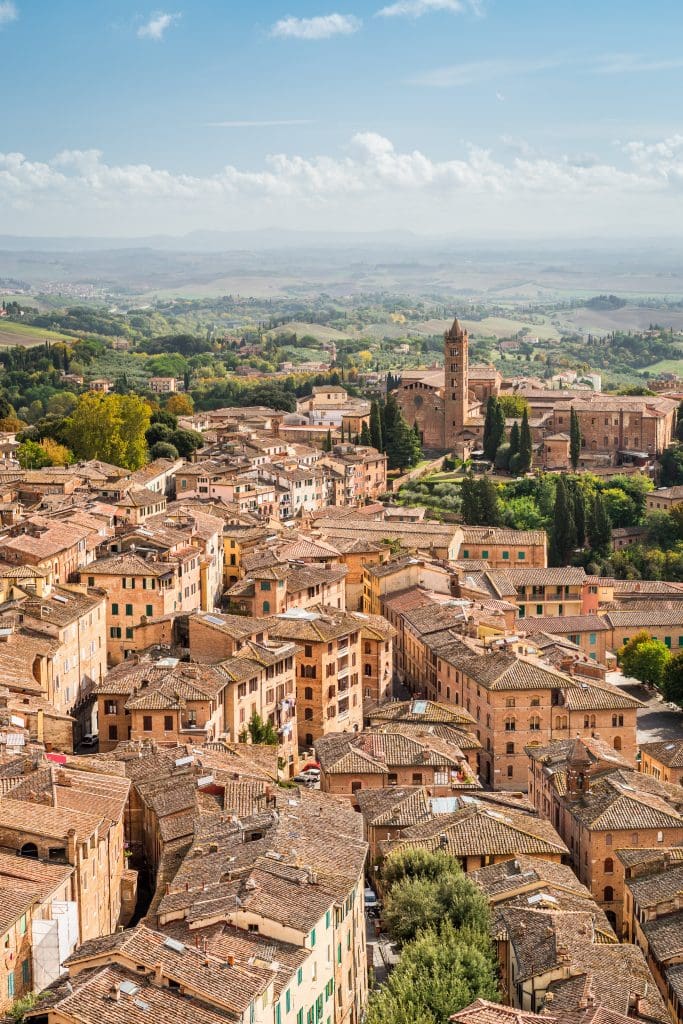 Tuscany in November
The weather is certainly chiller and during the early mornings, you'll find a fog settling over the hills of Tuscany that burns off as the sun climbs. A warmer jacket is needed for strolling around Florence as the temperatures begin to drop. The evenings take on that incredible feeling that arrives just before the holiday season in December. Festive lights start to decorate a lot of the towns and cities in the region.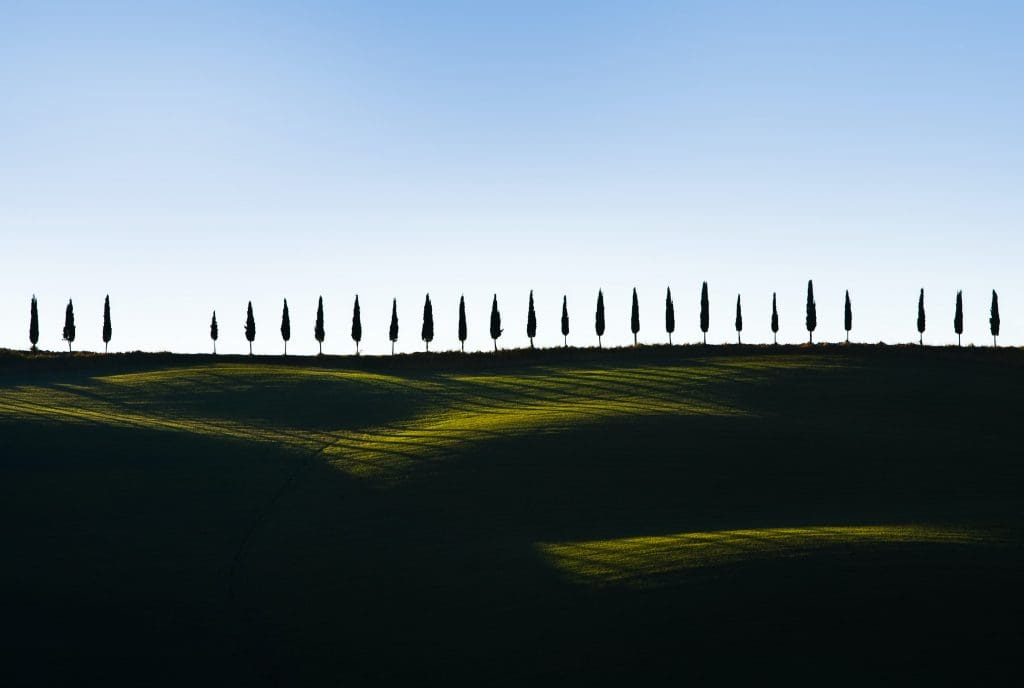 Tuscany in November is Truffle season and you won't want to miss out on the amazing festivals that occur in San Miniato and nearby towns. Stock up on some delicious olive oils and wines to bring back home. If you want to visit Tuscany in the fall with very little footfall and not have to worry about lengthy lines, then this is the perfect time to visit.
Florence
It's so easy to fall in love with Florence. In all my years of traveling and exploring the world, I've never met anyone who didn't have positive things to say about Florence. It's romantic, charming, and full of history.
Art lovers will rejoice at the abundance of incredible Renaissance art found in museums such as the Uffizi and Galleria dell'Accademia. Make sure you book your fast pass and guided tours for the museums.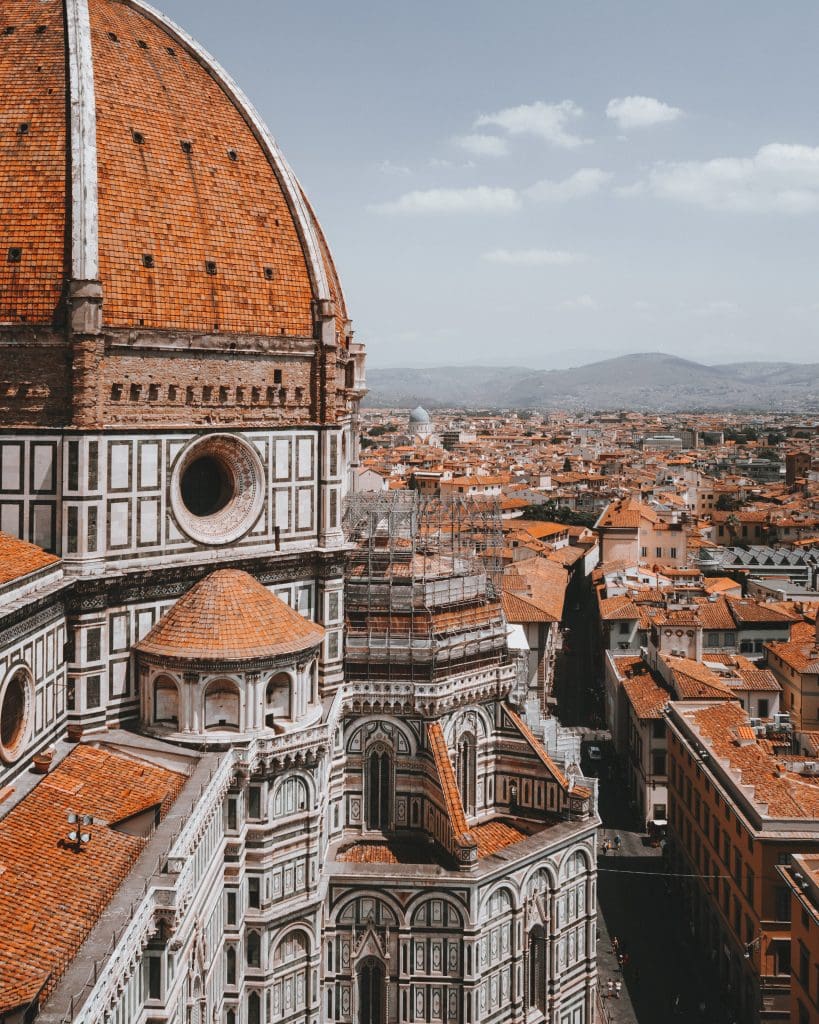 Florence is best discovered on foot, strolling the streets around the Duomo and uncovering small tavernas that lay off the beaten path. Make sure you pack some comfortable footwear for the miles that you'll be covering. If heights don't bother you then you must climb Giotto's Bell Tower (part of the Duomo) for an unparalleled view across Florence.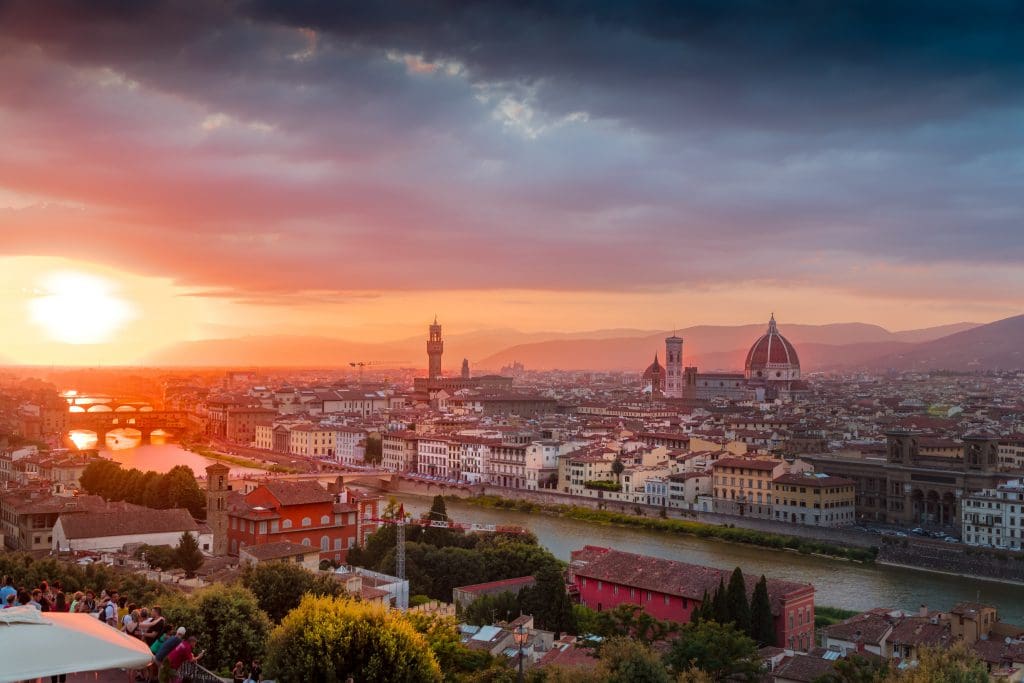 Cross the River Arno by walking across the city's most famous and covered bridge, Ponte Vecchio which is the home to goldsmiths and jewelry stores. Make your way up to the Abbey of San Miniato al Monte for stunning views over the city of Florence.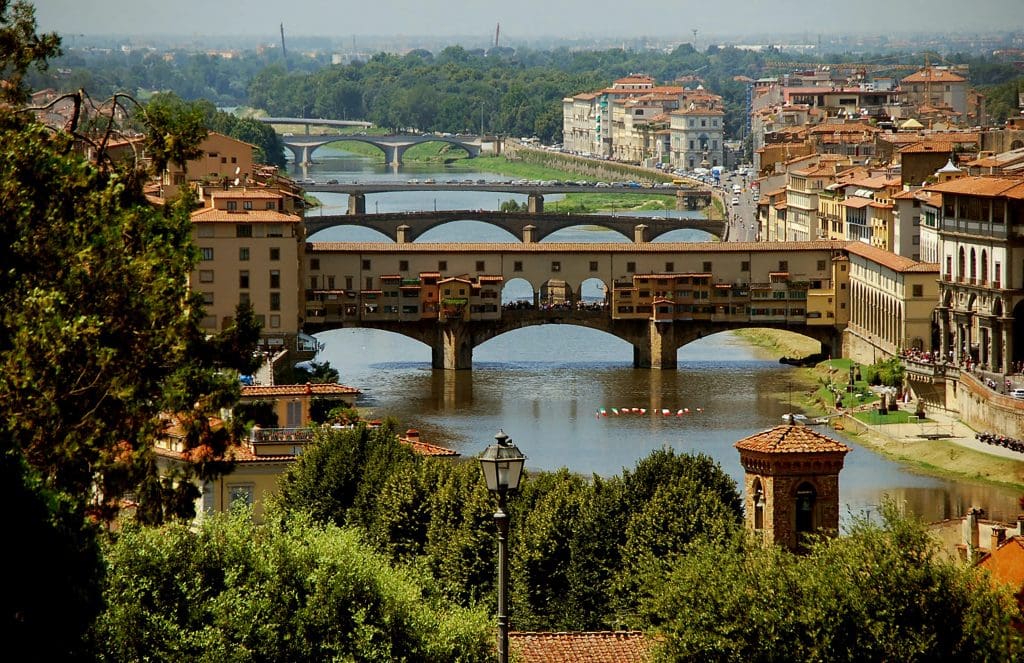 Florence is endlessly wonderful and unmissable. I'm often asked if it's better than Rome or vice versa and the two cities are incomparable. Each has its own remarkable sights and cultures that make them so unique.
Leaning Tower of Pisa
I'm going to be completely honest with you. There's nothing special to the town of Pisa except for the infamous Leaning Tower. If you are planning on dedicating a couple of days of your Tuscany in the fall vacation to this city, go ahead and revise those plans.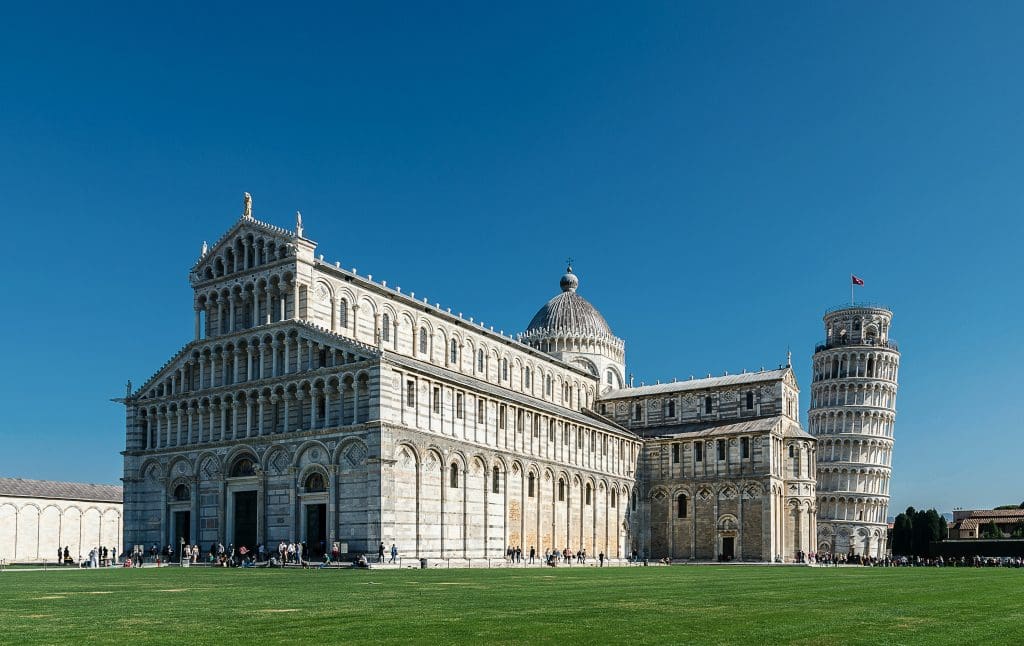 The Leaning Tower of Pisa is 100% worthy of a couple of hours of your time to see the remarkable oddity. Construction of the tower (& Cathedral to which it belongs to) began in the late 12th century before it was completed in the 14th century. Due to poor foundations, the tower began to gradually tilt. It now sits at a 4-degree angle and is now the prop to many humorous photographs.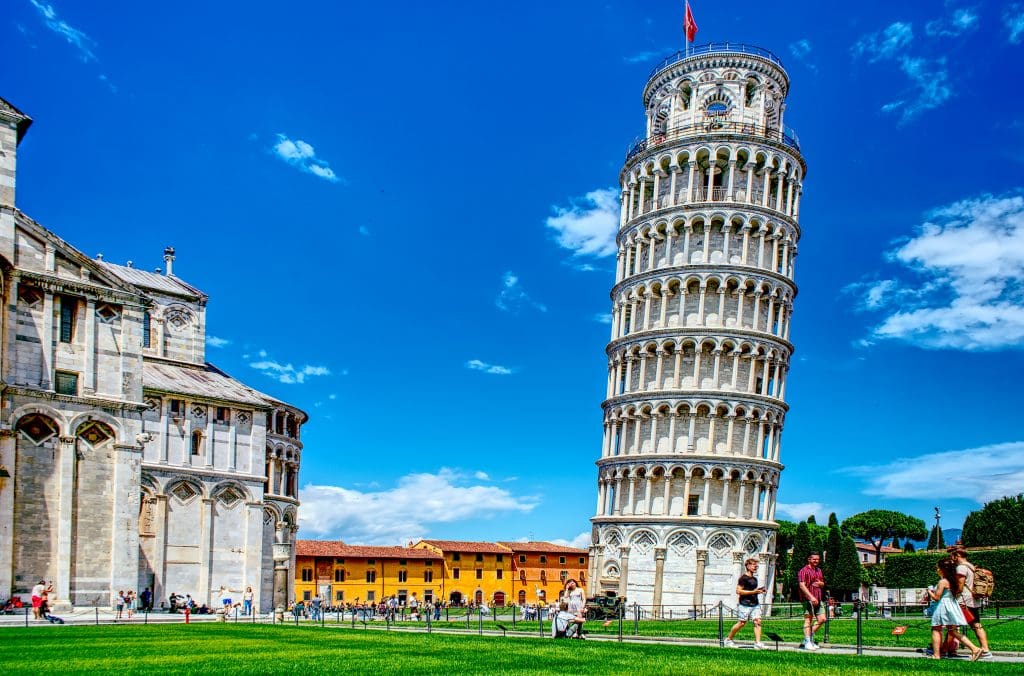 After you've taken your fill of photos from the outside, make sure to climb the tower and take in the incredible views of the surrounding area. Most tours include access to the Cathedral.
My recommendation is for the Fast-Pass Leaning Tower and Cathedral, which bypass the lengthy lines. You can book directly below using the calendar. Or you can click here for more tour options.
Chianti Wine Tour
It would be rude to come all the way to Tuscany and not take part in a wine tour, right? You can explore the region of Greve and Chianti on your own or take part in several tours that depart from various points in the region. The Chianti region is famous for Chianti Classico red wine.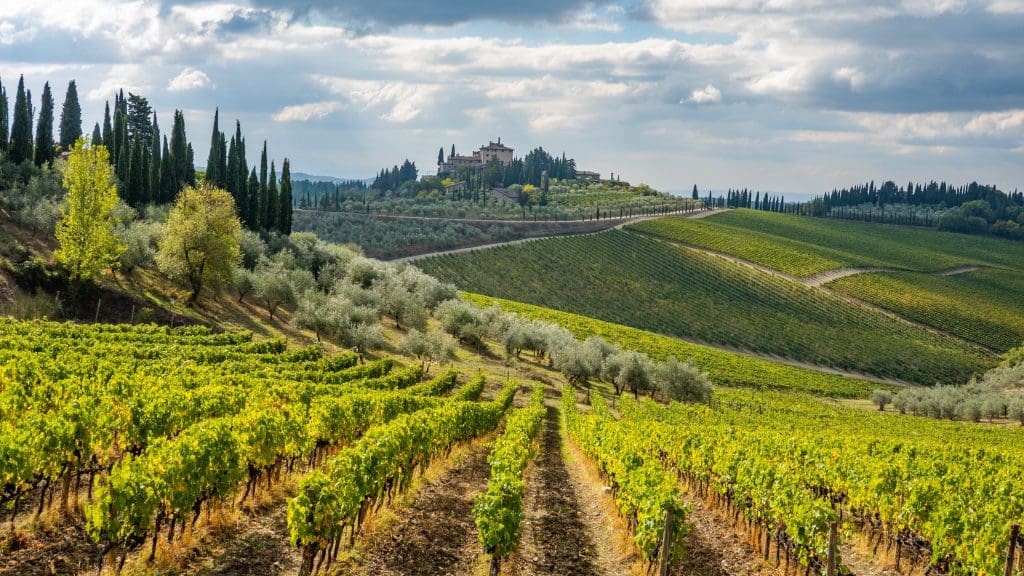 Tour Tuscan Vineyards with a Small Group | Departure From Florence
Depart from Florence on this best-selling group tour that visits two vineyards in the Chianti region. On the small group wine tasting tour you'll learn about the wine-making process, visit wine cellars, and sample delicious bruschettas, olive oils, cheese, cured meats, and bread that are pared to go with the delicious wine. A small air-conditioned mini-van will take visitors around the area and return back to Florence.
>> Click here for prices and tour booking <<
E-Bike Around Chianti Vineyards
Or visit several vineyards on an e-bike, making your way through the Tuscan countryside and up hills without breaking into a sweat. There's nothing quite like exploring the town of Greve and the neighboring vineyards of the Chianti region on a bike, so you don't have to worry about drinking and driving.
>> Click Here for Prices and Tour Booking <<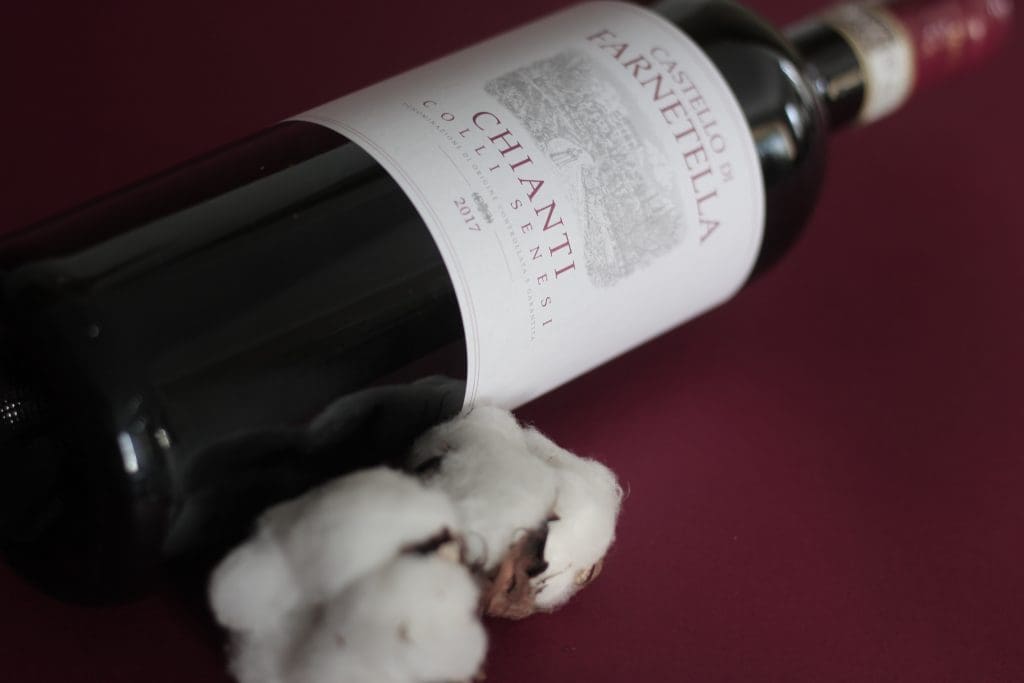 Visit A Local Vineyard
Take part in a vineyard tour, that includes a tasting of 3-6 local Chianti wines, olive oils, and an explanation of the wine-making process by a local wine-maker. This is a perfect tour for anyone exploring the region on their own schedule and own transportation. (It goes without saying that drinking and driving is a big no-no.)
>> Click Here for Prices and Tour Booking <<
FYI: The legal drinking age in Italy is 18.
Italian Cooking Classes
One of the best memories and experiences that you can enjoy even after your vacation has ended, is to take part in a local cooking class. I love to do these whenever I visit somewhere new and learn new recipes to add to my increasing repertoire of dishes from around the world.
And what better way to experience Tuscany in the fall than by taking an incredible cooking class?
Truffle Season
For lovers of the aromatic fungi, Tuscany in the fall is truffle season! With festivals celebrating the fungus (not to be confused with its relation the humble mushroom), truffles are a delicacy found in the forests and hills in the Tuscany & Umbria region of Italy.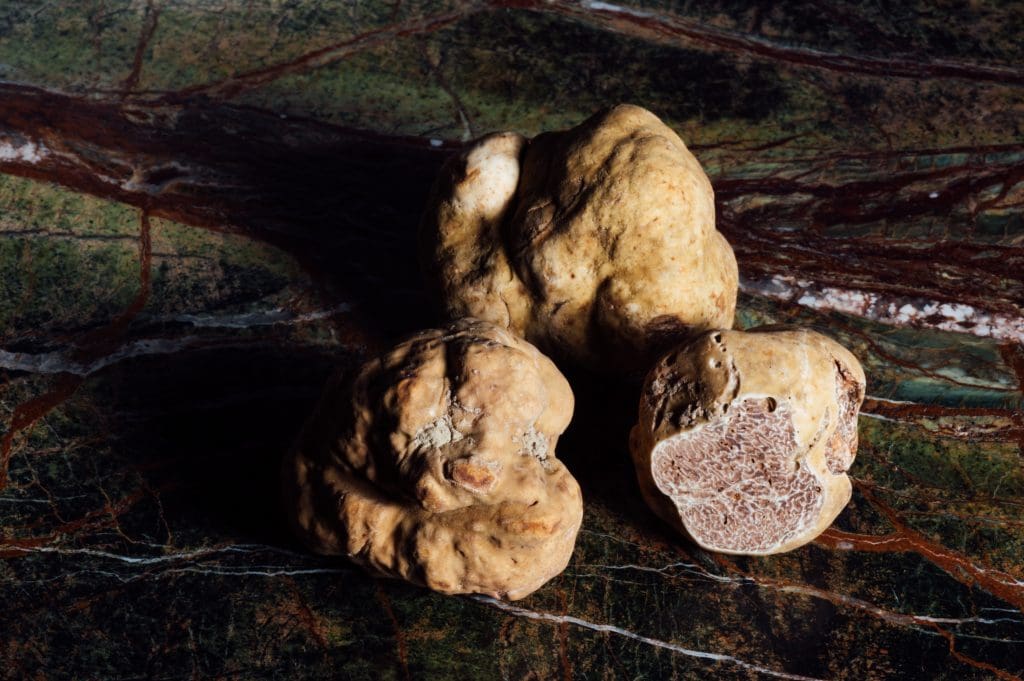 Female pigs and dogs are used to seek out the delicious tubers that reside underground that sell for hundreds of thousands in markets all around the world. The earthy meaty flavor is used to enhance dishes, from pasta to the delicious french fry (have you tried parmesan and truffle oil french fries? Incredible).
The town of San Miniato is home to the white truffle festival during the month of November. Over the course of the last three weekends in November, you can take part in all things Truffle related.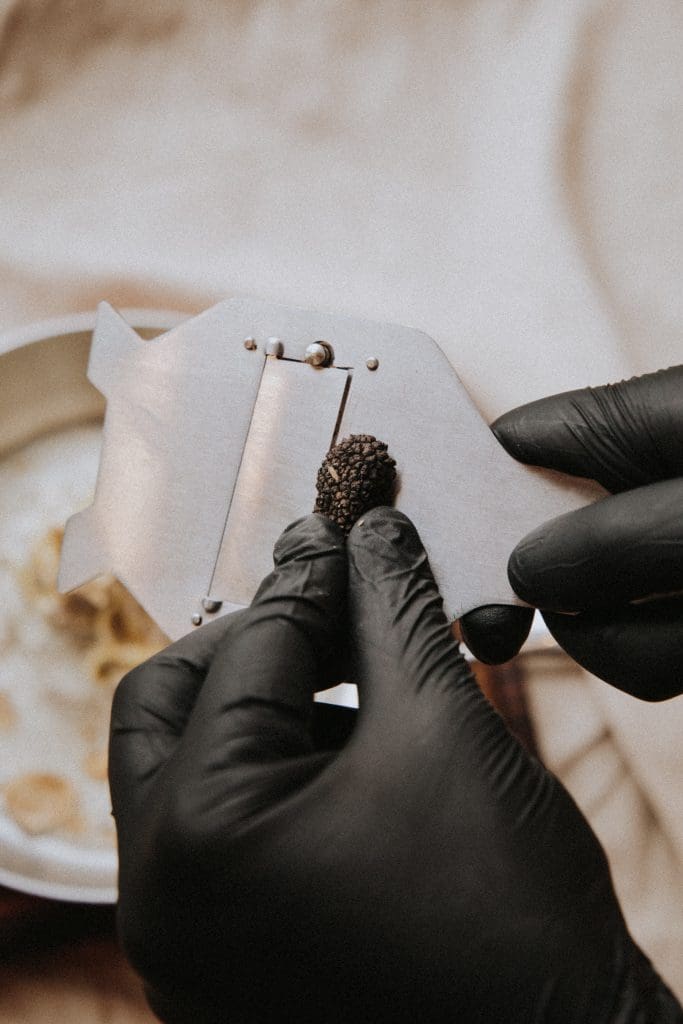 The world's largest white truffle was found in a neighboring village in 1954 and inspired the festival in San Miniato that is known as the Mostra Mercato Nazionale del Tartufo Bianco (The National White Truffle Market).
With market stalls selling all-things truffle related from oils, salts, and cured meats all infused with truffles. You can also sample a lot of the locally produced goods from the region. You already know it's going to be delicious.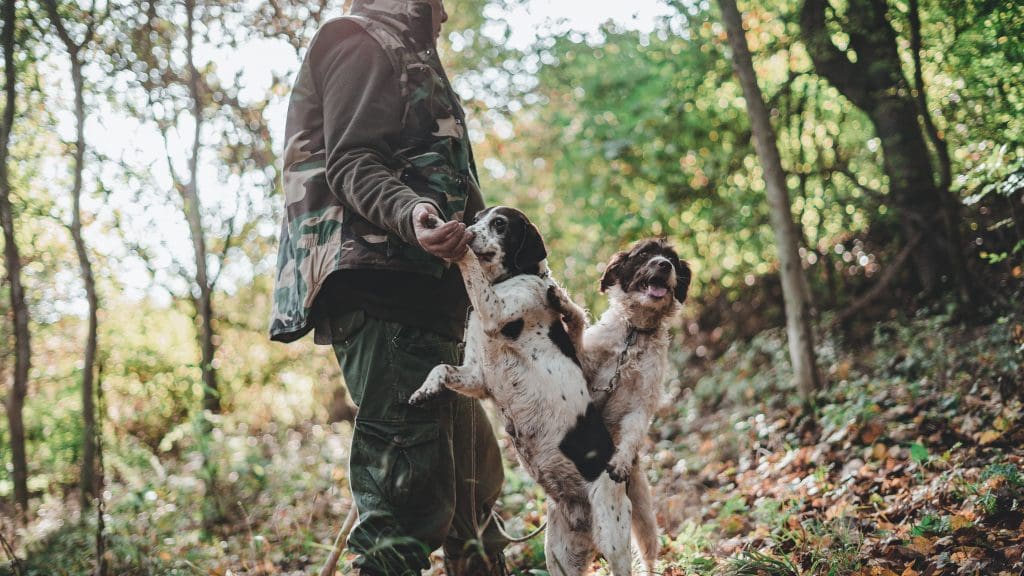 Take part in a truffle cooking class where you can learn how to make delicious pasta dishes with incredible fungus. Or learn how farmers and their dogs search for the products by enjoying a truffle hunting experience with wine and lunch.
Agroturismo Tuscany
One of the most unique ways to experience Tuscany in the fall is to stay in an agroturismo. If you are unfamiliar with the concept, these are former farms (some are still active) that have now been converted into boutique accommodation. Located all across Italy, Tuscany has one of the highest concentrations of agriturismos.
You'll find the stunning agroturismo in Tuscany to be so stunning, that it will be a struggle to head back to the city or 'normal' life after experiencing rural Tuscany at its most romantic and idyllic.
Dependent on which agroturismo you decide to stay in during your visit to Tuscany in the fall, you may get to experience a traditional Italian cooking class, relax by the pool, or hike in the incredible surroundings.
Vespa Tour of Tuscany
What could be a better way to explore the Tuscan countryside than riding on a vintage Vespa? Departing from Florence, you will be guided through the city and countryside to a Tuscan country estate where you will have a scrumptious lunch.
Making your way through the city on your guided Vespa tour of Tuscany, you'll pass by some of the highlights of Florence. View the city from Basilica San Miniato al Monte which is one of the highest points overlooking the city of Florence.
Explore the countryside of Chianti and savor this once-in-a-lifetime experience that you'll never forget.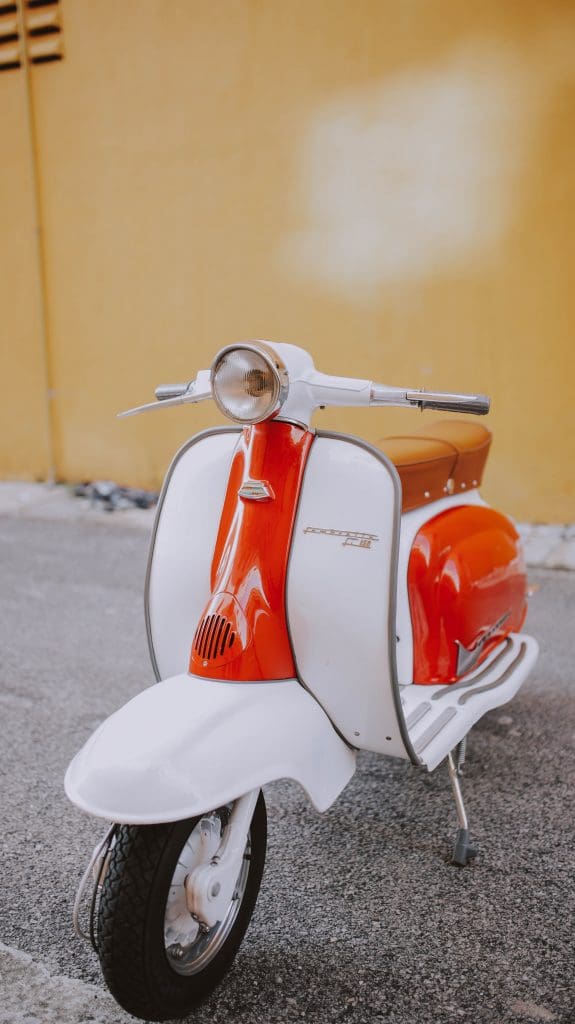 The Florence Vespa Tour is one of the top-rated activities in Florence and Tuscany and is a unique way to experience Tuscany in the fall.
Grape Harvest
Grape lovers and wine enthusiasts will surely get a buzz from taking part or witnessing the grape harvest that takes place across the region from Mid-September onwards.
It's a tough time to predict when this event may occur as it varies from year to year, but if this is something that you want to participate in, then schedule your Tuscany in the fall vacation towards the end of September.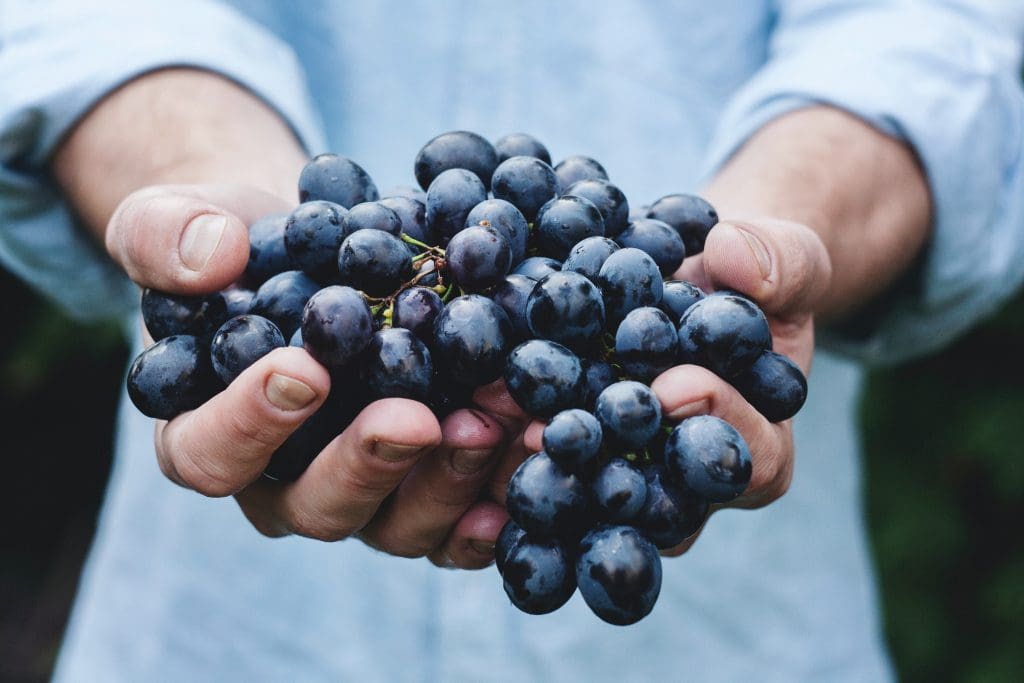 The vendemmia is the Italian word for the grape harvest. If you are staying in an agriturismo in Tuscany that has a working and operational vineyard, you should request information about when it might be occurring and if you can help out.
Where to Stay in Tuscany
It's easy to base yourself in Florence and take day trips around the various points of interest, and a lot of people will do that. I would recommend a mixture of being based in a couple of places to explore the best of Tuscany and what is has to offer.
If you are short on time and your vacation in Tuscany is only a handful of days, then consider basing yourself in Florence.
Otherwise, stay in Florence for a few nights, stay in an incredible agriturismo in Tuscany and finish your vacation in Tuscany in Siena. With this itinerary, you get a mixture of city, countryside and small medieval town. It's all the best parts of Tuscany in the fall and will give you a great overview of the region.
Hotel Recommendations
Florence Hotel // The Westin Excelsior, Florence – A 5 Star Hotel located on the River Arno in the historic part of Florence.
Florence Hotel // Hotel Costantini – Budget hotel with superb location beside the Duomo.
Tuscany Agriturismo Farm Stay // Castello di Bossi – A dream stay in a Tuscan vineyard.
Tuscany Agriturismo Farm Stay // Agriturismo Pensieri di Cavatina – Luxurious farm stay in a modern tuscan farmhouse.
Siena Hotel // Regis Condo – Central located apartments with modern amenities and decor.
Getting to Tuscany
Airports
There are two airports in Tuscany that connect Italy and Europe to the region. Pisa Galileo Galilei Airport is served by low-cost airlines such as Ryanair and EasyJet. Amerigo Vespucci – Peretola in Florence is a small airport that mostly serves Italian flights and the occasional European city.
Most international travelers from the US, Canada and beyond will enter Italy via the larger international airports such in Rome, Venice or Milan.
Trains
Travelling to Tuscany by train is a lovely experience. Italy has a superb railway system and its highspeed trains connect larger cities of Florence and Rome in under two hours. In fact you can travel from Rome to Florence in 1 hour and 16 minutes.
>> Book your train tickets here <<
If you are planning on traveling around the country by train, it is worthwhile looking into the Eurail Pass which allows you to hop on and off trains in Italy.
Car Rental
There is no better way to explore Tuscany in the fall than by renting your own car. As much as I love the train and exploring by railway, Tuscany is one of those places that deserves to be explored by taking wrong turns. Because all those wrong turns will lead you to either a vineyard, castle, or romantic cypress-lined road. Or all three!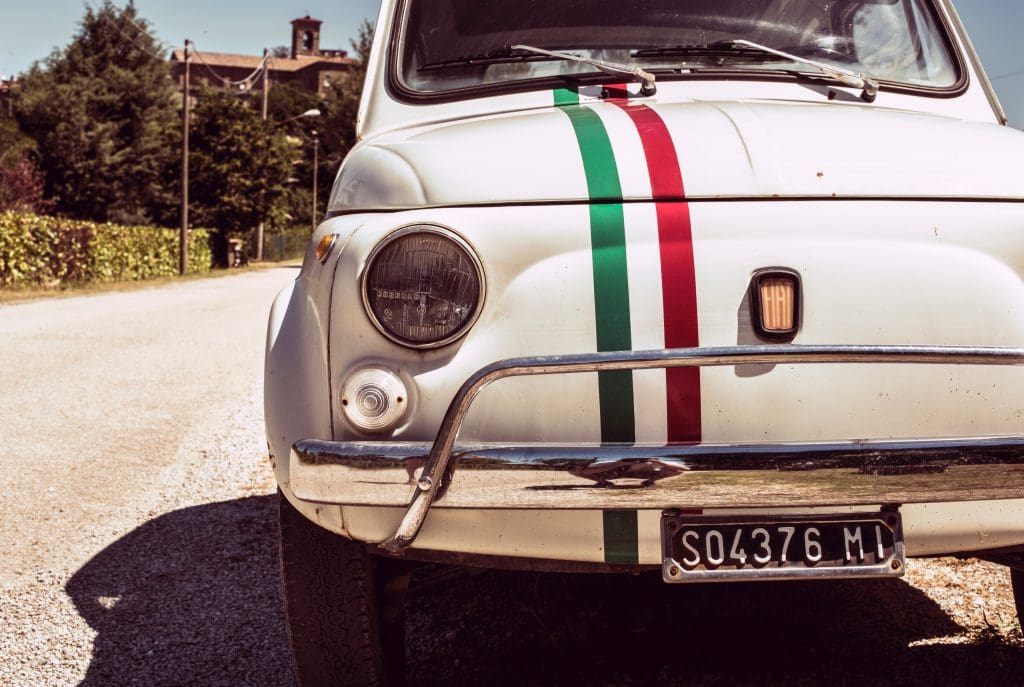 I book my car rentals via RentalCars.com which has familiar car hire companies such as Hertz, Alamo, and Avis on their roster. If the weather forecast looks promising then renting a Fiat 500 convertible surely has to be one of the most Italian and fun things to do!