One of the best times to visit the magical island of Santorini is during the months of Spring. Spring in Santorini is when the island stirs into life again after the winter months when a lot of the island shuts down.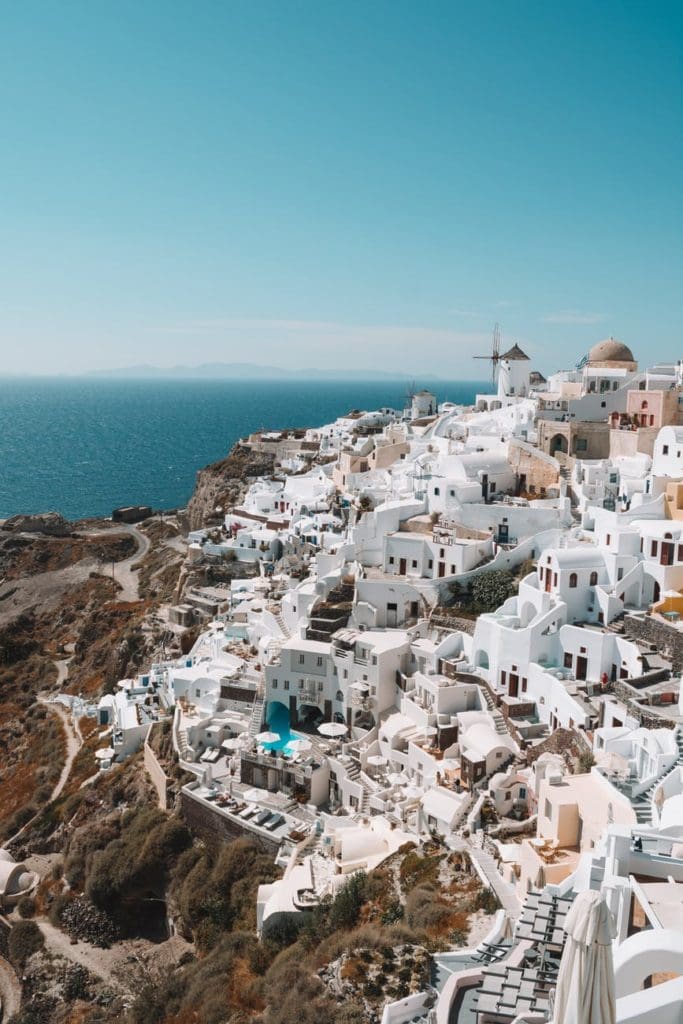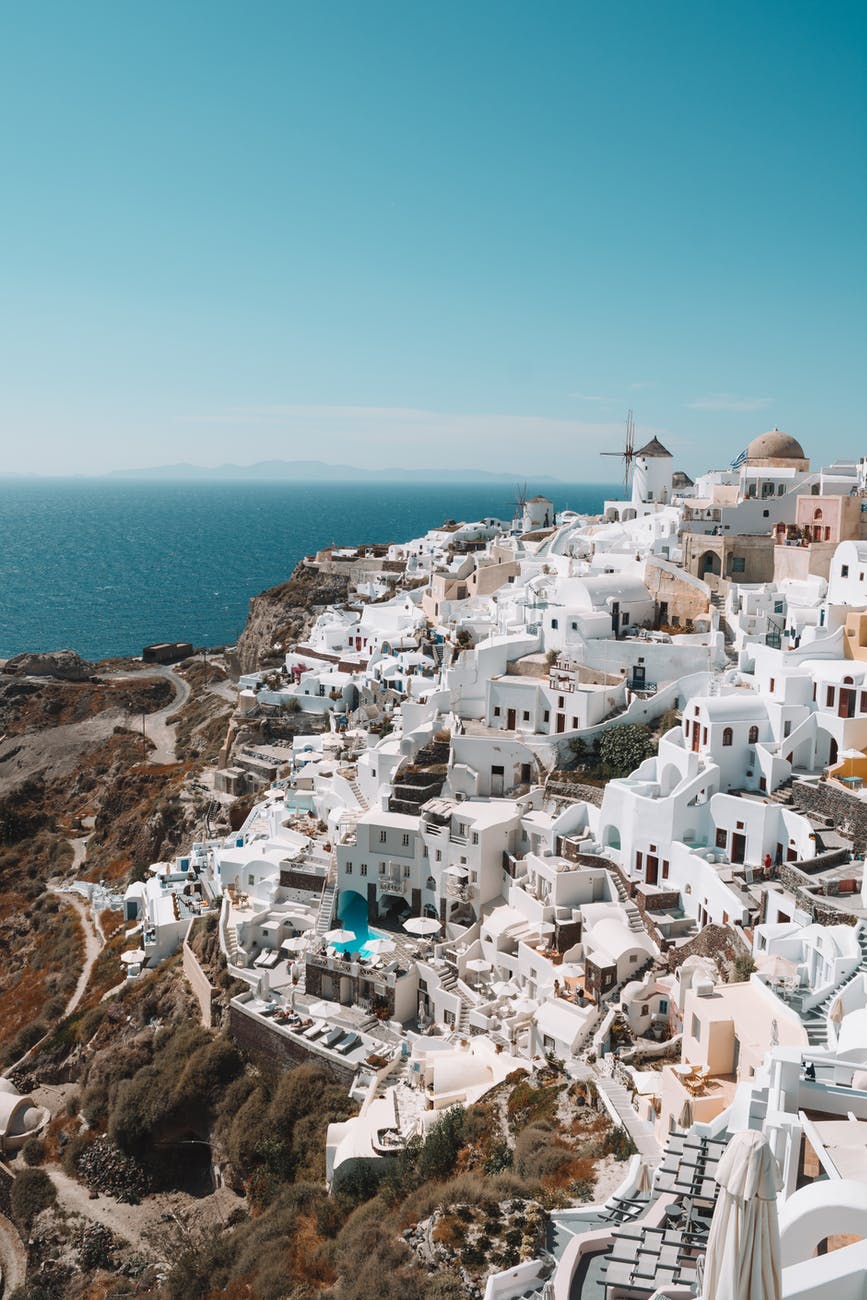 If you're planning a trip to Greece in Spring, then you need to add on a trip to Santorini. There are a number of reasons why a visit to Santorini in spring is one of the best decisions you can make when planning your Greek vacation. Be it the small crowds, excellent weather, or finding amazing hotels for a fraction of the prices during the summer months. Read on for reasons to visit Santorini in Spring.
1. Crowds
Santorini in Spring is when the island starts to come alive again. Spring in Santorini means a return to tourism and visitors to the island who are eager to see the soaring Caldera cliffs and stunning villages of Oia, Fira & Imeroviglia. During the Easter break, Santorini sees it's first surge of visitors with school holidays and good weather attracting people to the island.
For uninterrupted island time, visiting Santorini in March is one of the best times for good weather, smaller crowds, and seeing Santorini awaken from its winter slumber.
April sees the return of crowds with the Easter holidays and families heading to the islands.
May marks the beginning of an 'unofficial' summer with long days of sunshine, excellent weather and hot sunny days. May is one of the best times of the year to visit Santorini.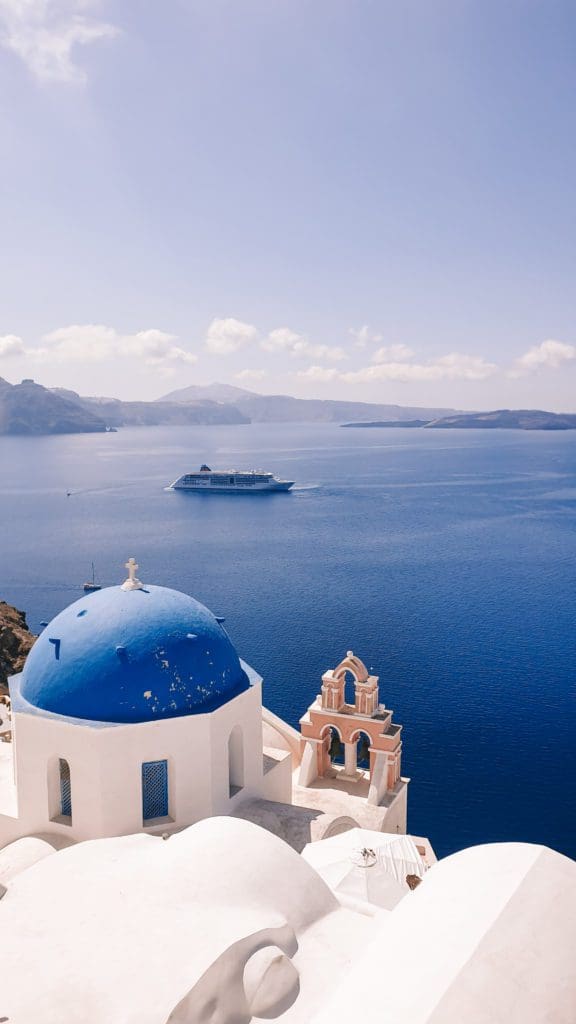 2. Hiking
If you are planning on hiking the infamous Fira to Oia path then there is no better time than spring in Santorini to avail of the excellent weather and cooler temperatures. Not only will you have the hike from Fira to Oia pretty much to yourself, but you'll also be able to avoid the large crowds that converge in sections such as Imeroviglia.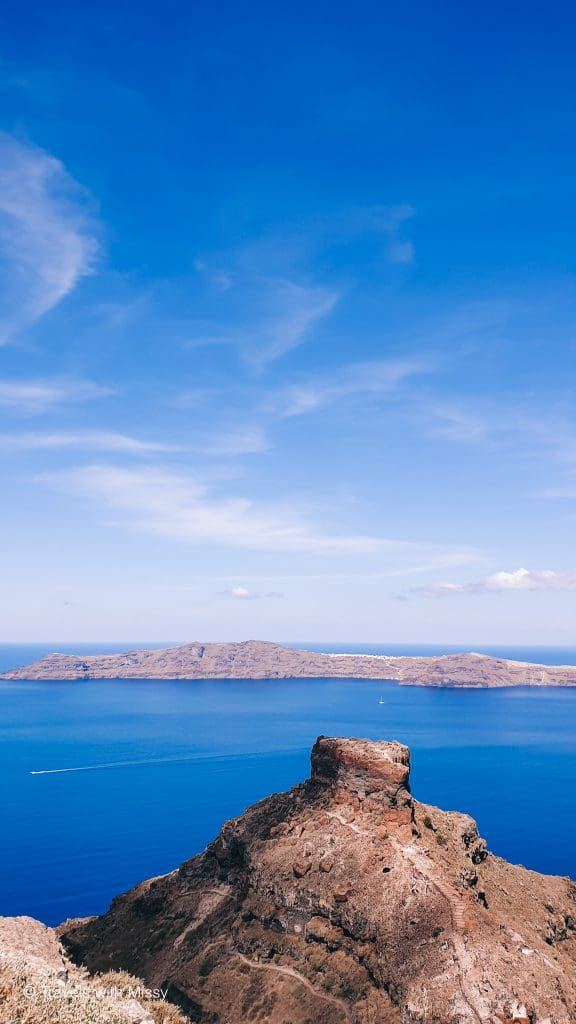 The hike from Fira to Oia is 10.5 KM or 6 Miles and takes around 3 – 5 hours depending on how often you stop and your fitness level. Once you've arrived in Oia you can take a break for lunch, sightsee and then hop back on a bus back to Fira.
3. Discount Hotel Rates
Many larger hotels will remain shut until April in Santorini, but with each passing year and the climate changing more rapidly than anticipated these opening times for hotels could start earlier in the season than usual.
Hotel rates in the off-season in Santorini are significantly more affordable than those found in the height of the summer season. You'll get great value for hotels, especially hotels in Oia or Fira which during the height of summer can reach thousands of Euros per night.
Whilst you may not actually get a chance to swim in the infinity pools or use your plunge pool (especially in March & April), you'll get a chance to use all the facilities, take dreamy photos, and marvel at the beauty of Santorini from your incredible caldera balcony.
For more information on where to stay in Santorini during your spring vacation check out my post.
4. Weather in Santorini
Spring in Santorini means better weather and you may even be lucky enough to experience a few days at the beach. The weather in April 2023 was so good that many of the beach resorts and beach clubs in Perissa opened up for 2 weeks as the temperatures soared.
The temperatures vary from year to year, but you can expect sunshine and warm days. As spring in Santorini melts into summer, you'll be overjoyed with the excellent warm weather and brilliant sunshine.
Typically the weather in Santorini in spring looks something like this;
| | | | |
| --- | --- | --- | --- |
| Month | March | April | May |
| High Cº/Fº | 16ºC (60ºF) | 18ºC (65ºF) | 22ºC (72ºF) |
| Low Cº/Fº | 11ºC (51ºF) | 13ºC (55ºF) | 16ºC (61ºF) |
| Sunshine Hours | 12 | 13 | 14 |
5. Tours
One of the downsides to Santorini in Spring is that a lot of the tours have yet to start back again after an extended winter break. So if you're planning on a Santorini Sunset Cruise you may have to wait until the end of April for those beautiful Catamarans to restart for the season.
The wineries in Santorini also reopen in March (check their websites for opening times), which means you can enjoy glasses of delicious Santorini wine and some of the most incredible views from their terraces. I highly recommend joining a Santorini wine tour.
ATV tours of the island also resume late in March/early April and vary from company to company.
6. Restaurants and Bars in Santorini
Like many other things across the island, spring sees a revival of restaurants and bars opening up throughout the spring months after a much-deserved winter break. You'll find restaurants in Fira continue to get busier with each passing month of spring and the majority of places are fully operational by April.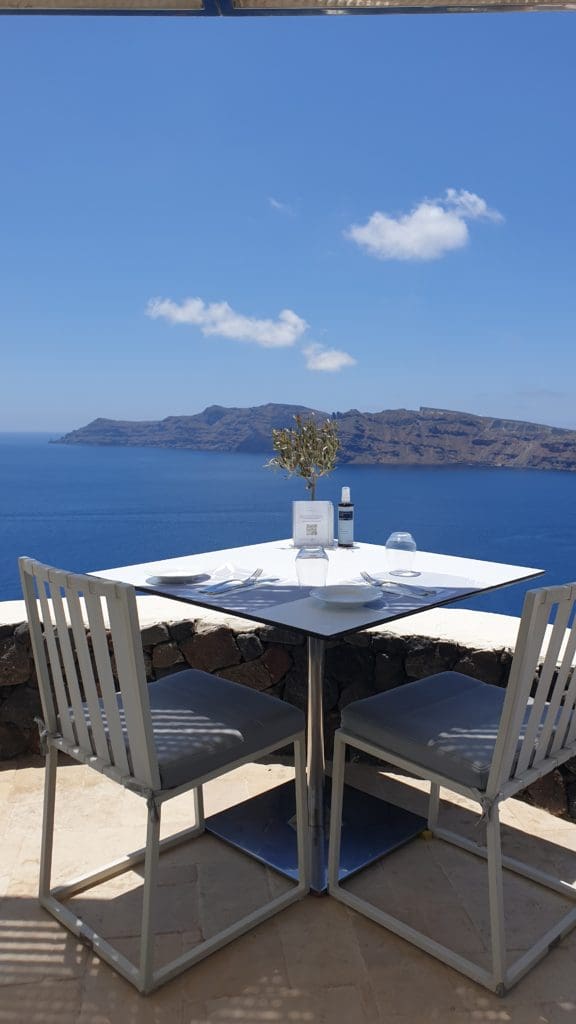 Santorini in Spring – Month by Month
Santorini in March
With an average of 12 hours of sunshine per day in March, you'll find the island stirring to life after a quiet winter period. The island tends to undergo a period of maintenance where hotels will start gradually opening up throughout March, and flowers and fauna start to appear.
The weather in March in Santorini is cooler and you'll find sunbathing almost nearly impossible (it does vary from year to year but I wouldn't count on it). Instead, you should consider packing light layers of clothing and if you're brave enough a swimsuit for a chilly sea swim. A jacket is a must.
Santorini in April
April is one of the hardest months to pack for in Greece. You could be really lucky and have glorious days where the temperatures soar, or it could be one of those unseasonably cold April's which require long pants and a warm sweater. One day you could be sunbathing, the next day a storm could blow in.
This is one of the more difficult months to pack for, so I like to advise packing for all kinds of weather.
What to wear in April
Santorini in May
The weather in Santorini in May is perfect. The days are warm and the evenings beautiful and balmy. You'll find there will be ample opportunity to sunbathe in your hotel or in the beach clubs in Santorini. The evenings can be a little cooler, so prepare to pack a small cardigan or light sweater. The sea is refreshing, or a nice way to say, it will take your breath away.
What to wear in Santorini in May
May sees some of the best weather in Santorini. The days are warm and evenings can be balmy (some days a little chiller than others). If you're wondering what to wear in Santorini in May you should consider packing the following items;
Sun dresses
If you are anything like me, you'll own close to a billion dresses. Santorini is the perfect place to wear vibrant colors which contrast against the stark white buildings and blue skies. I love to try and bring white and blue dresses that match perfectly with the surroundings and are typical Greek colors.
Swimsuits
If you are planning on swimming in the hot springs in Santorini don't wear any light-coloured swimming suits as they will stain. Instead, pack a dark swimsuit that won't absorb the sulfuric chemical.
Shorts
A couple of pairs of shorts are good to include when planning what to wear in Santorini in May. Make sure you include some that are fancy that can be paired with a cute top to wear out in the evening.
Accessories
A hat is a must, as is a beautiful rattan bag. There are lots of cute little jewelry stores in Santorini to pick up some local pieces.
---
Santorini in Spring is one of the best times of the year to visit and visitors will not be disappointed with what the island has to offer during this time of year.
Some of these may be affiliate links, which means when you buy something I may receive a small commission. There is no additional charge to you, and it really helps to support me – so thank you!