You've booked the plane tickets, you've made the reservations to see all the sights that can be seen in Italy. Now it's time to figure out what to pack for Italy.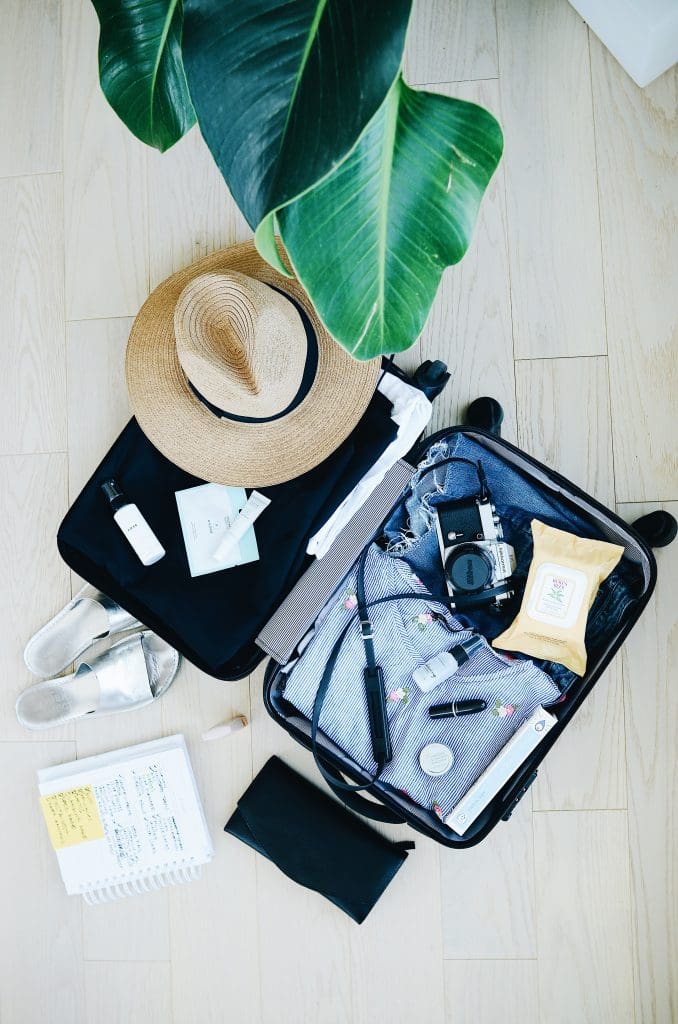 You'll discover pretty quickly that when you arrive in Italy, Italians do style and beauty quite differently than a lot of other countries around the world. Similar to the French, Italians just appear to be effortlessly chic and well dressed. Even when the temperatures reach really uncomfortable levels during the peak summer months of July & August.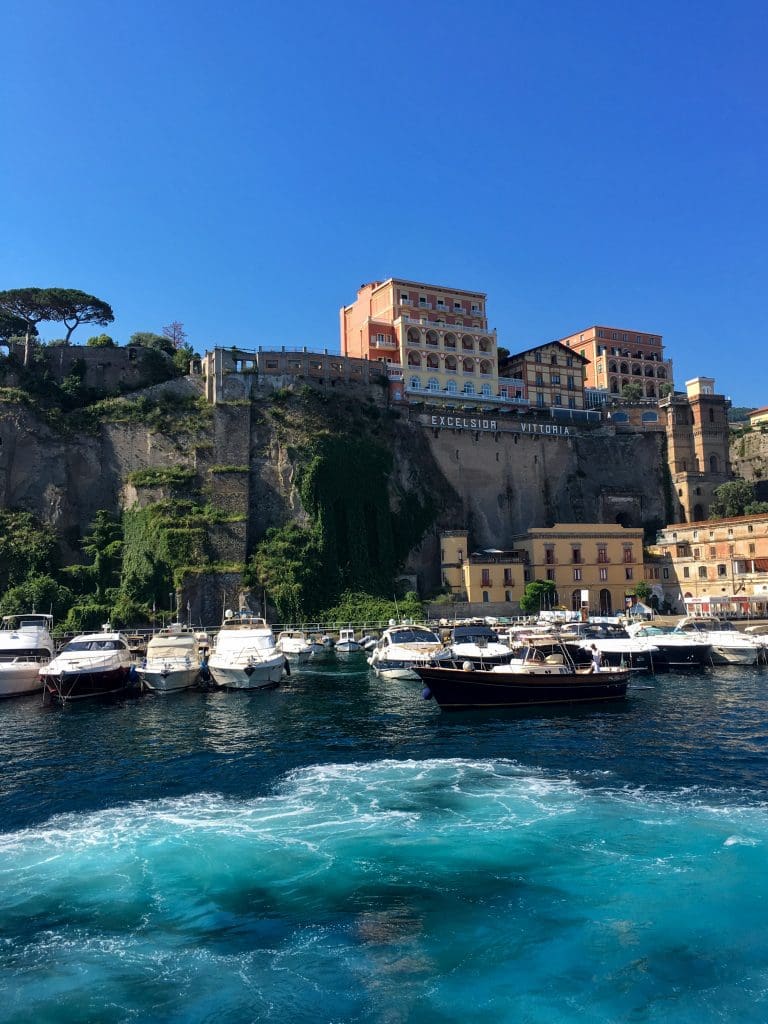 It's almost impossible to replicate the style and essence that Italians have, and personally, no matter how hard you try to fit in, you'll probably still stand out. And that's not always a bad thing either!
There are a few essentials of things that you need to pack for Italy that is worth paying attention to. Listed below are some essential items of what to pack for Italy, and a few non-essential items.
The one thing that you won't be able to pack is the amount of fun and awe that you are going to encounter on your vacation to Italy. It's beautiful, magical, and romantic. With each visit to Italy, you'll discover something new and exciting. There's a lot to explore and discover in Bella Italia.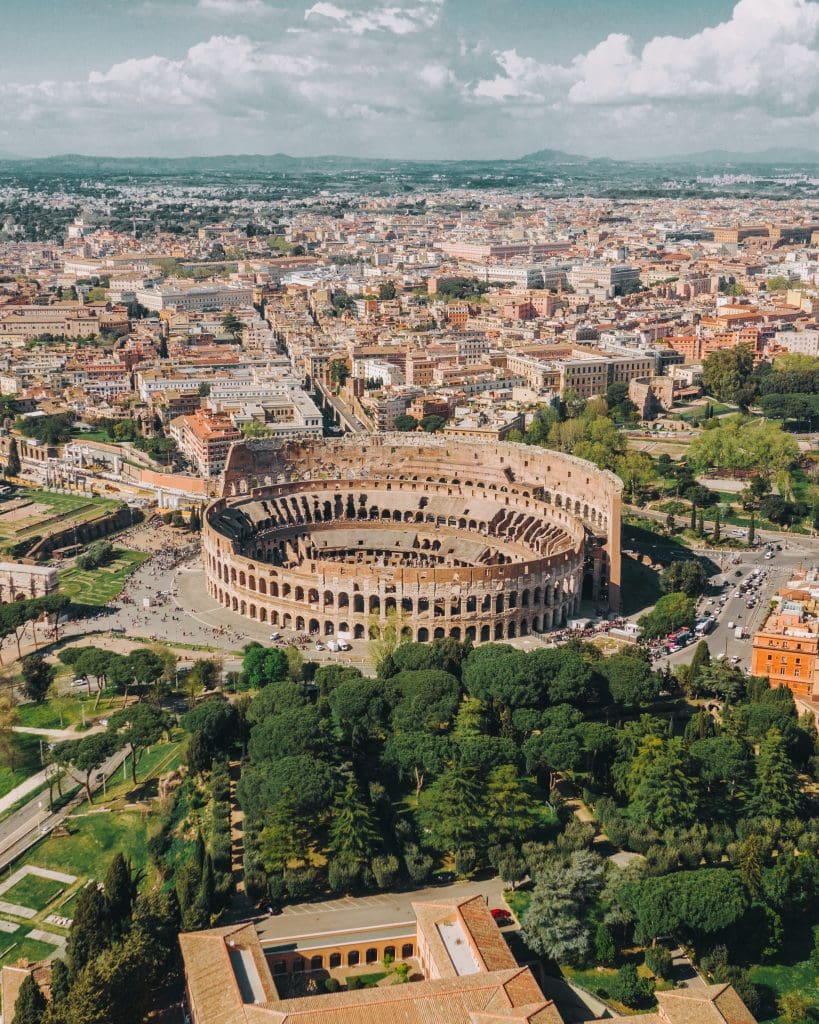 Some of these may be affiliate links, which means when you buy something I may receive a small commission. There is no additional charge to you, and it really helps to support me – so thank you!
The Travel to Italy Checklist
Before you leave the country make sure your passport is in date (and that you can find your passport). These are a few items that are non-negotiable when traveling and absolutely essential. These items should be included on your travel to Italy Checklist.
Passport (if you are a non-European Union member, you will need a passport to enter Italy).
Travel Visa? Have you checked your country's requirements for what information you will need in order to gain access to Italy? US Citizens do not need to apply for a visa and can visit Italy without a visa for up to 90 days in 2023. This is changing in 2024 and visitors from 60 countries including the US, Australia, UK & Canada will need to apply for an ETIAS Visa. You can read more information for travel and vias in 2024 in Europe here.
Travel Insurance – no trip is ever fun with a visit to the hospital or a missed flight. Travel insurance takes all the worries out of the picture in the event of something unfortunate occurring on your vacation. Most credit cards come with some insurance, so make sure to check the finer details of your policy. Otherwise, consider taking out a policy with Safety Wing for peace of mind. It costs less than a coffee a day and can really make the world of difference.
What to Pack for Italy
Airalo eSim – Mobile Data
The Airalo eSim is one of the best discoveries I made when traveling to Italy. Before I even arrived in the country I set up my eSim so that upon landing I would have data and could navigate my way around Rome.
Most new cell phones have an eSim port and setting up the Airalo app is super easy. And the best thing about it is that it reduces the stress of trying to connect to Wifi in a foreign country.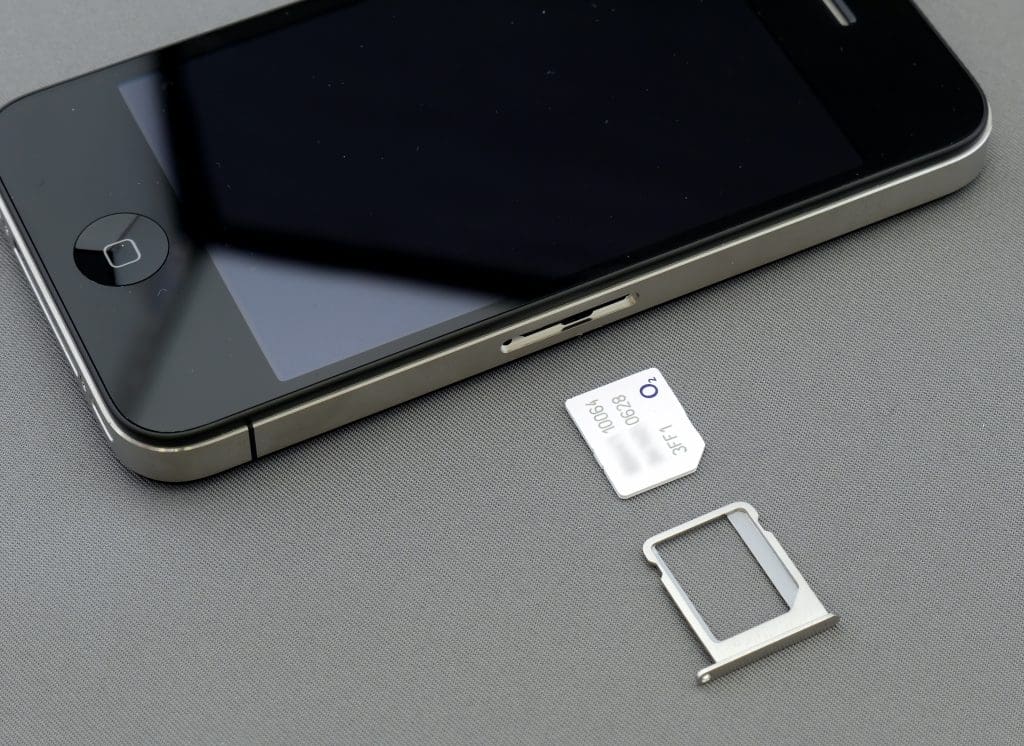 The Airalo eSim makes accessing Google Maps (Apple Maps), Whatsapp, Instagram or whatever you depend on super easy from the moment your plane touches down wheels in Italy (or over 200 countries & regions).
And it's really really cheap too. For 1 GB of data, you can expect to pay $4.50. Or 20GB for $33. Purchase your Airalo eSim before departure here.
Luggage Tracking
If you've been following the news over the past year you'll have discovered that luggage tags are the latest gadget to avoid travel disappointments and lost luggage.
One of the downsides aside from travel delays is lost luggage. My Instagram stories have been full of missed flights and luggage over the past year. Which is a terrible way to start any vacation. Something that can help locate your luggage and belongings is to invest in Apple's AirTag.
The Apple AirTag can be popped in your luggage and you'll be able to see if your luggage has made it onto the plane or airport when you arrive at your destination. The AirTag works with Bluetooth and pings off nearby iPhones so you'll be able to trace them should you be separated from them. Even in a different country. These are an Italy essential item to pack in 2023.
Similar is Google's Tile Mate which has the same feature for Android users. Once Bluetooth has been enabled, it relies on Android phones to ping back the location.
Consider this one of the things to pack for Italy to avoid tears, and disruption to your travel plans.
Power Banks
I'm not sure about you, but my phone barely has enough power to get through to the end of the day. When I'm on vacation my phone is permanently in my hand, either taking pictures, using Google Maps, or looking up what to do.
When I visited Rome earlier this year, my phone would be out of charge come 1 pm and it was driving me crazy that I'd have to conserve my usage to the bare minimum.
So when I returned from my trip I did my research and found a power bank that would give me multiple charges (and also had enough power to charge my laptop and camera if needed too).
I purchased the Anker Portable Charger (20000 mAh) for a number of reasons;
It can charge up to two devices at the same time.
It's lightning-fast at charging my phone.
It can fully charge devices up to 5 times (Samsung) and 4 times (iPhone).
It's not light but it's one of my travel essentials that I just cannot do without. When I feel like the battery is nearing the end of its charging life, it takes several hours to recharge, so I put it on charge overnight for the next morning.
Don't get stuck without a battery on your phone. Make sure to bring a power bank when you pack for your trip to Italy.
Hats & Reef-Safe Sunscreen
As I've gotten older (and wiser?), I'm far more conscious of keeping the sun off my face. It also helps me tolerate the sun a lot more if I'm wearing a hat that is protecting my face.
The bigger the hat, the better. And it wins big points with me if I can fold it into my luggage too. Of course, on each vacation, I tend to lose my hat somewhere along the trip and end up purchasing one from whatever tourist town I happen to be in.
You may not include it in your things to pack for Italy depending on the season, but it's always something worthwhile to bring.
But I've just discovered the most amazing thing ever! HAT CLIPS! It's so simple and yet so perfect! These magnetic clips allow you to hang your majestic floppy hat off your purse. No more awkwardly holding them. Or even better, no more lost hats! A definite addition and must for what to pack for Italy.
The importance of a good protective sunscreen is vital too. And even more important is that the brand is reef/marine safe. I LOVE anything by La Roche-Posay, but their sunscreen takes it to a whole new level. The stickiness that is often associated with sunscreen is not evident with La Roche-Posay. And it still smells like vacation. Who doesn't associate sunscreen with vacation and relaxation? One of the best smells in the world.
Beach Bum is another reef/marine safe sunscreen that is widely praised and comes in a variety of factors. I personally haven't tried it yet as I haven't come across it in my local pharmacy, but it's been on my list for quite some time.
Anti-Theft Backpack
It's always helpful to be cautious and years ago I bought the PacSafe Backpack that has traveled the world with me. It's an anti-theft backpack that is cut-proof and has interlocking locks that make it really hard to get into.
I usually travel with lots of valuables on me. On a typical trip, I bring my phone, wallet, passport, laptop, and camera with me. And whilst it's never going to be completely fool-proof, having the anti-theft backpack has helped with some peace of mind.
When traveling to unfamiliar places, I'm usually a bit more conscious about flashing my phone or camera around. You can usually gauge a sense of a place fairly quickly. But in places like train stations or bus terminals, it's good to be cautious about your surroundings. This is one item that I make sure to pack when traveling anywhere.
Plug Adaptor
One of the top things on my Italy essentials list is a Plug Adaptor. In this day and age when we rely on having everything charged and connected at all times, not being able to charge your phone or camera is an absolute nightmare. You can of course pick them up in Italy, but I love these plugs as they include USB ports!
Comfortable Walking Shoes
If you've been eyeing up the 4-inch stiletto heels that have been sitting beside your suitcase, ready to be packed. Ditch them. Take them out of your suitcase right now.
Italy is majestic in so many ways. Ancient architecture. Hilltop towns. Colorful villages. And cobblestone streets. Lots and lots of cobblestone streets. If you've ever wanted to twist your ankle in heels, you've picked the right spot.
I know I sound like I'm 90 years old with the advice on sunscreen and hats, and now shoes! But your feet will thank you. Your boyfriend/best friend/girlfriend/travel companion will thank you.
Ditch the heels. Bring your cute white sneakers. A pair of flip-flops. Crocs? Ok, maybe not the Crocs (Trust me, I love my Crocs, but I can't unleash them on the Italians.) Loafers? Just not the heels.
The Good To Haves
Whilst not an absolute necessity, these are some additional items of things to pack for Italy that are handy to have.
A Waterproof Phone Case
I love to swim. Like, I'm obsessed with crystal clear water and swimming under the sun and just soaking up all the vacation feels. However, there is nothing worse than worrying about the belongings that you've left behind on your sun lounger or on the sand whilst you've gone in the water to cool down.
A waterproof phone case solves your problem for you. You can rest assured that as you swim with your phone that it's not leaking water and getting damaged. And you can also put credit cards and cash into the waterproof case as well.
It's perfect for putting your mind at ease and not worrying about items going missing whilst you're having the time of your life swimming in the Mediterranean Sea!
Packing Cubes
I invested in packing cubes when I moved from living in Laos to Belgium. I had accumulated 2 years' worth of living in one of Asia's most beautiful countries and needed to move my belongings.
Packing Cubes were a complete game changer and I've used them ever since. The organization that they offer travelers is amazing! Seriously, once you start using packing cubes, your traveling will never be the same.
You can organize them however you like. I'll have one cube dedicated to everyday clothes, and another for swimsuits, underwear, shoes, and evening wear. I don't need to rustle through my luggage, throwing clothes and underwear everywhere as soon as I get to my accommodation. It helps keep me organized and managed. It also means packing up things when it's time to leave, a lot more efficient and quick.
Collapsable Water Bottle
Did you know that in every town in Italy, you will find a water fountain? The water is perfectly safe to drink (don't worry it's been sanitized). This means there is no need to purchase single-use plastic bottles! HURRAH!
And this collapsable water bottle is ingenious! No longer do you have to lug around a large clanky water bottle that takes up lots of space in your bag. Instead, you can fold it up and pop it into your purse or backpack. This is my newly discovered game changer and I am obsessed.
What to Wear in Italy
Leave your gym clothes behind. Athleisure wear has very little place in everyday Italian life. Italy is an incredibly chic destination, whether you're in Milan (the fashion capital of Italy) or on the Amalfi Coast, you'll be impressed by how Italians dress.
The easiest way to not look like a tourist is to leave basketball jerseys at home. Nothing screams more than an American tourist wearing a baseball cap, coupled with Nike New Balance sneakers and dad jeans. You know the high wasted jeans I'm talking about.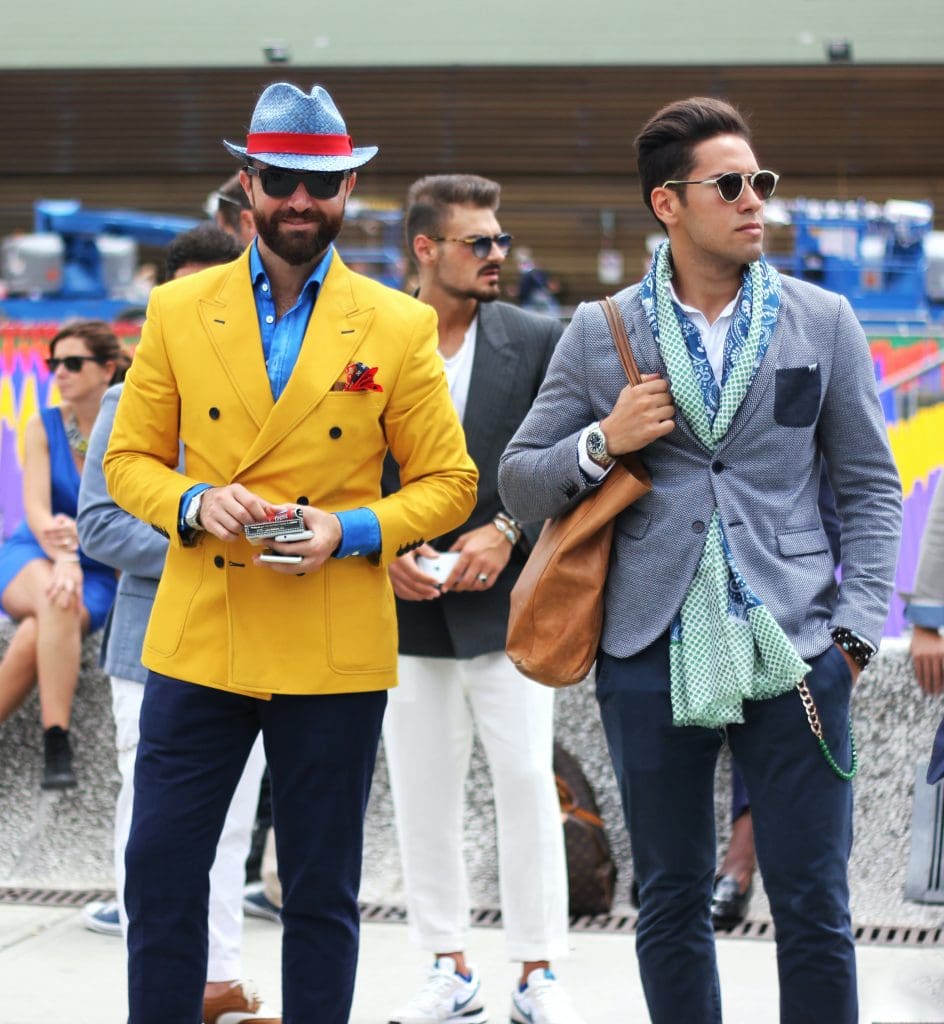 I'm not a huge fashionista myself, so I think it might be a bit rich for me to start doling out fashion tips. My advice is to bring at least two outfits for the evening that you would be proud to attend an impromptu wedding in.
Men can never go wrong with a pair of chinos and a long-sleeved shirt. It's a timeless look and very effortless. Ladies, a beautiful dress can take you a long way. And perhaps a small pair of heels (remember you ditched the stilettos a couple of paragraphs ago).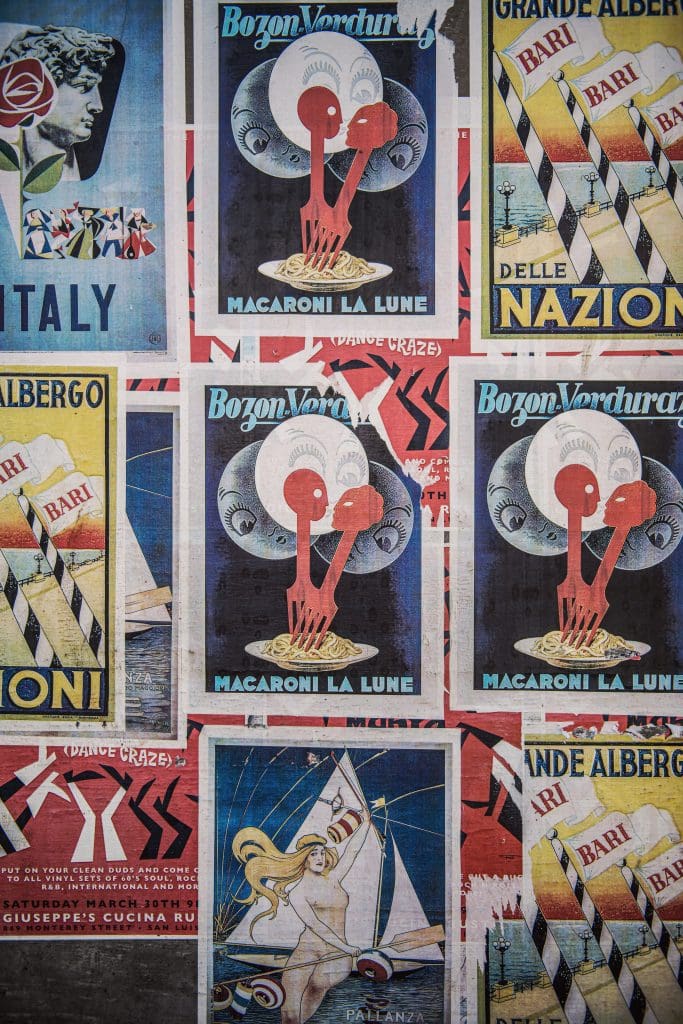 With so many churches in Italy, you may want to visit one or two. Keep in mind that knees must be covered, as well as shoulders. Women should keep a light scarf in their handbags if their shoulders are exposed. Who would have thought that shoulders could be so sexy, right?
Conclusion
If somehow your luggage gets lost. Or you forget to pack your underwear. Or charger. Don't worry! You'll find endless opportunities to go shopping in Italy to replace missing items. The situation is never so dire that it can't be fixed with a shopping spree.
Whether you are visiting Tuscany in the fall, or spending the summer touring the Amalfi coast, make sure you know what to pack for Italy.
Save some room in your suitcase for some of the essential Italian souvenirs of limoncello, olive oils, wines, and cured meats. Have I missed an essential item from the 'what to pack for Italy' list that needs to be included ASAP? Leave a comment below and I'll add it.