Sorrento vs Positano: A Comparison Guide (2023)
Choosing between Sorrento and Positano for your next Italian vacation? I've been there. Both towns offer exquisite views, mouth-watering cuisine, and a rich taste of Italy's culture. Over the course of this post, I'll outline the differences between Sorrento vs Positano and which might suit your perfect Italy vacation needs better.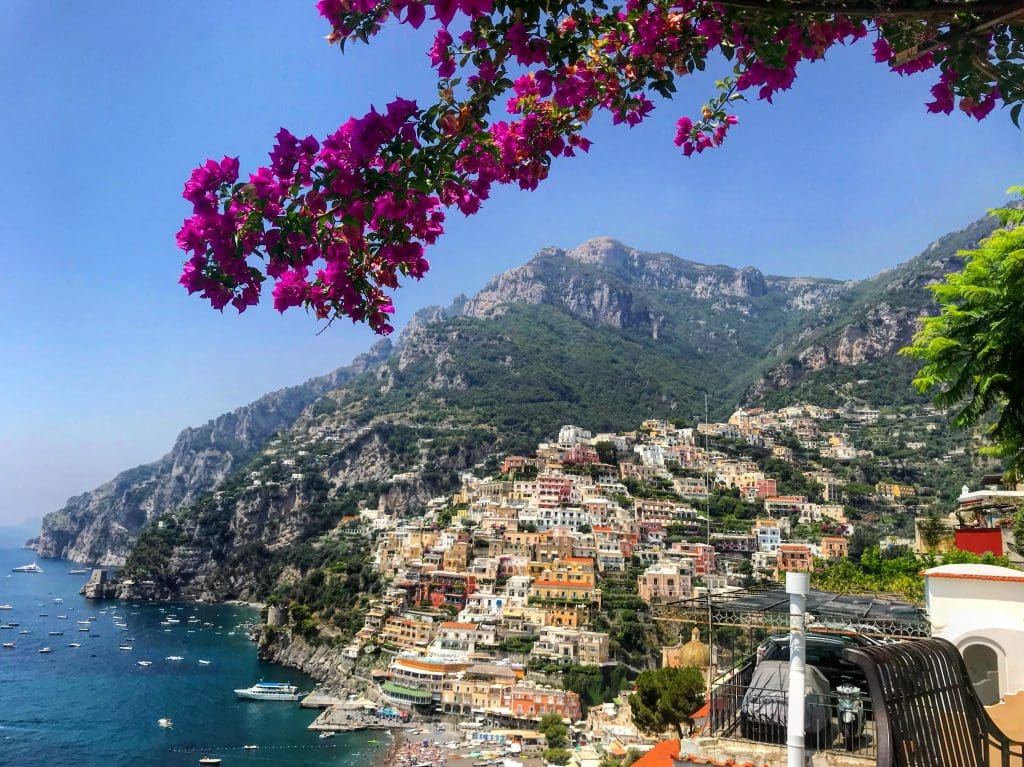 Sorrento, perched atop cliffs that separate the town from its busy marinas, is famous for its sweeping water views and Piazza Tasso's café-lined square. It's the kind of place where you can lose yourself in winding alleys filled with shops selling ceramics, lacework, and of course Limoncello.
On the other hand, Positano — with its pebble beachfront and steep narrow streets lined with boutiques and cafes — offers a more bougie vibe. It's also renowned as an upscale town known for its iconic pastel-colored hotels and houses that cling to the cliffside.
Comparing Sorrento and Positano: An Overview
When it comes to Italy's Amalfi Coast, two towns often steal the spotlight – Sorrento and Positano. Both are undeniably charming, each with its own unique allure. Now let's delve a bit deeper into what sets these picturesque spots apart.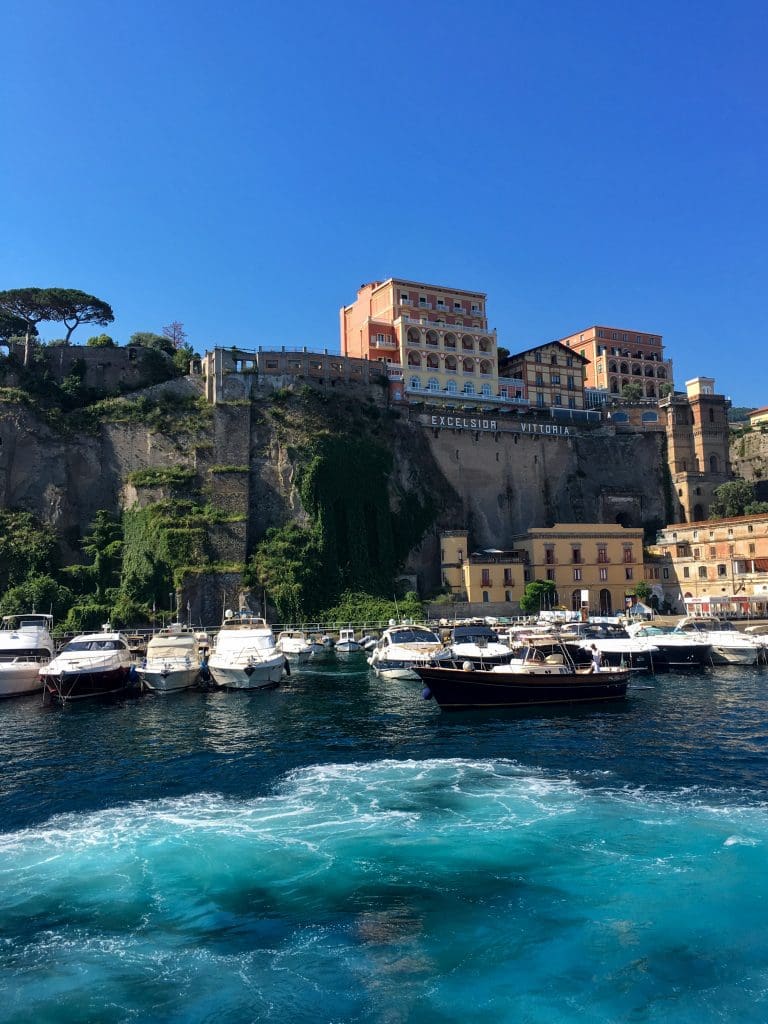 Sorrento is typically the first stop for travelers heading down the coast from Naples or Pompeii. It's a bustling town that exudes an inviting cosmopolitan vibe. Known for its stunning sea cliffs and vibrant Piazza Tasso, there's no denying that Sorrento has plenty to offer. The limoncello here is second to none; be sure not to miss indulging in this local lemon liqueur or taking a limoncello tour!
Seemingly one of the most popular places in Italy (at least on TikTok) – Positano, it's a place where vibrant houses tumble down towards clear blue waters creating one of Italy's most iconic landscapes. Famous for its upscale hotels, you'll find boutique shopping galore here along with world-class dining options. Whilst the beaches aren't postcard-perfect; their magnetic pull is hard to resist.
Both towns share a common ground with their heart-stopping views of the Tyrrhenian Sea and classic Italian charm but they also have distinct differences that could sway your decision on which one suits you best.
[icon name="arrow-right-long" prefix="fas"] Sorrento tends to be more budget-friendly compared to its coastal counterpart.
[icon name="arrow-right-long" prefix="fas"] In contrast, Positano boasts a bit more exclusive with higher-end accommodations and restaurants.
Your choice between Sorrento vs Positano will largely depend on your personal preferences and travel style. Do you want to splash the cash in Positano or have a solid base with affordable accommodation in Sorrento?
The Unique Charm of Sorrento
Sorrento is nestled on Italy's southwestern coast, this vibrant town exudes an allure hard to replicate.
Overlooking the Bay of Naples, Sorrento serves up sweeping views that are truly a feast for the eyes. From verdant hills cascading into azure waters to the majestic Mount Vesuvius looming in the horizon.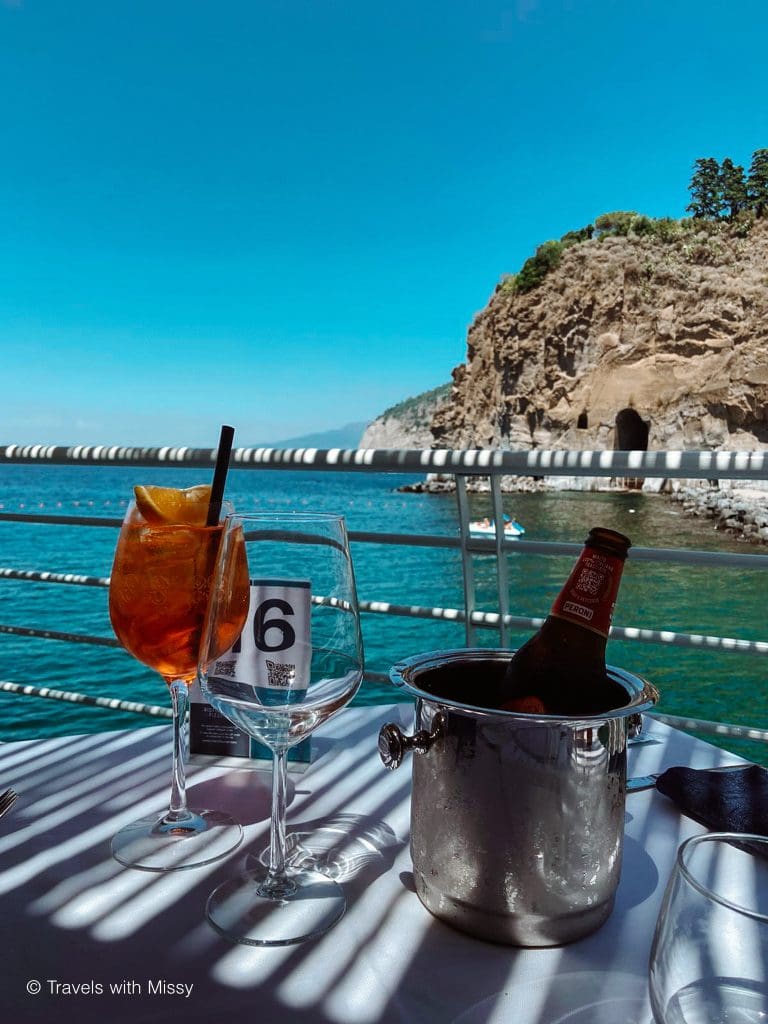 Sorrento is steeped in rich history dating back to Roman times. With every step, there's something captivating to discover – be it ancient ruins or quaint old churches like Basilica di Sant'Antonino and Duomo dei San Filippo e Giacomo. Add to this picture-perfect alleyways lined with pastel-colored houses and myriad shops selling everything from limoncello to handcrafted souvenirs.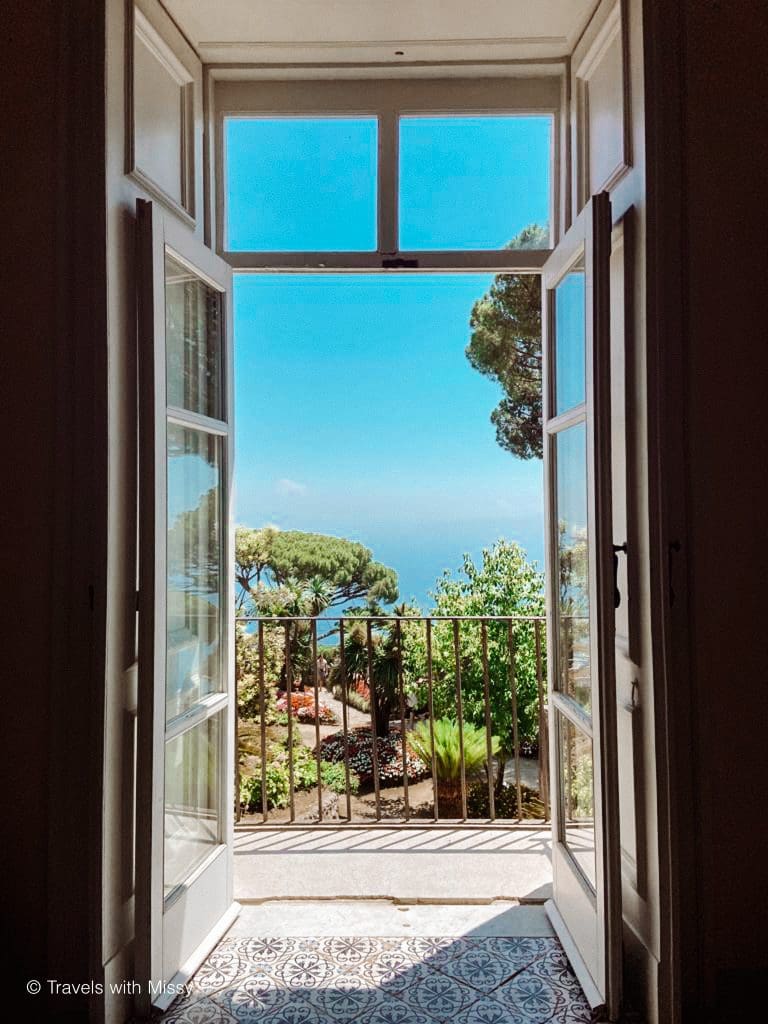 In Sorrento, you'll found some great restaurants serving some traditional dishes from creamy risottos and wood-fired pizzas to fresh seafood dishes and decadent gelatos. If you've ever wanted to try out an Italian cooking class, then you've got to try one in Sorrento.
Sorrento also happens to be the gateway to the Amalfi Coast, making it easy to hop on a ferry to nearby Capri or Positano. You can travel by bus to the towns of Amalfi and Ravello and is a great base for exploring the entire coastline.
Positano's Enchanting Appeal
There's no denying that your first glimpse of Positano is absolutely breathtaking. Positano is a quaint little village, nestled on the Amalfi Coast of Italy, which has a magical allure that's hard to resist. There's a reason why people are drawn to this area for hundreds of years, it's really quite something else.
It starts with the scenery. The town is built into steep cliffs, offering splendid sea views at every turn. Pastel-colored houses cling precariously to the hillsides, cascading down towards the sparkling blue waters of the Mediterranean Sea. Strolling through its winding paths takes you past vibrant bougainvillea blooms and lemon trees – it's like walking in a postcard!
Another part of Positano's appeal lies in its rich history and culture. Positano was once a humble fishing village, but its picturesque setting caught the eye of artists and writers who transformed it into an artistic haven during the 1950s. Today, the galleries still exist, but the quaint picturesque town has taken on a new life.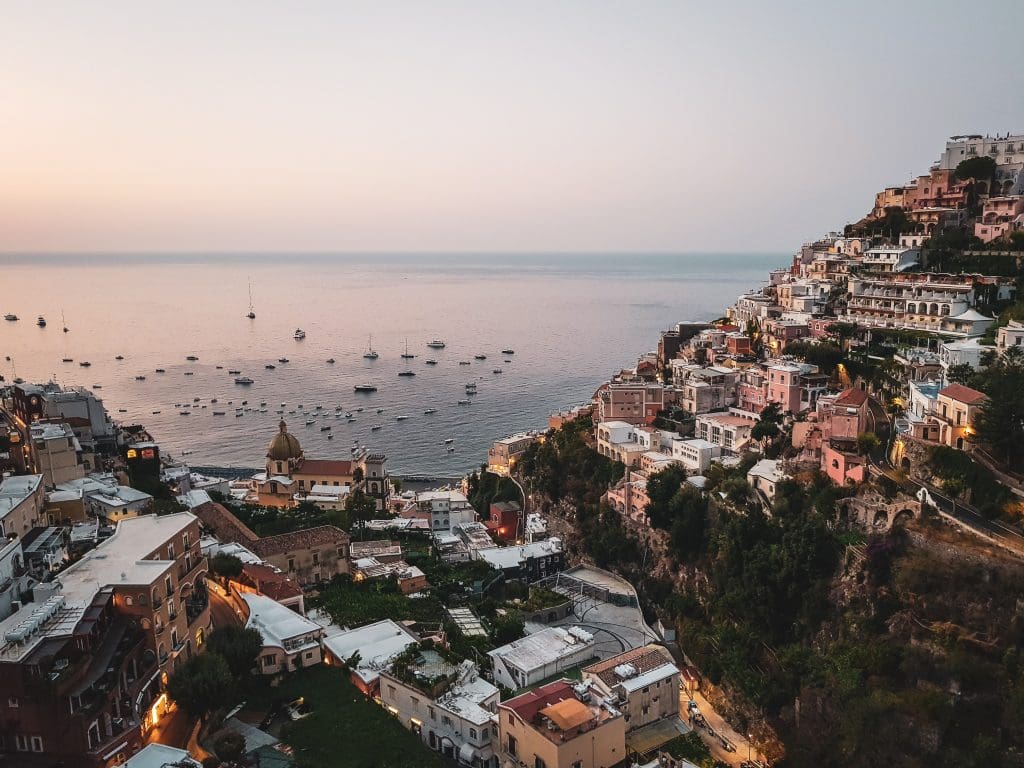 Beautiful luxury hotels can be found in every corner of Positano, and offer an experience quite unlike anywhere else on the Amalfi Coast. Le Sirenuse is just one example of those bucket-list hotels that most avid travelers have on their to-stay list.
One of the big draws to Positano is its wide expansive pebble beach, Spiaggia di Positano. I've written extensively about the beach clubs that are worth visiting in Positano during the summer months here.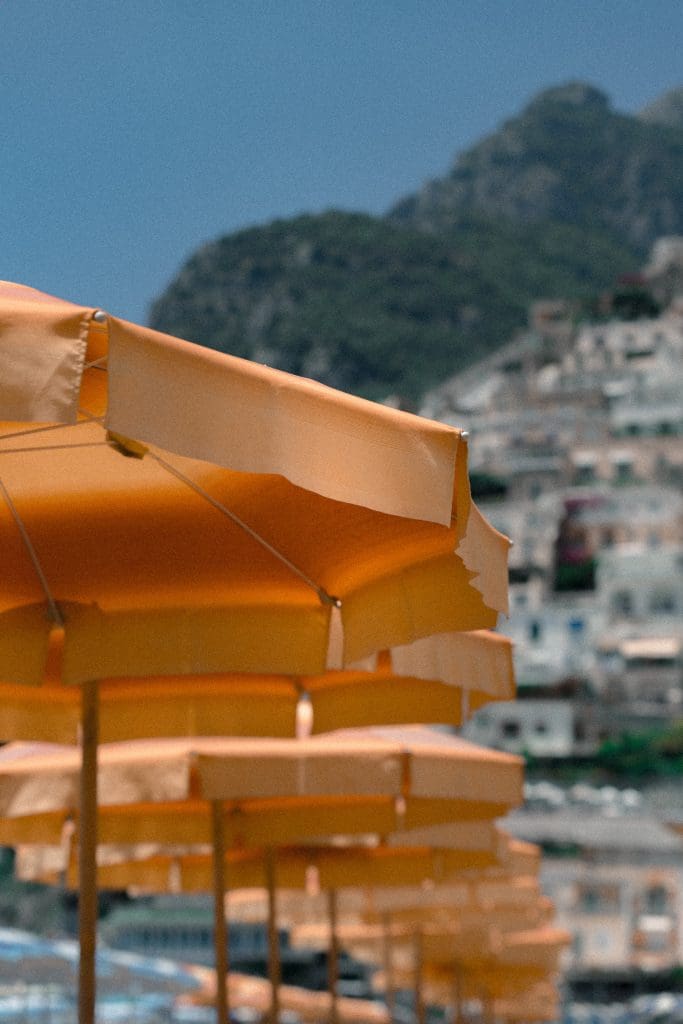 Sorrento vs Positano: Which One for Your Vacation?
Choosing between Sorrento and Positano is like picking a favorite child. Both boast stunning views of Italy's iconic Amalfi Coast, each offering its own unique charm. Let's dive in to see which could be the perfect fit for your vacation.
Sorrento
Sorrento, perched high above the sea with panoramic views over the Bay of Naples, offers a wide variety of accommodations, from budget to luxury, so there's something for every visitor to choose from.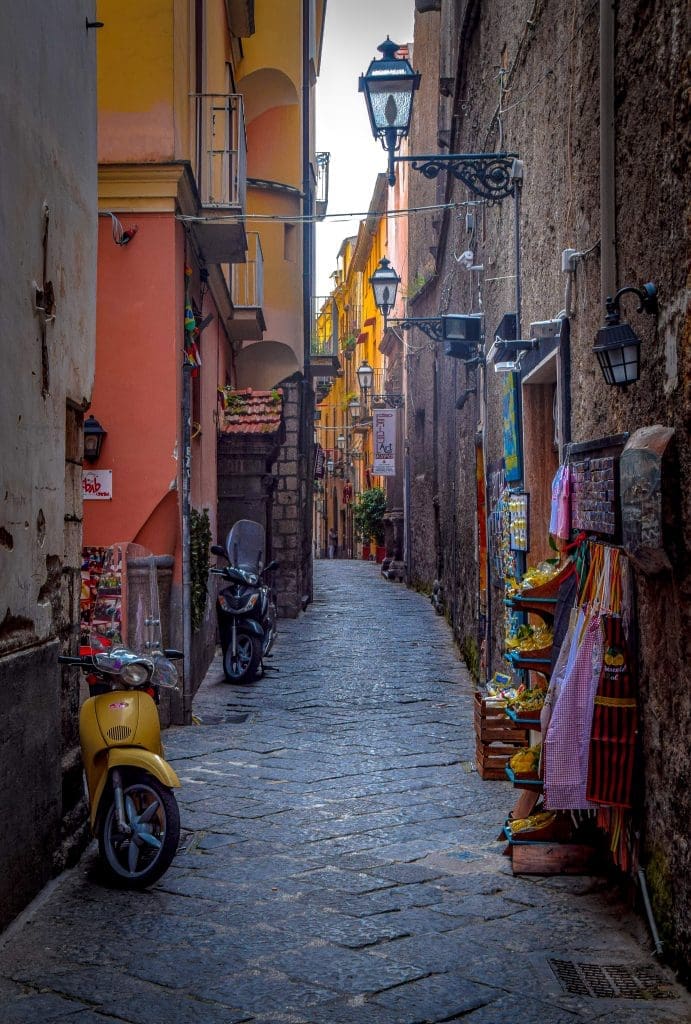 Sorrento does not have a beach, but it does have a number of jetties that have been transformed into incredible beach clubs that heave with people in the summer months. Sorrento is a great base for visiting a number of places, such as Capri and the Amalfi Coast.
If you've planned on visiting Pompeii, Sorrento is a short distance away from the rich ancient Roman ruins and should not be skipped. There are a large number of restaurants and bars, and if you're looking for decent nightlife then Sorrento beats Positano easily.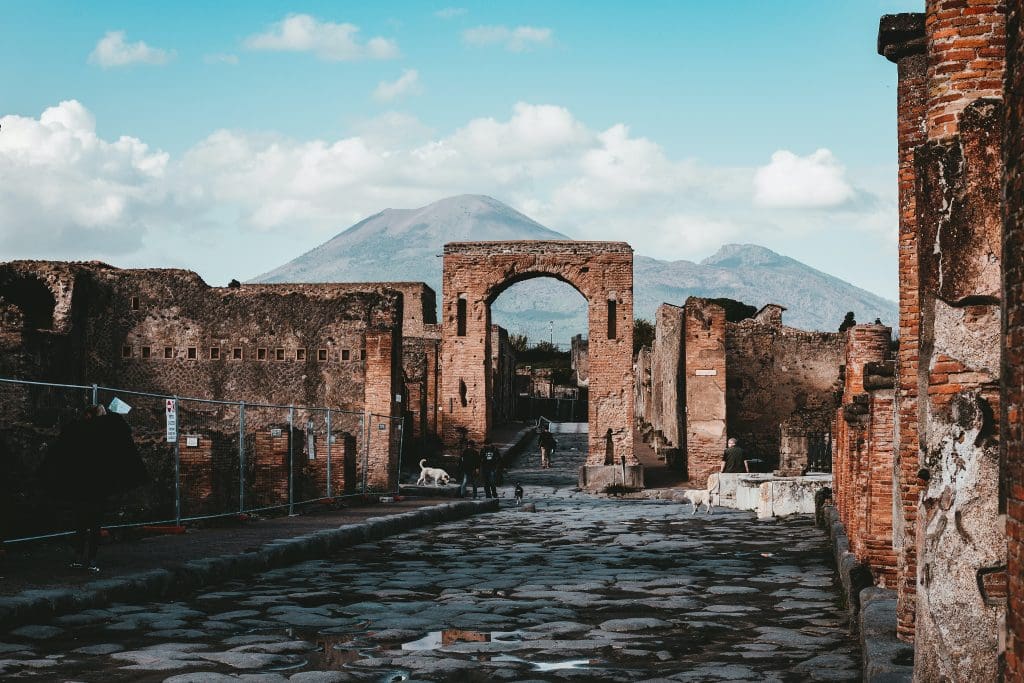 Positano
On the other hand, there's something almost magical about Positano. Known as the 'vertical town', it clings precariously to steep cliffs providing breathtaking vistas at every turn. There is just something quite magical about Positano, and its hard not to fall for its charm. However, it is reaching that precarious stage of over-tourism that is making visiting it almost impossible to enjoy.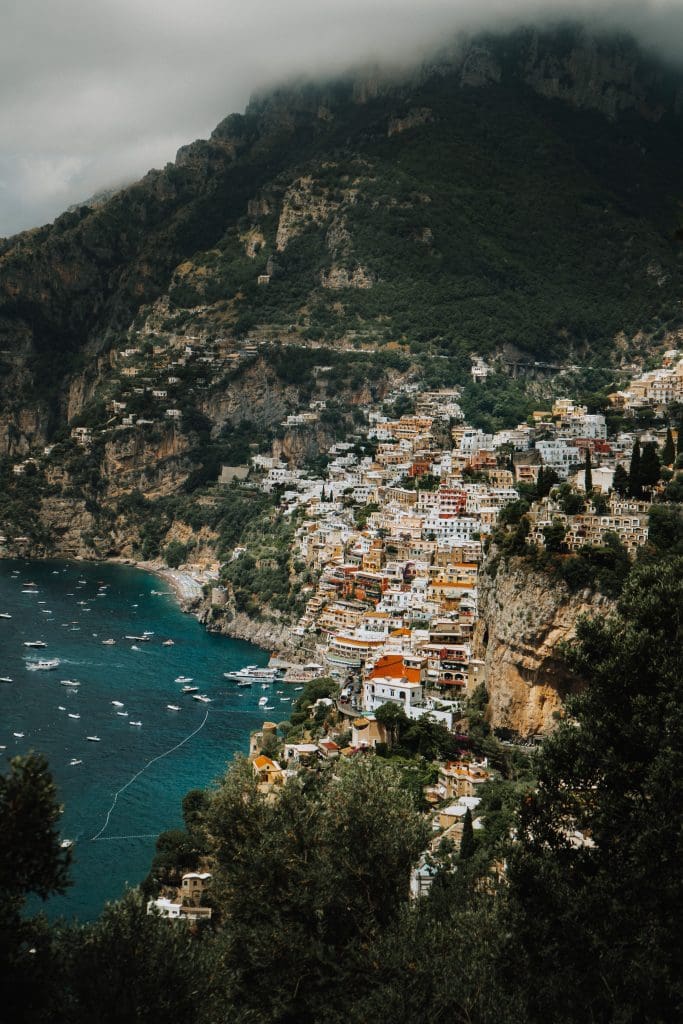 If you're debating about Sorrento vs Positano in the height of the summer months (July & August), I would steer as far away as possible from Positano. You'll find your vacation is a seemingly endless line of tourists lining up for access to restaurants, bars, beaches, ferries, and buses.
Let's talk accessibility. Sorrento might win out if you're planning day trips to surrounding areas such as Pompeii or Capri – thanks mainly due to its well-connected transport links. If you do struggle with mobility, you'll find this part of Italy difficult to navigate, especially Positano which is a town made up of endless stairs.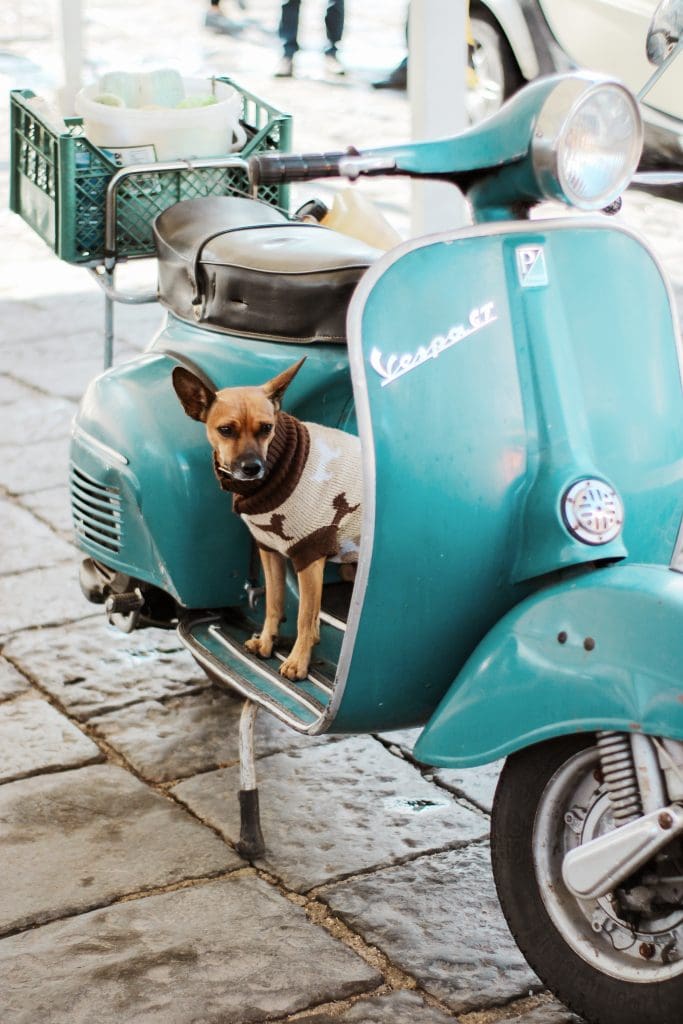 Final Thoughts on Sorrento vs Positano
When it comes down to choosing between Sorrento vs Positano, you really can't go wrong. Both are stunningly beautiful and charming in their own way. They're like two sides of the same Italian coin.
Sorrento's laid-back vibe is perfect for those who prefer a more relaxed pace. You can easily spend your days strolling through the quaint streets, savoring delicious gelato or soaking up the sun at one of its many beach clubs. It's also an excellent base for exploring other parts of the Amalfi Coast.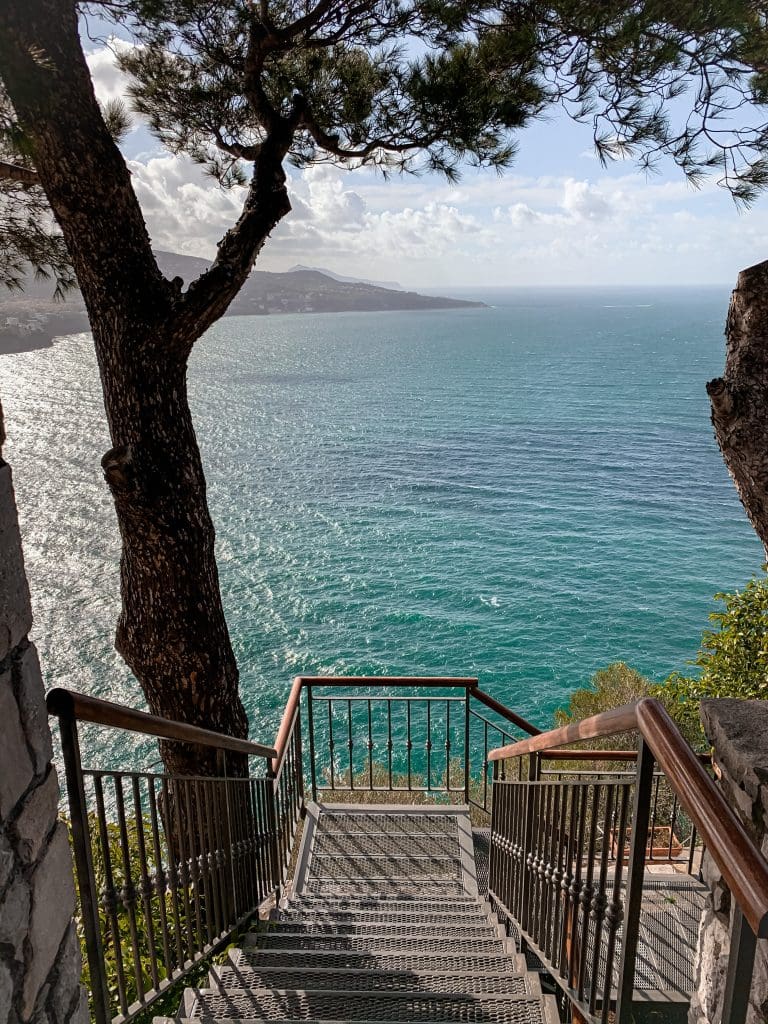 On the other hand, Positano offers a slightly more glamorous experience with its chic boutiques, upscale restaurants, luxury hotels and picturesque setting. If you're after that famous Instagram shot or want to rub shoulders with celebrities, this might be the place for you.
In terms of accommodation, I've found that Sorrento tends to offer better value for money while Positano is known for its luxury hotels clinging to cliffs overlooking the sea.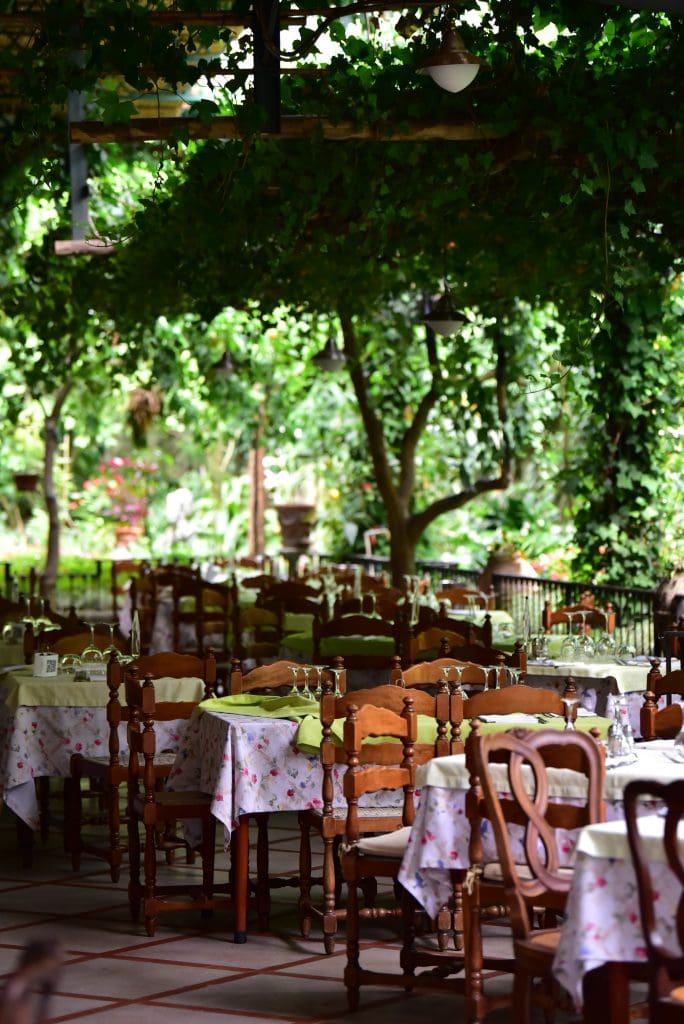 Ultimately though, whether you choose Sorrento or Positano will depend on what type of vacation experience you desire:
For a wide range of affordable accommodation and transport links: Opt for Sorrento.
For glamour and luxury hotels: Try out Positano.
So there you have it – my take on the Sorrento vs Positano debate. Travel is always about personal preference so don't let anyone else's opinion sway yours too much. Happy planning!
Some of these may be affiliate links, which means when you buy something I may receive a small commission. There is no additional charge to you, and it really helps to support me – so thank you!