13 Unmissable Cafes for Brunch in Antwerpen in 2023 (+Map!)
Antwerp is a city that has it all. It's got the best of Old World Europe but is also influenced by the New World. This mix creates an atmosphere for creativity and growth in its people and businesses alike. The streets are lined with cafes, restaurants, boutiques, museums and more – you name it they've got it!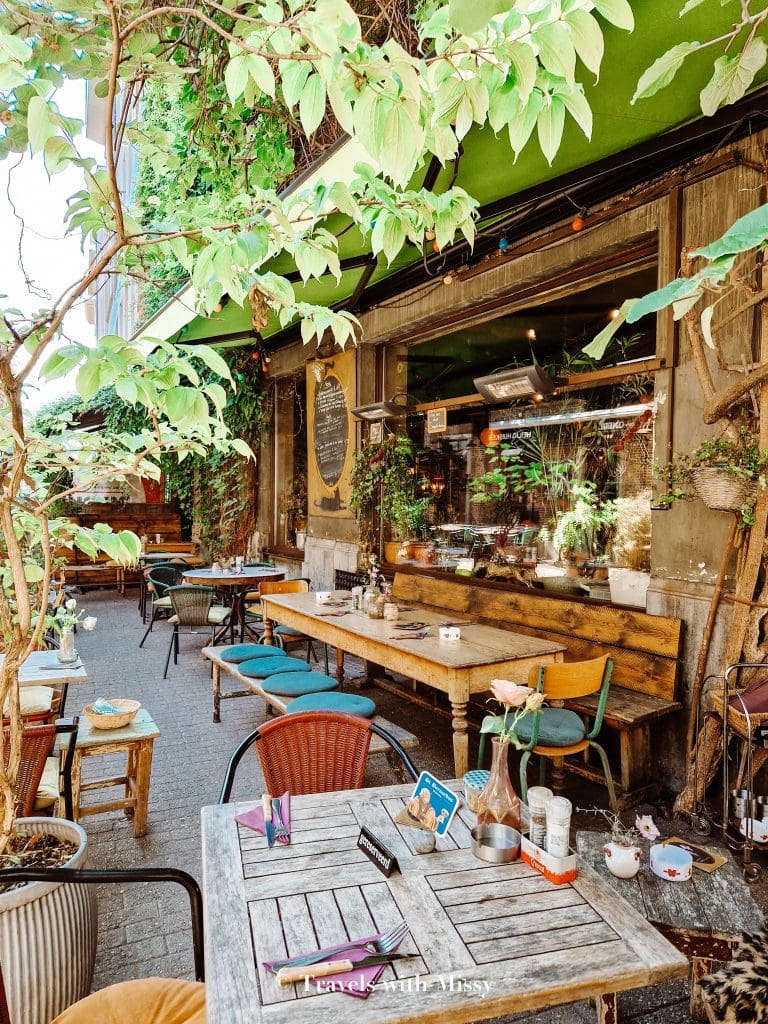 Brunch is one of my favourite ways of eating out on the weekends. I've never been much of a breakfast person and usually by the time I get hungry for lunch, I've skipped breakfast altogether. Brunch combines those two elements, those who want the breakfast or lunch option, or both!
For those who want to explore this bustling city on their own terms without breaking the bank, here are 13 great places to try out for brunch in Antwerpen.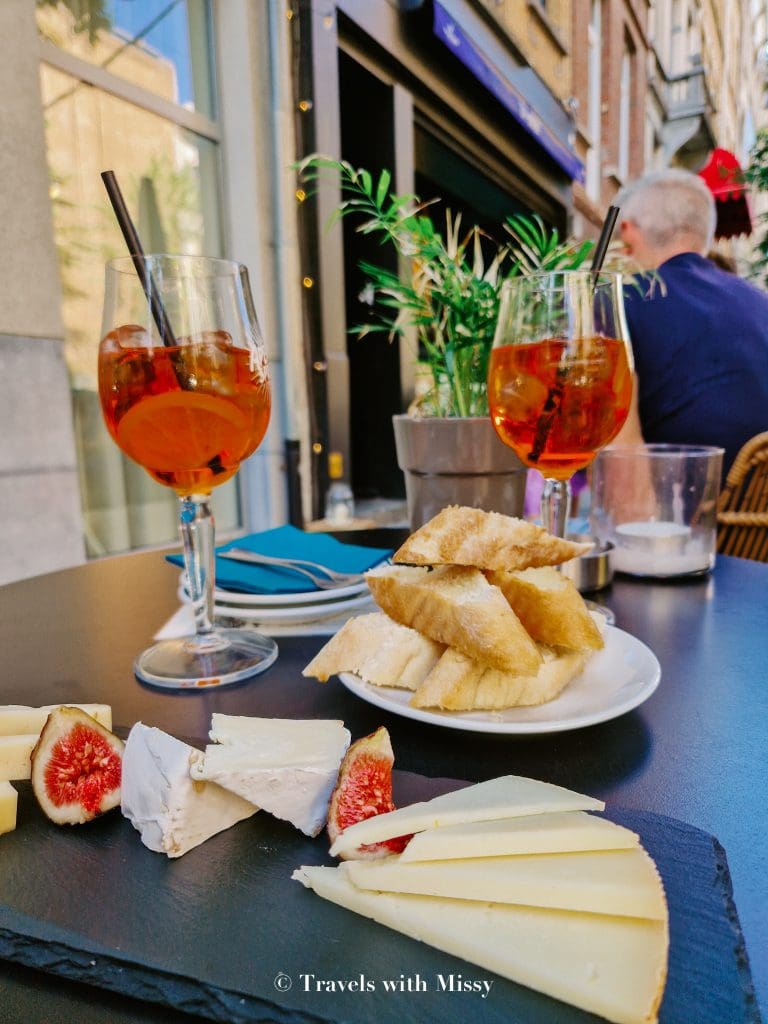 Best Brunch in Antwerpen
1. Tinsel | Sint-Paulusplaats 30, 2000 Antwerpen
Tinsel had completely escaped me for the longest of time. It was only by chance that I went for a walk in its former location on a sunny day and encountered it. And what a find. I think about Tinsel on a weekly basis.
This delightful cafe offers vegan snacks and options, but it is their pancakes that are truly mouth-watering and delicious. It recently moved location to its fabulous new Sint-Paulusplaats location and has doubled in size.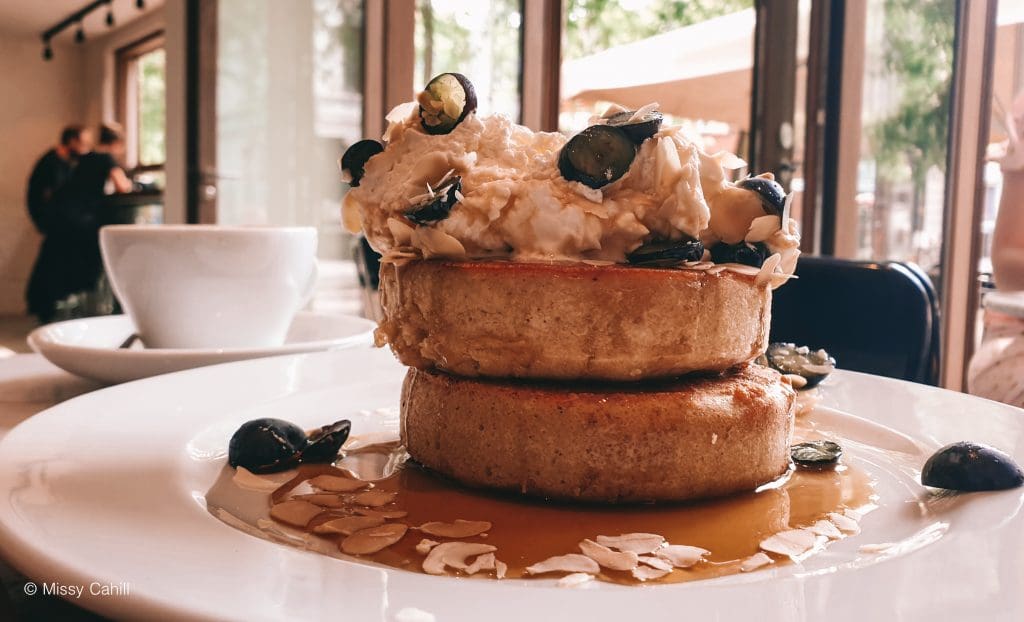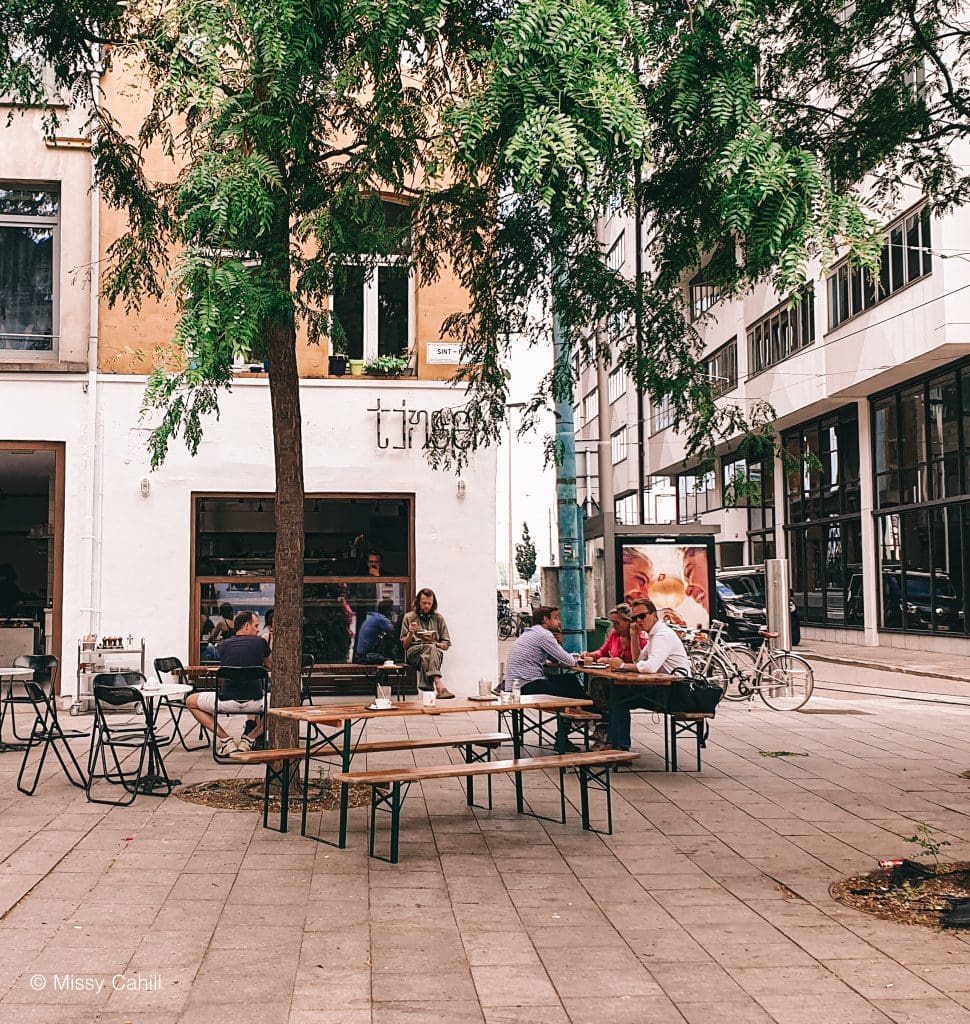 The pancakes are served with slices of banana and blueberries and the biggest dollop of thick cream. And mandatory maple syrup of course.
Before you leave make sure you check out their baked treats section – there are plenty of vegan goodies to choose from. With seating outside of the cafe and under umbrellas, you can enjoy your brunch outside.
Closed: Tuesdays
Website: Tinsel
2. Album | Vlaamsekaai 6, 2000 Antwerpen
Album describes itself as 'Coffee, Breakfast Dishes, Sourdough Bread, Elegant Lunch, Natural Wine, Charcuterie & Cheese'. If that doesn't tell you everything you need to know when visiting this stylish and sophisticated brunch spot, I don't know.
Closed on Tuesdays and Wednesdays, Album is the perfect spot for friends to meet during weekends for catch-ups and brunch Antwerpen style. With a wide-open space that feels industrial, the food in Album is not ordinary brunch fare.
Album ranges from burrata dishes accompanied with chimichurri to BBQ'd duck and passion fruit with an ever-changing menu. And all extraordinarily affordable for high-quality dishes.
Website: Album
3. Mampoko | Amerikalei 8, 2000 Antwerpen
Mampoko is always super busy on the weekends. In fact, getting a table can prove tricky. And there is good reason, the brunch offered here is excellent value and in such a pretty building.
Open every day of the week, this corner restaurant is fantastic value for money. A continental breakfast served with a soft-boiled egg, slices of young cheese, ham, chorizo, croissant, bread all for the fantastic price of €10. You'll be stuffed afterwards.
This is the perfect place for a sunny Sunday brunch and a good book.
Website: Mampoko
4. Charlie's Antwerpen | Volkstraat 66, 2000 Antwerpen
Charlie's Antwerp is a perennial favourite of the Zuid-ites. Located on Volkstraat, Charlie's makes you feel at home when visiting either for just a coffee or sitting down for a quick lunch. Not only is the homely feel visible in this absolutely stunning building but also in the welcome you get when walking in.
Charlies is perfect for families wanting to gather at the long benches and are made to feel welcome. Food options include french toast, panini's, smashed avo on toast. What's not to love!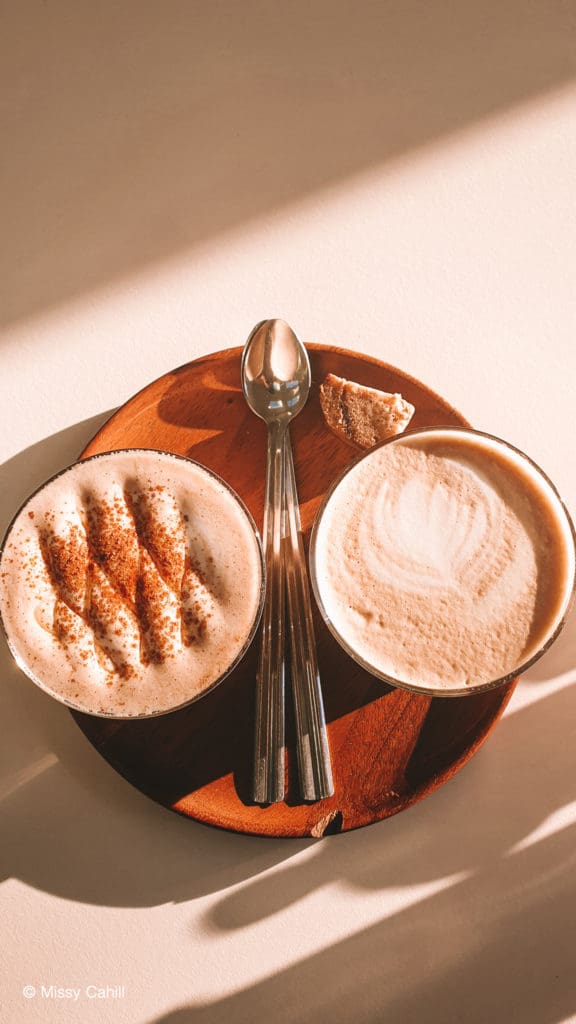 5. Moss | Volkstraat 11, 2000 Antwerpen
Moss is a sweet tooths new best friend. And does some of the meanest sandwiches in Antwerp. One of the things I love about Moss the most is its dedication to a thick slice of bread. Trust me, it is hard to find sandwiches in which you need to dislocate your jaw to eat.
To me, that is the sign of a super sandwich and nothing to be sniffed at. If you have room after filling yourself with a Pastrami sandwich, you simply have to grab a slice of cake. Their cakes are just *chef kisses*. Vegans can also rejoice as there are plenty of options available.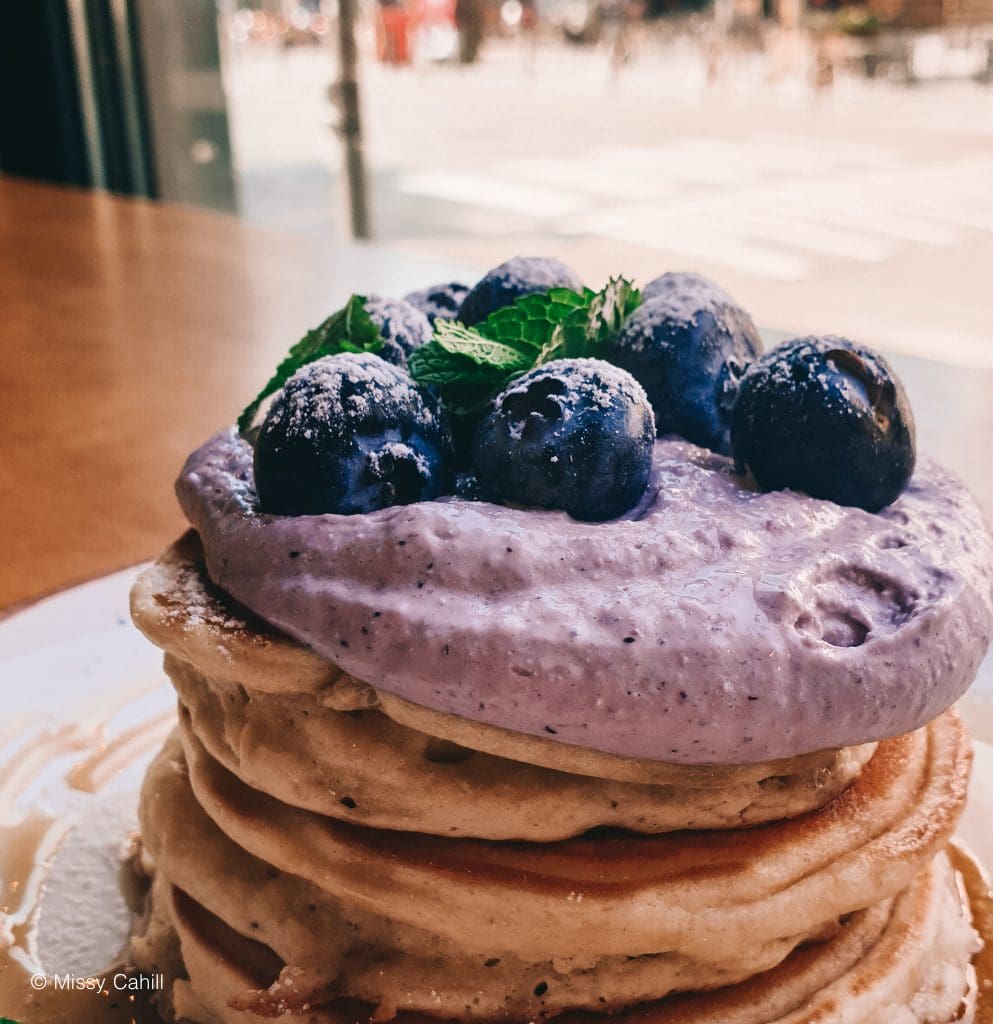 6. Dansing Chocola | Kloosterstraat 159, 2000 Antwerpen
Dansing Chocola was one of those discoveries that I happened upon by chance. Like most of the places on the list, I stumbled across them on my walks around the city and promptly added it to my Google Maps for my next visit.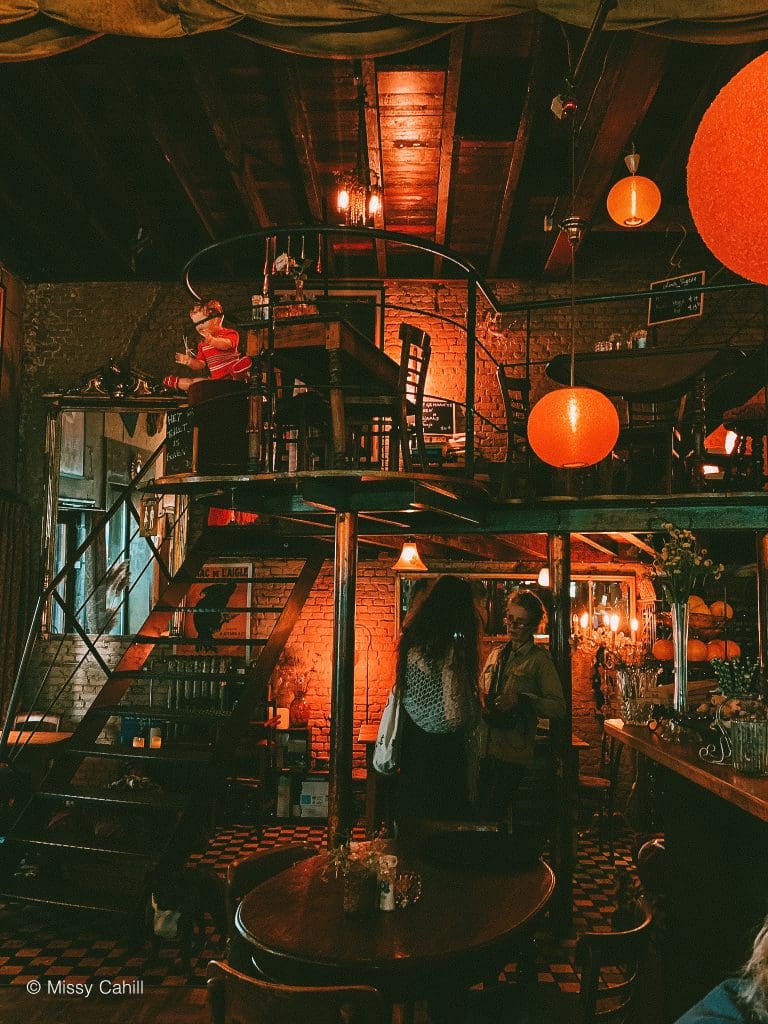 Covered and draped in ivy, Dansing Chocola is my favourite place to bring visitors for brunch Antwerpen style. The staff are so lovely and really try to accommodate people like myself who forget to make reservations.
A reservation is not always necessary but you will find it harder on weekends, especially if the weather is not so great, to get a table. Their baked camembert with honey and walnuts and the chunkiest bread is honestly to-die-for. With its homely quirky style, this is a fantastic place for brunch in every single season.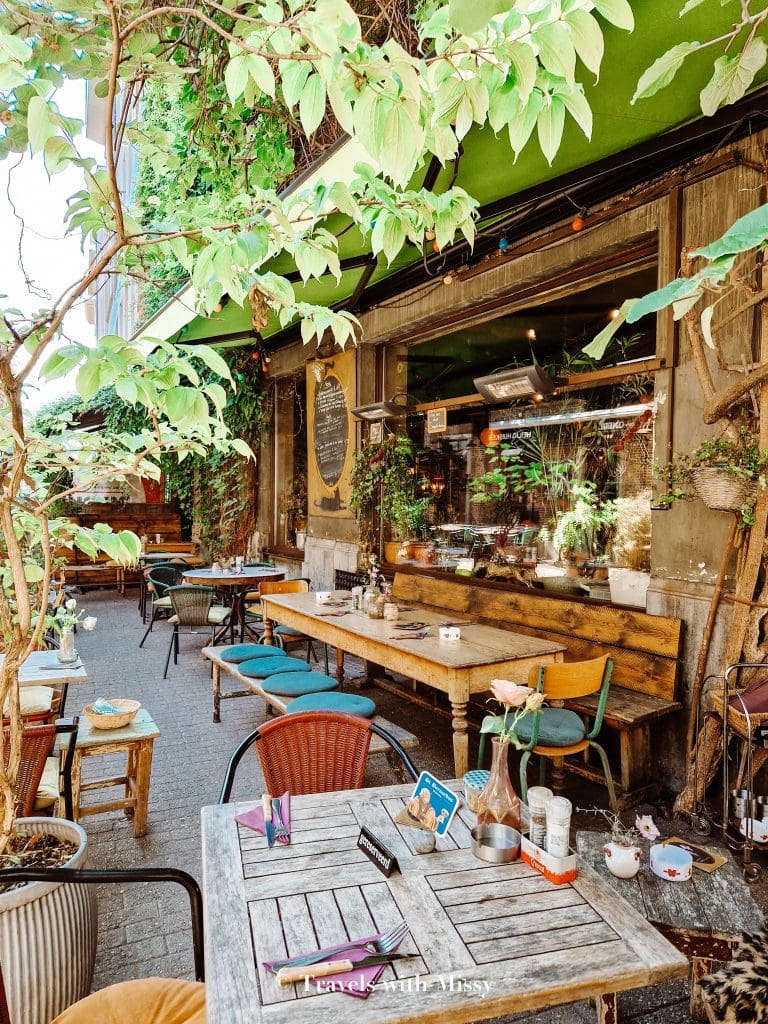 7. Murni Zuid | Leopold de Waelplaats 10, 2000 Antwerpen
Murni has a number of locations around the city of Antwerp. In their location in Murni Zuid you have your choice of two outdoor terraces and a great indoor dining area. There are plenty of fantastic options for vegans and vegetarians, Murni makes a great choice for those with special dietary requirements.
With its new large indoor dining area, this makes the perfect Zondag brunch Antwerpen as the locals say. Aka the perfect Sunday Brunch in Antwerp.
New Murni location in Graanmarkt!
Website: Murni
8. Nordica 31 | Belegstraat 31, 2018 Antwerpen
Serving Scandinavian inspired staples such as smoked herring on traditional smørrebrød, smoked salmon and crab cakes. Vegans can also rejoice at Scandi food options of them too with beet burgers and even vegan smørrebrød options too.
Nordica 31 opened in early 2020 and there is always a small crowd waiting to grab a seat. 
Their buns are also outrageous and a great way to finish your Scandinavian lunch, with flavours including Cinnamon, Blueberry and Cardamon. Seriously, these buns are out of this world good. Make sure when entering Nordica 31 to have a look into the kitchen through the glass floor.
For those looking for something a bit different, Nordica 31 is one of the best brunch options in Antwerp.
9. Shuk | Minderbroedersrui 64, 2000 Antwerpen
Bringing flavours from Tel Aviv and Jerusalem, dining in Shuk you can expect to find traditional hummus dishes, alongside Wild Mushroom Hummus and Pita filled with falafels and cauliflower shawarma.
But as Shuk's states they are more than just hummus, with some of the best Borekas we've ever tasted. 
It's very hard not to order the entire menu, as everything is incredible. If you love the flavours of the Middle East and want to experience incredibly crafted flavours and dishes, then Shuk is the perfect place for grabbing some traditional street food.
Open: Tuesday – Saturday 11 am – 7 pm
Closed Sunday & Monday
Website: Shuk
10. Maison Tartine | Minderbroedersrui 60, 2000 Antwerpen
Right beside Shuk, you'll find the delightful Maison Tartine. Offering traditional sandwiches, open-faced and also grilled, a personal favourite is the Tartini Italiano, cheese, pesto, pumpkin seeds, parmesan and mozzarella toasted under the grill, with a dirty chai latte on the side. Unbeatable.
We love that all their tartine's are named after cities from around the world and the flavours from that country. And as the seasons change, so does their menu, bringing in seasonal vegetables and flavours from around the globe. Maison Tartine's breakfasts are also enormous, so make sure you bring your appetite!
Open: Tuesday – Sunday 9 am – 5 pm
11. Umami |Luikstraat 6, 2000 Antwerpen
A brunch that involves sushi can only be a good thing, right? Umami has a superb brunch on Sunday's that includes not only more traditional breakfast foods such as granola and baked goods but also platters of fresh sushi!
There is even a children's area with crafts, entertainment and sushi classes. Fun for the entire family! Brunch is 49.99 euros per person from the hours of 11.30 am – 3 pm. 
12. Salt & Mint | Draakstraat 21, 2018 Antwerpen
One of the most popular cafes for brunch in Zurenborg, Salt & Mint has the best Shakshuka in the city. Each breakfast is modelled off a country's cuisine and focuses on Middle Eastern/North African dishes such as shakshuka, Moroccan pancakes and bread and of course olives.
Bookings on the weekends are usually required, especially on Sundays. The atmosphere is ambient and always good fun, it's sometimes hard to remember you're still in Antwerp. Hands down one of the best Middle Eastern brunch in Antwerpen.
Berchem Station is the closest train station and is a short walk through one of the prettiest streets in Antwerp, Cogels-Osylei.
13. Maurice Bar | Korte Nieuwstraat 22, 2000 Antwerpen
Located a short stroll from Antwerps Cathedral, Maurice Bar is a small hidden brunch restaurant in a former church. Its blink and you'll miss it appearance is so hidden that only those who know of its existence savour in its delicious treats and brunch. Let's keep this a secret between you and me, right?
Named after the owner's grandfather, Maurice Bar specialises in all things brunch with menu items such as pancakes, open toasts and scrummy eggs. The small courtyard is an absolute godsend when the Belgian weather picks up and is oh so inviting. You used to be able to access the small cafe via Dille & Kamille, but I believe that is no longer an option.
Check out Maurice Bar in Antwerp for a really special treat and location.
---
With its wealth of cafes and restaurants to choose from, Antwerp is a great place for brunch. Whether you're vegan or gluten-free, there are plenty of restaurants and cafes in the city that will cater to your dietary preferences. Let me know what makes your perfect brunch experience by leaving a comment below.