The 8 Best Cocktail Bars in Naoussa Paros in 2023
Once you discover the quaint little alleyways that make up the gorgeous fishing village of Naoussa, Paros you'll be in search of the best cocktail bars in Naoussa. You also might be in need of a bite to eat?
And should you be so inclined, you can definitely drink your way around the town. You will have a tough time trying to drink in all the delicious cocktail bars. But here are a few of the best cocktail bars in Naoussa.
Best Cocktail Bars in Naoussa
1. Kosmos Cocktail Bar | Naousa 844 01, Greece
With each cocktail being only €10, Kosmos is a bargain compared to most other places in Naoussa. Not only that, but they are truly delicious. The mixologist is happy to create drinks off the menu. We asked him for his favorite drink, and he created some incredible concoction that was unreal.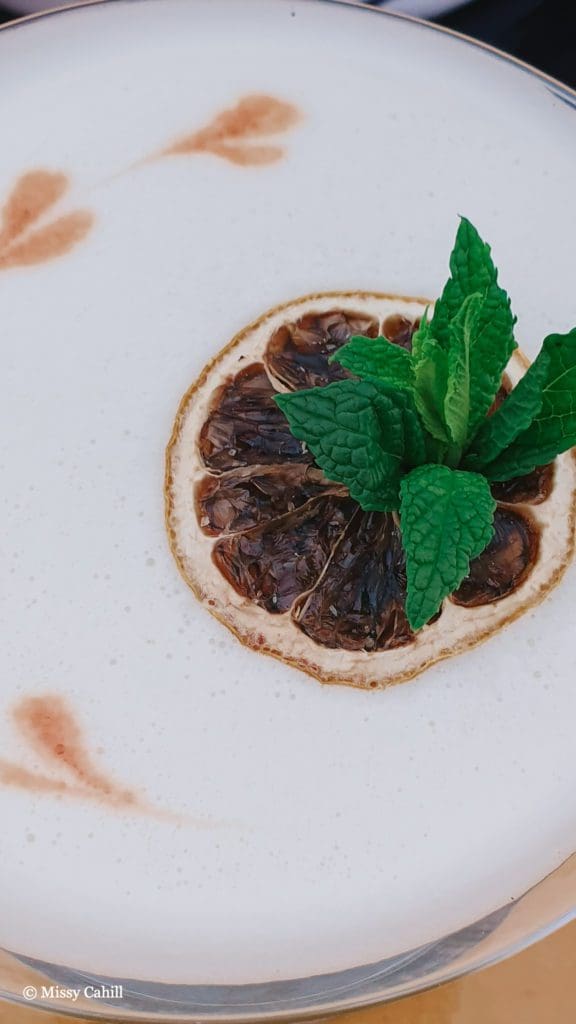 We loved the local vibe of the bar, everyone seemed to know each other or seemed to pop in after work. Not only were the cocktails superb but the staff working there were so lovely.
2. Come Back Bar | Agios Dimitrios Beach, Naousa 844 01, Greece
Just beside Kosmos and on the beach is Come Back Bar. Its setting is on the sand of the little beach where you will find yourself most evenings. I absolutely loved the vibe of this bar and whilst the drinks are a touch more expensive than 10 feet away, the view is more than spectacular.
This is the perfect place for a sundowner, with the sound of waves crashing offshore only feet away. Utter bliss.
3. Fotis All Day Bar | Νάουσα 844 01
We grabbed a quick lunch in Fotis on our first day in Naoussa and had a lot of great healthy options. If you need a break after eating Gyros and need a protein pancake or salad, then this is one of the places to check out. Set almost right next to Come Back Bar, you will need to meander around a few alleyways to find this spot.
Also take note when dining or drinking in Naousa, people tend to get quite dressed up. This was one spot I was glad that I wasn't wearing my grubby tee shirt and shorts. Although we didn't grab a cocktail here, it's a very cool spot and it came highly recommended.
4. Sousouro | Νάουσα 844 01
The only time you will find Sousouro quiet is at around 3 pm when people are between meals. Situated between alleyways, Sousouro makes a great people-watching spot. Grab a small bite to eat or one of their many delicious cocktails and pass the night away in one of Naoussa's most popular cocktail bars.
5. Sommaripa Consolato | Λιμανάκι, Πάρου, Naousa 844 01, Greece
Walking around Naoussa and exploring the white-washed alleyways will give you the best summer holiday vibes. It's like you've suddenly been transported into a romantic or Disney movie, it almost doesn't feel real. When you reach the harbor of Naoussa where green, blue and white tables are laid out everywhere – it's a pinch me 'is this real' moment?
Dining in this area is a must as is drinking and I don't there is anywhere with a better view than Sommaripa Consolato. Sitting high up, perched over a barstool you have the best view of the entire village. You can spend hours watching people in the restaurants below and sipping on delicious cocktails. This was probably the best cocktail bar in Naoussa for a spectacular view.
6. Sante Cocktail Bar | St. Ioannis, Naousa
As you explore the maze of streets that makes up Naoussa, you'll eventually stumble upon the gorgeous Sante Cocktail Bar that sits in the middle of a small triangle of buildings. With seating that has been built around a eucalyptus tree, you'll struggle to find a better and more memorable setting (which is really hard because all of Naoussa is just insanely memorable and picturesque).
The cocktails in Sante Cocktail Bar are absolutely incredible. The mixologists have created a menu with the usual cocktail farings but somehow manage to elevate them. Genius.
7. Linardo | Naoussa Harbor
Fancy a bit of a bop after having a few cocktails, then head to one of the most iconic doorways in Naoussa – Linardo. Famed for its vibrantly pink double doors, you'll have stumbled across its image splashed all over Instagram during the summer months.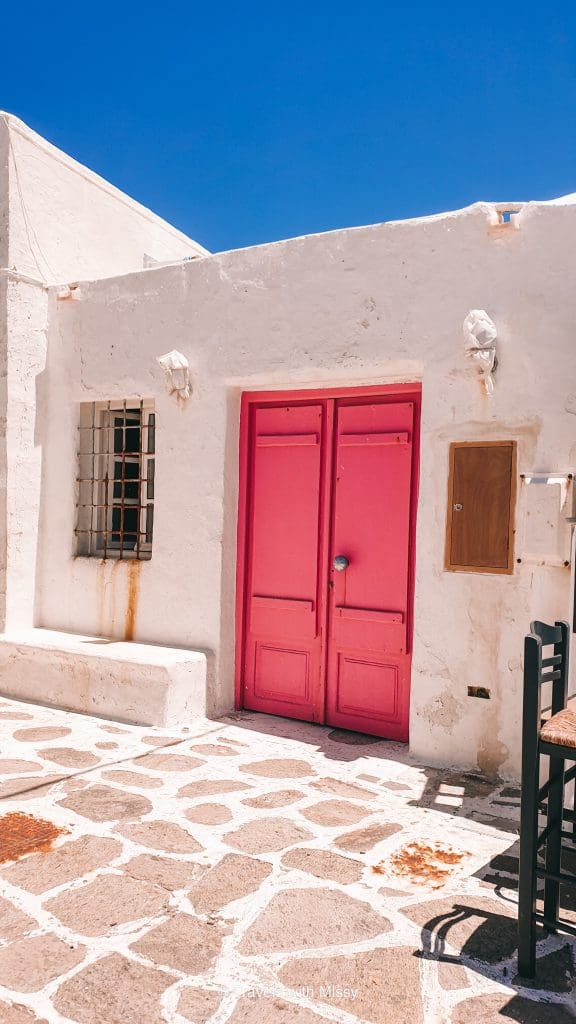 Linardo plays host to numerous DJs throughout the summer months and is one of the most popular nightclubs in Naoussa. Or discotheque if you're feeling jazzy.
8. Koukos Wine Bar
If you're eager to try Greek wine, and I definitely urge you to do so, you've got to go to the delightful Koukos Wine Bar. Set at the entrance to Naoussa harbor, make sure to try and nab a seat outside and enjoy either the sunset views or just enjoy people watching.
With a range of wines from across Greece, you're in good hands when it comes to trying out some of the country's best creations. Include a cheese platter and you'll be in heaven. Bliss.
Which will be your new favorite cocktail bar in Naoussa?
Honestly, the list could go on and on. It's such a magical place to explore and discover. There is bound to be a place for everyone. There is something incredibly special about Naoussa being a part of the town feels magical. You almost want to keep it a secret because it really is a special place.
If you've been to Paros before, what did you think? Where does it rank in your Greek island lists? Have you been to any of the bars above? What are the best cocktail bars in Naoussa? Leave a comment below and let me know.