6 Best Beach Clubs in Cabo San Lucas in 2023
When it comes to beach clubs in Cabo San Lucas, a select few are worth mentioning and visiting. If you are looking for a high density of beach clubs like those found in Ibiza or Mykonos you may be slightly disappointed with the small offering of decent beach clubs in Los Cabos.
If you've been in search of a beach club in Cabo San Lucas after a tough day whale watching or planning your sunset booze cruise then check out the list of beach clubs in Los Cabos below.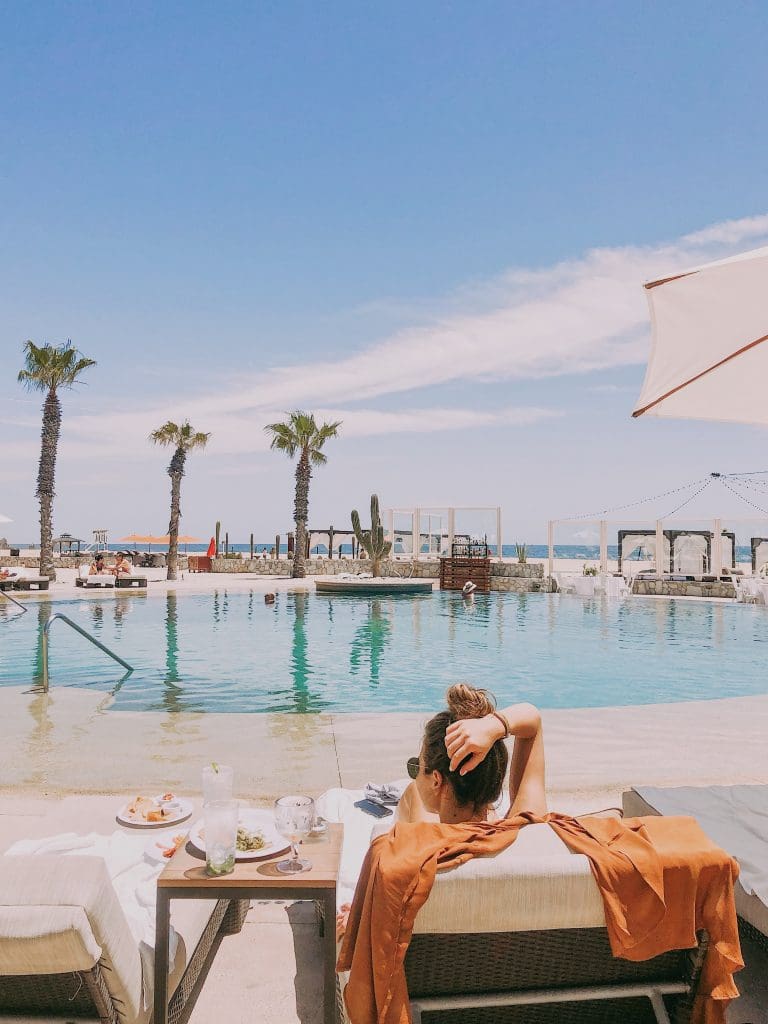 Some of the beach clubs found on the incredible Baja California peninsula are fast-paced energetic mayhem, whilst others are way more laid back and chilled. Explore the list below and discover which beach club in Cabo San Lucas is worth visiting.
1. Bagatelle Los Cabos
One of the most famous names of beach clubs in the world has arrived in Cabo San Lucas. Bagatelle Los Cabos has been established as one of the hottest beach clubs in St. Tropez for quite some time, and it's only fair that they come to the party capital of Baja California – Cabo San Lucas.
Open daily from 11 am until 1 am, Bagatelle Los Cabos is the perfect beach club in Cabo San Lucas for anyone looking for a bougie beach club experience.
The decor is luxurious and with fine festive dining, you'll happily spend your day washing down glasses of Champagne and caviar, and if that's not to your taste, then you can also have dinner from 7 pm that includes a show that you do not want to miss (think saxophones, dancing on tables & lots of debauchery).
If there is one beach club in Cabo San Lucas you need to visit, make sure it's Bagatelle Los Cabos.
Website: Bagatelle Los Cabos
Address: Paseo de la Marina 4750, El Medano ejidal, Cabo San Lucas.
2. Corazon Beach Club
Corazon Beach Club is the perfect Cabo San Lucas Beach Club for those looking to unwind after a long day shopping in the nearby Cabos San Lucas Marina. Whether you decide to stop by for a quick bite to eat or want to spend an entire day resting, lounging and having the occasional plunge into the gorgeous waters at Medano Beach, it's all possible at Corazon Beach Club.
Spend a day at the beach in a private cabana, soaking up the sunshine and experiencing excellent service at this waterfront Cabo Beach Club.
With a selection of ridiculously comfy day beds or regular sun loungers, you'll find it hard to ever leave Corazon Beach Club. The excellent music by top DJs is another added bonus that makes the hours fly by as you watch cruise ships and people watch all afternoon long.
Address: Medano Beach, Cjon. Pescadores S/N, El Medano Ejidal, El Medano, 23453 Cabo San Lucas, B.C.S., Mexico
Website: Corazon Beach Club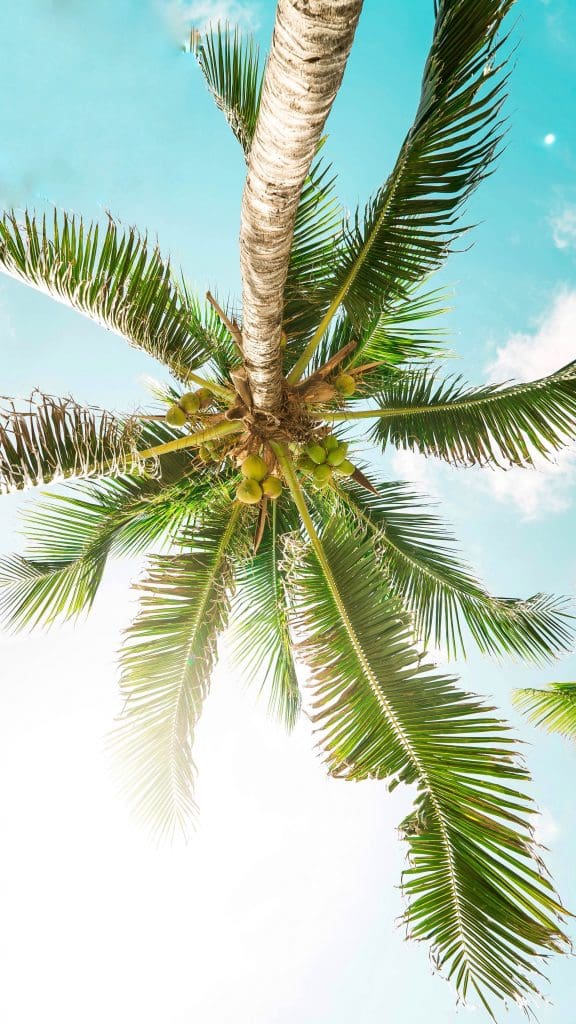 3. Sur Beach House Cabo
Not a typical Cabo beach club by any means, Sur Beach House Cabo is more a restaurant than anything else. I've included it in the list because it is a hugely popular spot in Cabo, and Medano Beach is just so much fun and oh-so-pretty.
Enjoy a cocktail, and lunch on a fabulous deck chair on the beach, before spending the afternoon cooling off in the Sea of Cortez.
If you've ever wanted to try a Stand Up Paddleboard (SUP) then Sur Beach House is the place to try your hand at learning this amazing skill. With guided tours that explore the Sea of Cortez, you'll have earned a mimosa or two upon your return back to Sur Beach House.
There are plenty of activities in the Sur Beach House Water Activity Center that might sound more appealing.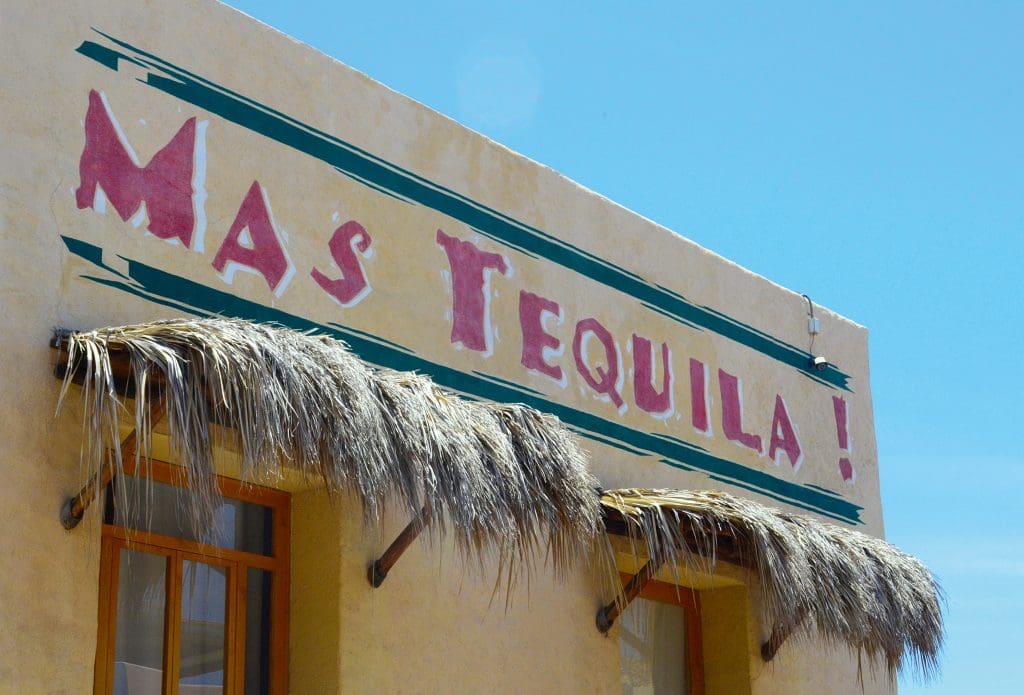 Sur Beach House has a lot of fun activities and events to choose from and in the evenings the atmosphere turns electric.
Champagne flows freely as the crowds descend after a scrumptious evening of delicious dishes and a menu that has been lovingly put together.
Sur Beach House is one of the buzziest beach clubs in Cabo.
Address: Cormoranes s/n entre pelícanos y acuario El, Medano, 23453 Cabo San Lucas, B.C.S., Mexico
Website: https://www.surcabo.com/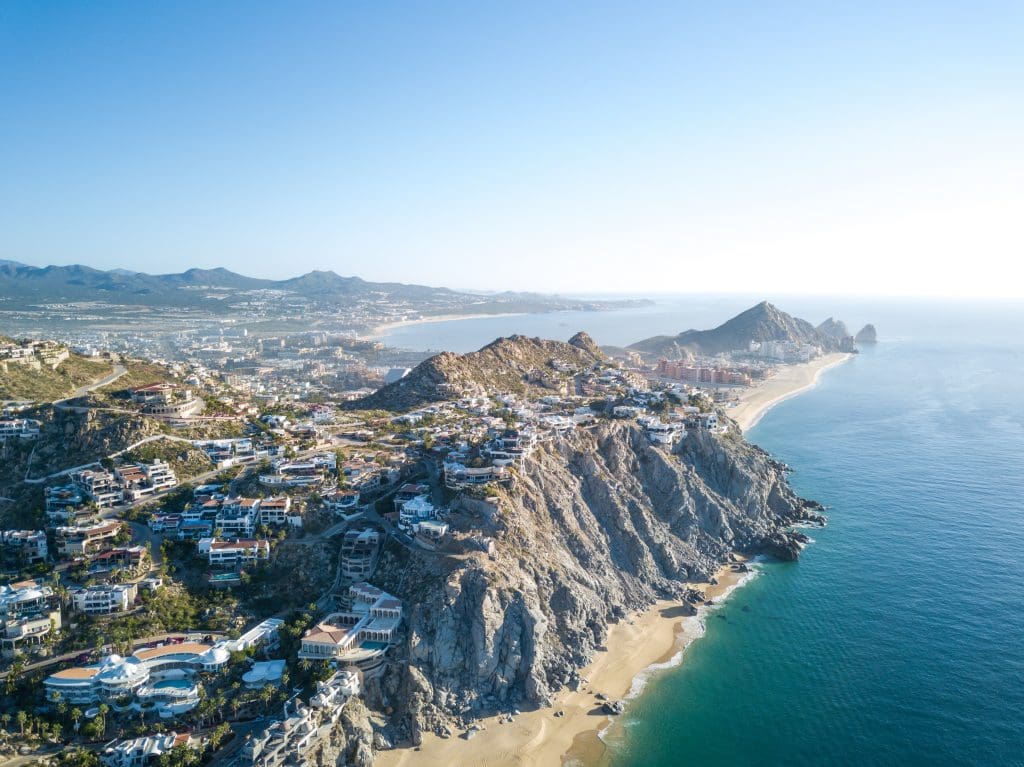 4. Taboo Beach Club
If you've been looking for a Cabo San Lucas beach club that has touches of glamour, sophistication, and a very naughty side, then look no further than Taboo Beach Club.
Taboo Beach Club is one of the best beach clubs in Cabo San Lucas for partying and good-time vibes. The large pool is the central point of the beach club with lounge chairs and a great restaurant surrounding it.
The beach club forms part of the 5-Star hotel, ME Cabo and throughout the year hosts a series of extravagant parties and events that are not to be missed.
The swim-up bar is an absolute must as are the cocktails that are specially created by expert mixologists.
Address: Acuario, Playa El Medano, Zona Hotelera, 23410 Cabo San Lucas, B.C.S., Mexico
Website: Taboo Beach Club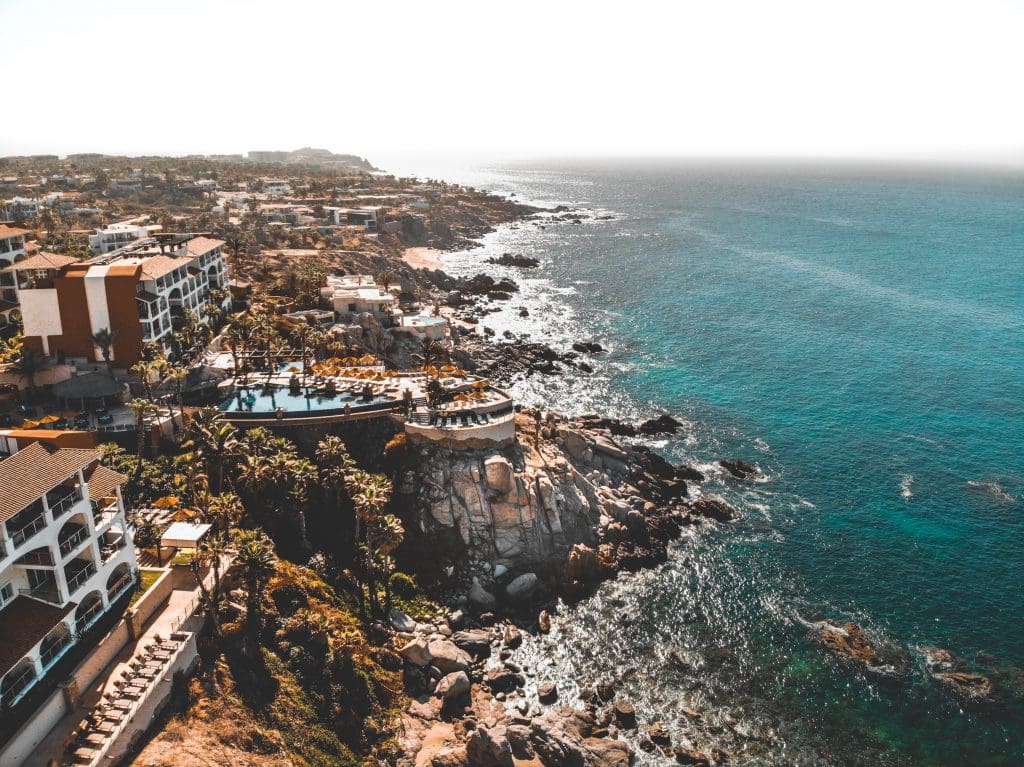 5. Beach Club at El Ganzo
It's easy to spend an entire day at El Ganzo relaxing and vibing in one of the more chilled-out beach clubs in Cabo San Lucas.
And the great thing about El Ganzo is that its not just for hotel guests staying in El Ganzo, non-staying guests are welcome too. There is a minimum consumption charge of $35USD ($700 Pesos) per person which you can easily spend on drinks and food. Towels and day beds are included in the consumption charge.
The water at the Beach Club at El Ganzo is one of the few places in Cabo that is swimmable and dependent on the weather can be a good spot for some snorkeling.
The location is perfect, quiet, and the complete opposite of some of the other beach clubs in Cabo listed above. You'll find a perfect white sandy beach and good chilled vibes at this relaxed beach club in Cabo.
Address: Calle Paseo del Pescador, San José del Cabo, B.C.S., Mexico
Website: El Ganzo
6. Omnia Dayclub Los Cabos
*Omnia has now permanently closed its doors*
The day-to-night club, Omnia Cabo is an institution of fast-paced fun. Expect the unexpected and prepare to have a serious amount of merrymaking and mischief.
Omnia Cabo has a large pool which is the centerpiece of this superb beach club in Cabo. From the central location of the infinity pool, you'll have incredible sweeping views overlooking the Sea of Cortez and some of the best seats in the entire beach club.
Prepare to spend a day indulging in Omnia with outrageous cocktails, bottles of champagne, and world-class DJs.
With a variety of VIP seating and sun beds, you can spend your day in the premium section of Omnia in a private infinity plunge pool or from the comfort of your daybed. It's going to be a blast whether you're rocking out in your private cabana or in Omnia's pool.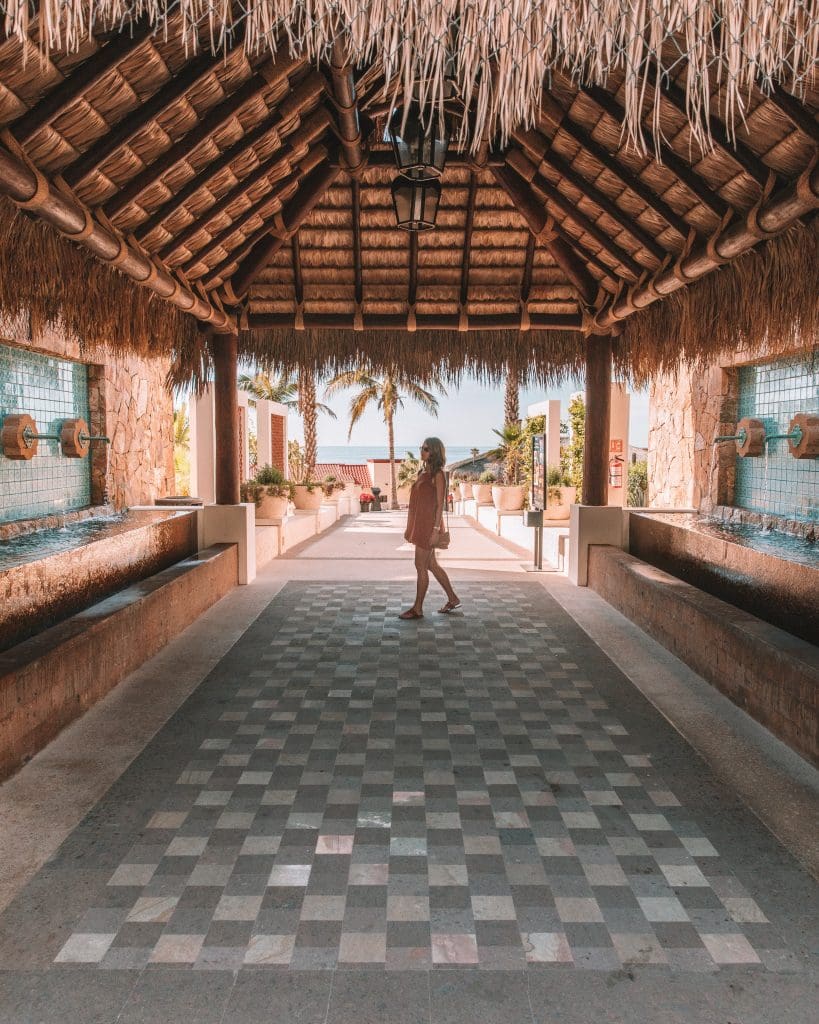 Open during the weekends, Omnia Dayclub Los Cabos is easily one of the best beach clubs to spend your weekend in Cabo at. Closed Monday through to Thursday.
---
Cabo has a lot to offer and most guests who visit will stick firmly to their hotels pools and beaches, but it's worth exploring the beach clubs in Cabo San Lucas and their offerings. Who knows what you might find? Don't forget to check out my handy guide on what to pack for your vacation to Cabo.