The 6 Best Whale Watching Tours in Cabo San Lucas Tours in 2023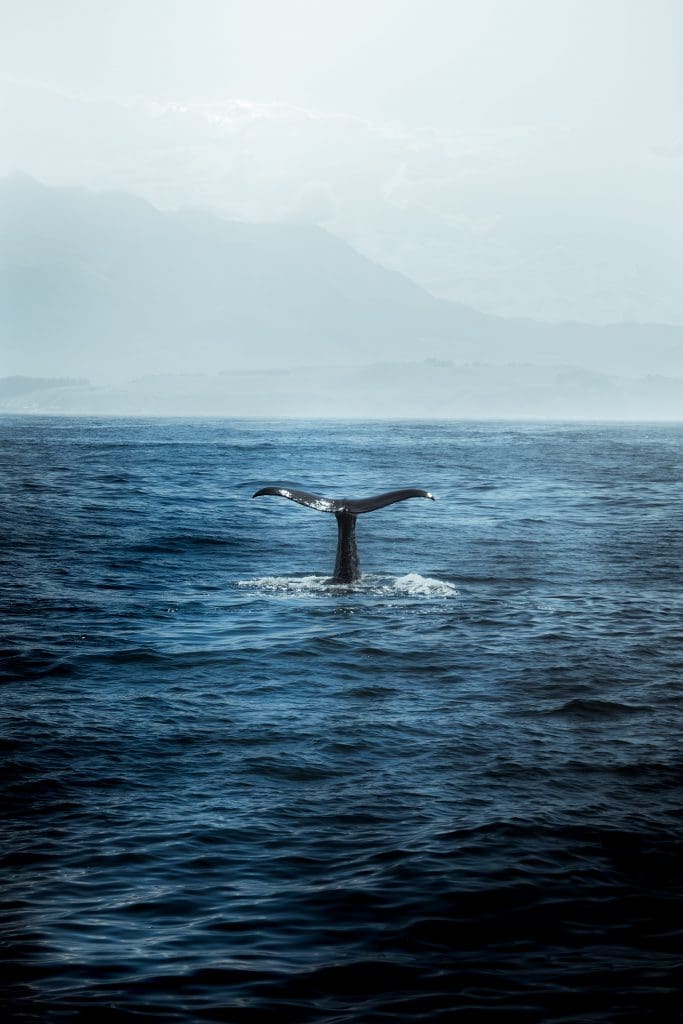 The warm seas around Cabo San Lucas provide tourists with opportunities to experience some of nature's largest marine animals in their natural habitat. Whale-watching season in Cabo is an unmissable highlight for visitors to Cabo San Lucas at the start of January running through to March each year. Discover which is the Best Whale Watching Tours in Cabo San Lucas Tours for your vacation.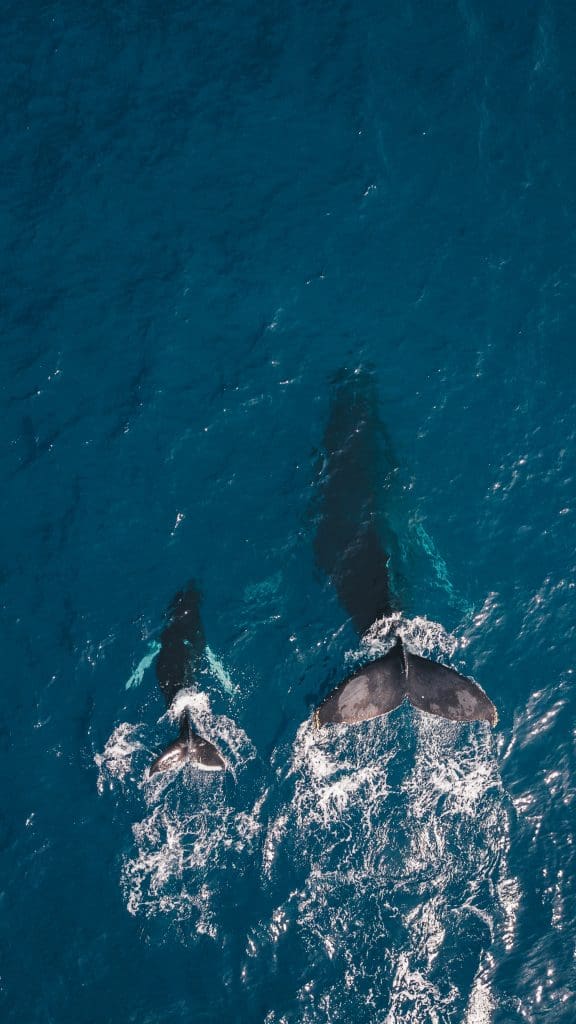 The majority of tours and excursions depart from Cabo san Lucas' Marina and vary in length. Expeditions for whale watching can occur in a Zodiac (a small but speedy boat) or a catamaran.
Whether you are looking for a dinner cruise combined with whale watching, or just in search of whales in Cabo, these are some of the best whale-watching tours in Cabo San Lucas.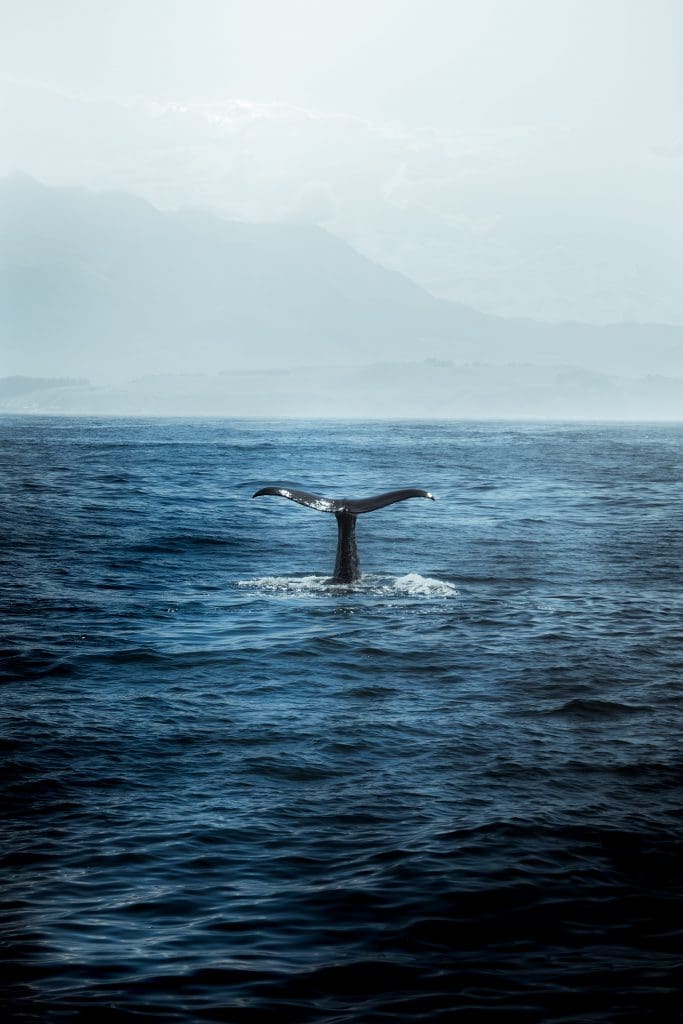 Don't miss one of the most unbelievable experiences in Cabo San Lucas. Cruise around the Gulf of California with a qualified Marine Biologist spotting Humpback Whales and other marine life in a small and intimate whale-watching tour.
The best time for whale watching in cabo
The best time for whale watching in Cabo is from January to March. You may even be lucky and spot some Grey Whales as late as April.
Whales migrate to the warmer waters of Mexico for birthing their calves as they head to the marine-rich southern seas of Antarctica.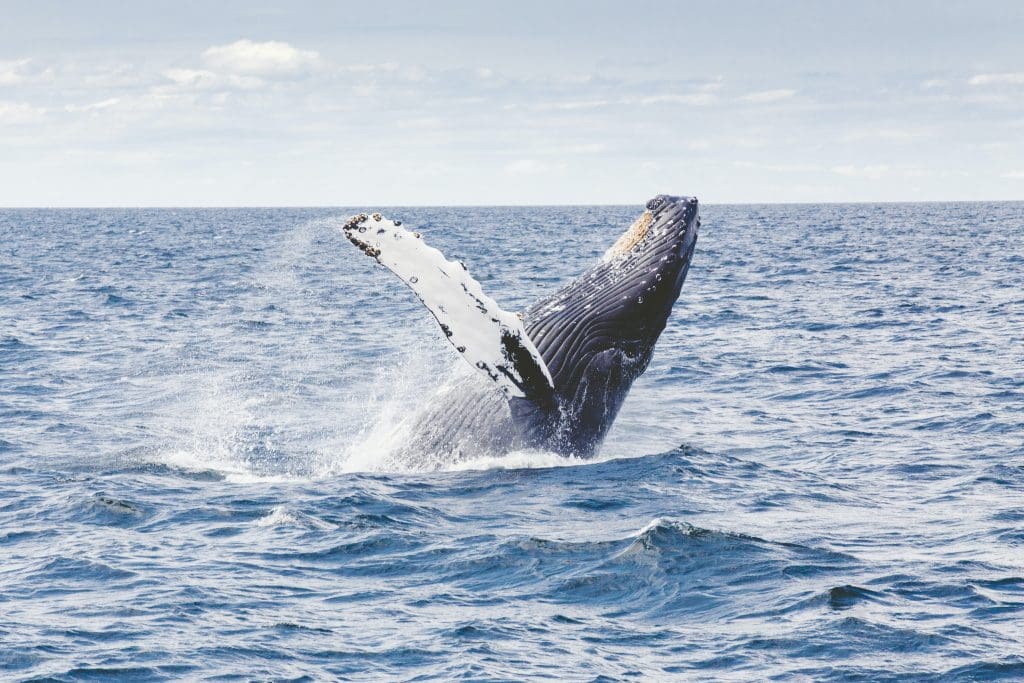 Most tours and cruises operate during the early morning hours when the seas are at their calmest and offer the best time for whale watching in Cabo.
If you are prone to seasickness, it is best to take preventive methods to avoid feeling unwell out at sea such as Dramamine.
Types of Whales in Cabo San Lucas
Various whales migrate to the waters surrounding Cabo San Lucas from late October to early April.
Humpback Whales migrate from the colder waters of Alaska to the warmer waters of Cabo San Lucas from the months of January to March. These months are also known as calving season and you'll often spot baby humpback whales from January through to March.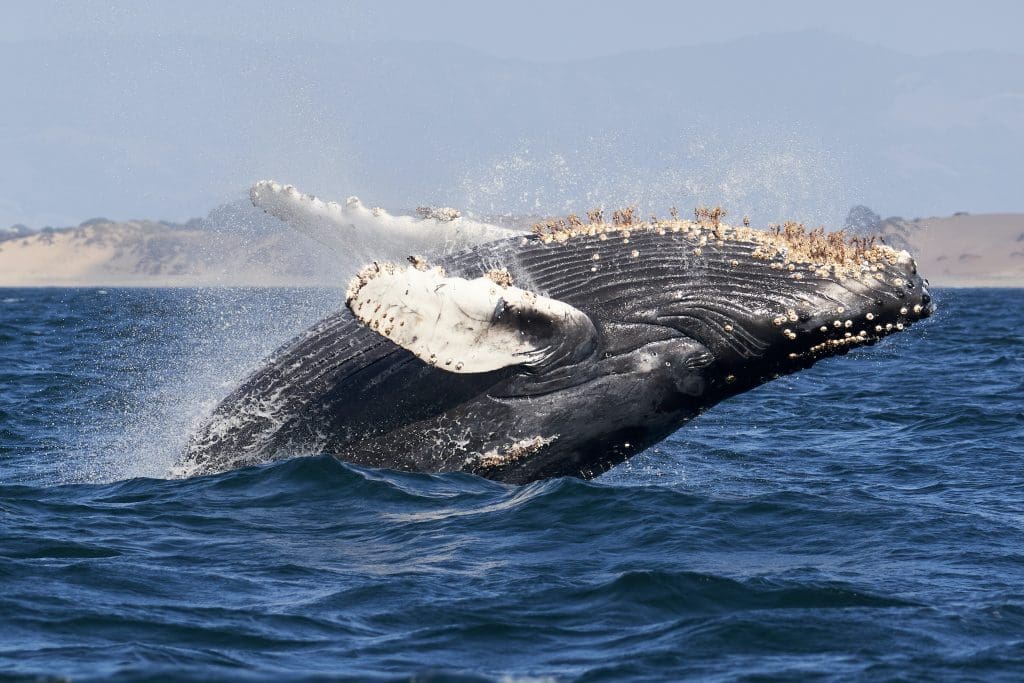 Whale Sharks can be spotted in Cabo San Lucas from as early as October through to March. These friendly giants and the largest fish in existence are peaceful creatures who graze on kilos of plankton as they make their way to the Galapagos and the Philippines. Experience a once-in-a-lifetime opportunity to swim with Whale Sharks in Cabo.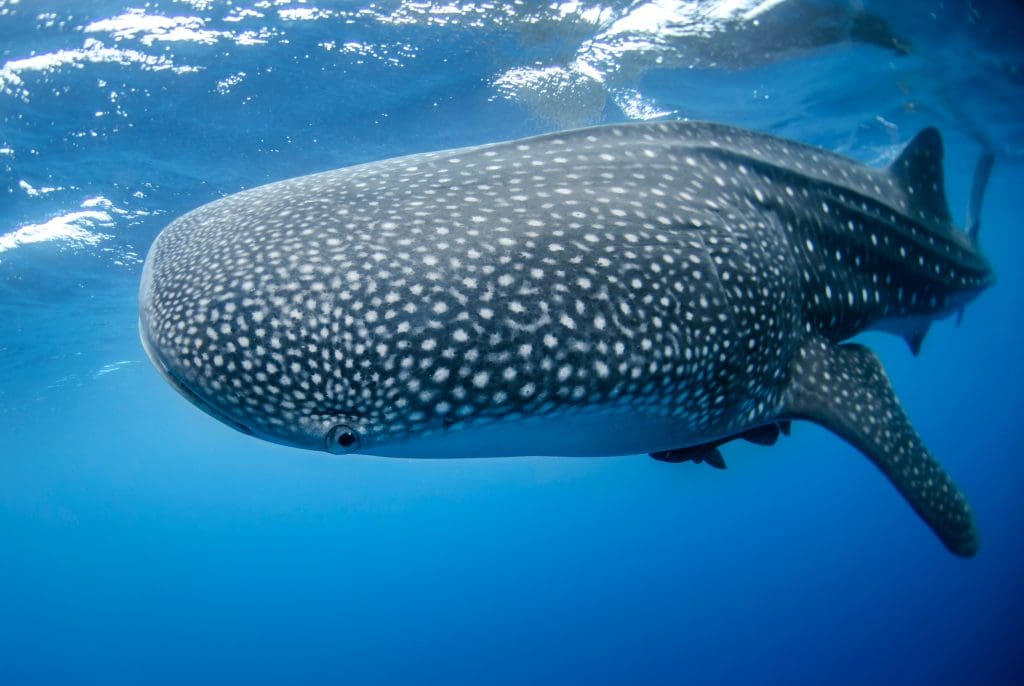 Grey Whales are regulars in the area and some of the most frequent and popular visitors to the region. They also happen to be very friendly and curious. If you don't spot Humpbacks on your tour, you'll certainly see Grey Whales in Cabo.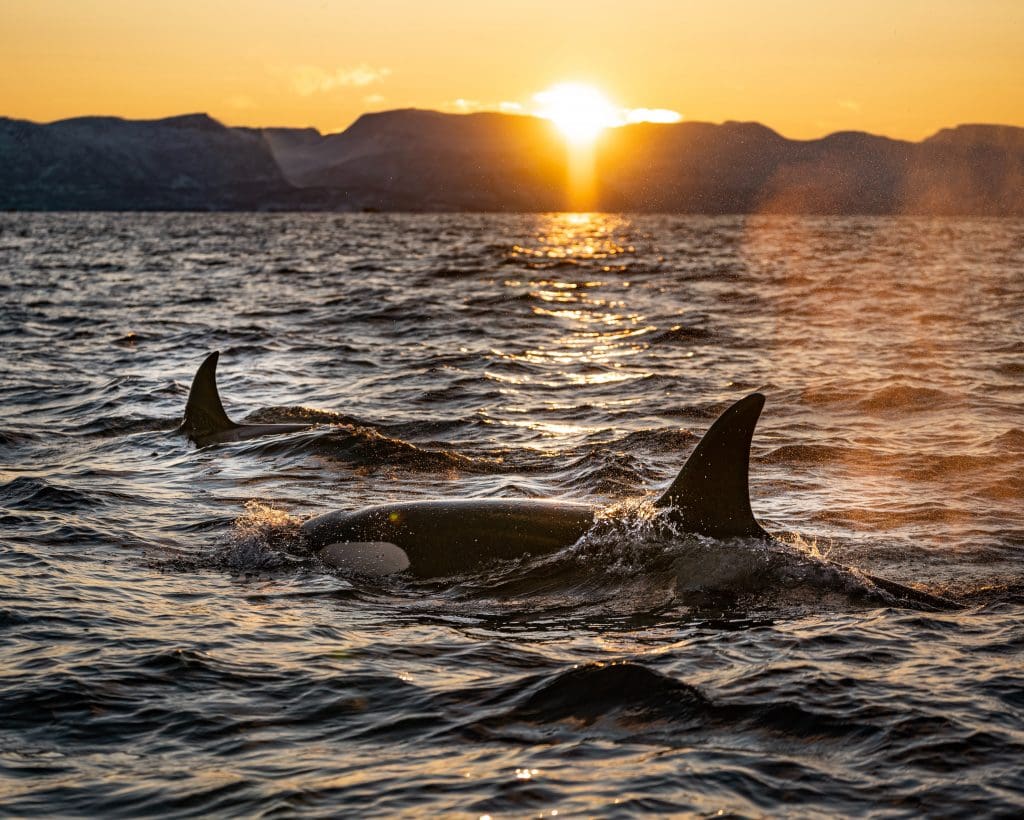 Spotted but not as frequently are Orcas, Blue Whales and Fin Whales. These whales are visitors to Cabo San Lucas however chances of seeing them are quite low.
1. Whale Watching Tour Cabo San Lucas
With several departures throughout the day, take a speedy Zodiac and with an experienced captain abroad locate the Grey Whales that frequent the area just past Land's End (Cabo Arch).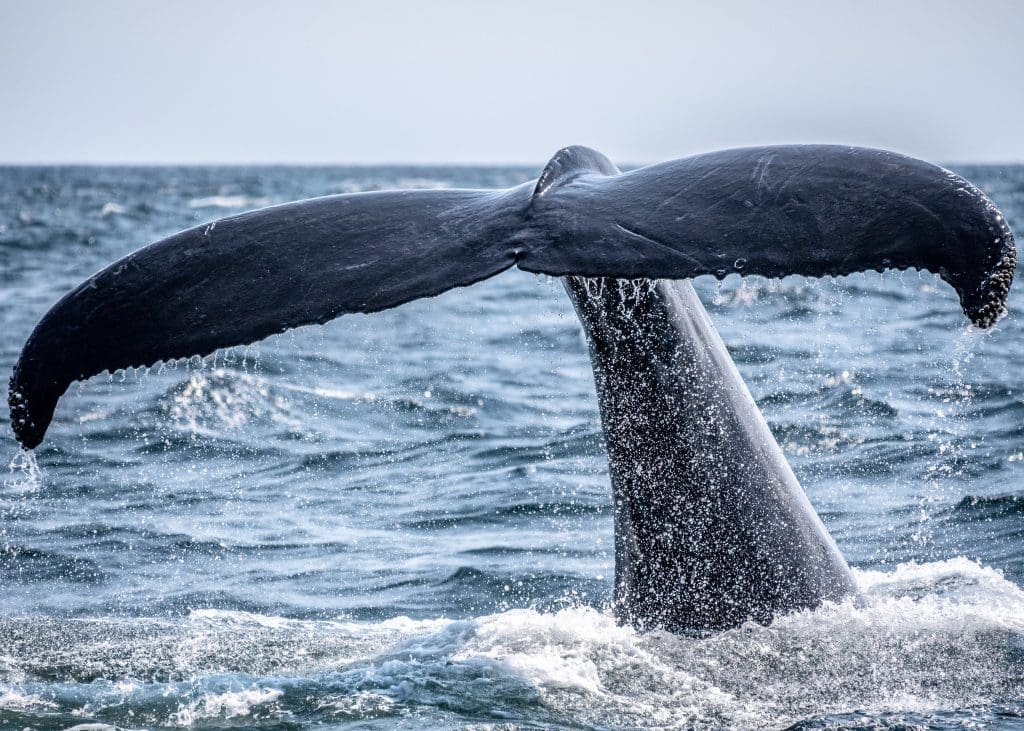 During the 2.5 hours, you'll (hopefully) spot whales, dolphins, and other marine mammals that make this part of Mexico their temporary home.
With an onboard marine expert, you'll not only learn about the animals that swim in these waters, but you'll also learn about Cabo's extensive ecology and geology.
What Travelers Said:
"One of the best adventures our family has been on to date!!! We were able to see tons of hump back whales up and personal! In addition, we were also lucky to see a sea turtle swimming around too….I would highly recommend this adventure if you are in Cabo in March. Our guide was very knowledgeable and knew how to find them!"
2. Whale Watching Dinner Cruise in Cabo San Lucas
Enjoy a buffet dinner and whale watching in one fantastic setting. Depart from the marina in Cabo San Lucas and head out to the open seas.
The whale-watching cruise takes place on a large catamaran, and the price also includes an open bar. (Minimum drinking age is 18 years old).
Over the course of the evening, you'll get the opportunity to see whales, dolphins, and even turtles, before enjoying a dinner buffet. The remainder of the evening consists of entertainment from the crew.
What Travelers Said:
"Seeing a mom and her two babies cavort in the water. They seemed to know we were watching. They splashed their fins and tails and came partially out of the water, creating a huge splash when they reentered."
3. Whale Watching Cruise in Los Cabos
Spend the early morning cruising around the open waters of the Gulf of California and the Pacific Ocean. From the comfort of a double-decker catamaran, you can spot humpback whales or even see a sea lion colony.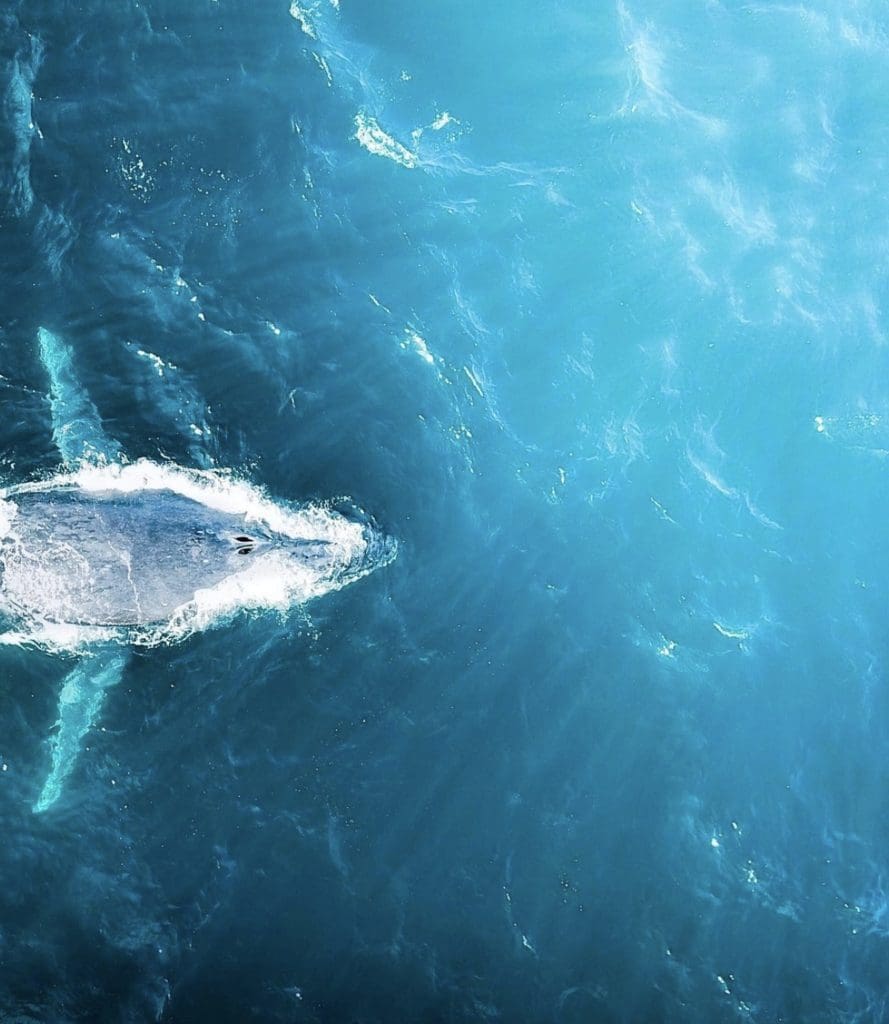 Spend 2.5 hours whale-watching and seeing the infamous Cabo Arch and Lover's Beach as part of the best whale watching tours in Cabo San Lucas.
The price includes breakfast, which consists of pastries and coffee. Or you can also enjoy the open bar that is also included in the whale-watching cruise.
What Travelers Said:
"We saw quite a few whales and the crew was very knowledgeable. The drinks were flowing freely and the soft jazzy music playing seemed to fit perfectly while watching the whales. They did kick the music into high gear on the return which was cool."
4. Humpback Whale Watching in Cabo San Lucas
If you are keen on avoiding crowds and having a more intimate tour, then consider the Humpback Whale Watching in Cabo San Lucas tour that offers small group excursions.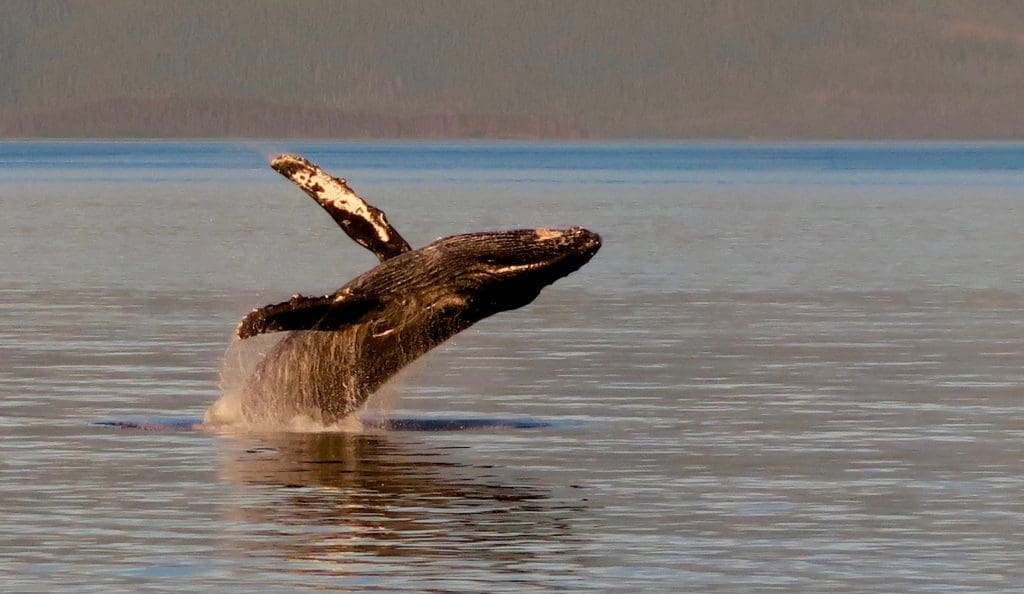 With a qualified marine biologist on board to help answer any questions you may have about the marine life of the Gulf of Cortez, you can spend your tour learning about these majestic creatures.
The small boat can accommodate up to 10 passengers and spends 2.5 hours spotting the many whales and calves that make this part of Mexico their temporary home.
The tour includes a visit to Cabo Arch and passes by a large sea lion colony.
This is a great tour for avoiding large crowds and for a more personal experience.
What Travelers Said:
"Even though we were at the end of whale watching season our captain & guide were able to find a mother & baby & several male whales while we were out on our excursion. Always exciting to see, never gets old."
5. Whale Watching, The Famous Arch and Fast Boat Tour in Los Cabos
One of the best whale-watching in Cabo combines speed and whales in a fast-paced and small grouped tour. You'll even get the opportunity to listen to whales as they communicate underwater with special hydrophone technology.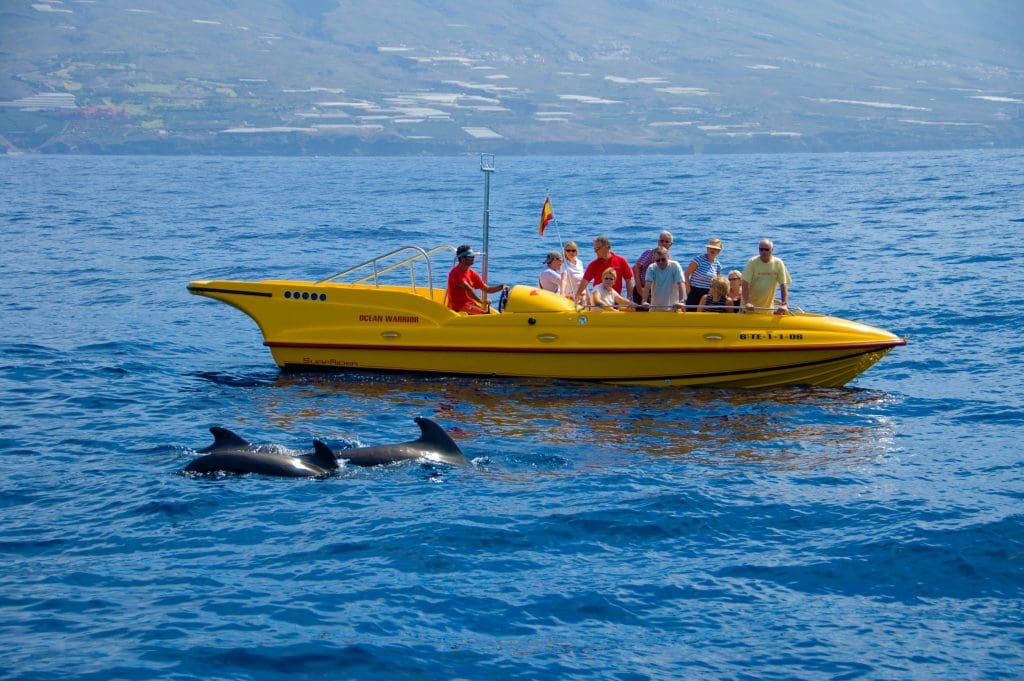 The tour takes in the famous arch of Los Cabos in a large zodiac that glides through the water. Get up close and personal with the Grey and Humpback Whales that navigate the waters, and learn about their lives from a trained expert.
For an additional price, you can arrange for pick up and drop off at your accommodation.
What Travelers Said:
"The tour guide explained to us what to expect and where to look. He explained everything in English and Spanish. We spotted several boats surrounding a particular area in the water. From there we spotted 3 different whales, with one being a baby. The experience was awesome! This is a must when it's whale season! We took the tour on the last day of whale watching season."
6. Cabo Private Whale-Watching Tour
Avoid the crowds completely with your own private whale-watching tour. On this private tour, you'll be joined by a photographer and marine biologist who will expand your knowledge of the marine life of Cabo San Lucas.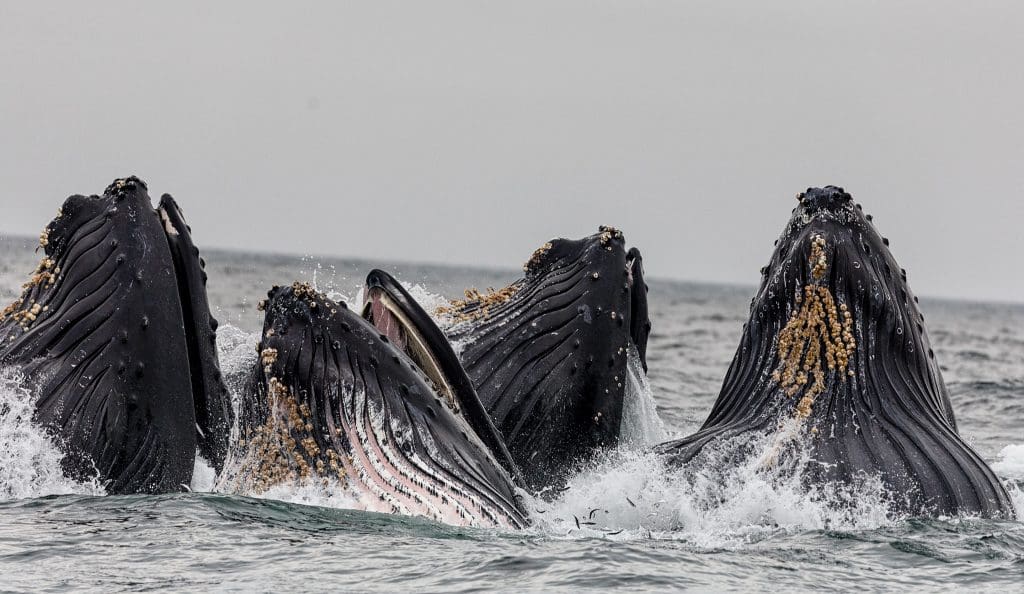 The private whale-watching tour passes by some of Los Cabos' landmarks such as Lovers' Beach and Cabo San Lucas' Arch.
This is one of the best whale-watching tours in Cabo San Lucas that avoids large crowds and offers an intimate experience.
What Travelers Said:
"We went with our two kids of 1 and 4, the grand parents and us and had a wonderful experience. The boat ride felt super safe, the boat was clean and the captain and guide were excellent answering all our questions and guiding us to the whales, we had 3 different sightings with the second being a mother and baby whale that we followed for about an hour. All this having our tour one day before whale watching season ends. Beforehand we opted for the morning tour, as waters seem to be a little calmer early on. We also passed by the arch where we could see sea lions. All in all a great experience."
What's Next?
After your day out at sea, make sure to spend an afternoon in one of the many excellent beach clubs in Cabo before planning your next excursion. Perhaps a sunset cruise in Cabo, or riding on a ATV through the Baja California wilderness? Check out my packing guide to Cabo if you're in the planning stages of your vacation.
Which whale watching in Cabo San Lucas tour will your choose? Make sure to leave a comment below and let me know how you got on!
Some of these may be affiliate links, which means when you buy something I may receive a small commission. There is no additional charge to you, and it really helps to support me – so thank you!