Guide to Hackney Wick: Restaurants, Bars & Things to Do in 2023
Not much could have prepared me for Hackney Wick and what an absolute vibe it is. As someone who has visited London countless times, I always try and explore a new borough/district/area when I get a chance. I call this the, 'Could you see yourself living here' vibe check.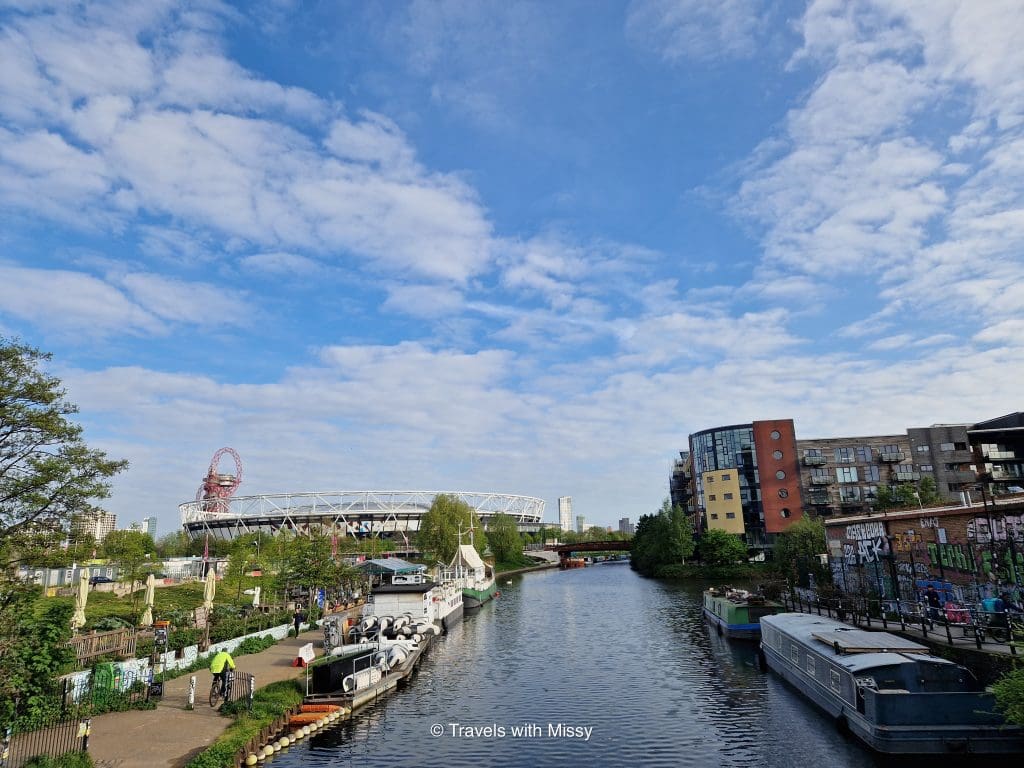 Hackney Wick is a collective of community hubs, art studios, micro-breweries and canals. It's a place in London where you can find your tribe, and the more creative you are, the more opportunities you'll find.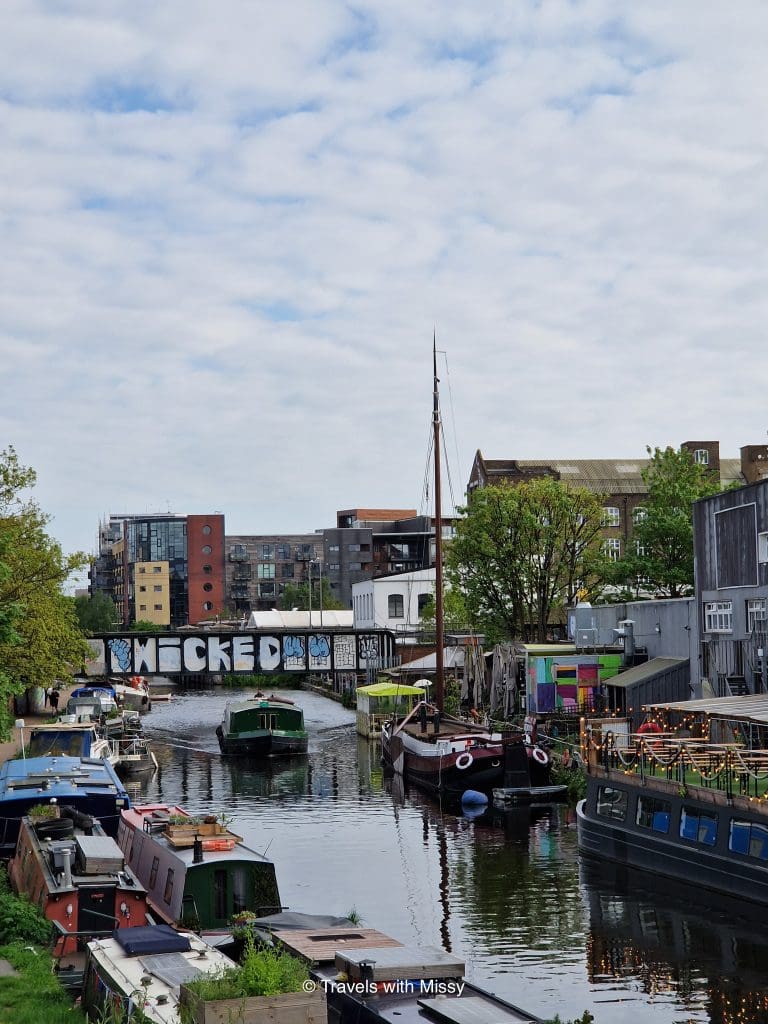 Set around the offshoot of the River Lea, Hackney Wick retains its gritty industrial charm by refusing to give in to the 'shiny building syndrome' that usually comes with gentrification. On the edge of Hackney Wick, you'll encounter the remains of the Olympic Park from 2012 which is now the home of West Ham United, a fantastic aquatic center, and miles of parkland to explore.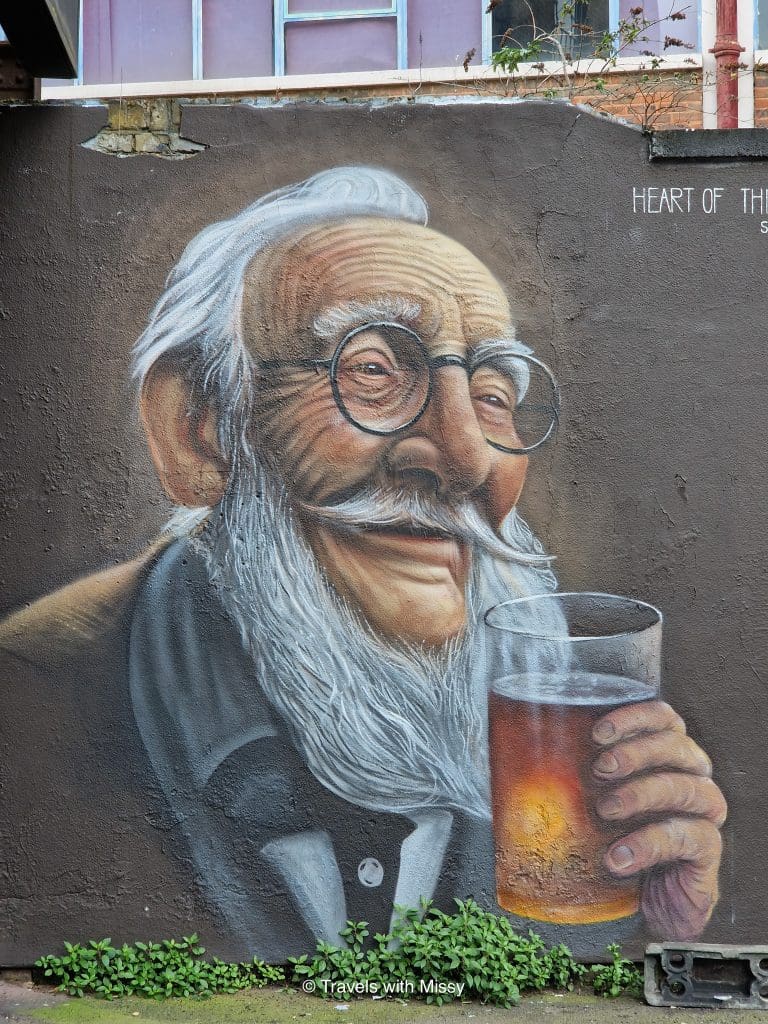 Like most things in life, when the sun shines, there's no better place than to head down to the River Lee Navigation, sit in a reused barge, or a former disused building, and soak up the sunshine or just spend an autumn afternoon in London exploring the canals.
Hackney Wick Restaurants
Unsurprisingly Hackney Wick has a great selection of restaurants to choose from. You'll be spoiled for choice with a range of canalside breweries, food stalls and barges to choose from.
Barge East
If you're searching for a unique dining experience, or have wanted to dine on an old Dutch barge, hop aboard De Hoop, also known as Barge East.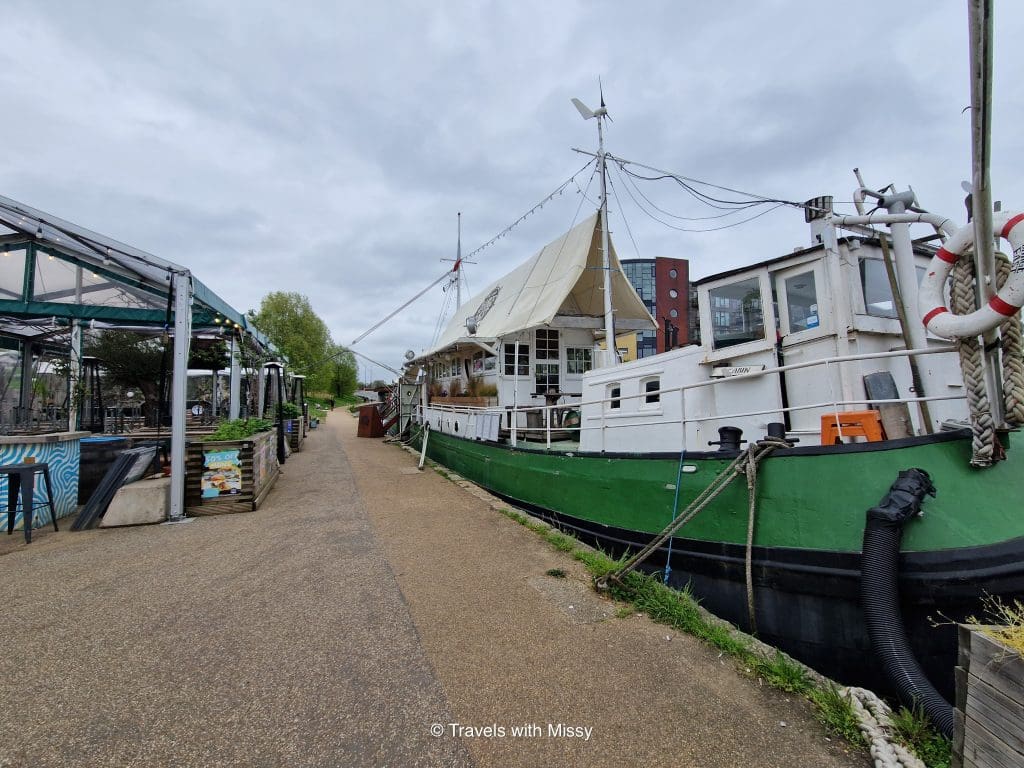 Rescued from the Netherlands, you'll find the restaurant Barge East permanently moored on the River Lee. Serving really delicious food, their Sunday Roast was pretty excellent, and their adjoining garden serves a more informal dining experience.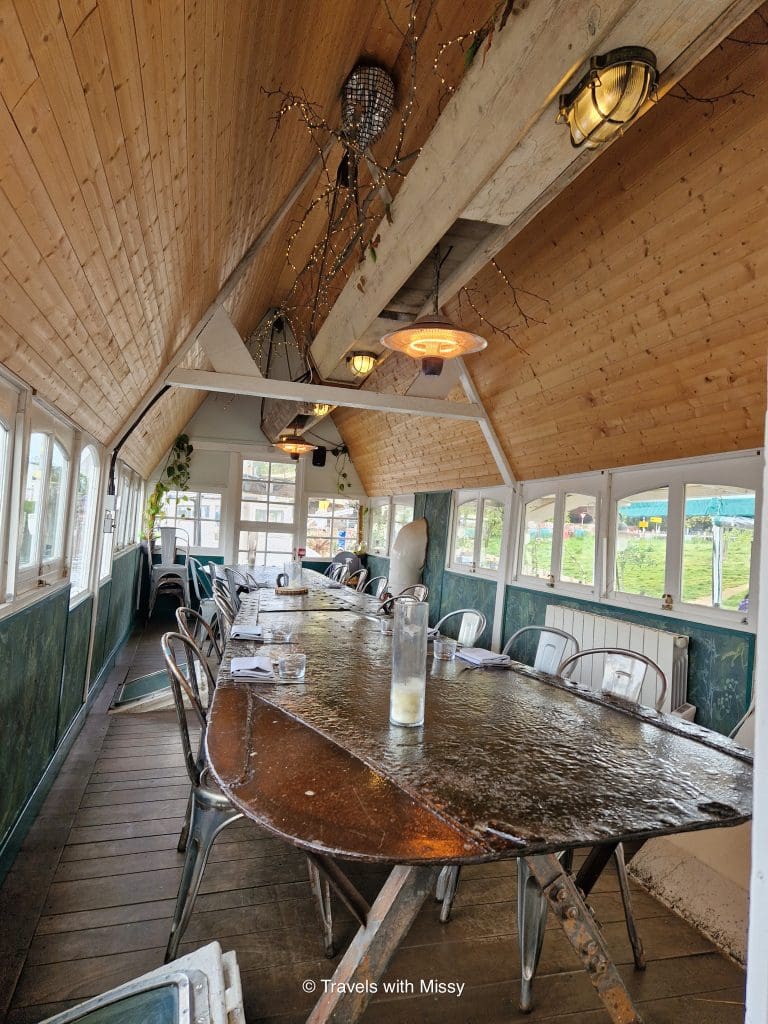 The Milk Float
Serving coffees, beers, and takeaway burgers, the Milk Float located right next door to Barge East is a great way to spend a bank holiday or weekend afternoon aboard. The top deck has a couple of rough-made seats that are perfect for soaking up the sunshine (when it does eventually appear).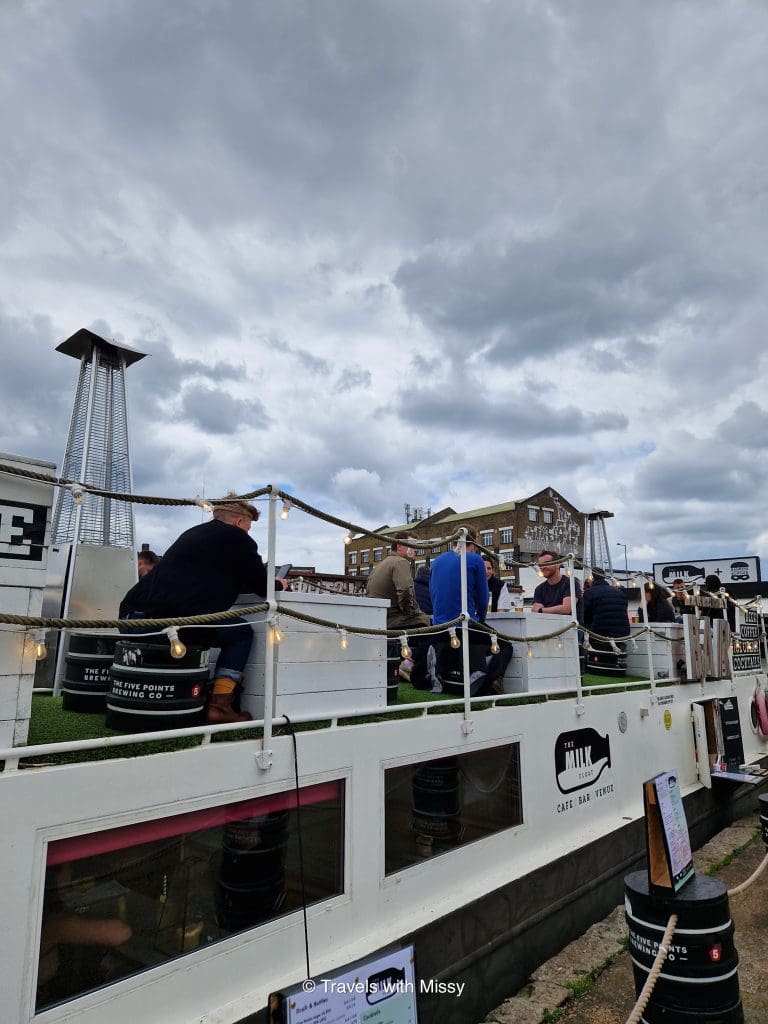 You'll also find two take-away businesses on the Milk Float, Bandito Burger a Latin-inspired burger and a place beers, coffees & ice creams from. You can also hire a paddle board or canoe and enjoy a drink right on the canal if that tickles your fancy.
Crate Brewery & Pizza
An enormous former warehouse, Crate Brewery & Pizza is the perfect place to spend a sunny afternoon after work enjoying the long benches and tables canalside.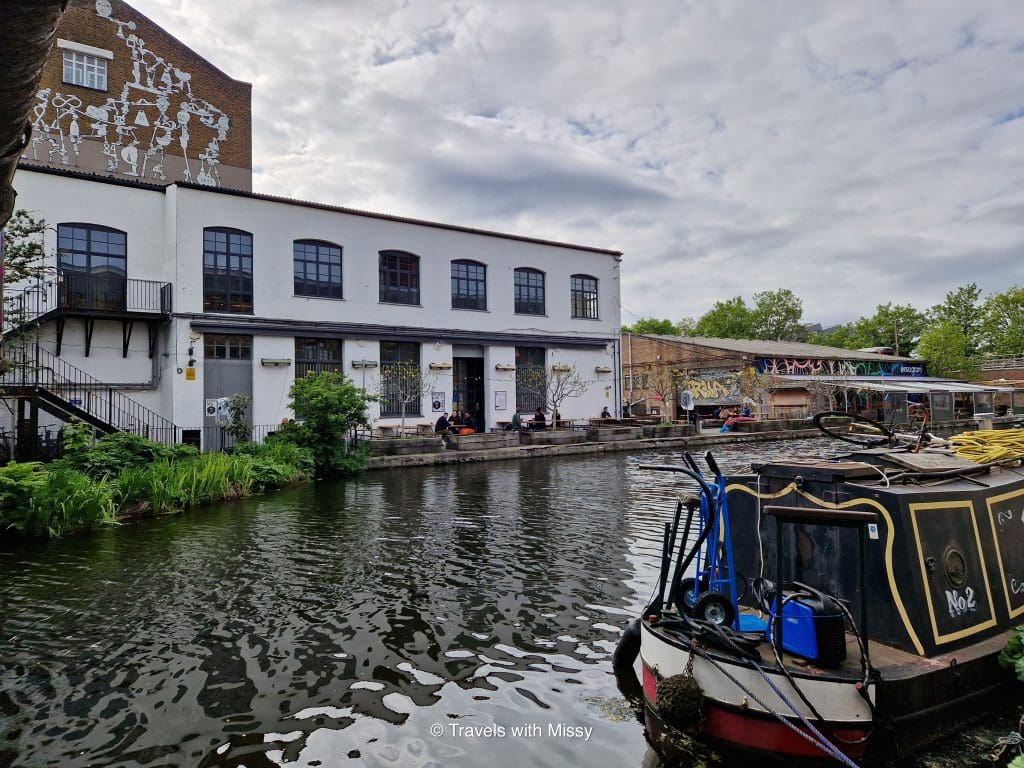 The pizzas are thin, crispy and offer a variety of really interesting toppings, I tried the smoked aubergine and goat's cheese and it was banging. The beer list may not be the most extensive in the neighbourhood, but there's something for every beer lover on the menu.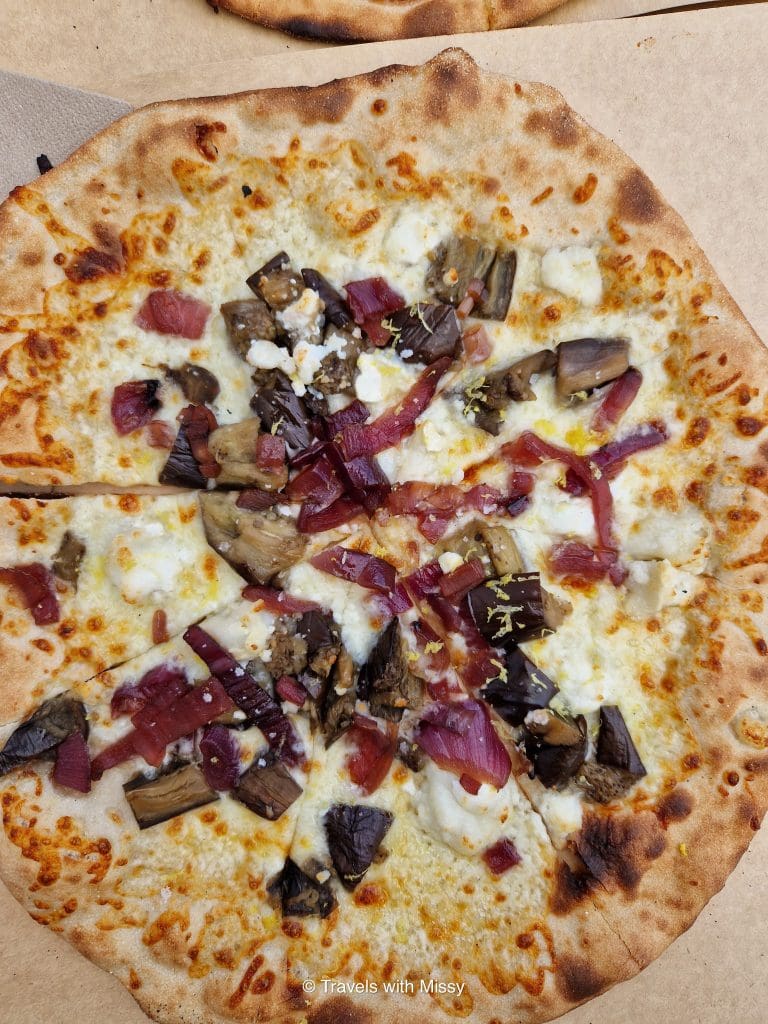 Crate Brewery & Pizza is a solid choice for a sunny bank holiday Monday, or late evening after-work drinks.
Other notable restaurants that are worth trying in Hackney Wick:
Number 90 Bar
Cornerstone by Chef Tom Brown
Hackney Bridge
Hackney Bridge is brand new space in the area that combines coworking spaces, with a mixture of food and drink stalls. Head on a Tuesday to Tamila, a fantastic South Indian pop-up restaurant that serves a mouth-watering £5 Curry Club special that includes a roti, rice and a curry of your choice. Seriously good.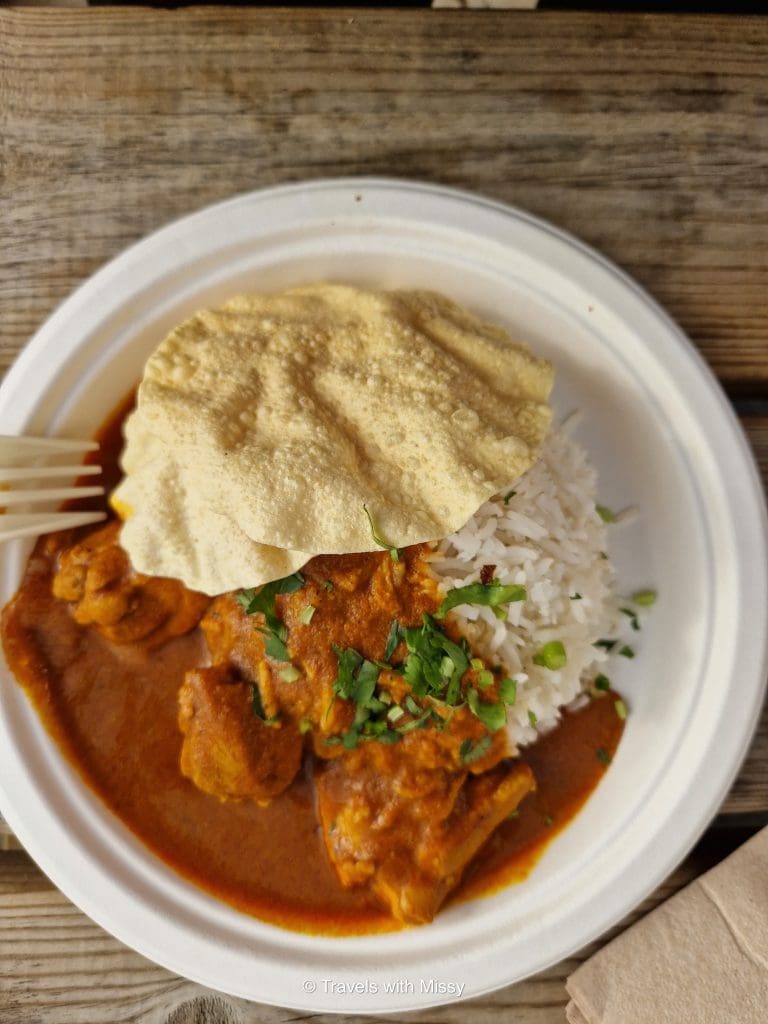 Inside Hackney Bridge you'll also find Made in Puglia, a Pugliese pizzeria that looked equally delicious. You can easily nibble and drink your way around the Hackney Bridge food and drink stands, and there are loads of seating inside and out.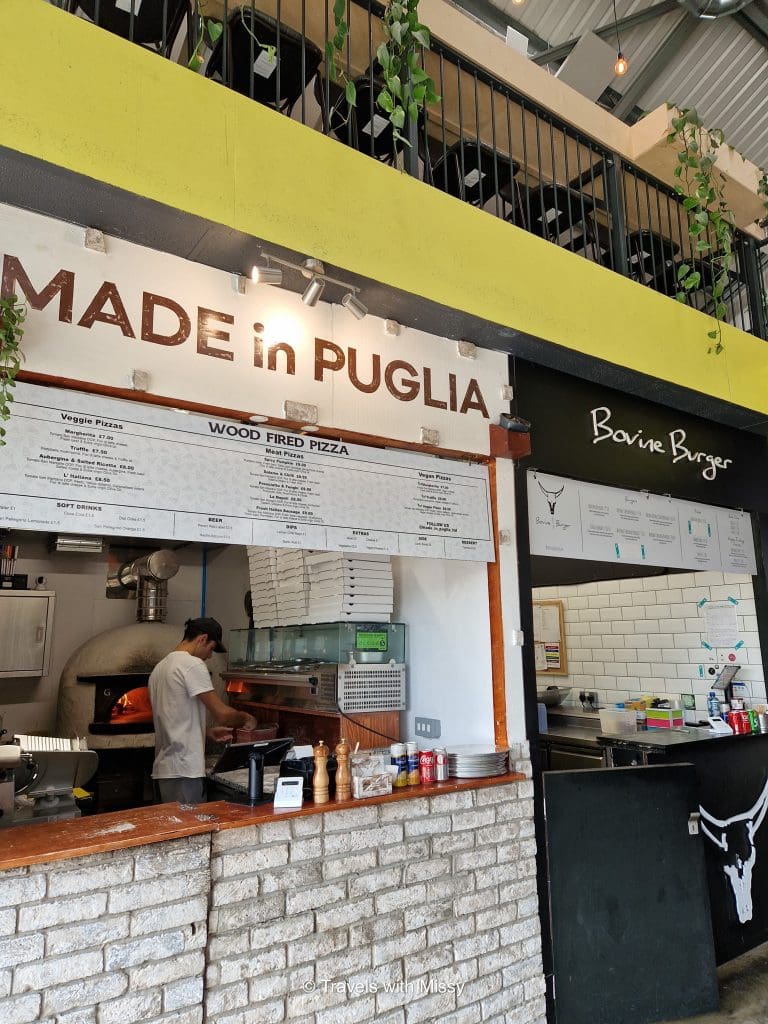 Breweries & Bars in Hackney Wick
There's no shortage of excellent bars in Hackney Wick, you'll find mostly breweries and an occasional bar thrown into the mix for good measure. Several of the bars and breweries mentioned belong are on the River Lee and make the perfect spot to pass a sunny afternoon in.
All My Friends – An eclectic spot where you can purchase records, down excellent drinks and dine on excellent Japanese tapas.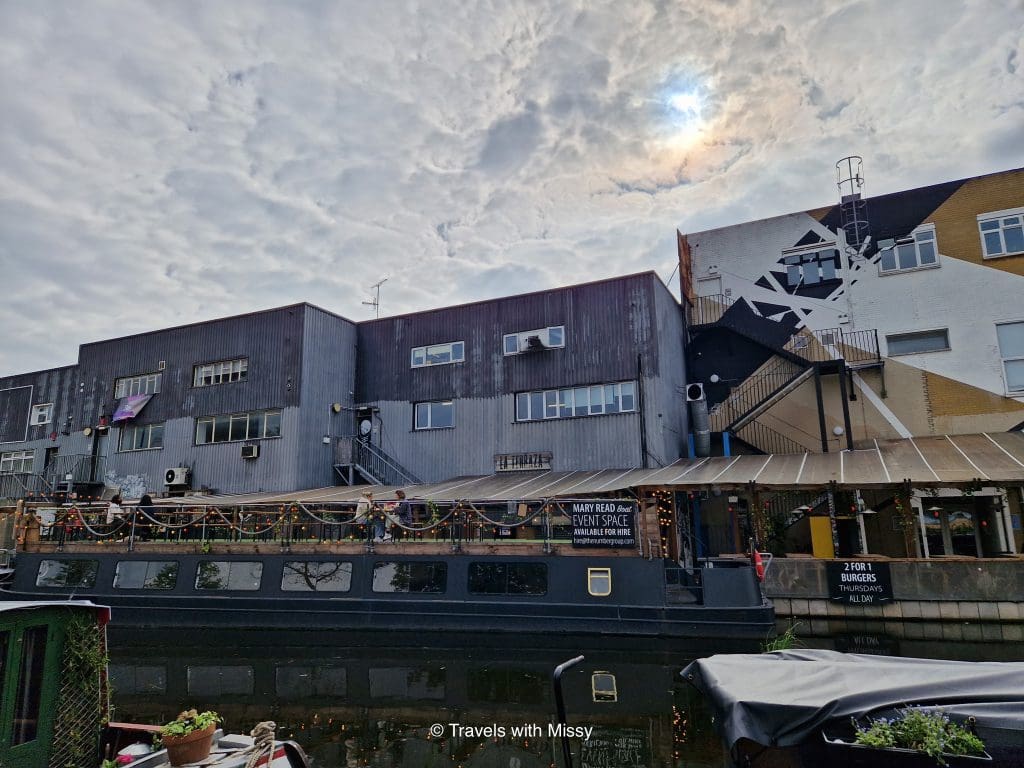 Two More Years – A large space that is open from early in the morning until late in the evening. Try and get there early on sunny days to secure a prime seat on the small outside space. Check out hole-in-the-wall Preeti Patty next door for some really unique burgers.
Rule Zero – Everything you could possibly want under one roof, board games, comedy, cocktails, beers and some nibbles. Pokemon fans will particularly love the themed trading card and event nights.
Howling Hops Brewery & Tank Bar – At the back fo Crate Brewery & Pizza, you'll find Howling Hops a brewery that has been in business for two decades and knows good beer. You'll find their own brewed beers on tap alongside new creations each week.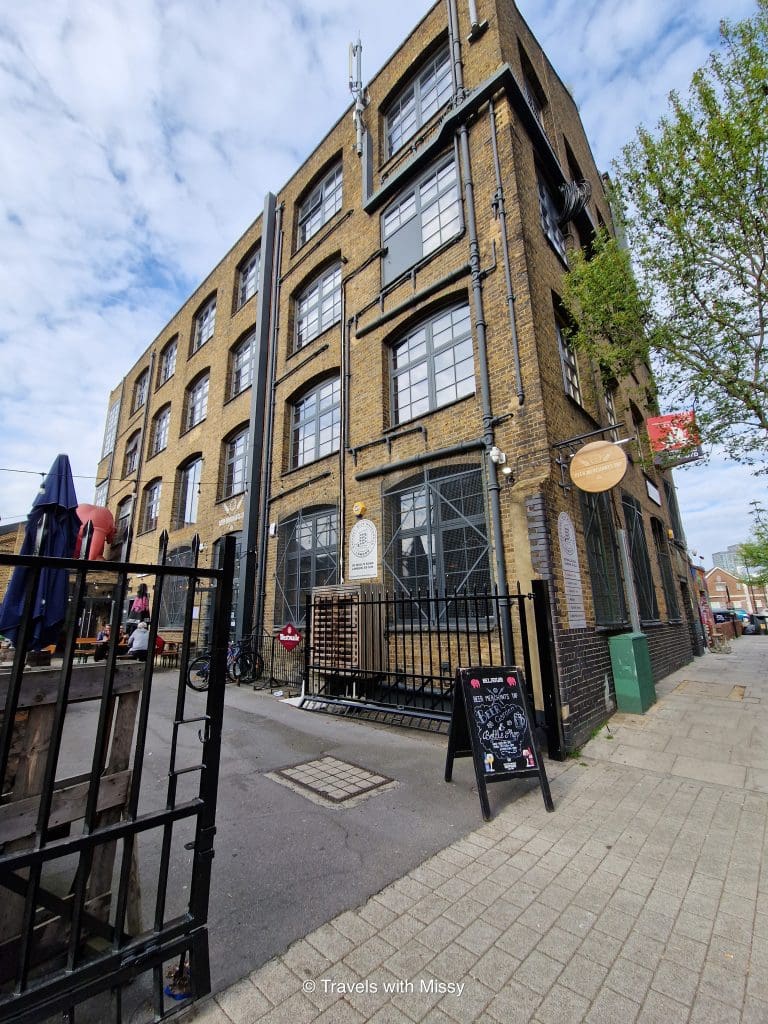 Old Street Brewery & Tap Room – A few steps from Howling Hops Brewery, you'll find another brewery that creates their own foamy concoctions.
The Lord Napier Star – The only pub in Hackney Wick and one that undertook a recent renovation.
Coffee Shops in Hackney Wick
I'm always on the hunt for good coffee, especially specialty coffees. Bad Coffee near Hackney Wick station is excellent. Bad Coffee is a place to quickly grab a coffee to go, head to work, or stroll around Hackney Wick with.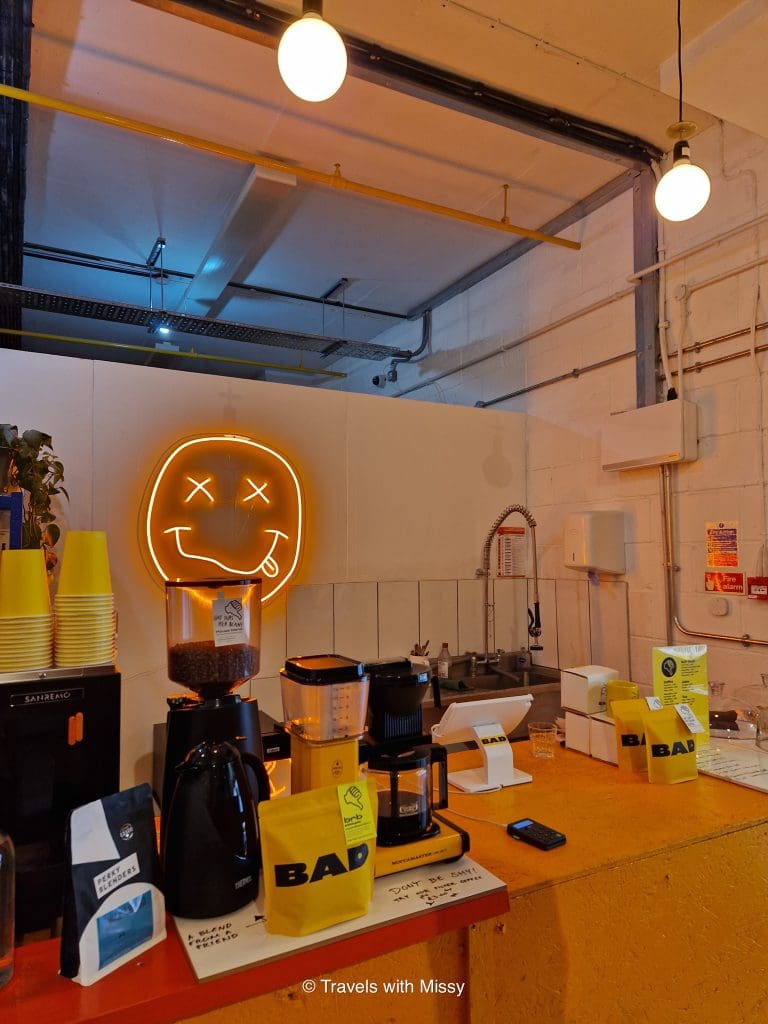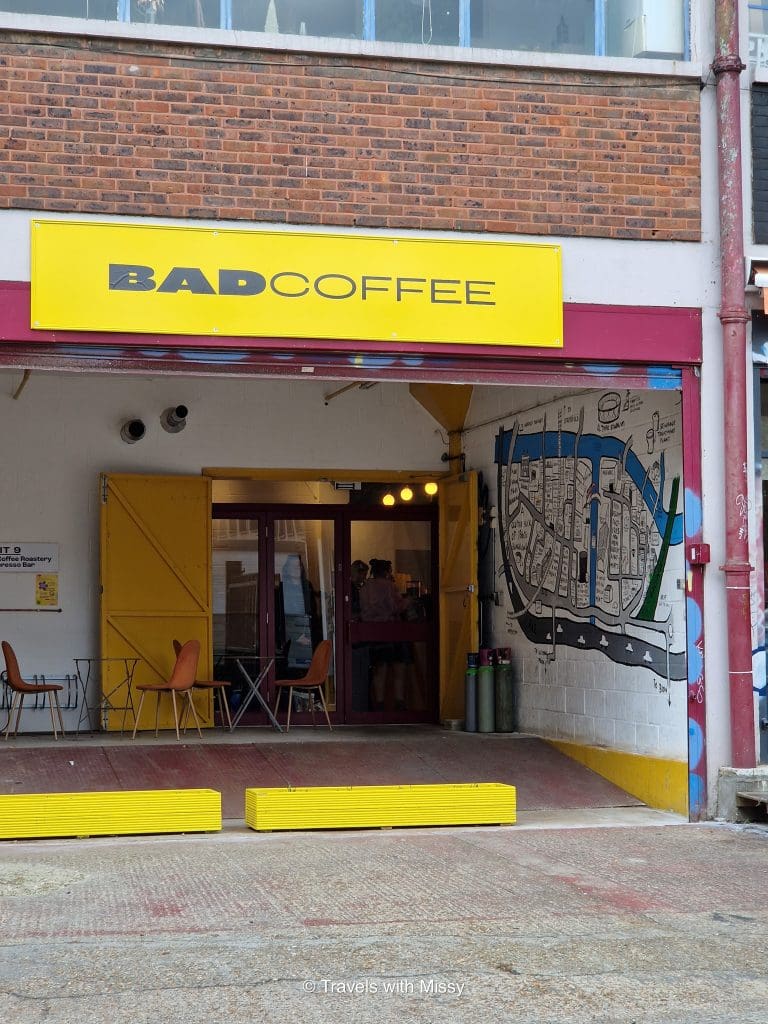 Whilst the name may be very much tongue in cheek, Bad Coffee had some of the best coffee I've sampled in quite a long time.
Ethical Bean Company Coffee Shop located just beside the Greenway serves a solid coffee, with some outdoor seating on the street and tasty pastries.
Things to do in Hackney Wick
Hackney Wick is a creatives paradise. Purposefully hidden in buildings that look one push away from collapse you'll find artist, printing, and filming studios in just about every corner. Walk down any of the streets of Hackney Wick or Fish Island and you'll never know what exactly you'll stumble upon (in the best sense).
Skeeters Axe Throwing
Take out your aggression, or hold an intervention at Skeeters Axe Throwing. Fling your worries away by grabbing an axe and aiming for the bullseye. They even host a kids funday on Sundays for the smallest vikings in the family.
Moo Canoes
Grab a Moo Canoe from the Milk Float in Hackney Wick and paddle your way around the River Lee. Make it even more enjoyable by ordering a beer directly from the Milk Float to your Moo canoe. What could possibly go wrong? Or taste better?
Hackney Wick Sauna Baths
One of my regrets when visiting Hackney Wick for the week was not visiting the Hackney Wick Sauna Baths. Not only is it the perfect way to start your morning (they start from 7 am on selected days) with a cold water plunge after a session steaming in the traditional wooden sauna's, but it's also rather inexpensive.
A session starts from £7.50 for 90 minutes, and if you're a regularly to the neighborhood it's worth thinking about purchasing the monthly membership. The Community Sauna Baths are located in the former Public Baths that date back to the 1930s and now is home to a small cafe and the community sauna in the back.
Walking Around Hackney Wick
One of the best ways to explore the area of Hackney Wick is to simply walk around it. There is something around each corner that catches your attention and makes you want to lean in closer to understand what exactly you've discovered. Be that the incredible artwork that makes up the soul of Hackney Wick and is seemingly found on every surface available, or the colourful narrow boats that line the edge of the canal.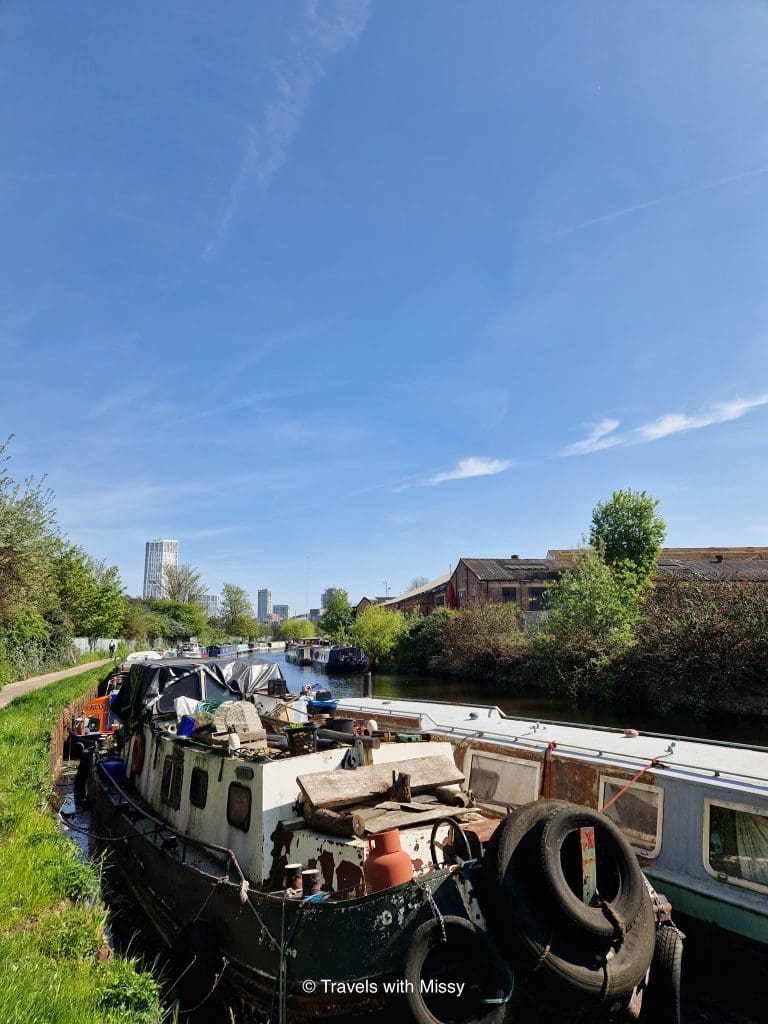 With so many great restaurants and bars in Hackney Wick it's a great place to stretch the legs and explore further. Head over to the Queen Elizabeth Olympic Park and see the remains of wonderful 2012 London Olympics.
Getting to Hackney Wick
Hackney Wick Station is part of the London Overground and has undergone a fresh renovation.