Portofino or Positano? Which One Should You Visit in 2023?
Torn between visiting either Portofino or Positano? Well let me help you make the best decision for your dream Italian vacation.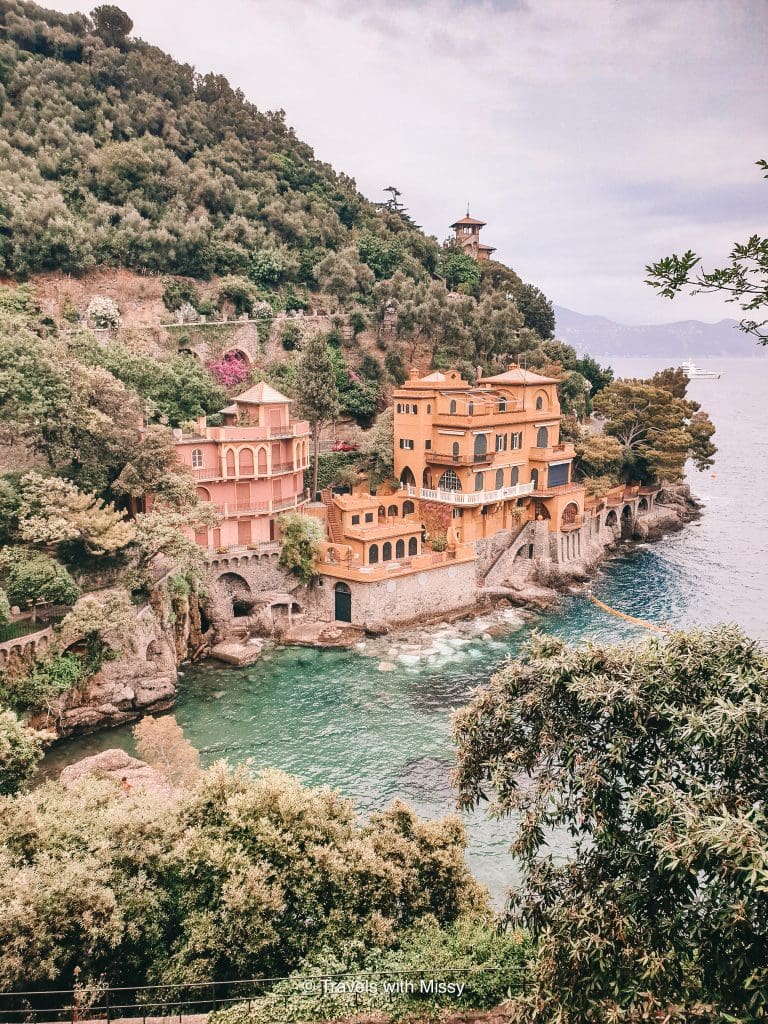 Positano and Portofino have always been popular with tourists, however thanks to the rise in popularity, interest seems to have increased exponentially. Which is great for local businesses in the area, but not so much for visitors who have visions of wandering down quiet romantic Italian seaside streets whilst slurping on a delicious gelato.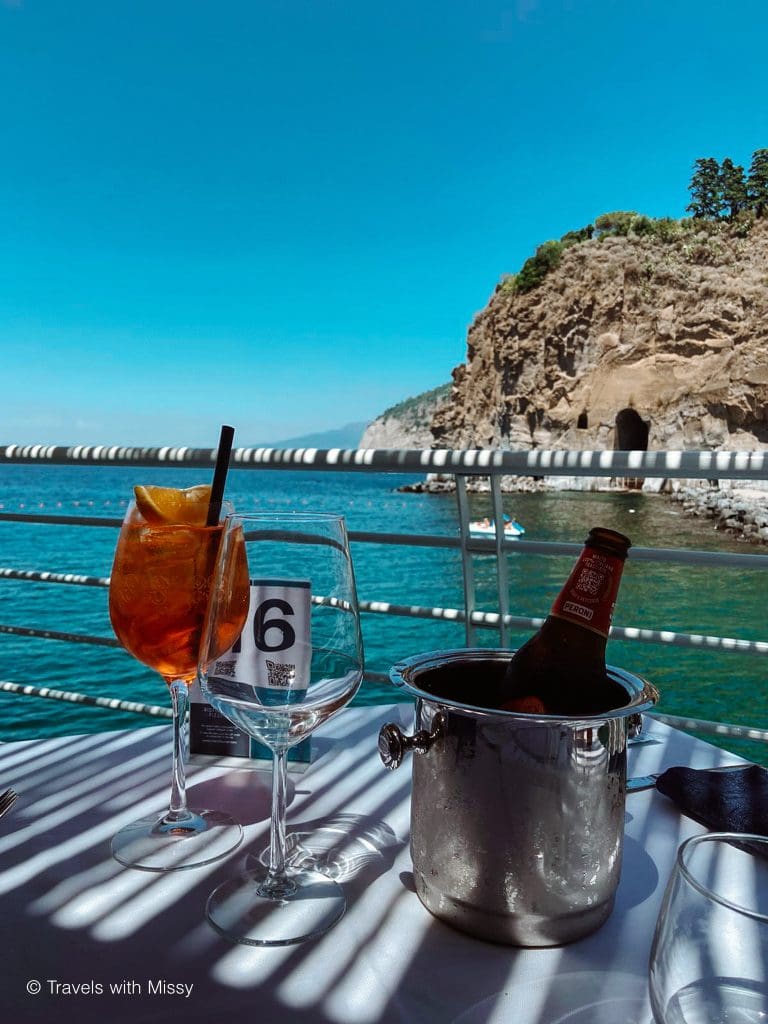 Of the two towns, Positano has soared in popularity, and it's hard to not stumble upon an Instagram or TikTok post covering the small romantic Amalfi Coast town in detail. 
Portofino has always been popular, but I've yet to see the same fanaticism around this Ligurian gem. Don't get me wrong, it's still extraordinarily popular, with over 10,000 people descending on the tiny village each day during the summer months. 
So let's dig into which beautiful Italian town you should visit in Italy in 2023?
Where are Positano and Portofino?
If you haven't glanced at a map of Italy recently, you may be surprised to find that the towns of Portofino and Positano are not exactly in the same location as one another. In fact, you'll find that the distance from Portofino to Positano is exactly 743km or 461 miles from one another.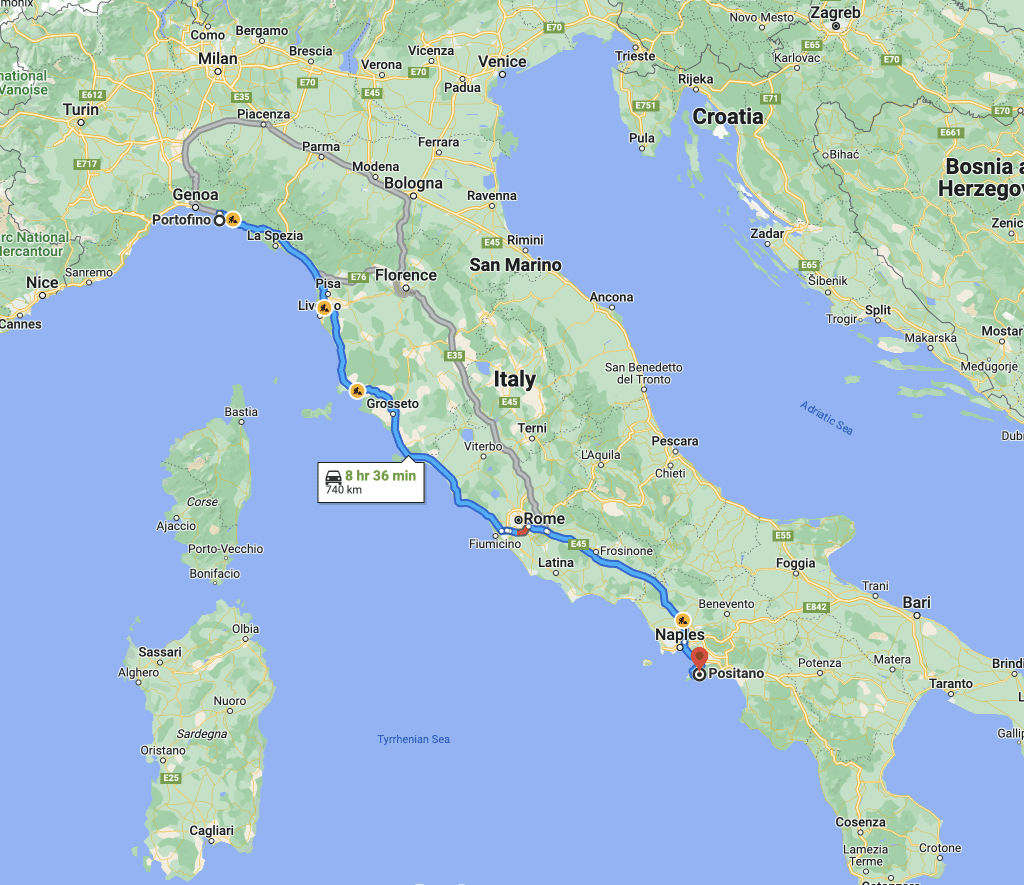 Or around a 9-hour car ride from one another.
So not exactly a day trip.
Portofino – Italian Riveria
Portofino is the crowing jewel of the Italian Riveria and one of the most popular places to visit on the Ligurian coastline. It's known for its opulent hotels, A-List celebrities and superyachts during the summer months.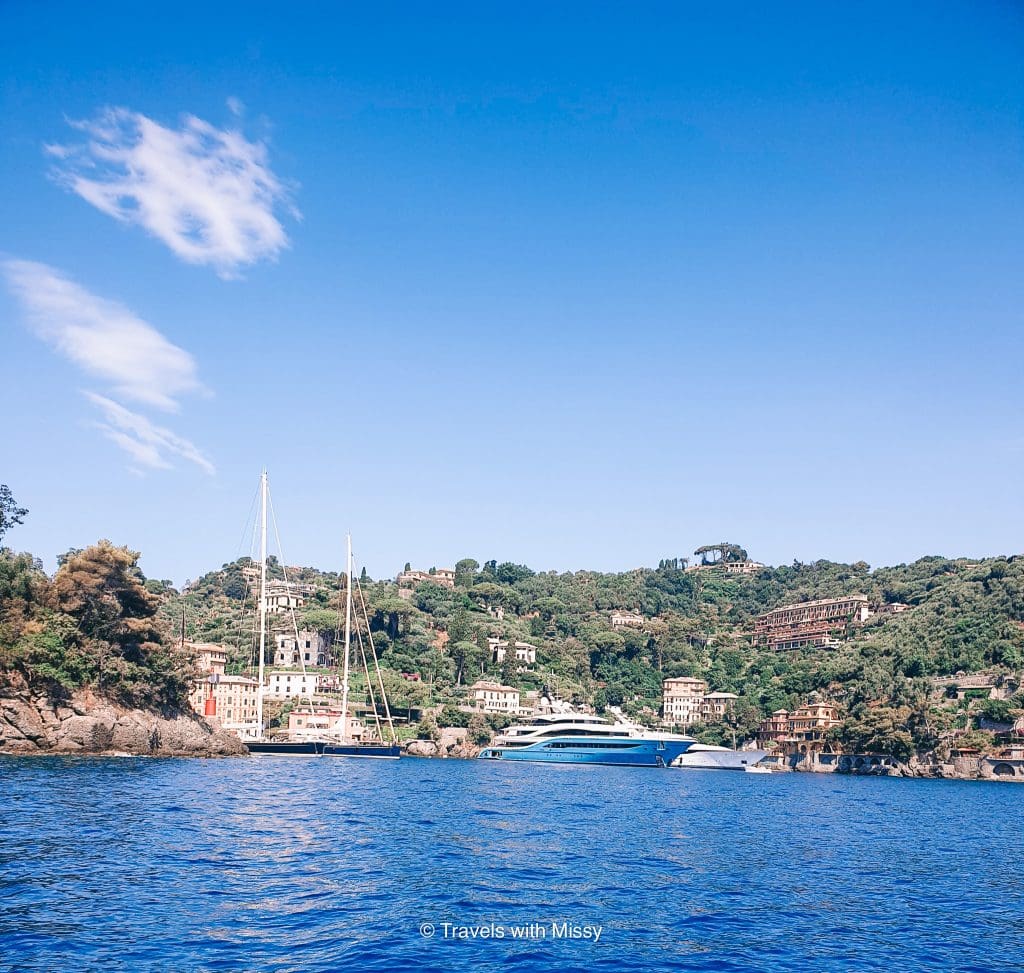 Portofino is a colorful fishing village that is surrounded by dense forest, multicolored homes, and a dreamy bay. There's a reason why celebrities anchor their multi-million floating homes yards offshore.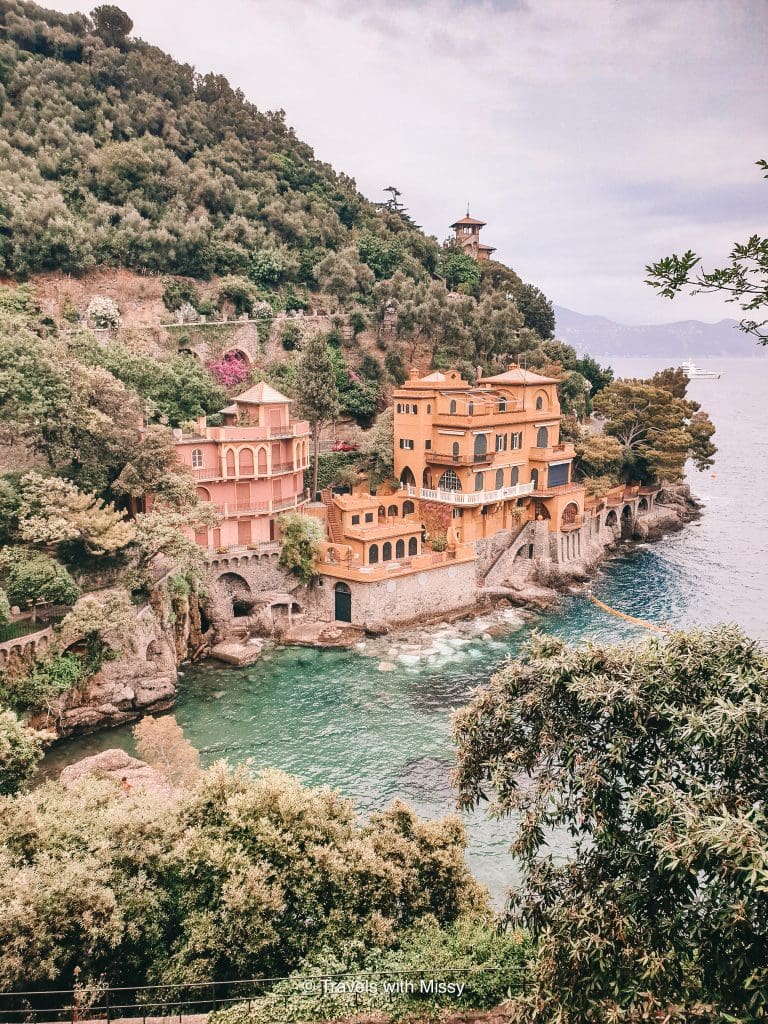 [icon name="sailboat" prefix="fas"] Top Pick: Portofino Boat and Walking Tour with Pesto Cooking & Lunch
Don't miss one of the most unbelievable experiences in Portofino. Explore the town of Portofino with a guided walking tour, before a Pesto cooking class and typical Ligurian lunch.
Spend an afternoon exploring the beautiful boutique stores in Portofino, sip on a glass of wine, hike to the lighthouse, and observe how the 1% live their luxurious lives.
One of the advantageous reasons aside from Portofino's beauty is that it's only a short distance from the equally majestic towns of the Cinque Terre. You can easily combine visiting the Cinque Terre over a number of days by traveling either on the train or from nearby Santa Margherita or Rapallo on the summer ferries.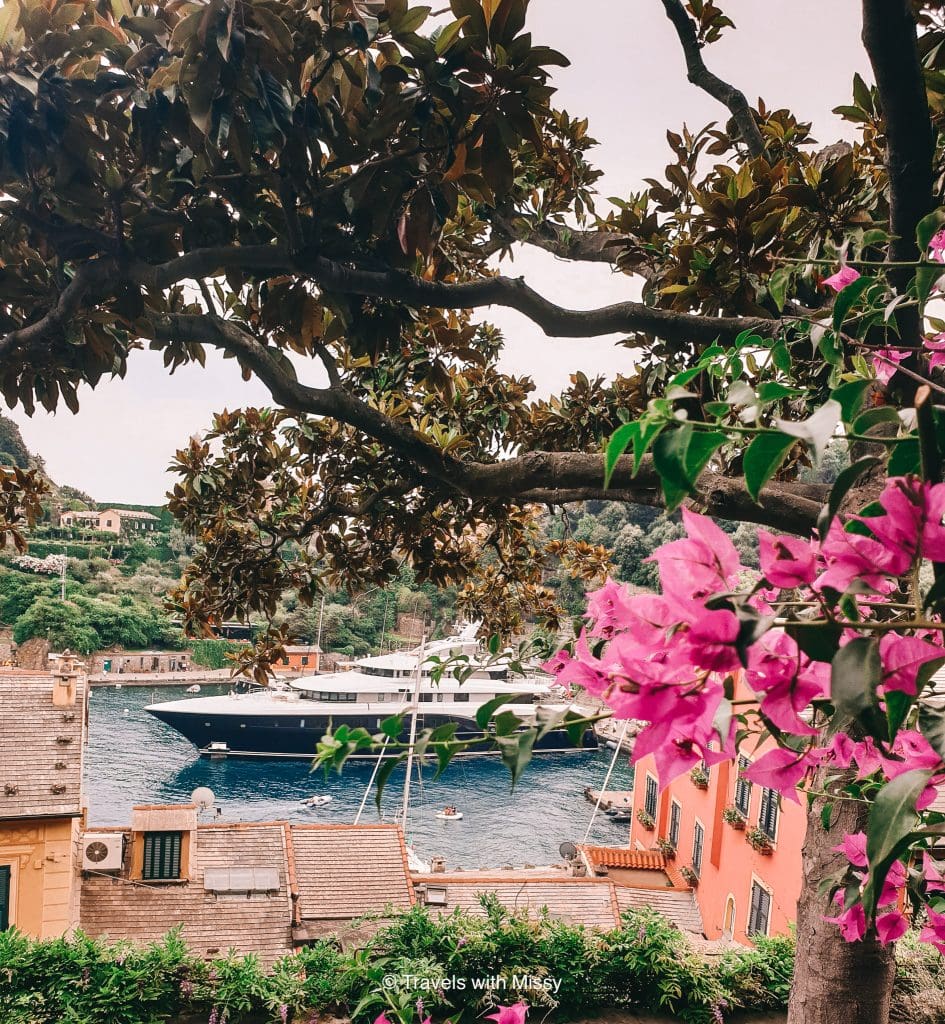 Positano – Jewel of the Amalfi Coast
I've written extensively about Positano throughout my site and you'll find links below of what to see and do in Positano. But to round it up, there is a reason why Positano has entranced visitors for hundreds of years.
It's absolutely beautiful.
It's a level of beauty that almost stuns you into silence and gives you a huge dopamine hit. There are several places in the world that have made an impression on me, and Positano is up there with Santorini in terms of wow-factors.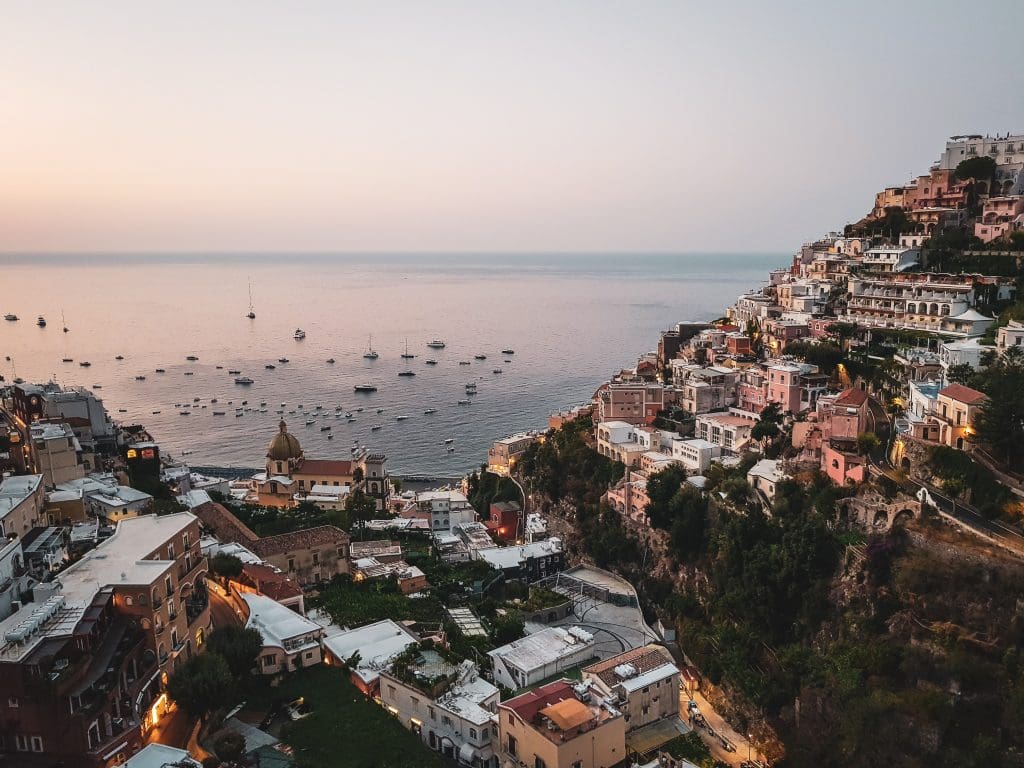 And there is almost a slight shame that Positano has exploded in popularity because it makes it almost impossible to enjoy those moments when you discover a small pocket of the town that isn't crammed with people.
That's why it's worth visiting Positano off-season to get a better sense of the place and appreciate its beauty when the streets aren't thronging with thousands of sweaty tourists.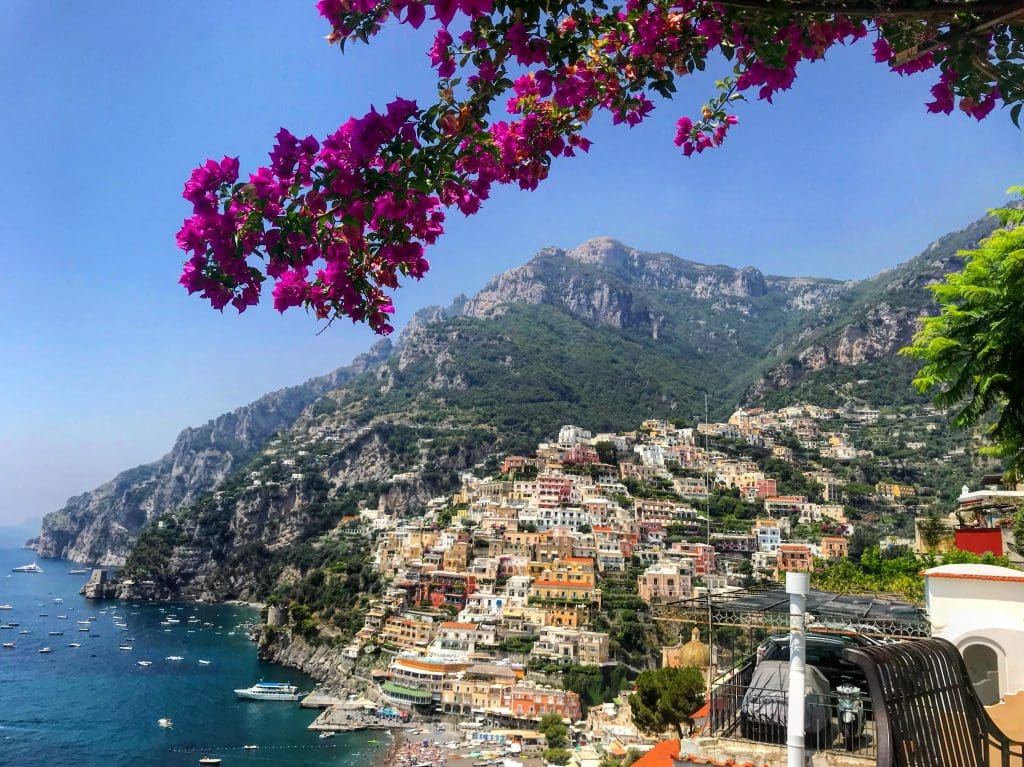 Anywho, rant over. Positano is best explored early in the morning before the heat and the many many stairs that make up this cliffside village. The town is a series of switchbacks, staircases and hills that is best discovered heading downhill from the main road. 
You'll explore boutique stores selling everything you could possibly imagine, cute little restaurants and cafes, as well as incredible hotels and accommodations that will make you ooh and aah as you make your way down gradually to Positano Spiaggia (aka the Positano Beach).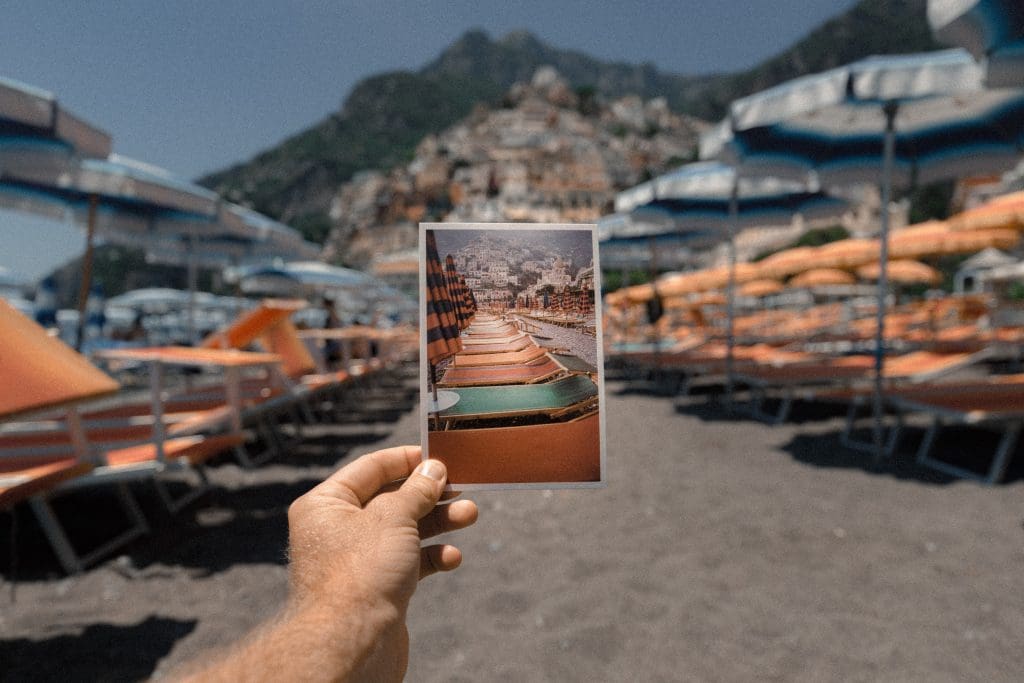 Spend your day eating gelato, laying out in one of the many beach clubs in Positano, or planning your next meal at one of the amazing restaurants in the town.
Positano is truly an incredible place and it should be visited at least once on your tour of the Amalfi Coast.
Which is better Portofino or Positano?
Portofino is teeny tiny. It's a great place for an afternoon or day out. However, if you wanted to spend more time in a single destination I would recommend choosing Positano as a better base.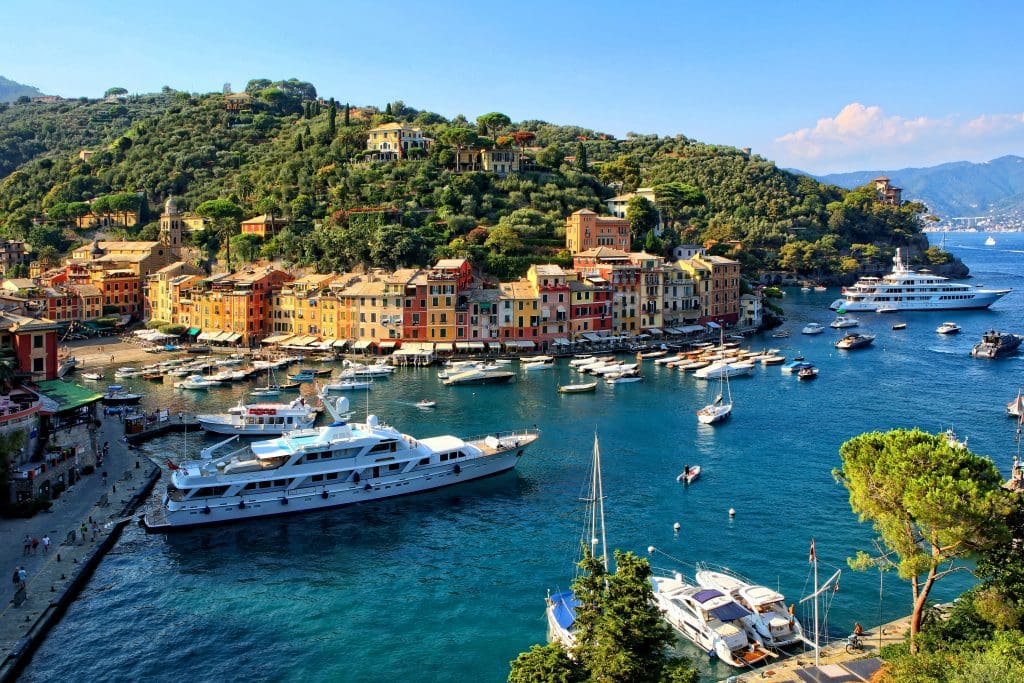 There is a lot more to do in Positano, with a better range of accommodations, restaurants, and bars. Plus in Positano, you'll have an enormous beach to lay out if you need an afternoon to relax from exploring the Amalfi Coast. 
Portofino is really small and you can squeeze in everything that you need to see in a single afternoon. The range of accommodation in Portofino is quite small and expensive (but so are the prices for hotels in Positano too), and you'll find a better range of hotels and B&Bs in nearby Santa Margherita, only 5 km away.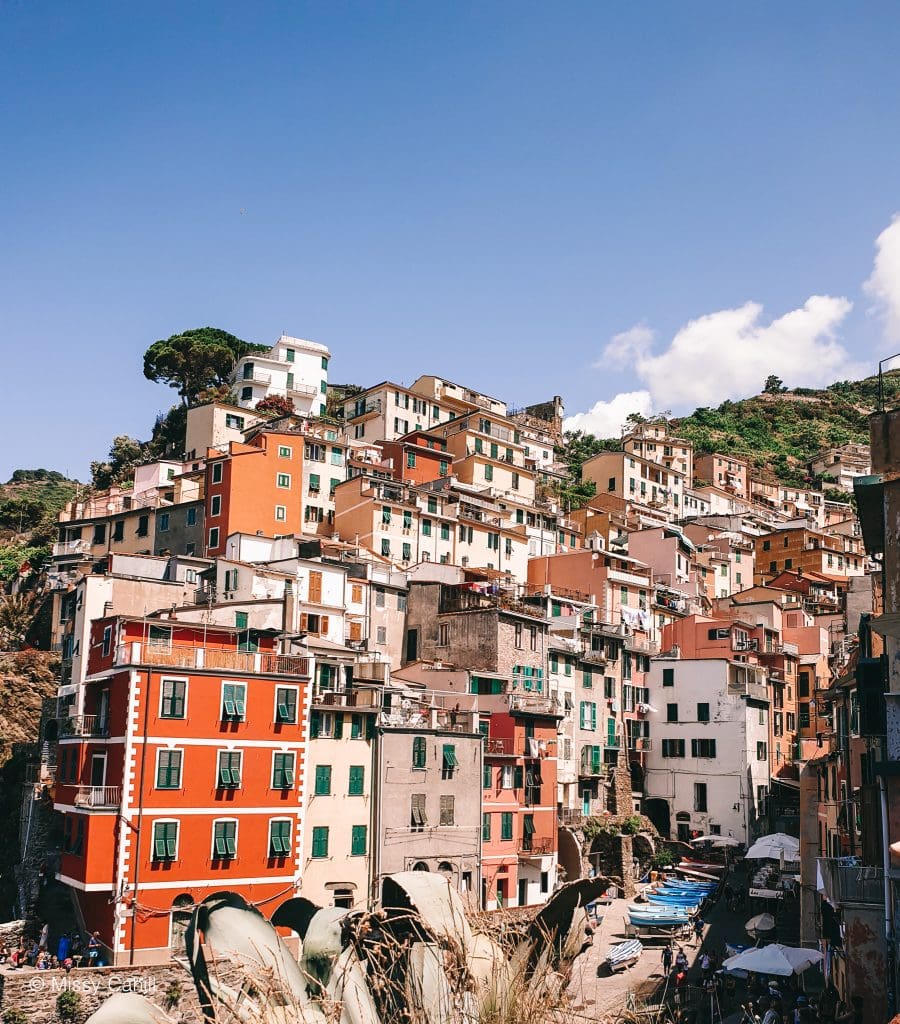 If you are short on time and are visiting the Cinque Terre, then a night or two in Portofino is more than enough to see and do everything in the area.
However, if you're looking for a longer place to base your vacation or things to do then I'd definitely recommend visiting Positano for an extended period of time.
Both places are truly incredible and very different. The main common denominator between the two is that they are extremely popular during the summer months. But it's easy to see why, they offer such beauty that visitors can't help but be drawn to them year after year.
Some of these may be affiliate links, which means when you buy something I may receive a small commission. There is no additional charge to you, and it really helps to support me – so thank you!