During the summer months, the Northcote Road in Clapham is one of the best places to grab brunch in Clapham. And especially during the weekends in the summer, when the road is closed off to traffic, with restaurants and bars spilling out on the street. It's perfect summer in London vibes and frankly unbeatable.
And it's not just summer that is full of crunching vibes, but even in autumn and winter, there is a great selection of brunch spots in Clapham to cozy up to. We love this part of London for many reasons, but one of them surely has to be its fantastic array of brunches and bottomless brunches in Clapham. Explore the top 10 best brunches in Clapham below.
The Best Brunch in Clapham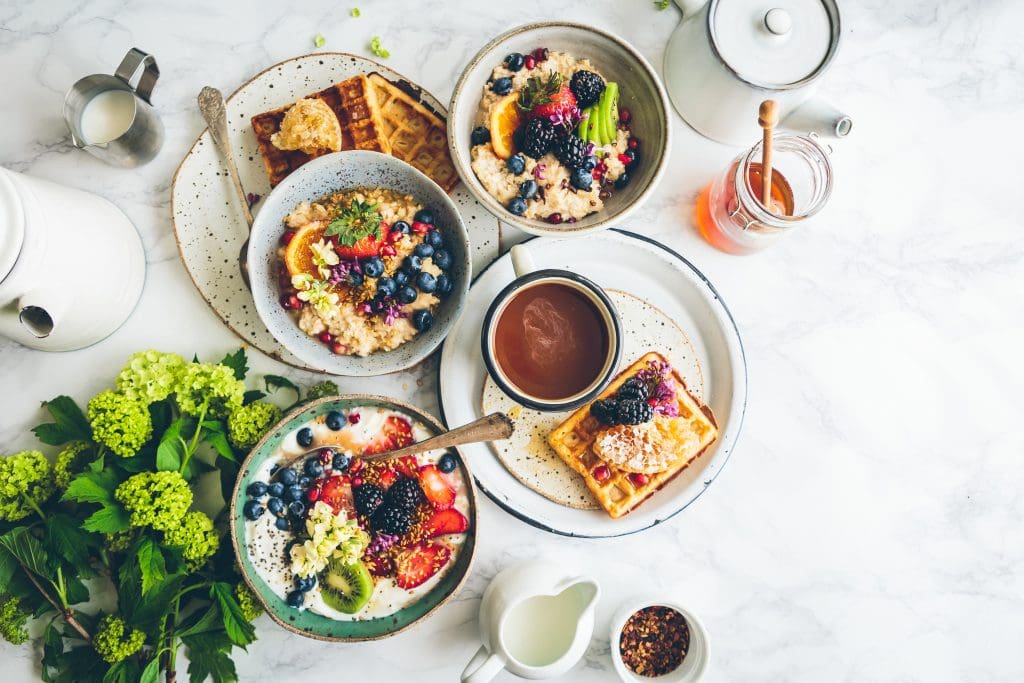 1. Minnow
Minnow is one of those spots for brunch in Clapham that is effortlessly chic and timeless. Regardless if it pouring rain, bitterly cold, or insufferably warm, Minnow has you covered for all seasons (and its seasonal menu gets the thumbs up from us).
With covered outdoor seating and space heaters, you can enjoy the London weather (and views over Clapham Common) for as long as you dare when enjoying brunch in Minnow. And it's not just weekends that are reserved for brunch, Minnow also offers brunch every day of the week until 3 pm.
The simplicity of Minnow's brunch menu is what draws visitors time and time again. When you do something as good as Minnow does, why change the formula? The sourdough bread used in several of the dishes in Minnow is outrageously delicious. Don't miss out on the poached eggs on sourdough toast, it's breakfast at its most basic but terrifically oh-so-yummy.
Can't make brunch? Check out their unreal Sunday Roast Club for £26 which includes all the trimmings.
Suitable for: Vegetarians and Vegan dishes are available.
Address: 21 The Pavement, London SW4 0HY, United Kingdom
Website: Minnow Clapham
2. Mommi
If you've been searching for one of the best bottomless brunches in Clapham then you'll love Mommi. An afternoon singing your heart out to power ballads, dancing, and indulging in bottomless cocktails or bubbles, is always going to be super fun!
Enjoy bottomless prosecco, cocktails, and pretty tasty brunch options that include burgers, avocado on toast, and vegan options – all for £34.99 per person.
In the evenings, Mommi returns to its Peruvian roots and late-night festive dining experience.
Address: 44-48 Clapham High St, London SW4 7UR, United Kingdom
Website: Mommi
3. No 32 The Old Town Clapham
Located on the edge of Clapham Common and part of the Darwin & Wallace family of bars and restaurants across London, at No 32 The Old Town Clapham you can expect a stylish setting, mouth-wateringly delicious menus, and good ambiance.
No 32 The Old Town is one of the standout spots for brunch in Clapham thanks to its stellar roof terrace. Whether you visit for brunch or in the evening, it's one of the most picturesque places in Clapham with views over the Common. During the weekends we recommend, that you book your space for brunch as this is one of the popular places to spend brunch in Clapham.
And if the roof terrace is too cold (blankets are provided), then make your way downstairs and enjoy brunch in their lovely living room-like dining area.
Much like their restaurant and bar in Battersea, the brunch menu is well rounded with stand-out dishes including the unmissable sweet potato hash and smoked salmon *chefs kisses*.
4. Perky Nel
The Perky Nel is a cozy pub in south Clapham that not only looks after its human guests really well but also our furry friends too. We love the Perky Nel for being an inclusive gastropub that is dog friendly and also has its own dog menu! Now your furry best friend can enjoy their own brunch too! (And alcohol-free dog beer, if Fido is really being the best boy). It's actually too cute!
With a large outdoor terrace at the front of Perky Nel, you can enjoy the cooler weather with space heaters, firepits and blankets provided. Dig into unbeatable fried chicken and waffles, chased down by a Peckham Paloma. Vegans will rejoice at a rather extensive menu compared to other restaurants and pubs that serve brunch in Clapham.
Enjoy a bottomless brunch in the Perky Nel on weekends from £25 per person on Saturdays and Sundays. Bottomless cocktails include Bellinis, Bloody Marys, Aperol Spritz, and of course bubbles.
Address: 7-8 Cavendish Parade, London SW4 9DW, United Kingdom
Website: The Perky Nel
5. The Abbeville
If you've been on the hunt for brunch in Clapham on those dark wintery mornings when all you want to do is snuggle up by a fire and eat something comforting – The Abbeville has you covered.
The Abbeville is a member of the Three Cheers Pubs, a group that specializes in cozy, quaint pubs across London. If you've been to any of their other pubs in the area, you know you're in good hands.
Serving comforting brunch dishes such as the Full English, Smoked Salmon, and Avocado on sourdough toast, you won't find a better-valued brunch in Clapham than The Abbeville.
Brunch is served on the weekends between 10 am and 1 pm.
Address: 67-69 Abbeville Road, Clapham, London. SW4 9JW
Website: The Abbeville
6. The Clapham North Pub
Sister pub of the Perky Nel in south Clapham, owners Livelyhood have created another atmospheric and independent neighborhood pub in Clapham.
You can expect more of the same in the Clapham North Pub, just on a larger scale. With a similar menu to that of Perky Nel, there are variations of what is on offer. Try the Breakfast Muffin (which also comes in a vegan version too), and
It has a good atmosphere on the weekends when there are major sporting events on, the bottomless brunch is worth taking advantage of.
7. Blame Gloria
One of the best and most fun bottomless brunch in Clapham can be found in Blame Gloria. With various locations in London and around the country, prepare to spend your brunch drinking, singing and dancing the afternoon away.
Is there a better way to spend a Saturday afternoon, indulging in bottomless cocktails, tasty food, and singing your heart out to the best ballads? Celine Dion eat your heart out!
The brunch menu at Blame Gloria's may not be extensive, with a handful of items on their limited menu. We're there to sing and drink right? Blame Gloria have the right priorities.
Drag Queens and West End Stars perform some of the best renditions of classics that will have you dancing on the tables over the course of 90 minutes.
8. The Little Orange Door
There are not many bars in London where you can enjoy sitting in a bathtub and not receive some odd looks.
You may end up in the bathtub after enjoying a bottomless brunch in the Little Orange Door, a weekend specialty. Enjoy bottomless prosecco or rum punch for £19.95 over a 90-minute period.
Brunch menu items include a variety of poached eggs, pancakes and an extensive cocktail menu.
The Little Orange Door gives off the perfect vibes of hanging out in your mate's living roof, with eclectic furniture, decor, and small touches throughout the flat.
9. Megans
Brunch in Megan's is always a reliable affair. The food is good, the decor delightful and the service tends to be spot on. It also does a decent bottomless brunch for £25, including unlimited prosecco for 90 minutes.
In order to avail of the bottomless brunch in Megan's, you need to purchase a main, of which the Shakshouka is absolutely delicious. Make sure to grab a side of Lahmucan, which is out of this world insane.
Address: 55-57 The Pavement, London SW4 0JQ, United Kingdom
Website: Megans Clapham