Frustratingly Dublin is one of the only capital cities in Europe that is not well connected for visitors arriving at Dublin Airport. Considering Dublin city centre is only 10km from the airport, the limited infrastructure is frustrating not only for visitors but for Irish people too and is discussed frequently by politicians when seeking reelection. The short and simple of it is that there are limited options. There are taxi's (which cost a small fortune), Dublin buses and private coaches that will take you to the city centre. There are no trams or trains that are connected to the airport. This is a guide for visitors on how to get from Dublin Airport to Dublin City Centre with the limited offerings available.
Arriving at Dublin Airport
Dublin Airport has two terminals. Terminal 2 is the oldest building in the airport and dates from the 1970s. Airlines such as Ryanair, WizzAir, KLM and European-based airlines arrive and depart from Terminal 2. Flights arriving from the United States, Middle East and Asia tend to land at Terminal One. Airlines such as Aer Lingus, Delta Airlines, Etihad, Emirates and United Airlines depart from Terminal 1. Completed in 2010, Terminal 1 also serves as a US Border Pre-Clearance for visitors US-bound.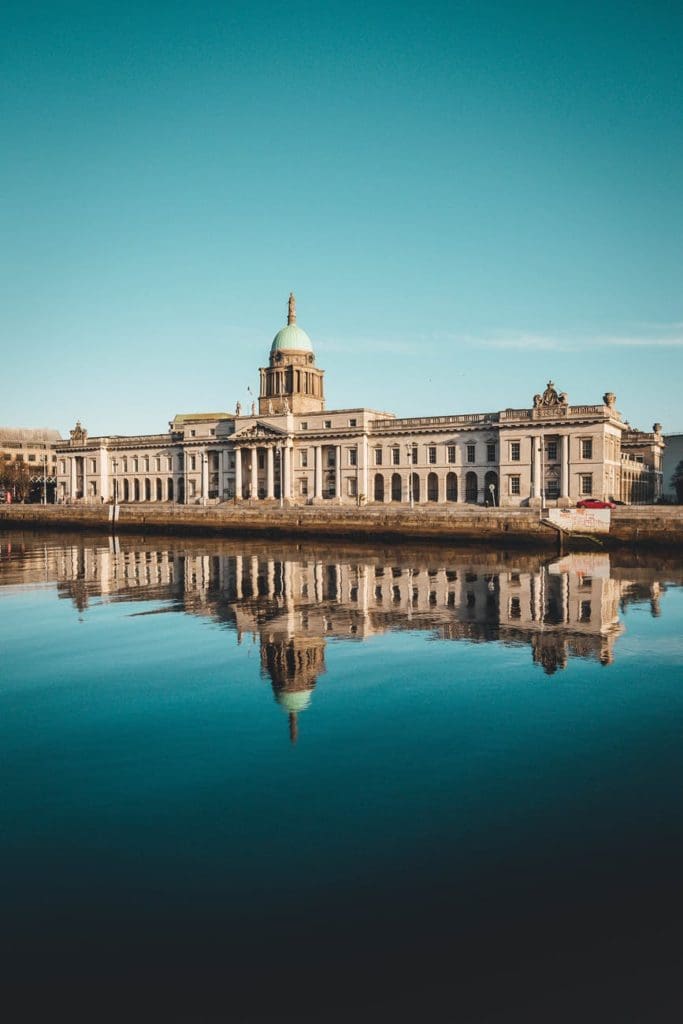 Exiting into the Arrival Hall
For visitors arriving at Terminal 1, you will encounter ATMs and a Spar (Convenience Store) where you can purchase a Leap Visitor Card. Follow signs for car rentals. Upon exiting into Terminal 2, you will find car rental stands, a help desk and a WHS Smith where you can purchase your Leap Card. A Taxi & Bus Stand will help you with information for your journey into the city. 
Is there a train station at Dublin Airport?
There are no train stations that connect Dublin Airport with the city centre. The nearest train station is at Drumcondra and you will need to take a bus or taxi to the station. 
Buying a Leap Visitor Card
Leap Visitor Cards have discounted travel cards that you can top up via phone or at convenience stores in Dublin. The Leap Card allows visitors to travel on Dublin Buses, Dart (Dublin train) & Luas' (Trams). 
Make sure to validate your journey by 'tapping on' with your Leap Card when entering a bus or Luas and when you finish your journey by 'tapping off' when you reach your destination. At the Dart stations, there are validation boxes on the platforms where you can perform this action of tapping on and off. 
| | |
| --- | --- |
| 1 Day (24 Hours) | €10 |
| 3 Days (72 Hours) | €19.50 |
| 7 Days (168 Hours) | €40 |
Taxi
A taxi from Dublin Airport to Dublin City Centre should cost between €25 and €30. Tipping is appreciated but not required. There are taxi stands available outside of each terminal. Taxis are metered, regulated and fares can be estimated on the Taxi Fare Estimator.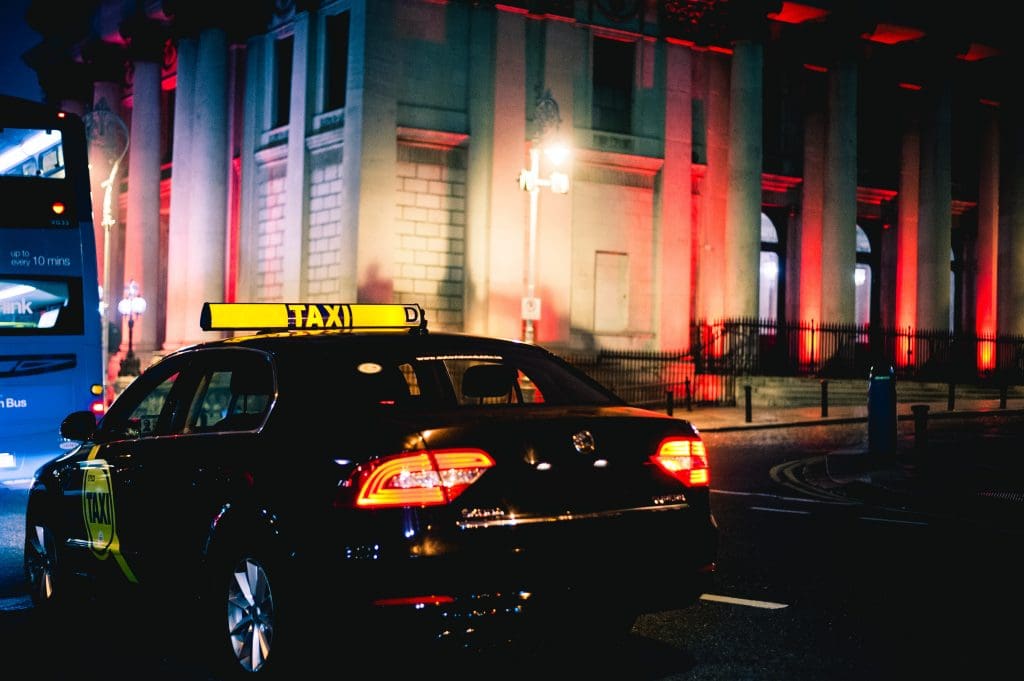 Dublin Bus
Dublin Bus is the capital's public bus service that serves the Dublin city centre and the greater Dublin area. The #41 Dublin Bus will leave visitors on Lower Abbey Street, a stone's throw away from O'Connell Street. You can use the Leap Visitor Card on the bus.
If you are travelling with a lot of luggage, the bus can be difficult to use as there is limited storage on Dublin Buses. You can also travel on the #16 Dublin Bus and which will terminate on O'Connell Street (Upper). Using Dublin Bus is a great way to get around the city and see all the local sights that Dublin has to offer.
Dublin Express
Dublin Express is a coach service which costs €6 and runs from Dublin Airport into the city centre. There are 10 stops along its route from the airport and is the fastest way of getting into the city. Dublin Express takes 17 minutes from the Airport to the city centre. It travels via the Port Tunnel and has stops along the following quays:
Georges Quay
Ashton Quay (Trinity College Dublin)
Wellington Quay (Temple Bar & Dublin Castle)
Usher & Merchant's Quay (Christ Church Cathedral)
Heuston Station
Eden Quay (O'Connell Street & Spire).
Air Coach
The Air Coach is a service that runs from both terminals and traverses through the city centre and into the suburbs of Dublin and other parts of the country. This service is the best way to connect to those staying in Leopardstown, Stillorgan, University College Dublin (UCD), Donnybrook, Blackrock, Killiney & Greystones. Air Coach also operates a service to Cork, Belfast and Galway. The Air Coach bus stop is outside the Arrivals Hall and can be found at Zone 2 at Terminal 1 and Zone 20 at Terminal 2.
The 700 bus leaves every 30 minutes and stops frequently in Dublin City Centre at popular stops such as O'Connell Street, Trinity College Dublin, St. Stephen's Green & Leeson Street and costs €9. The journey on the Air Coach from Dublin Airport to City Centre takes 30 minutes and there is space for luggage underneath the bus. Leap Cards cannot be used on the Air Coach, you can buy tickets from the bus stands outside Terminal 1 or 2, and can also be purchased online at the Air Coach website in advance. You can also buy tickets on board from the driver.
| | | | |
| --- | --- | --- | --- |
| Bus Number | Route | Frequency | Fare |
| Route 700 | Dublin Airport to Leopardstown | Every 30 Minutes | €11 Adult Single Ticket |
| Route 702 | Dublin Airport to Greystones | Every 2 hours | €16 Adult Single Ticket |
| Route 703 | Dublin Airport to Killiney | Every 2 hours | €13 Adult Single Ticket |
| Route 704x | Dublin Airport to Cork city centre | 20 Daily | €20 Adult Single Ticket |
| Route 705x | Dublin Airport to Belfast | 22 Daily | €17 Adult Single Ticket |
| Route 706x | Dublin Airport to Galway | 10 Daily | €20 Adult Single Ticket |
Car Rental
Car rental is a popular option as many travellers spend most of their time outside of Dublin, visiting counties such as Kerry, Cork and Galway. You can find many of the big names in car rental, Alamo, Hertz, Avis, Budget have rental desks in Terminal 1 & 2. Prebooking your rental car in advance is always advised and rates tend to be a lot cheaper. Rentalcars always have really great offers and a huge range of cars available from reliable car rental brands. Make sure to check whether the accommodation you have booked has parking included or nearby. Parking lots in Dublin City Centre can be astronomically priced. Remember cars drive on the left in Ireland.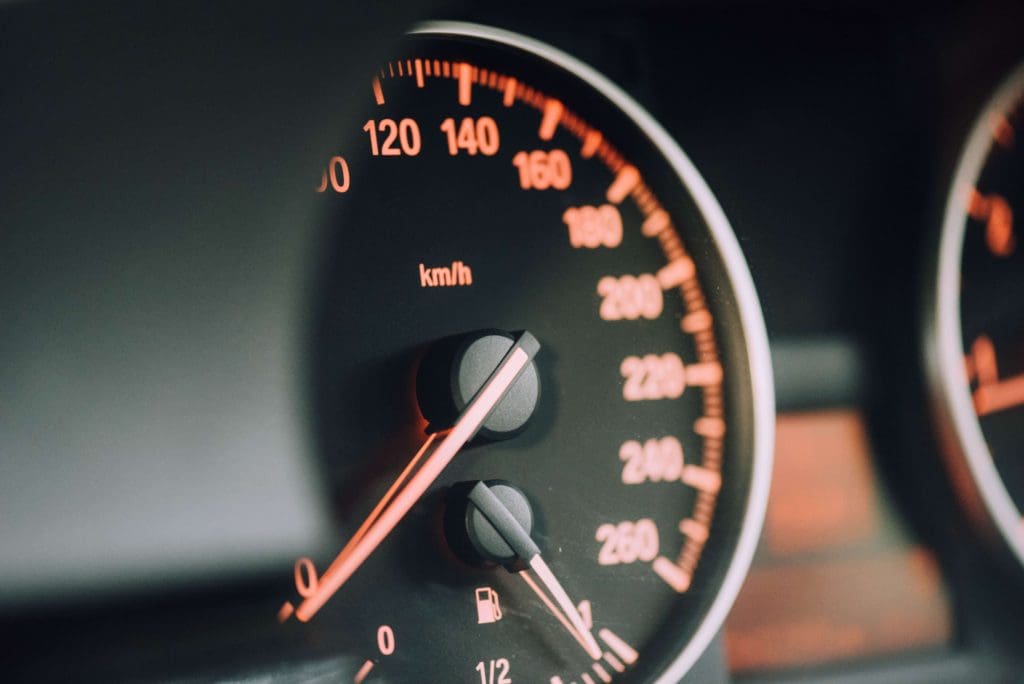 Dublin Airport to City Centre Time?
The travel times vary when travelling from Dublin Airport to the City Centre. This is dependent on factors such as rush hour traffic, accidents etc. The airport is only 10km from the city centre and the journey time should take 30 minutes. The Dublin Express Bus uses the Port Tunnel which makes the journey even shorter and can get into the city centre in 17 minutes.
What is the cheapest way from Dublin airport to city centre?
The cheapest way to into Dublin City Centre is via Dublin Bus. If you use the Leap Visitor Card, the journey to and from the airport on Dublin Bus is included in the purchase of the card.
"You can even travel to and from the Airport at the start and end of your trip without any additional charge."

Leap Visitor Card Website
Otherwise, the fare without the Leap Visitor Card costs €3.30 for a Single Adult Fare. The Dublin Express Bus costs €6 and allows for luggage to be stored underneath the bus.
---
Unlike other modern cities in Europe that make it easy for visitors to seamlessly transport from the airport to the city, Dublin is not quite there and has no plans for further infrastructure. Travelling around Dublin City is easy and the city is small. Irish people are extraordinarily friendly and always happy to help and give advice if you ever get stuck.