Is Nerja Worth Visiting? – 6 Reasons To Visit In 2024
Nerja is one of the most popular towns on Spain's Costa del Sol for a number of reasons. It has retained its authentic Spanish character with its delightful historic center and surrounding streets and neighborhoods.
The beaches of Nerja are some of the cleanest on the Costa del Sol, and offer clear water for sea swims to cool off from the piping hot weather. Beach bars and sun loungers are available on Burriana Beach, which has been voted one of the best beaches on the Costa del Sol.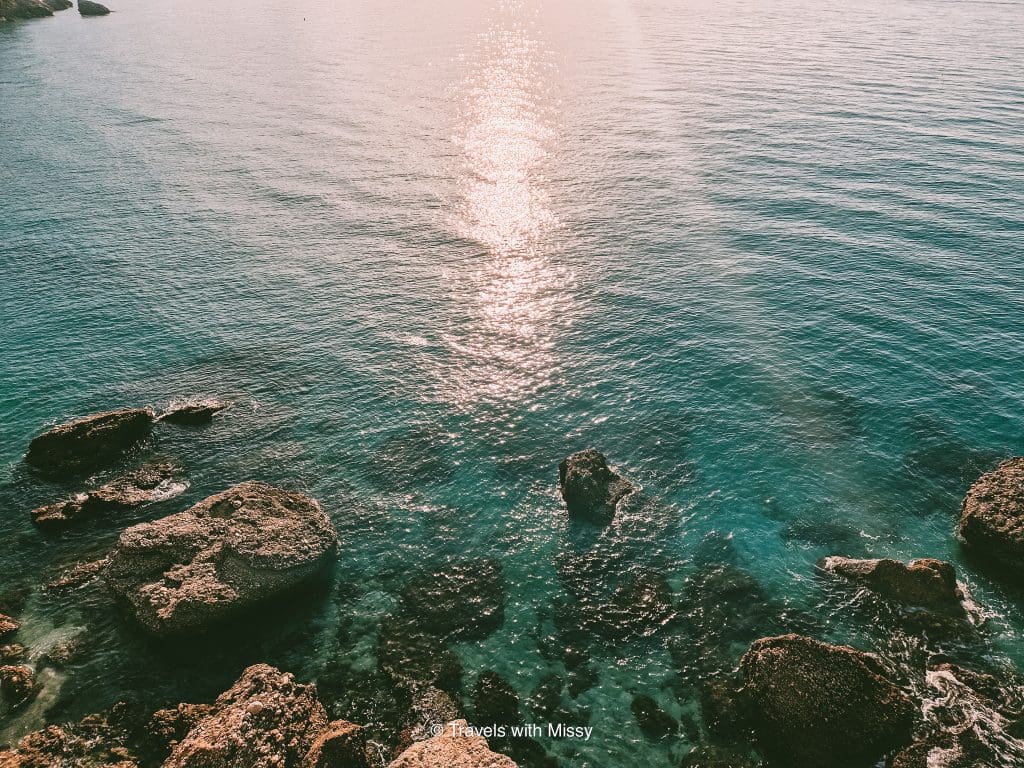 The restaurant scene in Nerja offers a wide variety of cuisines for all visitors, from traditional Spanish tapas to Indian and high-end dining.
The town of Nerja has soared in popularity since the 1960s when it was once a quaint fishing village. The explosion of package holidays in the 1970s cemented Nerja's popularity with British, Irish, and Swedish tourists who over the years have purchased holiday homes and set up businesses in the town.
My family has owned a house in the town since 2007 and I've been lucky to call Nerja, Spain my home away from home. Nerja offers so much to its visitors. It has a fantastic dining scene with an abundance of restaurants, bars, and some of the best beaches on the Costa del Sol.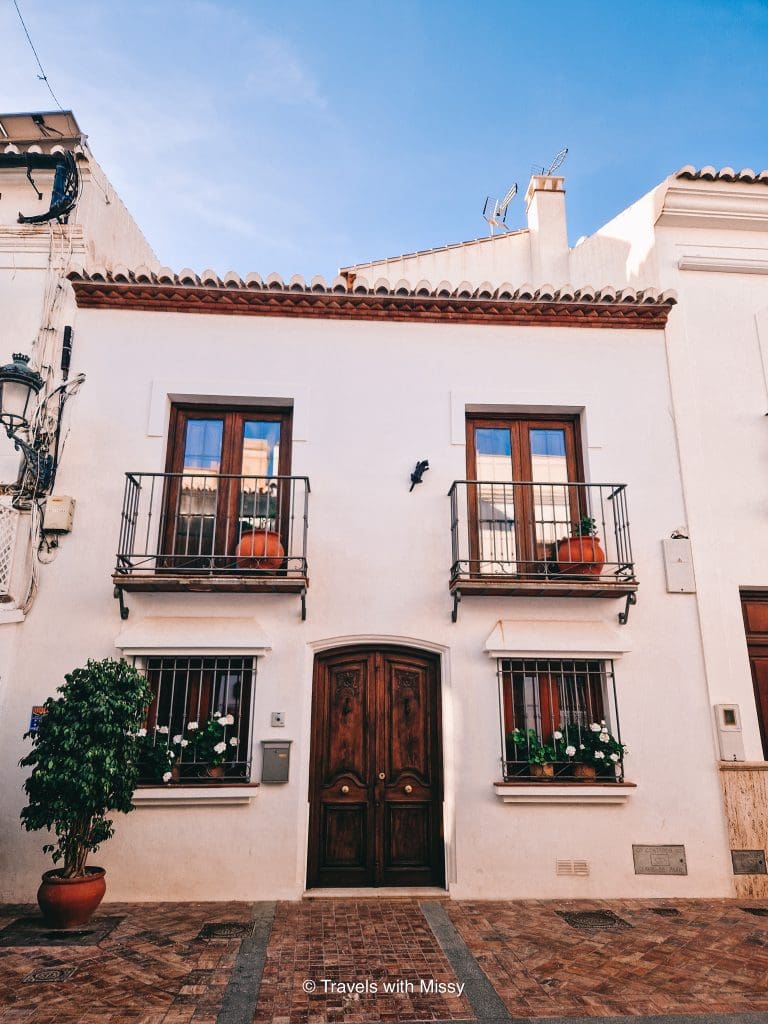 Is Nerja worth visiting? If you're looking for sun, sand and great restaurants than its a resounding yes! Nerja offers a lot of families, couples and friends looking for a Spanish town that is vibrant and retains its authentic Spanish flair.
Things to do in Nerja
When deciding if Nerja is worth visiting, there are a few incentives to make that decision a little bit easier for you.
1. Nerja Beaches
One of the most popular beaches in Nerja, and certainly east of Malaga, Burriana Beach is a long sandy beach with fantastic beach bars and restaurants.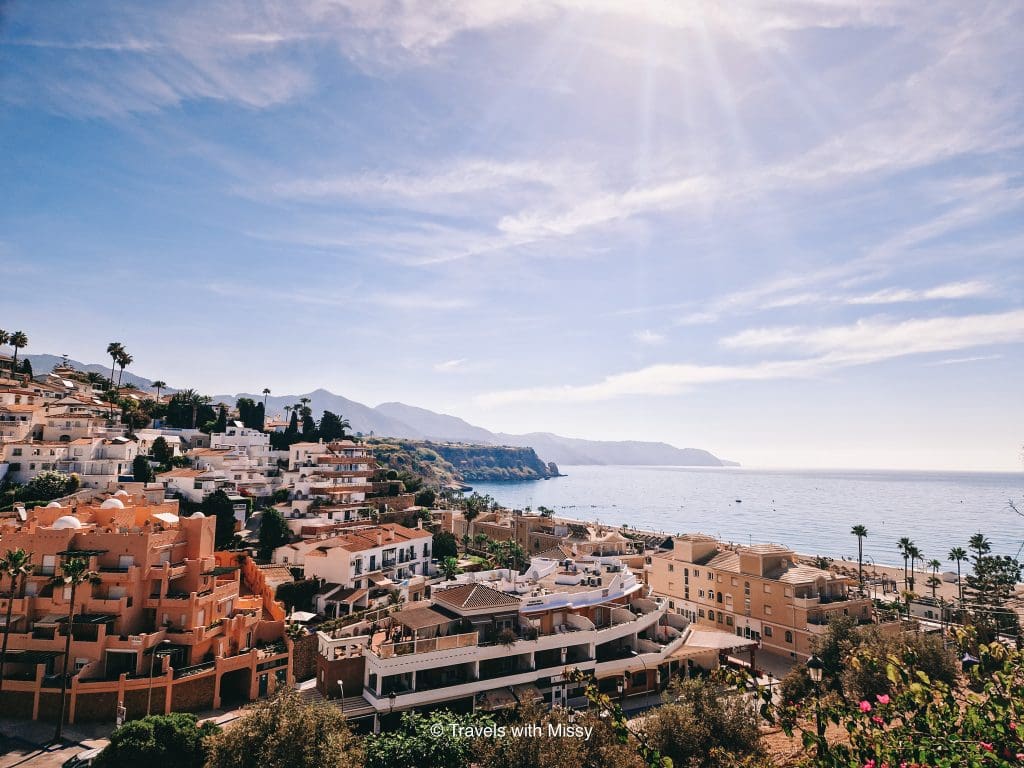 In the height of summer, the beach throbs with thousands of visitors who descend upon its shores to swim in the crystal clear waters and lounge on the soft sand of Burriana Beach. Or participate in the excellent sea kayaking and paddle boarding available to rent.
All along the beach, there are a number of restaurants that also off beachgoers an opportunity to relax on a beach bed for the day. Prices for sun loungers on Burriana Beach start at €6 per bed and include the use of an umbrella.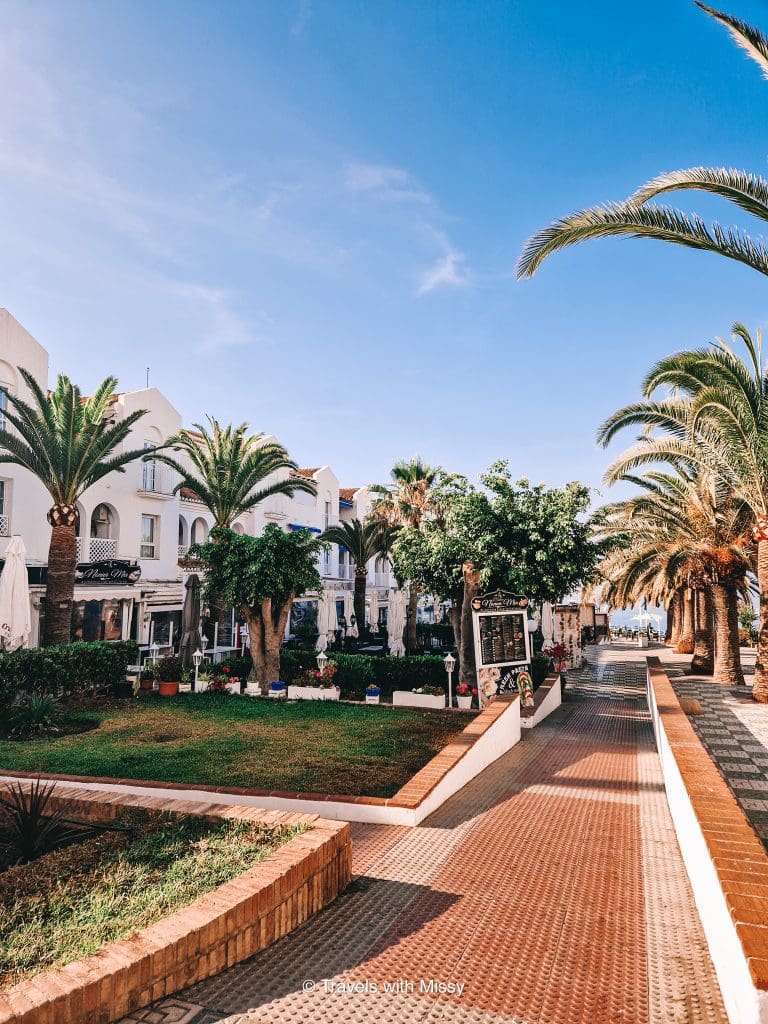 Burriana Beach has a fantastic selection of restaurants to enjoy lunch or dinner at. It's worth visiting the beach alone just to sample some of the delicious and fantastic restaurants on the seafront.
Nerja is blessed with an endless variety of beaches that range in popularity from Burriana Beach to some of the quieter coves along the Carabeo and in Nerja town.
For a complete list of the best beaches in Nerja, check out my post on which beach is the right one for you in Nerja.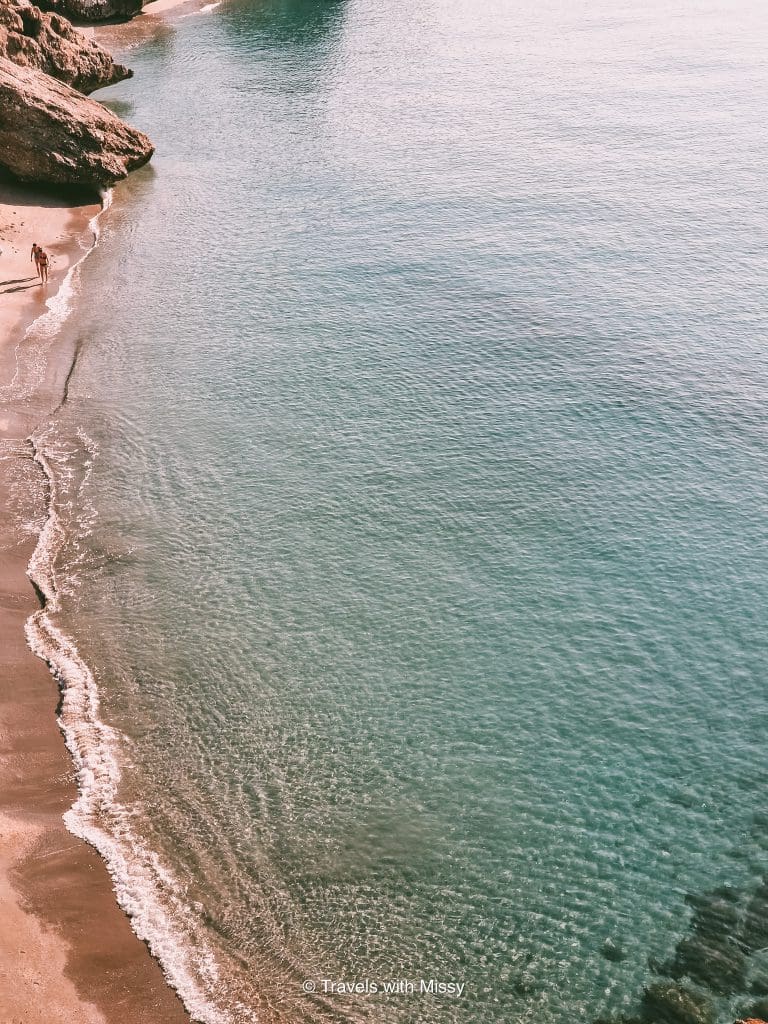 2. Balcon de Europa
The Balcon de Europa is one of the highlights in Nerja town. It is a long promenade lined with palm trees that juts out into the Mediterranean sea.
Most evenings on the Balcon de Europa you can find portrait painters, jugglers, and musicians playing on the Balcon. The Balcon de Europa gives visitors a sweeping view of the coastline for kilometers.
3. Nerja Restaurants
The food in Nerja is one of the reasons to visit this magical Spanish destination. There are endless restaurants that offer every cuisine imaginable, and I'm thankful to have spent a number of years in Nerja building my list of restaurants that I recommend to friends and family.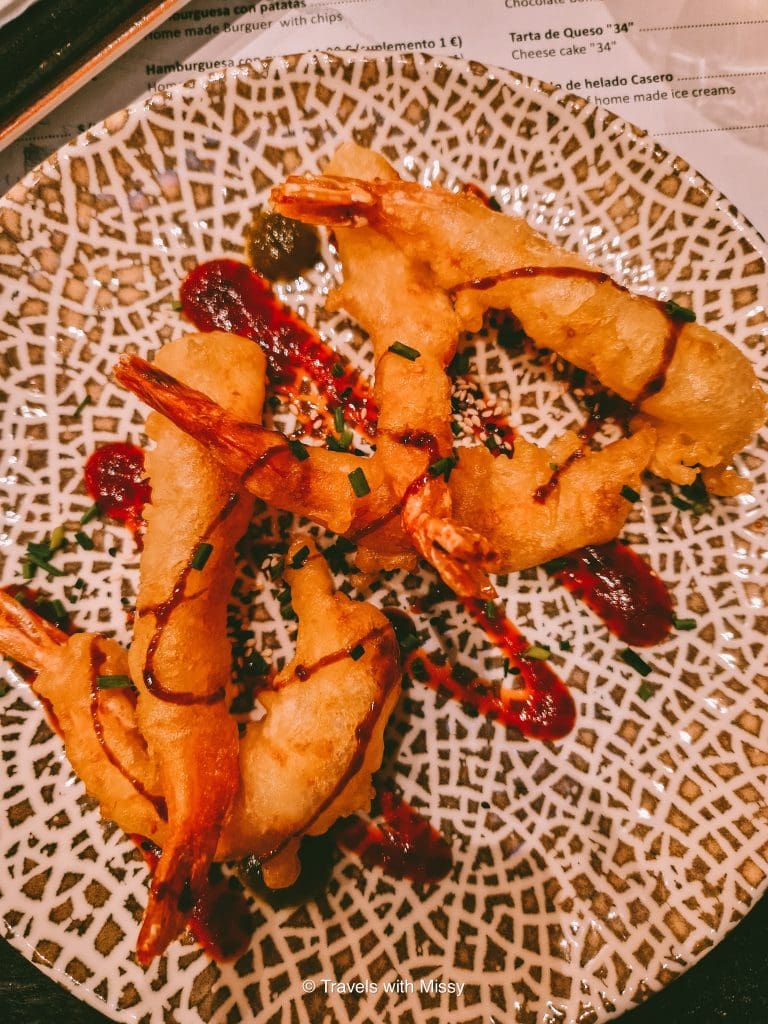 The best Paella is found on Burriana Beach in Ayo's. It's a restaurant that refuses to take itself seriously and offers just excellent quality dishes time and time again.
For further information on which restaurants to check out, make sure to read my guide to the best restaurants in Nerja.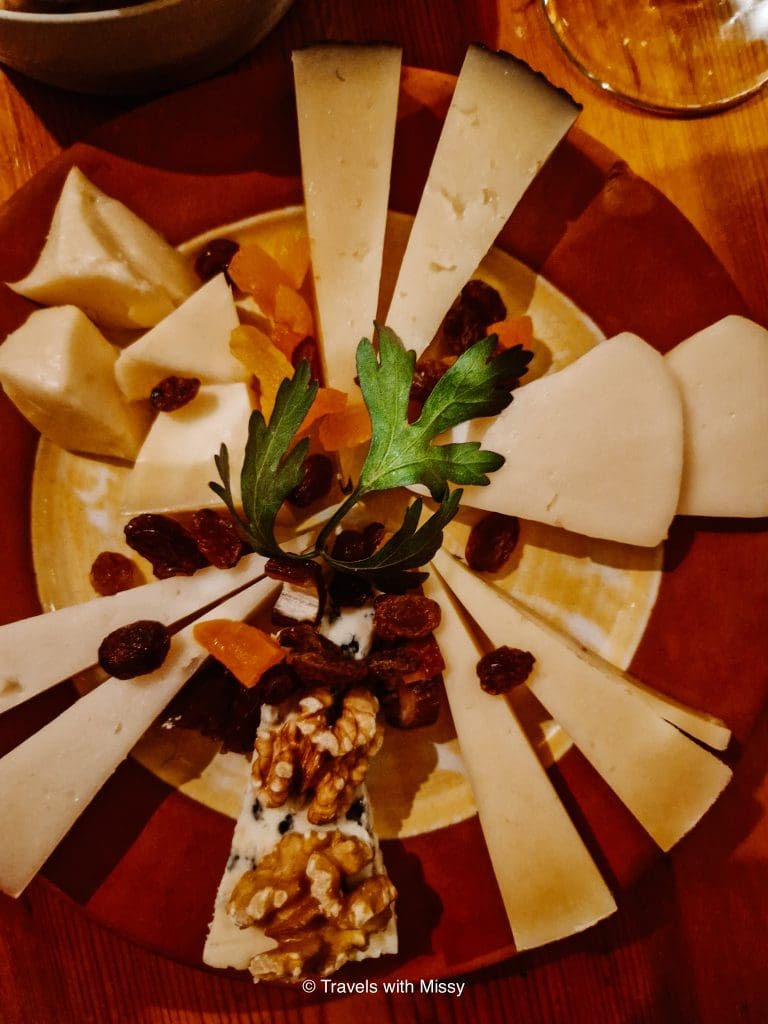 4. Frigiliana
The nearby town of Frigiliana is one of the prettiest white villages in Southern Spain. Frigiliana sits high in the Sierra Tejeda mountains and has quaint streets that are home to artisan shops, restaurants, and bars.
The town is incredibly picturesque and worthy of a day trip when visiting the area surrounding Malaga.
5. Nerja Caves
Visitors can spend their time visiting the infamous Nerja Caves which is home to the world's largest stalactite. These caves were only discovered relatively recently in 1959 and are a wonderful way to spend a hot afternoon in the cool subterranean chambers.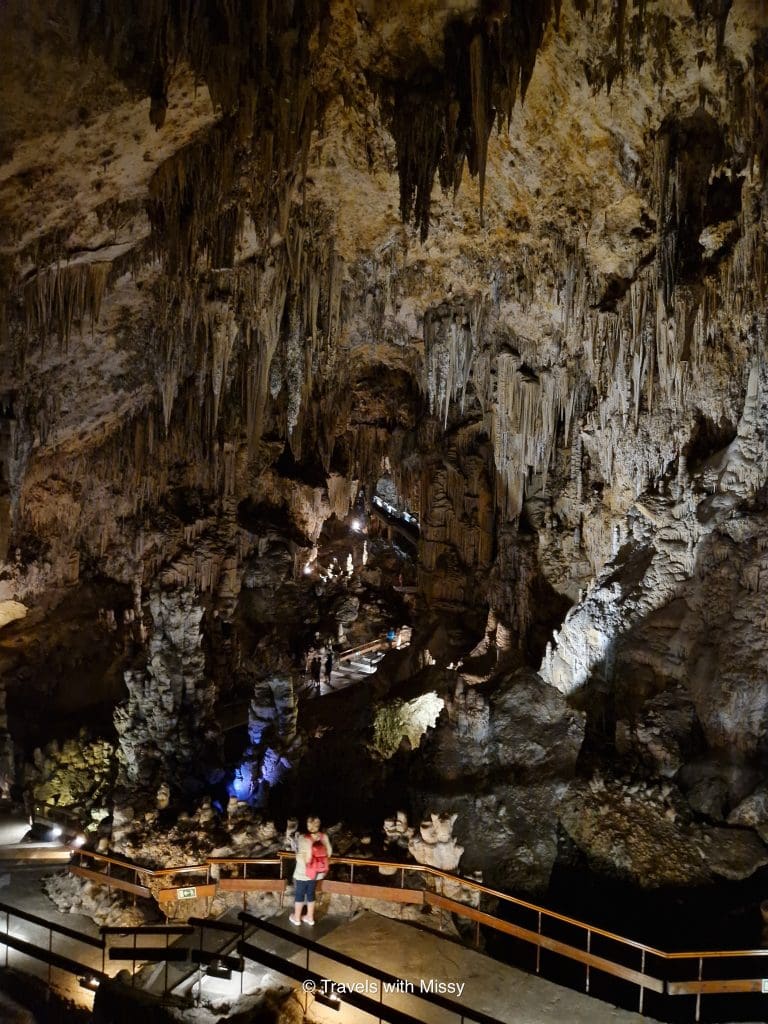 Concerts also used to be held in the underground wonderland due to their incredible acoustics. Check the availability and purchase tickets for the Nerja Caves directly from the widget below or click here for more information on tickets for Nerja Caves.
Best time to visit Nerja
Naturally, the summer months are always the busiest time in Nerja and the Costa del Sol. The summer is when Nerja is at its busiest with restaurants and accommodation booked out.
The town is lively and there is a great atmosphere around. The beaches, especially the Burriana beach have lots of activities such as kayaking tours, paddle boarding, parasailing, and inflatable toys to hire.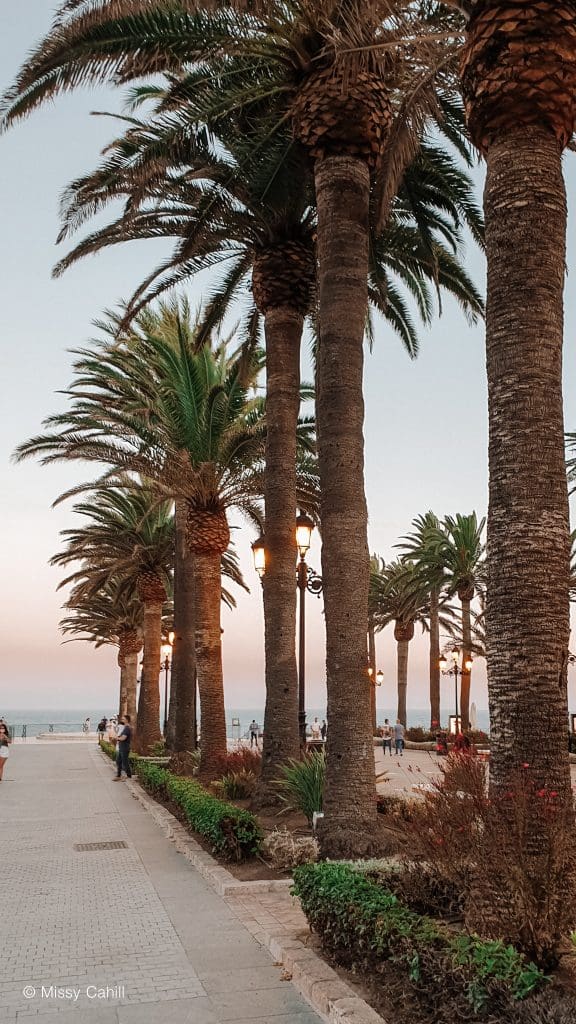 On the shoulder of the summer season is a personal favorite time to visit Nerja. The months of May and September are quieter and accommodation prices tend to come down quite a bit. The weather in May is beautiful, with the temperature creeping into 23C/73F+ sunny days.
September is the perfect month in Nerja, the sea is the warmest it will be, the beaches are quieter and the weather is gorgeous. The average temperature is 28C/82F. Nerja is worth visiting at the end of September for a perfect sun break that is guaranteed good weather and quieter hotels and complexes.
October is still incredibly warm in Nerja, you may have a rainy day here or there, but you'll find the town winding down and a lot of the beaches extremely quiet.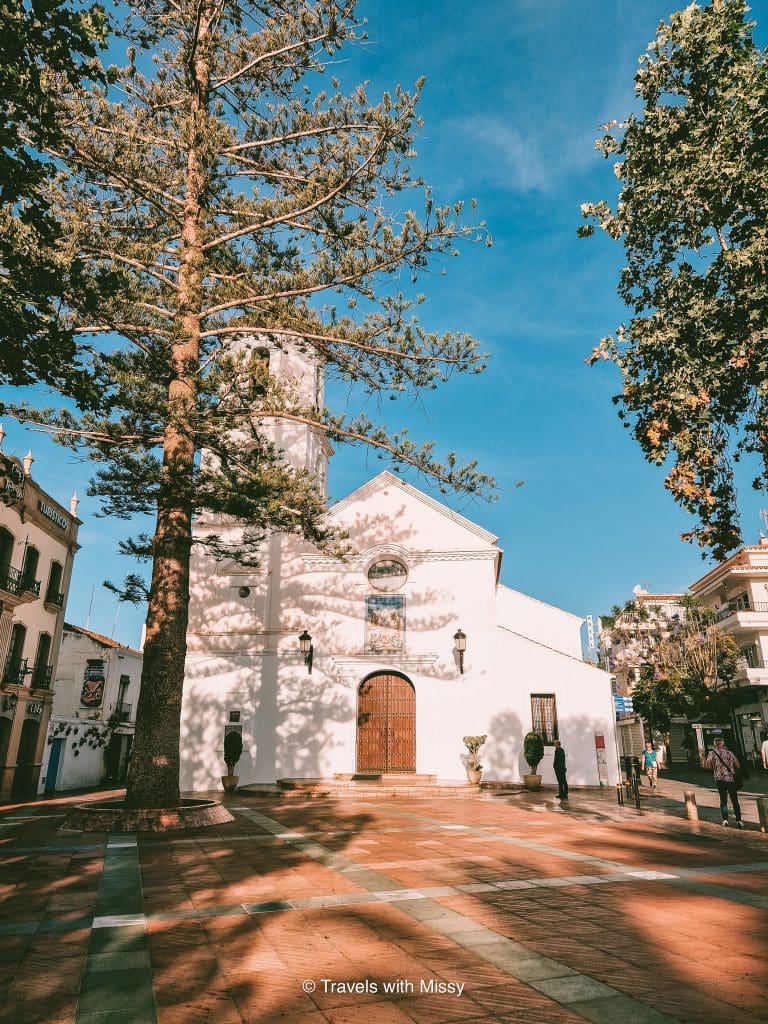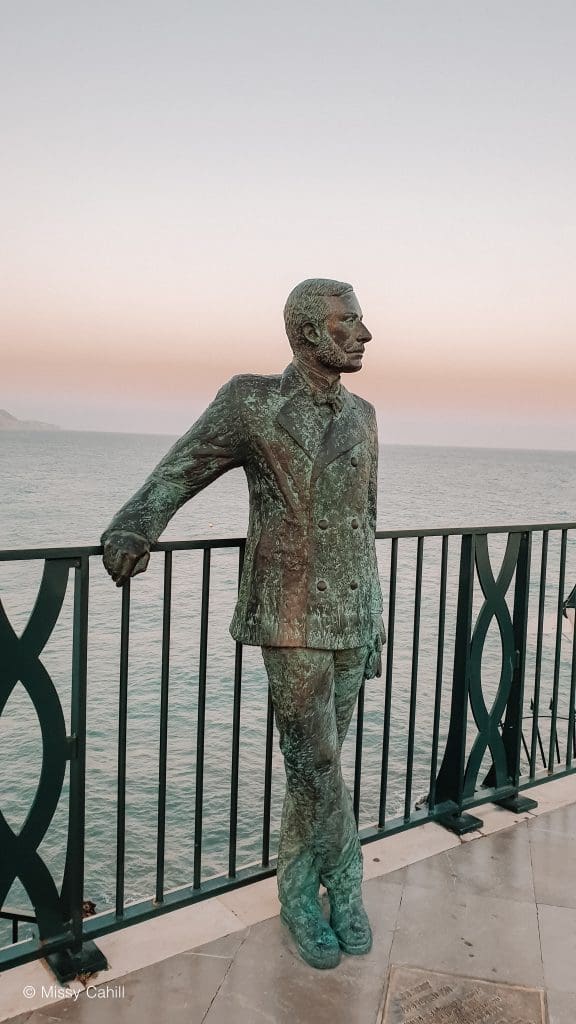 During the winter months, the temperatures are mild with cloudy and occasionally cold days. A lot of the homes aren't really equipped to deal with the colder weather.
Getting to Nerja
Malaga airport is a 50-minute drive to Nerja. With connections from all across Europe and cities on the east coast of the United States, Malaga airport is incredibly well-connected. There are no regular bus services from Malaga Airport to Nerja.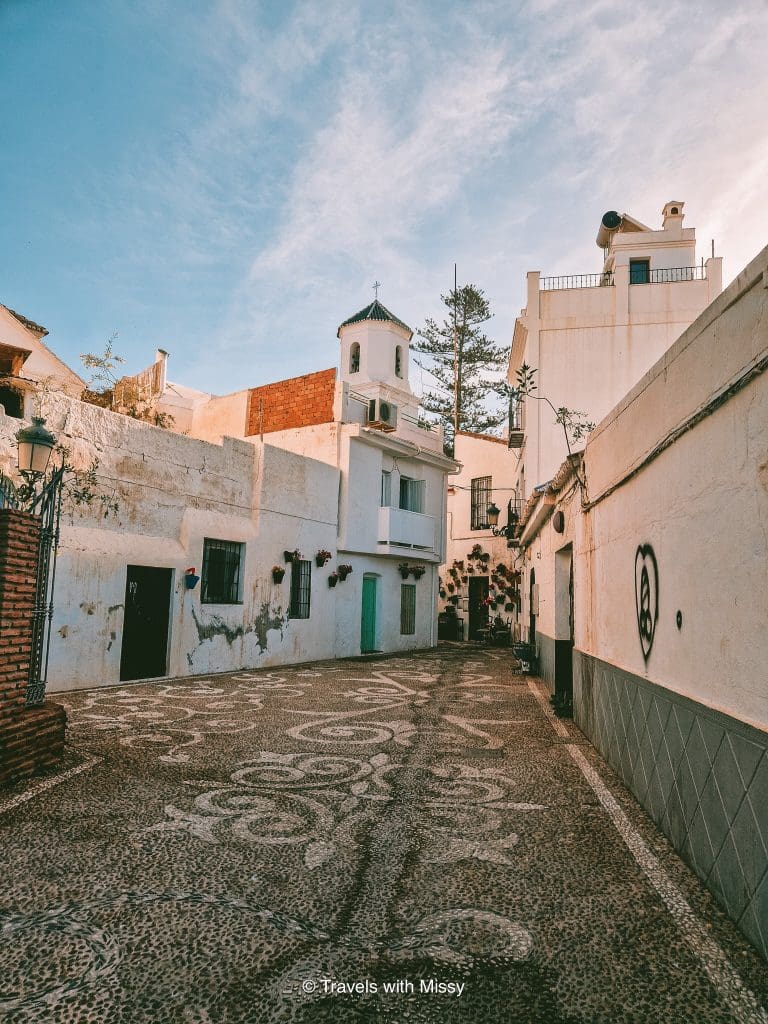 You can catch a train from Malaga airport to Malaga train station and walk across the road to Malaga Bus depot where you will be able to hop onto a bus. The bus schedule varies and the journey takes an hour with stops in Velez Malaga and Torre del Mar.
Malaga – Nerja Bus Information
| | | | |
| --- | --- | --- | --- |
| Bus Ticket Price | Frequency | First Bus. | Last Bus |
| €4.58 | 32 Daily | 07.00 | 23.05 |
You can find all the big car rental company names in Malaga airport. Rentalcars is a great site when making bookings for rental cars and they have an extensive list of reputable companies such as Hertz and Avis.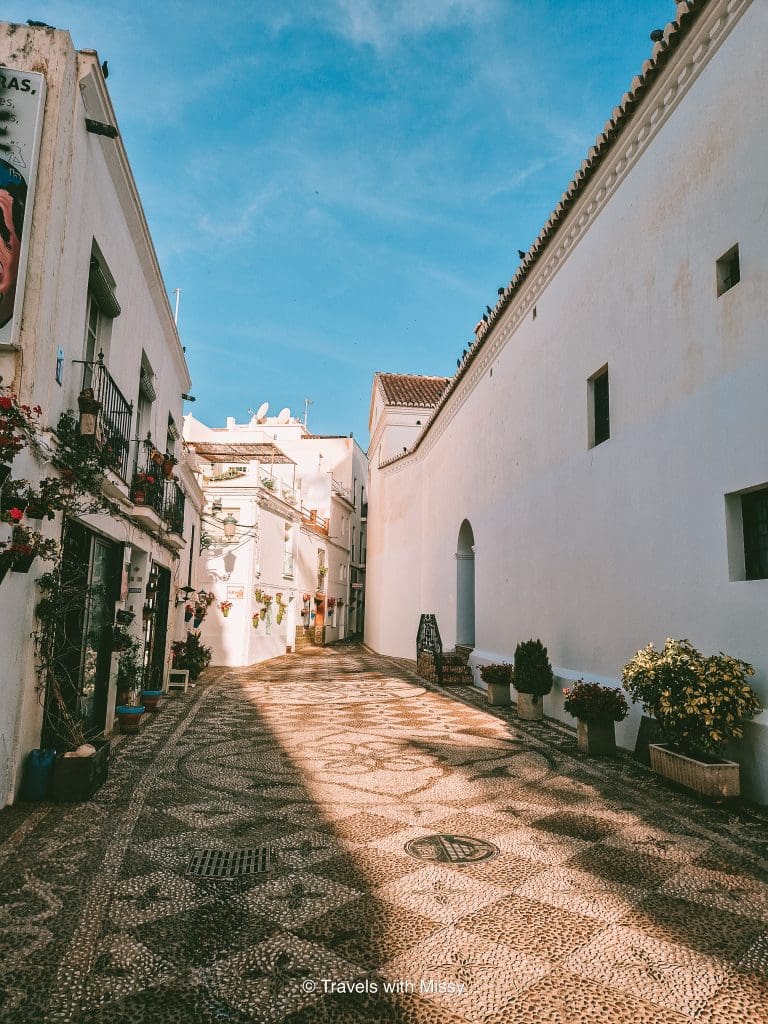 If you want a more straightforward way of getting from Malaga airport to Nerja, then Nerja Taxis are great to use. With large 7-seater vans and a fixed price, Nerja Taxis are reliable and safe.
Whatever your choice of in any of the Nerja hotels, there is something for every visitor. Nerja is worth visiting and is one of the loveliest towns in Andalusia. It offers visitors plenty of things to see and do when planning your next visit to the Costa del Sol.
Some of these may be affiliate links, which means when you buy something I may receive a small commission. There is no additional charge to you, and it really helps to support me – so thank you!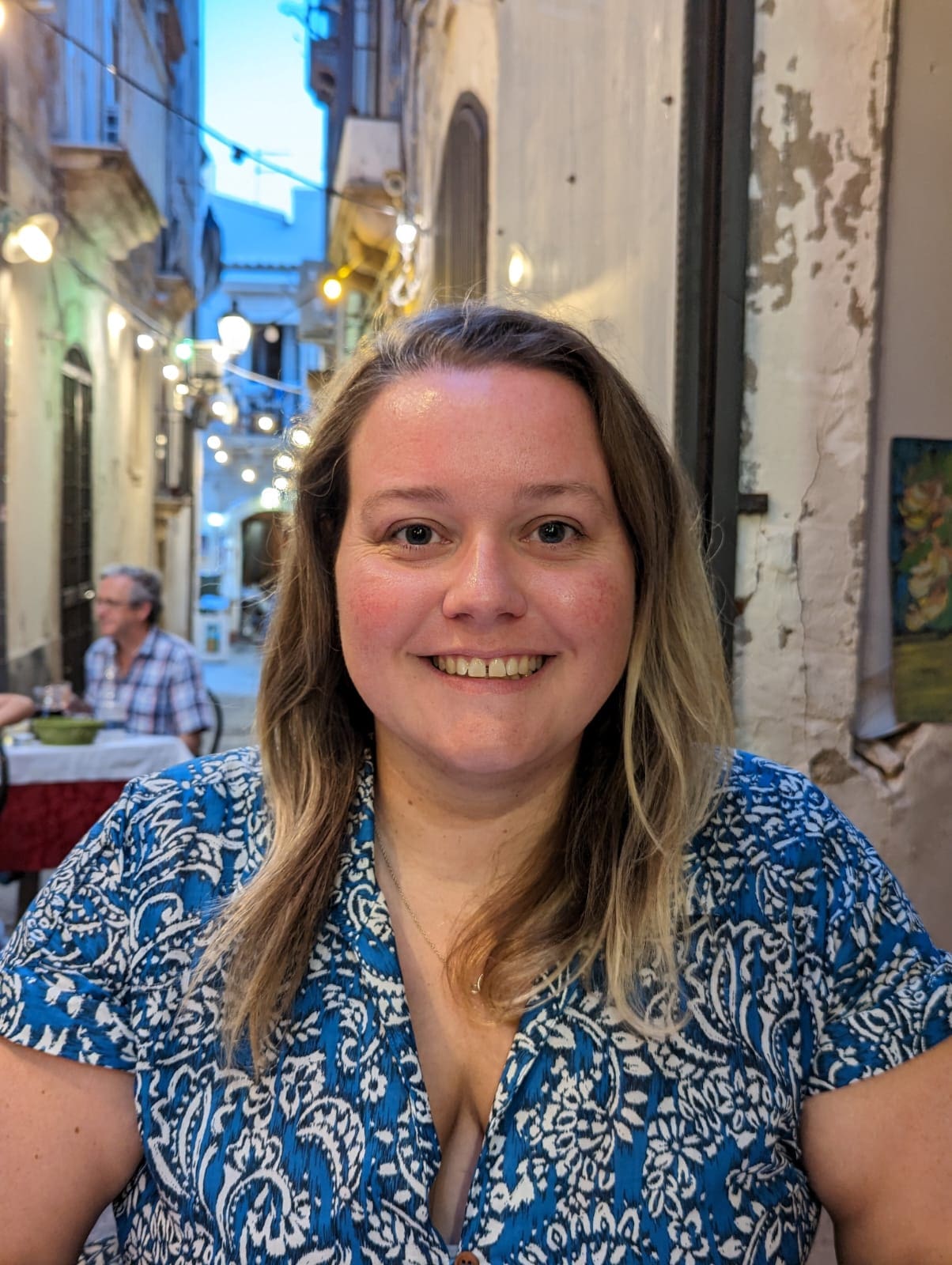 Meet Missy…
Missy spent the first 2 decades of her life living in her native Dublin, Ireland. Before a life living overseas called to her, and she spent the next decade living in China, Laos & Belgium. She now splits her time in Antwerp, Belgium, and wherever the sun is currently shining. You can follow Missy's real-time travels on her Instagram.