Frigiliana – A 2024 Guide to Spain's Prettiest Village
The incredibly beautiful Spanish town of Frigiliana sits high in the Sierra de Tejeda mountain range overlooking the coastal town of Nerja. Frequently named one of the prettiest villages in all of Spain, Frigiliana is a whitewashed town with incredible views over the Mediterranean Sea and the spectacular surrounding mountains.
Frigiliana is the perfect place to spend an afternoon meandering through the small alleyways that gradually climb to the village's highest point and lookout point.
The streets that make up the village are still the homes of the residents of Frigiliana, but you'll also find a lot of very cute boutique stores, restaurants, and cafes too.
Most visitors start their visit to Frigiliana at the Plaza de las Tres Culturas from which you will immediately see the arresting Palacio de Los Condes de Frigiliana o El Ingenio (pictured above). The locals refer to it as 'El Ingenio' which was a former 16th Palace and nowadays is a sugar cane factory. It's a beautiful building with an interesting history and worth a poke around.
Head up the steep incline of Calle Real which is dotted with shops and cafes. As you start to meander through the streets, you'll find it hard not to be in awe of how quaint and pretty the streets are kept. You'll also wonder how anyone gets their washing machine's delivered, but that's a thought for another day!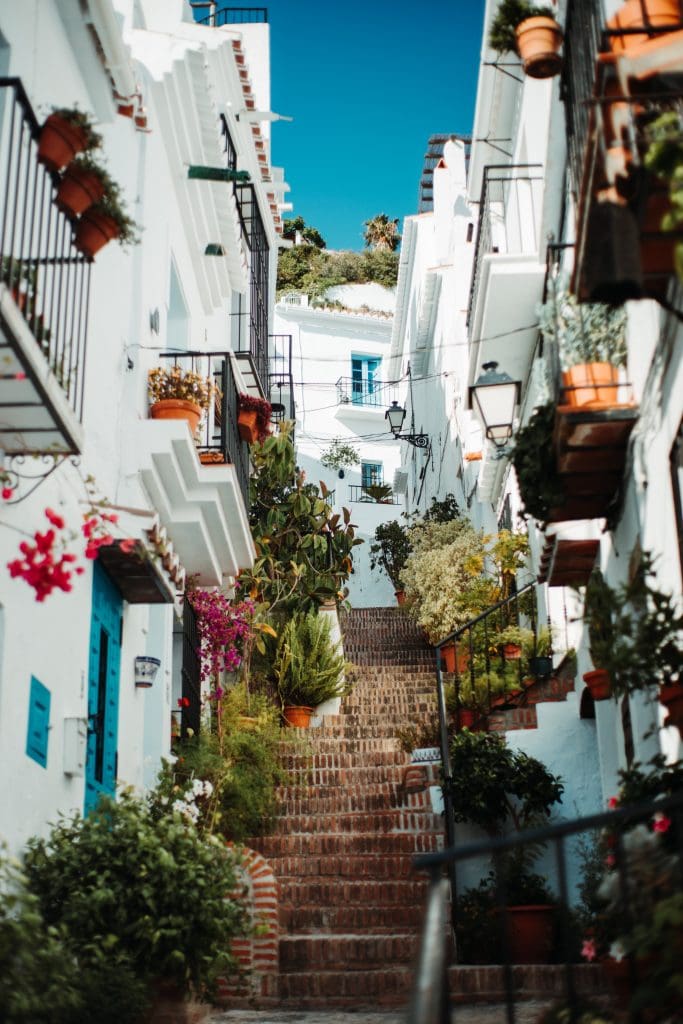 Part of the beauty of Frigiliana is just exploring the streets and working your way to the top of the town where you will be met with an incredible vista. Panorámica Frigiliana is one of the observation points that allows visitors an opportunity to take in the view across the entire village and beyond to the Mediterranean Sea.
Frigiliana is a walkers paradise with trails that depart from the beginning of the town and head off into the mountains beyond the Panorámica Frigiliana. Some paths require nerves of steel as the pathways become very narrow in parts and the side rails vanish. It's an incredible place to walk and a must for hikers.
What is Frigiliana known for?
Frigiliana is known for being one of the prettiest villages in Spain. Its picturesque streets and whitewashed buildings are extraordinarily pretty and photogenic. It was once a major supplier of sugar cane honey which was bought to the region by the Moors.
In the 16th century, a sugar can factory was established in Frigiliana. The sugar cane factory remains the sole producer in Europe in 2024 that produces sugar cane honey and celebrates a festival on April 30th each year.
Throughout the area, you will commonly come across a dish known as 'berenjenas con miel de caña'. This dish is aubergines that have been deep coated with a light batter, fried, and then served with the rich honey, or sugar cane syrup that comes from Frigiliana. It's a really beautiful dish and is typically served as a starter in restaurants in Nerja and Frigiliana.
In recent years, Frigiliana has held a Festival of Three Cultures which celebrates over a 4 day period in late August the Muslim, Jewish & Christian faiths. The festival has exploded in popularity, which sees vendors set up over 100 stalls across the village selling locally produced goods and of course delicious foods.
Where to Eat in Frigiliana
There are several excellent restaurants and cafes in Frigiliana. Once you've worked up an appetite by working your legs getting to the top of the village, make sure to stop for a superb lunch or dinner in The Garden Restaurant / Restaurante El Jardín and soak up the sensational views.
Enjoy some really tasty and affordable tapas or just a tinto de verano in Punto de Encuentro.
Where to Stay in Frigiliana
Frigiliana is the perfect place to stay for anyone looking for a private villa, as the area surrounding the village is dotted with private homes to rent or B&Bs. The bulk of hotels are found down in Nerja and there is a lot more choice of budgets to choose from.
Casa Calle Real 87 is your chance to stay in one of the traditional homes found in Frigiliana. This house has been lovingly restored and is an absolute find. Visitors will love this 1 bedroomed house that has some of the most outrageous views from its little balcony.
Villa Morera Bed & Breakfast is situated between the towns of Frigiliana and Nerja and is a delightful B&B. With a large outdoor swimming pool and jacuzzi, there's no better place to spend your days and evening than enjoying a glass of wine and overlooking the fantastic countryside and views of the sea.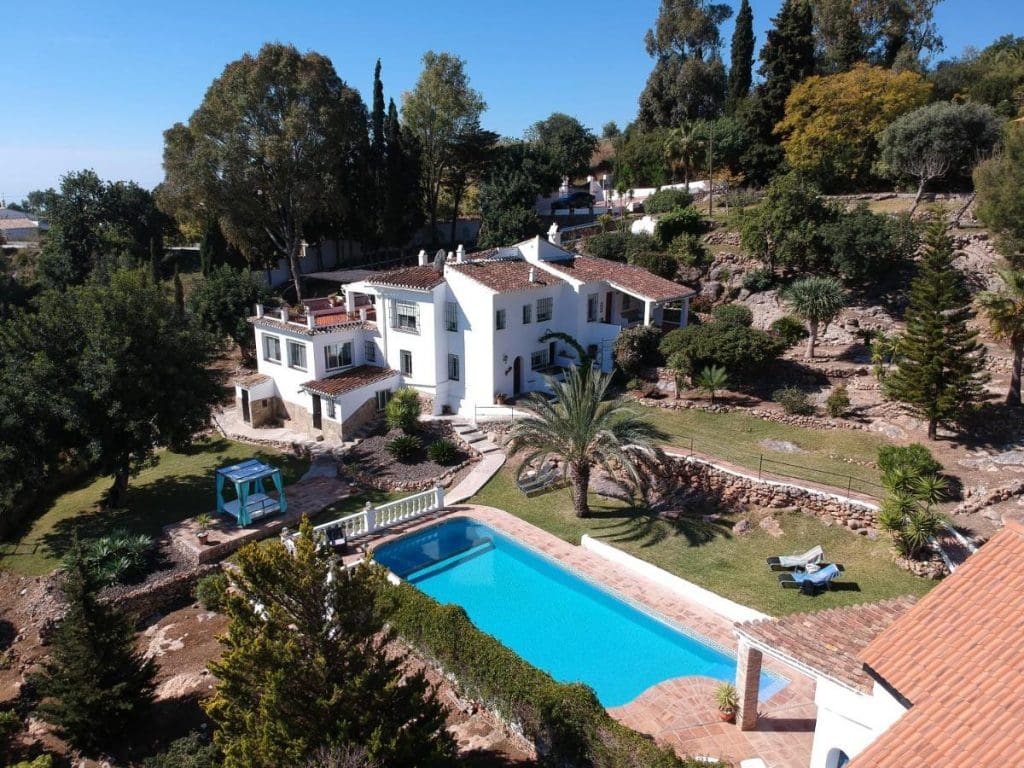 Hacienda Vistamar is a similar property with modern furnishings, and an enormous swimming pool and is located on the road that leads up to Frigiliana.
How do I get to Frigiliana?
From Nerja: There are several buses throughout the day that connect Nerja to Frigiliana. The bus journey takes about 15 minutes and costs €2. The bus drops off visitors at the bus terminus in Frigiliana village, Plaza de las Tres Culturas. From here you will need to walk up into the historic village.
Do check the bus schedule in Nerja Bus Station or at Frigiliana to make sure you have the latest information and timetable. Do note that there are no bus services on Sundays.
Tickets can be purchased at the bus station in Nerja (it's a small booth).
Bus Timetable from Nerja to Frigiliana | Monday to Saturday | No bus service on Sundays
| | |
| --- | --- |
| Direction | Time |
| Nerja to Frigiliana Bus Schedule | 07.20 | 09.45 | 11.00F | 12.00 | 13.30 | 15.00 | 16.00F | 19.00 | 20.30 |
*F – Fridays only
Bus Timetable from Frigiliana to Nerja | Monday to Saturday | No bus service on Sundays
| | |
| --- | --- |
| Direction | Timetable |
| Frigiliana to Nerja Bus Schedule | 07.00 | 08.00 | 10.30 | 11.30F | 12.45 | 13.45 | 15.30F | 16.30 | 19.30 | 21.00 |
*F – Fridays only
By Car: There is a large parking lot at the beginning of the historic old town of Frigiliana, just follow signs for the Publico Parking. Parking rates are €1 per hour. From the A7 Motorway which connects the cities on the Costa del Sol, take the exit for Nerja/Frigiliana and head in the direction of Frigiliana/MA-5105.
The nearest airport is Malaga Airport, which is a 50km drive to Frigiliana. If arriving by local transportation, you will need to take a bus from the airport to Malaga bus station and then transfer to the Nerja bus.
Depending on which bus you travel on from Malaga Bus Station, the journey can take between an hour to an hour and 30 minutes.
Visitors with mobility issues should take note that there is an initial steep climb up to the beginning of the town. The streets are narrow around the town and cars cannot enter the old part.
Is Frigiliana worth visiting?
Frigiliana is a beautiful village that has a lot of artisan shops and wonderful vistas. If you are in the region and are planning on visiting Nerja, an extra stop in Frigiliana is worthwhile. The town that is best discovered meandering through its cobblestone streets and exploring the small shops and restaurants.
You can easily visit Frigiliana and Nerja on organized tours from Granada, Marbella, and Malaga that takes the stress away from trying to organize it yourself. I highly recommend using one of the tour groups mentioned below by Get Your Guide.
Does Frigiliana have a beach?
The nearest beaches are found in Nerja, 7km away. Frigiliana is located in the Sierra de Tejeda mountain range.
Is it a good place to live?
Frigiliana remains a very popular place to live thanks to its proximity to the fantastic beaches that are found in the region, but also its ease of access to the motorway that connects it with larger cities like Malaga and Granada.
The area that surrounds the village of Frigiliana remains unspoiled and you will not encounter any large apartment complexes in this area. Instead, you will find a lot of beautiful villas that have been built in recent years that enjoy ample space and extraordinary views of the Mediterranean Sea and the superb surrounding mountain ranges.
There are lots of realtors and estate agents in the area and quite a few bargains are to be found.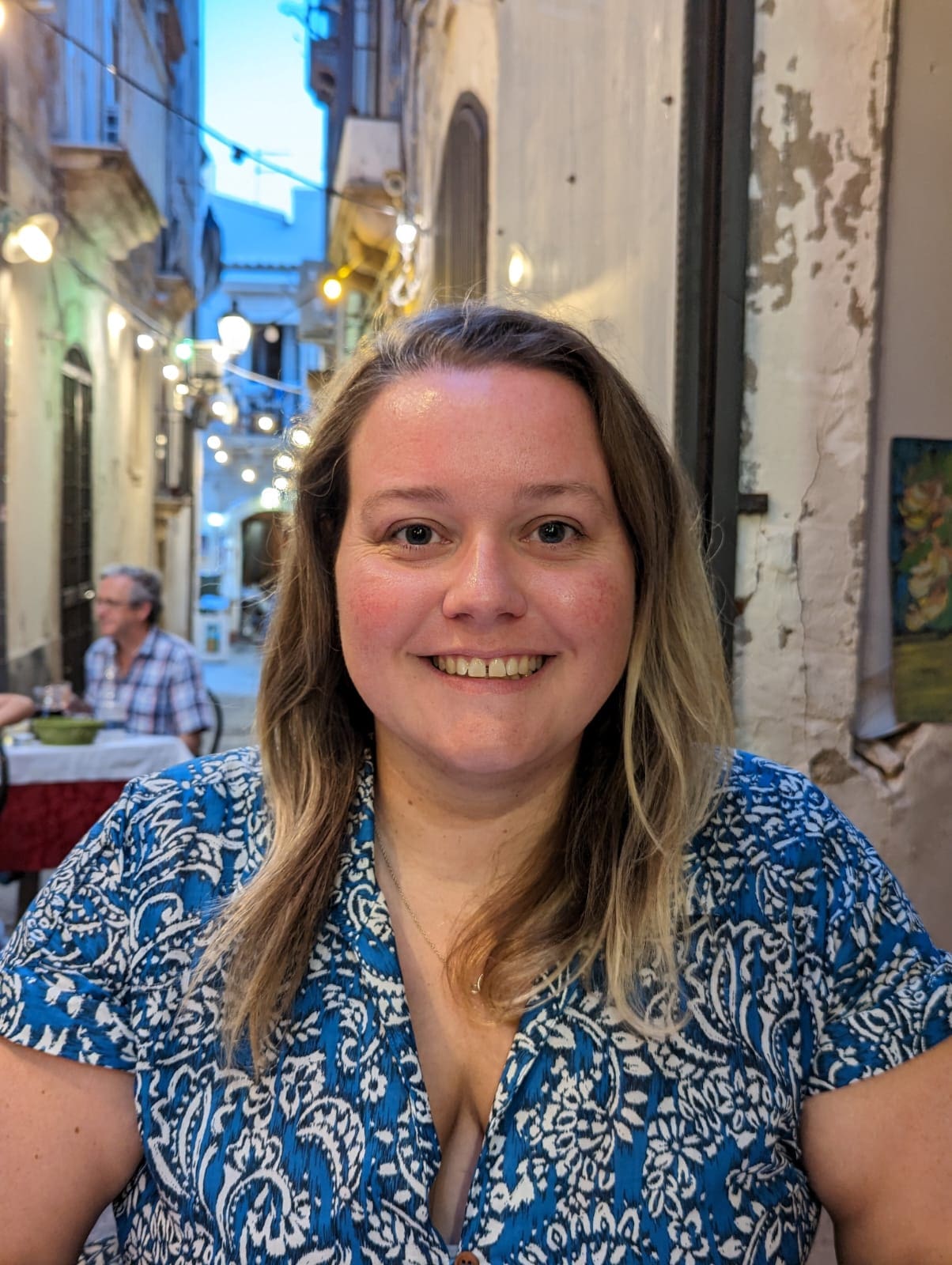 Meet Missy…
Missy spent the first 2 decades of her life living in her native Dublin, Ireland. Before a life living overseas called to her, and she spent the next decade living in China, Laos & Belgium. She now splits her time in Antwerp, Belgium, and wherever the sun is currently shining. You can follow Missy's real-time travels on her Instagram.