12 Travel Essentials for Europe in 2023
Planning your travel essentials for Europe is pretty straightforward depending on the time of year that you are planning on visiting Europe.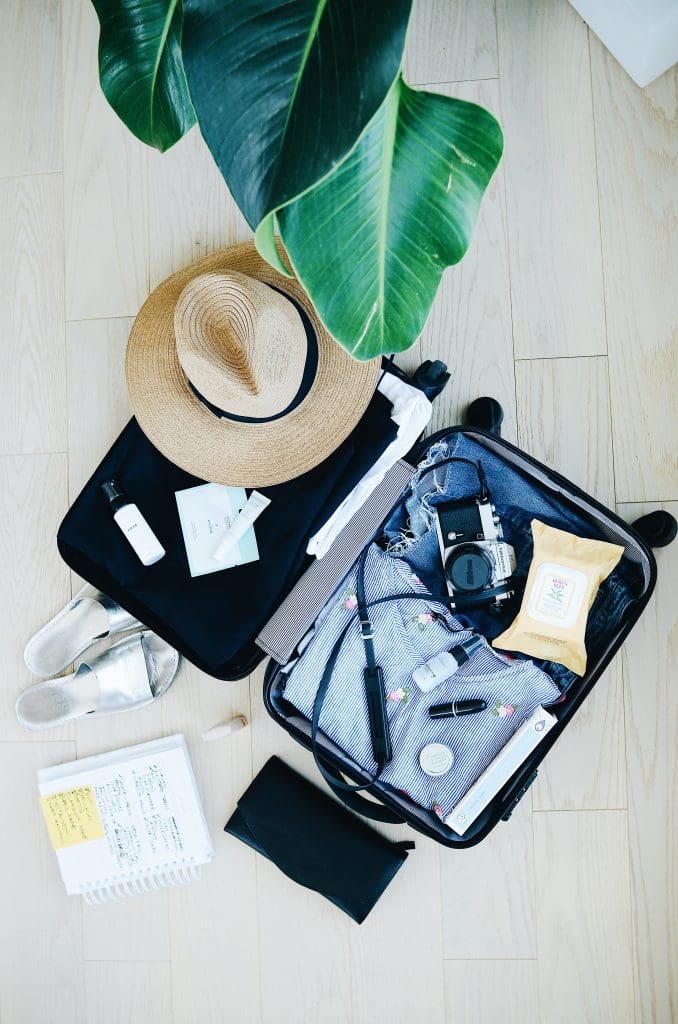 I've been traveling around Europe for 3 decades and as time has gone on I've realized that if I happen to forget anything I can usually pick it up in a store nearby.
I've always been a light packer (when you travel with Ryanair as frequently as I do you've got to learn quickly how to minimize what you bring in your suitcase or cough up their exorbitant luggage fees).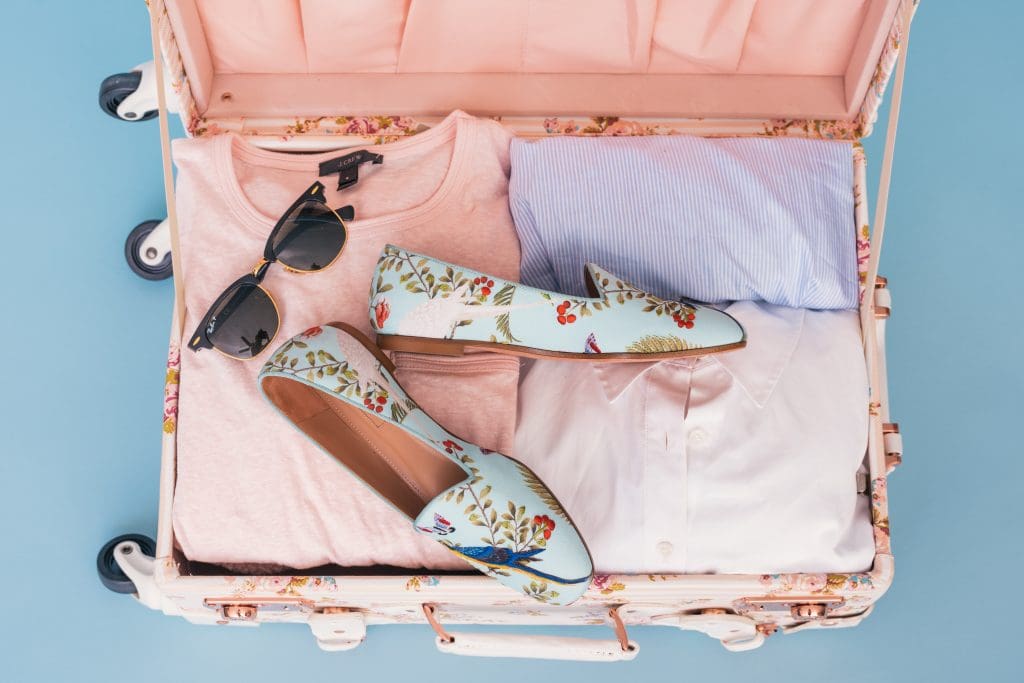 However, for most visitors planning their travel essentials for Europe, you'll probably want to bring everything you need without having to worry about what you may or may be missing. So let's get on with planning some of the must-travel essentials for Europe.
Some of these may be affiliate links, which means when you buy something I may receive a small commission. There is no additional charge to you, and it really helps to support me – so thank you!
The Non-Negotiable Travel Essentials for Europe
Passport – If you are not a European Union resident, you will need a passport to travel around the continent.
In mid-2025 visitors from over 60 countries will need to apply for ETIAS authorization to enter countries within the EU, this includes Greece. Visitors from the following countries United States, Canada, Australia & United Kingdom will need to apply for travel authorization that is valid for 3 years.
Currency – The Euro is the currency of 20 of 27 European Union countries that have opted to use the Euro. The countries where you can use the Euro are: Austria, Belgium, Croatia, Cyprus, Estonia, Finland, France, Germany, Greece, Ireland, Italy, Latvia, Lithuania, Luxembourg, Malta, the Netherlands, Portugal, Slovakia, Slovenia, Spain.
International Drivers License – Planning on renting a car? Then I highly recommend organizing an international driver's license to whizz your way around Europe. I encountered quite a number of American tourists in Milos, Greece who wanted to rent a car for their trip only to be refused on the grounds that they didn't have the right license. It's easy to organize and it's totally worth it.
Insurance – Europe has a fantastic healthcare system, and while it may depend on which country you're visiting, you'll be in good hands. However, let's hope you don't end up in an emergency room on your vacation, or lose your luggage.
But if something does happen, it's imperative that you have insurance. I always buy insurance from Safety Wing if I am visiting Asia or the US, and have (thankfully) never had to use it. It costs less than a cup of coffee a day and totally worth the peace of mind.
12 Travel Essentials for Europe Must-Have
1. Adaptor
One of the frustrating things about visiting either Ireland or the United Kingdom is that they have a completely different plug head (3-pin) instead of the mainland which is a 2-pin socket.
I feel this more than most because whenever I travel home to Ireland from Spain, I'm always in need of a plug adaptor. And vice versa whenever my family visits me here. In the end, I purchased a multi-functional adaptor that I travel the entire universe AND it has USB ports too.
If you are sticking to mainland Europe then I would just purchase a couple of two-pin plugs and throw them into your suitcase.
2. Airalo eSim
The Airalo eSim is one of the best discoveries I made when traveling to the US. Before I even arrived in the country I set up my eSim so that upon landing I would have data and could navigate my way around Chicago.
Most new cell phones have an eSim port and setting up the Airalo app is super easy. The Airalo eSim is one of the best travel essentials for Europe that you've got to get before or in your European destination. Let's face it, we can't really live without mobile data? How will I be able to get onto Travels with Missy or Instagram without data?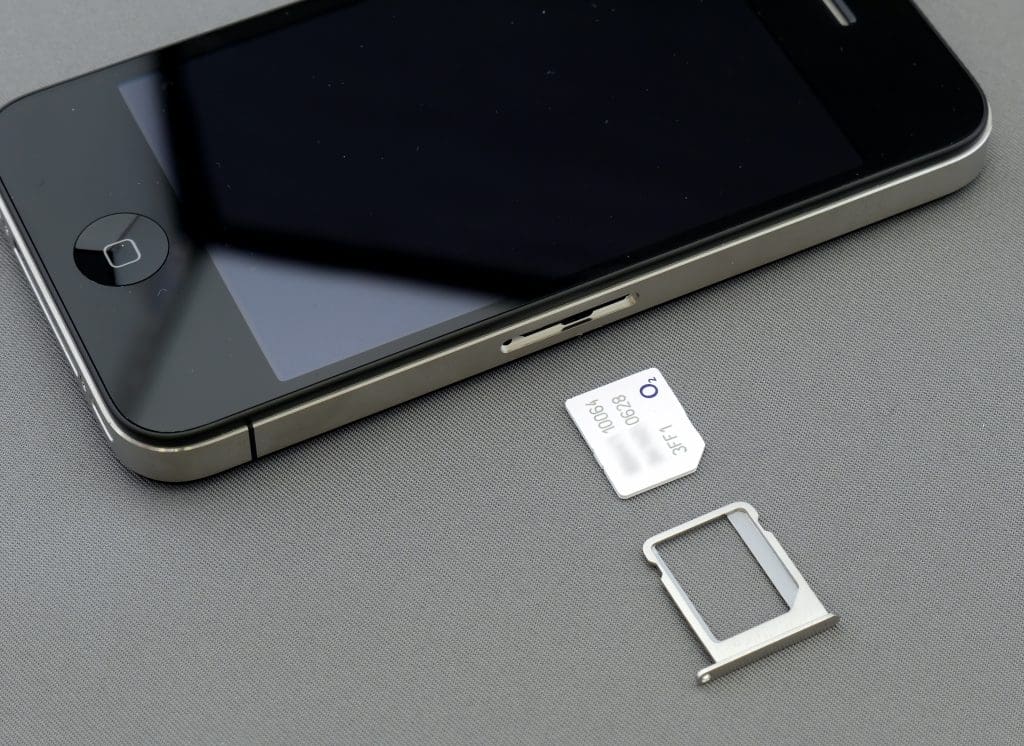 The Airalo eSim makes accessing Google Maps (Apple Maps), Whatsapp, Instagram or whatever you depend on super easy from the moment your plane touches down wheels in Italy (or over 200 countries & regions).
And it's really really cheap too. For 1 GB of data, you can expect to pay $4.50. Or 20GB for $33. Purchase your Airalo eSim before departure here.
3. Luggage
Whether you are spending a few weeks hopping around Europe on a plane or a train, you're going to need decent luggage. One of my travel essentials for a short weekend break in Europe is taking my backpack with me. I'm able to pack away a couple of outfits (maybe one pair of shoes if I can squeeze them in), and the section at the back of the bag means I can bring my laptop and not have to unpack everything when going through security. You'll be surprised by how much you can pack into
However, I'm sure for longer journeys I would definitely recommend investing in one of the most reliable travel essentials in long-distance travel – the Samsonite Luggage Spinner. Samsonite are one of the world's most reliable luggage producers and I've wanted to own my own set for the longest of times. I managed to pick up a set for a pretty reasonable price in Macys when I was visiting Chicago during the winter. Check out your nearest department store and see if they have any good deals on a set.
4. Battery Pack
I learned my lesson traveling in Rome last year by not having a battery pack. There are a number of reasons why it sucks when your phone dies, but being a content creator, I kind of need my phone to take photos and to navigate around a foreign city. So as soon as I got back home I bought an Anker battery pack and it's been one of my favorite travel purchases ever.
5. Tours, Guides & Sunset Cruises
There are some locations in Europe that are always going to be busy and popular. If you know your itinerary I would highly recommend booking your tours in advance in order to avoid disappointment. I've heard many a tale of woe from people wanting to visit the Colosseum in Rome, or the Louvre in Paris only to be faced with endlessly long lines or sold out tickets. Book your guided doors or entrance tickets either on Viator or Get Your Guide.
6. Trains, planes and automobiles
There are so many wonderful things about traveling in Europe, and the fact that you can easily cross from one country into another makes traveling so much easier. Navigating your way around the continent of Europe is really easy and once you have a grasp on the geography of where you want to go, then you can start planning on how to get from A to B.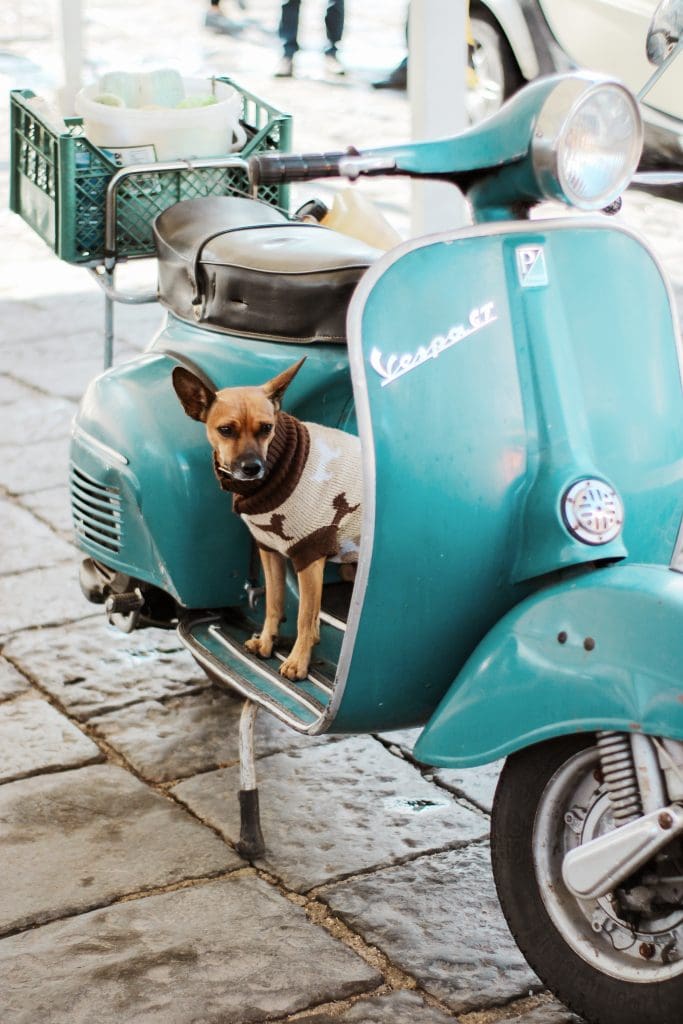 7. Trains
If you can I highly recommend train travel in Europe. It's a great way of seeing a lot of the countryside of destinations that you won't ordinarily see, and it's very comfortable. Train travel is one of the best ways of getting around and you should take advantage of some excellent train fares (the night trains are seriously great value too!). I book all my train tickets through the Trainline.
8. Planes
Flying around Europe is incredibly cheap with airlines such as Ryanair, EasyJet, Vueling, Wizz etc. You can fly from Paris to Milan in just over an hour's time and expect to pay less than €20 for your flight.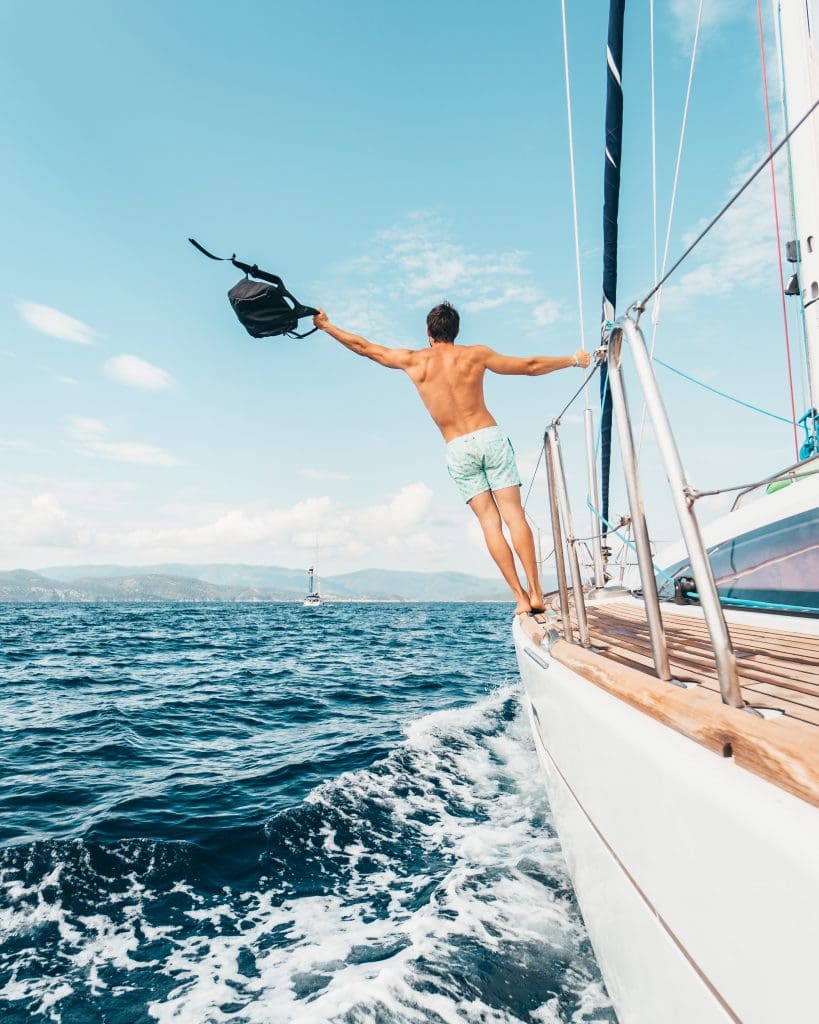 9. Automobiles
Renting a car is very easy and you can get some great rates for longer rental times. I'd recommend picking up a car if you are eager to get off the beaten track and head to some of the harder-to-reach places. I use RentalCars whenever I'm on vacation.
10. Travel Essentials for Europe – Clothes & Accessories
Unless you're visiting one of the many nudist beaches or naturist hotels I'm sure you're planning on bringing some clothing. Whether you're visiting Europe in the summer, fall, or depths of winter for the Christmas markets, make sure you pack for the season.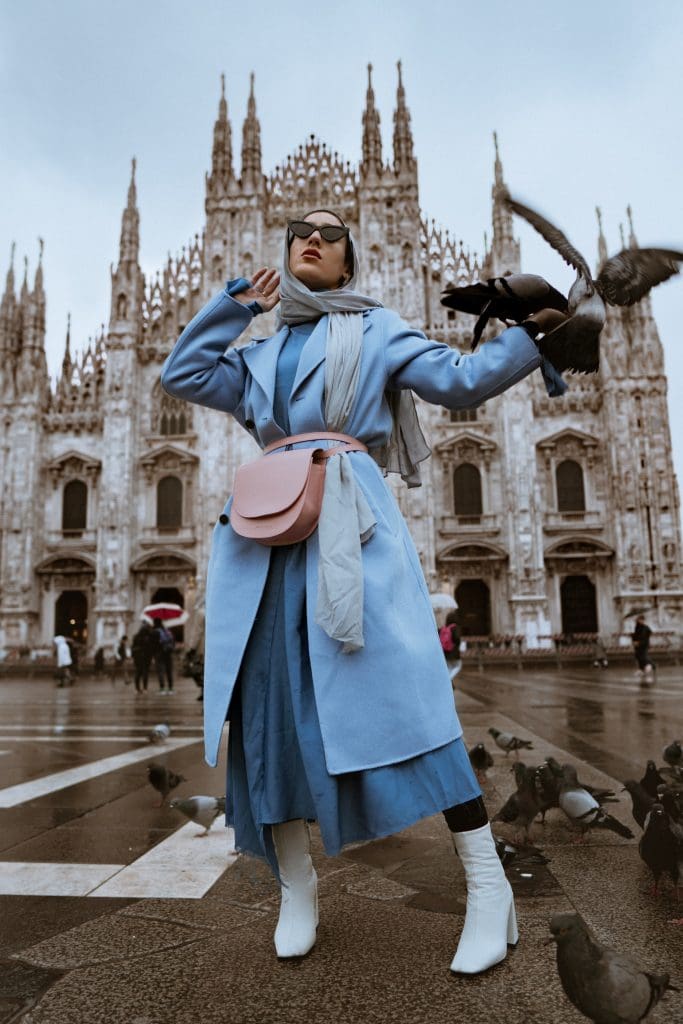 I'm hardly a fashionista so I won't be offering where to purchase the latest trends in fashion, but here's an overview of some items to bring with you:
Jacket (in the winter a warm one is essential when visiting the Christmas markets)
Pants
Shorts (Summer or if you're my husband then all year round)
T-Shirts
Rain Coat (even in the height of Summer in Ireland you'll need this)
Snazzy outfits (Amalfi Coast & Santorini are ultra-chic)
Underwear (or none?)
Swimwear
Beach Bag (I'm obsessed with this mesh beach bag! Divine!)
Beach Blanket (It's Sand Proof & WaterProof?!)
Sunglasses
11. Travel Size Toilettres
I can't believe in 2023 we still need to carry our liquids through security in under 100 ml or 3.4 fl oz bottles. Still! However, the news on the street is that this stupid rule will be disappearing in the US in 2024 and hopefully in Europe thereafter.
Anywho if you don't own travel-size toiletries at this stage in life, I can recommend these cute squeezy bottles that come in a variety of colors.
Also, this teeny tiny Gilette shaver is just the cutest accessory for your washbag. It's so small and oh so practical.
12. Sunscreen
As a millennial, I've become uber aware of how important maintaining my youthful appearance for as long as it takes. Over the past 3 years I've refused to let the sun penetrate my skin as best I can. I used to live in Belgium where the sun pokes its head out once or twice a year, but now that I'm based in Spain, I've been lathering my skin in layers of sunscreen.
I'll use a mixture of SunBum and La Roche Posay on my face and skin. The most important thing during the summer months is that I need my suncream to be reef-friendly. And even in winter, I'll make sure that I include adding sunscreen into my routine. Skin cancer is no joke ladies and gents.
And that my friends are some of the travel essentials for Europe that are worth thinking about adding to your suitcase or list of things to do before departing. Have a great vacation and remember you can always purchase most things in Europe if you've forgotten your swimsuit etc.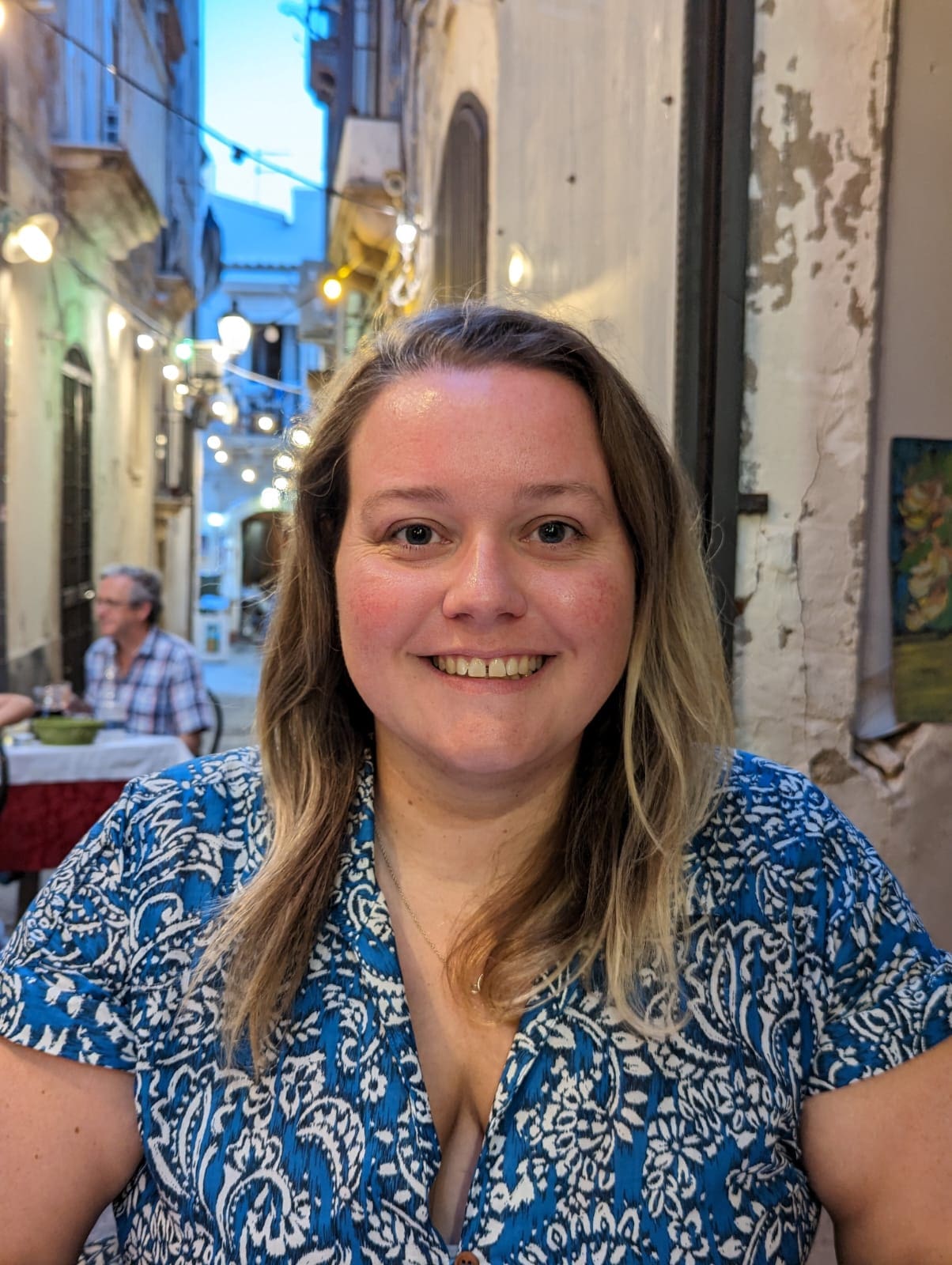 Meet Missy…
Missy spent the first 2 decades of her life living in her native Dublin, Ireland. Before a life living overseas called to her, and she spent the next decade living in China, Laos & Belgium. She now splits her time in Antwerp, Belgium, and wherever the sun is currently shining. You can follow Missy's real-time travels on her Instagram.