The Amalfi Coast has been popular for over two-hundred years, first drawing European royalty and wealthy patrons to its coastline on their 'Grand Tour' and now to the present day. And it's oh-so-easy to see why it's been a perennial favorite for some time – from the romantic towns of Positano & Ravello that spill down mountainsides, to the winding roads that lead to stunning town after town.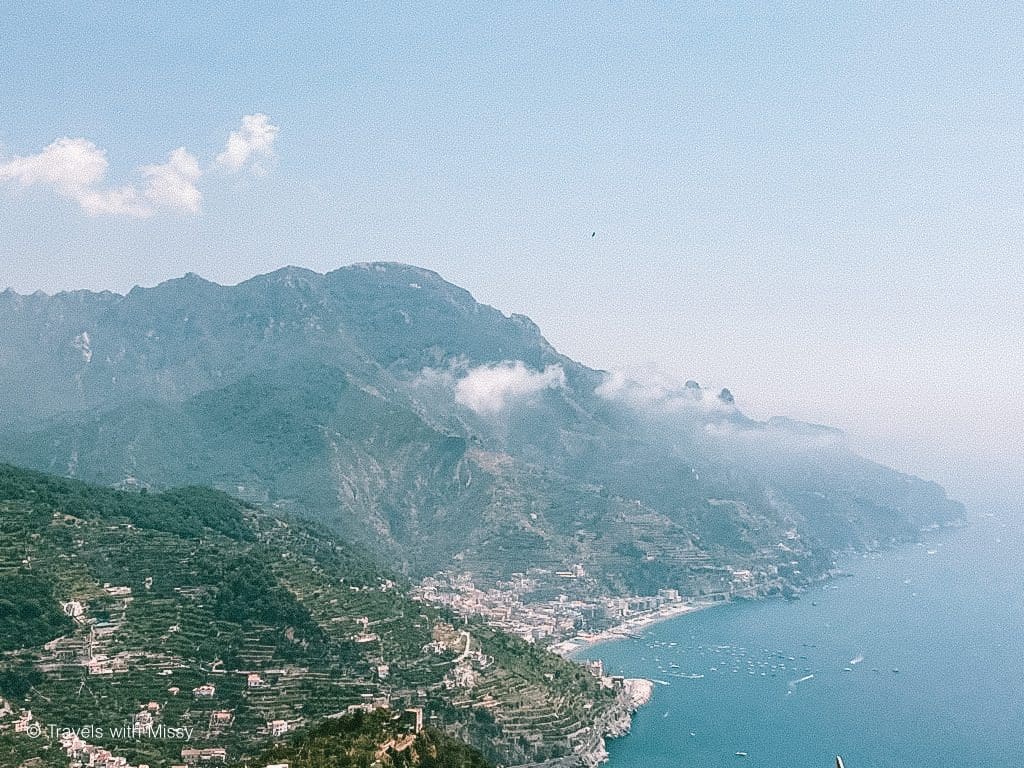 The term 'La Dolce Vita', the sweet life, surely must have been uttered around the Amalfi Coast, and as you work your way through your 7-day Amalfi Coast itinerary, you may even find yourself uttering it a few times too.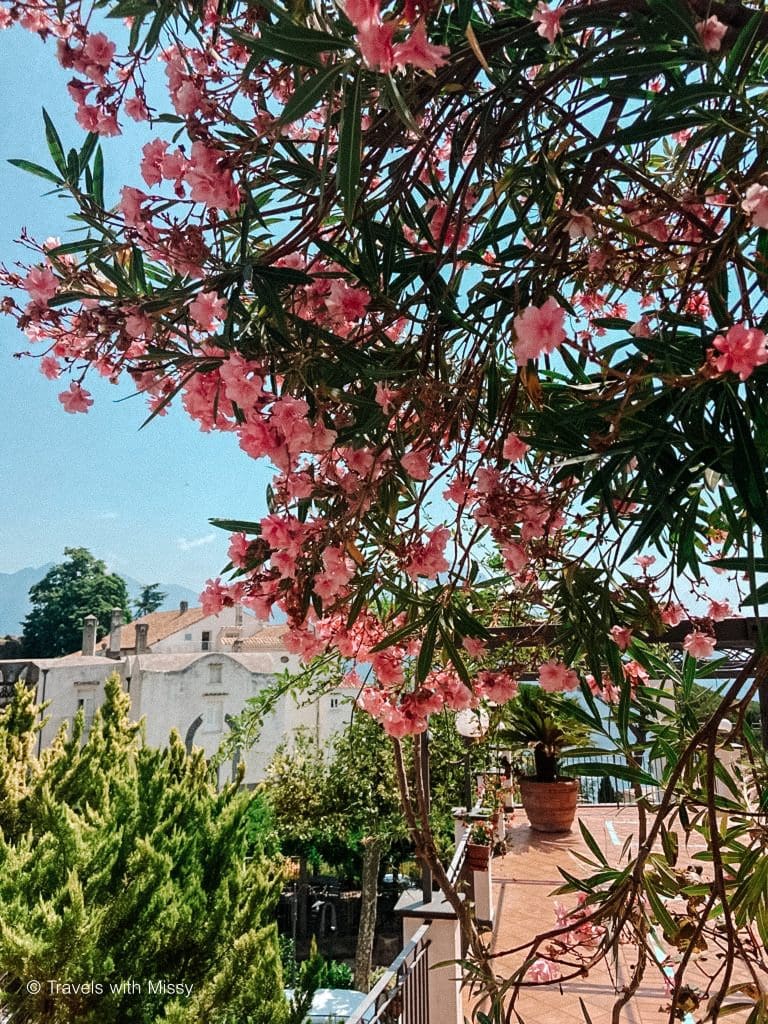 There are many 'must-see' destinations that are unmissable when creating your 7-day Amalfi Coast itinerary. And you can squeeze as much as you can into 7 days as you like, but one thing to remember is that traveling in Italy is to embrace la dolce vita, which means slowing down and appreciating the smaller things.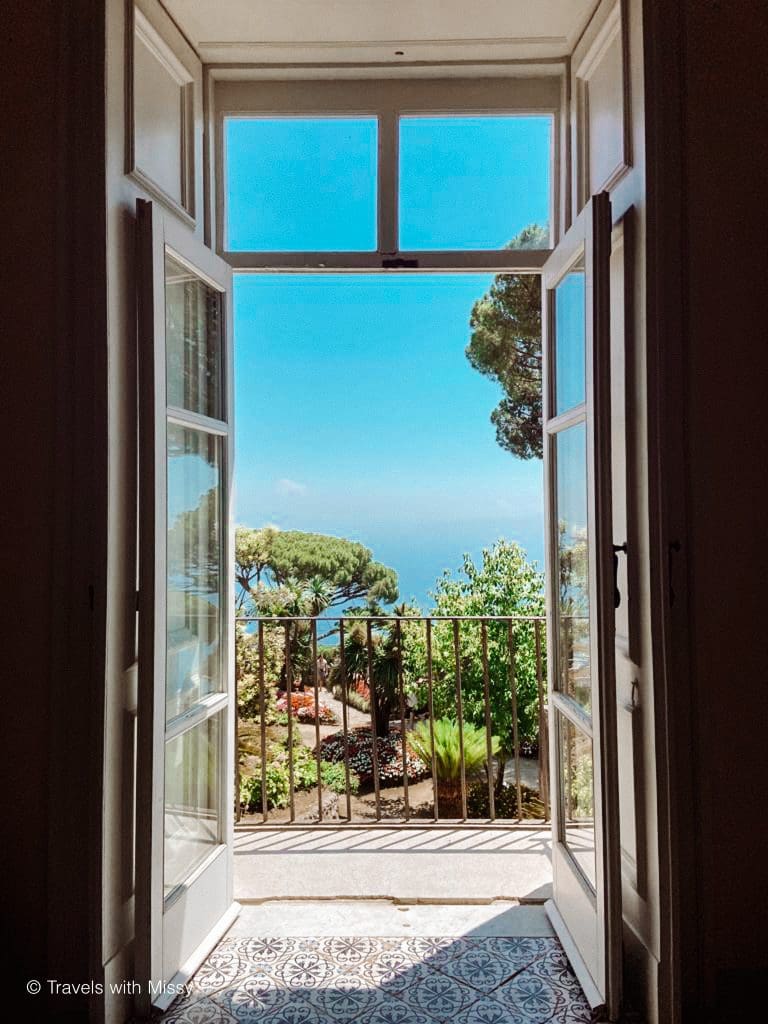 Note: The following 7-day Amalfi Coast Itinerary is just a suggestion of things to do. Following it down to the letter would mean a LOT of rushing around and not truly experiencing the beauty that is the Amalfi Coast. Go at a pace that you feel comfortable with.

7-Day Amalfi Coast Itinerary Overview
Purchase my 23-Page guide to the Amalfi Coast
Day 1 Naples
For the first two days of your 7-day Amalfi Coast itinerary, you can base your stay either in Naples or Sorrento.
Naples is very hit-or-miss with most visitors. Those who love it adore the chaos, grittiness, and grime. And those who hate Naples, hate it for the same exact reasons. It's a very divisive city, and you're more than likely to fall into either camp.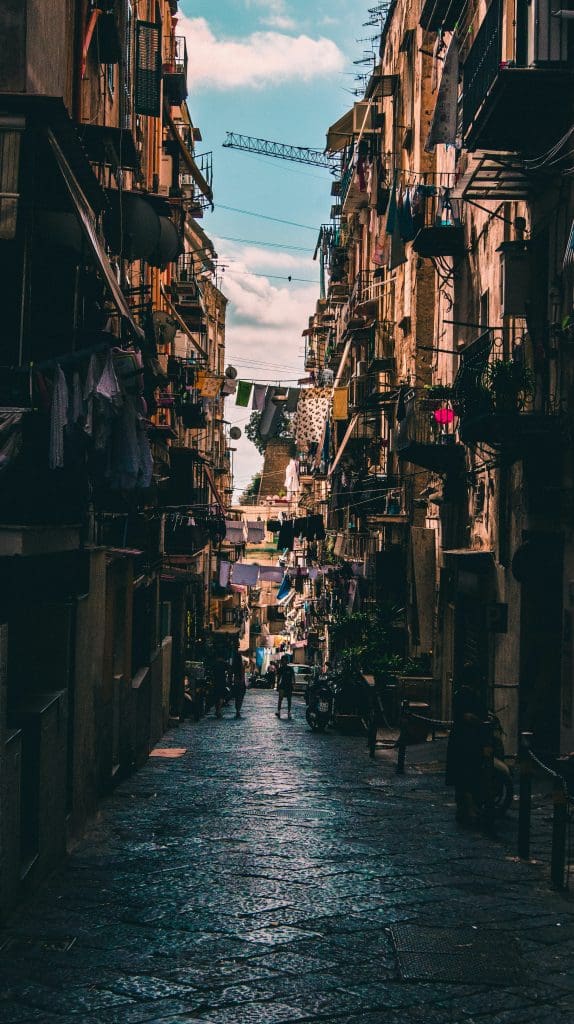 Naples is the birthplace of traditional pizza, and if there is one thing that you simply must do in Naples, it's eat delicious pizza. The two traditional pizzas in Naples are marinara pizza, which is simply a pizza with tomato sauce (no cheese). And the classic, Margherita pizza which is made just like a marinara pizza but with delicious mozzarella cheese and a basil leaf.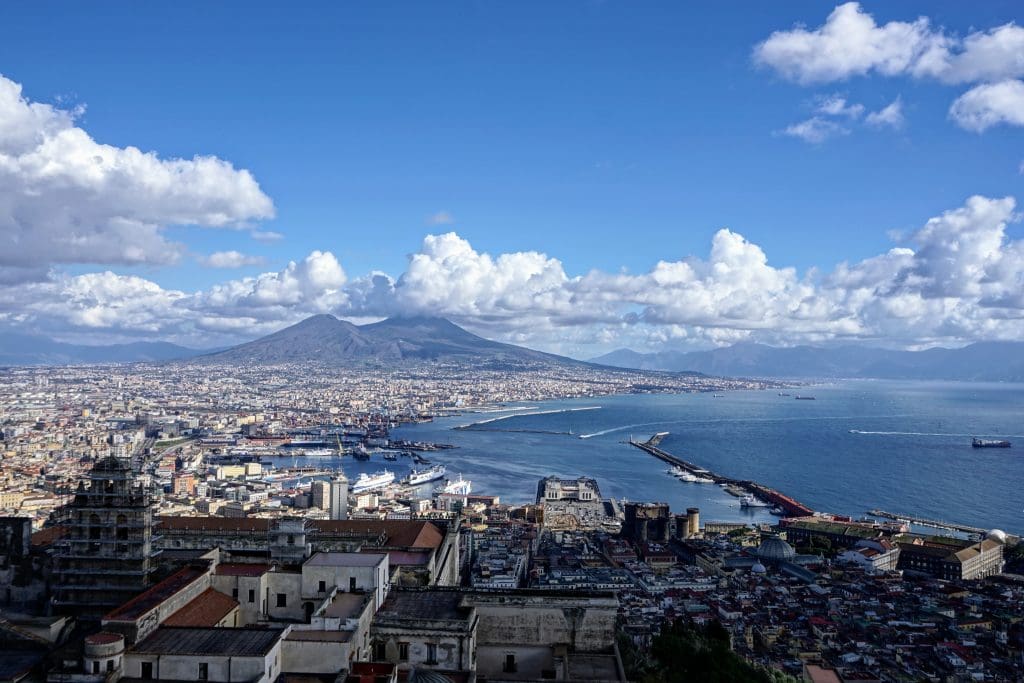 The beauty of a Neapolitan pizza is in its simplicity. Created quickly and then cooked in an incredibly hot pizza oven for a few minutes,
You'll find excellent Neopolitan pizza pretty much everywhere, but the most popular and 'traditional' spots are:
L'Antica Pizzeria da Michele – The lines are ridiculously long, but they do move quickly. The place is tiny, but the service is speedy and the pizzas cook so quickly that you'll be hugely impressed with the entire operation by the time you stumble out 20 minutes later. If you loved Eat, Pray, Love this is where Julia Roberts eat her feelings in the movie.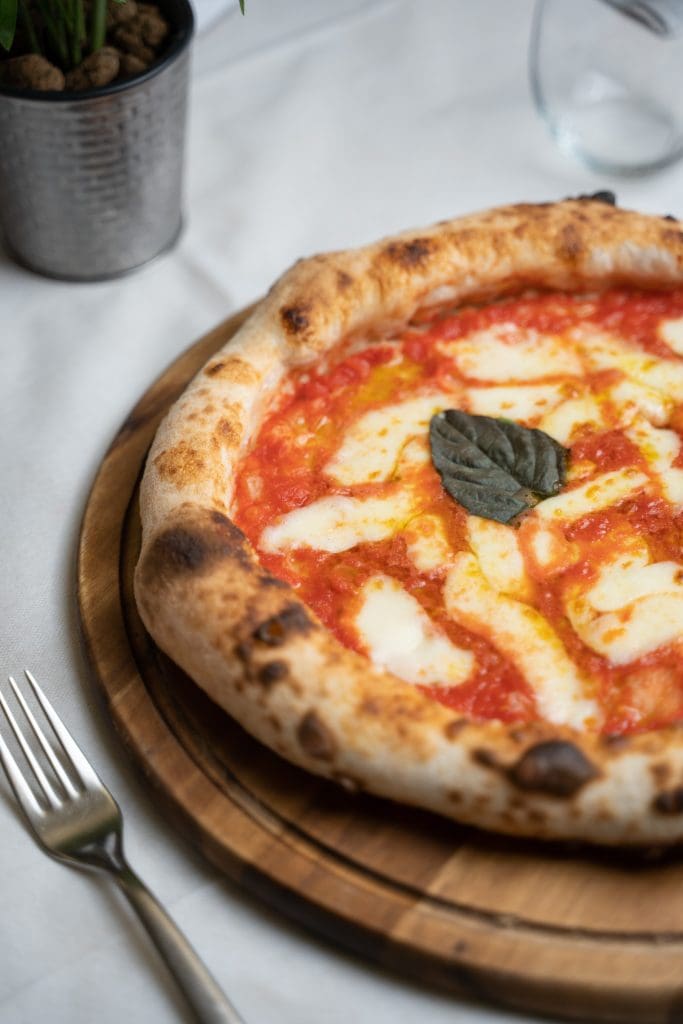 Gino e Toto Sorbillo – Another popular Neopolitian pizzeria. Grab a takeout and sit on the street somewhere.
Antica Pizza Fritta da Zia Esterina Sorbillo – Fried Pizza, anyone? Pizza Fritti is a local specialty and is at it sounds. A doughy pizza slice that has been deep fried. It may not be everyone's cup of tea (or slice of pizza), but has to be worth trying at least once.
Where to Stay 7-day Amalfi Coast
For the first two days of your 7-day Amalfi Coast vacation, you can base your stay in either Naples or Sorrento. Pompeii lies halfway between the two places, and the train journey time from Naples to Sorrento is 1 hour and 20 minutes.
I would personally recommend staying the first two nights in Naples, before moving down the coast on later days in the itinerary. And if that doesn't sound appealing moving from hotel to hotel, you should then base your stay in Sorrento as it has easy access to pretty much everything. Confused? Check out my guide on where to stay on the Amalfi Coast here.
Day 2 Pompeii
The first thing you may notice before entering the site of Pompeii is the enormous lemons that are sold outside its gates. It's one of those mind-boggling visuals that have stayed with me over the years and I've been intrigued about them since.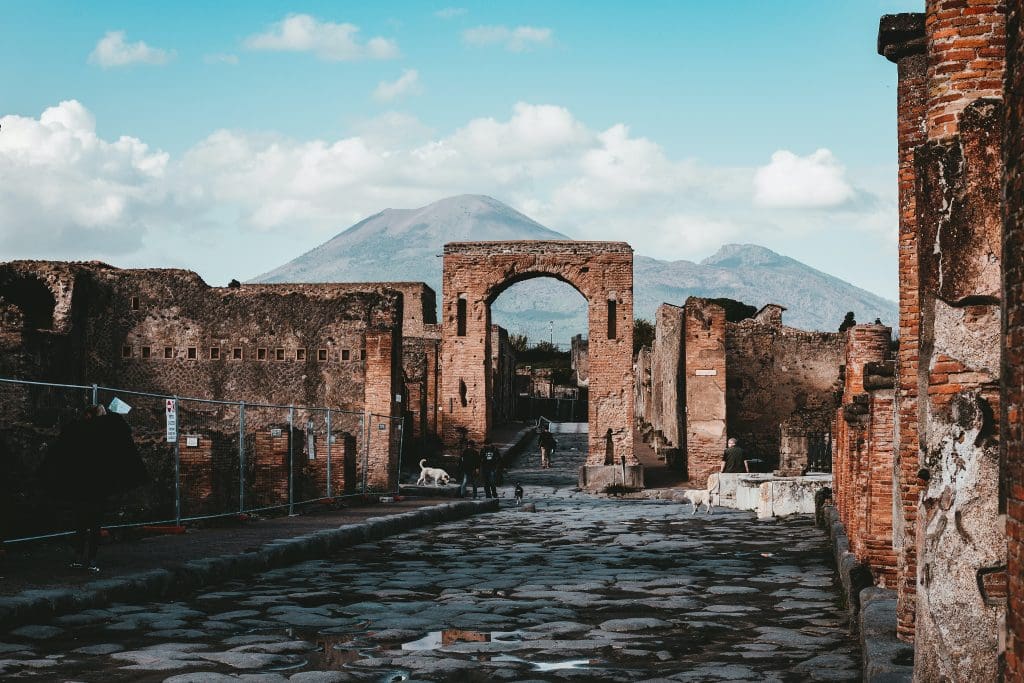 Pompeii is a really remarkable place and 100% worthy of a visit. If you can, organize a guided tour of the ruins, which will give you a better understanding of how remarkable Pompeii is.
The ancient city of Pompeii was destroyed in a volcanic eruption in 79 AD when nearby Mount Vesuvius unleashed a torrent of volcanic ash, instantly killing over a thousand people. The ash coating helped preserve the site, and it is one of Italy's most popular tourist attractions.
The well-preserved city of Pompeii can be explored on your own (which I once did as a broke backpacker in the noughties and immediately regretted my decision), or as part of an organized tour. Pompeii is incredibly fascinating and you can easily spend an entire day exploring the huge site and learning about how the local Pomepiians lived back then.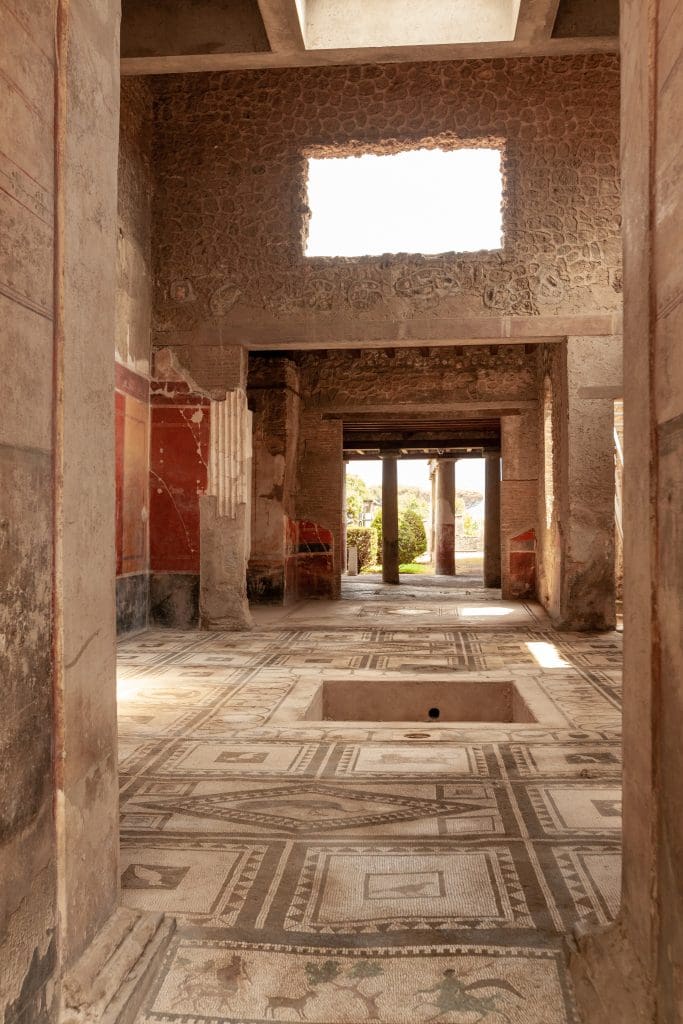 Getting to Pompeii is very easy from Naples or Sorrento. Take the Circumvesuviana train from Naples Gariboldi Station, with departures around 2-3 times per hour. You will need to get off at the Pompei Scavi-Villa Misteri train station and the journey takes around 30-35 minutes. Train tickets are €5 and I use Omio for booking all my train and ferry tickets in Italy.
The L1 train from Pompeii to Sorrento runs every 20 minutes and in the summer maybe even more frequently.
Best Pompeii Tours
Pompeii Small Group tour with an Archaeologist – Explore the ruins of Pompeii with a certified archaeologist that will explain the history of the site and the continuous work that still takes place even today in uncovering Pomeii. Tour price starts at $55 for 2 adults.
Pompeii Tour for Kids & Families with Specialist Guide – A super family-friendly Pompeii tour that even the kids will enjoy. My friend Emma recently visited Pompeii with her 5 & 8-year-old and spoke highly of this tour.
Pompeii and Herculaneum Private Tour with Native Guide – Bypass the groups and spend your time with a dedicated guide who you can pepper with questions all day long. Great for families or groups of friends who want to get the most out of Pompeii and a visit to Herculaneum with a private guided tour.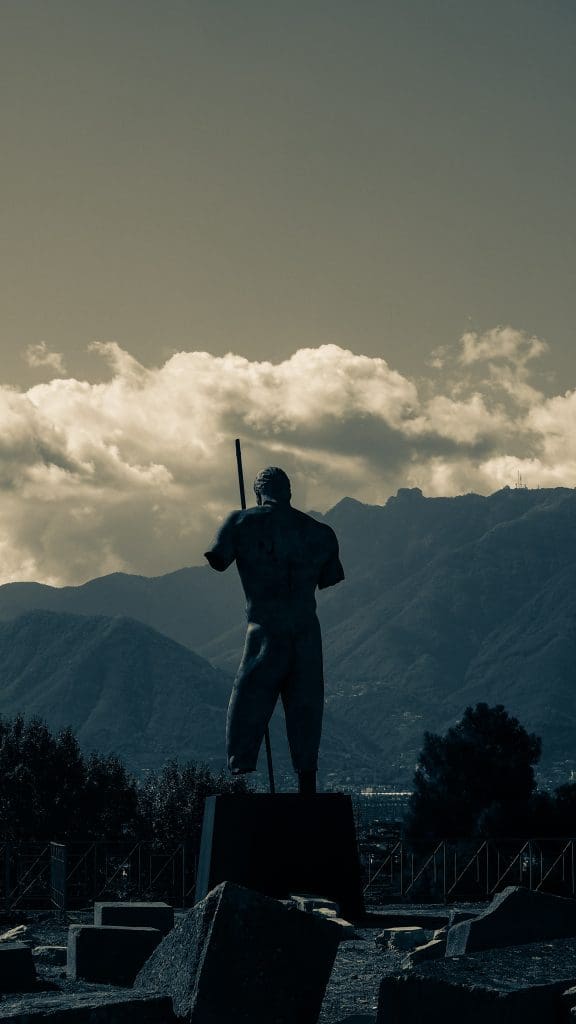 Day 3 Sorrento
Time to head out to Sorrento, the gateway town to the Amalfi Coast. Sorrento is a beautiful town that has a fantastic selection of excellent hotels and restaurants. Spend your day exploring the town and the neoclassical buildings that have made this part of Italy so famous.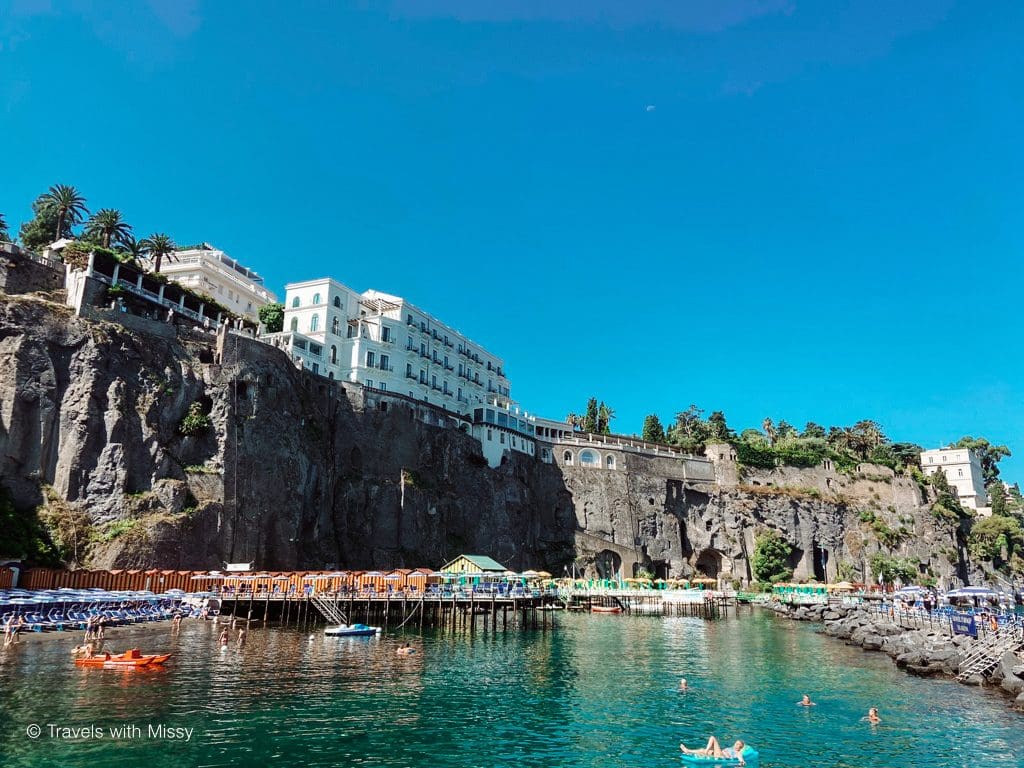 Stop for an ice-cold shot of limoncello. Or spend your afternoon at the many beach clubs in Sorrento that have been built on promenades that jut into the sea. A lazy afternoon dining in a beach club restaurant and plunging in and out of the sea, may just be what the doctor ordered. Make sure to order an Aperol Spritz for good measure.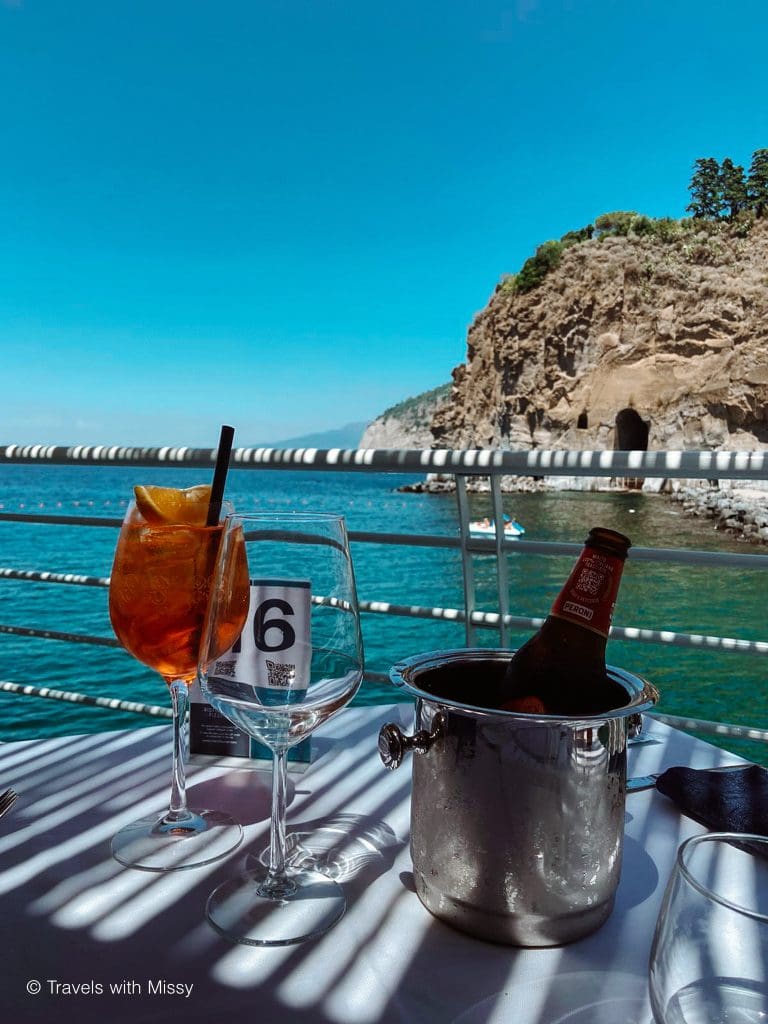 Basing your 7-day Amalfi Coast Itinerary in Sorrento might be the easiest option if you don't want to keep changing hotels every couple of days. Sorrento has a great selection of hotels to choose from that range from luxury 5-star to budget-friendly.
Cooking Classes
Sorrento is the perfect place to partake in a traditional cooking class. Learn one of the most valuable recipes – a pizza cooking class! Discover the ingredients that go into the creation of one of the most popular dishes on the planet and learn the traditional way of making your own delicious pizza – with pizza tossing techniques included!
Not only will you learn the best methods of creating your own pizza, but the views from Villa del Barone are exquisite. With spectacular views over the Bay of Naples and Mount Vesuvius in the background, this memorable cooking class in Sorrento is not to be missed!
Day 4 Positano
It's hard to prepare readers for how arresting the first glimpses of Positano are. Positano tumbles down the Lattari Mountains in a colorful jumble, before arriving at the large stretch of sandy beach at its base.
Positano oozes glamour in every turn and step (and there are A LOT of steps), with beautiful restaurants, hotels, and boutique stores on the small winding streets. And because of its beauty it is eternally busy, so be prepared to fight your way through the streets during July & August.
During the summer months, Positano beach is one of the most popular spots on the Amalfi coast. The beach in Positano is large and has some of the best beach clubs on the entire coast either located on the beach itself or just around the headland.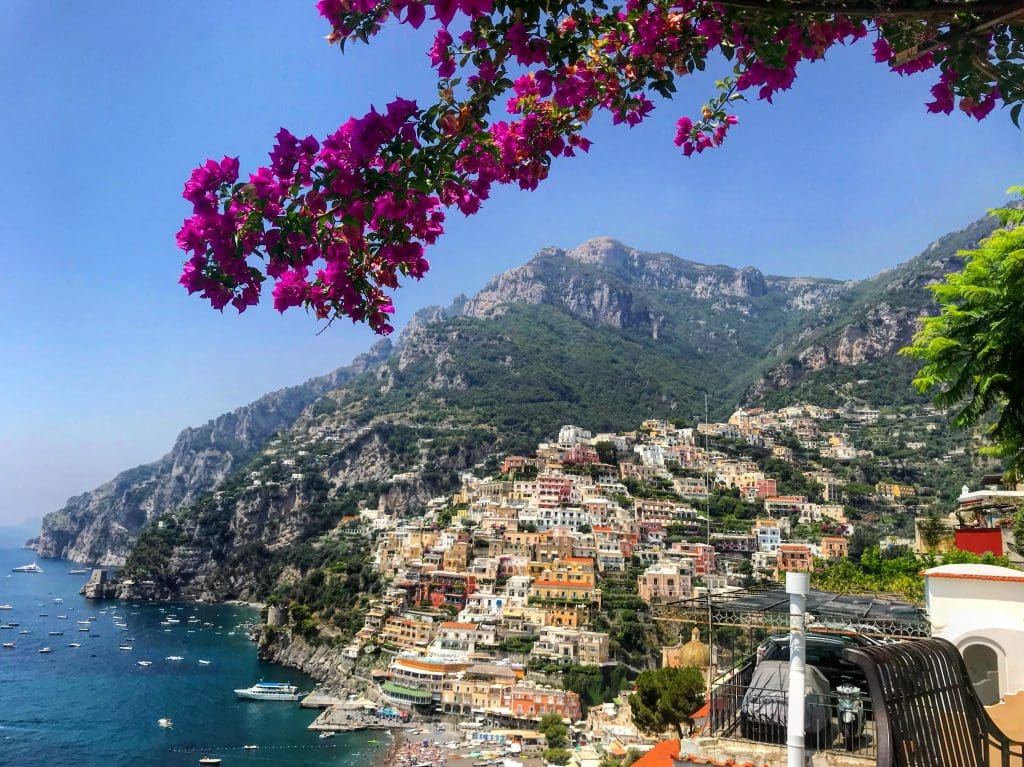 Spend the day (late afternoon and evening is far more enjoyable) exploring the town, stopping for lengthy coffee breaks throughout the day.
If you are prone to travel sickness I would avoid taking the bus to Positano. The roads are winding, and I've seen many people be violently ill on the local bus to the town. Instead consider the ferry (the lesser of two evils?), which has crossings from nearby Sorrento and Amalfi. Renting a car should be avoided at all costs, you'll spend the majority of your time looking for non-existing parking.
Day 5 – Ravello & Amalfi
Journey to the end of the so-called Amalfi coast and spend your day exploring the towns of Ravello & Amalfi. These are two of the quintessential towns of the Amalfi Coast that overlook the Tyrrhenian Sea and will make you understand why this part of Italy has attracted visitors for over two centuries.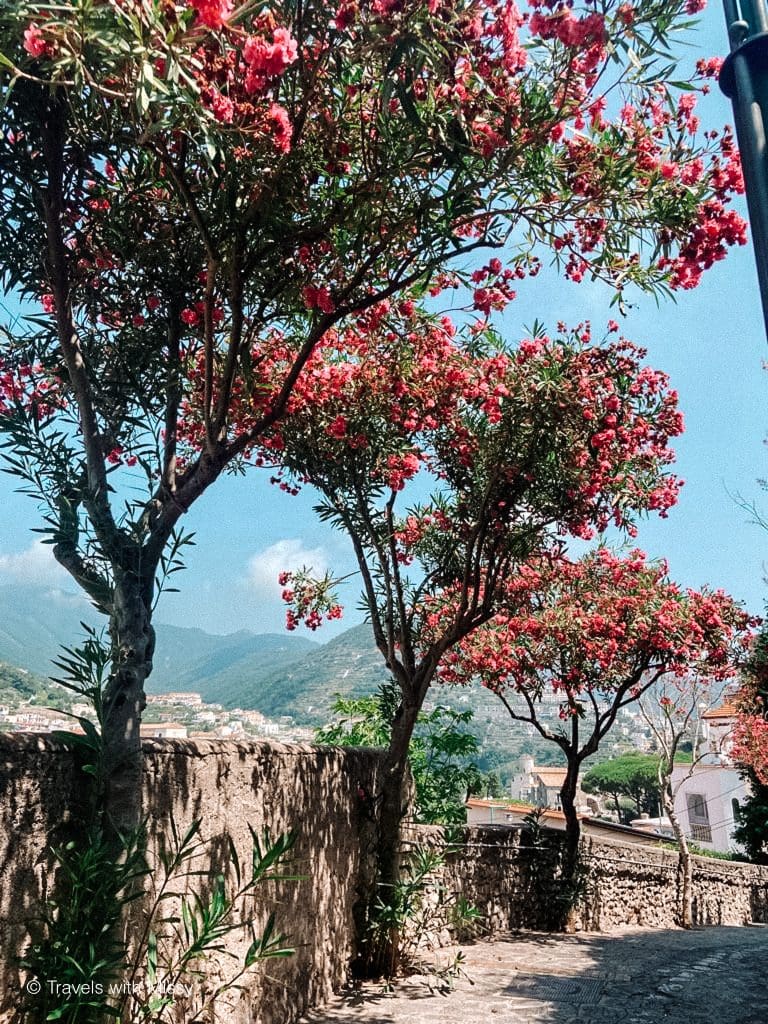 Visit the stunning gardens of Villa Cimbrone one of the most opulent hotels in Ravello. The gardens at Villa Cimbrone are open to the public and offer some of the most stunning views across the coastline.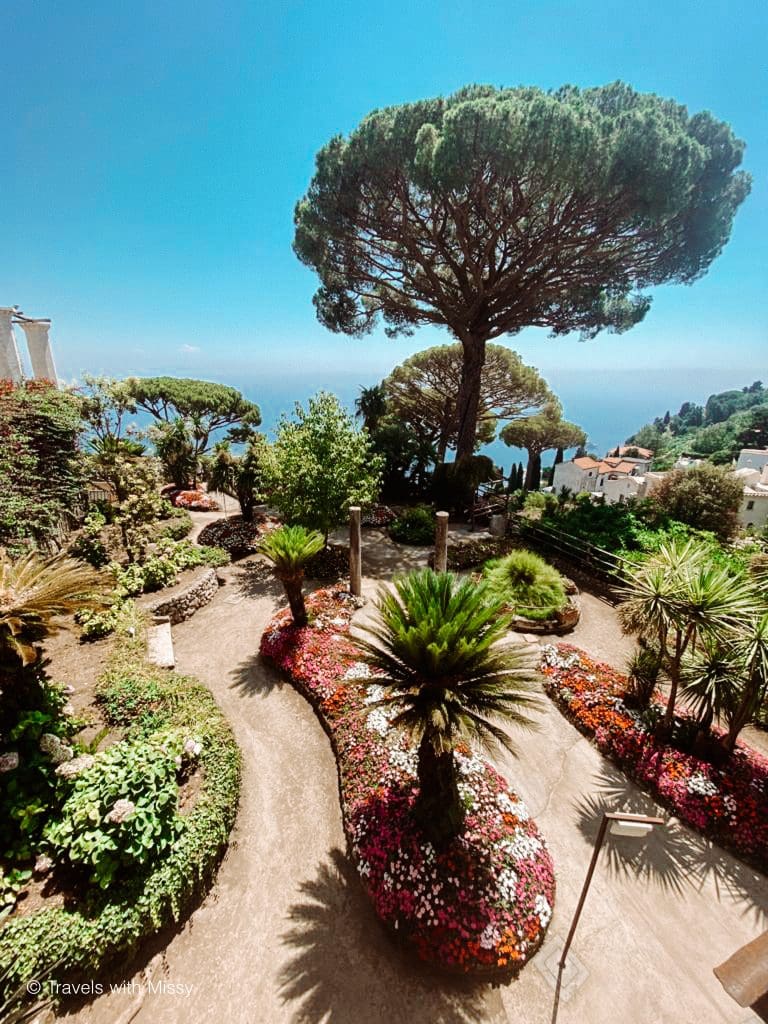 Villa Rufolo is another more accessible option and is worthwhile visiting for its spectacular gardens. During the summer months, you'll find a series of outdoor concerts with one of the most jaw-dropping backgrounds you'll see on the Amalfi Coast.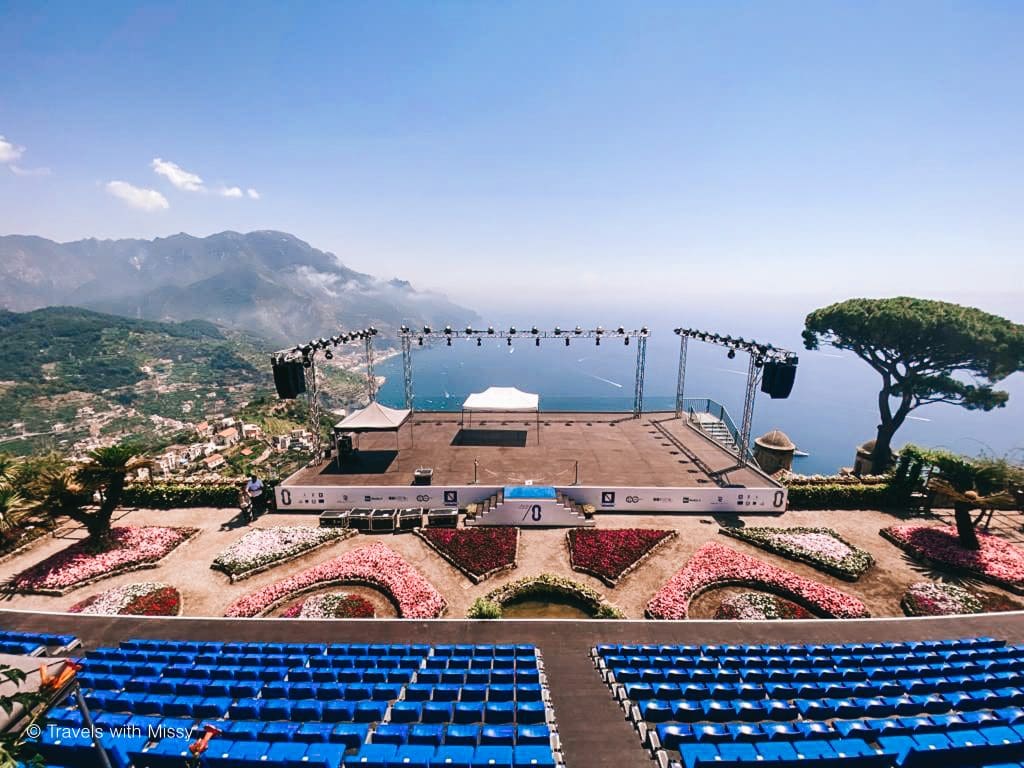 The gardens are at Villa Rufolo are an absolute dream and you don't need to be into horticulture to appreciate the landscaping that has gone into producing some of the most luscious gardens on the Amalfi coast.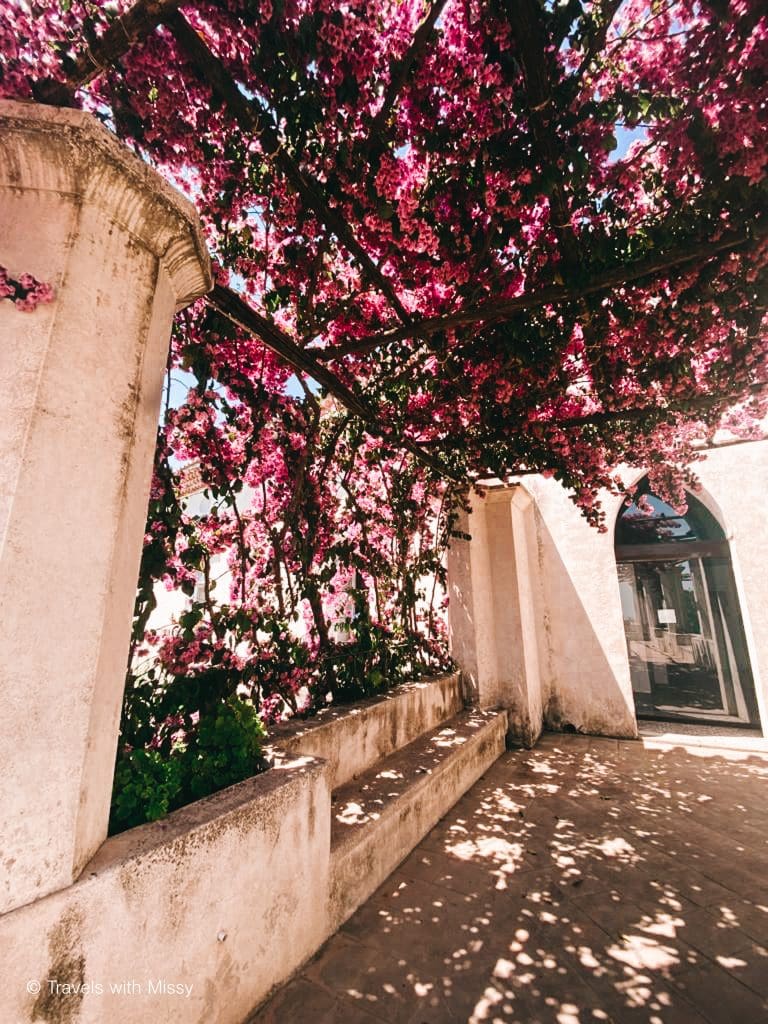 The hill towns of Ravello and Amalfi are truly spectacular and worth spending a day exploring, but if you have mobility issues you may find the town's steps and hills to be challenging.
Day 6 – Capri
Take a day trip to Capri and enjoy one of the most luxurious islands in the Bay of Naples. Rub shoulders with celebrities who moor their superyachts just offshore, and enjoy the spectacular natural beauty of the island.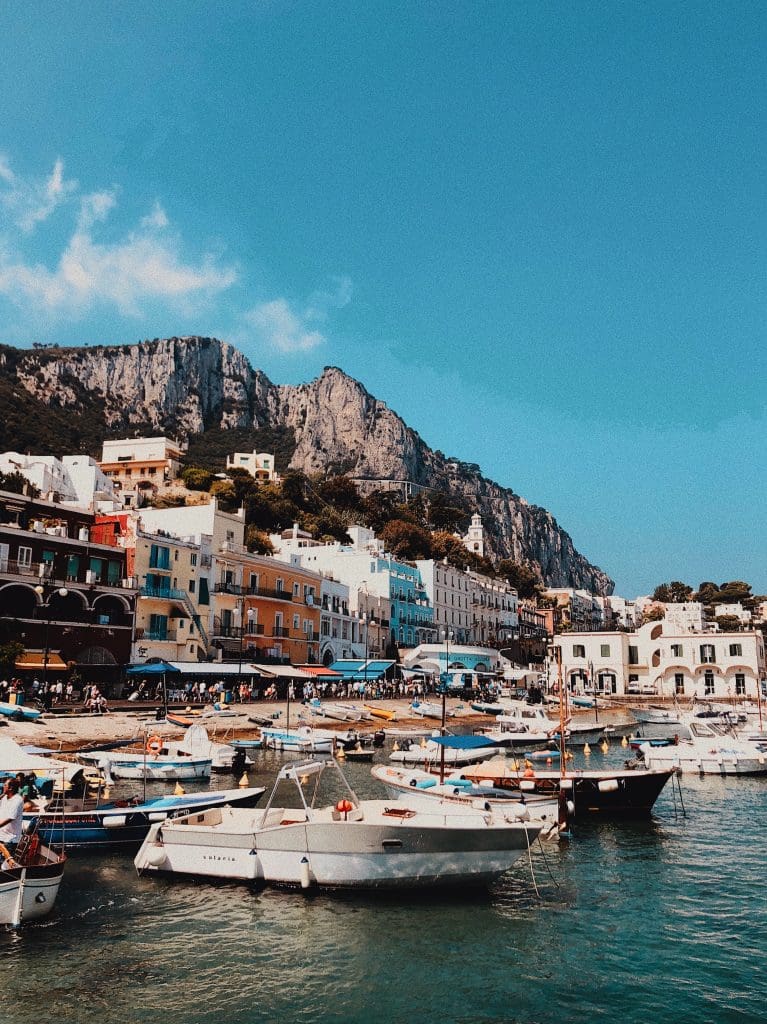 The best way to explore the island of Capri is by organizing a boat tour. You can join a small group of other travelers, and journey to Capri from Sorrento, Positano, and Amalfi where you will snorkel, swim and see all the sights that Capri has to offer.
Of course, you can also catch the ferry from Sorrento or Positano to Capri and explore on your own too. There are plenty of things to see and do in Capri, from the infamous Faraglioni sea stacks, and blue cave to the chair lifts that will take you to the highest point of the island.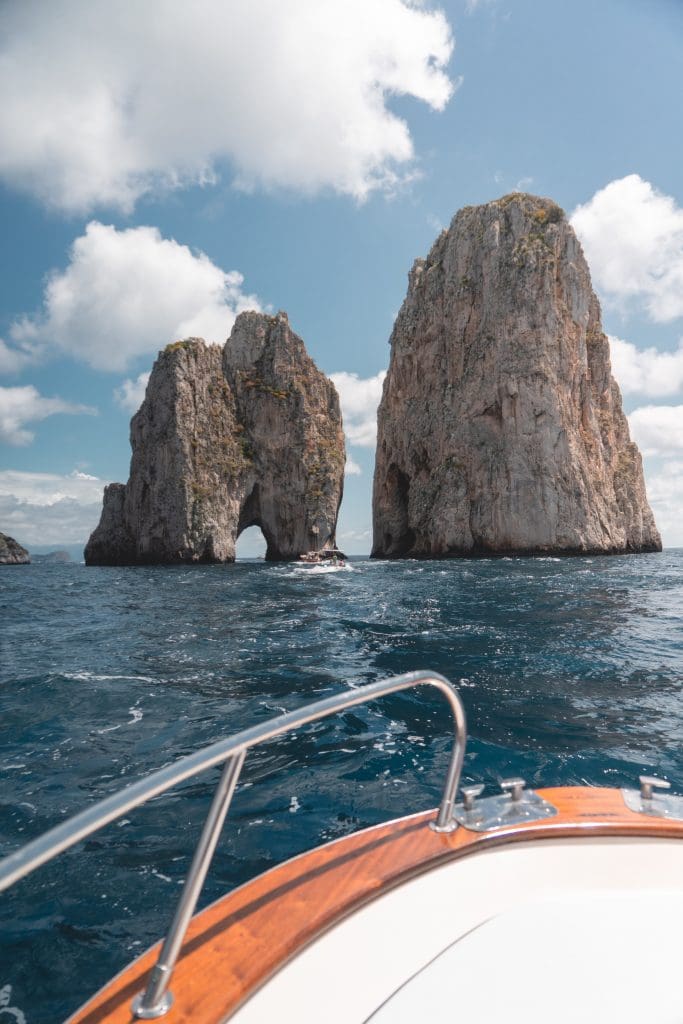 A day is enough time to explore all the things to do in Capri, make sure to enjoy a swim in the sea if you can or visit one of the infamous beach clubs. It's really something quite spectacular.
Best Capri Tours:
Day 7
It's the final day of your 7-day Amalfi coast itinerary and it's been jam-packed. Todays a great day to enjoy your final full day on the coast, relax at the beach or enjoy one of the following activities.
I love to do either a food tour when I go to a new city, or try and take part in a cooking class. What better place than Italy to indulge in a lesson in traditional Italian cooking? I love the site EatWith, which connects you with local experiences. Take part in a cooking class, or join a local in their home for a fully-cooked traditional meal.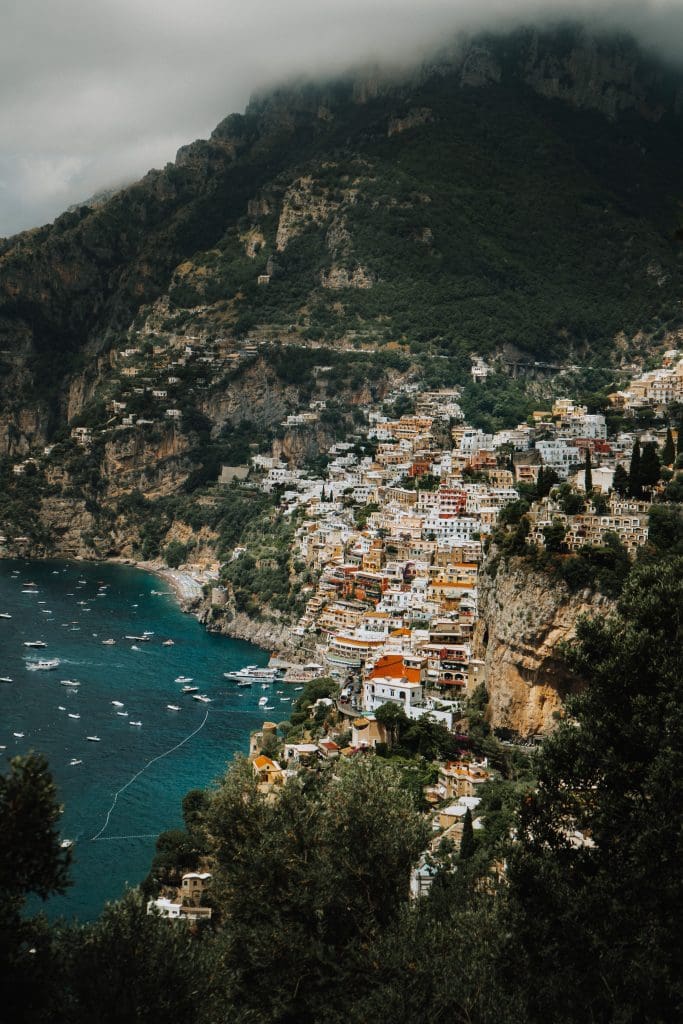 For hiking enthusiasts, the Path of the Gods is an absolute must. Join a guided walk through the mountains along the Amalfi Coast and enjoy views that are absolutely breathtaking, and every single step will be worth the climb. Considered one of the most beautiful hikes on the planet, Path of the Gods is a must for anyone who wants to complete their Amalfi Coast experience.
If you enjoyed Capri, then I would highly recommend visiting Ischia. Known for its thermal waters, you'll find numerous spas on the island. This is a great way to unwind from a fast-paced 7-day Amalfi coast itinerary and enjoy some great value thermal spa treatments. Take a boat tour from Sorrento to Ischia.
Getting around Amalfi Coast
So you've arrived in Naples and are now wondering how to get around the Amalfi Coast. Do you rent a car? Hop on a train? Scoot around the coastline on a moped with your bag zip tied to the back?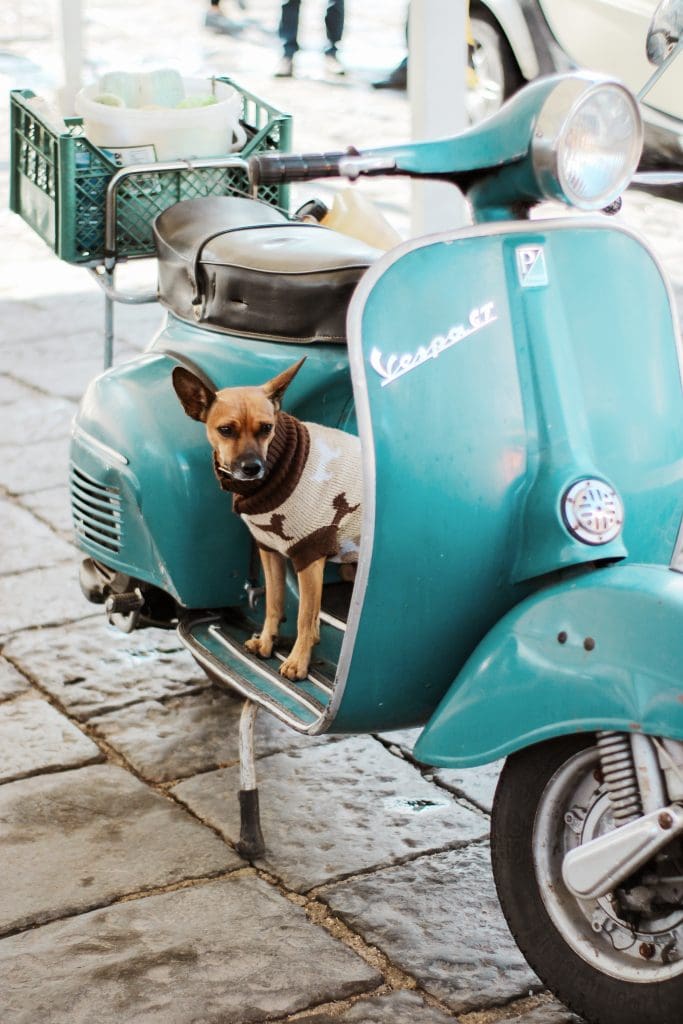 Whilst a rental car may sound appealing, as it does offer you unlimited freedom, I would recommend against renting a car during your 7-day Amalfi Coast itinerary. It's notoriously difficult to find parking at the best of times but add in the fact that thousands of other tourists have the same idea as you and it soon becomes your worst nightmare.
Instead, make use of the trains, buses, and ferries that can take you to all the destinations on the Amalfi Coast that you wish to visit. And if you are traveling with lots of luggage, you can organize a Welcome Pickup transfer to bring you to your accommodation. I've used them in Greece and it's a fantastic way to get from the airport to your hotel.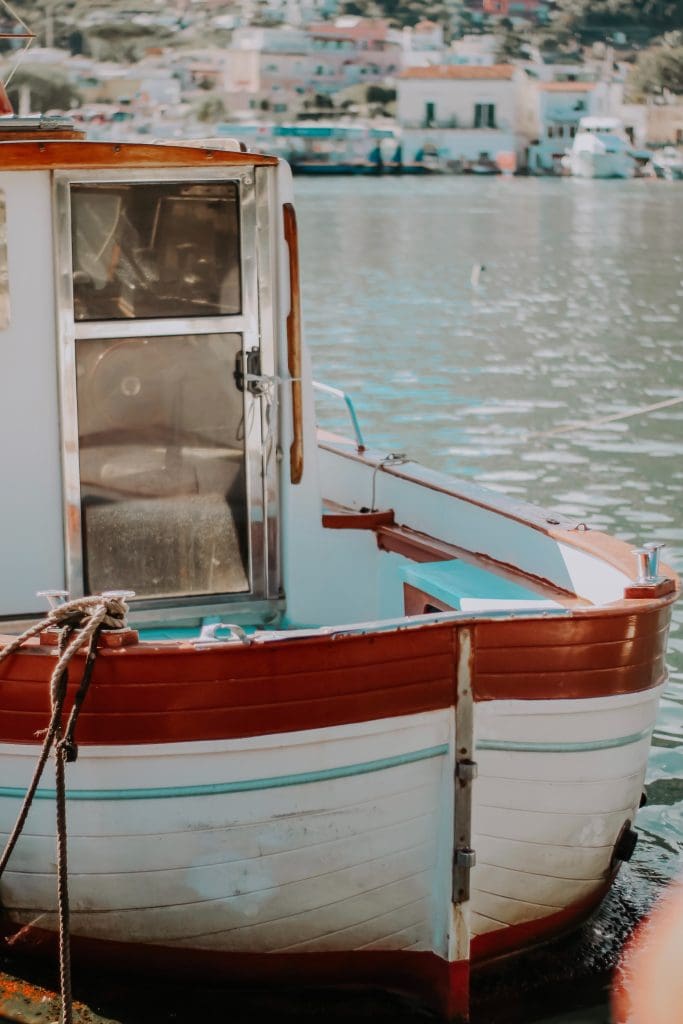 There are no ubers in this part of Italy, but there are taxis. Just note that a short distance between Positano and Praiano will make your eyes water (it's 10 minute drive).
From Sorrento to Amalfi you can either take a ferry or the local bus. I would recommend the ferry as the roads around Positano are incredibly busy with traffic, and taking the ferry is much quicker.
The Best Time to Visit the Amalfi Coast
If you are looking for good weather, smaller crowds (than normal, this is still the Amalfi Coast after all) and shorter lines in restaurants, the best time to visit the Amalfi Coast is in April, May, September & October.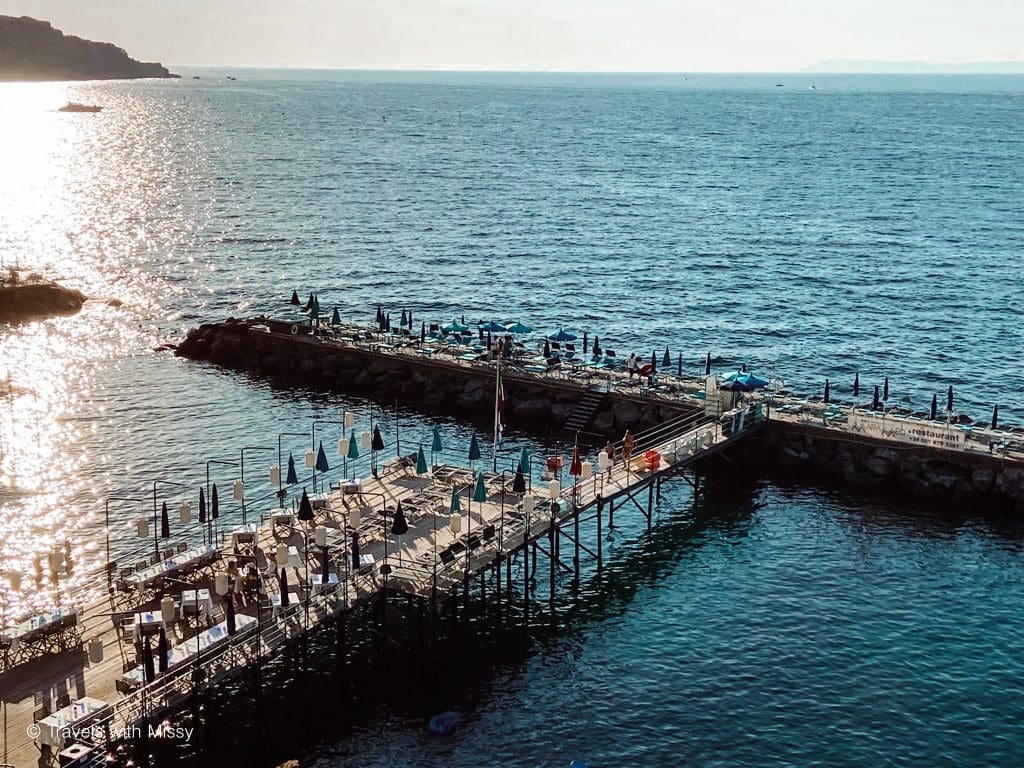 Certain places along the Amalfi Coast start to pick up traction during the Easter holidays in April, and continue building until it reaches full capacity in August.
If you can travel to the Amalfi Coast outside of the summer months, you'll have a far more pleasant time experiencing the amazing sights and hotels without having to pay through the nose for hotels and restaurants.
One of my favorite times to travel in Europe are the last two weeks of September. Schools are back in session, a lot of the busy tourist attractions are quieter and you'll still be guaranteed good weather.
Amalfi Coast Beaches
If you are looking for white sandy beaches found in nearby Sardinia, you'll be sorely disappointed with the Amalfi Coast Beaches. Due to its geographical nature, the beaches on the Amalfi Coast are mostly rocky beaches and not a whole lot of sand.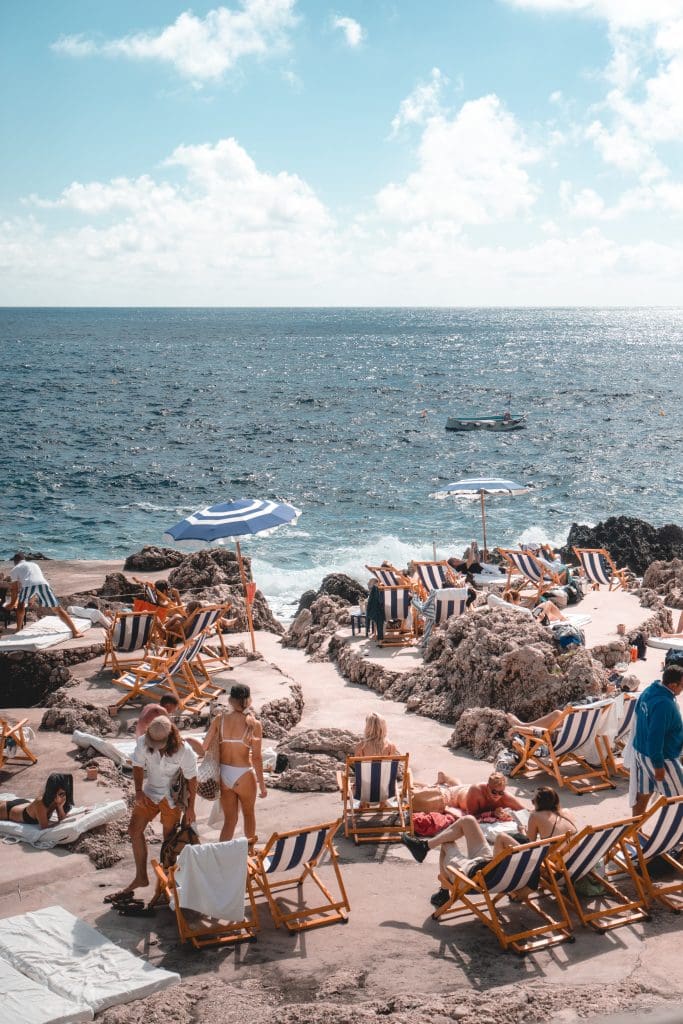 That's not to say that the Amalfi coast beaches aren't wonderful, because they really are. There's nothing quite like an Italian beach to be honest. It has fantastic people watching, and where else is it entirely acceptable to eat pizza as you hunker down in the sand in your swimsuit?
One of the greatest things about the Amalfi Coast beaches are the amazing beach clubs that you'll find in each and every town along the coast. The Amalfi Coast Beach Clubs offer visitors daily passes to their clubs (some need reservation months in advance), where you can order food and drinks as you lay in a sun lounger. What's not to love about a day in one of the Amalfi Coast Beach Clubs?
Some of the most famous beach clubs on the Amalfi Coast are found in Positano, where I highly recommend booking in advance (especially in July & August). For more information about the beach clubs in Positano, read my post.
Conclusion
If this 7-day Amalfi Coast itinerary sounds hectic and jam-packed it's because it is. I certainly do not travel like this, but also understand that with limited vacation time, a large percentage of people will try and cram as much as they can into a short visit.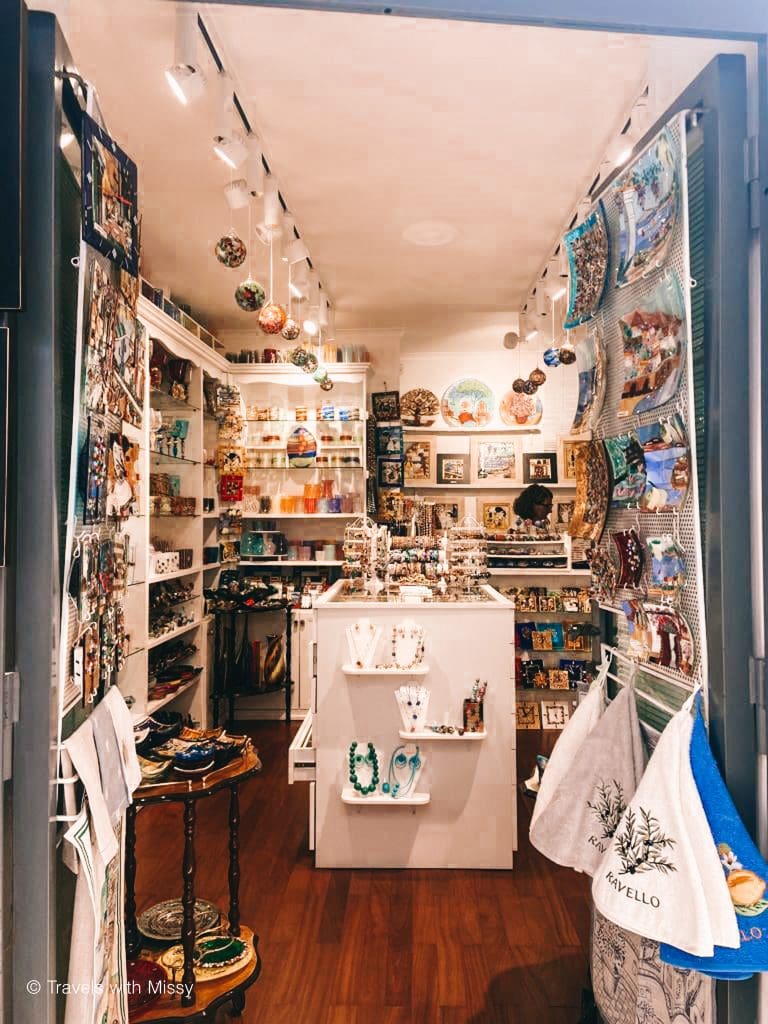 I approach traveling in Italy like this, if the Colosseum in Rome has managed to keep standing for over two-thousand years, and survived countless wars and whatnot, it's going to be around for the next time that I plan on visiting the city. Slow down, sit in a cafe, and enjoy that coffee. Things can wait.