A Perfect 10 Days in Croatia Itinerary (2023)
Croatia offers visitors so many reasons to visit its remarkable shores. Beautiful cities such as Dubrovnik and Split have been shown to the world in iconic TV shows like Game of Thrones. The water color is a fantastic aquamarine that wouldn't look out of place in the Bahamas and you'll also find a thriving wine scene, delicious food, and some of the most charming people in Europe.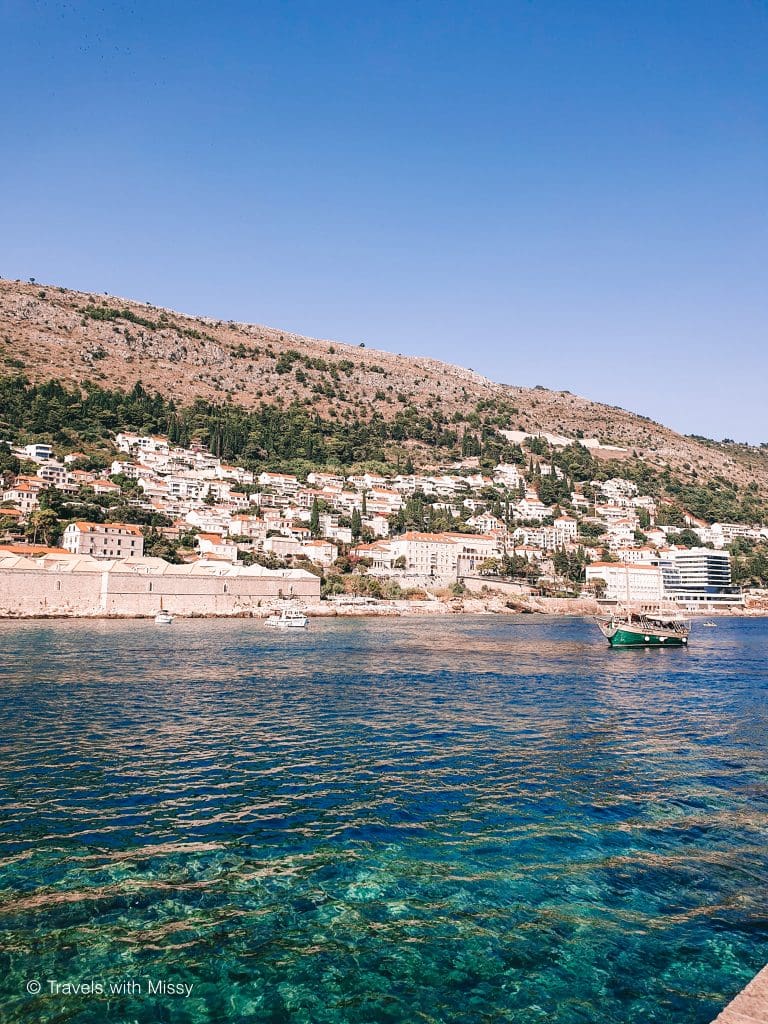 There's a lot to love about Croatia. I've created the perfect 10 days in Croatia itinerary that you'll want to steal. It covers all the important sights for first-time visitors and will make you eager for another unforgettable visit.
Croatia has thoroughly embraced tourism over the past 20 years and has emerged as one of the most popular destinations in Europe alongside Italy, Spain, France, and Greece. It offers visitors incredible beauty and you could easily spend an entire summer island-hopping your way down the Croatian coastline.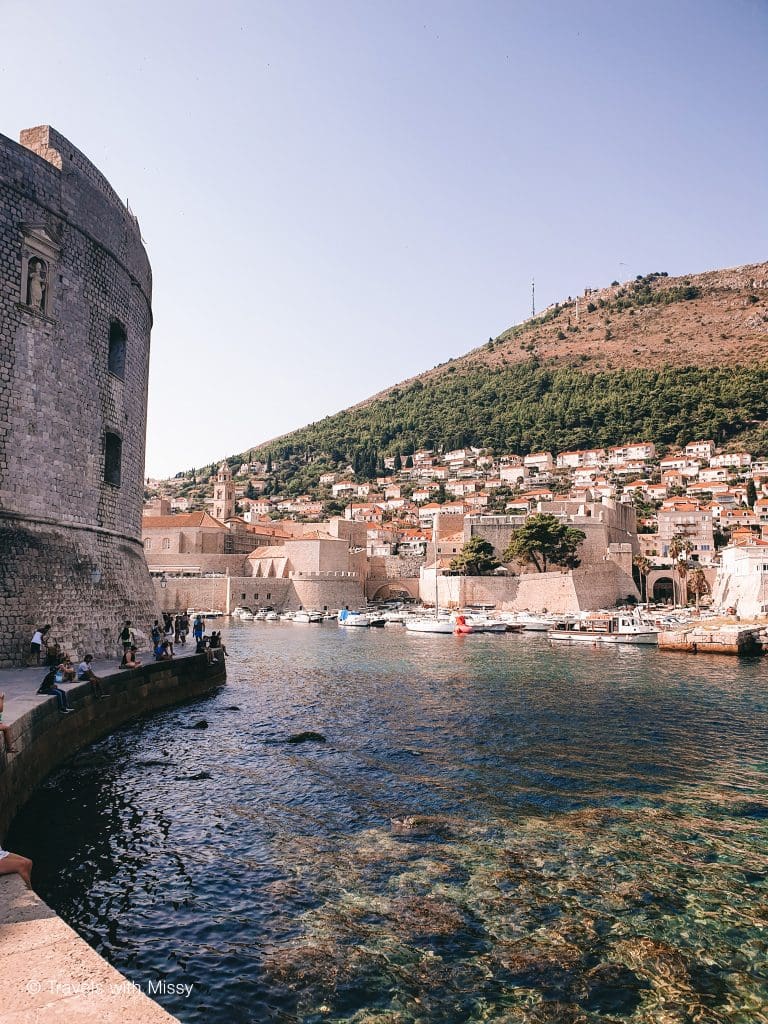 For such a large country, the population remains small and yet they are also home to an amazing football team that has (almost) triumphed at the past two FIFA World Cups.
And not only are they amazing footballers, but the country is blessed with incredible weather for a large percentage of the year. Dubrovnik boasts 250 days a year of sunshine, which means you are almost guaranteed good weather during the off-peak months of April & November.
This also means that you can use this 10 days in Croatia Itinerary throughout the year with very few modifications. Something else to note is that on January 1st, 2023, Croatia became the 20th European Union member to adopt the Euro currency and officially became an EU member state.
Dubrovnik // Days 1 – 3
There is a reason why Dubrovnik has been scouted for TV shows and movies, it really is an incredible town. I first visited way back in 2006, long before HBO would forever change the city's popularity, and immediately fell in love. Dubrovnik Old Town is built within large walls, from a period of history when once such a large defense system was needed.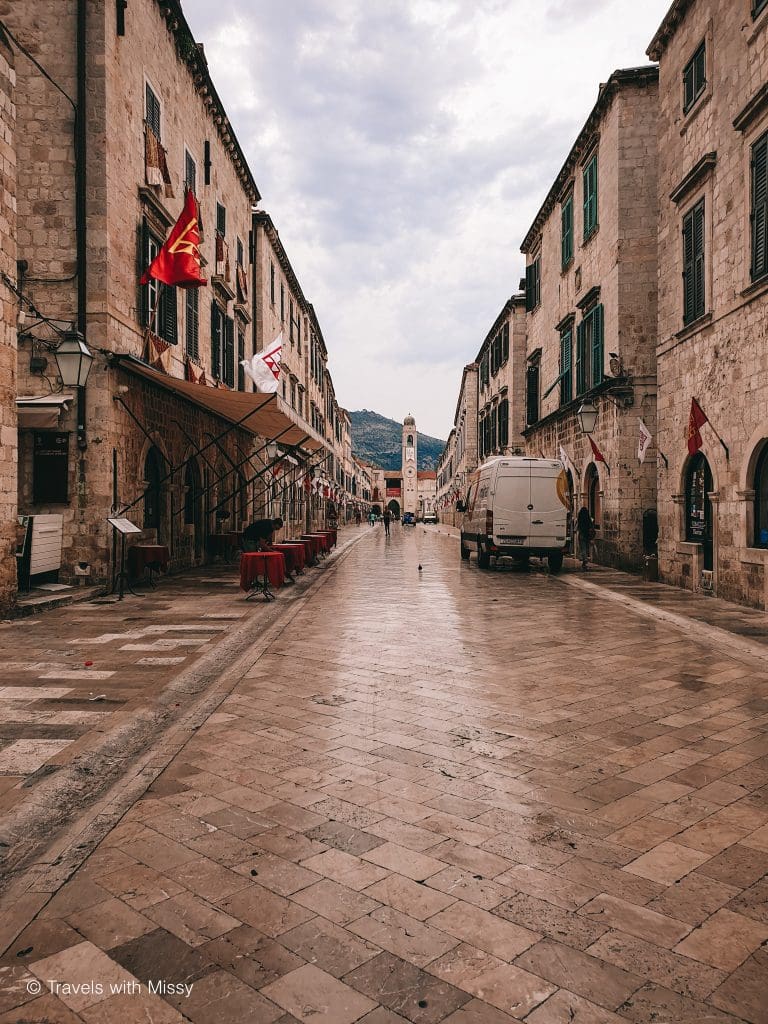 Throughout Dubrovnik Old Town, you'll find yourself in awe of the incredible stonework that makes up the city. One thing you will notice about Dubrovnik and especially in the height of the summer is just how busy it is. Its popularity has completely exploded over the years, and even at 8 am, the streets are already thronging with visitors from cruise ships, day trippers, and those eager to get a start on the day.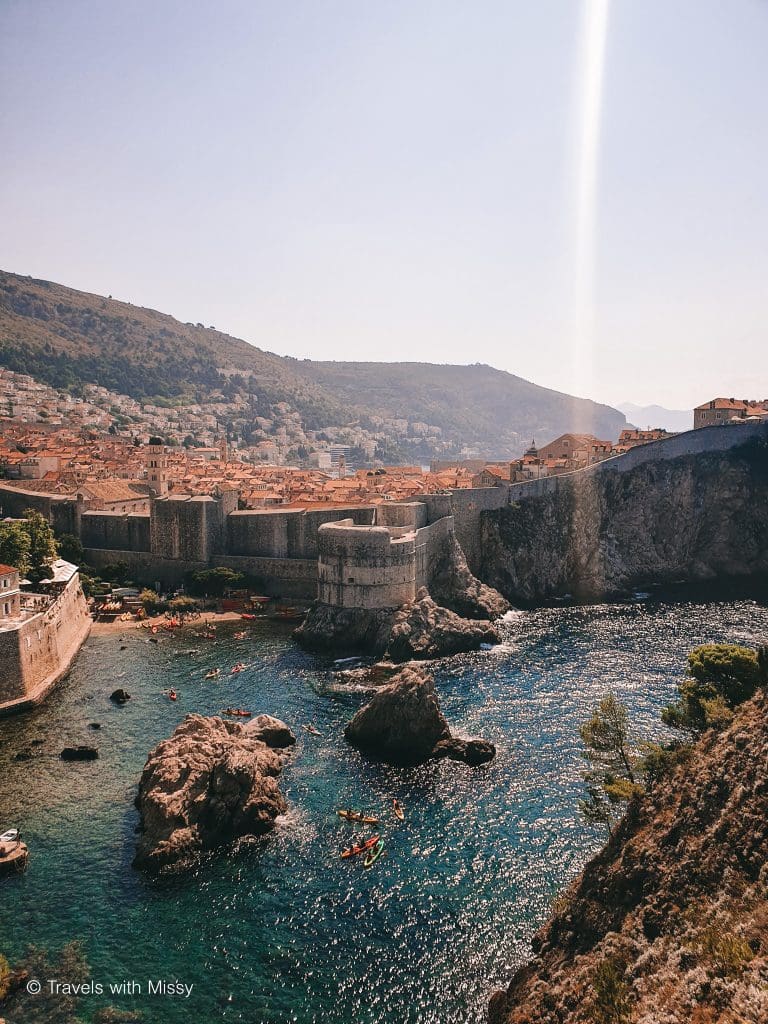 Another noticeable thing about Dubrovnik is how expensive it is. Compared to nearby Greece or Italy, the prices in Dubrovnik are quite high. Expect to pay around €10 for a glass of wine, €25 for a main in a restaurant, and accommodation to be €150 per night in the old town.
Day 1 & 2 – Exploring Dubrovnik
One of the most popular tourist attractions in Dubrovnik Old Town is the many Game of Thrones tours available. I would recommend doing a Game of Thrones tour in Dubrovnik if you enjoyed the TV series, we had a fantastic guide who explained which scene was shot where and the history of the city too. My friend who had never watched a single episode of Game of Thrones surprisingly enjoyed the tour too, despite not having a clue what the references were.
Definitely a must for fans of the TV show (we won't talk about that ending, ok?). Do note that most Game of Thrones tours do not include access to the city walls of Dubrovnik, simply because it would be too narrow to have huge groups of people walking around up there. So you will need to do it separately.
Depending on the time of the year, I would recommend walking along the city walls of Dubrovnik as early as possible, especially in those hotter summer months of July & August. The Dubrovnik City Walls started construction in the 13th century before being completed during the 16th century as a means of defense against the Venetians, Romans, and other invaders throughout those periods of history.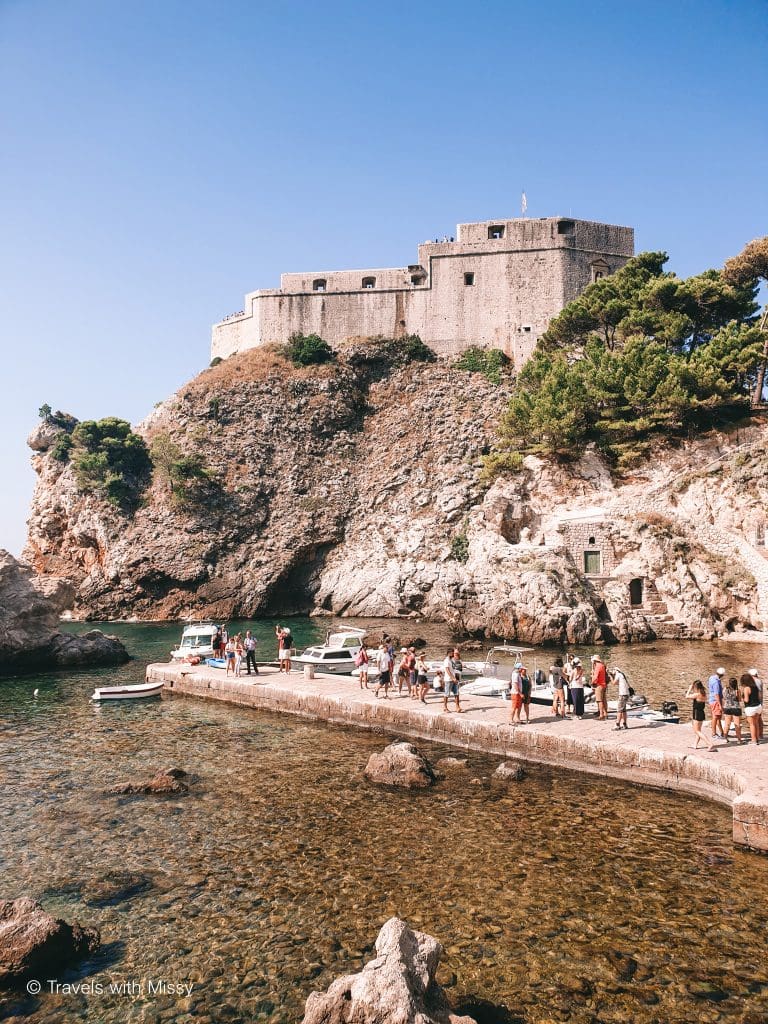 The Dubrovnik City Walls are an absolute must for visitors to the city, and there is an element of fitness required to be able to access them. The walls span the entire length of Dubrovnik and offer incredible views across the compact city and the sparkling Adriatic sea.
Ride the Dubrovnik Cable Car for outstanding views across the Adriatic Sea and Dubrovnik Old Town. I once drove the roads that lead from the Dubrovnik airport to the old town and let me tell you, it was absolutely petrifying.
The mountains that surround Dubrovnik are ridiculously high (duh!), but they really do offer an absolutely breathtaking view over the Old Town. If you are not a fan of heights, you may not love riding the Dubrovnik Cable Car.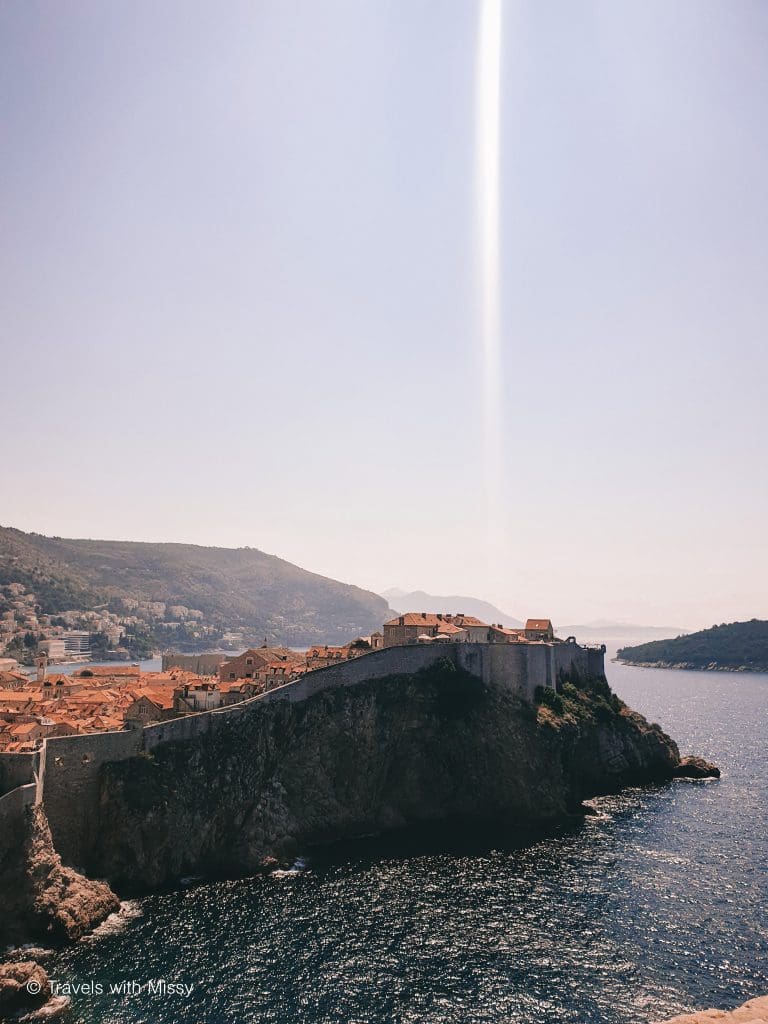 Day 3 – Lokrum Island
Explore beautiful Lokrum Island which sits just a stone's throw away from Dubrovnik Old Town. Catch a small ferry across to the island and plan for a day or afternoon exploring Lokrum island. The island is home to wild peacocks that roam freely, beautiful spots to swim, and lots of stunning flora and fauna.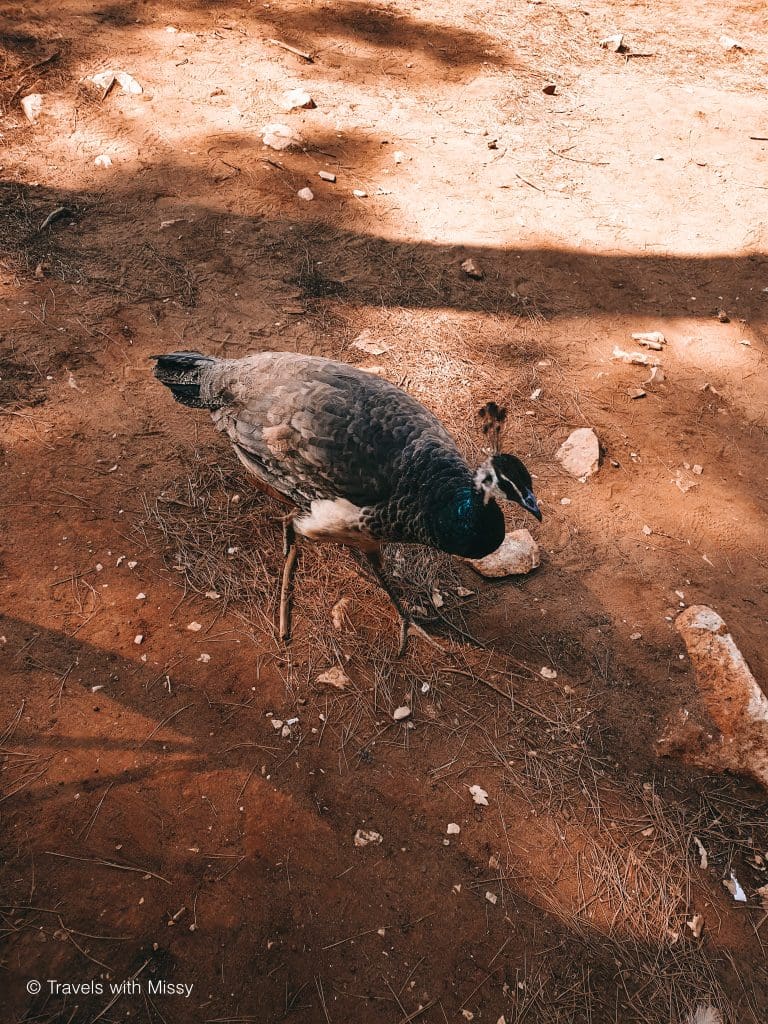 You'll find beautiful olive groves throughout the island, as well as ample space to sunbathe on the rocks. There is little to no shade in this section of the island, so bring an umbrella or a hat if you want to avoid being severely burnt. There are ladders that provide access to the inviting water below.
One of the most popular parts of the island is the 'Dead Sea', a small lake on the island that has been naturally created from salt water. Although not as incredible as the actual Dead Sea, it's a popular spot on Lokrum Island, and you can test out the level of saltiness and floatability.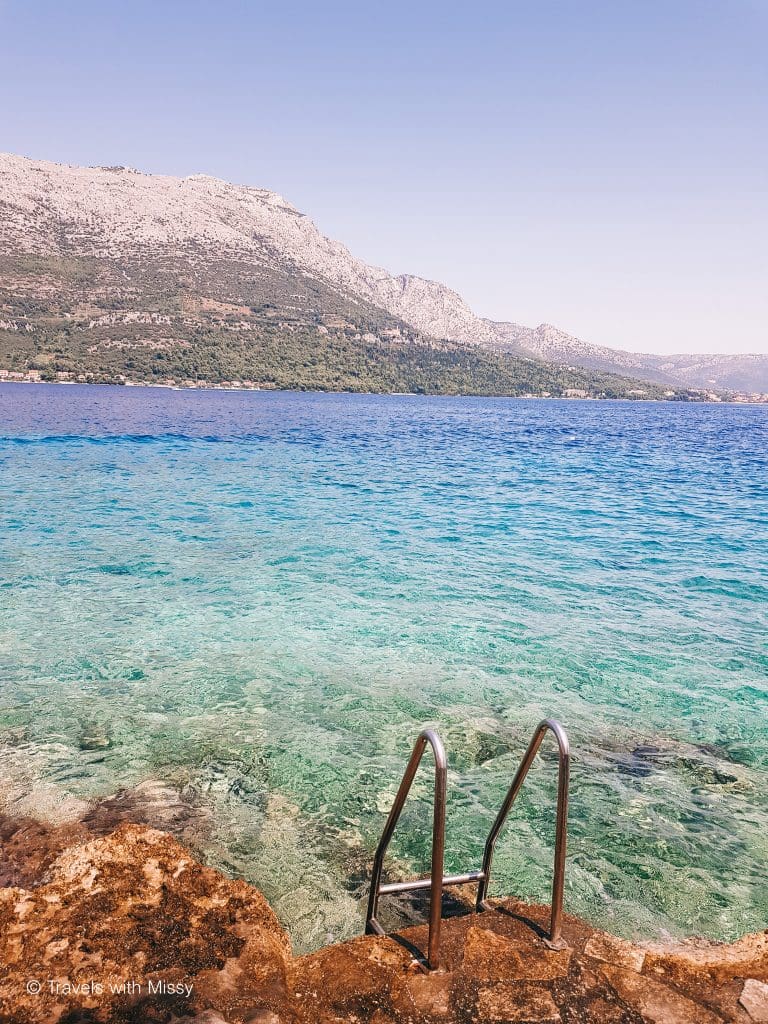 There are two cafes and places to eat on the island, where you can also grab some drinks too. The ferry from Dubrovnik Old Town to Lokrum takes 10 minutes and return tickets cost €7. Admission tickets to Lokrum Island in 2023 are €27 per person.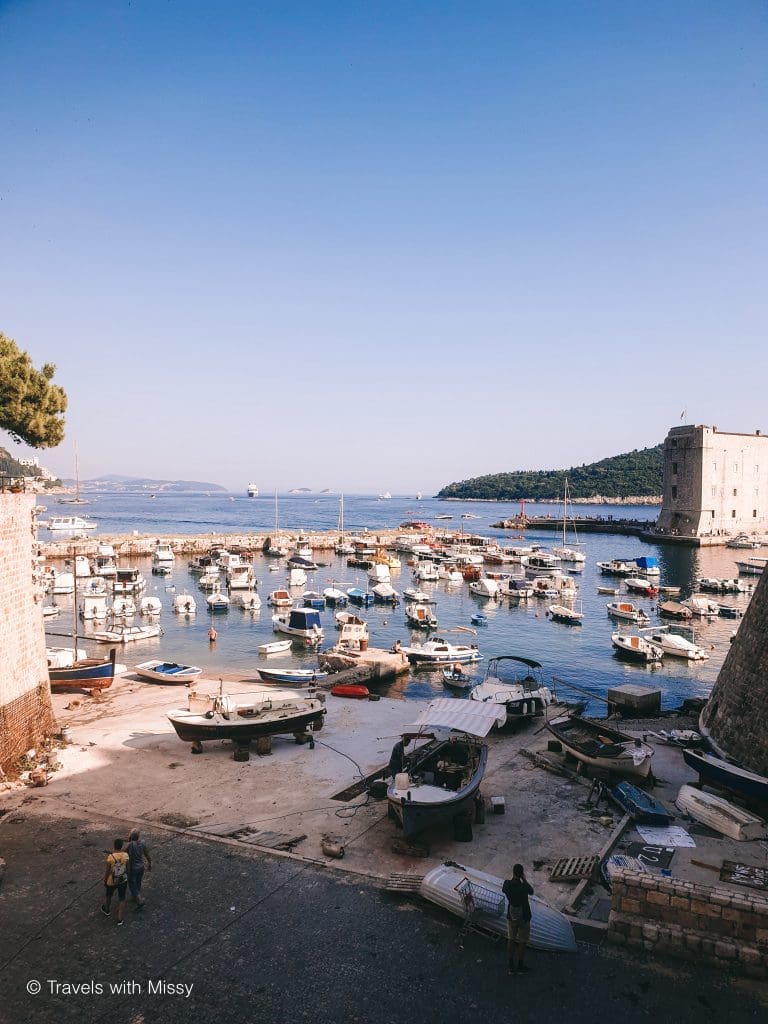 Where to stay in Dubrovnik
There are several locations in Dubrovnik to base your stay. The easiest base for most visitors is staying in Dubrovnik Old Town. This location provides restaurants, bars, and boutique stores right on your doorstep.
It's easy to connect to Lokrum Island and the Dubrovnik Cable Car from here. Most visitors will spend the majority of their time in Dubrovnik Old Town.
Bota Palace // Beautiful B&B with stunning interiors and a fantastic location in Dubrovnik Old Town.
Korčula // Days 4 – 5
Korčula is a beautiful island with a fortified town that is like a smaller Dubrovnik. The explorer Marco Polo was supposedly born on the island and you'll come across a museum offering homage to the island's most famous former residents.
Korčula is the section of your vacation where eating and drinking is what you'll most likely be doing as you explore the tiny fortress town. The restaurants on Korčula sit beautifully by the water's edge, under pine trees, and provide you with the dreamiest of views.
Spend your afternoons swimming in the crystal clear waters off Korčula from which you can access through the city's walls. It's hard to resist swimming in water so inviting.
Wine lovers will be excited to uncover the white wines that are produced on Korčula in several of the wineries on the island. Organize a wine-tasting tour of Korčula.
Spending two days in stunning Korčula is a fantastic way to unwind, after the hustle and bustle of Dubrovnik.
Where to stay in Korčula
Lesic Dimitri Palace // Beautiful apartments in the heart of Korčula and steps from Marco Polo's house.
Hvar // Days 6 – 8
There's just something about Hvar that I can't put my finger on that keeps drawing me and thousands of other visitors each year to this charmingly expensive island. Hvar Town is one of the most popular small towns in Croatia, where each summer you'll find fleets of super yachts lining up in the harbor and prices for accommodation skyrocket.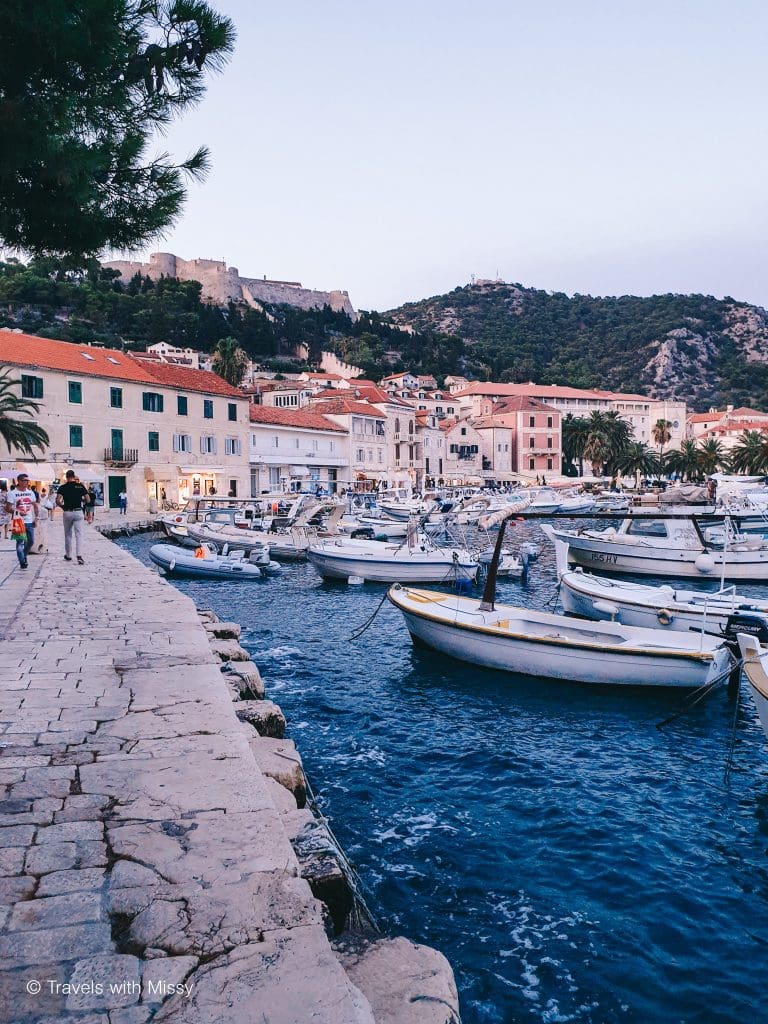 Hvar is known as a party island for the uninitiated and is one of the glitziest places on the Adriatic coast. You never know who you might see rocking up in their super yacht, or partying in Hvar Town. Whether you are into glitz and glamour, or relaxation, there is something for everyone on Hvar.
Various crowds are drawn to Hvar town, those looking to party all night at Carpe Diem Beach Club until the wee hours of the morning, or those looking to enjoy great restaurants and bars.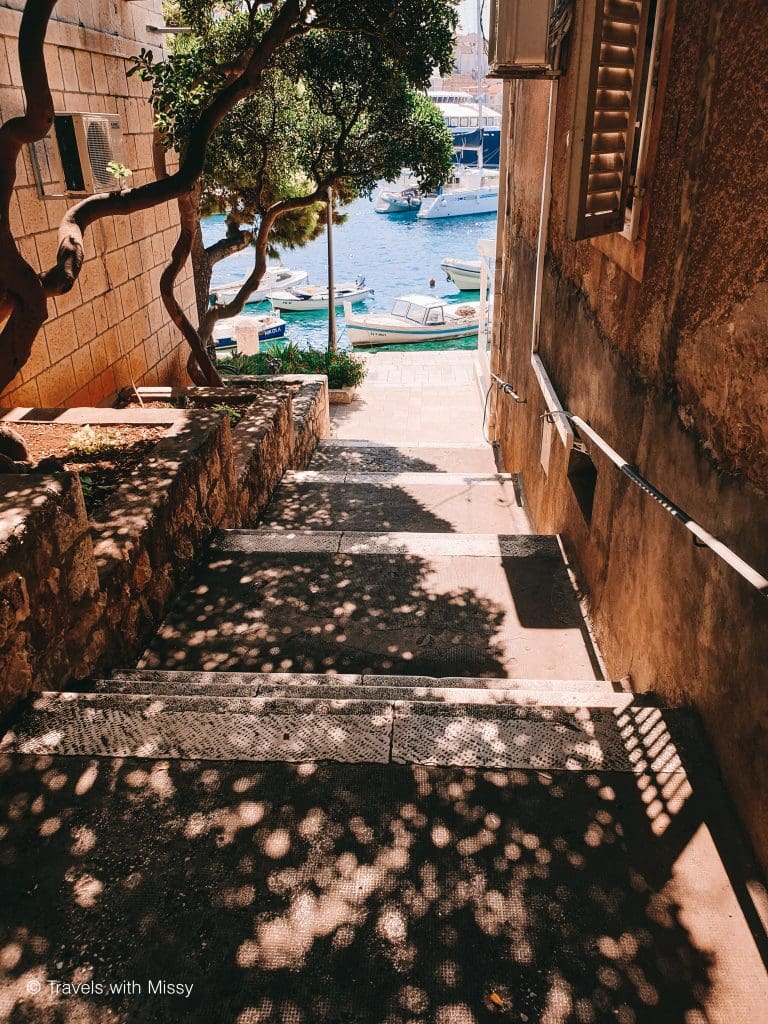 Whilst Hvar town is amazing, it also completely lacks beaches. You won't find a morsel of sand to lie upon in this part of Croatia. Instead, beach clubs in Hvar have sprung upon the rocks that make up the coastline and have created a variety of beach bars and places to catch some sunshine. Ladder access to the sea is provided, but watch out for sea urchins everywhere in the waters of Croatia.
There's a lot to occupy visitors to Hvar, and most people will find themselves based in Hvar town as it has the best collection of hotels, restaurants, and bars. Several day trips to the neighboring Pakleni Islands and the Blue Cave are one of the best ways to explore the natural beauty of Croatia's coastline.
Hop on board a speed boat and spend the day exploring the infamous Blue Cave, snorkeling in the clearest of seas, and visiting the national park of Pakleni islands.
However, there is a lot more to Hvar than its most popular town. Visit quaint towns like Stari Grad & Jesla by local bus or rent a car to explore the island.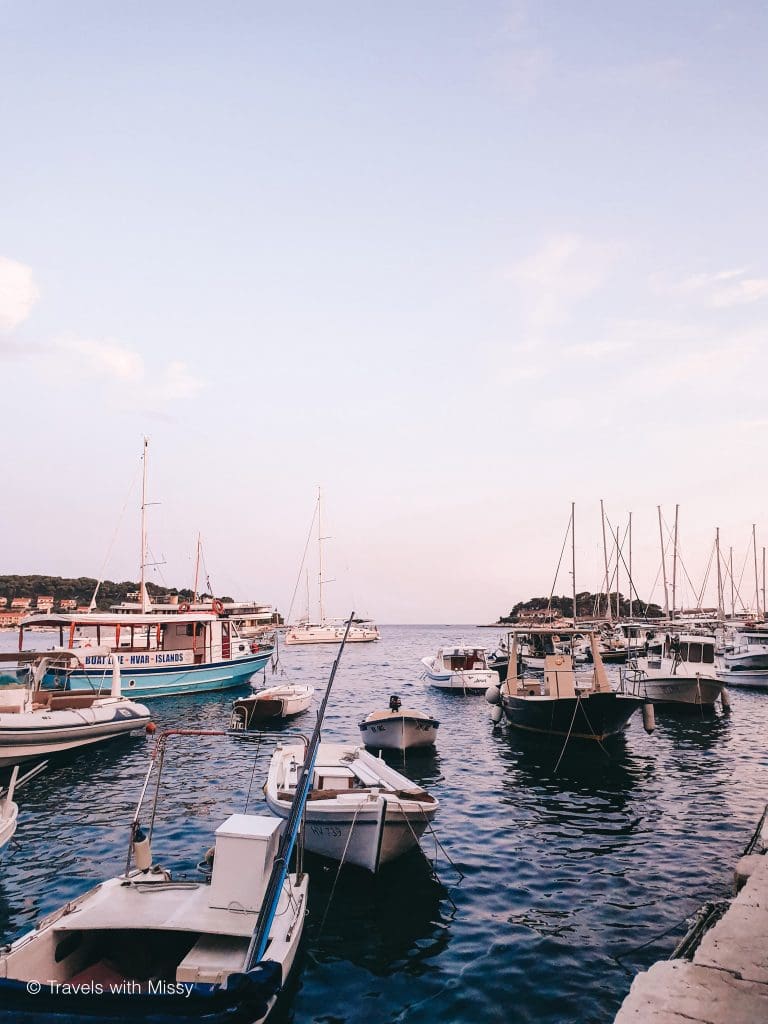 Jesla is a very pretty town that has a good selection of restaurants and one or two bars. This is a great place to base your stay if you are looking for cheaper accommodation and everything on your doorstep. I spent a few days here and I loved the town, you could walk a few minutes down the road and find an entire section of the rocky coastline to call your own.
Stari Grad is the calmer version of Hvar Town and is definitely worth an exploration. Spend an afternoon meandering through the small streets of Stari Grad that offer
You can connect to a lot of the smaller towns via the local bus, or rent your own set of wheels. There are a number of beaches that the vast majority of visitors to Hvar never really discover, so you may even end up finding your own slice of paradise.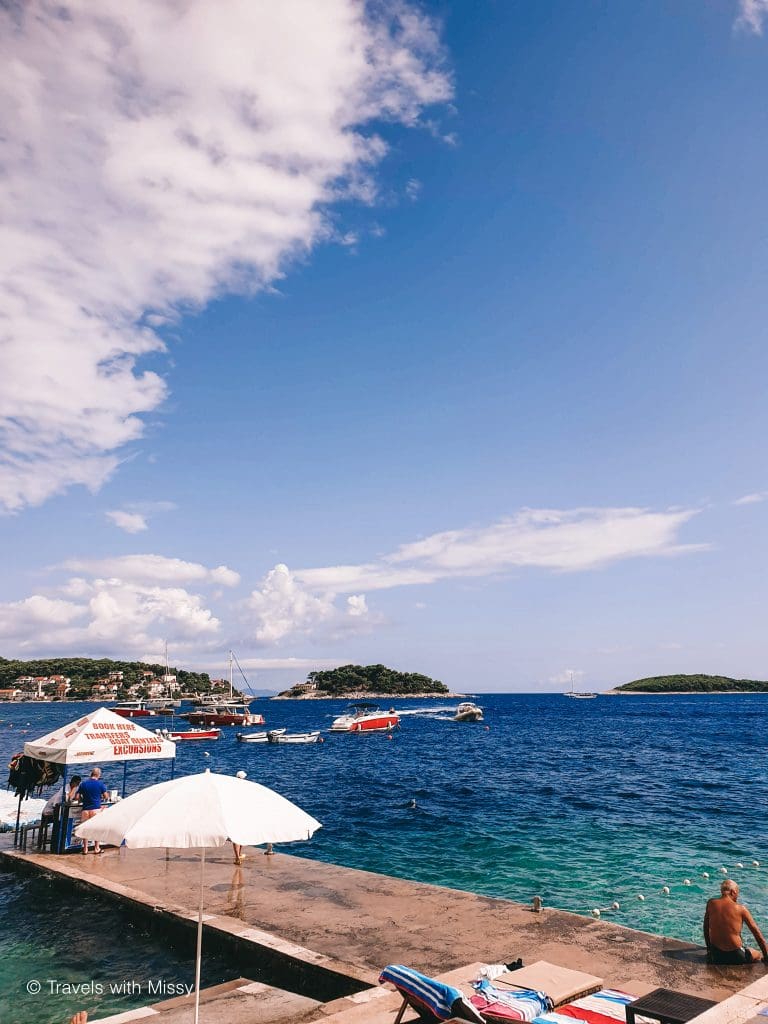 Split // Days 9 – 10
Dubrovnik may have its impressive walls, but Split has a certain distinct 'something' that makes it just as impressive as Dubrovnik. Split is one of the final stops of the 10 days in Croatia itinerary (or first, depending on your arrival destination), and it makes for a beautiful finale.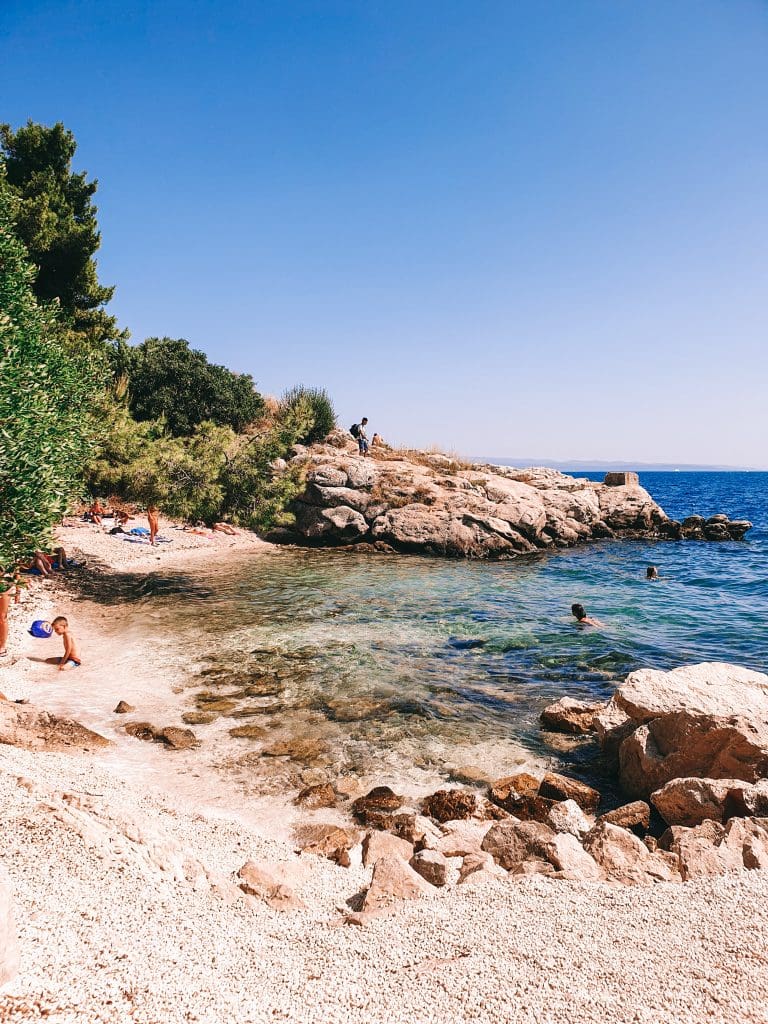 Split is a fantastic city, that has a beautiful harbor, medieval architecture, and nearby beaches. Like Dubrovnik, the city of Split was used heavily throughout the filming of Game of Thrones and you can avail of tours here too to see some of the filming locations.
Split is the second-largest city in Croatia, with its own international airport, and ferry connections to neighboring islands as well as ports in Italy.
Make sure to explore the Diocletian's Palace, a former Roman palace that makes up a large percentage of Split Old Town. It's a remarkable experience walking around the ruins that have been incorporated into everyday life and buildings.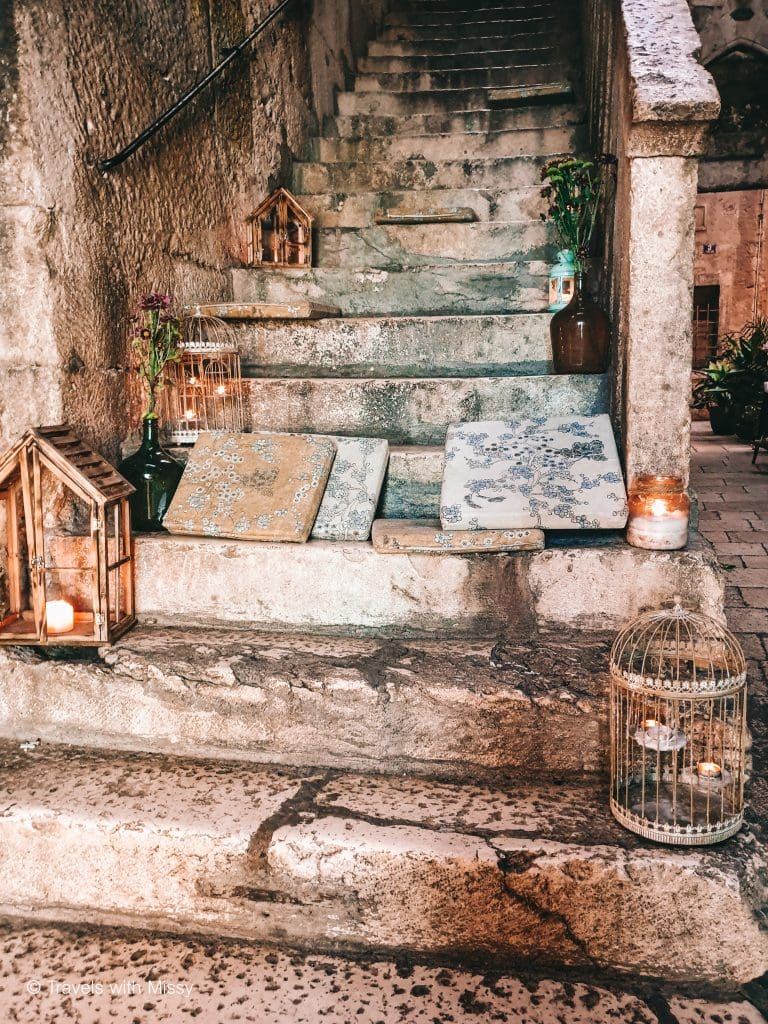 I would recommend a walking tour of the Diocletian's Palace to gain a deeper understanding of its history, and this can be combined with a Game of Thrones tour.
Spend your final days in Croatia exploring the beautiful city of Split, there are many excursions that you can avail of such as a submarine cruise of the natural environment found in Split harbor and beyond.
If you have a few extra days, you can organize a tour to see the remarkable Krka Waterfalls, or even visit nearby Mostar in the neighboring country Bosnia and Herzegovina, which has been on my list forever to visit.
Where to stay in Split
Radisson Blu Resort & Spa // Set 2.5 kilometers from Split Old Town, a stay in the Radisson Blue Resort & Spa would make a good luxury splurge at the end of your vacation to soak up some sunshine and a bit of relaxation.
Riva Palace // A fantastic hotel in the heart of the Diocletian's Palace with sea-front rooms that look over the beautiful harbor of Split.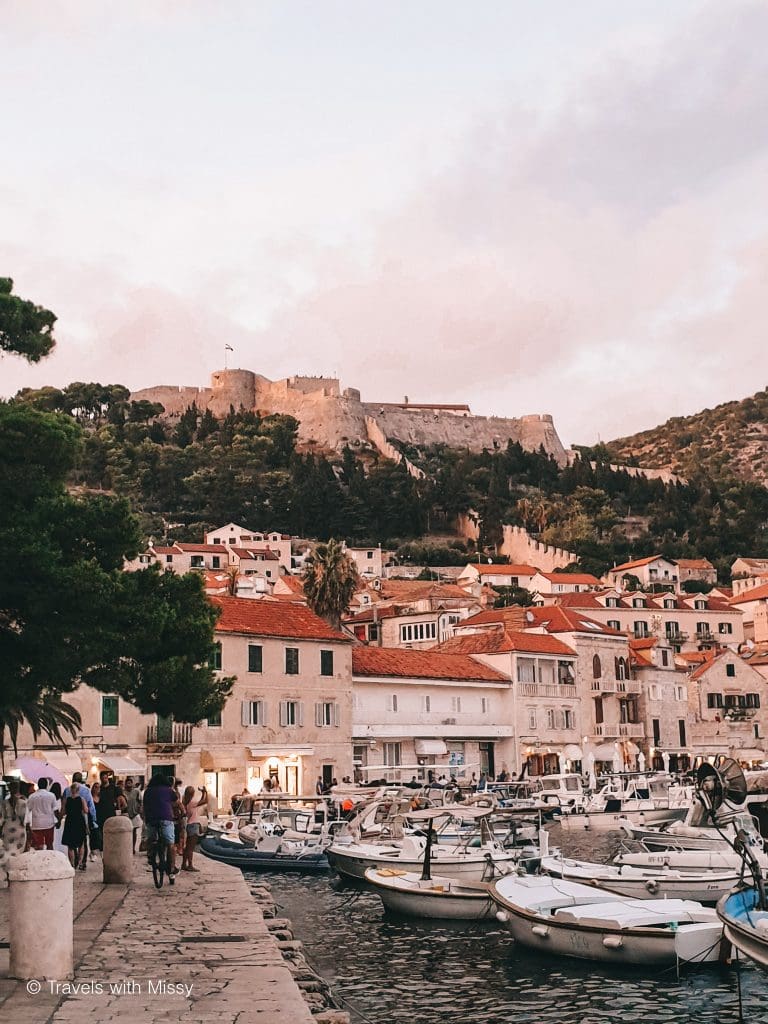 And just like that your 10 days in Croatia itinerary is out of time. Hopefully, this has given you a taste of what to expect when visiting the incredible country of Croatia. Everything about the country is incredible, especially the people. They are so kind and helpful and are rightly proud of their beautiful home.