11 Unmissable Beach Clubs in Mallorca in 2023 (+ Map)
The magical island of Mallorca has long drawn tourists to this charming island that lies in the Mediterranean Sea and lures travellers from far and wide to its sandy and beautiful beaches. Mallorca, also spelt Majorca, has long been considered one of the best places in the Mediterranean to enjoy the pristine waters that surround the island.
And like its neighbour, Ibiza, it has a party reputation to uphold. In fact, you'll find some of the best beach clubs in Mallorca just outside the capital, Palma.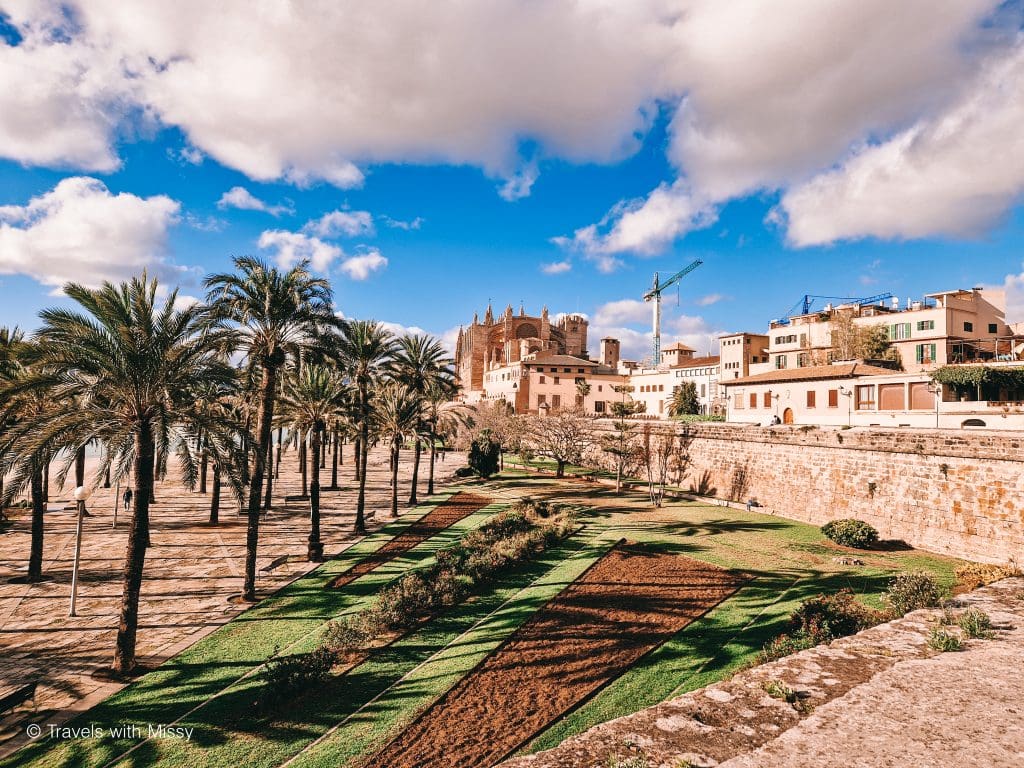 The beach clubs in Mallorca have transformed over the years and instead of high-octane parties now resemble a more relaxed approach to fine dining and letting customers enjoy a holistic approach when it comes to 21st-century beach clubs.
You'll find spas, gourmet restaurants and decor that is straight out of Bali. That's not to say it's all serenity and yoga retreats, you'll still find beach clubs that are known for their champagne parties and world-famous DJs.
Palma Beach Clubs
1. Anima Beach Club
One of the most popular beach clubs in the city of Palma, Anima Beach Club is only a short walk from the Cathedral of Palma and right beside the marina. Its location beside the city's main beach, Platja de Can Pere Antoni means that you have the best of both worlds.
Anima Beach Club offers sunbeds to rent for the entire day from €50 during the months of May & June, before increasing to €60 in July & August. This includes an umbrella, towel, welcome drink and water.
You'll also find a popular restaurant where you can order burgers, Asian food and tapas to share. Its closeness to the city makes it an easy choice for visitors who are on a flying visit to Palma. Reservations are necessary for the sunbeds.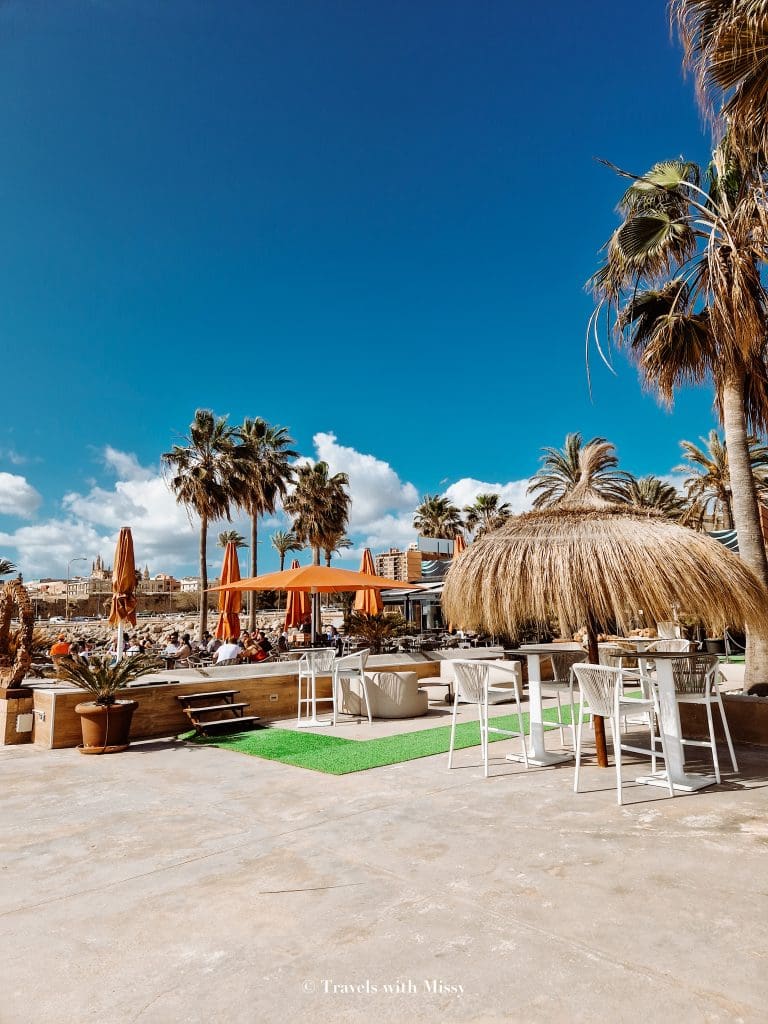 2. Assaona Beach Club
Located 5 minutes from the centre of Palma and at the tail end of Can Pere Antoni beach, Assaona Beach Club is a culinary delight and has uninterrupted views of the crystalline sea. Whereas some of the beach clubs can be hit or miss with the food, Assaona prides itself by calling it a 'Gastrobeach Club' and serves some of the best food you'll encounter in any of the beach clubs on the island of Mallorca.
Assaona is hands down the best beach club in Palma not only for its incredible food but also for its fantastic location, super comfy sun loungers and the decor is exquisite. A
ssaona is one of the most popular places to spend weekends and during the summer it's imperative that you book and reserve your sun lounger or a table for lunch. Sushi and Poke lovers will be thrilled with the fantastic selection of dishes on offer from their incredible menu.
Make sure to enjoy several cocktails and a bottle of wine from their extensive wine menu.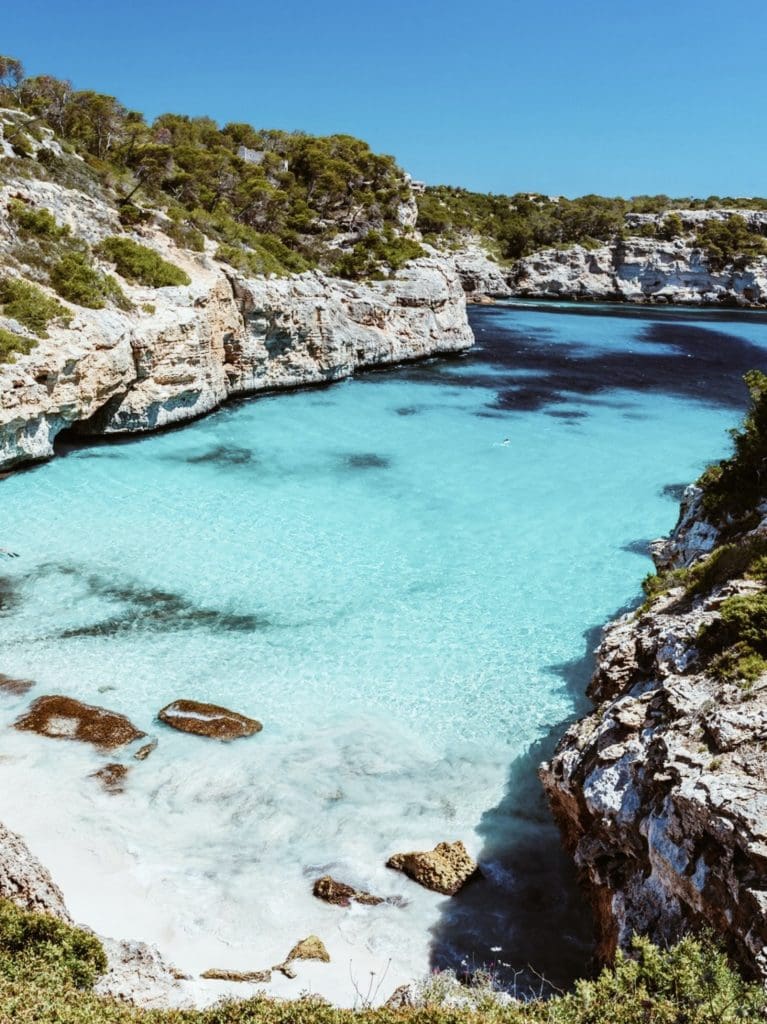 3. Puro Beach Palma
The original Puro Palma Beach was created in the mid-2000s and has become an institution in the city of Palma as a small slice of heaven. With a superb outdoor swimming pool that overlooks the Bay of Palma, you can combine the elements of a dip in the inviting sea and afterwards enjoy a relaxing massage.
Puro Beach Palma has 135 sunbeds that sit around a large pool as well as overlooking the water. The best seats in the house are the Balinese Beds that sit on the water's edge. They've recently spent time renovating the beach bar and club and have created a rooftop terrace that overlooks the entire beach club.
4. Puro Beach Illetas
Head to Puro Beach Illetas if you are looking for fantastic views over the city of Palma, all while soaking up the incredible position of the beach club. Built on a rocky outlet, Puro Beach may not actually have a beach but it does have one of the prettiest settings on the entire island of Mallorca. The beach is only a short 1-minute walk away.
With over 100 sunbeds, Puro Beach is perfect for visitors who are looking to experience a chilled out beach club during the day which offers some of the best food outside of Palma and has a spa-like feel to its beach club. It's located a 10-minute drive from the centre of Palma.
You can access the crystal clear water directly from the beach club before heading back to your Balinese Beach Bed and spending an afternoon having delicious cocktails served directly to your bed.
Check out the Terrace Bar or the Puro Beach restaurant for lunch and soak up the fantastic views whilst dining on some of the best and freshest seafood.
Bed prices depend on the season but start from €60 and usually include a minimum spend.
Magaluf Beach Clubs
5. Oceans Beach Club
Oceans Beach Club is the beach club to go-to for anyone looking to party. With themed parties throughout the summer, each day there is a new theme to discover from 80s Friday to Tropical Monday.
Located on Magaluf Beach, Oceans Beach Club is a legendary beach club in Marbella and around the world with world-famous champagne spraying parties and world-class DJs playing sets late into the night. It's a beautiful setting overlooking the beach and plays great music throughout the day and night.
The prices for reserving a bed in Oceans Beach Club vary from a hammock which starts at around €50 euros. There is a cover charge in Oceans Beach Club Magaluf and a minimum expenditure. This varies from season to season. There are a number of options to choose from depending on your group size. For more information, check out their website.
6. Nikki Beach Mallorca
Nikki Beach Mallorca is one of the most famous beach club names in the world. Known for its elegant and chic parties that attract a sophisticated clientele, Nikki Beach Mallorca is a high-end beach club in Magaluf.
Set on one of the largest white sandy beaches (and busiest), Nikki Beach Mallorca has direct access to the beach with elegant sun loungers and beds on the beach as well as around the swimming pool area. A DJ plays chilled beats throughout the day and creates a relaxed party atmosphere.
A day spent at Nikki Beach Mallorca is an experience you won't forget, from the award-winning mixologists to the fantastic restaurant that overlooks the pool and beach, you'll find it hard to leave.
7. Zhero Boat House
You'll find several Zhero Boat House and Beach Clubs just outside of Palma, with most being centred in and around Magaluf.
Zhero Beach Club is one of the more affordable beach clubs in Palma, and a short drive from Palma city centre. Guests can choose between the swimming pool and direct access to the stunning sea by a ladder. Sun loungers are priced at €25 per day and you can easily spend an entire day at Zhero Beach Club.
The restaurant has a strong focus on Asian food, with Sushi being one of its specialities. Dining in Zhero Beach Club will not leave you destitute unlike some of the other beach clubs in Mallorca.
Zhero Boathouse Magaluf has a smaller pool and the sun loungers are quite cramped together. If you have to choose between one or the other, Zhero Beach Club is the better of the two.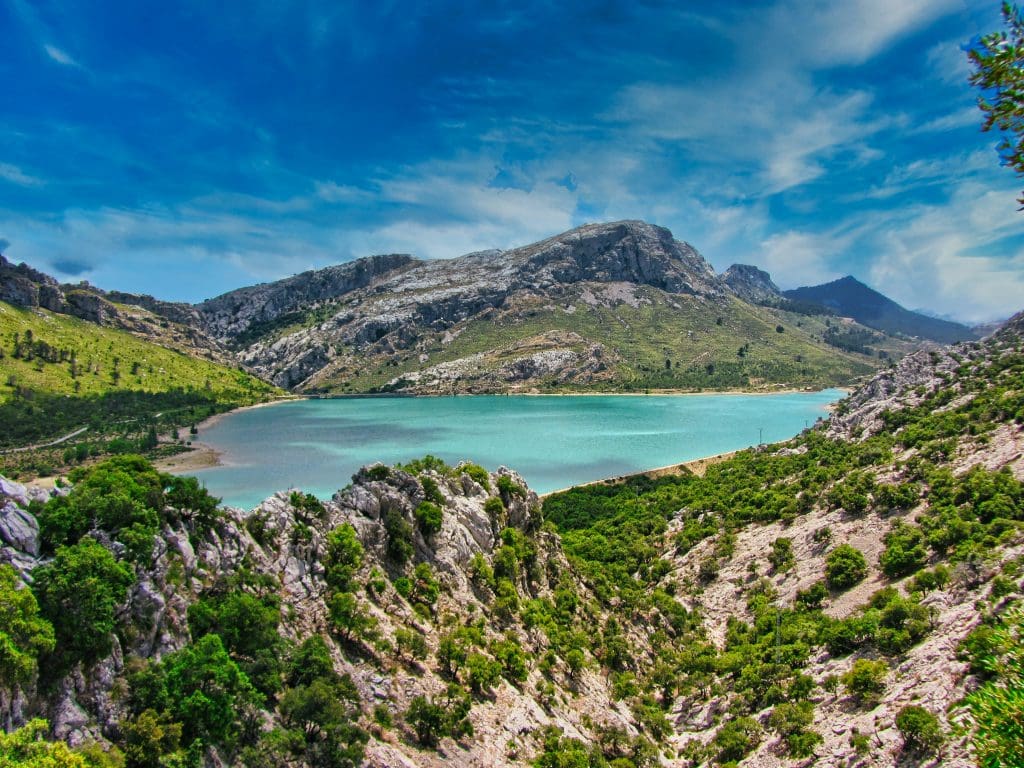 8. Balneario Illetas
One of the oldest beach clubs in Mallorca, Balneario Illetas started off as a popular restaurant before expanding into the beach club institution that it currently is. It's also one of the only beach clubs on the islands that serve breakfasts, which are not to be missed.
Balneario Illetas is also one of the only beach clubs in Mallorca that has affordable cocktails that taste as good as they look. The bartenders do not use watered down spirits that you may find in some beach bars and clubs around the island.
Sitting in its own bay, Balneario Illetas has the good fortune to be one of the most private beach clubs with water so clear that you'll want to spend the entire day swimming out to boats that bob lazily on the sea.
Whether you decide to spend an afternoon or an evening in Balneario Illetas, you're going to have a fantastic time eating some of the best Mallorquin food. This is my favourite beach club in Mallorca and I love its relaxed atmosphere and stunning beach.
Depending on the season and time of year you can rent sunbeds from €25 per bed.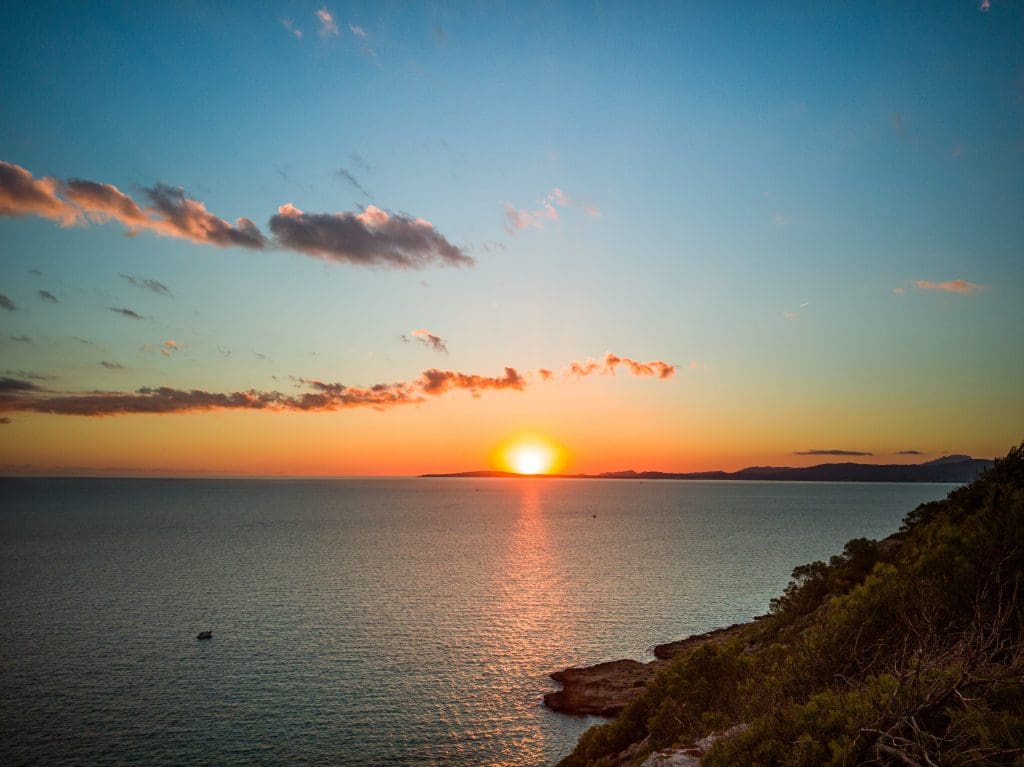 9. Um Beach House
If you've been searching for a vibey beach club; the type usually found on the Northern shores of Mykonos then Um Beach House is the perfect place for you. You may not find people dancing on the tables here, but you'll definitely have a good time at Um Beach House.
With gorgeous views across the Bay of Palma, you can enjoy a long leisurely lunch or spend the day chilling out by the pool and soaking up the festive environment of Um Beach House.
And like a lot of beach clubs in Ibiza, Um Beach House has a minimum spend policy in place. There are a number of factors in play for the minimum spend that depends on the day of the week, as well as the time of the year and of course which section of Um Beach House you reserve your sun lounger in.
Um Beach House Prices
The price for a single sun lounger starts at €80 and increases depending on which section you are in.
The minimum spend depends on which month you are visiting, but for the months of July & August, you'll find €150 per sunbed is the minimum spend.
The prices for the sunbeds and minimum spend are dependent on whether you are visiting during the weekday or at the weekend.
Bookings for sun loungers or lunch reservations can be made directly on the website.
Make sure to check out their rooftop bar in Palma – 49 Steps for incredible cocktails and stellar views across the city.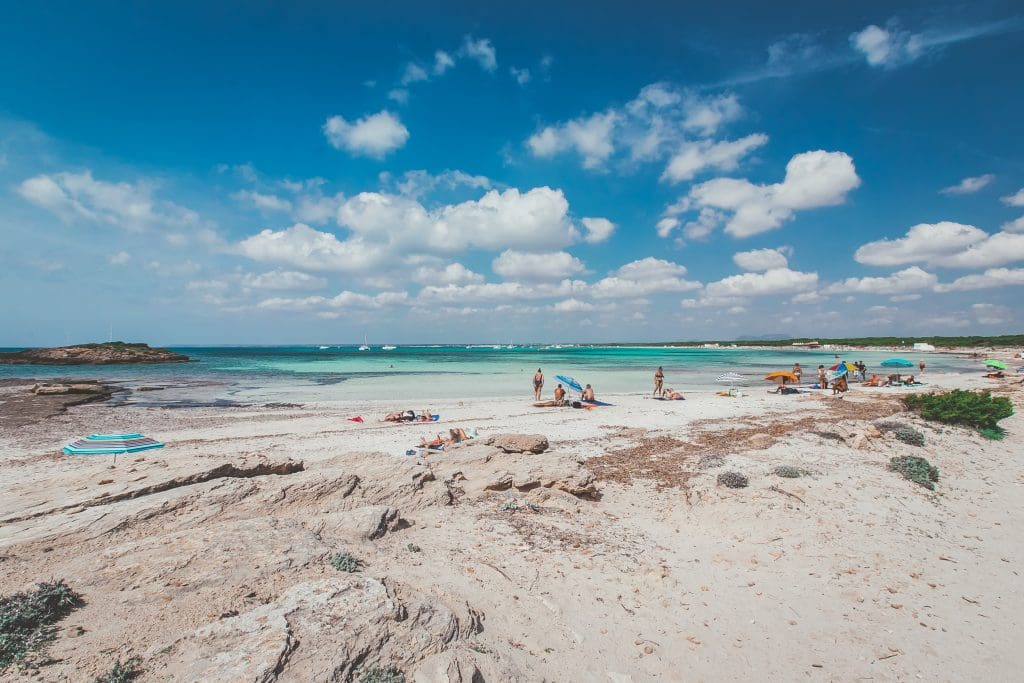 Port D'Andratx
10. Gran Folies Beach Club
Located in Cala Llamp a short distance from Port D'Andratx, you'll find Gran Folies Beach Club. Sitting on the edge of the water that overlooks the stunning bay of Cala Llamp, the Gran Folies Beach Club has been popular for a number of years (and a well-kept secret in the area) thanks to its lovely restaurant.
The sun loungers and large double beds are placed around a gorgeous pool that overlooks the stunning waters of the bay. There is direct access to the water below but I would suggest wearing sea shoes as getting in and out of the water can be tricky at times.
There are a tier of prices for the sun loungers, round beds and Bali beds that increase the closer you get to the salt-water swimming pool.
Gran Folies Beach Club Prices
2 sun loungers and an umbrella in the 'Solarium Beach' section on the water's edge is priced at €50.
2 sun loungers and an umbrella in the pool area is priced at €60.
Round beds can accommodate up to 3 people are found in the pool and garden area. They are priced at €120 per bed.
The Bali Beds are located in the garden area and can accommodate up to 4 people. The price for a Bali Bed is €250 and includes towels and a bucket of 5 drinks.
Sun loungers can be booked directly through the Gran Folies Beach Club website.
Address: Carrer Tintorera, s/n, 07157 Port d'Andratx, Illes Balears, Spain
Phone: +34971671094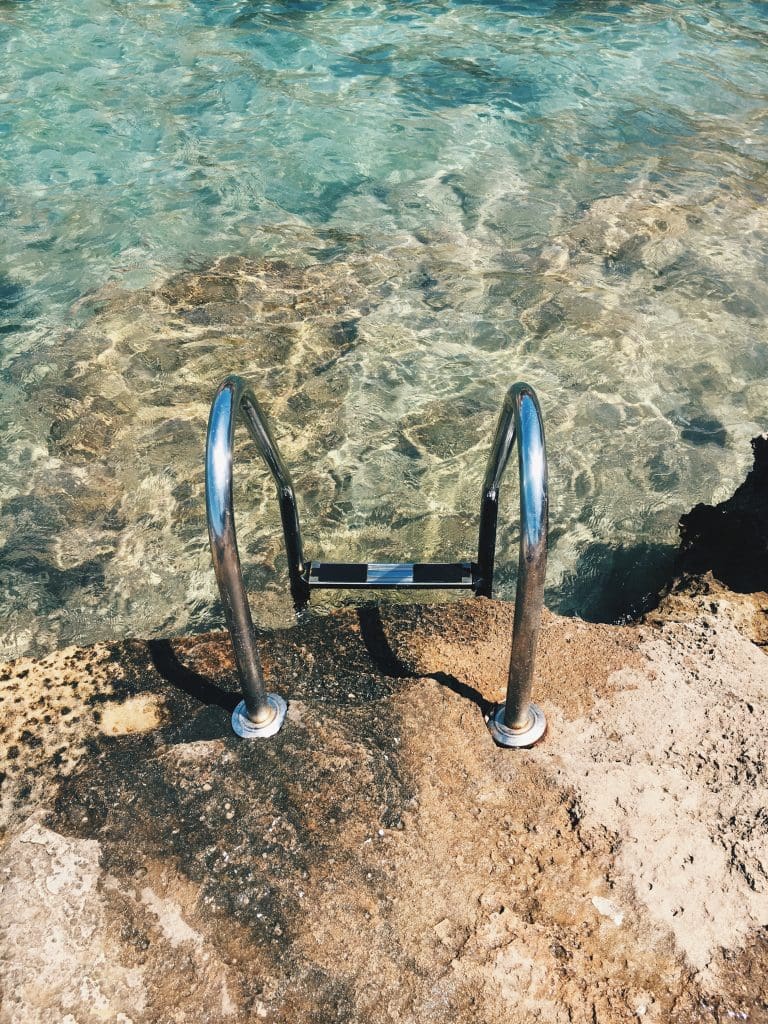 11. Mhares Sea Club
Mhares Sea Club is easily the best beach club in Mallorca to spend an entire day at. There's nothing that you could possibly want that it doesn't have. From manicured lawns, epic sea views, a superb restaurant, an incredible pool and relaxation, there's a lot to love about Mhares Sea Club.
A short 15-minute drive from the centre of Palma, Mhares Sea Club offers a number of packages that include sun beds, beach towels and lunch. With prices starting from €40 per person for a sunbed, there are plenty of options that increase with in price the closer you get to the pool or the larger the bed you want.
There are a variety of packages that include lunch and are good value for anyone who plans on spending the entire day at Mhares Sea Club. You'll leave feeling relaxed and ready for an evening in the city.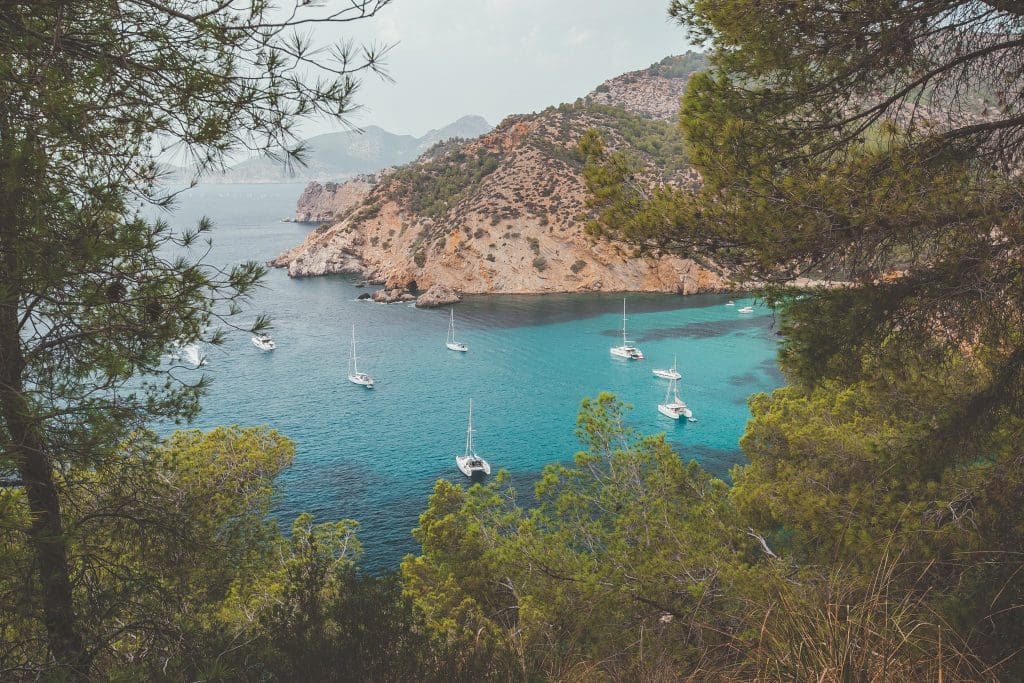 Beaches in Mallorca
Of course, it's not just only beach clubs in Mallorca where you can enjoy the sun. Mallorca is blessed with hundreds of coves and beaches that lead to some of the most outrageous watercolours you've ever seen.
Mallorca is also one of those islands that is best explored from the water as you never know what you might encounter around each headland. Renting a car is one of the best ways to explore the island and its many beaches, but thankfully Mallorca also has well-connected bus routes that connect towns and beaches with one another.