The beautiful coastline of Marbella & Puerto Banus is dotted with some spectacular beach clubs. If you've been looking for somewhere to spend your days lazing by a pool with super table service, great tunes, and world-class themed events then look no further than the beach clubs in Marbella.
The beach clubs in Marbella have long been famous for their extravagant parties, beautiful people, and high-octane nightlife. Two of the most popular and expensive clubs are Nikki Beach Marbella and Ocean Club Marbella whose names are known around the world for their champagne parties and world-class DJs.
There are over two dozen beach clubs in the Marbella and Puerto Banus region and range from decadent to family-friendly beach clubs. Whether you're ready to spray champagne and dance the night away or spend a day drinking cocktails, there is a beach club in Marbella for everyone.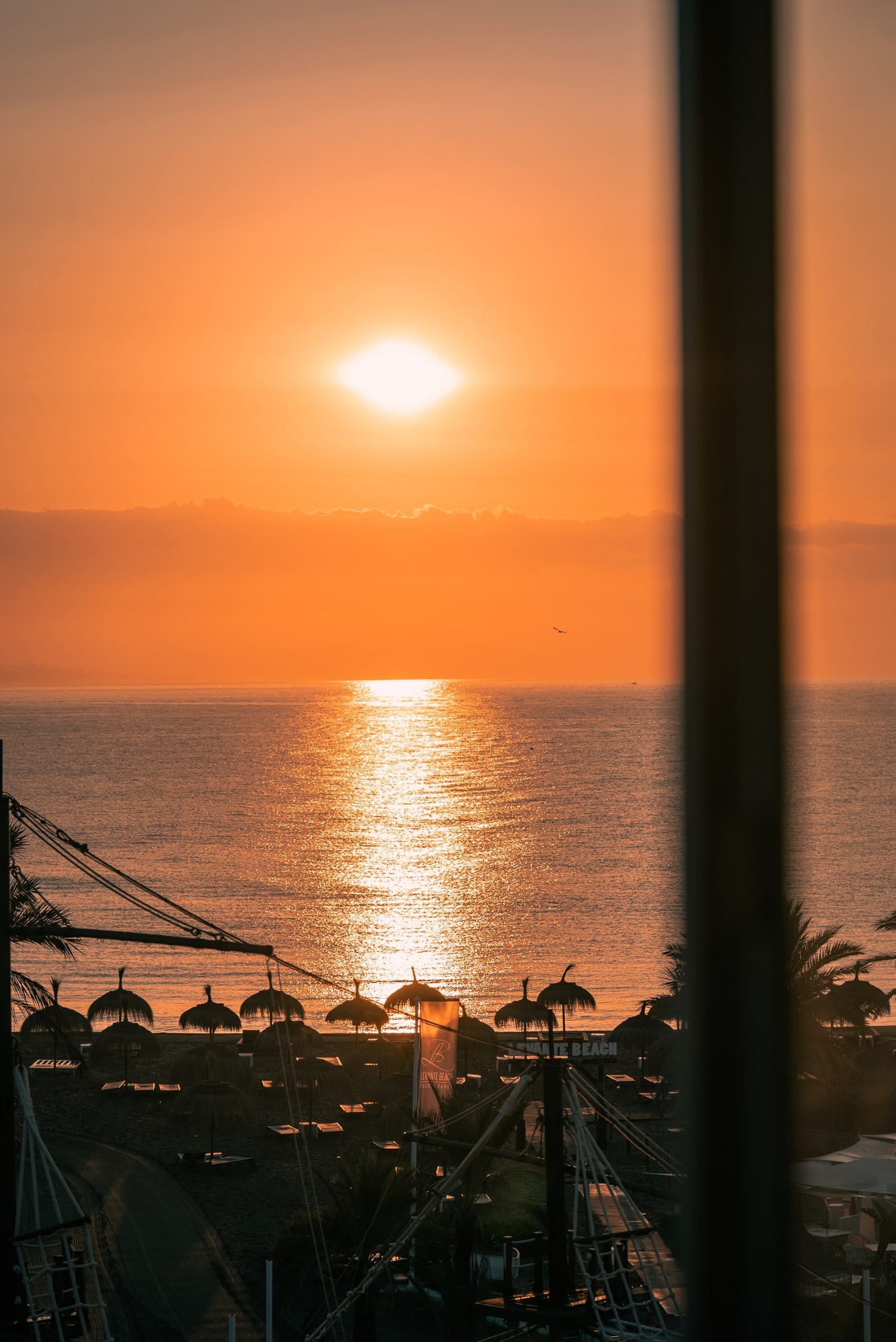 Top 5 Beach Clubs in Marbella Overview
Best Beach Club in Marbella for Spraying Champagne: Ocean Club Marbella
Best Beach Club in Marbella for luxury: Nikki Beach
Best Beach Club in Marbella for young families: Siroko Beach
Best Beach Club in Marbella for families with teenagers: The Point Marbella
Best Beach Club in Marbella for budget travelers: New Bounty Beach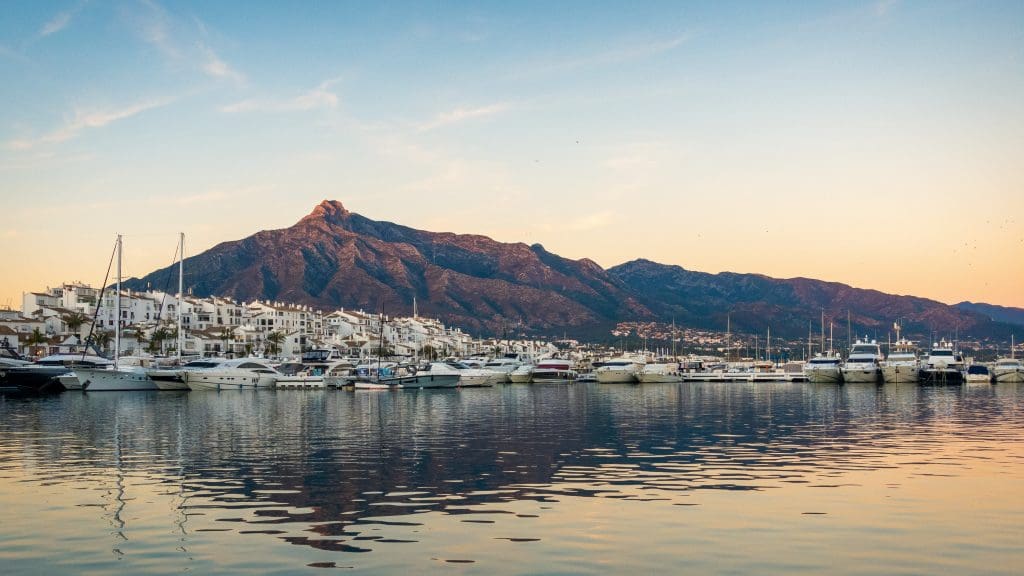 Marbella Quick Guide
Marbella is one of the most glamorous places on Spain's Costa del Sol. Known for its famous golf courses, bustling marina, and beaches, Marbella is extraordinary all year round. Here is a quick guide to Marbella.
Where to Stay in Marbella
Best Marbella Guided Tours
1. Nikki Beach Marbella
Nikki Beach Marbella is perhaps the most famous beach club in Marbella and known around the world for its legendary parties. In fact, Nikki Beach has locations in Santorini, Dubai, Mallorca, and Koh Samui and is synonymous with being at the forefront of excellence and good-time vibes. You are guaranteed to have a fantastic time in Nikki Beach Marbella.
Without a doubt, Nikki Beach Marbella is the height of sophistication and glamour. There is a certain je ne ce quoi when visiting Nikki Beach, and expectations remain high. The signature all-white decor around the pool and beach area exudes exquisite bohemian vibes with a touch of class.
The pool at the center of the complex hosts various parties throughout the day and late into the night. The daybeds and cabanas are in high demand and their prices reflect the price point. A 3-bed cabana that includes a bottle of champagne starts from €330 during the weekdays.
Naturally, the weekends are the busiest times to visit Nikki Beach Marbella with a flurry of parties and events happening throughout the week too. Make sure to book your bed well in advance for the summer months.
You can also sample excellent meals and cocktails at their restaurant which serves some of the best food on the Costa del Sol. A day or evening at Nikki Beach Marbella is worth visiting if you don't mind splashing some serious cash.
Children under the age of 18 are not allowed in the pool area but families are welcome to book the sun loungers on the beach.
Nikki Beach Marbella is open from April 14th to October 2nd.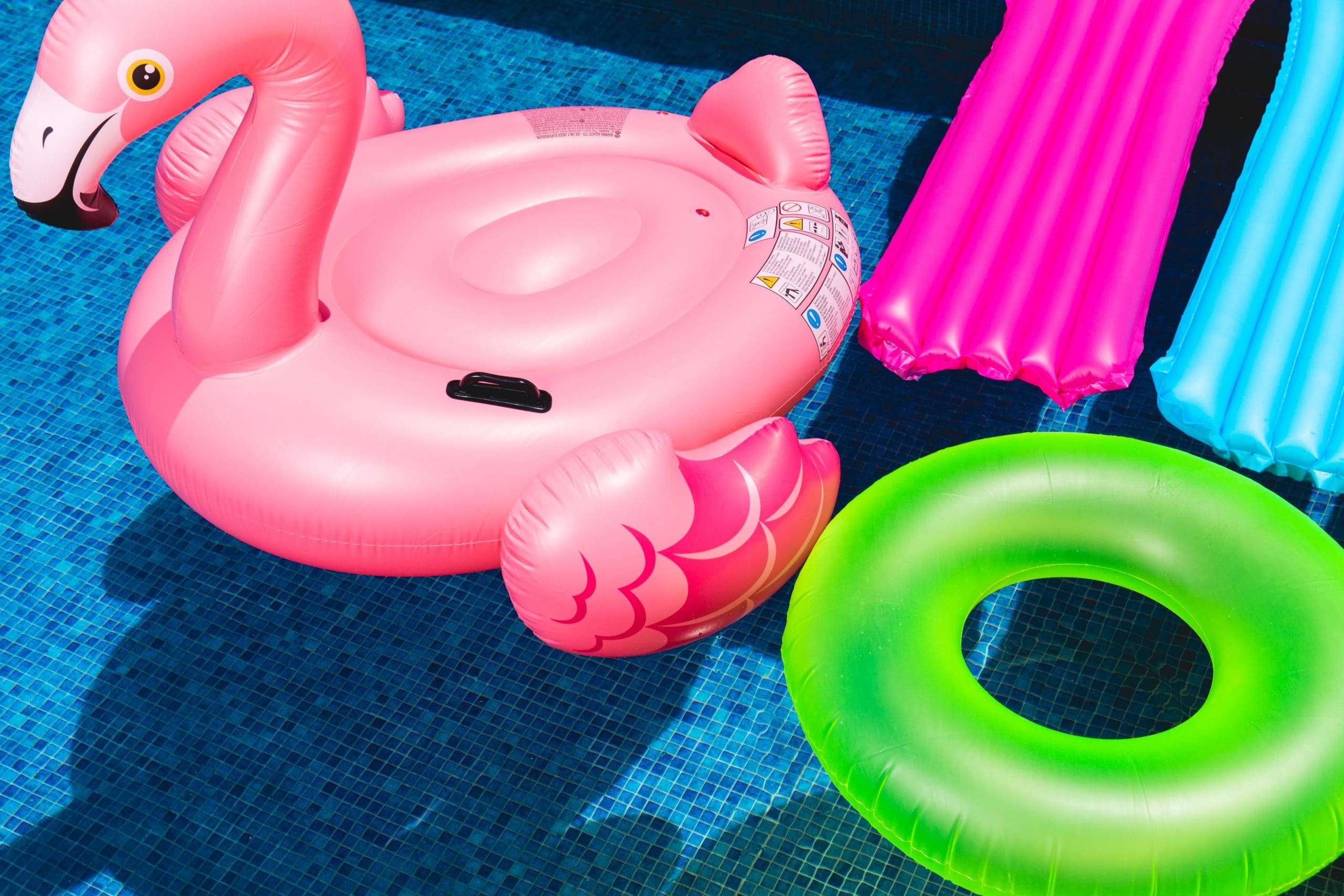 2. Ocean Club Marbella
Located in the marina of Marbella, Puerto Banus, Ocean Club Marbella is one of the largest beach clubs in Costa del Sol. Its legendary status is similar to that of Nikki Beach Marbella, with crowds flocking the beach club in their droves to witness some of the world's greatest DJs playing sets and partying.
The open-air venue and beach club host some of the best parties in the Mediterranean and is one of the original beach clubs founded in Marbella. With a series of events that go on throughout the summer months, it's worth keeping an eye out on their calendar for headlining acts or unmissable-themed nights.
Beds line the large outdoor saltwater pool that overlooks the beach below. You can expect to find excellent wait staff who will attend to your every need. Shishas are available to hire and massages are offered throughout the day.
Ocean Club Marbella Prices
A 'Frontline Square' bed that can accommodate up to 4 people lines the edge of the Ocean Club and is the premier choice when visiting. This experience is rather affordable compared to that of Nikki Beach and clocks in at €185 euros.
VIP Pool Loungers that surround the pool and can accommodate up to 8 people, can expect to pay €435 euros and this includes a champagne bottle of Veuve Clicquot.
A small round lounge bed costs €145 euros and can fit up to 3 people.
The most expensive beds are the Super VIP Square beds that can fit up to 12 people and includes 3 bottles of champagne for €975 euros.
Cocktails start from €18 euros and a jug of Sangria will set you back €65 euros.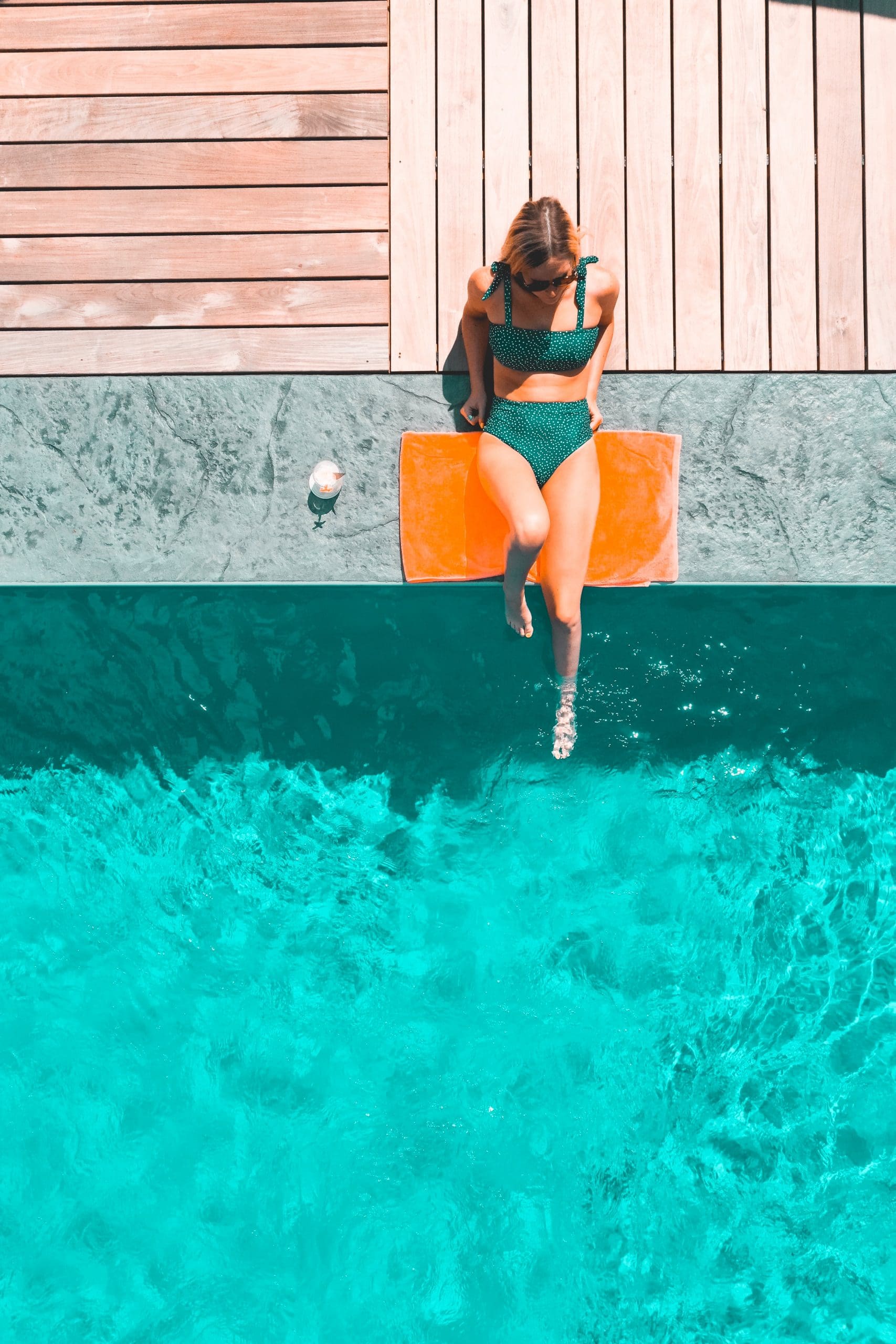 Of course one of the main events that the Ocean Club Marbella is famous for is its Champagne Spraying Parties which are legendary on the Costa del Sol and around the world. Occurring only three times during the summer months, these parties start from a general admission ticket price of €125 euros and work their way up to €5000 euros.
No one said being bougie was going to be cheap.
3. Opium Beach Club
Much like Ocean Club, Opium Beach Club is a large open-air beach club that has world-class DJs and performers throughout the summer season. It's loud, brash and in your face with wild Champagne spraying parties and has a similar price range as Ocean Club Marbella.
4. Cocoa Beach Marbella
Located on Playa de Cabopino, Cocoa Beach Marbella oozes glamour and comfort. Offering a super restaurant, bar, and BBQ, Cocoa Beach is the perfect place for those seeking a beach club in Marbella that is affordable and without the hefty price tag that some of the more notable beach clubs in Marbella come with.
Sun Loungers: €15 Euros – bring your own towel.
They also have a sister beach club, Yssis in Knokke Heist, Belgium for those who can't make it to the Spanish sun.
Audience: A quieter crowd with live music throughout the summer, this is the perfect place for visitors who want to enjoy great food, a relaxed atmosphere, and chilled beats.
5. Siroko Beach
Siroko Beach is a relaxed family-friendly beach club in Marbella that has relaxed beach vibes, restaurants, bars, and sun loungers available to rent. In fact, Siroko has given much thought to families visiting Marbella and has created a small green oasis on the beach for families to play and relax in. The garden caters to young children who can play freely and even includes a bouncy castle.
Spend the day on the beach and enjoy endless cocktails and great food from Siroko Beaches' on-site restaurant. During the evenings there is live music from a DJ that often accompanies the set with a Saxophone player.
Sun Loungers: €20 for a set and you can rent beach towels.
Audience: During the day, families will thoroughly enjoy spending time at Siroko.
Location: Playa Real de Zaragoza
6. Luuma Beach
One of the great things about Luuma Beach is its proximity to the water's edge. With sunloungers that almost skim the water, you won't have to worry about kicking sand on people's towels as you make your way into the Mediterranean Sea for a quick dip.
Luuma Beach is located on El Rosario Beach and has comfy sun loungers with Bali umbrellas. A restaurant and bar on-site are affordable and won't break the bank unlike other places in Marbella.
7. Bono Beach Club Marbella
Bono Beach Club is a relaxed beach club in Marbella that has great service and affordable prices. Its prices are similar to some of the other beach clubs in the area with beds starting at €20 euros and increasing to €500 euros for a large VIP Bali Bed that includes towels and a bottle of champagne.
8. La Cabane
La Cabane belongs to the hotel Los Monteros and is perfect for anyone looking for an exclusive beach club with a quieter atmosphere. You won't find any champagne-spraying pool parties but a beautiful and serene beach club. The prices found at La Cabane are a touch more expensive than those found in the neighboring area but do include the use of a super outdoor swimming pool.
The white sun loungers are found surrounding the pool, with large Bali beds also on offer.
A cabin for two consists of two sun loungers, a personal waiter, fruit skewers and views overlooking the sea. The starting price for the cabin is €110 euros. Hotel guests can enjoy lower rates.
La Cabane is a beautiful beach club in Marbella that offers a highly exclusive opportunity for guests who want to enjoy the facilities being beachside and the use of a swimming pool.
9. The Point Marbella
The Point is a family-friendly beach club in Marbella that includes the use of an outdoor pool. Also on offer is the rental of jet skis to zoom around the Mediterranean Sea on. Activities and a decent restaurant on site make this one of the favorite beach clubs in Marbella for families with teenagers and young adults.
The restaurant at The Point serves great burgers, and pizzas and their BBQ Grill is a firm favorite.
Audience: Families with teenagers.
10. New Bounty Beach
New Bounty Beach on Playa del Pinillo is one of the more affordable beach clubs in Marbella on this list. Its been a longstanding institution and after a fire destroyed the building, it was completely rebuilt. New Bounty Beach is for anyone who wants to experience a beach club in Marbella but without the hefty price tag.
Food and drinks in New Bounty Beach are more in line with prices found further down the Costa del Sol coast and make this beach club even more attractive. Cocktails start at €8 euros and are very generous, and freshly caught fish on the grill costs less than €20 euros. Prices for sun loungers with a bottle of champagne included in the price, start from €35 euros.
Audience: Budget-friendly beach club with a good reputation.
11. Amare Beach
Located right in the middle of Marbella and just off the main promenade, Amare Beach is a relaxed beach club that offers great entertainment during the day and evening. Renowned for its excellent restaurant, Amare Beach is popular amongst well-seasoned Marbella holidaymakers.
With comfortable sun loungers and service that is exemplary massages available at the push of a button, there's not much not to love about Amare Beach.
During the evenings the beach club comes alive with nightly shows from DJs, dancers and fire shows. It's quite a spectacle and tremendous fun.
12. Mahiki Beach
Discover a slice of Hawaii in Marbella! Just off the Paseo, you'll find Mahiki Beach which offers sun loungers to rent for an affordable price. The restaurant has superb views over the beach and the food is decent. The bar and nightlife attract older couples and families with young children.
Sun Loungers included a glass of cava in the price. A single sun lounger and umbrella, including a towel, cost €20 euros. There are larger sunbeds that fit up to 4 people and include a bottle of cava.
13. La Sala by the Sea
La Sala by the Sea is an Asian inspired beach club in Marbella that has taken inspiration from Thailand. Surrounded by buddhas, Thai inspired cocktails and dishes, you can be easily mistaken for a beach club in Koh Samui.
The vibe in La Sala by the Sea is very relaxed, with chillout music playing throughout the day and the atmosphere is laid back. The venue has 3 bars, a large swimming pool and direct access to the Playa Nueva Andalucia beach. You can even enjoy a massage on your sun lounger for the ultimate relaxation experience.
It also happens that La Sala by the Sea is a far more affordable boutique Marbella beach club with sun loungers and bed prices starting from €15 euros. The cabana beds located on the beach start at €70 euros during the weekdays and increase to €80 euros on the weekends.
The most expensive 4 poster cabanas are poolside and start from €275 euros and include towels and water in the price.
Children are allowed at La Sala by the Sea to use the pool.
Getting to Marbella
The nearest airport is Malaga Aeropuerto and there are several buses that serve the Marbella region. You can also organize a personal transfer to take you directly from the airport to your hotel here.
The easiest place to rent a car is at Malaga Airport. There you will find several leading car hire companies such as Hertz and Alamo. I highly recommend reserving your car in advance of arriving in order to avoid disappointment. RentalCars is a great comparison site and shows available in your destination.
Where to Stay in Marbella
The selection of hotels available in Marbella can be overwhelming. Most people base their stay near the many beaches that make up the coastline of Marbella and Puerto Banus. You'll find some of the nicest and most luxurious hotels on a stretch called Golden Mile, where opulent homes and hotels have been built on the waters front.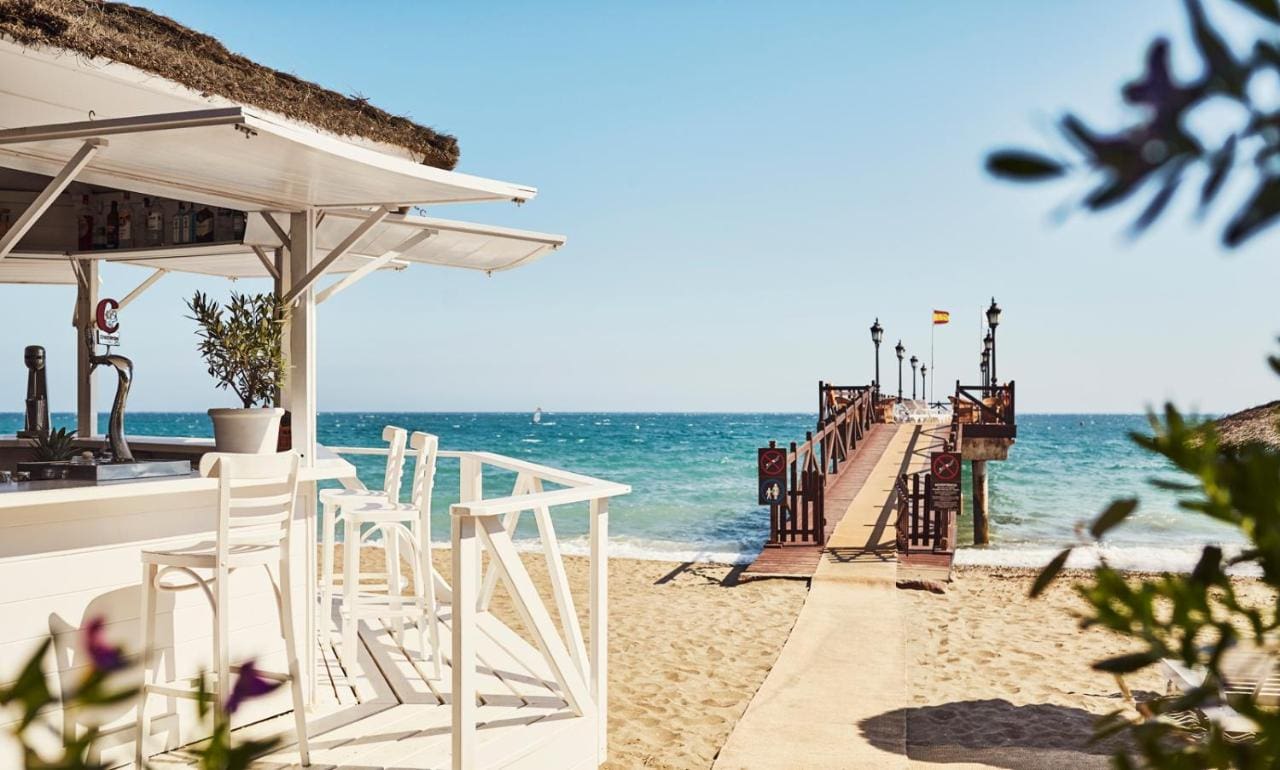 Marbella is hugely popular with golfers and many of the hotels provide either direct access to the many courses in the area or can arrange club passes for visitors.
For more ideas on where to stay in Marbella, check out my guide below.
Read More: Where to Stay in Marbella in 2023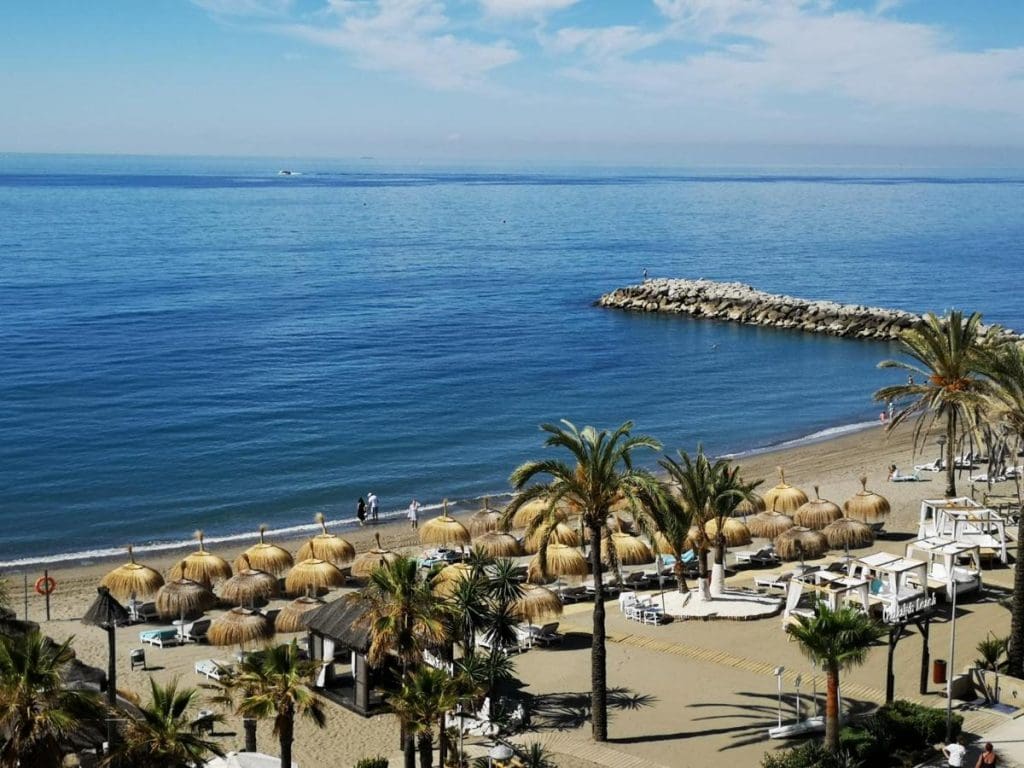 Things to do in and around Marbella