Explore the Best Hotels in West Cork (2023)
Prepare yourself when visiting West Cork by bringing the following things, a camera, a sense of adventure and curiosity and something to hold your jaw up with. Because West Cork is ridiculously beautiful.
It's the kind of jaw-dropping beauty, that makes you want to pack your suitcases, move to Ireland and never leave. Its wild beauty stems from the rugged terrain left after glaciers once roamed this region, and of course the Atlantic Ocean which batters the coastline each year. With a wide variety of accommodation choices to choose from, explore my recommendations for the best hotels in West Cork.
Dotted with quaint fishing villages, thatched cottages and lighthouses, West Cork is a paradise for visitors seeking an authentic Irish experience. That's not to say the rest of Ireland is in any way fake, but this part, West Cork, is a slice of Irish perfection. Towns like Schull and Bantry invite visitors with their stunning harbours, picturesque main streets and charming pubs.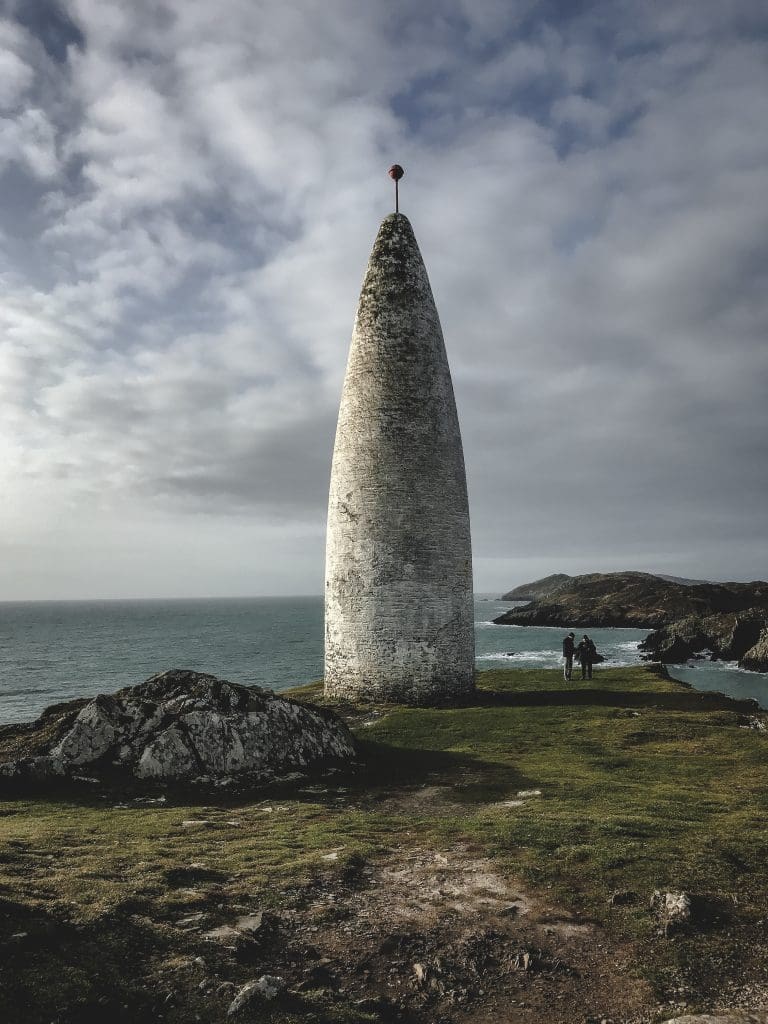 County Cork is the largest county in Ireland, and one of the most popular areas for visitors to spend their time when visiting Ireland. The area of West Cork is not officially defined what constitutes as being a part of West Cork, but most people take it to include towns of Skibbereen, Clonakilty, Schull, Bantry etc. Essentially anything west of the city of Cork.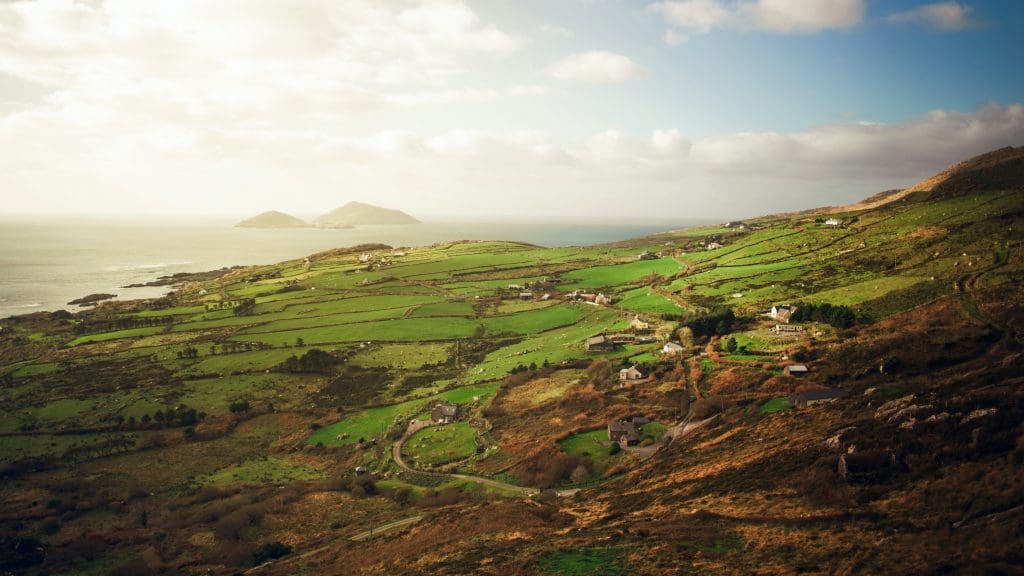 Castletownshend
Tick off a bucket list box, by spending the night in an Irish castle. The Castle is a boutique hotel that has retained its traditional charm and its original features. Located in the tiny village of Castletownshend, The Castle has been in Townshend Family since the mid 17th century. Over the past 60 years, it has become a staple in the area and rated one of the best hotels in West Cork.
It has one of the most incredible settings, right on the water and offers visitors a truly unique experience. Staying in the Castle is like stepping back in time, the spacious dining room still has some of its original features, and bedrooms come, of course, with a 4 poster bed. Make sure to explore the grounds surrounding the hotel and admire the harbour views. Skibbereen is only 8 KM/5 miles away. Check out the pub Mary Ann's, a two-minute walk from The Castle, which serves food and an excellent pint of Guinness.
Hotels in West Cork – Baltimore
The village of Baltimore, not to be confused with the US City of Baltimore, lies in the South West of Ireland. It's a popular destination year-round but really comes alive during the summer months when the village is host to many sailing regattas. Baltimore is also a great jumping-off point for tours of Cape Clear and Sherkin Islands. It's also a super spot for sea life watching, which include visiting whales, dolphins and seals. Baltimore is a haven for seafood lovers, with a great selection of restaurants and pubs to select from.
Related Read: Things to do in Baltimore
The Waterfront Hotel
The Waterfront Hotel has expansive views over Baltimore Harbor and Sherkin Island. With uninterrupted views, you might find it hard to leave your hotel room. The rooms are airy and bright, modern and recently updated. The central location of the hotel and its popular bar, Jacobs Bar, and stunning panoramic restaurant, The Lookout make this one of the best hotels in Baltimore. Jacob's Bar during the summer months spills onto the town square and has a vibrant energy that makes this fantastic village hum with activity.
Caseys of Baltimore
Caseys of Baltimore is one of the first hotels you will see upon entering the town of Baltimore. Its red facade invites revellers into its esteemed bar, The Baltimore Room, which on any given weekend you will find busy with locals and tourists. It's also a great place to grab some food, with local ingredients served, such as freshly caught fish and vegetables from the garden served daily.
Caseys of Baltimore has a variety of accommodation choices to stay in, from the original hotel to its lodge or cottages. This 3-star hotel makes a great choice to be based in Baltimore, with views overlooking the harbour and River Ilen. The rooms have sea view's and include a delicious traditional Irish breakfast. Spend your evenings downstairs in the pub, savouring the heat from the fire and listening to traditional Irish music.
Hotels in Schull
Schull, pronounced Skull, is a delightful seaside village with a wonderful observatory, the charming main street around 100km from Cork City.
Schull Harbour Hotel
Overlooking the Atlantic Ocean and with views of Mizen Head, Schull Harbour Hotel has had something of a facelift in recent years. Its newly refurbished rooms include traditional hotel suites and now self-catering apartments. The leisure centre has a 16m indoor swimming pool, sauna and gym. All rooms include complimentary wifi and TVs, in addition to a kettle, iron and trouser press.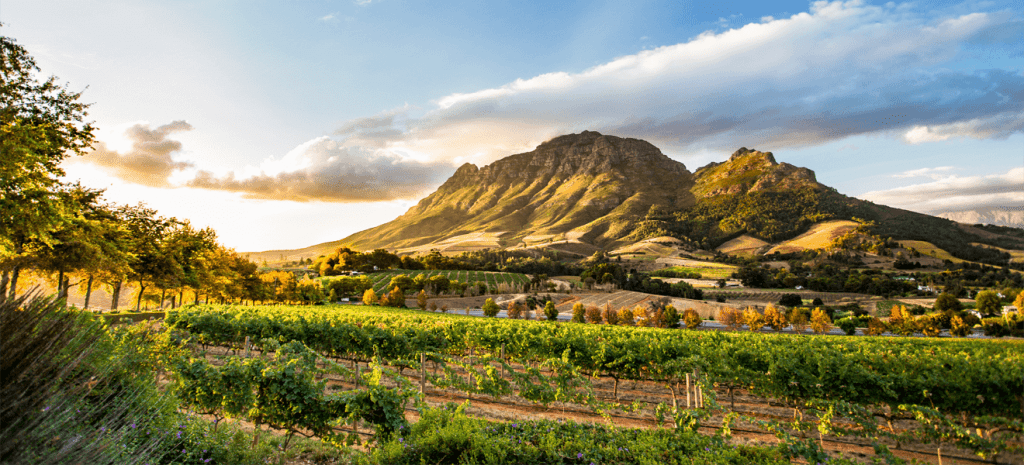 Hotels in Skibbereen
A visit to the town of Skibbereen should include a tour of the Skibbereen Heritage Centre. During the 1840s in Ireland, a terrible famine occurred that killed over a million people and lead to another 1.5million emigrating to countries like the US and UK. The town of Skibbereen was devastated during the famine and was one of the worst affected areas in the entire country. Nowadays, Skibbereen is a bustling town with a fantastic market and a must-visit when touring West Cork.
Related Read: Things to do in Skibbereen
Liss Ard Estate
Liss Ard Estate is where your fantasies of staying in an estate house, sashaying down grand staircases and frolicking in the acres of gardens, come true. From the moment you drive up this 163-acre estate, you won't be able to keep from grinning. This is considered one of the best hotels in West Cork for its stunning grounds and divine interiors.
Its 25 rooms are furnished beautifully and have been embraced by the 21st century, with light airy rooms and modern appliances. Make sure to bring your walking shoes as Liss Ard Estate has some incredible walking paths that include waterfalls, lakes and ponds. The town of Skibbereen is a short 2-minute drive away.
West Cork Hotel
A more traditional choice, the West Cork Hotel is located a short stroll from the centre of Skibbereen. Situated on the River Ilen, and with rooms overlooking it, the West Cork Hotel dates from 1902. A popular hotel to stay at on the West Cork circuit, the hotel has an onsite restaurant and hotel bar.
Hotels in Clonakilty
Clonakilty is one of Ireland's premier seaside towns. It has a superb collection of beaches on its doorstep, that is truly breathtaking. Famous beaches include Inchydoney Beach and Long Strand Beach. The town is also famous for its black pudding which is not to be missed. Vegetarians can now partake in sampling the new vegetarian Clonakilty Food Range.
Dunmore House Hotel
A family-owned hotel that sits on the Atlantic Ocean, Dunmore House Hotel offers visitors finely decorated rooms and stunning views. Quaint and lavishly decorated, guests will be delighted to discover that Dunmore House Hotel has its own private 9 hole golf course, and a terrific bar and restaurant onsite. Whatever the weather, make sure to explore the beaches in the area, with the infamous Inchydoney beach a stone's throw away. The town of Clonakilty is a short 3-mile drive away.
Inchydoney Island Lodge
Boasting 4 stars and an incredible spa, Inchydoney Island Lodge and Spa is an incredible and luxurious hotel to visit. Its location, only feet away from the incredible Inchydoney Beach, makes the hotel an even more attractive stay. For anyone looking to relax, the spa has been awarded 'Ireland's Leading Spa Resort', so you know you'll be in safe hands.
The Island Spa has a 'Seawater Therapy Pool' which actually pumps in water from the Atlantic Ocean directly into the hotel's spa. Once you've enjoyed your fill of the pool, make sure to schedule a treatment, such as the Chocolate Bath or a Marine Body Polish.
The rooms are beautifully decorated with warm tones and have views overlooking the Atlantic Ocean. The Gulfstream Restaurant offers French and Mediterranean cuisine, in addition to the Dunes Pub and Bistro. There are facilities for children too, which make this a wonderful choice of hotels in West Cork for families.
Fernhill House Hotel
For nature lovers and those with green fingers, Fernhill House Hotel has stunning gardens that demand hours of exploration. The stunning Georgian property is a short drive from the beaches and town of Clonakilty. Fernhill House Hotel has its own restaurant in which local produce is transformed into some of the best food you'll experience in West Cork. The Vintage Afternoon Tea is a particular highlight with fresh scones, sandwiches and desserts all served on a tower tray.
Hotels in Bantry
The Maritime
The Maritime is a modern 4-star hotel in Bantry with uninterrupted views over Bantry Bay. The rooms are modern and offer luxury amenities such as an indoor swimming pool, sauna and gym. The Maritime Bar serves food and has live music throughout the weekends from 9 pm.
Westlodge Hotel & Leisure Centre
The Westlodge Hotel & Leisure Centre is a 15-minute walk from Bantry town. The hotel is a fantastic choice for families with a variety of activities and facilities available. Guests can enjoy a sauna, steam room, squash and tennis courts and even avail of aromatherapy massages. The large indoor swimming pool is particularly inviting for guests who want somewhere to relax after a long day of exploring the Wild Atlantic Way and West Cork.
Hotels in Glengarriff
Overlooking Bantry Bay and located near the Glengarriff Nature Reserve, Eccles Hotel & Spa has been consistently voted one of Ireland's top hotels. Its location on the wild Beara Peninsula and at the county division line makes it a perfect place for soaking up the charms of West Cork and West Kerry. Eccles Hotel & Spa is perfect for nature lovers, keen cyclists and those who love to fish on the hotel's doorsteps. Glengarriff Golf Club is less than a mile from the hotel.
The 57 rooms are light and modern with views over the harbour and Bantry Bay. As incredible are the rooms are, it is its award-winning breakfast that is worth staying overnight for too. In fact, the Garnish Restaurant is reason alone to stay at the Eccles Hotel, with head chef Eddie Attwell's experience working in Michelin Star restaurants surely cementing Garnish Restaurant's superb reputation. For foodies, this is an added bonus for staying at the 4-star hotel.
Once you've eaten your fill of incredible food, make sure to check out the Spa. Treatments include Seaweed Leaf Wraps, Couples Massages & Hydrating Body Scrubs. The hotel also offers complimentary bikes to explore the area too. With so much on offer, it's no wonder that Eccles Hotel & Spa is considered one of the best hotels in West Cork.