The southwest corner of Ireland is a remarkable place of wild beauty that beckons visitors from all over the country and globe to its shores. With rugged islands, microclimates and beaches that could be mistaken for those of the Caribbean, there is an abundance of things to do in West Cork.
Its rich history of Spanish invaders, famine, and Ireland's independence will reward visitors who wish to uncover more of Ireland's fascinating history.
County Cork is the largest county in the Republic of Ireland and the area of West Cork lies west of the River Lee and the city of Cork. West Cork is populated with quaint fishing villages that bustle in the summer months, with visitors enjoying bountiful freshly caught seafood in local pubs and restaurants.
This part of Ireland also happens to be one of the sunniest parts of the country, enjoying some of the best weather during the summer months. But this is Ireland, so naturally expect rain at some point.
Some of these may be affiliate links, which means when you buy something I may receive a small commission. There is no additional charge to you, and it really helps to support me – so thank you!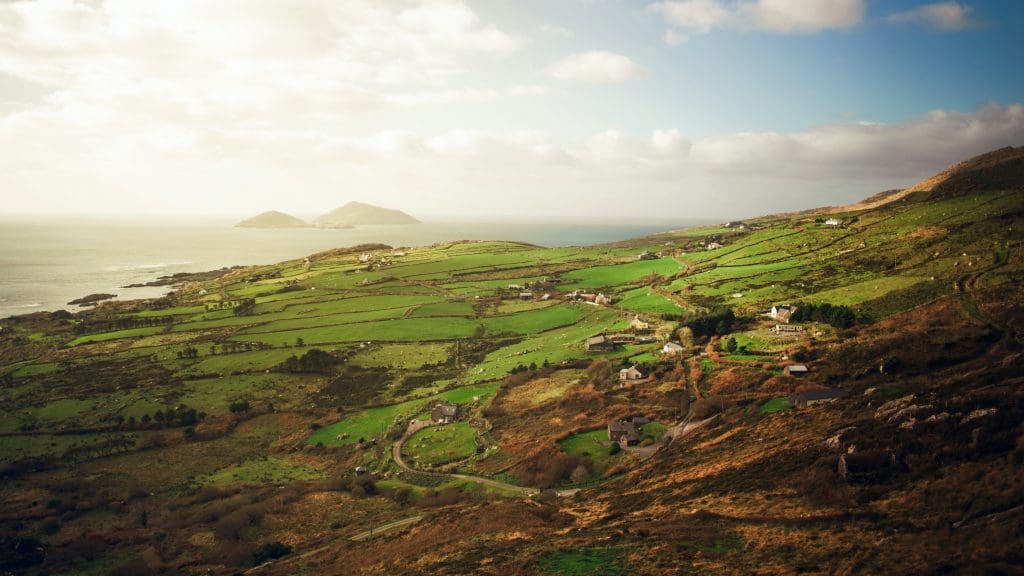 13 Things to do in West Cork
1. Cape Clear Island
One of the things to do in West Cork is to head to the remote islands just off the West Cork coastline. One of the best things about West Cork are the incredible islands that lie off its coast, some of which remain inhabited with small pockets of Irish speakers.
Others remain only accessible during the Spring and Summer months when Atlantic storms pause momentarily.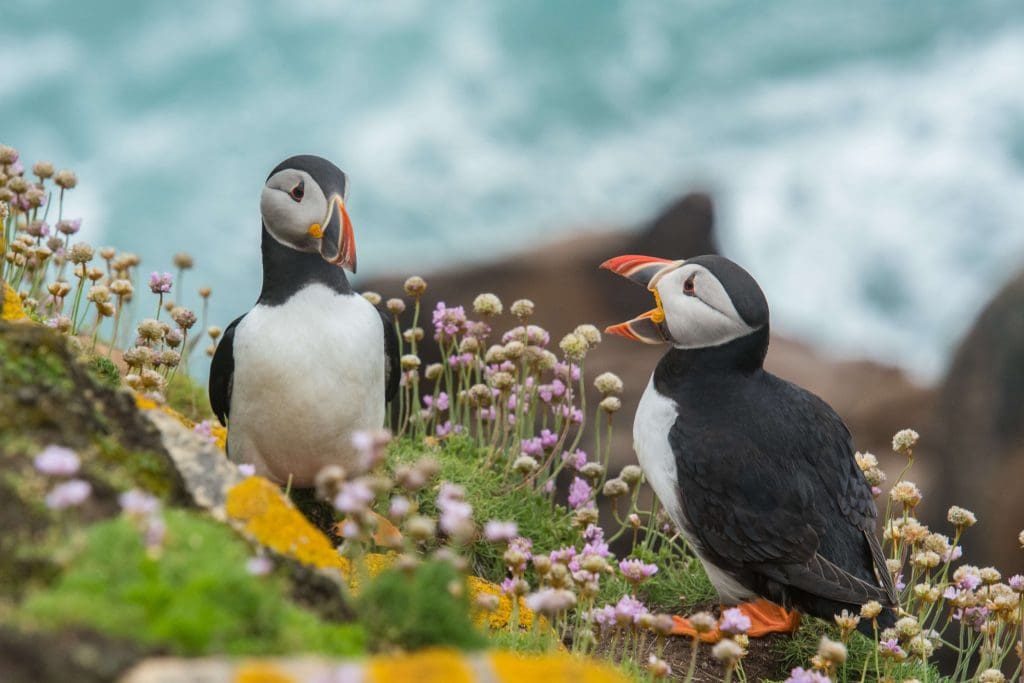 The Irish language, Gaeilge (Gaelic), is an official language in the country. Now only spoken in small pockets across the country, these Gaeltacht areas as they are known, are known for their preservation of the language.
Cape Clear Island has a small Irish-speaking population of 170 inhabitants, with a convenience store, restaurant and obligatory pub.
The ferry service from Schull & Baltimore connects the island a couple of times per day for visitors to either spend a couple of nights or just a day exploring the island.
Bird watchers are particularly drawn to the island thanks to its incredible diversity with its unique position of being perched on the edge of Ireland and the European continent.
Getting to Cape Clear Island from Baltimore: A twice-daily service is in operation during the off-shoulder season. During the summer months, it increases up to 4 times per day. The crossing takes 45 minutes and costs €18 return per person. This is a year-round service.
Getting to Cape Clear Island from Schull: In operation only during the summer months, this high-speed ferry takes 25 minutes to make the crossing. Ferries depart Tuesday – Sunday and cost €18 Euros return per person.
2. Sherkin Island
Sherkin Island has a small population of just over 100 people and is a 10-minute ferry ride from the village of Baltimore, Co. Cork. Spending a day on Sherkin Island is a wonderful way to experience rural Ireland at some of its finest. With sandy beaches, marine life and rolling hills and fields, it's hard not to fall in love with Sherkin Island.
Remarkably Sherkin Island is also known as the Island of the Arts, as the island has inspired photographers, writers and artists during their time on the island. Sherkin Island now proudly offers a college course in Visual Arts that promotes the unique landscape and art in rural communities.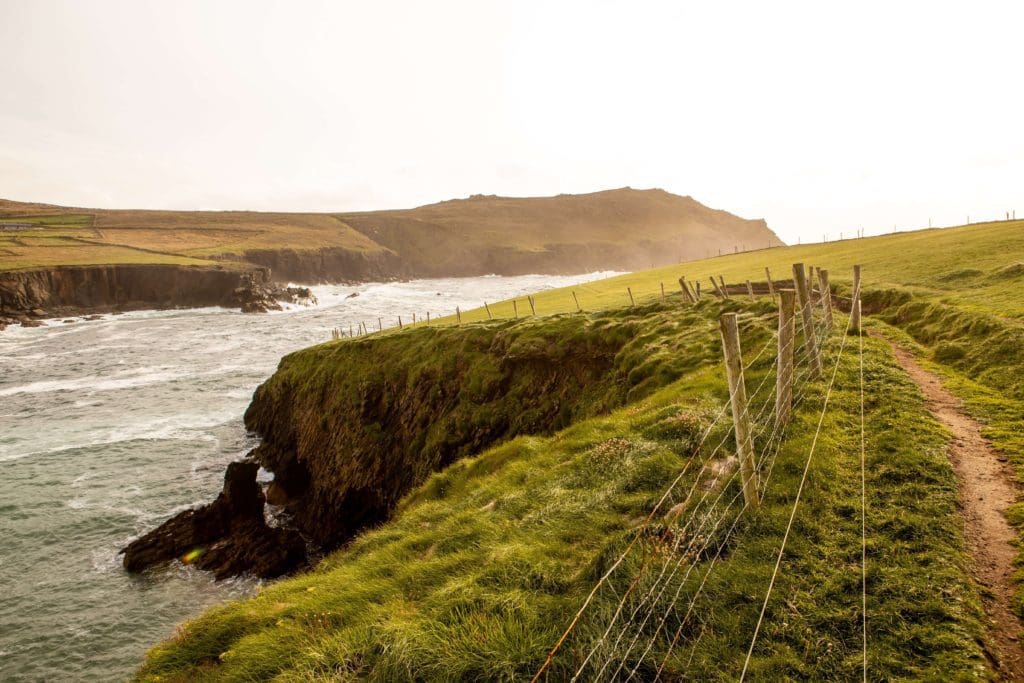 Visitors should plan their visit to coincide with the annual sailing regatta in July and the music festival in August. There are plenty of walks and hikes on the island for all ability levels which take in the stunning views of the Atlantic Ocean and incredible views of Baltimore and the coastline.
Getting to Sherkin Island: There is a regular ferry service from Baltimore harbour which costs €10 return per person. Free parking is available at Baltimore Harbour. Foot passengers only.
Where to Stay: Visitors can base their stay on Sherkin Island or in Baltimore.
3. Garinish Island
Garinish Island is a nature lover's paradise. For any green-fingered visitor, spending an afternoon on Garinish Island is an absolute must. The area surrounding Glengariff and Bantry Bay has a microclimate where flora and fauna have been able to thrive unlike other parts of the country.
Garinish Island is a wonderful place to spend an hour exploring the Italian Gardens and if you are lucky enough to spot some of the seals that make this bay their home. 
Getting to Garinish Island: Harbour Queen Ferry Services operate a service from April 1st to October 31st. The ferry takes 15 minutes and departs every 30 minutes, depending on the weather and how busy it is. The ferry departs from Glengarriff Pier and there is free parking.
Garinish Island is one of the things to do in Ireland that completely flies under most people's radar. A lovely afternoon out that will reward visitors with something out of the ordinary.
4. Bere Island
Bere Island lies between Dursey Island and Whiddy Island at the entrance of Bantry Bay. It is one of the larger inhabited islands in West Cork and boasts a population of 200. Its long military history involved being a central point for armies throughout the years that used the island as a defence or lookout base. A looped walk around the island takes in the island's military past with signal towers and gun batteries strategically placed.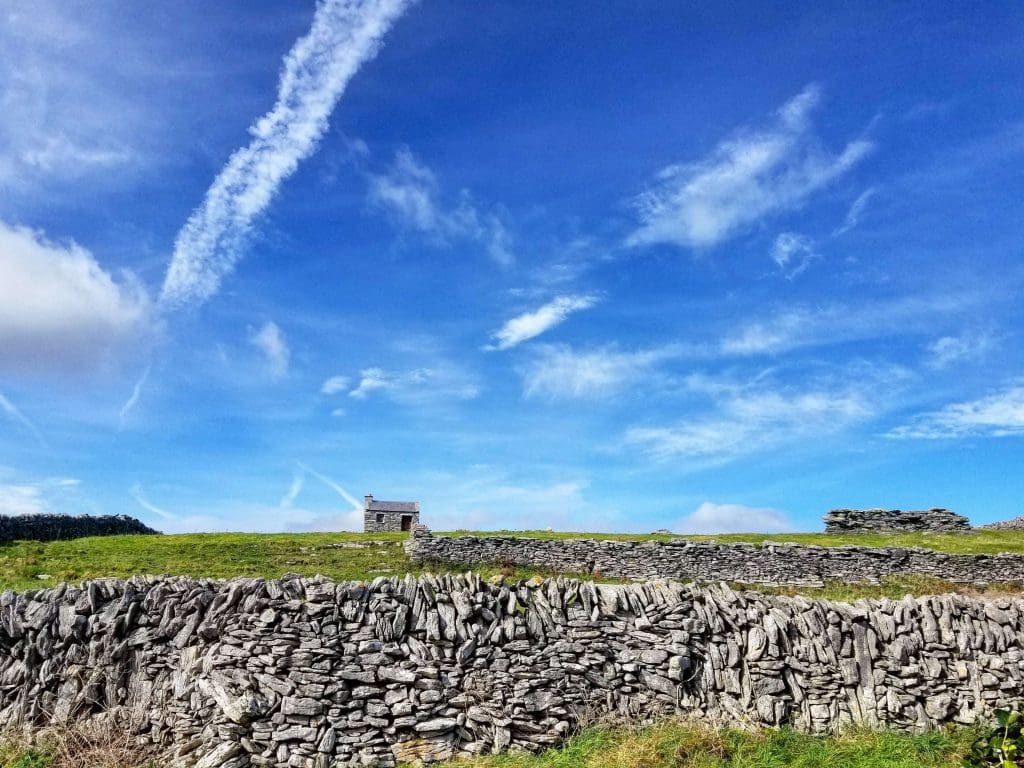 Bere Island has a couple of bars and restaurants on the island and Bed & Breakfast options for visitors who want to stay on the island. Visitors can also base themselves on the mainland in towns in Castletownbere or Glengariff.
Getting to Bere Island: There are daily ferries that sail year-round from Castletownbere. Cars can be loaded on a first-come basis. There is a bus service on the island.
5. Dursey Island
Dursey Island is the home to Ireland's only cable car. It is also one of the things to do in West Cork that is completely unique and unlike anything else you will experience in Ireland. Dursey Island is an inhabited island located at the tip of the Beara Peninsula.
The water that surrounds the island is particularly volatile with strong tidal currents that make the crossing difficult. The cable car was built in 1969 to combat the challenging environment and is the only cable car that crosses open seawater in all of Europe.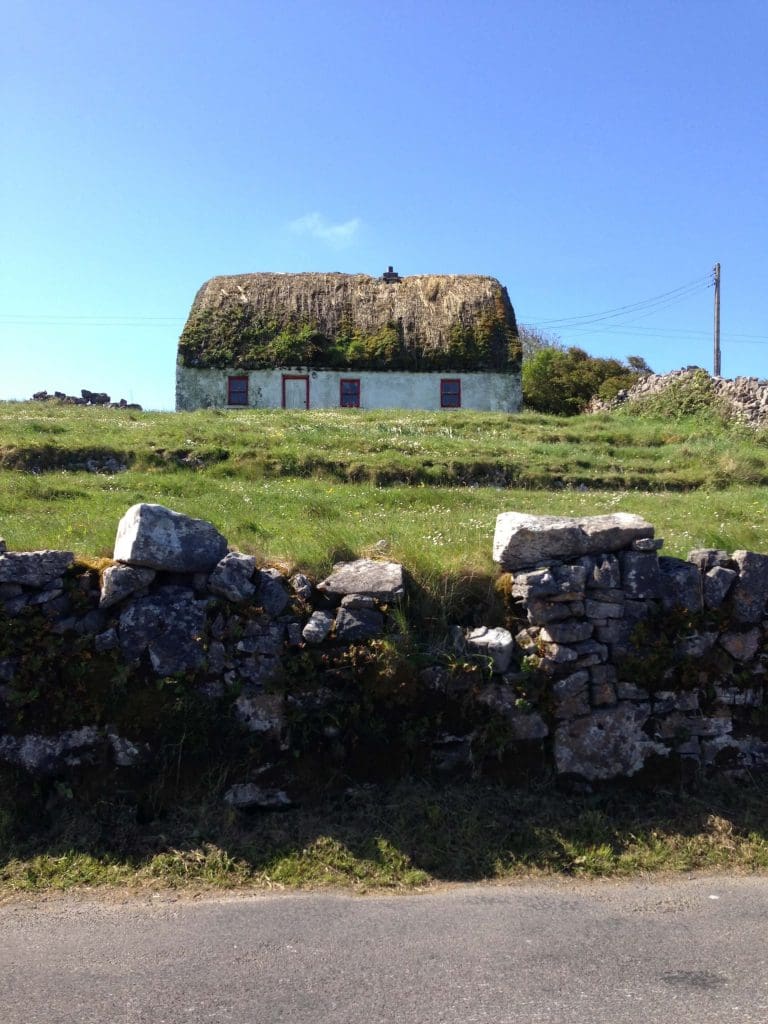 The island itself is rich in flora and fauna and visitors will enjoy rambling the island. There are no pubs, restaurants or shops on the island, so bring your own snacks. Dursey Island is a super way to spend a summer afternoon discovering the island's former villages and homes. During the high season, there is a local bus that navigates the island that you can hop on and off on.
4km off Dursey Island is the remarkable Bull Rock Lighthouse that doesn't quite look real. Built into the rock face with a tunnel carved out from the seawater, Bull Rock is inaccessible and only visible from the boat tours that visit the island during calmer weather months. It's fascinating and a tourist attraction not to be missed.
6. Things to do in Skibbereen
Skibbereen is one of the towns that seemingly has endless things to do in West Cork. The lovely town of Skibbereen has a delightful Farmers Market that operates every Saturday from 9.30 am – 2 pm. Skibbereen Farmers Market is a great place to pick up locally produced cheeses, handicrafts, locally grown vegetables and hot food.
Regardless of the weather, an afternoon or morning spent in Skibbereen Heritage Centre is a fascinating experience. Visitors seeking Genealogy questions about their Irish heritage will be pleased to learn that they can uncover their West Cork roots with the onsite genealogist.
Related Read: Where to stay in Skibbereen
For further information regarding the Great Irish Famine that blighted the entire country, Skibbereen Heritage Centre has a wonderful exhibition. The area of Skibbereen was one of the hardest hit in the 1840s, with over a third of local people in the area dying from hunger and diseases that were rampant.
The Great Irish Famine is an important part of Irish history that lead to mass emigration to places like the United States, United Kingdom & Australia. It also resulted in the deaths of over a million people.
7. Things to do in Baltimore
Baltimore, Ireland has a rich connection to the sea. There are plenty of things to do in this small fishing village. From whale and wildlife watching tours to deep-sea fishing, tours depart from Baltimore Harbour on a daily basis throughout the summer months.
The area of West Cork has notable hiking trails, Lough Hyne Hill traverses ancient woodlands with incredible views across West Cork at its summit. Explore the area surrounding the Baltimore Beacon, a leftover from the British which stands at the entrance to Baltimore Harbour and was a former lighthouse warning system.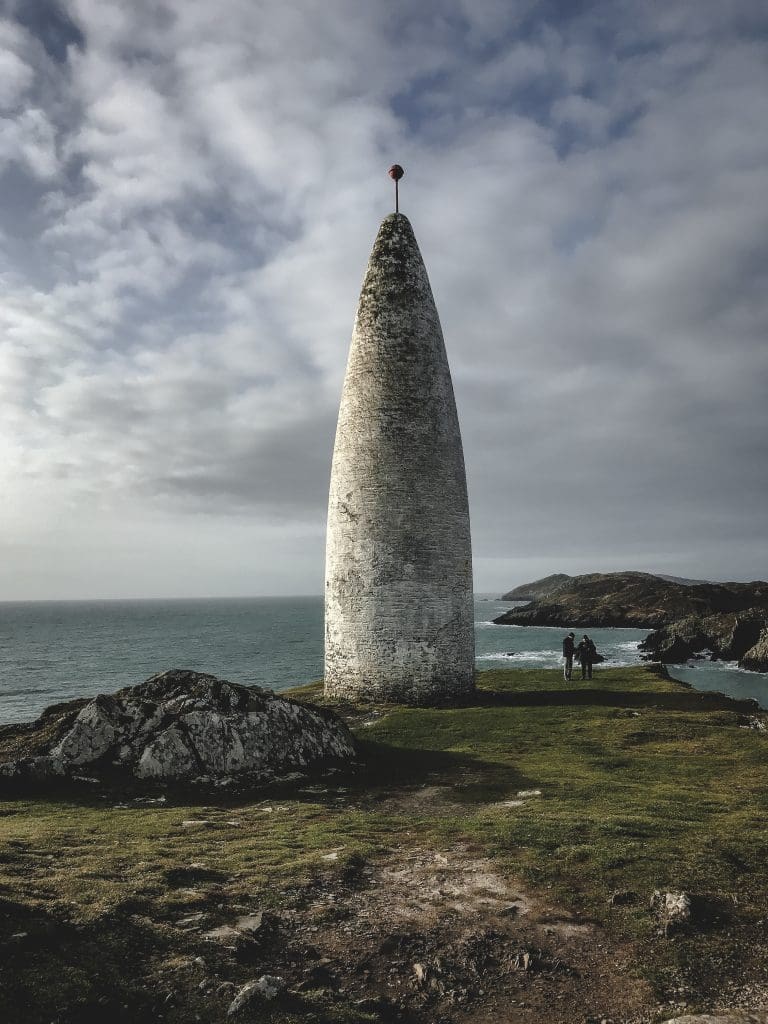 Day trips to Sherkin Island & Heir Island depart from Baltimore Harbour or nearby and make a fantastic day trip. The area surrounding Baltimore Harbour is famous for its regattas and is the perfect place to learn how to sail a dinghy.
8. Mizen Head
Mizen Head is Ireland's most South Westerly point and a signal station. Its vantage point offers some of the most spectacular views of the wild Atlantic Ocean and how important the role that Mizen Head plays in weather forecasting and safety.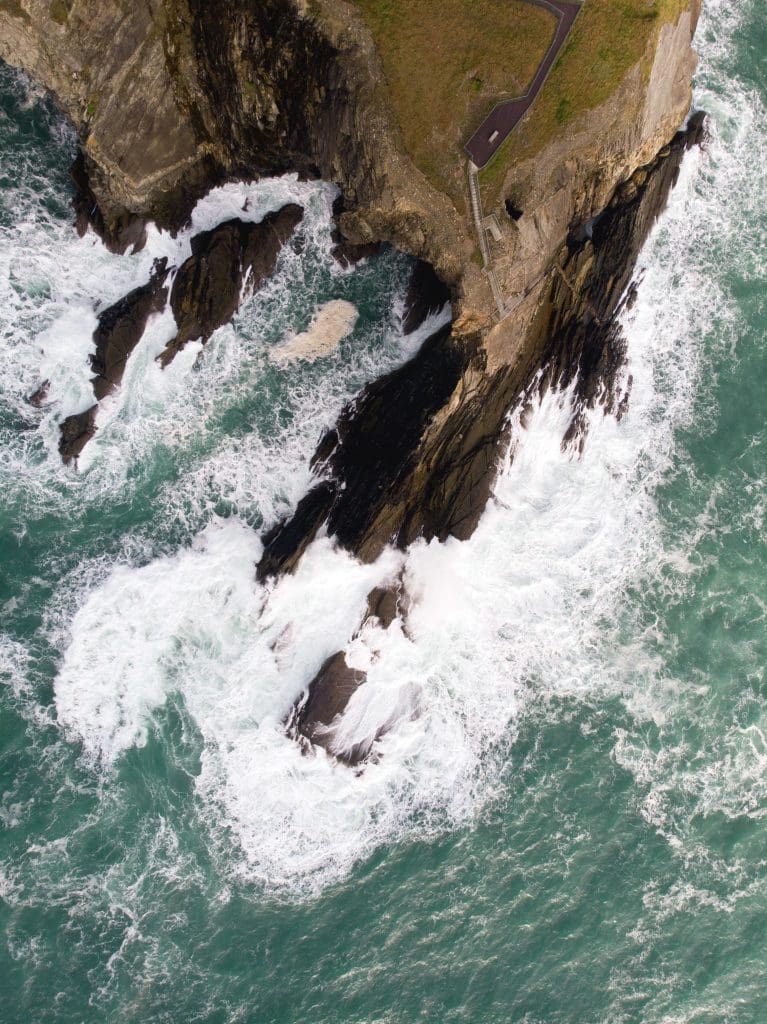 To get to Mizen Head Lighthouse you must cross Mizen Head Bridge, which if you have a fear of heights can be quite intense.
Personally, I have developed a fear of heights over the past 10 years and found this quite challenging to cross and enjoy, but each to their own! If heights are no problem, then spend time crossing the bridge taking in the stunning views and trying to spot some of the marine wildlife that lingers below. 
Mizen Head Bridge was built to give access to the weather station and lighthouse that lies on the tip of the peninsula. The signal station has a visitor centre that explains the importance of Mizen Head and early telecommunications in the 20th century. Of course, its role as a lighthouse helped save the lives of many souls over the years is not to be forgotten.
9. Wild Atlantic Way
The Wild Atlantic Way is a 2500 KM route that runs from Donegal to Cork, with over 180 discovery points along the way. Many places mentioned above can be found on the discovery points for West Cork. Look out for signposts that denote the Wild Atlantic Way, with Discovery Point or Signature Points worth stopping at.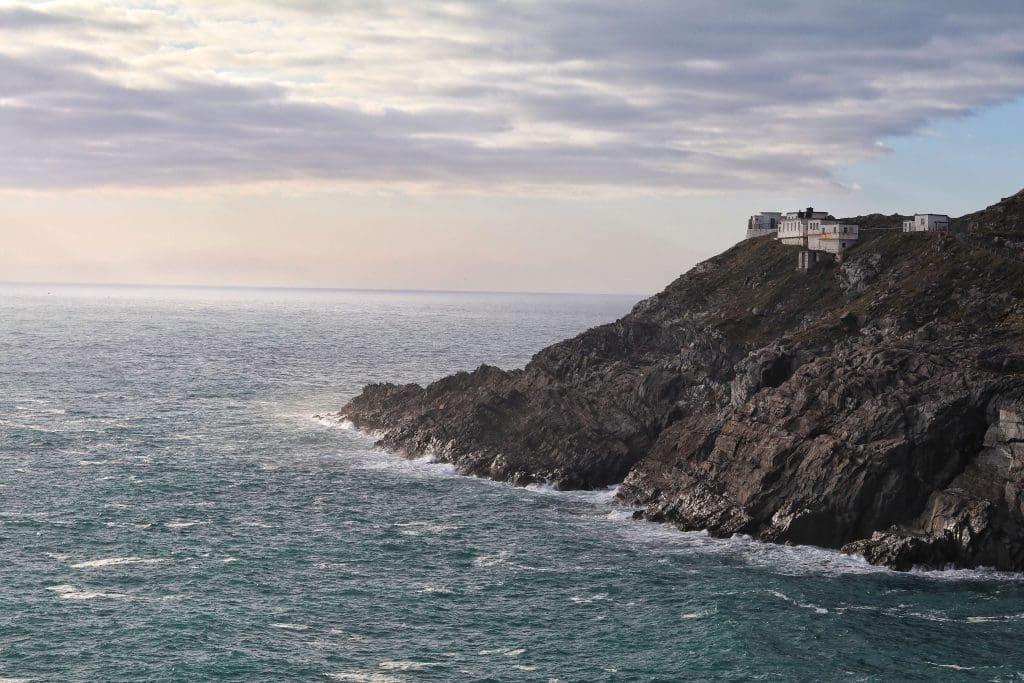 10. Derreen Garden
Stunning Derreen Garden on the Beara Peninsula is fun for the whole family. The gardens were created in the 1870s and introduced a collection of non-native flora and fauna to the estate and area.
Derreen Gardens is most famous for its collection of rhododendrons that bloom all over the estate. Its gardens are perfectly overgrown and create a labyrinth effect as you meander the gardens.
You may be lucky and see wildlife such as red squirrels, deer and hares as well as sea eagles that were introduced to the area.
Families will love hunting for 'Derreenies', a relative of fairies that have been spotted throughout the gardens. With 20 Derreeny houses to search for, you might even have a chance of spotting a wild Derreeny!
Opening Hours: 10 am – 6 pm
Ticket Prices: 8 euros per adult, 3 euros per child.
11. Bantry House
Bantry House is an incredible stately home that dates from the early 18th century and is home to some of the most picturesque gardens in the area. A popular wedding venue, the house and gardens overlook stunning Bantry Bay and the Beara Peninsula. The gardens have been restored to their former glory after many years of neglect.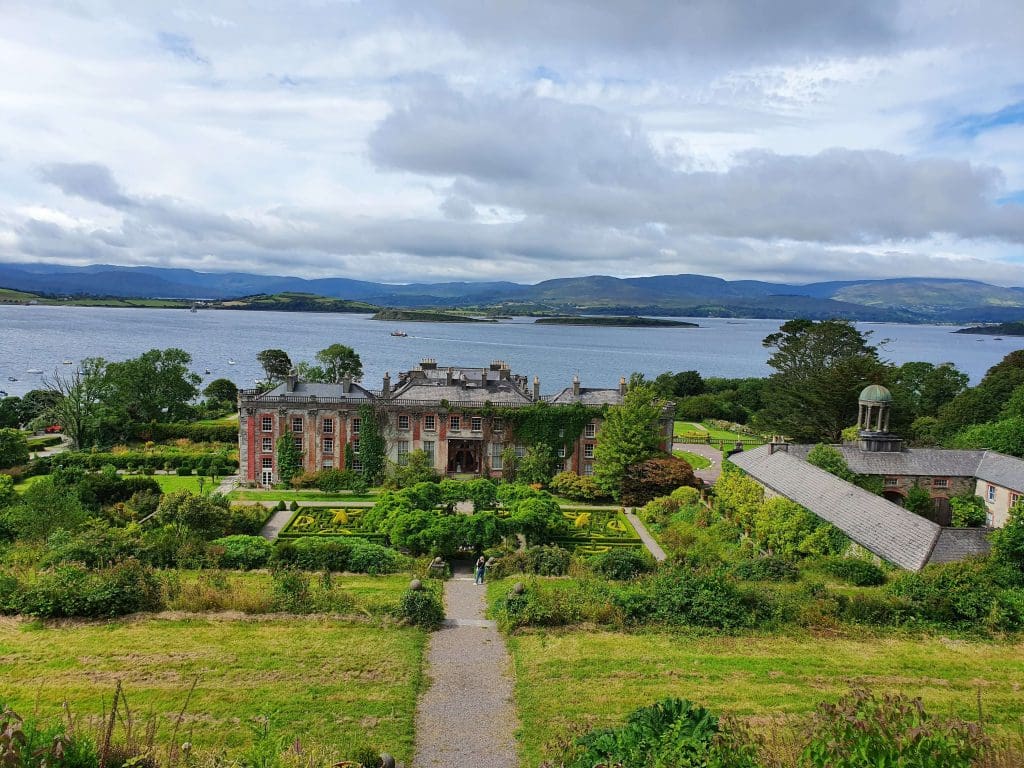 The gardens were inspired by those seen in Europe during the 19th century, and are reminiscent of Powerscourt House in Wicklow. It's easy to spend an afternoon exploring the house and gardens.
Why not pick up a picnic basket from their tearoom and enjoy a delightful afternoon in the sun. Bantry House also offers 6 rooms that have been converted into a unique B&B within the estate. 
12. Gougane Barra
One of the most romantic things to do in West Cork is exploring Gougane Barra, a monastery on a lush green island that oozes romance. Once the place where pagans retreated to, Gougane Barra became a sanctuary for many Catholics during the 18th and 19th centuries.
Now it is a famous wedding photography spot and it's easy to spend an hour walking around the oratory.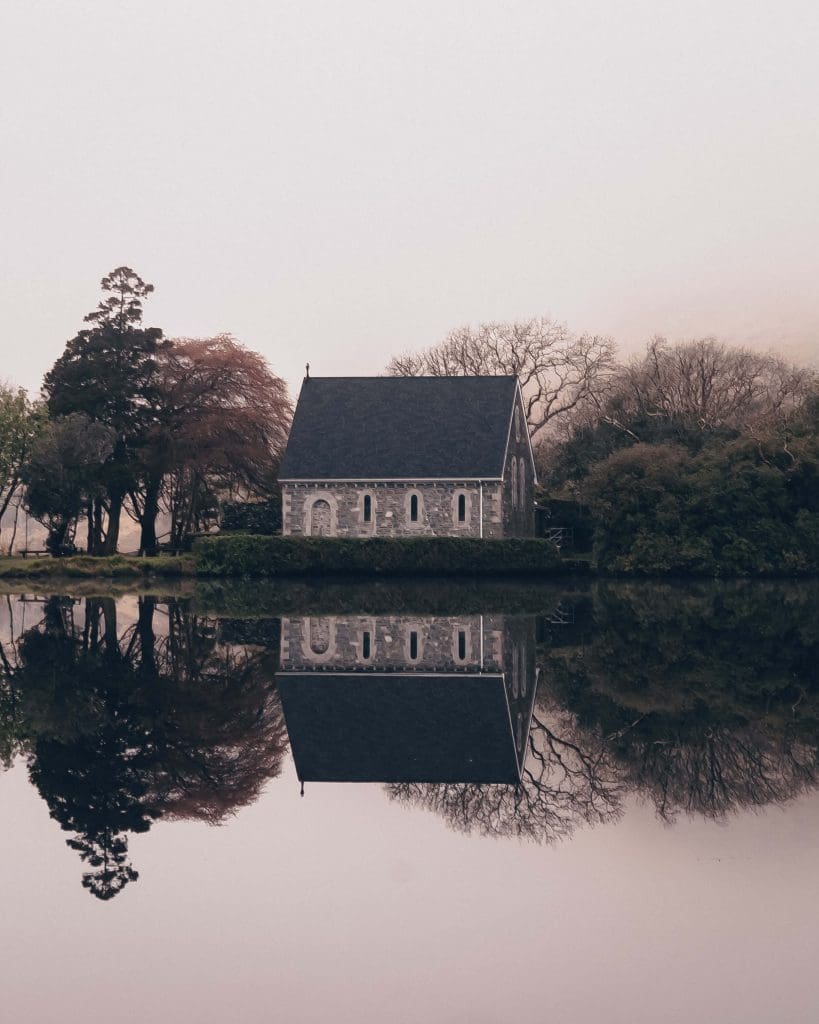 13. Beaches in West Cork
West Cork is blessed with some of the best beaches in the entirety of Ireland. During the summer months, people from across the island will migrate to towns like Schull, Skibbereen & Clonakilty to lap up the good weather and enjoy the spectacular beaches.
The beaches in West Cork are incredible, with fine sand and crystal clear (freezing) water, that when the weather is great there is no better place on the planet. Some of the most popular beaches in West Cork include Barley Cove, Inchydoney Beach and Allihies Beach are worth visiting even if the weather isn't great.
Getting Around
Fly – There are International Airports in Cork, Shannon & Kerry that connect with Europe & US.
Drive – The roads in West Cork are small country roads. Remember that cars drive on the left in Ireland. RentalCars have a great selection of major car hire companies such as Hertz, Alamo etc that offer manual and automatic car hire.
Train – There are no train routes that connect the city of Cork with West Cork.
Bus – There are plenty of bus routes that depart from Cork City to West Cork and beyond. Check out Bus Eireann for timetables and routes.