Explore the Best Hotels in Dingle Ireland (2023)
The town of Dingle just so happens to be in one of the prettiest parts of Ireland. This is the Ireland that you've been dreaming of; green rolling hills dotted with sheep, wild mountains and views that are quite literally breathtaking.
The drive to Dingle town is full of these moments and in fact, tends to get even better as you head towards the peninsula. Staying in Dingle is a prerequisite for visitors travelling to this part of Ireland. With a variety of Hotels in Dingle Ireland and bed and breakfasts, you can enjoy the town and everything this area has to offer. Trust me, you'll want to stay longer. 
Some of these may be affiliate links, which means when you buy something I may receive a small commission. There is no additional charge to you, and it really helps to support me – so thank you!
1. Pax Guest House
Sometimes a place just takes your breath away, and Pax Guest House uses every single superlative in the dictionary because the views from the Pax House are something else.
A luxury guest house, each of its rooms is exquisitely decorated and designed for maximum exposure to the incredible surroundings. Whether it be of the rolling Irish hills, or the occasionally turbulent sea, every angle in Pax Guest House is outrageously scenic.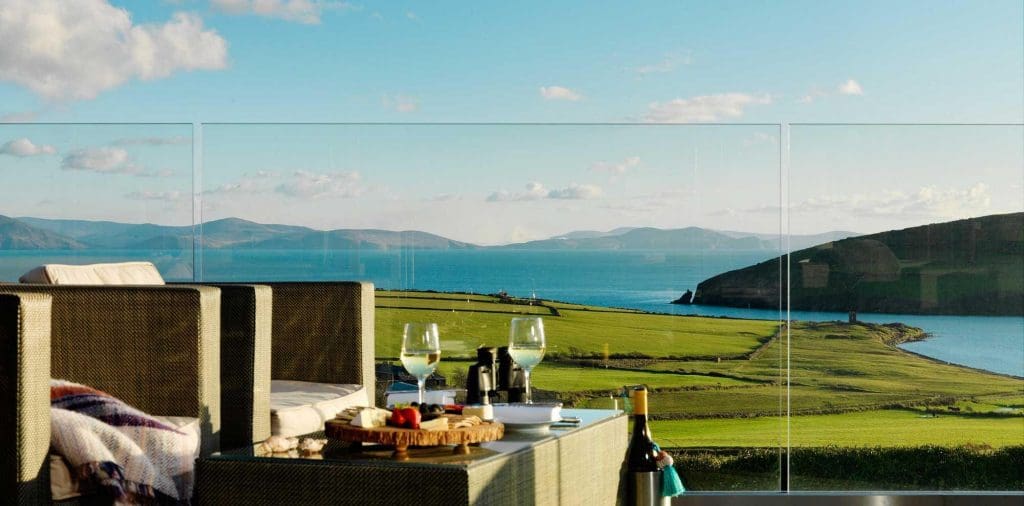 The rooms are stunningly decorated, with beds so soft that sometimes you'll be mistaken for sleeping in a cloud. During the summer months, the terrace opens up for outside dining, you can avail of an excellent wine selection, scrumptious cheese board with locally produced cheese from the area. It's no surprise that it was awarded Tripadvisors Travellers Choice in 2020.
2. Dingle Benners Hotel
Not only is Dingle Benners Hotel the oldest in Dingle town, but its central location means that it's impossible to miss. Benners Hotel is a traditional Irish hotel which not only means that the hospitality is incredibly warm and welcoming, but you will also find a traditional Irish bar with Irish beer on tap and whiskeys behind the counter. Each spacious hotel room is decorated with antique-style furniture, have large bathrooms. 
Prepare to spend your evenings in Mrs Benners Bar which has a roaring fire that seems to be burning no matter the time of the year. Its cosy ambience makes you feel as if you were sitting in an old friends living room. Bar food is served throughout the afternoon and evening.
The breakfast served in Dingle Benners is one of the best in County Kerry, with local produce from the area making up their scrumptious breakfasts. Dingle Benners Hotel is a wonderful 3-star hotel with an excellent location and guests staying can also avail of complimentary car parking.
3. Barr Na Sraid Inn
Right in the heart of Dingle, you will find the wonderful Barr Na Sraid which recently renovated its 29 rooms. All rooms have private bathrooms, with facilities including a kettle, tea and coffee as well as free wifi and TV with satellite stations.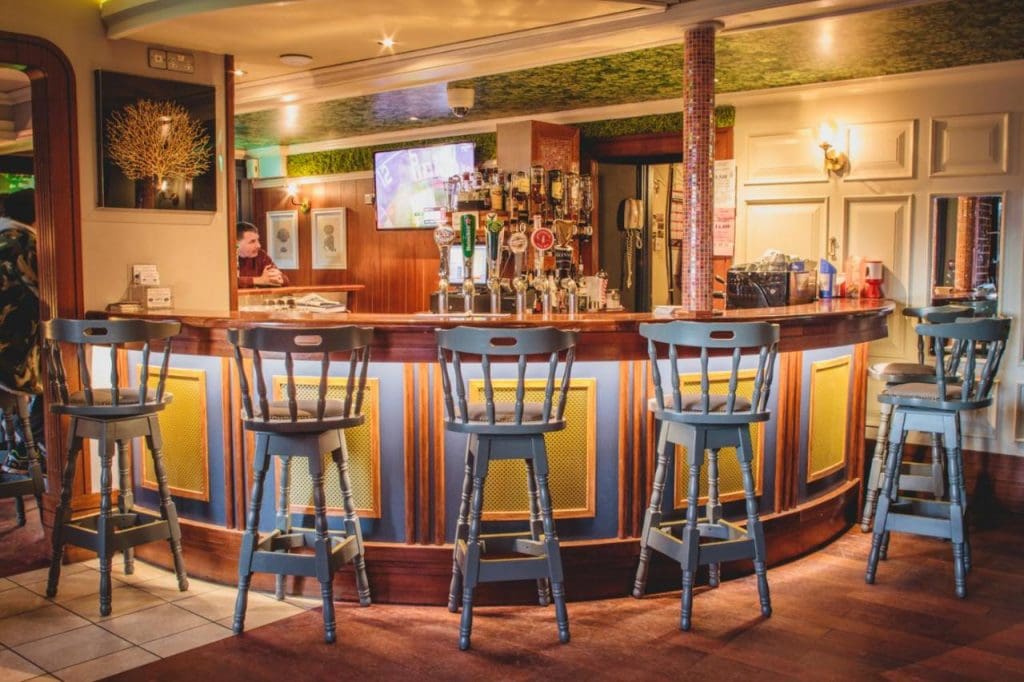 Its traditional Irish facade is reminiscent of a bygone era, but its on-site pub, which has a great ambience is one of the many pubs that make up Dingle. Barr Na Sraid Inn is a great hotel in Dingle for lots of people in their travelling group, from families to Hen & Stag parties.
4. Base Dingle
Base Dingle is a new stylish boutique hotel in Dingle. With fresh decor and inviting rooms, Base Dingle is a great place to 'base' yourself during your stay on the Dingle Peninsula. Each guest room has been decorated to a high standard, with views across the town.
Its location is superb too and Base Dingle is a great hotel to consider if you have a few people in your party staying. With a Deluxe Quadruple Room and a Deluxe Family Suite, the entire family can stay together under one roof. One of the best hotels in Dingle Ireland for the whole visiting family and for its central location.
5. Dingle Bay Hotel 
It's hard to miss Dingle Bay Hotel, with its colourful buildings on Dingle town's seafront. Situated beside the pier and marina, Dingle Bar Hotel is one of the best hotels in the area for its great location and onsite bar.
Paudie's Bar is brilliant fun with traditional Irish musicians playing regularly throughout the week, as well as delicious bar food. Dingle's proximity to the sea, means that it has some of the freshest fish you'll find and Paudie's do a great job of working with locally sourced ingredients. This transfers to their exceptional Irish breakfast, which is not to be missed.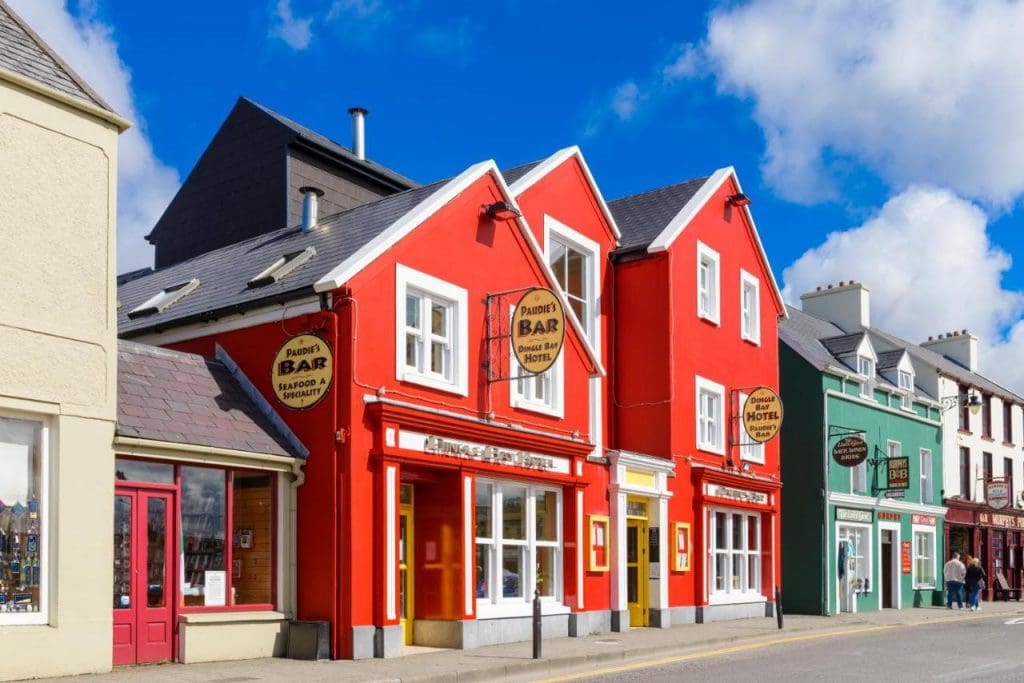 The rooms in Dingle Bay Hotel are spacious and have facilities you will find in most hotel rooms across Ireland that include a kettle, tea & coffee and of course an ironing board. The bathrooms have an added bonus of underfloor heating, something which is beneficial no matter what time of the year.
Staying in the Dingle Bay Hotel is a lot of fun and its lively bar makes this hotel, one of the best hotels in Dingle, Ireland to stay in during your vacation.
6. Dingle Skellig Hotel
A short drive from the centre of Dingle, lies the Dingle Skellig Hotel sitting prettily across Dingle Bay. This large hotel boasts breathtaking views of Dingle and the peninsula, with views from each room offering uninterrupted scenes of the incredible Irish countryside. Skellig Hotel has 3 pools, the Coastguard Restaurant and Blaskets Bar all of which serve traditional Irish food. Guests can indulge in its Peninsula Spa, which offers treatments and spas – the hotel also has a sauna and steam room.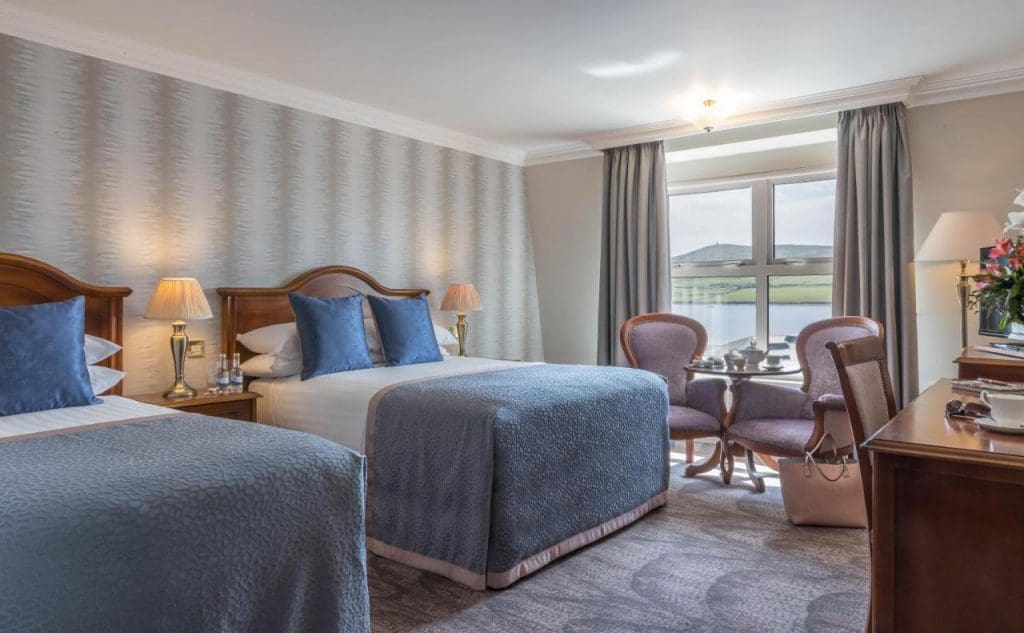 Have a nightcap in the Gallarus Lounge and Cocktail Bar before heading to bed. Skellig Hotel offers an award-winning service for children, which makes this hotel perfect for families with young children.
7. Hotel Ceann Sibeal
A 13-minute drive from Dingle town is Hotel Ceann Sibeal, a popular 3-star hotel with hikers and walkers. It also happens to be the most westerly hotel in Europe and is located on one of the most beautiful drives on the Dingle Peninsula, Slea Head will leave you gasping with incredulity.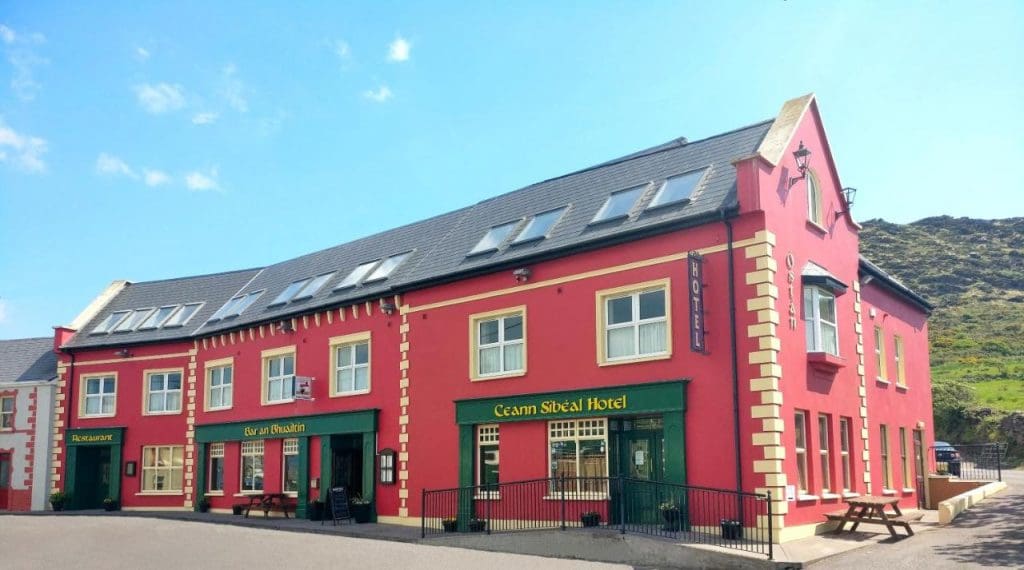 Although it's located in the small town of Ballyferriter, there is a superb onsite restaurant and bar that serves freshly caught seafood and other local ingredients from the land. The landscape may also look familiar as scenes from Star Wars: The Last Jedi was shot in the area. Hotel Ceann Sibeal is one of the best hotels in the Dingle area for those seeking a really authentic Irish hotel with some of the most spectacular scenery in Ireland on its doorstep.
8. Bed & Breakfast Dingle Town
Dingle has a wide variety of Bed and Breakfasts (B&B) in Dingle. B&Bs are hugely popular across Ireland and offer guests an opportunity to stay in more local dwellings than a hotel. And it is well known across Ireland that B&Bs do the best Irish breakfasts. Staying in a B&B is a must when visiting Ireland, you will be warmly welcomed by the owners and the locations are usually unique around the country.
9. The Waterfront 
The Waterfront is a wonderfully cosy bed and breakfast in the centre of Dingle town. Its bright airy rooms have lovely views of either the lush garden or of the marina. The sea views of the yachts and boats of the marina and rolling hills in the background are hard to beat. In the mornings you can enjoy an A La Carte breakfast using locally sourced ingredients.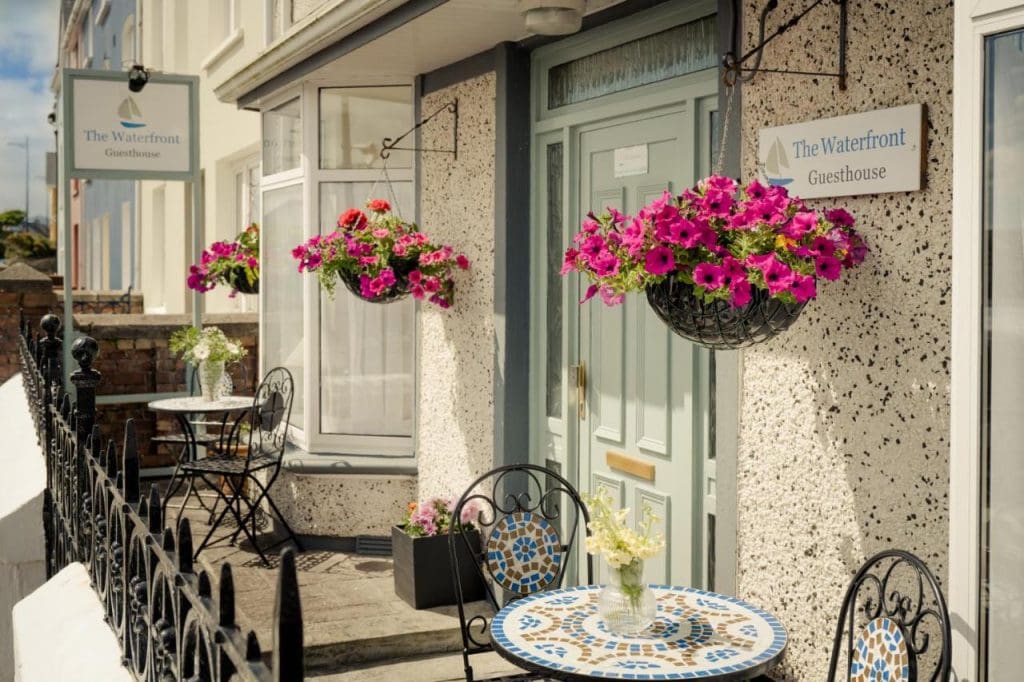 10. Seaview Heights
A short 5-minute walk into the town of Dingle, Seaview Heights is the perfect balance of nature and town life. From the windows, you can watch neighbouring sheep in the fields that surround the B&B, as well as the sea views close by.
The decor and small touches throughout the accommodation make it feel quite luxurious, coupled with the owners of the B&B warmly welcoming you into their beautiful home, making staying in Seaview Heights an absolute treat. 
11. An Capall Dubh B&B Dingle
Translating from Irish, An Capall Dubh, the Black Horse is one of the most popular B&Bs in Dingle town. Its close proximity, include Dingle Oceanworld Aquarium and Dingle Harbour in addition to the town a minute walk away. Its traditional Irish stone wall entrance leads you to a shared garden with accommodation dotting around the periphery.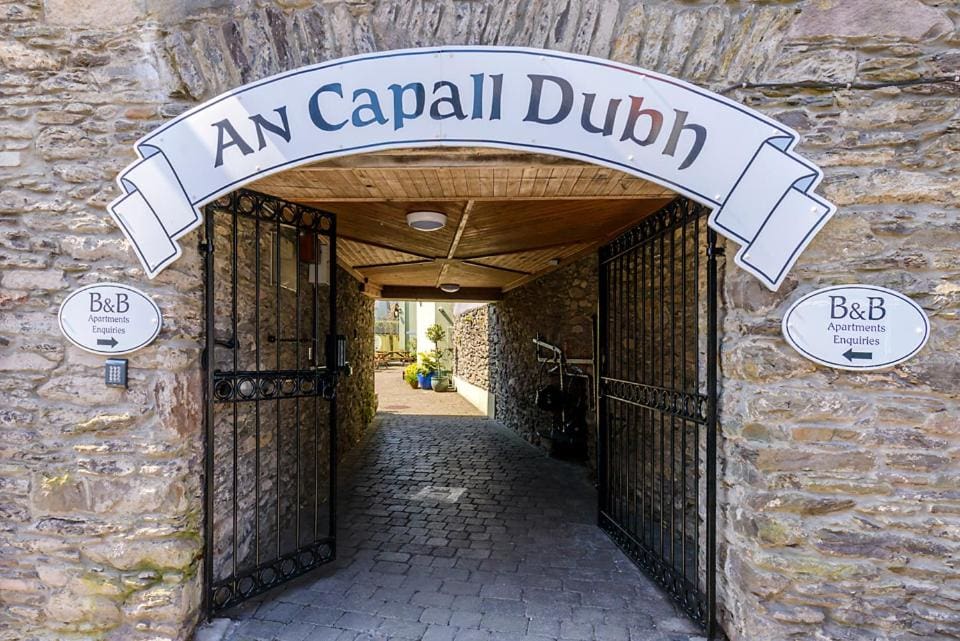 The rooms are bright and welcoming and include the essentials such as free wifi and free parking. Make sure to include a full Irish breakfast when booking your room. It's delicious, especially when you have a bit of a sore head from the previous night's merriment!
Conclusion
There are so many accommodation choices when staying in Dingle. It's one of Ireland's most popular and fun towns, with scenery that is breathtaking and pubs that are bouncing with nightlife.
With so many activities in the area, from world-class golf courses, fishing, day trips to some of the best beaches in all of Europe. Dingle is only the tip of the iceberg when it comes to exploring Ireland's Wild Atlantic Way. Explore the area and stay in some of the loveliest and most welcoming hotels in Dingle Ireland.