There's something wonderful about Antwerp during the colder months of winter. It's a place where sitting outdoors dining or enjoying a superb Belgian beer is perfectly acceptable. Whilst other countries in the Northern Hemisphere, move their lives indoors, Antwerp in winter is one of the places to enjoy the best of Belgium outdoors.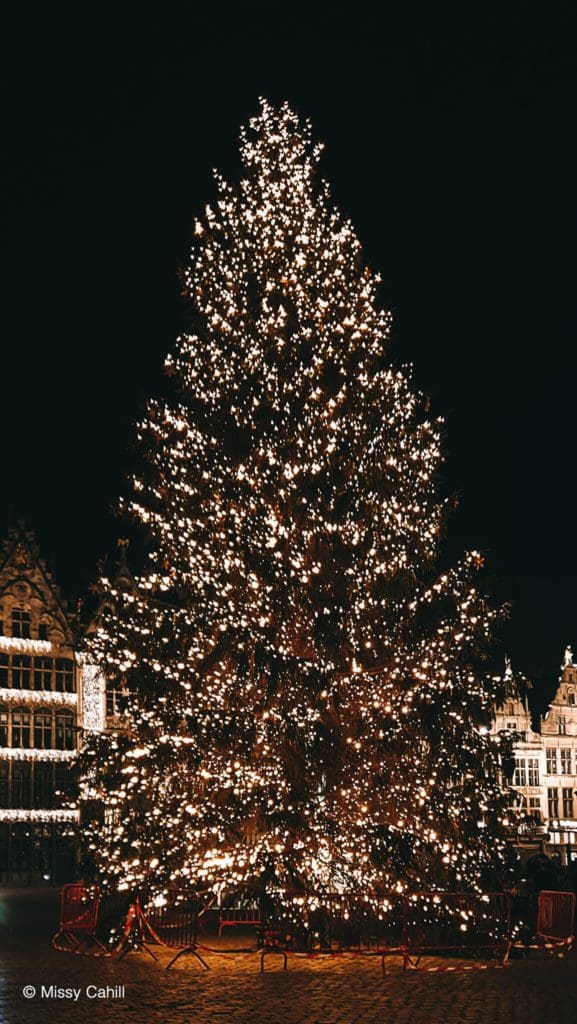 Antwerp in winter is when the city really shines. With postcard-perfect squares, complete with cozy outdoor terraces that stay open throughout the winter months serving delicious Belgian beers. The city is magical to explore in the evenings, as stores decorate their windows for the festive season and the arrival of Sinterklaas.
There are a number of events that make Antwerp in winter a magical experience to visit. Discover a number of things to do in Antwerp in winter in the guide below.
Weather in Antwerp
Winters in Antwerp tend to be rather mild with temperatures rarely dropping below 0ºC. You sporadically experience snowfall, but even that can be quite rare and at strange times of the year too. We've experienced mild winters in Antwerp over the past couple of years, and in April 2021 there was a sudden snow flurry that blanketed the city.
| | | |
| --- | --- | --- |
| Month | High Cº | Low ºC |
| December | 7ºC | 2ºC |
| January | 6ºC | 1ºC |
| February | 7ºC | 1ºC |
A warm jacket is essential when experiencing winter in Antwerp, and bonus points if it has a hood. Seeing as this is Belgium after all, you're bound to experience rain at some point during your trip to Antwerp.
Christmas Market Antwerp
The Christmas market in Antwerp is one of the highlights of the winter months. Located in the historic center of Antwerp, you'll find an ice skating rink, market stalls, and an enormous Christmas tree in Grote Markt. The city really sparkles as the city lights up with festive lights adorning buildings across Antwerp.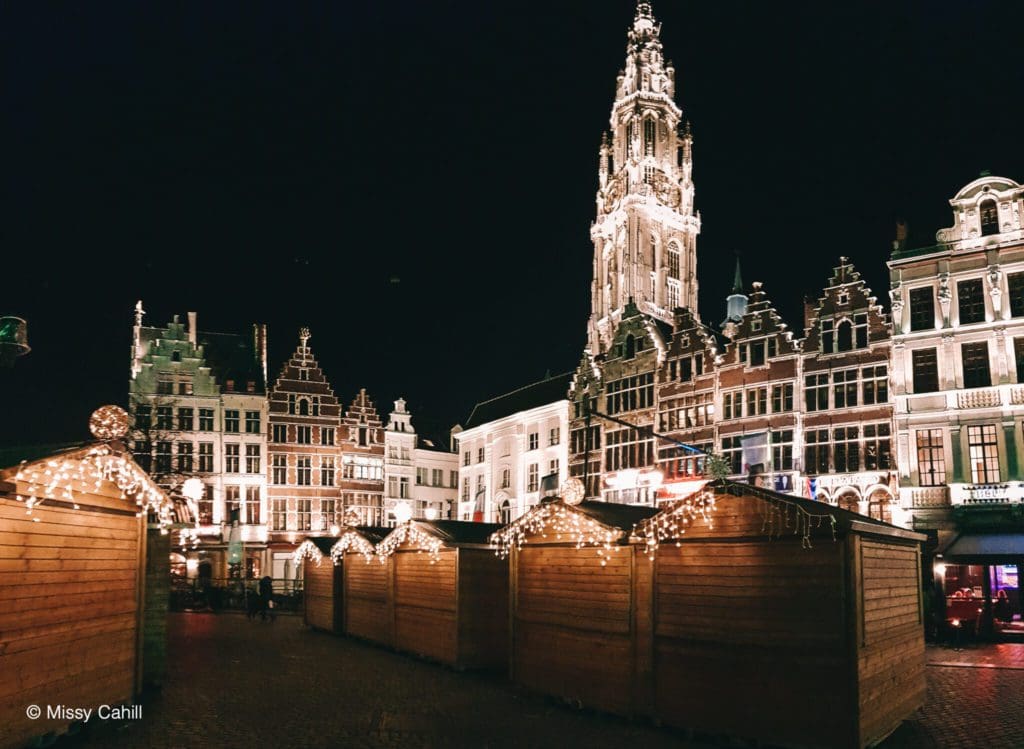 The Antwerp Christmas Markets are in operation from the beginning of December until the first week in January. They usually tie in with the arrival of Sinterklaas into Antwerp Port or just before he visits the well-behaved children of the city on December 6th.
The Christmas Markets in Antwerp are a fantastic opportunity to spend an evening strolling around the stalls, drinking jenever or glasses of gluhwein, and soaking up the festive atmosphere. And the best thing is the Antwerp Christmas Markets are operational every day of the week, including December 25th & 26th.
For more information, check out my post on the Antwerp Christmas Markets.
Antwerp Zoo Light Show
For the past couple of years, the Antwerp Zoo has had a fantastic light display that illuminates the zoo with a themed light show. Themes have included Alice in Wonderland and a journey through China. Explore the zoo through the incredible light fixtures that illuminate one of Europe's oldest city zoos.
The popularity of the light show at Antwerp Zoo means you should purchase your tickets in advance when they do eventually go on sale. It's a great winter activity that the whole family can enjoy.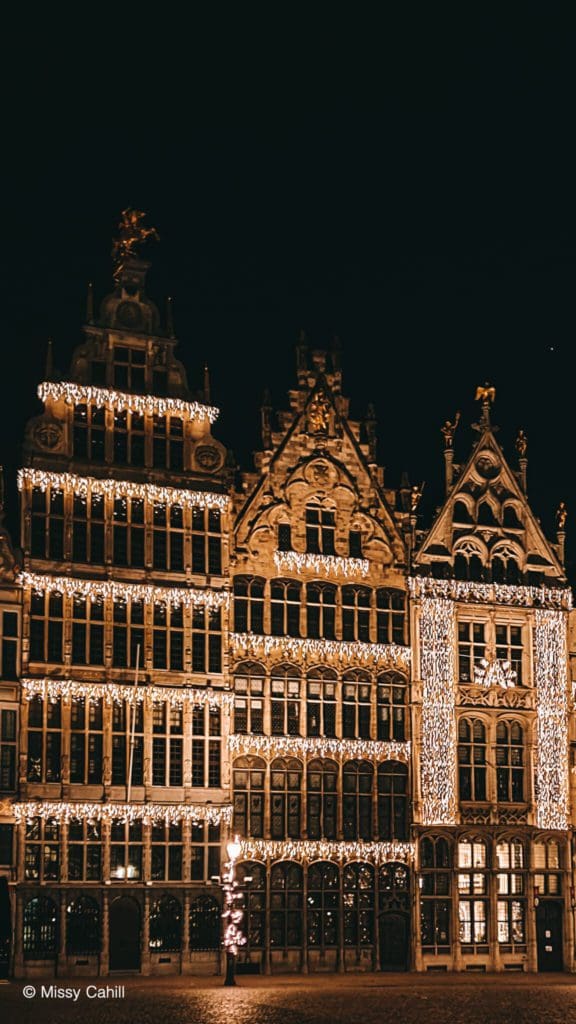 Antwerp's Beer Terraces
Antwerp is a magnificent place to enjoy the outdoors, even if the temperatures are approaching zero. Pavements and squares make way for chairs and space heaters which keep patrons nice and cozy. You'll even find a lot of places that offer blankets to help you stay warm, which is a lovely touch.
Like pretty much anywhere in Belgium, the wide range of beers available in most bars is extensive. And Antwerp excels in superb beer cafes and entertaining museums devoted to Antwerp's local brewery – De Koninck.
The best bars and terraces can be found in the following locations:
Marnixplaats
Leopold de Waelstraat (Zuid)
Oudevartplaats
Dageraadplaats (Zurenborg)
Graanmarkt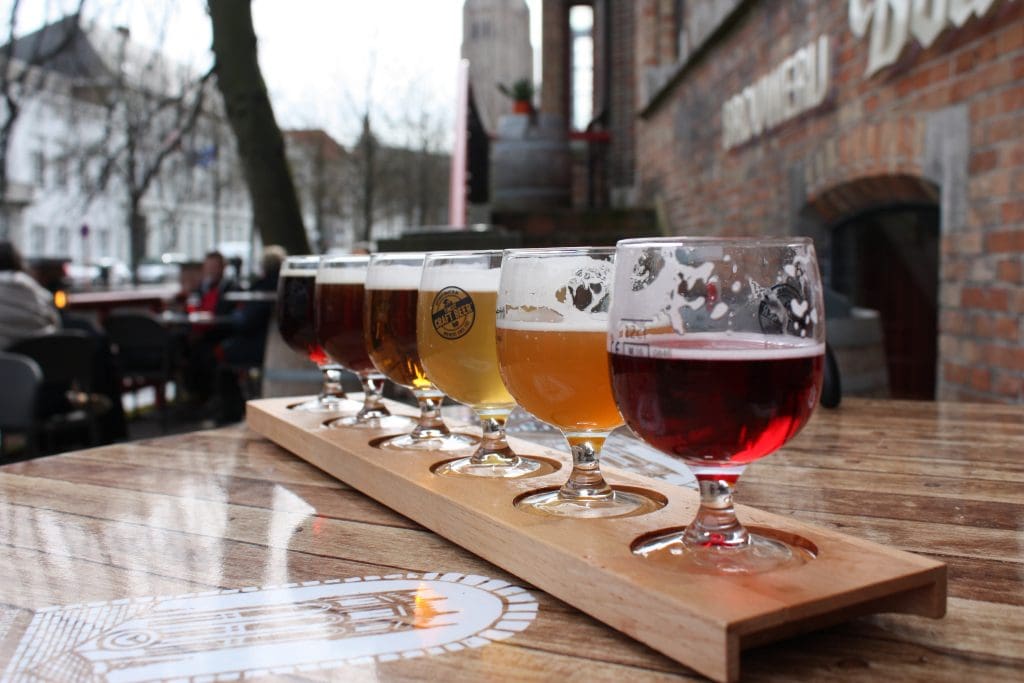 Restaurants in Antwerp
Antwerp is blessed with an unbelievable selection of excellent restaurants. Foodies will delight in a wide range of Michelin-starred restaurants, as well as those mentioned in the Gault & Millau Guide.
And if fine dining isn't your thing, you can also enjoy a huge variety of excellent restaurants that won't break the bank. Antwerp's incredible diversity in its population means that the culinary selection of superb restaurants is wide-ranging. In the historic center, you can eat your way around the world, starting in Ethiopia before ending your culinary journey in Syria.
For those looking for excellent restaurants, avoid eating in the touristy restaurants located around Grote Markt and Groen Plaats, and instead follow your nose down some of the side streets and further away.
For further reading explore my guide on the best restaurants in Antwerp.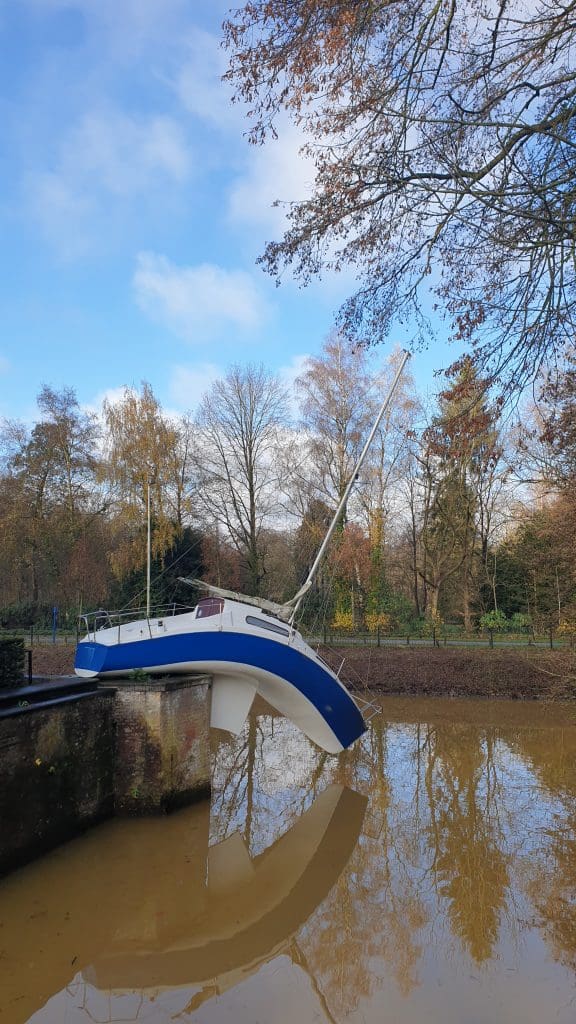 Museums in Antwerp
Winter in Antwerp in 2023 means the unveiling of several museums and landmarks that have been kept under wraps for the 4 years that I've been living in the city.
Het Steen, Antwerp's castle was finally unveiled at the beginning of 2022 after an upgrade and maintenance that took several years to complete. Het Steen tells the story of Antwerp and its incredible importance over the past couple of centuries. Antwerp has a fantastic history and Het Steen has done a remarkable job
In addition to renovated museums is the Royal Museum of Antwerp, which after a long and lengthy renovation finally opened its doors in September 2022. With over 600 pieces of art, the museum is an absolute must and treat for art enthusiasts. It's also located in my favorite area of the city – Zuid.
For several other museums to visit during your visit to Antwerp in winter, check out my guide to the best museums in Antwerp.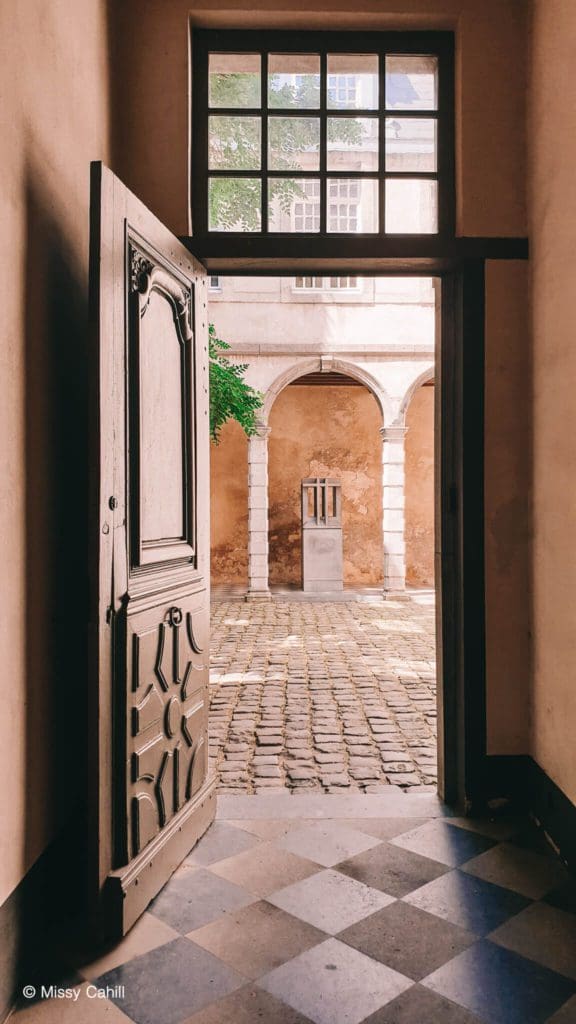 Antwerp Markets
The Saturday market in Oudevartplaats known as the Exotic Market is something not to miss when visiting Antwerp in winter. It's best visited in the morning, where you can sip on a glass of cava at 10 am (and no one will judge you!), before picking up some of the most fantastic cheeses, beautiful flowers, and ample foods on offer throughout the extensive market. It's an unmissable experience and one of my favorite Saturday activities in the city.
On Sunday, the Vogelmarkt replaces the Exotic Market and is a mixture of clothing, food, and flower stalls mixed in with opportunities to purchase a guinea pig or bird.
Antwerp in Winter
One of the best ways to experience Antwerp in winter is to walk around the city. Or bike the entirety of the city and explore it with the kilometers of cycle paths that make up Antwerp. The fantastic 2-hour bike tour around the city is unbeatable and available in English & Dutch. Antwerp is endlessly delightful, and you could spend weeks exploring all the cafes, restaurants, and parks that make up this hidden gem in Belgium. You might even be lucky and experience a bit of winter magic with snowfall across the city.