Whether you need a break from the coworking spaces in Canggu or have come to Bali to seek spiritual awakening, you'll find the island of Gods has so much to offer. If you've yearned to take relax, meditate and practice yoga, you've come to the right place.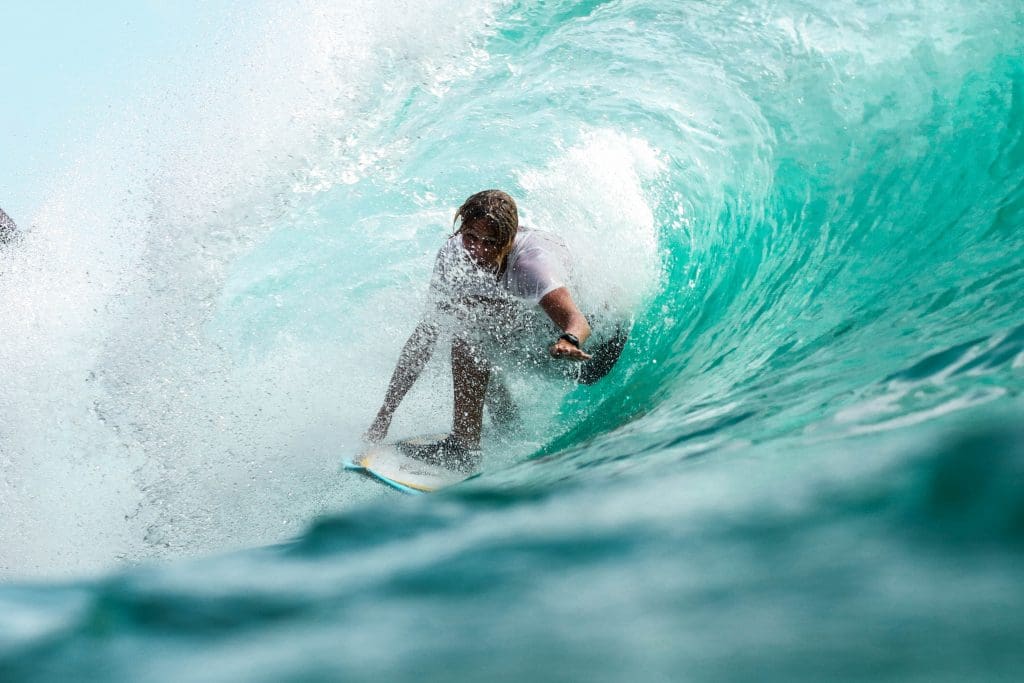 Many visitors head to Bali and to Canggu, in particular, to learn how to surf, or hone their skills. There are a wide variety of surfing camps in Canggu that cater to all skill levels and abilities.
There are plenty of Canggu surf camps to choose from, you can select the best choice for your ability, duration, and price from the list below.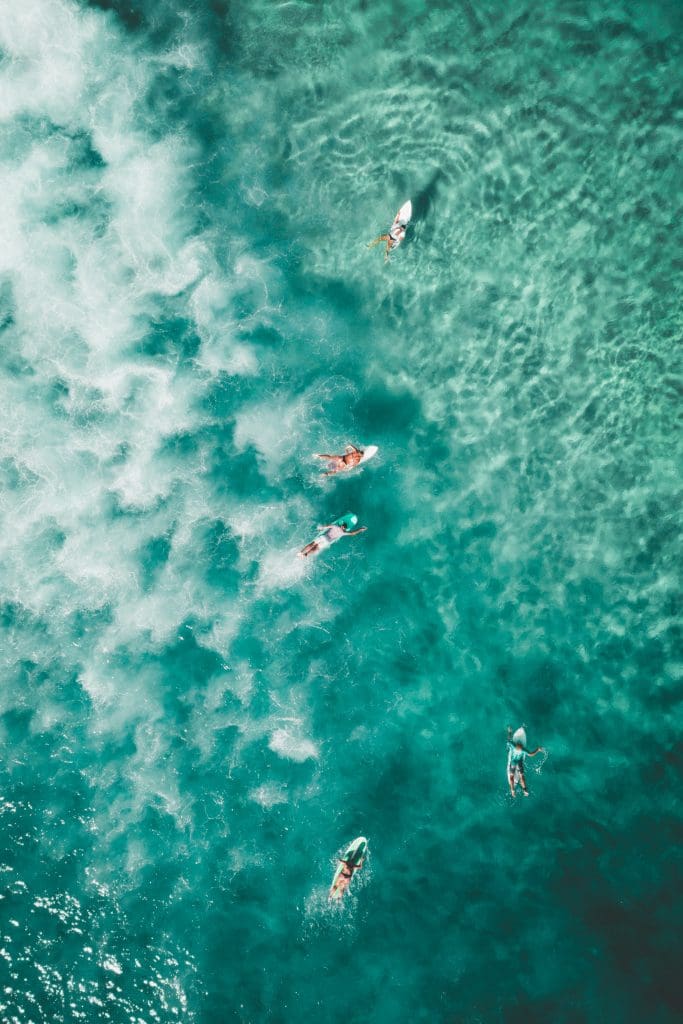 1. Kima Surf Camp
Kima Surf Camp is often considered one of the top Canggu surf camps for a variety of reasons.
Its proximity to the beach (less than 250 meters away).
Detailed video analysis post surfing lesson.
Professional surf guides.
Stellar accommodation.
Daily Yoga Classes.
Vegan/Vegetarian Breakfast options to prepare you for the day.
Coworking space if required.
Enjoy each morning at Kima Surf Camp with a complimentary breakfast, and an endless supply of tea or coffee before heading to a surf theory class. Whether you are a beginner or a seasoned veteran, the surfing instructors will guide your lessons with tips and tricks to perfect your surfing technique.
Kima Surf Camp offers one of the most incredible surfing experiences in Canggu for all abilities and levels. Spend your afternoon rock climbing on a 15m wall, or lounging by the uniquely designed pool (of which there are 3 in the resort). Enjoy the nightlife of crazy Canggu, before heading to the beach and taking in the surf.
For stays longer than 5 days, you can avail of a complimentary airport shuttle. If the location of the Canggu surf camp doesn't suit, you can also find Kima Surf Camp in Sri Lanka.
Good for: People looking for an active surfing experience and like-minded people.
Surfboard Rental Available: Yes
Closest Surf Spot: Pererenan and Echo Beach
2. Rapture Surf Camps
With destinations worldwide, Rapture Surf Camps are a globally well-known surf camp. With packages that cater to all levels, the 5-Day Beginners Surfing Camp is a great investment for learning the ropes.
In the beginner surfing camp at Rapture Surf Camps, you'll learn how to identify rip tides, currents, and undertows – crucial elements of surfing. Understand the power of mother nature and how choosing the right wave with tidal times and wave times are elements that makeup deciding factors for the right conditions.
Spend time learning to paddle, practicing your pop-up, and hopefully capturing your first small wave.
Intermediate and advanced surfers will be taken to breaks outside of Canggu for the ultimate Bali surfing experience.
Choose between your own private room, sharing a dorm or even a 2 bedroomed villa. Prepare each day with a complimentary breakfast that includes all your Balinese favourite dishes – fresh fruit and of course Banana pancakes.
Included in Rapture Surf Camp:
2 daily surf lessons
Video analysis
Theory classes
Yoga classes
Free use of bicycles
Boat shuttle for advanced surfers
Good for: People looking to learn from solid professionals and surfing as much as possible.
Surfboard Rental Available: Yes
Closest Surf Spot: Green Bowl Beach
3. Solid Surfhouse
You'll find Solid Surfhouse Canggu a stone's throw from some of the best beaches in the area (as well as the best beach clubs). With locations worldwide and in destinations like Portugal, Morocco, and Sri Lanka, you can rest assured that you are in good hands when it comes to all things surfing-related.
This Canggu surf camp takes surfing and having a good time seriously. You can spend your days out on the waves with daily lessons, and evenings socializing with new friends at BBQs and other social events.
Solid Surfhouse has a 'One Package Fits All' which includes the following;
Accommodation
Breakfast
Wifi
Swimming Pool
Surfing Lessons (Beginners)
Surf Guiding (Intermediate and Advanced)
Daily Yoga
Video Analysis
You'll find that Solid Surfhouse has deals on airport pickups, BBQ events, Scooter rental, and more.
Rooms are decorated in traditional Balinese style and can be shared with prices starting from €449 per person sharing based on a week's stay.
Good for: An introduction to surfing.
Surfboard Rental Available: Yes
Closest Surf Spot: Brawa, Old Mans, Echo Beach.
4. Mojosurf Bali Surf Camp
Fancy a budget Canggu Surf Camp? Look no further than Mojosurf Bali Surf Camp. If you've been looking for a surfing camp in Bali that won't break the bank, and also won't skimp on teaching you excellent skills, then Mojo Surf is the place for you.
Stay in either a dorm room or splurge for your own private room. And with a happy hour every evening, you can rest assured that you are going to meet some new friends.
With an Aussie crew passionate about surfing, you're in solid hands when it comes to your daily surf lessons. And even better hands in the evenings when the fun continues.
A variety of packages range from a couple of days to packages that include yoga and meditation, and even a surfer instructor qualification package can be obtained through Mojo Surf.
Good for: People looking for decent Budget Surf Camps
Surfboard Rental Available: Yes
Closest Surf Spot: Pererenan Beach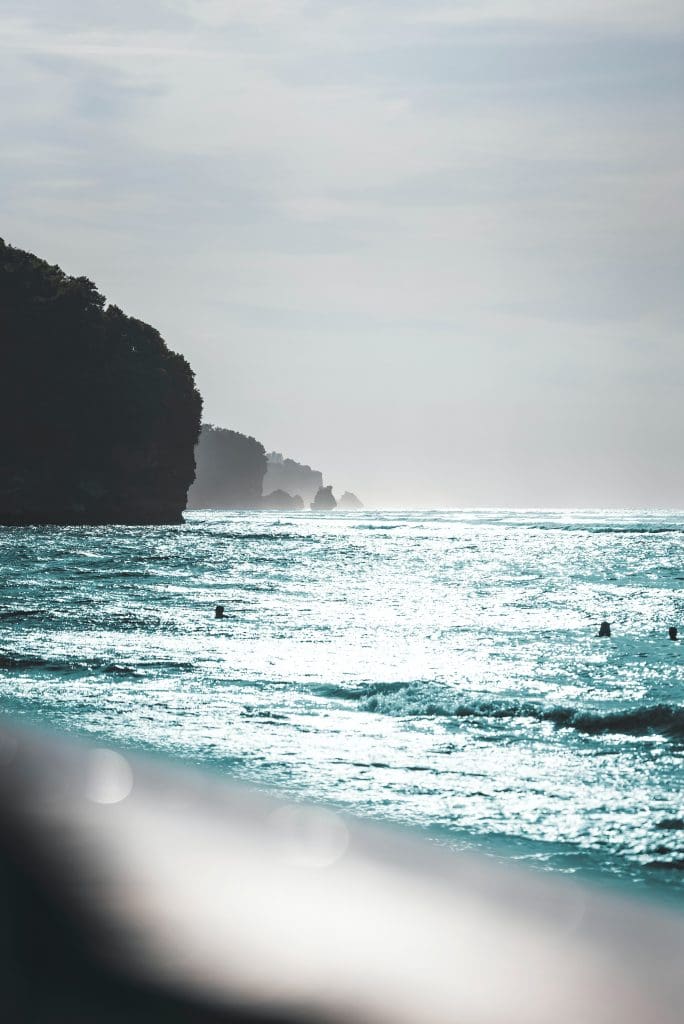 5. Wave House Bali
Classic, clean, and a little bit bougie, Wave House Bali also provides a restorative experience. With a daily surf lesson included in this Bali surf camp experience, you can spend your mornings in a fitness class or practicing your downward dog. Each daily surf class is prepped with theory and video analysis of the session.
Afternoons in Wave House Bali can enjoy an additional surf lesson (at an additional cost), or in the superb recreational club. Accommodation is some of the best of the Canggu surf camps, and can be shared with fellow surfers or private.
Excursions to Ubud or Mount Agung can be arranged for an extra cost, or perhaps you want to spend your afternoon being massaged (this is Bali after all).
There are multiple discounts available for guests who visit at certain times of the year or extend their stays. Individual surf lessons are also available if you do not want to partake in the surf camp.
Good for: A luxurious surf camp
Surfboard Rental Available: Yes (incl. in stay)
Closest Surf Spot: Berawa
Which Canggu Surf Camp will you choose?
Bali has a number of surf spots located around the island. A surf camp in Canggu is a good place to be based if you are looking to pick up surfing for the first time, or are a bit rusty. Spots like Uluwatu and Bingin Beach are stellar spots for seasoned and intermediate surfers.
Bali is one of the perfect places to learn how to surf. With year-round warm water temperatures, stunning scenery, and some of the nicest people on the planet, the island of the Gods is an unbeatable surf destination. And hey if that doesn't sound appealing, then you've got some fantastic beach clubs in Bali to also check out.