The 7 Unmissable Beach Clubs in Dubai 2023
There's nothing quite like a day out at the beach. And what better way to cool off from the Dubai heat than by visiting one of the many beach Dubai beach clubs. Whether you are visiting with a young family, want to party the entire afternoon, or perhaps you want to catch up on your tan, I've got you covered.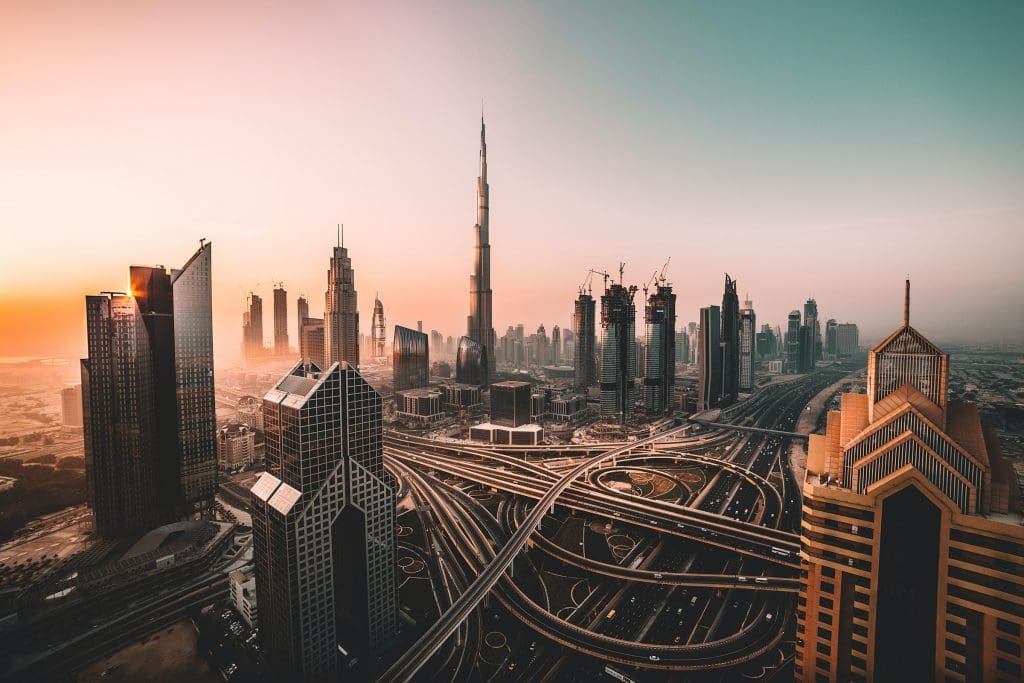 There are so many beach clubs in Dubai that it can be hard to choose which one is best for you. I've broken down the top 7 beach clubs in Dubai into different categories based on their location, amenities and activities offered. Make sure to check them out if you're planning on visiting Dubai soon!
1. White Beach Dubai at Atlantis Dubai
White Beach Dubai is not only the most exclusive Dubai beach club on the list, but it also has some of the best events in the city. With top-tier acts such as The Chainsmokers playing at White Beach Dubai, this is the perfect day-to-night venue in Dubai.
Located on the grounds of the ultra-luxurious Atlantis, a visit to White Beach Dubai is quite like anywhere else in the world. Featuring two large pools that overlook the Arabian Gulf and a wide range of lounging options available throughout the beach club.
With built-in sun loungers in the swimming pool – these offer the best views over the beach and uninterrupted views of the crystal clear sea. However, they're not even the best seats available in White Beach Dubai.
With a range of sun loungers available to reserve throughout the beach club, they vary in price and levels of comfort. The cozy sunbeds line the beach and swimming pool area or choose from the Ocean Front Cabana's overlook the Gulf. The most exclusive area to reserve is the Private Pool Cabana which takes luxury to a whole new level.
You can expect to find incredible dishes on the beach bar menu such as Wagyu Beef Flatbread, Yellowfin Tuna Tartar & a fantastic selection of freshly-made sushi.
The drinks menu is equally as extensive, with magnums of Moët Chandon and methuselah of Dom Perignon available to purchase. Or you can stick to White Beach's signature cocktails – the Zakuro is unbeatable and easily the best thing you'll ever drink in your life.
Perfect for couples, friends or solo visitors. 21 Years +
Sun loungers starts from 200 AED
Ocean Front Cabana starts from 3000 AED
Pool Island Cabana starts from 6000 AED
Address: Atlantis – Dubai – United Arab Emirates
Website: White Beach Club Dubai
2. Nikki Beach Dubai
Nikki Beach is the premiere name when it comes to beach clubs. Whether you visit as a hotel guest or on a day pass, a visit to Nikki Beach Dubai is one of those experiences that are unforgettable.
Located on the Pearl Jumeriah island, Nikki Beach Dubai is a 5-star hotel that offers guests with the ultimate luxury experience. But you do not need to be a guest to enjoy the fantastic beach club facilities of Nikki Beach Dubai.
Spend the day lounging by one of the most beautiful pools and beaches in the Pearl Jumeriah. With views of the stunning Arabian Gulf and Nikki Beach's iconic white-themed beach club decor, this is one of the most glamorous beach clubs in Dubai.
Lounge in the pool in the in-built sun loungers or head to the whirlpools to cool off. Savor the scenery and soak up the relaxing vibes.
Head to the Nikki Beach Restaurant to sample an excellent selection of sushi, or dine poolside on salads, sandwiches, and delicious snacks.
If you've visited any of the Nikki Beach Clubs around the world, in locations such as Marbella or Koh Samui, you'll know that you are in safe hands.
A visit to Nikki Beach Dubai is unmissable. Perfect for couples, friends, or solo visitors.
Address: Nikki Beach Dubai, Pearl – Jumeirah – Dubai – United Arab Emirates
Website: Nikki Beach Dubai
3. Riva Beach Club
Riva Beach Club is located in Palm Jumeriah, Dubai. It's the perfect beach club in Dubai for the entire family. The superb location of Riva Beach Club ensures that you have spectacular views of the Arabian Gulf, and downtown Dubai and in the distance, you can spot the Burj al Arab looming.
With an enormous pool, you can spend your day relaxing in this family-friendly Dubai beach club in temperature controlled swimming pool and luxurious lounge chairs. The kids will love Riva Beach Club as they have an entire swimming pool dedicated to their needs.
With a lifeguard on patrol, you can relax knowing that your children's safety is being looked after. Relax on the man-made beach or by the pool.
Pool and Beach Club access starts from 125 AED for adults during the weekdays. 65 AED for kids aged between 5 & 12.
Riva Beach Club offers an array of food options like Italian cuisine or Japanese cuisine at their restaurant (the perfect place to enjoy some delicious fresh fish). Vegans will appreciate a small menu that includes dishes such as Vegan Pizza & Poke Bowls.
Enjoy a well-deserved cocktail from their extensive drinks menu, sit back and enjoy the views.
Address: Building 8, The Shoreline، Palm Jumeirah – Dubai – United Arab Emirates
Website: Riva Beach Club
4. Drift Beach Dubai
Drift Beach Dubai is the place to come to if you are looking to party. It features one of the most iconic backdrops, a large rectangle picture frame of which many an Instagrammer and influencer have posed in front of.
Drift Beach Dubai is one of the top beach clubs in Dubai for those who want to spend the afternoon listening to fantastic music, sunbathing, drinking cocktails, and meeting new people.
The iconic backdrop of the Dubai skyline is breathtaking and stunning in its own right. With uninterrupted views, it's worth visiting Drift Beach Dubai to experience an adults-only beach club that gravitates towards a luxury party atmosphere.
Dine poolside with an extensive pool bar menu that includes bites of steamed edamame, zucchini fritters, and salt and pepper squid to nibble on. The Salted Watermelon Margarita is an interesting take on a classic cocktail.
If sitting around the pool makes you feel restless, try out the Stand Up Paddle Board Yoga and Pilates classes that take place in the swimming pool of Drift. It's very Dubai.
Address: One&Only Royal Mirage – Dubai – United Arab Emirates
Website: Drift Beach Dubai
5. Beach by Five
Beach by Five is located in the heart of Palm Jumeirah and is a beach club and restaurant. It's not too difficult to find, as it occupies an area that looks like a giant sandcastle. The views from Beach by Five are incredible— the Dubai Marina makes one of the most arresting panoramic views.
The glass-lined swimming pool is where you'll find Influencers posing with the equally iconic Dubai skyline as a backdrop for the perfect Instagram post. The vibe at Beach by Five is one of the buzziest beach clubs in Dubai, and it's easy to see why regulars in the Dubai scene make this their go-to spot.
Beach by Five is whatever you want it to be. Want an afternoon lounging by the pool smoking shisha? Or partying in the pool with the world-class DJs? Or perhaps you just want to work on your tan, order cocktails, and nibble on delicious Sushi. Anything is possible at Beach by Five – which is part of the reason why it was voted one of the best beach clubs in Dubai.
The food here is excellent; there's a great variety of options from burgers to sushi rolls, but we recommend you try their Porcini Risotto or Lobster Roll for mains (they're both amazing). For dessert, the sorbet is available at reasonable prices.
Sunday to Friday – Ladies free access / Gents AED300 fully redeemable
Saturday – Ladies AED200 / Gents AED300 fully redeemable
VIP Deluxe Sunbeds Daily from AED1000 minimum spend – 2 People
Address: No 1 Palm Jumeirah – Dubai – United Arab Emirates
Website: Beach by Five
6. Soul Beach Dubai
Soul Beach Dubai is a beach club in Dubai that caters to the needs of partygoers and those looking to have some fun. Located close to Palm Jebel Ali, Soul Beach Dubai makes it easy for you to get there by taxi or car.
This Dubai beach club has numerous pool parties and themed events throughout the month. You can dance all afternoon long or just chill out with friends at one of the tables outside.
Weekday/Weekend sunbed prices start from 200 AED (150/100 is redeemable on food & drink).
Weekday Cabana Packages start from 500 AED minimum spend and weekend packages from 2000 AED.
Address: JA The Resort Exit No 13, Sheik Zayed – Jebel Ali Freezone – Dubai – United Arab Emirates
Website: Soul Beach Dubai
7. Azure Beach Dubai
Azure Beach Dubai is located in Rixos Premium Jumeirah Beach Residence, a beachfront resort with an outdoor infinity pool and restaurants. The Azure Lounge restaurant has a large terrace overlooking the beach club, while the lounge area has views of the Dubai Eye and the Arabian Sea.
This enormous Dubai beach club has various sections at Azure Beach: one that's open air with sand on one side and an infinity pool on another. The other section features lounge chairs beneath palm trees on a grassy area around its perimeter, as well as dining tables for eating meals at sunset or sunrise—or even just enjoying them during normal hours!
Or enjoy one of the private pool cabanas at Azure Beach Dubai that can accommodate up to 12 people. With your own private pool area and comfortable seating, this is a fantastic way to enjoy a special day at this Dubai beach club.
Address: Rixos Premium Dubai – Jumeirah Beach Residence – Dubai – United Arab Emirates
Website: Azure Beach