Summer Holiday in Italy
One of the greatest places in Europe to spend your summer holidays is the fantastic country of Italy. With jaw-dropping scenery from the snow-capped mountains in the Dolomites, to lush Mediterranean islands of Capri & Ischia, to some of the most iconic and stunning towns on the Amalfi coast, Italy has it all. Whether you decide to spend your summer holiday in Italy exploring the Ancient Roman ruins in Rome, or falling in love with the towns of the Cinque Terre, there is something for everyone.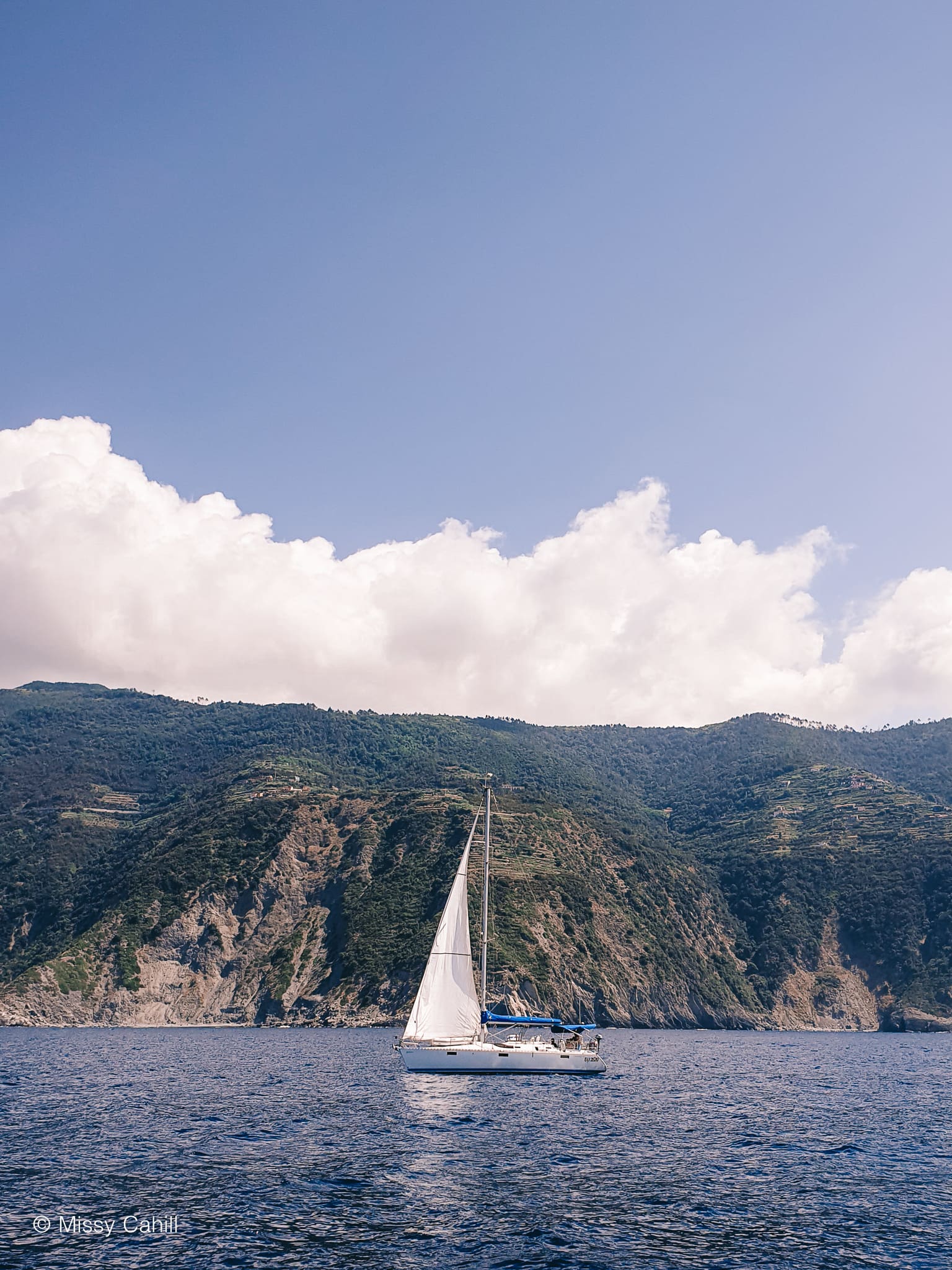 Italy in the summer is at its finest (and also hottest) with the air languid with the aromas of freshly cooked food, people soaking up the sunshine, and the heady scent of summer. With such a variety of things to do across the country, your summer holiday in Italy is the perfect time to lounge on a beach, visit a UNESCO Heritage site, or even indulge in a superb Italian cooking class. These are a small sample of some of the best places to vacation in Italy in the summer.
The Weather in Italy in the Summer
The weather in Italy during the summer months can quickly reach uncomfortable temperatures, especially during the month of August. Major cities across the entire country of Italy will decamp to the coastal areas or mountains during August to escape the furnace-like temperatures in Rome, Florence, and Milan.
Considering skipping cities like Rome during the months of August and instead focusing on coastal cities and towns. The Dolomites are at their most beautiful during the months of July & August and tend to be a bit cooler, but still quite warm.
June is the perfect month to visit anywhere in Italy with the weather being at its most optimal and the crowds have yet to reach their peak.
| | | |
| --- | --- | --- |
| Month | Average Temperature Celsius | Average Temperature Fahrenheit |
| June | 33 Celsius | 91 Fahrenheit |
| July | 35 Celsius | 95 Fahrenheit |
| August | 36 Celsius | 97 Fahrenheit |
Travel Essentials
Planes, Trains & Automobiles – I'm always on the hunt for great flight deals and Omio usually has excellent offers throughout the year. Booking a ferry is easily done through Ferry Hopper or Omio. For car hire, I've found RentalCars to be consistently the best.
Hotels – For hotel comparisons, I use Trivago to check where I can get the best deal. Booking.com usually ends up having the best deals around and has been consistently reliable throughout the years.
Tours & Guides – Searching between Viator & Get Your Guide, I can usually find a good deal on a food tour or event in the city that I'm visiting.
1. Cinque Terre
The Cinque Terre are 5 beautiful towns on the Ligurian coast that are extraordinarily beautiful. Best approached from the water, the five coastal towns have become increasingly popular over the past 10 years thanks to the rise of social media. The picturesque towns are made up of Monterosso, Vernazza, Corniglia, Manarola, and Riomaggiore. Each town is unique in appearance and you can dedicate a few days exploring what each town has to offer.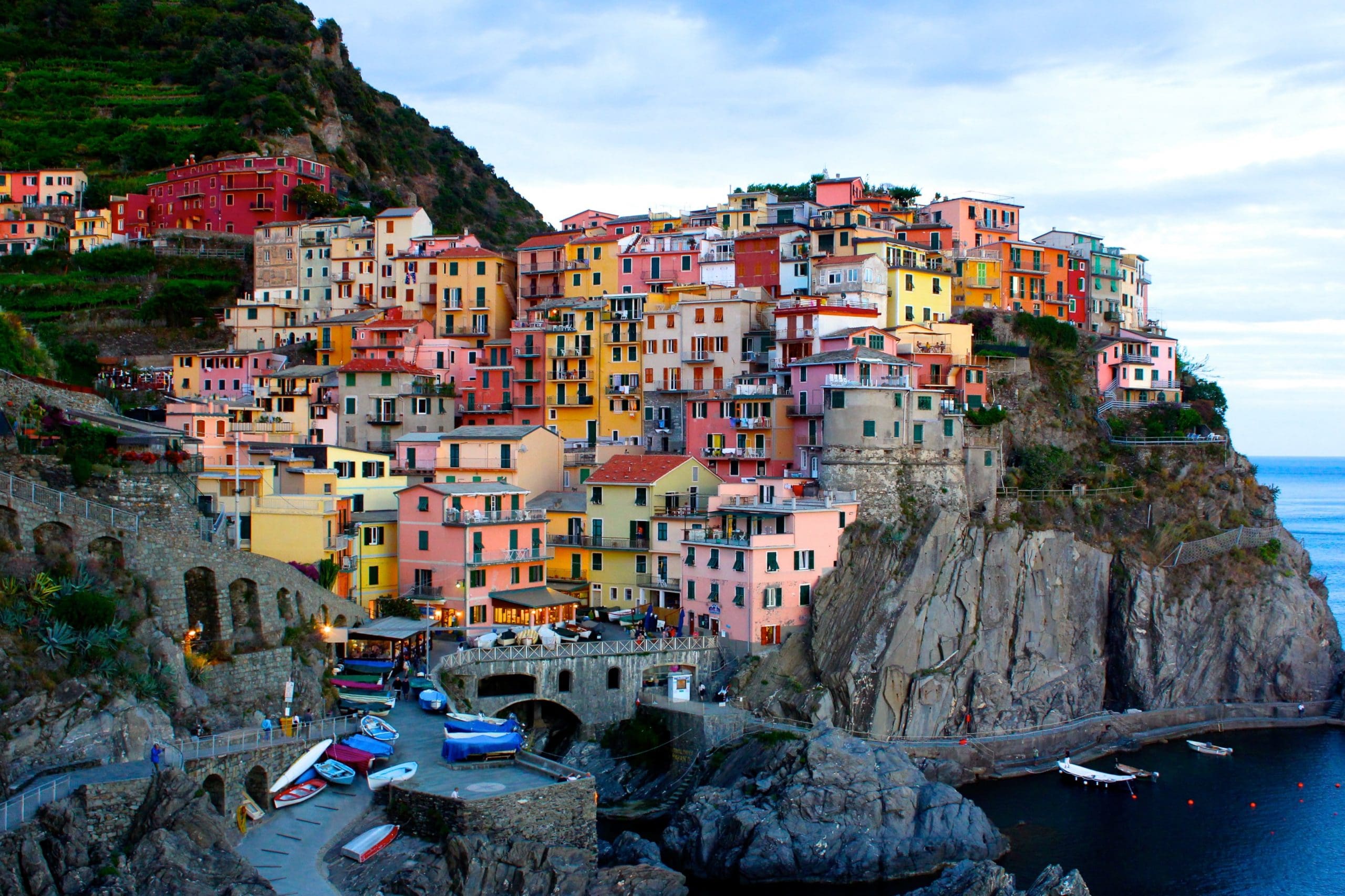 The Cinque Terre is connected by rail, with ItaliaRail running services between the towns on a regular basis. One of the best ways to explore the towns of the Cinque Terre is by boat, there are services that operate from La Spezia, Portovenere and Rapallo and stop in each town. This hop on – hop off service is a great way to select a few Cinque Terre towns to visit and spend time exploring.
Accommodation choices and selection are quite limited in the towns of Cinque Terre and basing yourself in towns such as La Spezia or Portovenere offers a wider selection of accommodations choices.
How to get to Cinque Terre
Flying – The closest airports are in Milan (MXP) or Pisa (PSA) and will involve either catching a train or renting a car. ItaliaRail is the national train operator in Italy and they have a fantastic train network across the entire country.
Car Hire is another option but do note that you will not be able to drive your car to the towns of Cinque Terre. Instead, you must leave your rental car at the ferry port or at the train station.
Where to Stay in Cinque Terre
Portovenere Hotels – Hotel Della Baia, a typical Italian hotel, dated but with a bit of character. Great location.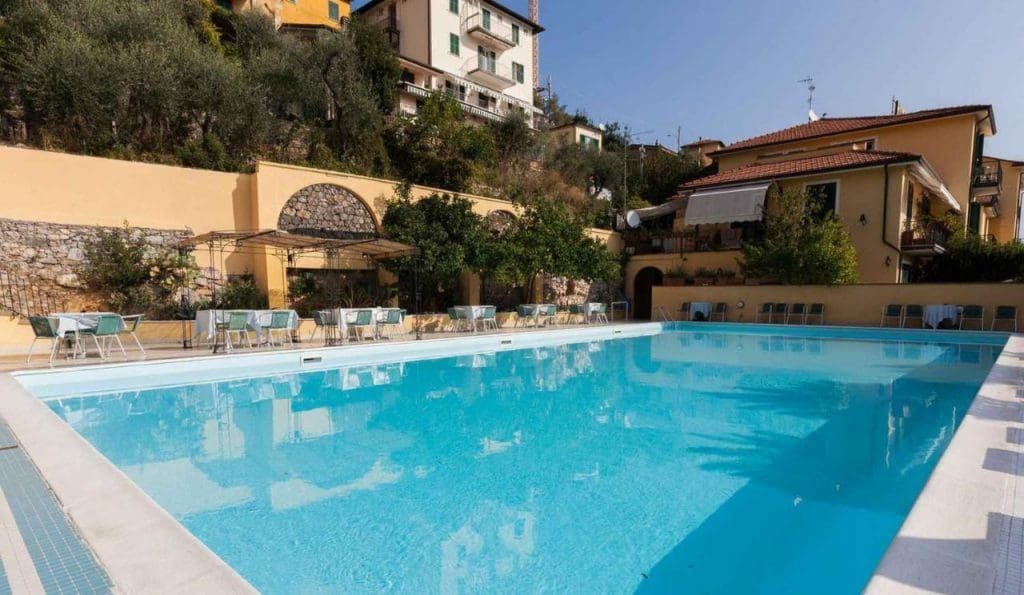 La Spezia Hotels – La Taverna del Metallo Rooms has modern rooms in the larger town of La Spezia which has multiple excursions to the towns of the Cinque Terre.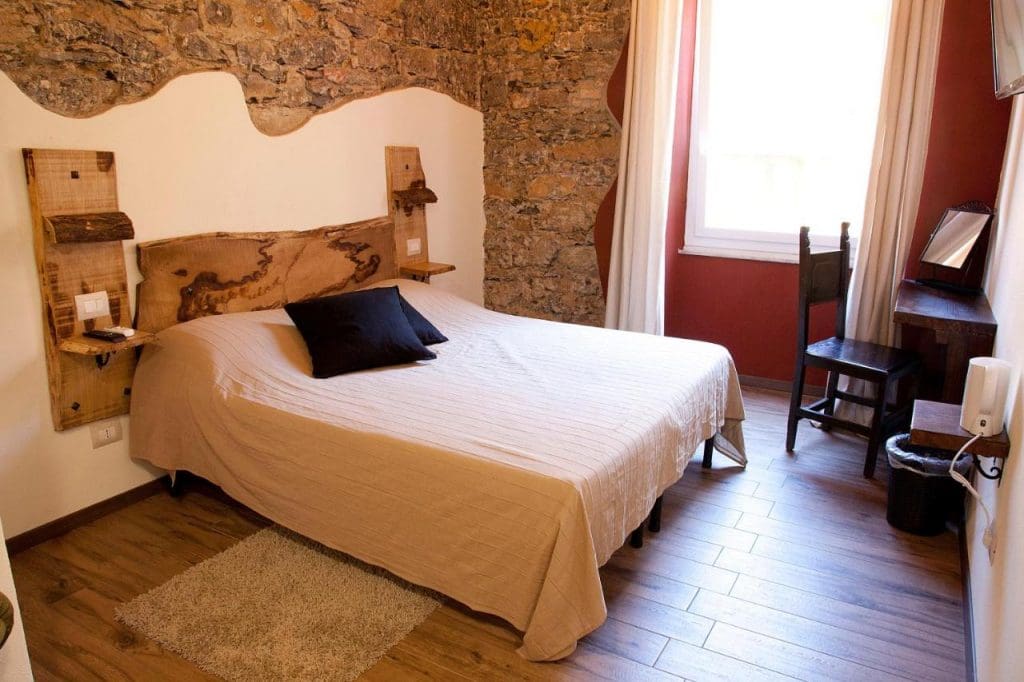 2. Capri & Ischia
Known for its celebrity spotting and plethora of superyachts, Capri is the dreamy Italian island where you can rub shoulders with some of the wealthiest people on the planet. If that doesn't tickle your fancy, Capri also happens to be extraordinarily pretty, with multicolored buildings on the seafront and soaring cliffs looming over the bustling streets and beaches.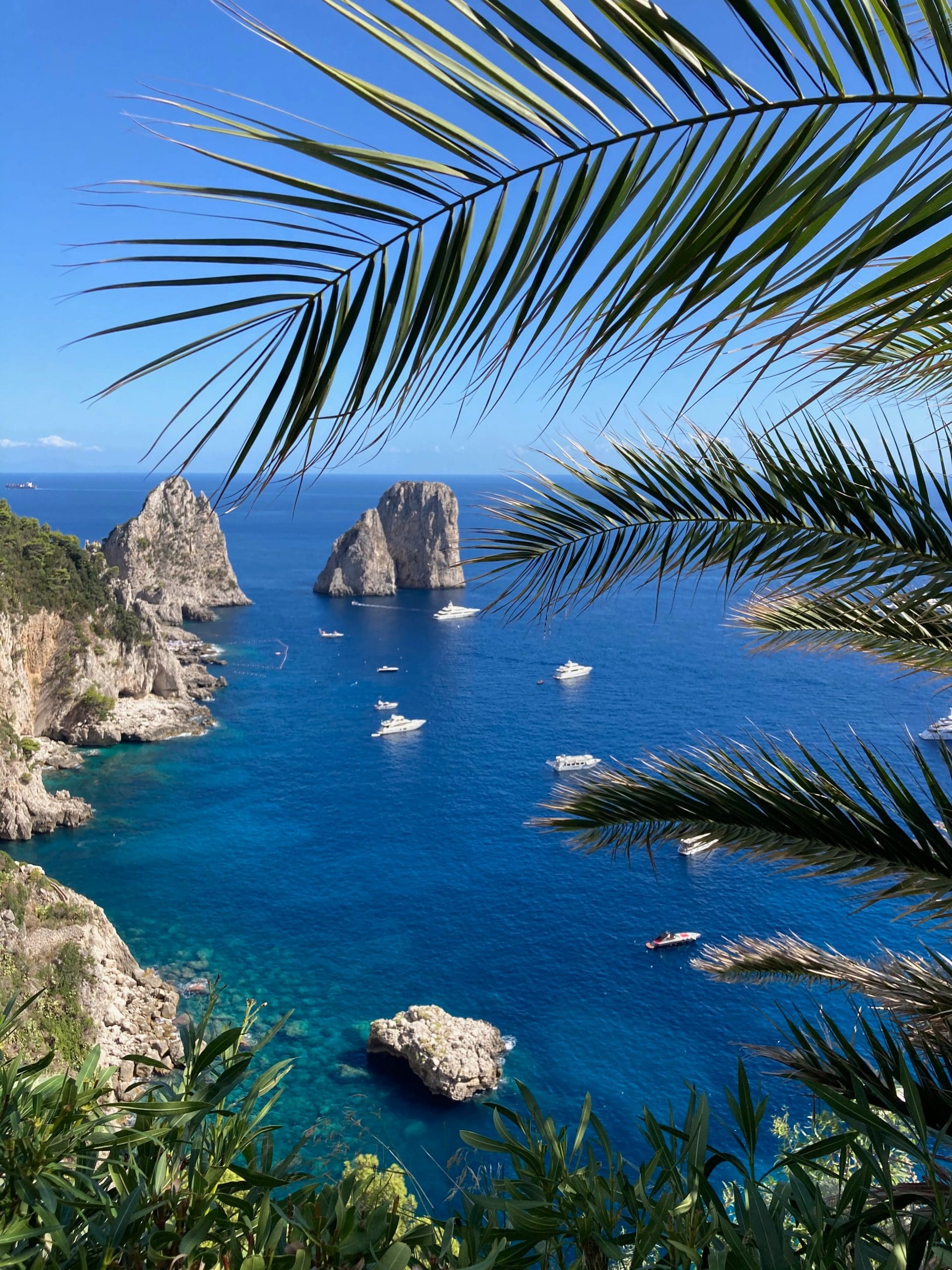 Explore the manicured gardens and chairlift to the top of Mount Solaro where you can observe fantastic views over the Bay of Naples and nearby islands. The views from the top of this incredible mountain are spectacular and are a perfect place to grab some lunch and soak up the views. The chair lift is tremendous fun and not to be missed!
Spend a morning in Capri exploring the Blue Grotto, a series of underwater caves that are the most popular tourist attractions on the island. It's also a perfect opportunity to take part in an organized tour of the remarkable rock formations found around the island. 
Capri can be visited either as a day trip from Naples, Sorrento or Positano, just don't forget to bring your swimsuit because the water is oh so inviting.
Where to Stay in Capri
Hotel Weber Ambassador – a 4 Star hotel with direct access to the beach and a large outdoor swimming pool.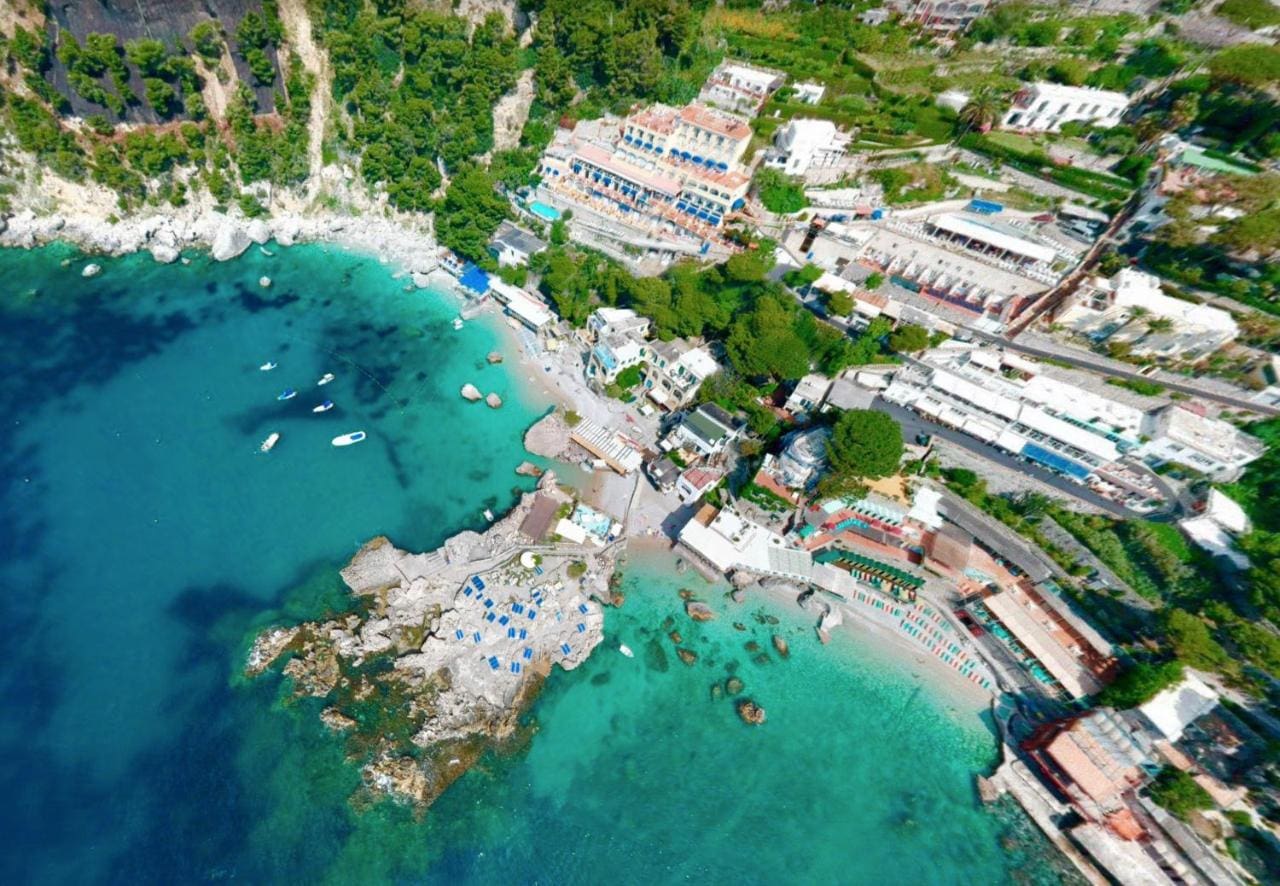 How to get to Capri & Ischia
Naples is the closest airport to Capri & Ischia. There are several ferry crossings per day from the Port of Naples to Capri & Ischia. You can book your ferry tickets here or directly through the widget below.
Ischia
Ischia is the perfect summer holiday in Italy destination for those seeking rest and relaxation. The island of Ischia is known for its thermal waters and spa retreats. It also happens to be exquisitely pretty too. Ischia is a far more affordable island to spend a couple of days in and is the perfect place to spend soaking in the mineral-rich thermal waters and rejuvenating.
There are plenty of activities to do on the island aside from spa treatments. Ischia has gorgeously manicured gardens, forts, and fantastic beaches. Ischia is a superb alternative to Capri and a far more affordable island to soak up a slower Italian pace of life. You may find it difficult to leave the tranquility of Ischia after all the pampering and superb Italian cuisine.
Where to Stay in Ischia
San Michele Hotel & Spa – A fabulous 4-star hotel with a strong blue theme running through the hotel. A 3-minute walk from the beach.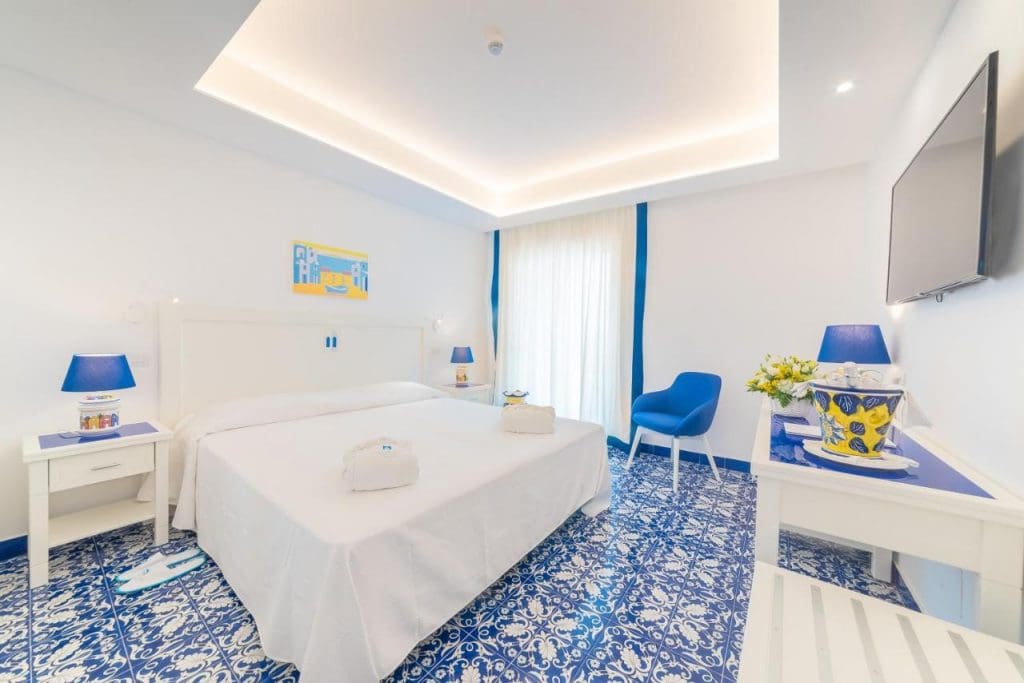 San Montano Resort & Spa – The ultimate and most luxurious hotel in Ischia, San Montano Resort & Spa is a 5-star hotel that oozes class and sophistication. You'll almost find it impossible to leave the spa and infinity pools behind. One of the best hotels in Italy.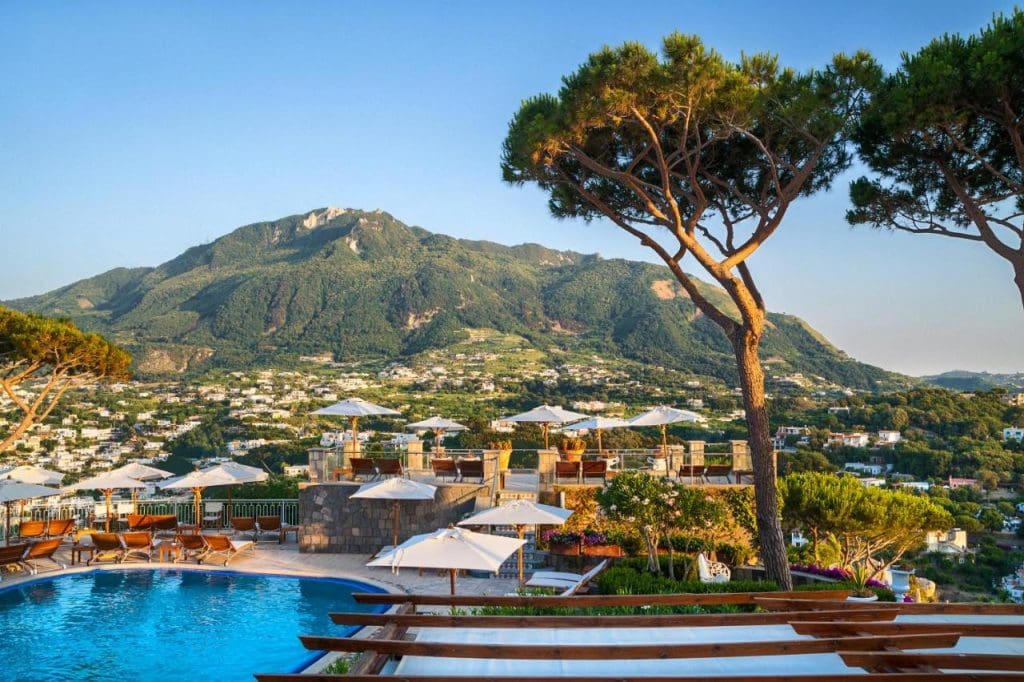 3. Amalfi Coast
The iconic Amalfi Coast is perhaps the most recognizable coastline in the world. The winding cliff roads and villages that spill down mountainsides are the epitome of Italy in the summer. If you've ever dreamed of renting a car with a soft top, this is the perfect place to do so.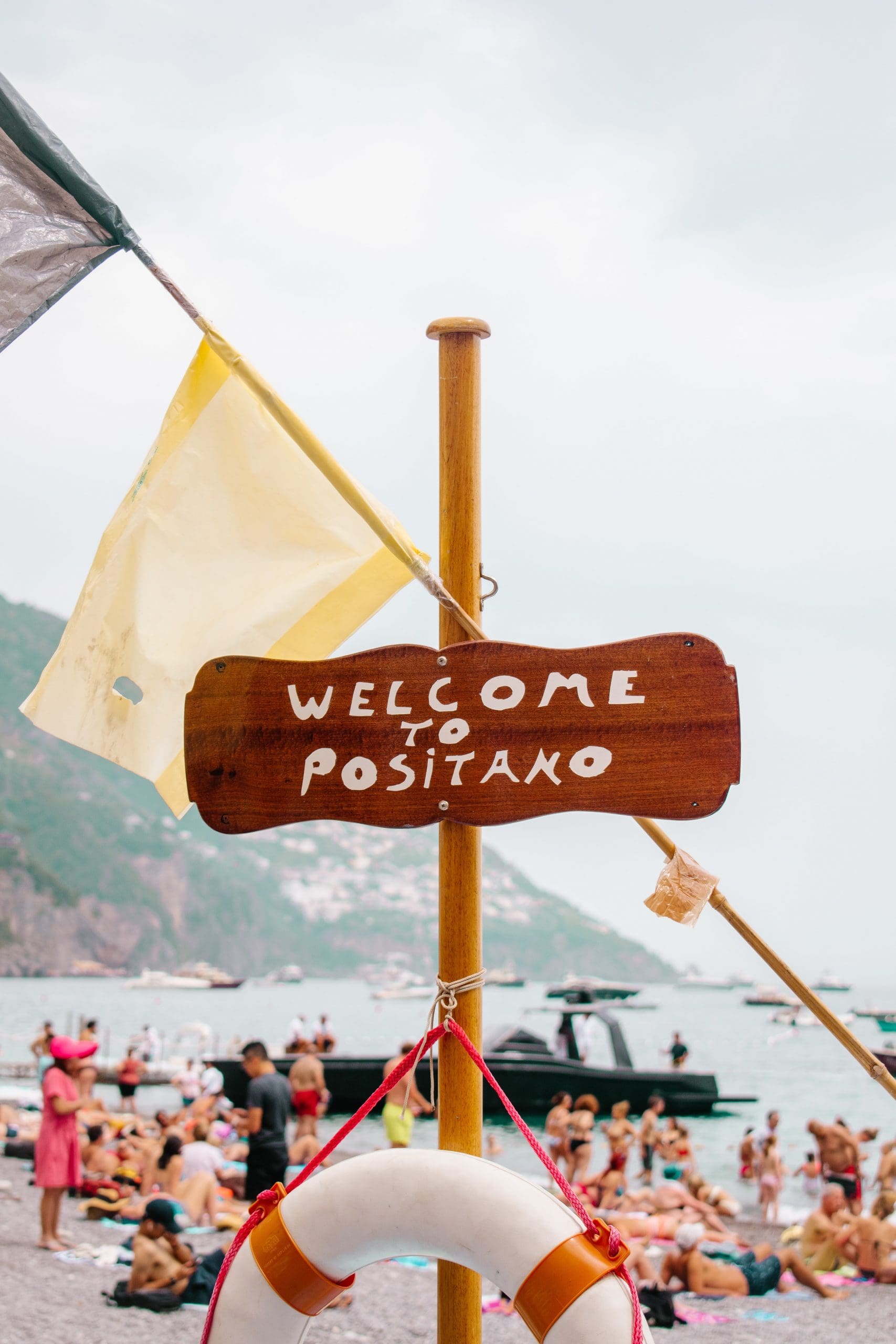 Arguably the most beautiful coastline in Europe, the Amalfi Coast oozes old-school glamour. Positano and Sorrento are just two of the standout stellar towns on the Amalfi Coast that draw millions of tourists each year to winding streets that wrap around the endlessly beautiful streets.
Positano is the perfect summer holiday in Italy destination with its mix of buzzing town combined with a popular pebbly beach. Consider Ravello or the town of Amalfi as an alternative to Positano and is the perfect place for couples looking for a glamorous escape from the hustle and bustle of Naples or other sweltering cities in Italy.
The towns on the Amalfi coast are built into the sheer side of the mountains and the streets that wind this coastline are narrow with some of the most spectacular views you'll see in all of Italy. The Amalfi Coast is a place to promenade your fanciest and chic-est outfits, just don't forget that there are a LOT of steps in these hilly coastal towns and villages.
Getting to the Amalfi Coast
The nearest airport to the towns on the Amalfi Coast is Naples. If you are a nervous driver, I do not recommend renting a car to drive the very narrow streets that make up the Amalfi coastline. It is also one of the busiest roads in the height of summer and parking is an absolute nightmare.
Instead, consider traveling by train or local bus which connects the entire region and coastline. You can also rent a small scooter to get from town to town.
Where to stay on the Amalfi Coast?
With so many choices of places to stay on the Amalfi Coast, you will be spoiled for choice. Here is a small taste of what is on offer in some of these fantastic coastal towns.
Positano
Casa Buonocore – A stunning home in the center of the town of Positano, you'll find it hard to believe your eyes are you eat your breakfast that overlooks the spectacular and jaw-dropping view.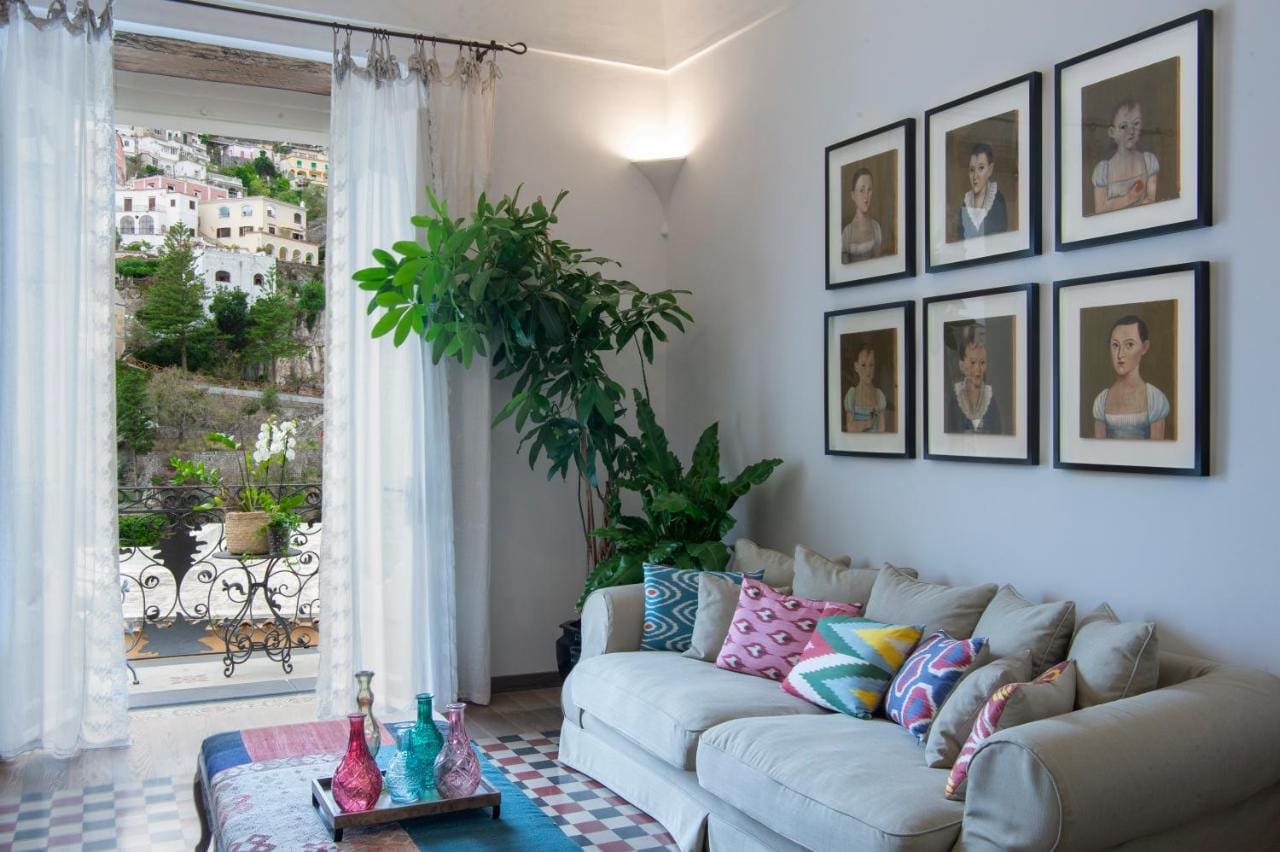 Sorrento
Grand Hotel Capodimonte – With views overlooking Mount Vesuvius and the Bay of Naples and a short stroll from the town of Sorrento, you will have your fill of the numerous swimming pools on offer in the Grand Hotel Capodimonte.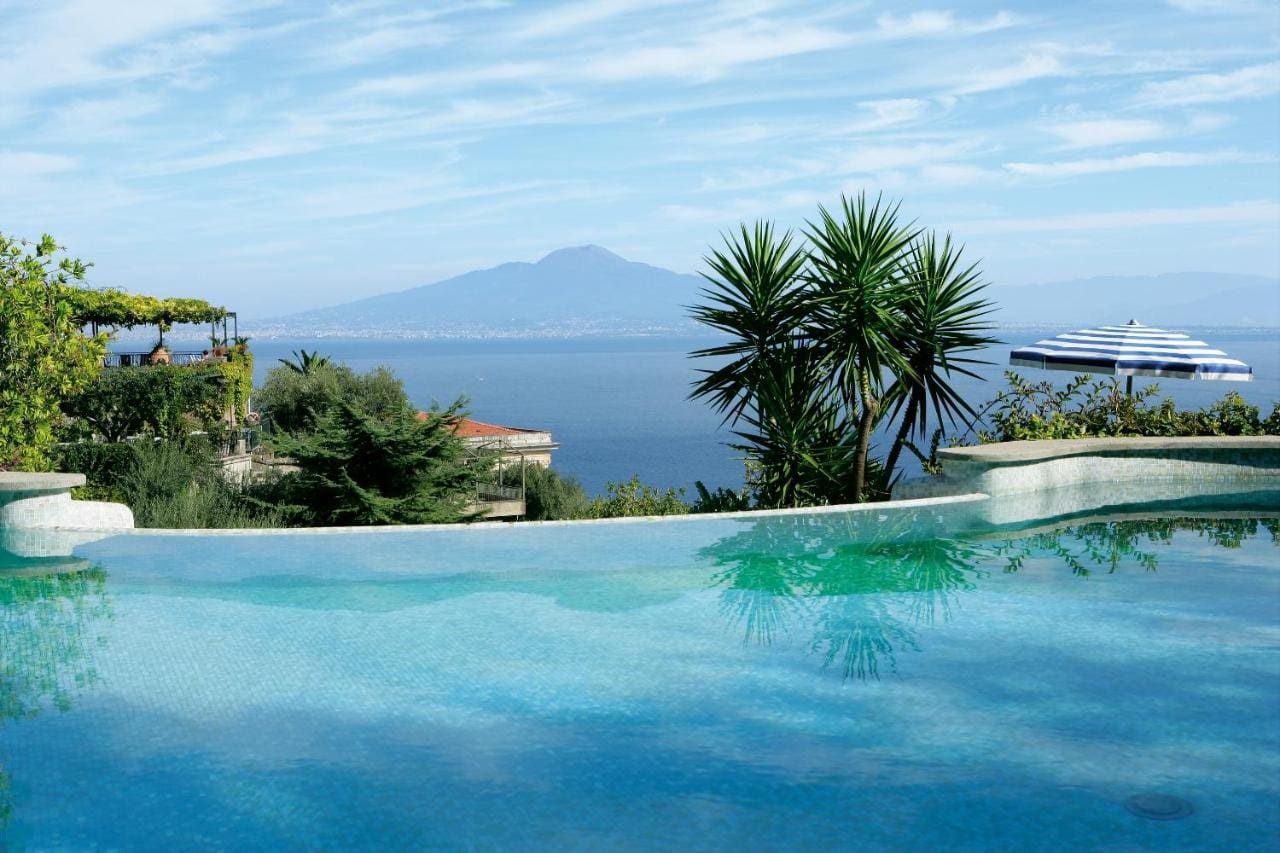 4. Puglia
The boot of Italy, also known as Puglia has surged in popularity thanks to the wider world's discovery of the adorable Trullo Houses that adorn Pinterest and Instagram posts. Once regarded as some of the poorest areas of Italy to visit, the area of Puglia is now in high demand as tourists flock to the quaint towns and cities across the region.
Towns such as Alberobello have drawn the attention of tourists far and wide thanks to the remarkable structures called Trulli's. These rotund structures are mostly found in the Itari Valley in Apuglia and have had a resurgence in popularity, with many converted into Airbnb dwellings.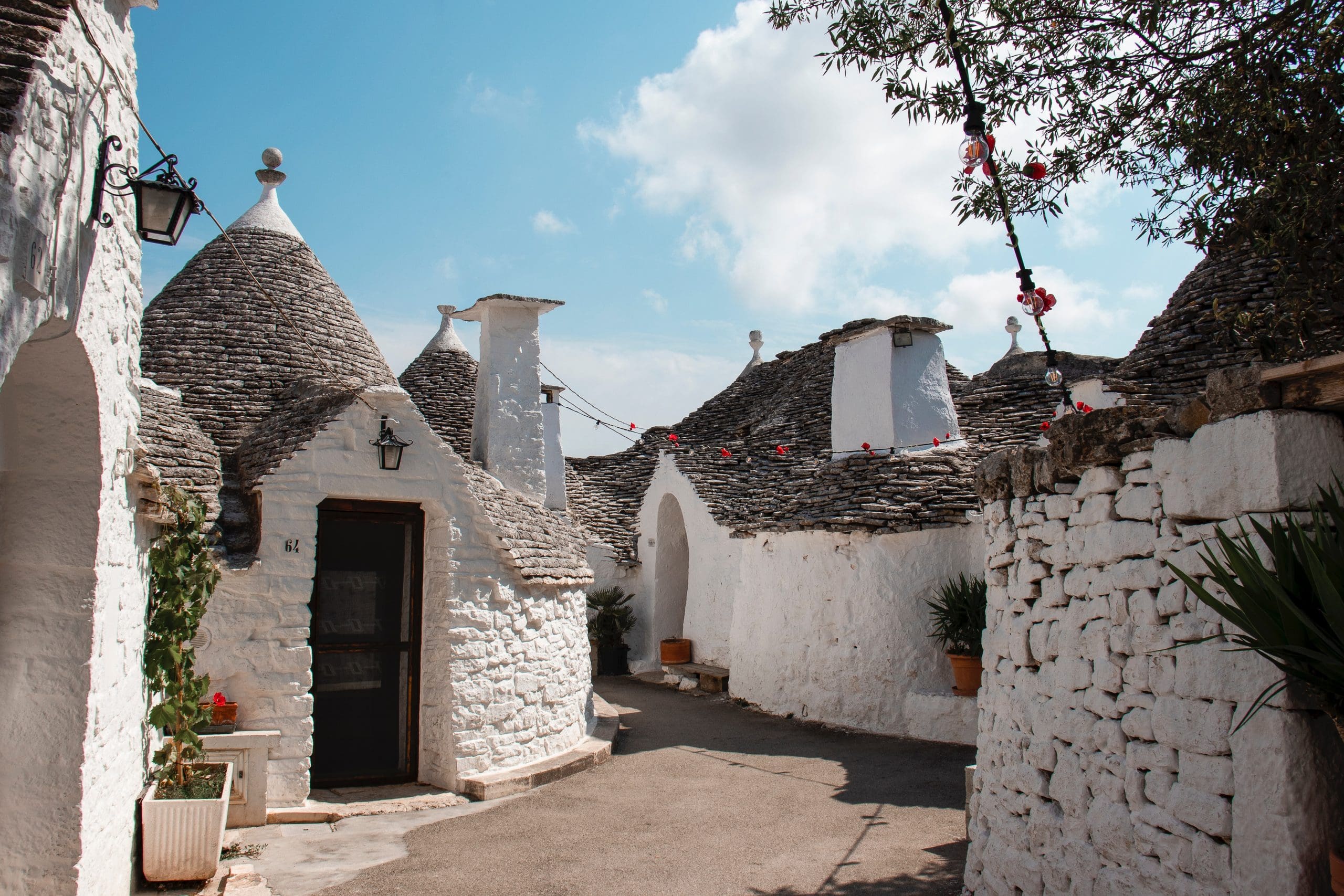 Staying in a Trulli is a lovely and authentic experience and unique to this part of Italy. It also happens that the coastline on the Adriatic side of Italy has some of the best beaches in the entire country.
Major towns like Bari and Lecce are worth exploring and this is the perfect area to rent a car and road trip around the Puglian countryside.
Where to Stay in Puglia
Trulli Holiday Albergo Diffuso – Stay in a Trulli and enjoy one of the most incredible accommodation experiences in Italy.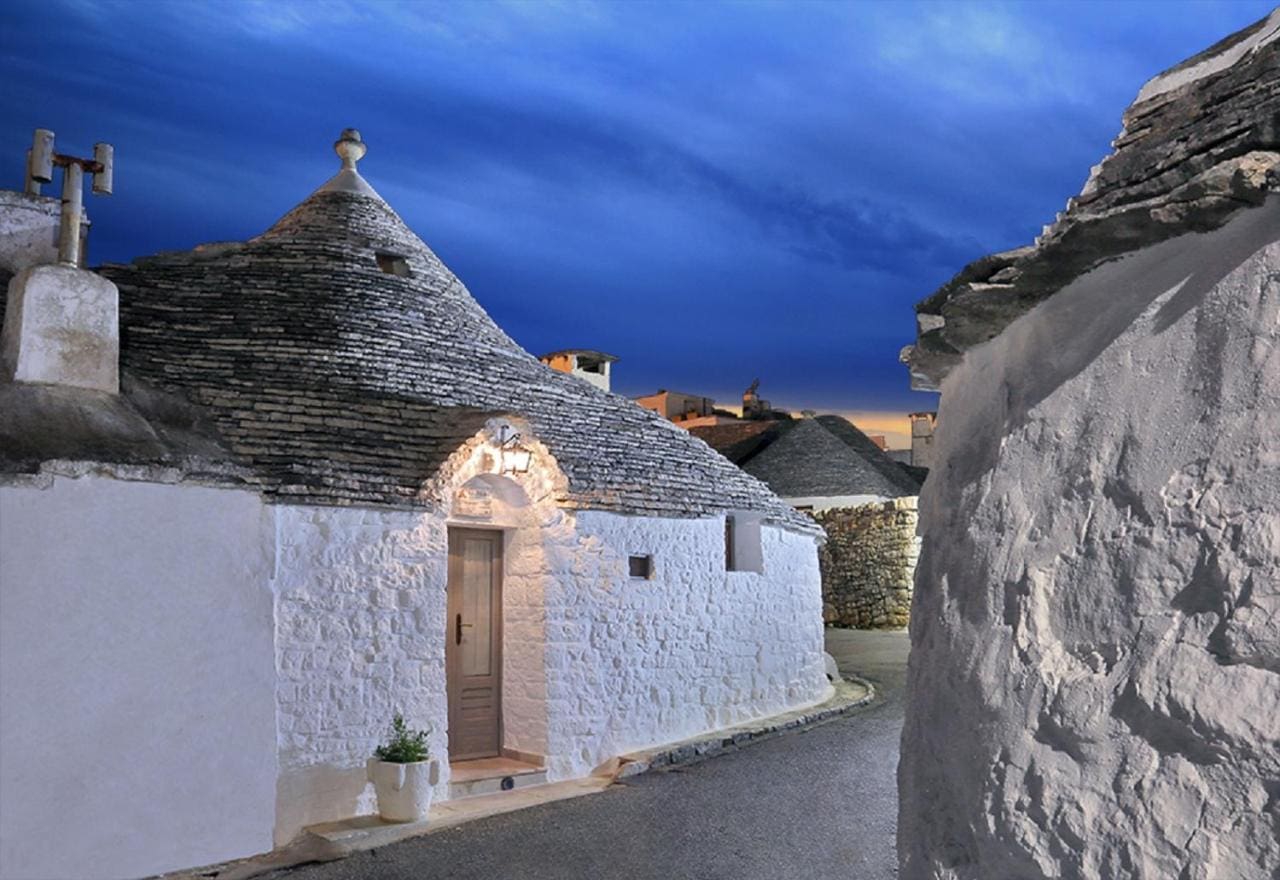 How to Get to Puglia
There are several ways of getting to the Apulia region with airports in Bari and Lecce. Popular European airlines such as Ryanair and EasyJet have cheap flights from Rome and cities across Europe to these airports.
A rental car is highly advised in this region and with so much to see and do, you'll love the freedom of exploring this up-and-coming area.
5. Venice
Venice is like a postcard coming to life. It's a place that most of us have visited through our television screens with so many films and TV shows being filmed in the canal city. Venice is everything you have imagined and more. Rialto Bridge overlooking the Vaporetto and gondolas seamlessly integrate with the watery landscape.
Because of Venice's popularity, the local government has been in talks about capping daily visit numbers. The daily quotas have not yet been set and it will not affect visitors who wanted to visit the canal city. As of April 2022 nothing has been put into place and visitors are still able to freely visit the city without a required visa.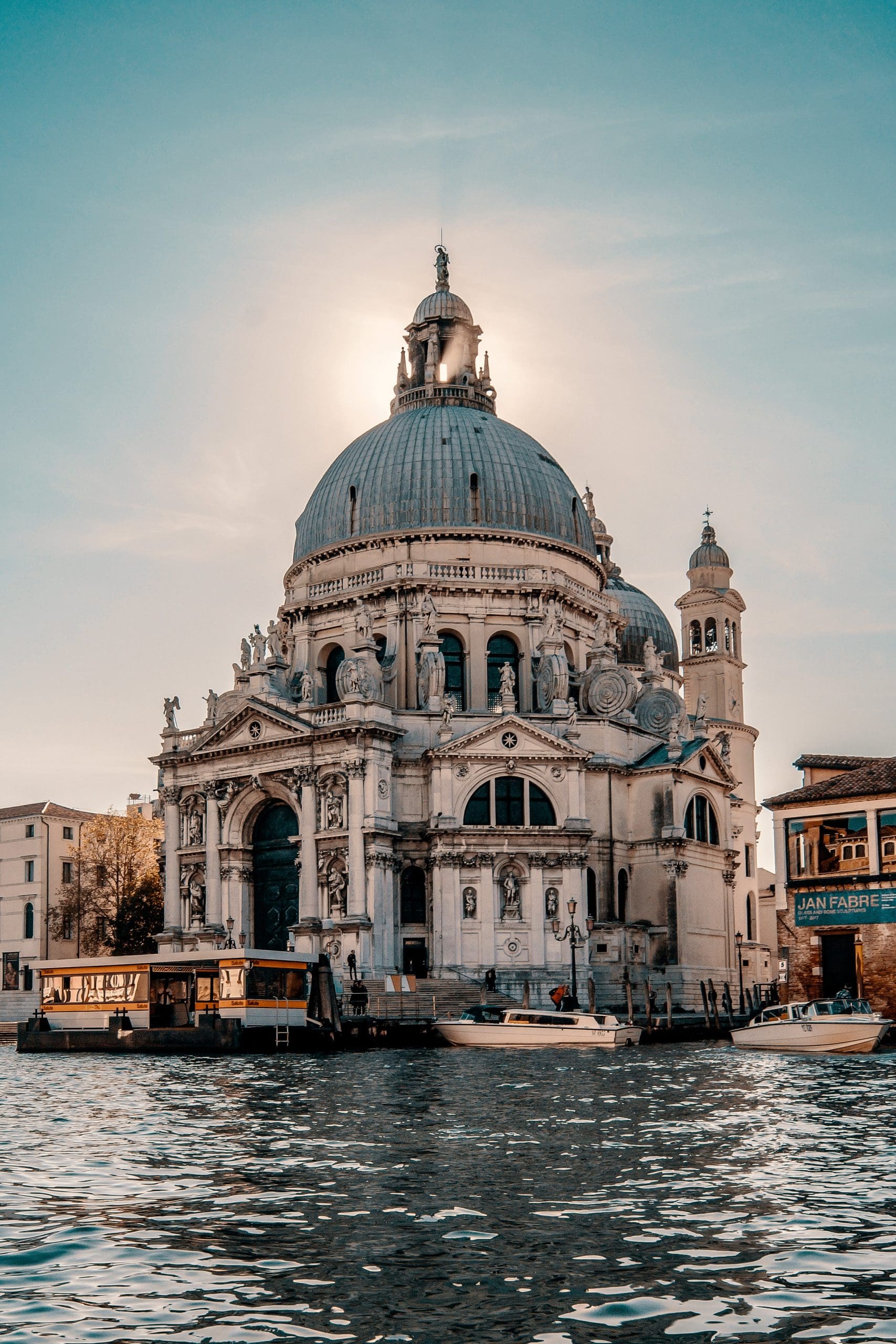 Venice is a maze-like city with alleyways that loop around the city and part of the fun is getting lost and exploring. Gondola rides around the city in traditional boats are hugely popular and cost €100 for a 30-minute ride.
St. Marks Square is an enormous piazza that is lined with beautiful restaurants and cafes. Part of the fun is watching people feed the hundreds of pigeons that gather in the piazza and watching the line for St Marks Cathedral which seems to snake around the entire city. You can purchase skip-the-line tickets here and save waiting in the hot Venetian sun.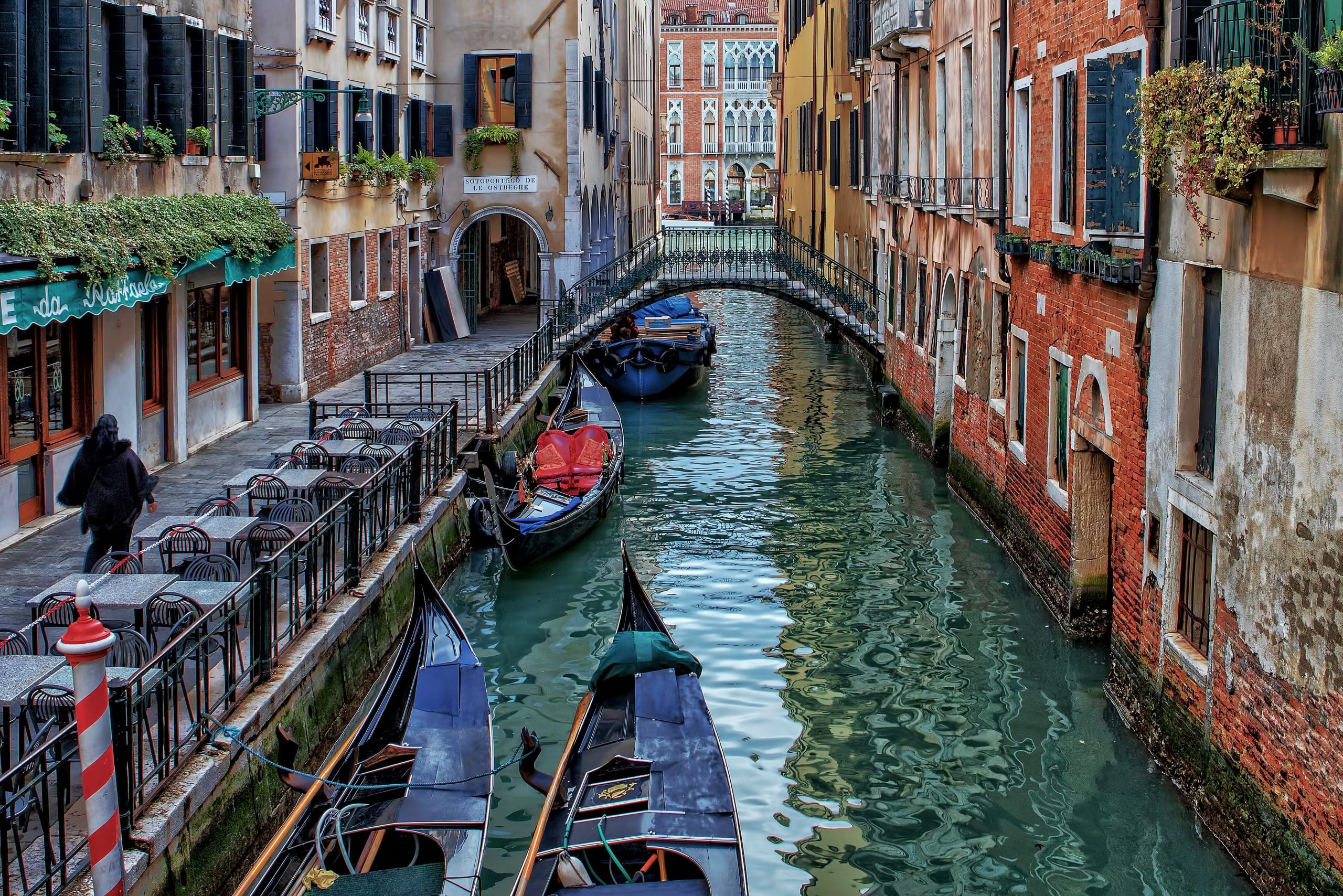 Day trips that are an absolute must when visiting Venice are the islands of Murano & Burano. Murano has a long history associated with glass blowing and should not be missed. There are tours of the factories and local artisans who produced hand-blown glass that is entirely unique to the island. The buildings in Burano and Murano are colorfully painted in pastel colors and make a stunning backdrop.
Where to Stay in Venice
Al Mascaron Ridente – A Venetian guesthouse with an old-school feel and flair. The brocade furnishings and decoration make it feel as if you have stepped back in time.
Canal Grande – A stunning 4-star hotel with sublime furnishings and location in Santa Croce. Admire the canals of Venice from the comfort of your own balcony and watch the world go by.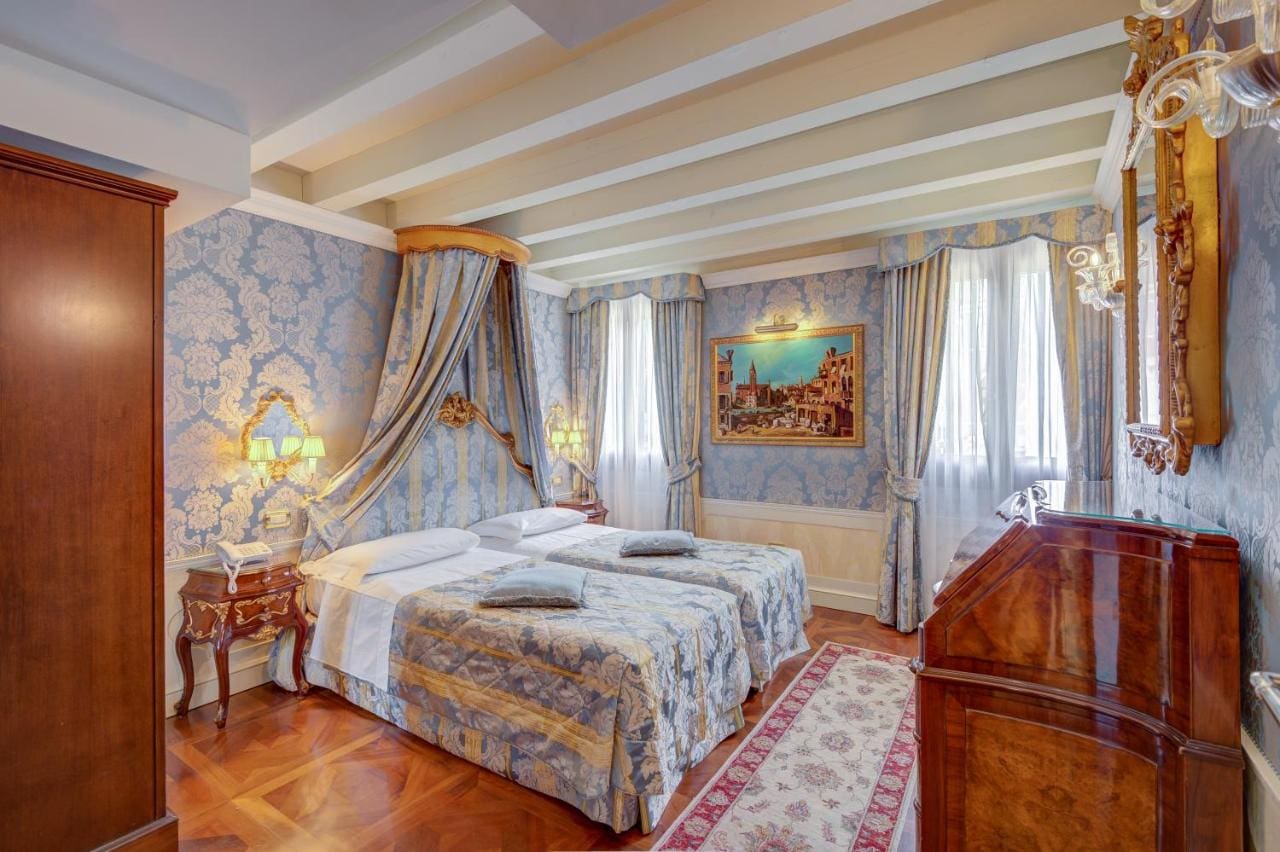 How to Get to Venice
Venice has its own international airport located just under 20 km from the canals of Venice. With international airlines from all across the world, it's incredibly easy to access.
Venice Central Train Station connects the rest of the country and even has daily departures to London and Paris. One of the best ways to arrive in Venice is by the local small ferries called Vaparettos which is the perfect way to view Venice for the first time.
Venice is a surprisingly small city and can easily be walked around in a few hours. Part of the fun when exploring Venice is by getting lost and finding your way through the maze-like small streets of the city.
Popular Activities to do in Venice
Peggy Guggenheim Museum – Modern 20th Century Art Museum
St. Marks Square – Pigeons, Cathedrals & Queues
Gondola Ride – Stripes & Singing
Murano Island – Unique set of table glasses to bring home
Rialto Bridge
6. Rome
Rome is an essential part of any summer in Italy for all visitors. There is so much packed into the incredible city of Rome that it's impossible to be bored. It's also a city where you can step back in time simply by turning around a corner and discovering Ancient Rome right in front of you.
Rome has some of the best examples of how a city has managed to preserve its heritage and it continues to attract tourists from all over the world because of this. Ancient Rome is most visibly apparent in the forms of the Colosseum, Roman Forum, and Pantheon. These structures and many others around the city are over 2000 years old and in remarkable condition.
Like much of Italy, the food in Rome is exceptional and the city is a foodie paradise. The popular district of Trastevere is a fantastic place to grab dinner and drinks during the evening and there is an incredible buzzing nightlife found here.
Of course, Rome just happens to be one of the most popular cities in Europe and tourists flock to the city, so make sure to book guided tours in advance to avoid disappointment.
Check out the 4 Day Rome Itinerary on how to spend your days exploring one of the best-preserved Ancient Roman cities in Italy.
Where to Stay in Rome
Rome Frattina27 – Incredibly stylish apartments and hotel rooms in the heart of Rome. With excellent restaurants and the Trevi Fountain are only a short 7 minute walk from the property.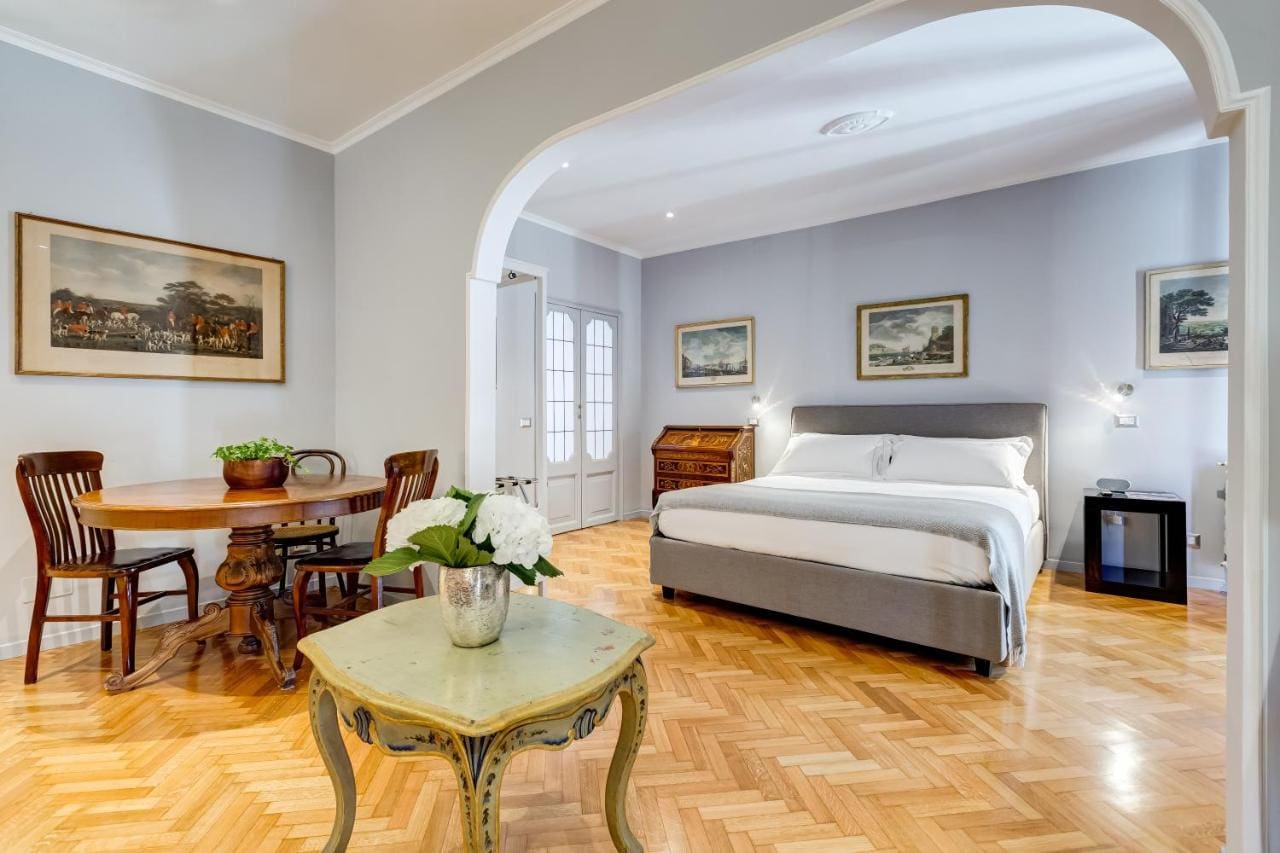 How to Get to Rome
Flying to Rome
There are two airports in Rome, Leonardo da Vinci Airport (FCO) in Fiumicino and Rome Ciampino Giovan Battista Pastine Airport (CIA). All trans-continental flights from North America and beyond land at the Fiumicino airport. It is also well connected to other transport hubs in Europe such as Paris, Brussels, and Madrid.
Ciampino is an airport that is served by low-cost airlines such as Ryanair and Easyjet.
From Fiumicino Airport the easiest way to get to the city is by taking the Leonard Express train which takes 31 minutes and arrives directly at Rome's Termini Station (the main train station in Rome). We actually used a taxi service which costs 50euros and came as a free part of our stay when we booked through Booking.com!
From Ciampino Airport the only way to get to the center of Rome is by bus. Terravision and SITBus are two companies that offer a direct service to Rome's Termini Station.
Arriving by Train
Traveling around by train in Italy is an incredible experience and shouldn't be missed out on. Trains pass via Rome's Termini Station. The train station itself is not the most beautiful of places, and most people hop straight on the Metro or Bus pretty quickly. It's not the most pleasant of areas.
Popular Activities to do in Rome
Colosseum/Roman Forum/Palatine Hill
Dining in Trastevere
Vatican City
Trevi Fountain
Eating your way around the city
Pantheon
Exploring the streets of Rome
7. Florence
Whereas Rome is like stepping back in ancient times, Florence offers visitors the opportunity to visit the stunning Renaissance period and sample some of the best art in the entire world. Florence is easy to fall in love with, it's the capital of the Tuscany region and its galleries are stocked with masterpieces from the Renaissance period.
Florence is best explored on foot, much like the rest of Italy, you never know what you will encounter as you meander through the beautiful streets. Make sure to book tickets well in advance if planning on visiting some of Florence's Renaissance Masterpieces, as tickets are limited during the summer months due to popularity.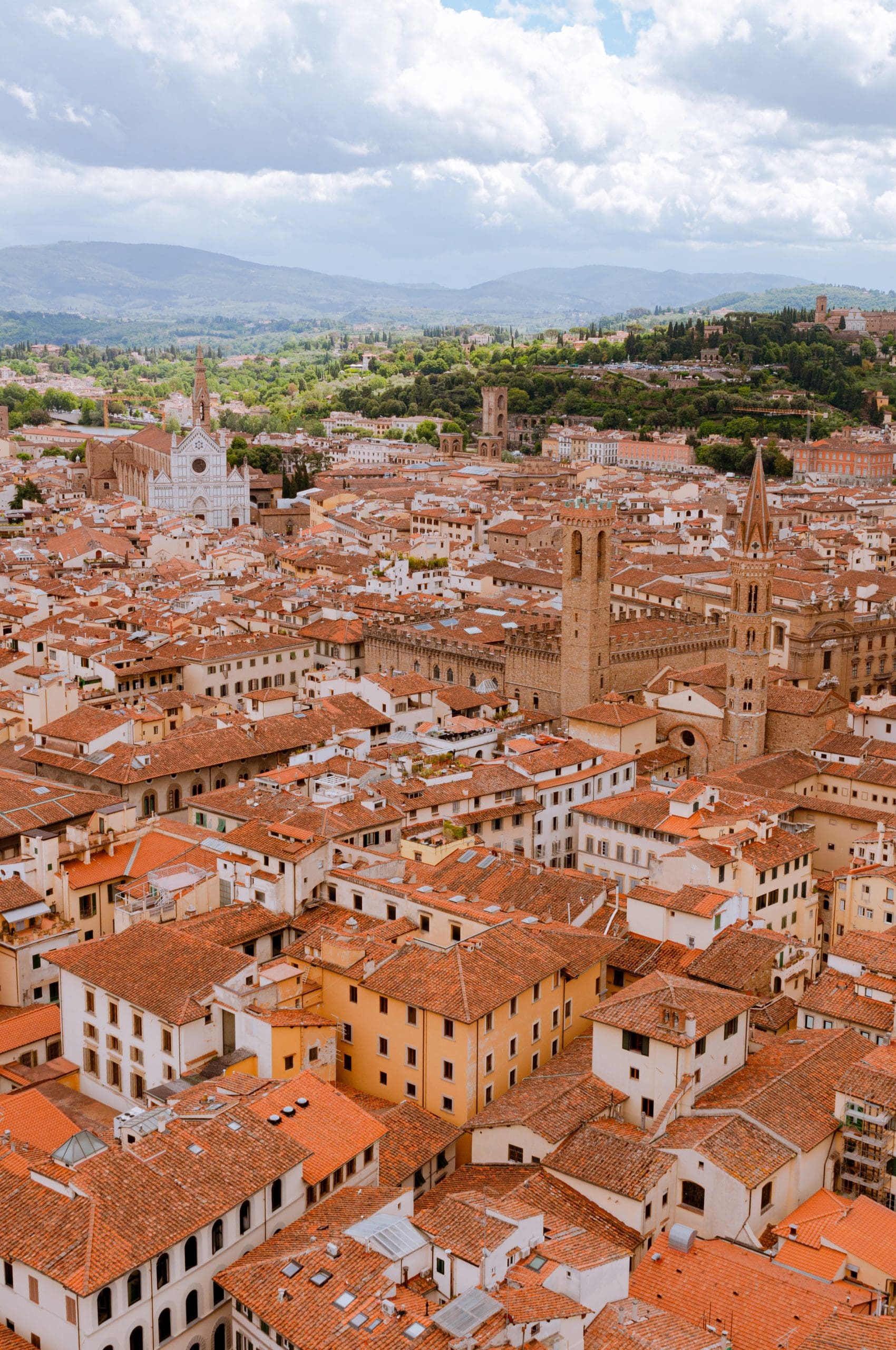 Florence is the perfect place for art lovers and those interested in one of the most remarkable periods of European history. But it's not solely confined to just art and history, Florence is a beautiful city with a vibrant culinary scene, terrific trattorias, bustling cafes, and nightlife.
Popular Activities to do in Florence
Uffizi Gallery – Visit Botticelli's 'Birth of Venus' & Leonardo da Vinci's 'Annunciation'.
Galleria dell'Accademia – Gaze in wonder at Michaelangelo's 'David'.
Duomo – Florence's terracotta cathedral
Ponte Vecchio – A bridge over the River Arno with beautiful jewelry stores
Where to Stay in Florence
Hotel Berchielli – Centrally located in the heart of Florence and a short stroll from all the major sites, guests love Hotel Berchielli for its proximity to the Uffizi Gallery and classic hotel rooms.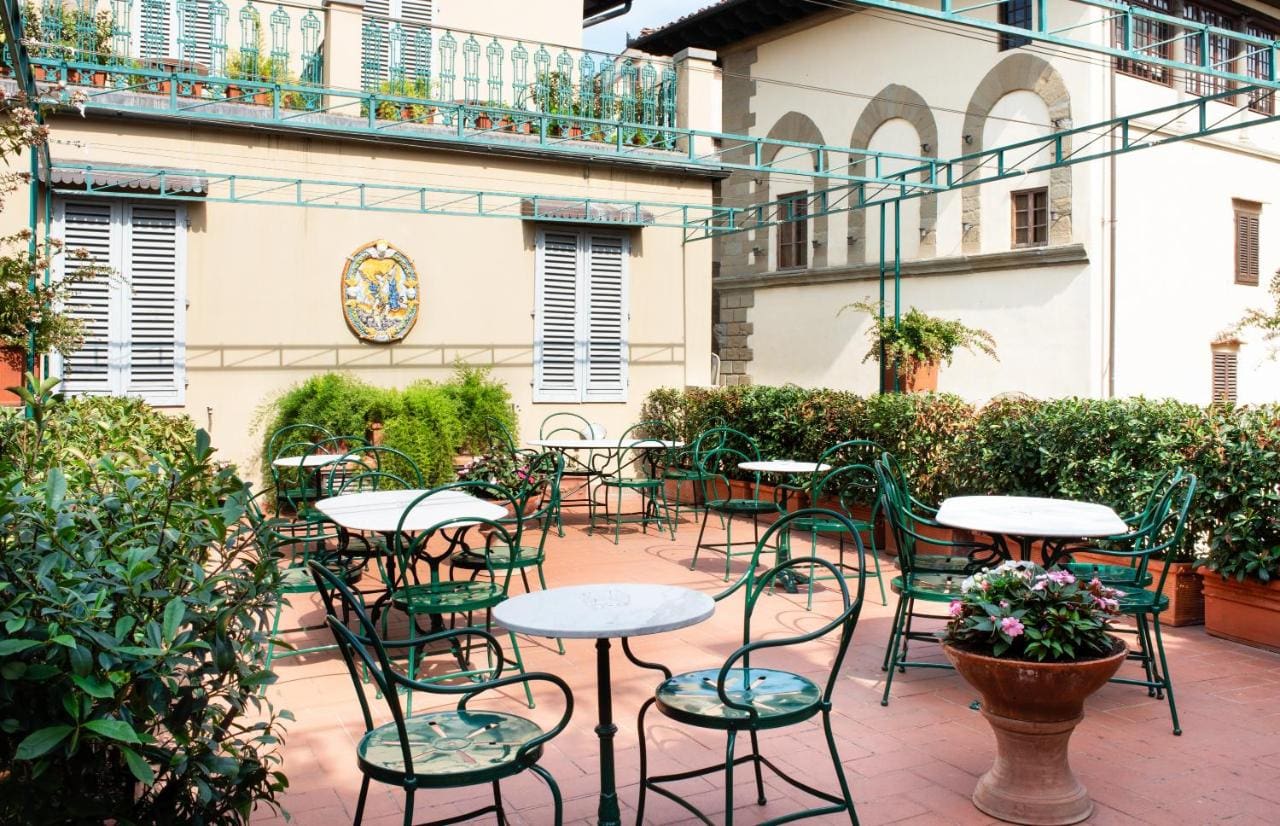 Art Hotel Villa Agape – A stunning property on the outskirts and a short drive from the center of Florence, visitors will be overwhelmed with the stunning gardens and Palazzo feel to Art Hotel Villa Agape. A retreat from the hustle and bustle of a busy city but still quite close to restaurants, bars, and all the wonderful sights Florence has to offer.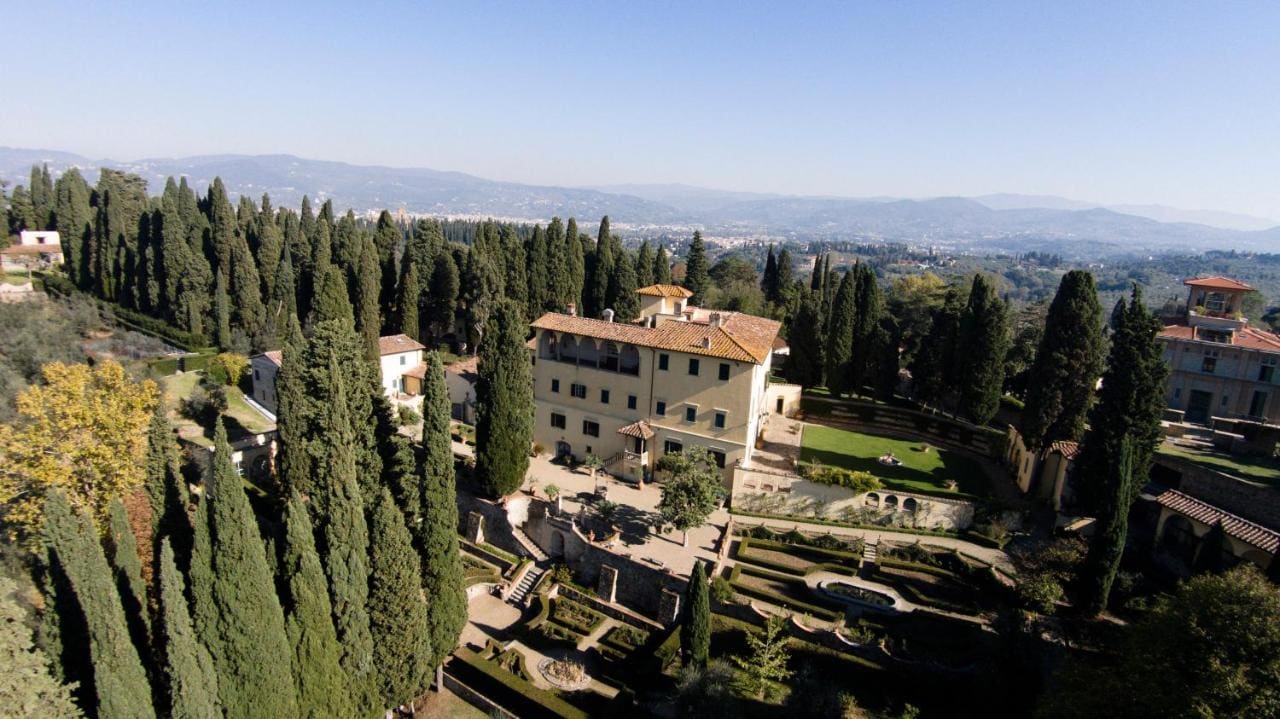 How to get to Florence
The closest airport to Florence is Pisa which serves regional and European airlines. The largest international airport is found in Milan or Rome. The easiest way to get to Florence is by ItaliaRail of which there are several trains per hour that depart from all major cities in Italy that connect with Florence.
You can also rent a car or organize a transfer from the airport to the hotel for a stress free trip.
8. Lake Como and Lake Garda
The towns that surround the lakes in Italy are quite like no other. Lake Como, and Lake Garda are two of the most famous lakes in Italy thanks to their stunning beauty. Both lakes make a great summer Italy vacation spot with plenty of water sports such as jet-skiing, sailing, or just relaxing by the lake's many beaches.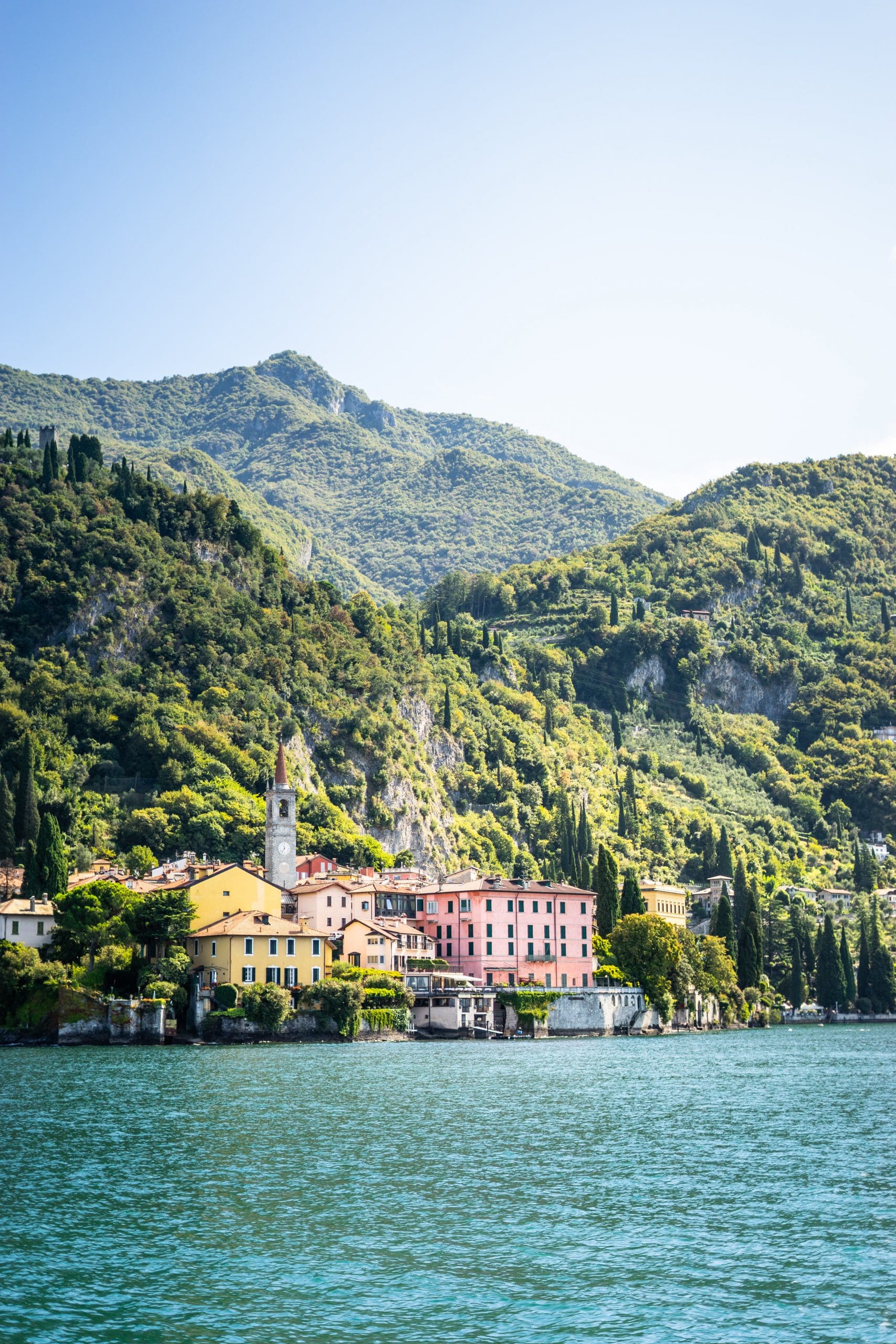 Lake Como is similar to places like Capri, Positano & Portofino for prices, with many of the accommodations coming with a hefty price tag. Beauty has a high price. But don't let that scare you from visiting and spending time on its beautiful shores. There are plenty of hiking trails around Lake Como, and a lot of the opulent houses that line the lakes shore are accessible to visitors who love beautifully manicured gardens and Italian villas.
The best and easiest way to discover the many towns on the lakes is by renting a car and exploring the region in a slow and leisurely-paced way. You can also use many of the ferry connections that link several of the towns with one another and is a great way of exploring the lakes.
Where to Stay in Lake Como
Grand Hotel Tremezzo – Located on the edge of Lake Como and in the town of Tremezzo, the opulent and once-in-a-lifetime hotel is a spectacular display of grandeur and old-world charm. A bucket list hotel of mine that I hope to one day get the opportunity to stay in. You'll feel like an old-school Hollywood movie star as you sip on your Aperol Spritz from the edge of the pool that sits directly in the lake.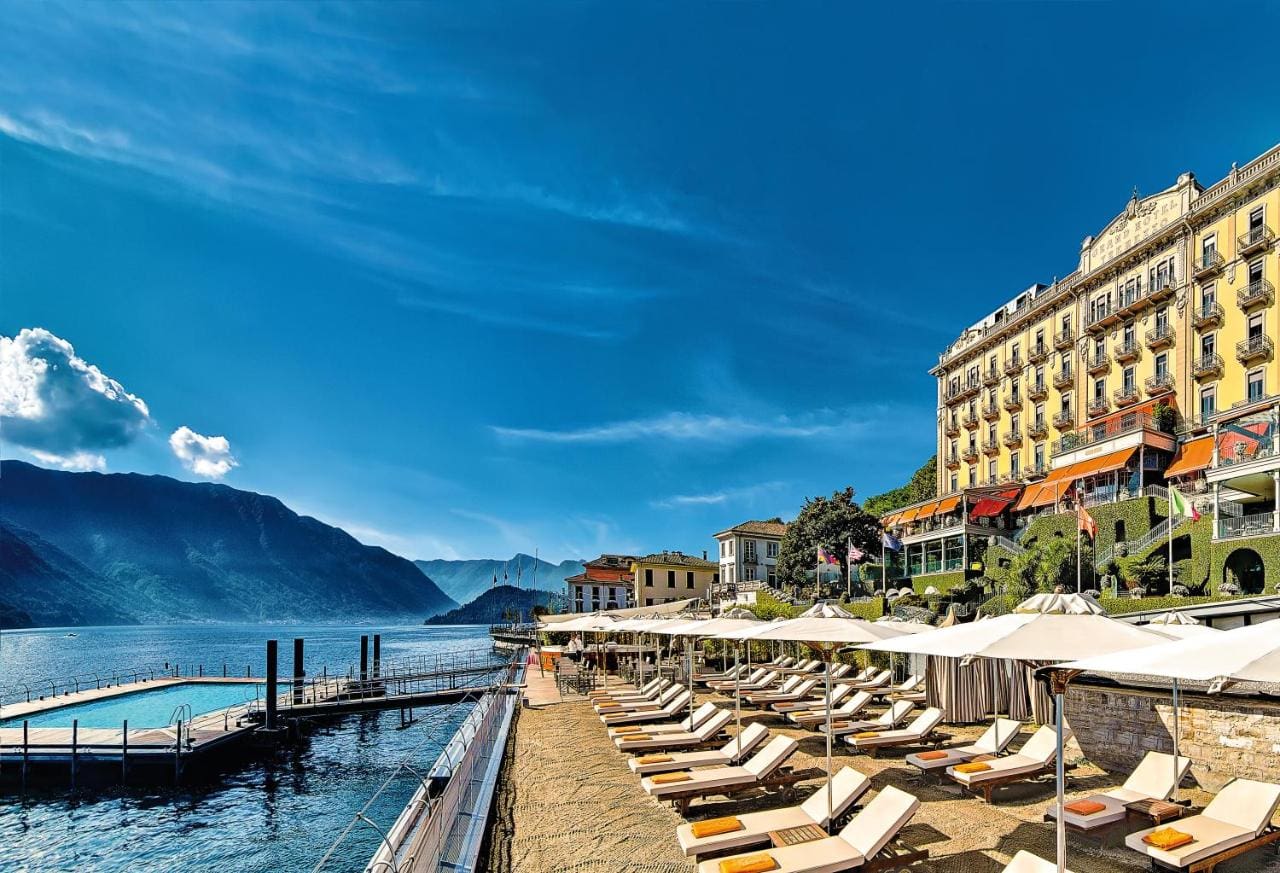 Il Sereno Lago di Como – Modern and stylish and in the town of Torno, Il Sereno Lago di Como is where James Bond would stay if he was visiting Lake Como. The hotels clean lines and Michelin star restaurants and views across the water and surrounding mountains are jaw-droppingly stunning.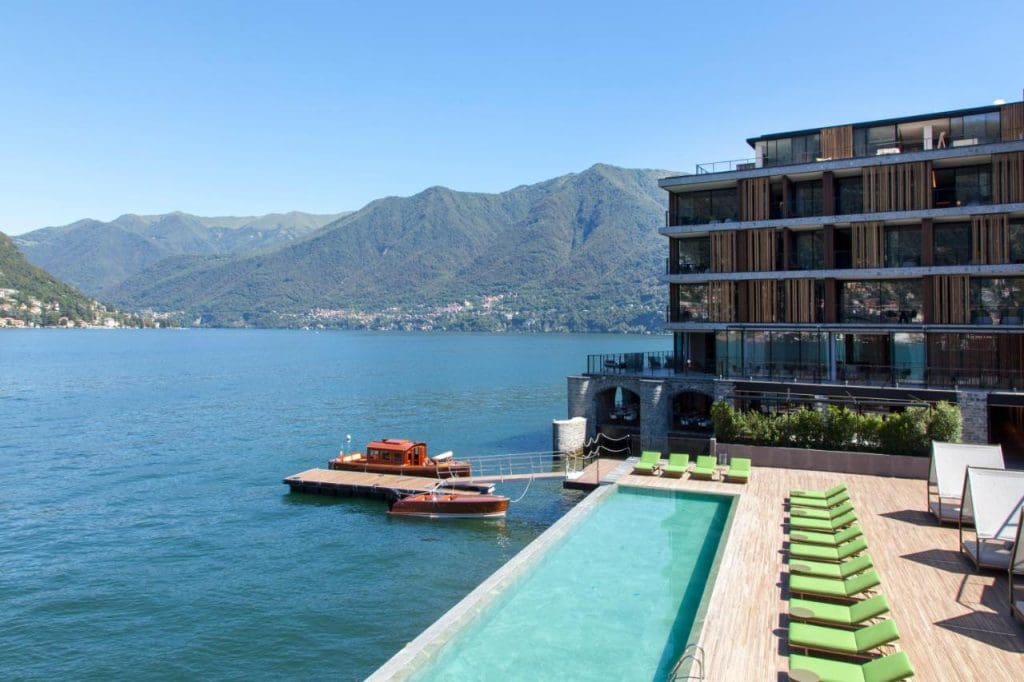 Where to Stay in Lake Garda
Hotel Villa Miravalle – Located on the edge of the town and a short 10 minute walk to the beaches of Lake Garda, Hotel Villa Miravalle offers visitors a fabulous swimming pool set amidst a typical Italian garden and beautiful views of the old stone buildings that make this region so fabulous.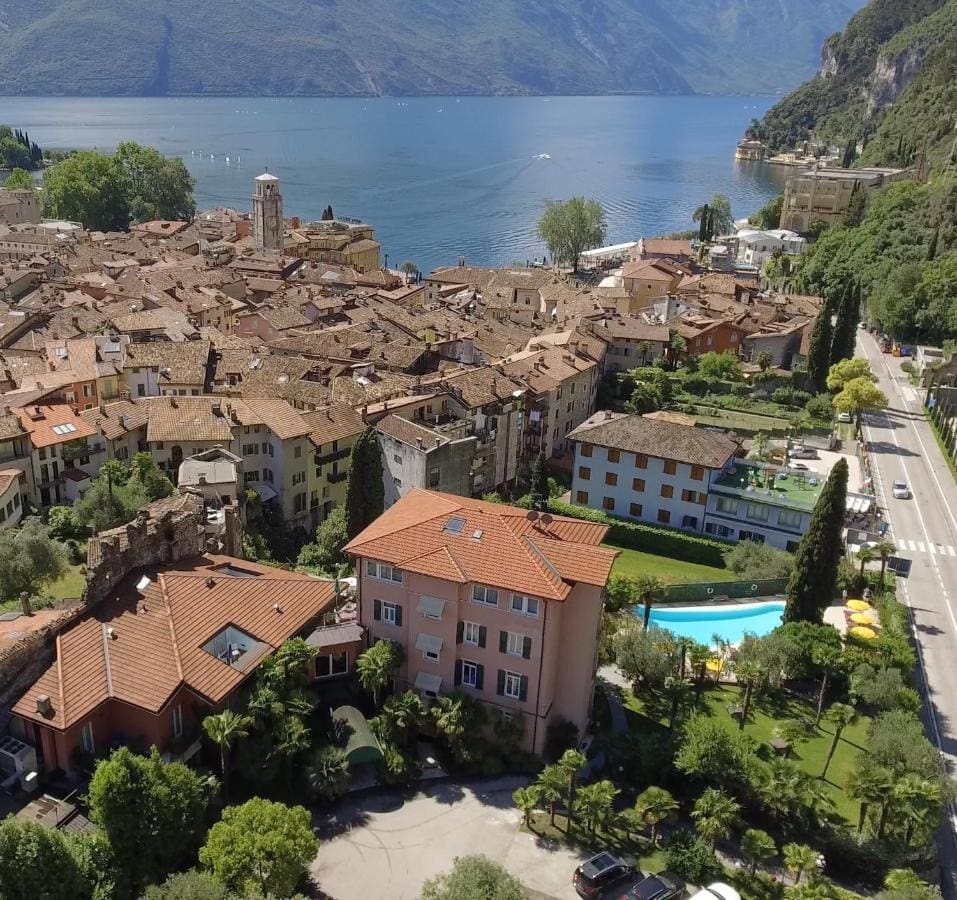 Getting to Lake Como or Lake Garda
The nearest airport to Lake Como is either Milan Airport or Bergamo Airport. From which you can take catch a train from Milan Central Station to the towns of Sondrio or Tirano. This is a great way to approach Lake Como and from there you can catch a local bus around the perimeter of the lake to your accommodation. Or arrange a transfer via your hotel or from a transfer service like GetTransfer.
The two airports in the city of Verona are the easiest way to get to Lake Garda. The train journey from the airport on the train to the towns of Peschiera del Garda and Desenzano takes less than 20 minutes. The towns are on the southernmost point of Lake Garda.
9. The Dolomites
Escaping to the Dolomite Mountains or Italian Alps will not only be considered an absolute blessing from the Italian heat but a treat for anyone who loves the outdoors. The Dolomites are a crowning jewel in a country already teeming with so many outdoor activities and beautiful things to look at.
Belluno is considered the gateway town to accessing the Dolomites and its close proximity to Venice means that travelers can escape the crowds of the Venetian canals and into the calmer mountains.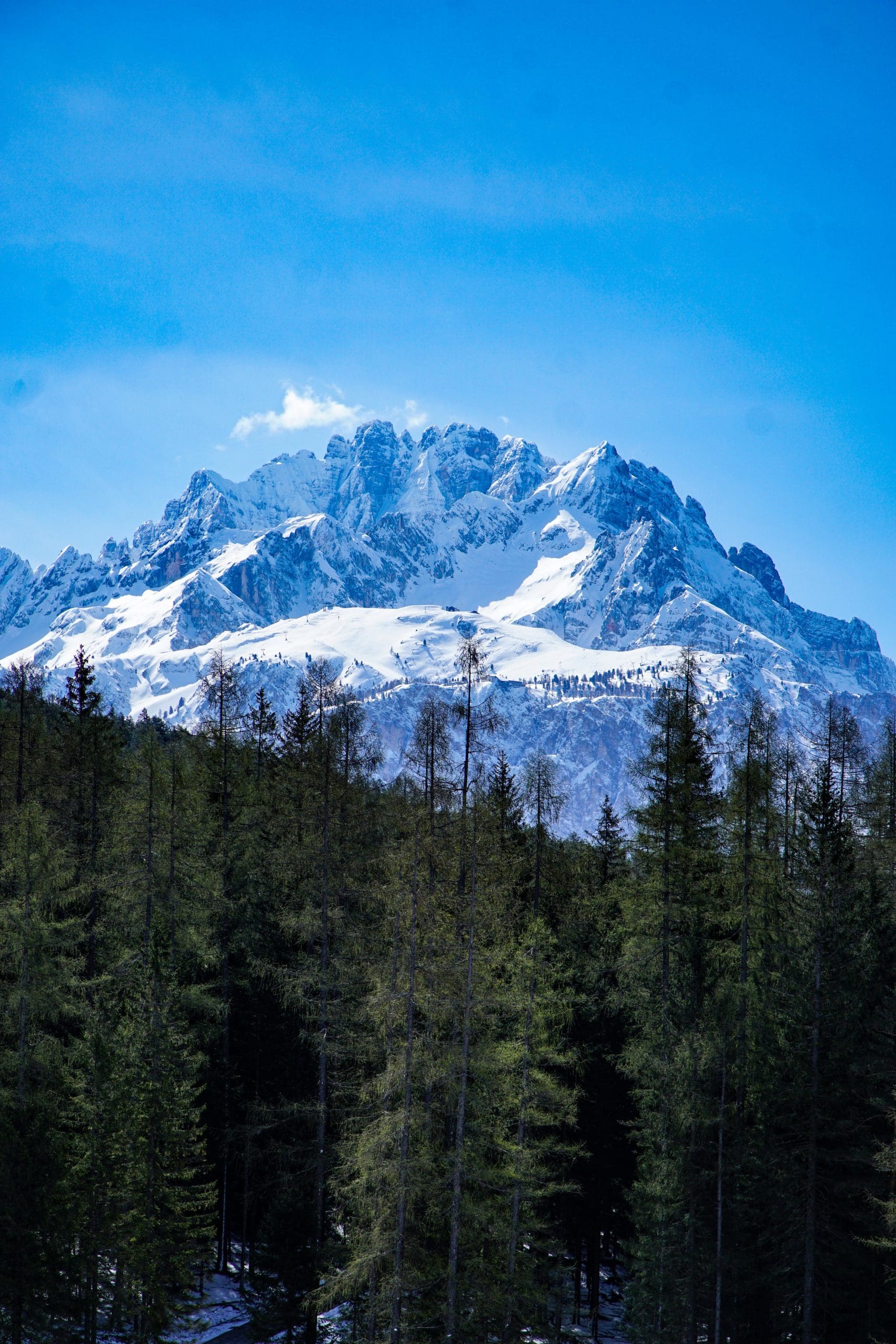 The Great Dolomite Road is considered one of the top road trips in Europe and it takes in the incredible views of the Dolomites, alpine towns, and hamlets that dot this stunning countryside. Most visitors explore some of the fantastic hiking trails that pass through the valleys and glacier lakes whilst being entirely surrounded by soaring mountain tops.
Outdoor enthusiasts will delight in the wide range of activities to do during their summer in Italy as rock climbing aficionados flock to the craggy mountain faces. And keen mountain bike trails are at their most optimal time to explore the winding trails of the area.
Where to Stay in the Dolomites
Corona Dolomites Hotel – Aside from its untimely name, Corona Dolomites Hotel is perfect for travelers who want a bit of luxury after a long day hiking or exploring Dolomite towns and valleys. With a sauna, spa treatments, and swimming pool, it's a beautiful alpine resort hotel.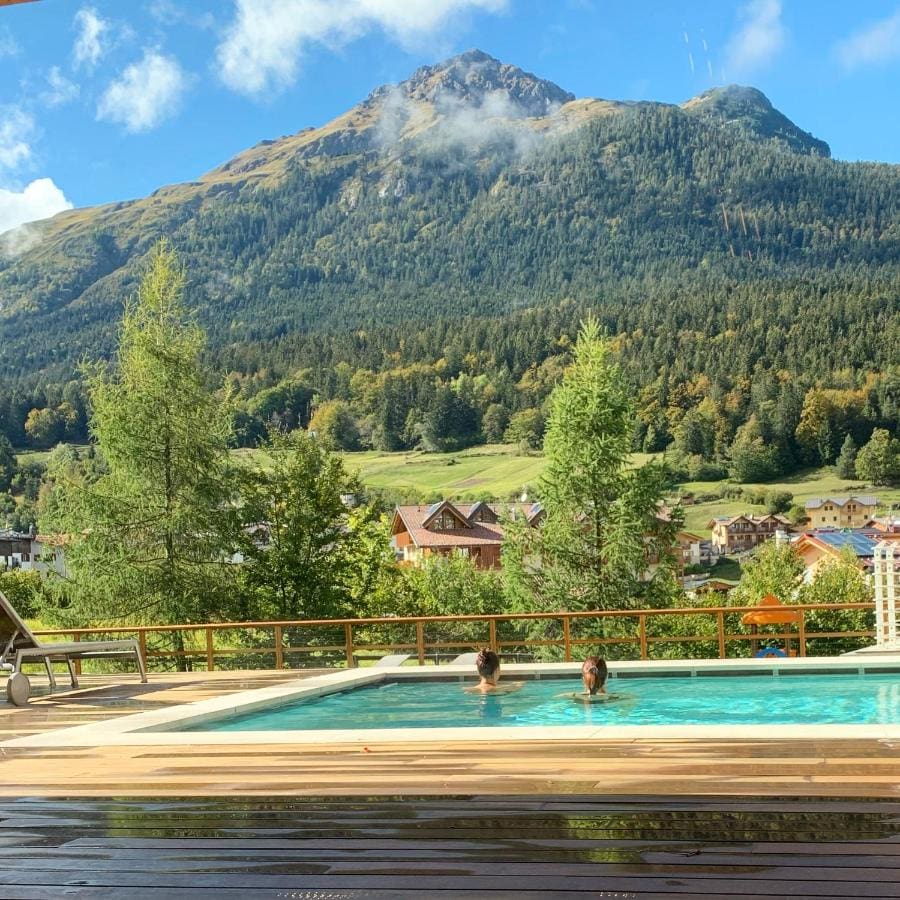 How to Get to the Dolomites
Milan has several airports, Milan Linate Airport (LIN), or Milan Malpensa (MXP) & Bergamo (BGY) that you can fly into.
Milan to Bolzano is a 3-hour train ride or a car journey. A rental car is ideal to explore this area of Italy and shouldn't be skipped.
10. Sicily
Stunning Sicily is often dismissed during planning for a summer holiday in Italy in favor of more popular places such as the Amalfi Coast or Tuscany. Sicily has, in my humble opinion, the best cuisine and is the perfect summer destination for travelers who like getting away from crowds.
That's not to say Sicily doesn't have busy beach resorts or tourist hotspots, there's just a different feeling when visiting Sicily. For a start the capital, Palermo is often skipped in favor of heading straight to the beach. Palermo is a fantastic and vibrant city that has the best restaurants in all of Italy. It's a gritty city with a lot of charm and appeal once you scratch the surface, you can't help but be enchanted by it.
The active volcano Mount Etna is a spectacular sight to see and the most active volcano in Europe. It regularly erupts spewing lava and ash into the air that is visible across the entire island. But don't let this deter you from visiting!
Taormina sits near Mount Etna and plays host to an International Film Festival. The hilltop town is beautiful and its Roman Amphitheater, Teatro Greco, is still used today. For those eager to climb Mount Etna, there are trails that depart from Taormina, of course providing it's safe to do so.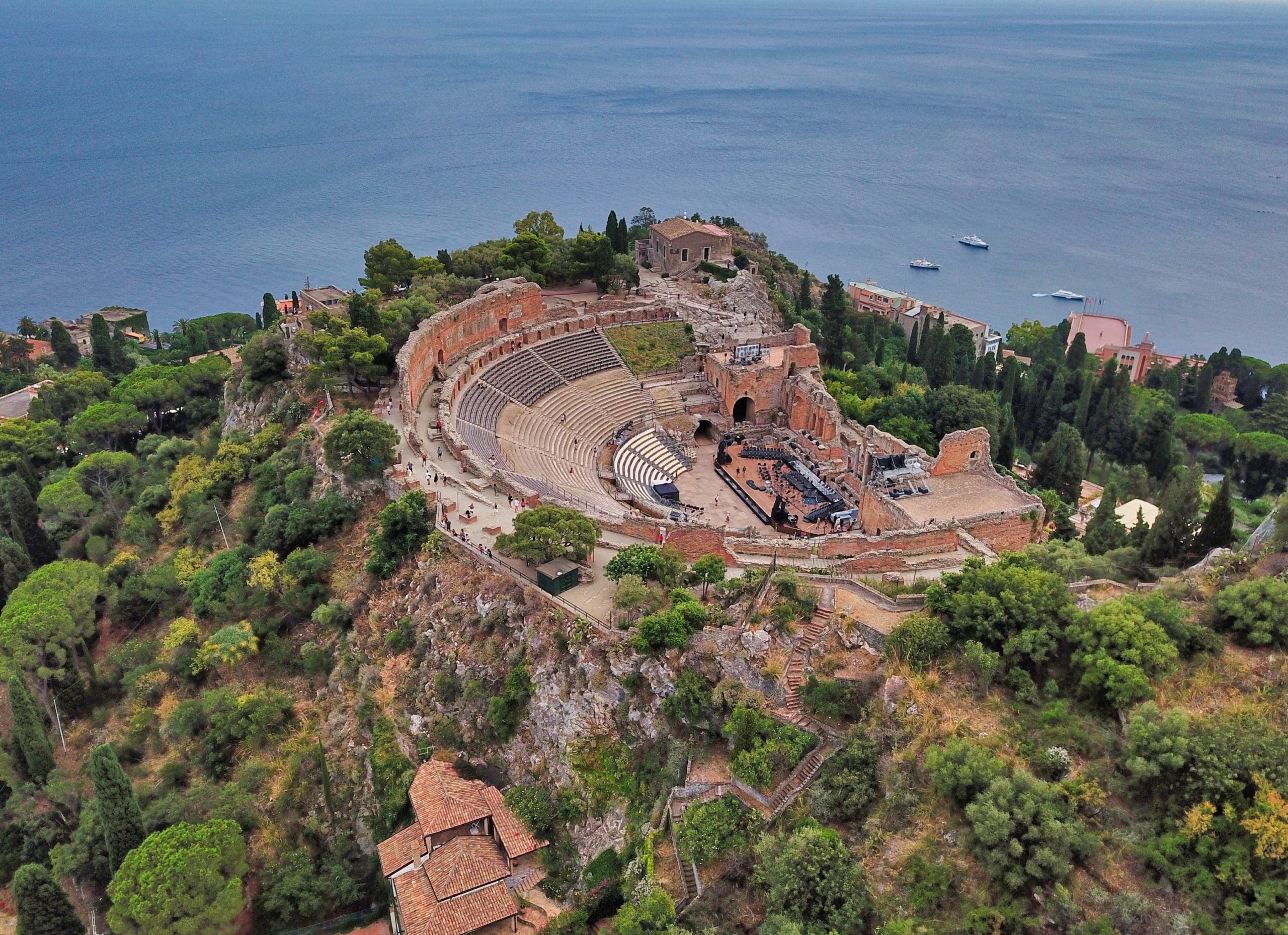 The waters that surround the island of Sicily are a scuba lover's dream. In fact, if you are looking for a summer holiday in Italy that centres around water-based activities, then look no further than the towns and villages of Sicily's coastline.
Where to Stay in Sicily
Some of the most popular places to stay on the island include Palermo, Taormino, Agrigento, Syracuse & Erice.
Palermo
Casa Nostra Boutique Hotel – Located in the heart of Palermo, complete with a swimming pool and restaurant.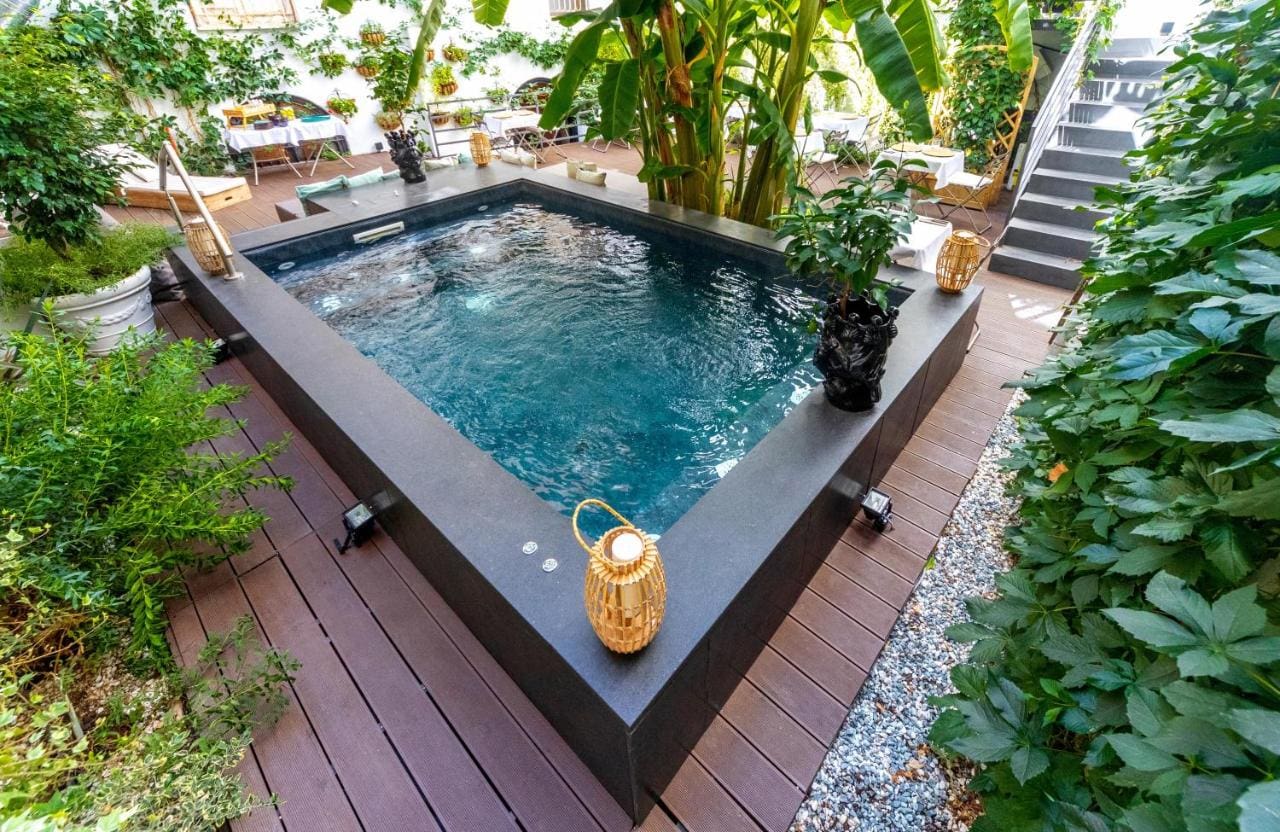 Taormina
Mazzaro Sea Palace – a 1-minute walk from the sea, a 5 Star Hotel on the coast of Taormina with incredible views and a swimming pool.
How to get to Sicily
Catania Airport (CTA) – Located near the towns of Taormina and the city of Catania, you'll find low-cost airlines such as Ryanair serve this airport quite well. The town of Taormina is well connected by a local bus that takes over an hour from Catania Airport to Taormina. You can also take a train to Taormina, but you will need to catch a local bus or taxi from the station.
Palermo Airport (PMO) – Located 35km from the city center, it is also a hub for Ryanair. With lots of options for cheap flights across Italy and nearby Malta, you can pick up a real bargain to fly here.