Explore the World with the Best Travel YouTubers
During the many lockdowns and time spent indoors, many of us spent time yearning for escape. We wanted to discover places that weren't our apartments or houses. Those sentiments seemed to grow stronger with each day and week that passed by.
After stumbling into the rabbit hole of travel vlogs during this period, these were the travel Youtubers who managed to make a very small world large again. These are just a taste of the best travel YouTubers available to watch and a small sample of their travelling vlogs.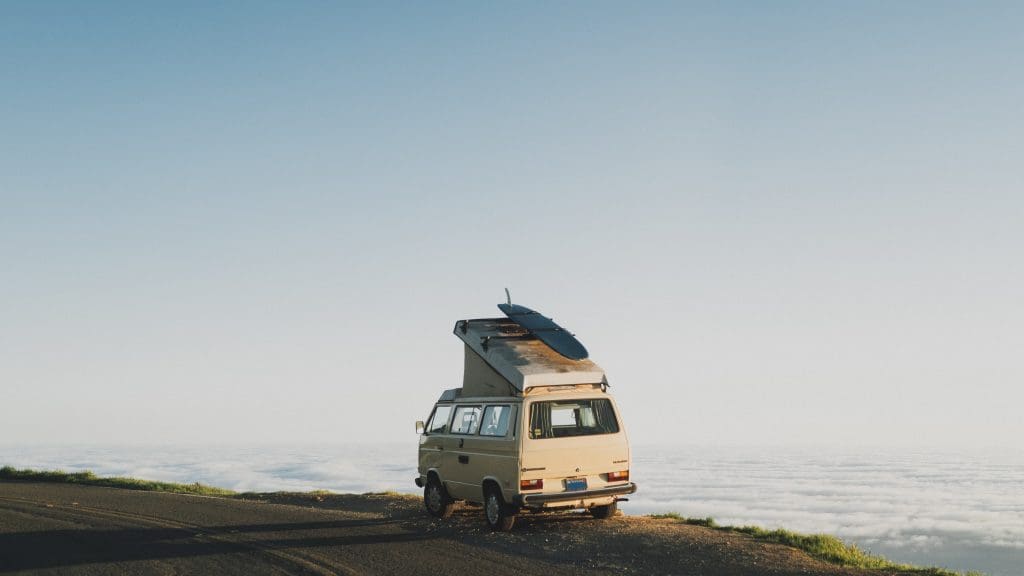 Travelling Vlogs
For the uninitiated, travelling vlogs are stories or journeys that are personal to that particular person or couple. Some of the best travel youtube channels set themselves challenges when visiting a country that gives viewers an alternative experience of a place. A lot of the travelling vlogs circa 2020 lockdown centre around van life.
This involves buying a van, converting and attempting to live in their new mobile home. Some do it really well and others struggle to adapt. Of course, the beauty of watching travelling vlogs are the journeys people take and the culture they immerse themselves in. The best travel Youtubers do this with ease and allow the viewer to form their own opinion on a place.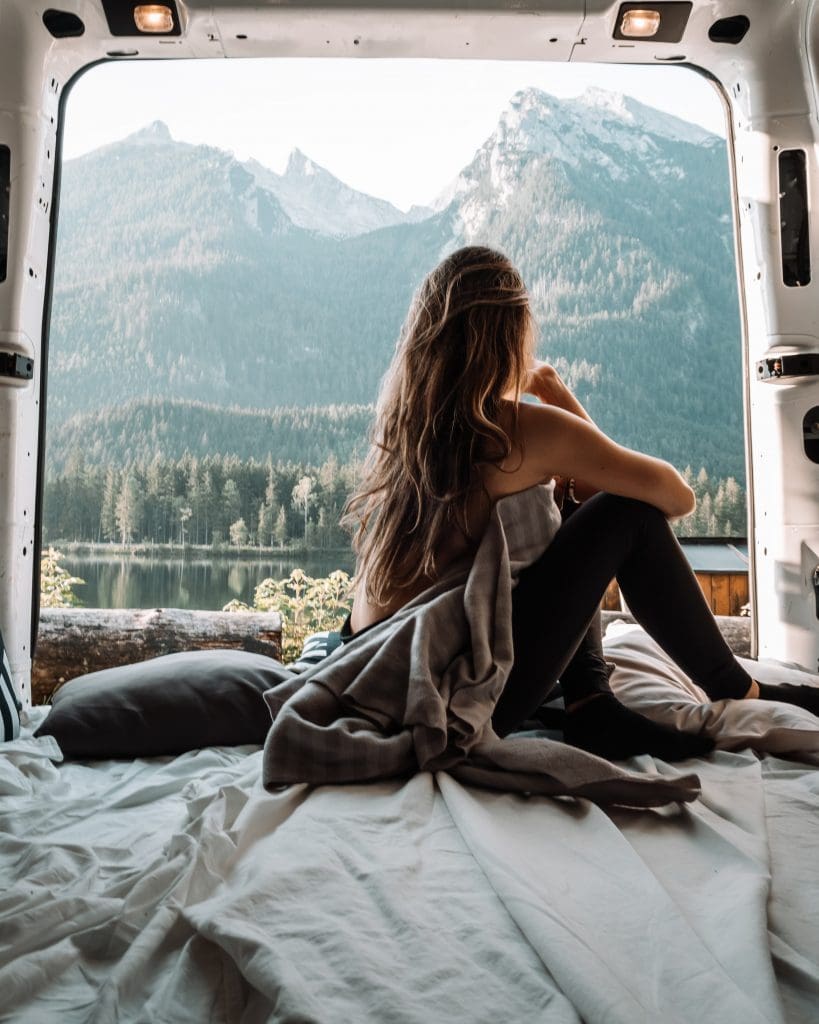 And so, after over a year of watching and building relationships with people I only know via my TV, these are the best travel YouTube channels and travel Youtubers who helped me get through that period of my life when I needed to escape into the wider world.
The Best YouTube Travel Channels
Best Couple Travel YouTubers – Travel Beans
Alex and Emma feel like your relatable best friends. They started their travel Youtube channel 7 years ago and have a wonderful community of fellow 'beans'. Their travelling vlogs have covered series building and transforming a van, travelling through Germany and making friends with Hollywood celebrities. They've been engaged forever and love to explore the world. They've had their struggles with depression and it's nice to see that real side that so often people hide from the cameras.
Alex is blunt and says whatever is on his mind. He's also a huge fan of birds, which I thought was a long-running joke but turns out he really does love anything furry with wings. Emma is a wonderful breath of fresh air. Her enthusiasm for building their van and doing 99% of the work on her own was massively inspiring. Their series on Puglia has inspired a visit the next time in Italy.
Recently the Travel Beans have had a bit of bad luck, having decided to purchase a new motor home in the USA named Frank which erupted into flames as they prepared for the start of their journey travelling around the US and its National Parks. 2022 has been a bit of a wild ride for the Travel Beans, but here's hoping to a non-explosive new van in the future!
Best Couple Travel YouTubers – Kinging It
Where to begin with Aimee and Craig, the amazing travel vlogging duo that makes up Kinging- It. They are the biggest breath of fresh air that you could ever ask for. Their positivity and infectious enthusiasm are rampant throughout their videos. They've battled broken necks and cancer, their motto being 'Rule your own world.' It's impossible not to come away from watching Kinging-It and not end up with a massive smile plastered across your face.
Kinging It are probably one of the best couple travel vloggers on Youtube and they recently hit 200,000 subscribers. A massive milestone for them after 7 years of hard work. Their travelling vlogs are hysterical and have moments of poignancy that will bring a tear to your eye. Kinging-It are having an epic 2022 with their series to date featuring adventures in Custard the Bus in Morocco, a Wheelie-Bin challenge across Wales and Motor-Biking in Vietnam.
Series include the Mongol Rally, the NC500 in Scotland, driving around every inch of Wales, but my all-time favourite is their Indian series. They travel to Northern India, Dehli, buy a rickshaw and drive 'Chapati' down South. It is utter brilliance.
Best Couple Travel YouTubers – Tim & Fin
For long-form travel content then look no further than travel vloggers Tim & Fin who have created some seriously impressive and in-depth destination videos. The couple are enthusiastic travellers who present viewers with a multifaceted view of destinations. From staying in a 5-star luxury hotel in Santorini to a hostel, this couple lays it all out for their viewers. And that's what I enjoy about this couple is that they can plan their content around the 'average' person and not just for the views.
Tim & Fin are refreshingly normal and if their Instagram account is anything to go by, hilarious and down to earth. When I was on the fence about visiting the island of Milos, I discovered their in-depth travel vlog of the island which helped me cement my decision to visit one of the best Greek islands.
Best Couple Travel YouTubers – Kara and Nate
I hesitated about adding powerhouse Kara and Nate to the list. I initially enjoyed their enthusiasm for visiting new places, but it quickly wears thin as they attempted to visit 100 countries before Nate's 30th birthday. In their earlier videos, their appreciation for culture is incredibly lacking and apparent. They would jet into a country, caring more for their business class plane seats or the lounge experience than the place itself. So much so that they would leave a city early and spend hours in a lounge, because, free food?
As they've gotten older, they have definitely grown wiser. And this is the reason for their inclusion on the list. As they approached their goal of 100 countries, they slowed down and started to enjoy their travelling a lot more. They immersed themselves into the local culture and appeared to become more appreciative of learning from new experiences.
Some of their best work to date stems from Nate's mountain bike trip in Colorado. It was a feat of endurance and hands down, absolutely brilliant. As someone who has followed them for a few years, it has been amazing to see their growth as travel vloggers and how comfortable they are in their roles.
Their travel youtube channel has grown from brief visits to far-flung countries to now pushing the limits in their relationship and bodies to challenge themselves personally and physically. And whilst a lot of their videos from 2020 and beyond have focused on challenges, the couple has grown enormously on their journey and it's been a pleasure to watch.
Best Couple Travel YouTubers – Eamon & Bec
Eamon and Bec are some of the sweetest travel YouTubers out there. The Canadian duo are experts not only in van builds but also in building their own cabin in the Canadian wilderness. Their videos are filled with goodness and laughter and highlight some really spectacular Canadians travel highlights. Their journey in creating their dream cabin is a wonderful series, tinged with moments of sadness and personal achievements.
2022 has been a tough year for Eamon and Bec with Bec being diagnosed with breast cancer. Her honesty and openness in her cancer journey have been incredible and at times really difficult. And whilst 2022 hasn't been the year that they had planned, the couple's positive outlook on life has made their channel a safe place for people who are going through similar hard times.
It only means that in 2023, Eamon and Bec will be out on the road again, creating excellent travel vlogs and in full health. We can't wait for their healthy return to the space.
Best Foodie Travel Vloggers – Top Jaw
Will and Jesse are two excellent filmmakers who travel around the world, explore and eat their way around cities. Just try not to watch their videos on an empty stomach.
Jesse, the frontman who leads us around cities, showing and exploring new or established eateries. If you are looking for suggestions of where to eat or drink in the likes of Mumbai, London, Rome or Bangkok, watch their videos for super suggestions of where to go.
Will is an incredibly talented filmmaker, so much so that he recently filmed the Duke and Duchess of Cambridge (William and Kate) for their recent wedding anniversary. Top Jaw is the best YouTube travel channels for those who want to watch vicariously people eating amazing food around the world. You'll also glean a few top places to enjoy on your travels thanks to their delicious content.
Best Solo Travel Vloggers – Lost LeBlanc
Christian LeBlanc creates absolutely stunning travelling vlogs. If you are into style and excellent cinematography, then look no further than the Lost LeBlanc travel Youtube channel. Christian has an incredible eye for insane visuals and understands how cameras work.
Having been a follower of his work from his very early days, watching his videos mature and grow has been an absolute pleasure. For style and elegance, Lost LeBlanc is the best travel channel for slick storytelling.
Best Solo Travel Vloggers – Janet Newenham
Janet Newenham is an Irish travel vlogger with a lust for adventure. Her thirst for exploring the lesser travelled places, such as her Iraq series are absolutely fascinating. Her hard work over the past couple of years are starting to pay off as she experiences a huge amount of success since Covid-19 hit.
Janet has also started launching travel trips in late 2022 & 2023 to Iraq, and Namibia for those seeking adventure off the beaten path. For those seeking travelling vlogs with an empowered solo female traveller, Janet Newenham is your woman.
Best Solo Travel Vloggers – Brett Conti
Brett Conti is a New York based travel vlogger who between showing us around NYC jets around the world to luxurious locations. Considering Brett is a proper New Yorker and his videos make you feel like your a friend having a catch-up. Brett's videos are beautifully shot, with New York City looking even more beautiful than usual. For those seeking a slice of the Big Apple, Brett Conti's travelling vlogs serves some of the best.
Best Solo Travel Vloggers – Jorden Tually
Jorden Tually is a Australian traveller vlogger with a thirst for excitement and adventure. Travelling off the beaten path, Jorden creates really beautiful travelling vlogs in countries such as Georgia & Kahzakstan. With his trademark orange cap, Jorden is akin to a mountain goat, nimbly scampering around mountains in stunning locations. Jorden lives his life on the edge and has a terrific sense of humour. For those seeking travel off the beaten path, Jorden will lead you to new and interesting countries.
Best Solo Travel Vloggers – Mark Harrison
Mark Harrison has an eye for details and creates some of the most stunning visuals on Instagram and YouTube. His work takes him dashing all over the world, most of the time with his best friend Jorden Tually. Mark's series based in Mexico will inspire anyone watching to pack up their apartments and book the next flight to Mexico City.
---
Explore the world from the comfort of your home, these travel YouTube channels can take you to every corner of this wonderful and amazing world. Are there any travel vlogs or travel YouTube channels missing from the list? Which are the best travel YouTubers that aren't on this list? Leave a comment below.