9 Amazing Things To Do In Dingle – A 2023 Guide
Some of these may be affiliate links, which means when you buy something I may receive a small commission. There is no additional charge to you, and it really helps to support me – so thank you!
The town of Dingle is known for its lively pubs, stunning scenery, incredible drives, and a very famous dolphin. Dingle is located in County Kerry, an area of Ireland renowned for its extraordinary and almost exaggerated beauty.
The images of Ireland that you've pictured or seen over the years were more than likely photographed in this area, as the Kingdom of Kerry is known. There are so many wonderful things to do in Dingle, that rain or shine you're bound to find something new and incredible to explore or see.
1. Dingle Sea Safari
One of the best and most popular tours in Dingle is the Dingle Sea Safari. Be prepared to experience the wonderful scenery of the town and its peninsula from a commercial rib. As part of the tour, you are sure to see seals, dolphins, and even puffins.
The excursion also experiences some of the most dramatic scenery in West Kerry, taking in Great Blasket Island and Slead Head.
The area was also used in the filming of Star Wars: The Last Jedi and you can see some of the incredible landscape as part of the tour. This wet and wild tour takes between 2.5 hours and 3 hours and is a must when visiting Dingle. In fact, it's one of the top-rated things to do in Dingle as voted by Tripadvisor.
Fungi
Fungi the Dolphin is Ireland's most famous animal, he has been visiting Dingle Bay since the 1980s and has become a national treasure. There were rumors over the years that Fungie was one of many visiting dolphins to the region, but locals are adamant that it was the same dolphin time and time again.
Sadly in late 2020, Fungie stopped visiting Dingle, and there have been no signs of his reappearance to date. He is immortalized in the form of a bronze statue outside the Tourist and Information Office in Dingle town.
2. Dingle Peninsula
Whether you base yourself in Dingle town or in one of the neighboring villages, the Dingle Peninsula needs to be explored. It's a hiker's paradise with plenty of trails and hiking in the area.
The Dingle Way is a 176 KM/109 Mile hike that can be completed over a couple of days and takes in some of the most breathtaking scenery of the Dingle Peninsula.
If you are looking to immerse yourself in nature and exploration, this one of the areas and things to do in Dingle for avid-hikers.
Touring the villages that make up the Dingle Peninsula is one of the best things to do in Dingle on the peninsula. There are a lot of excellent pubs and restaurants serving some of the incredible ingredients that are native to this area.
If you are a seafood fan, consider yourself in seafood heaven. You won't find fresher fish than on the Dingle Peninsula.
3. Bar hopping in Dingle Town
Dingle has an extraordinary amount of pubs for such a small town. There is a reason why so many people head this way for their Hen or Stag party. But don't let that put you off, it actually adds to the town and no matter what you are guaranteed to have a brilliant time in any of the pubs.
With so many great pubs to choose from, by the end of your stay you'll have a new favorite and memorable place to sip a few pints of Guinness. A visit to any of the pubs in Dingle is unmissable and one of the best things to do in Dingle no matter the time of the year or the type of weather.
Foxy John's is one of the best pubs in Dingle for one single reason. It's a pub/hardware store. Not only can you drink a pint of Guinness, but on your way out you can pick up some nails and a hammer for hanging up some pictures.
If you've never had a beer at a pub-hardware store, then you've got to check out Foxy John's.
Dick Mack's is another dual-purpose pub in Dingle. This time on one half of the bar you'll find a traditional Irish pub, whereas the other half is a leather shop.
The pub dates from 1899 and is a truly traditional Irish pub, complete with snugs and the creamiest Guinness, where else can you buy a leather belt and a Guinness at the same time?
O'Sullivans Court House Pub is the best for traditional Irish music. There are trad nights on Wednesdays – Sundays from 9 pm. Some of the best Irish musicians have played here and it pays to come early to grab a seat.
4. Slea Head Drive
One of Ireland's best drives is the Slea Head Drive. It charts the entire peninsula of Dingle and is an incredibly scenic drive. The entire route is only 47km (30 miles) and can start and finish in Dingle Town. This is a road trip you will not want to miss out on.
The route is breathtaking and as you make the twists and turns of the small Irish countryside lanes, you will experience moments of incredulity and awe at how beautiful the Irish countryside and seascape is.
Nervous drivers should be warned that many sections of the road are narrow, and are on the edge of a cliff but if you take it slowly, you will be fine.
Drivers will also find it hard to drive and concentrate on the road, as the views are spectacular from start to finish. Slea Head Drive is easily one the best things to do in Dingle and is breathtaking.
Scenic Slea Head loop should not be rushed, with plenty of stops along the way for photographs, small villages and exploring the waterfalls and beaches on the route. Average driving time leans towards 3 hours, depending on how frequently you stop.
Popular stops and towns along the way include;
Ventry
Dun Chain Pier
Ceann Sibeal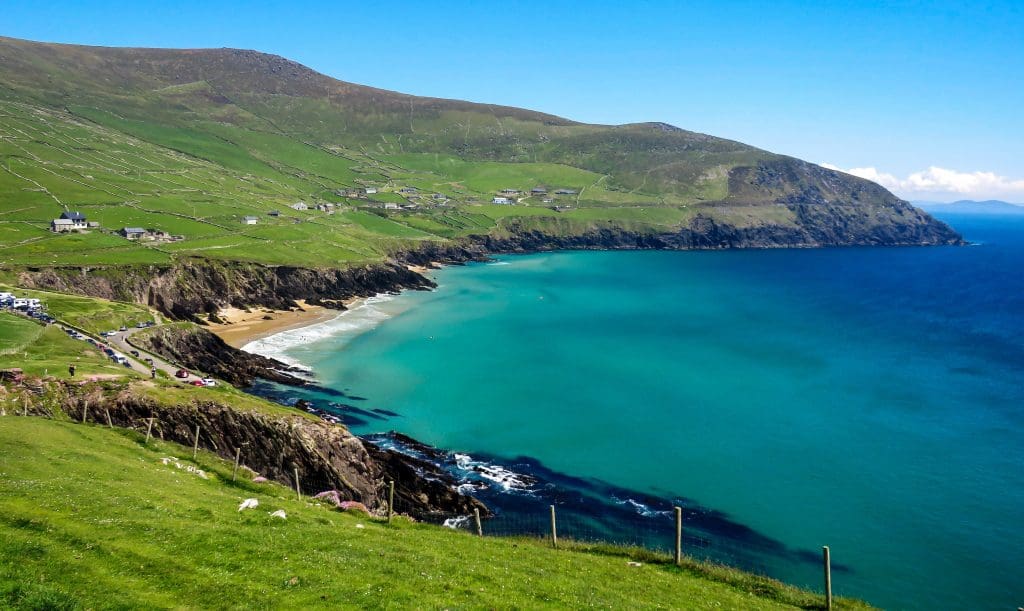 5. Dingle Oceanworld Aquarium
Dingle is the home to Ireland's largest aquarium. You'll find an array of underwater creatures that make this their home. And it's not just tropical reefs and fish, you'll also find colonies of Gentoo and Humboldt Penguins.
Of course, what is an aquarium without sharks, and the largest tank in Dingle Oceanworld Aquarium is home to the Sand Tiger Sharks. These slow-moving creatures can grow up to 3 meters and are a protected species.
Admission prices for the aquarium are 16.00 euros for adults, and 11 euros for children. Admission is from 10 am until 4.30 pm.
6. Dingle Distillery
For Whiskey, Gin & Vodka lovers, a trip to the award-winning Dingle Distillery is a must when visiting Dingle. A small visitors centre explains the process behind the crafting of the products in Dingle Distillery.
It's currently under construction as it prepares for a new improved visitor centre and plans to reopen in a couple of years.
The whiskey is aged in bourbon and sherry casks and comes in a Single Malt. For Gin lovers, Dingle Original Irish Gin has been making waves and winning awards thanks to its local ingredients.
Those ingredients include the distillery's own well water, as well as local fauna such as bog myrtle and rowan berries. It's very much all the flavors of Kerry in a bottle and of the tastiest things to do in Dingle.
7. Murphys Ice Cream
A trip to Murphys Ice Cream is an absolute must when visiting Dingle. Even if the temperature outside is freezing, and the rain is blowing you sideways, you need to go to sample some of the fantastic flavors.
Brothers Sean & Kieran set up Murphys in 2000 and their ice cream became so popular that you can now find stores in Dublin, Killarney & Galway.
One of the best things about Murphys Ice Cream is the use of natural flavors and ingredients local to the area. You won't find any nasty colorings or flavors in their ice creams.
Their use of local ingredients extends to dairy from the local cows in Kerry and even Sea Salt from Dingle seawater. Two must-try flavors are Irish Brown Bread & of course the Dingle Sea Salt. You'll be back for seconds.
8. Great Blasket Island
If you want to escape the hustle and bustle or experience an untouched island then head to Great Blasket Island. It is one of the most remote islands off the west of Ireland and was last populated in 1953.
Great Blasket Island was once home to a large Irish, Gaelige, speaking community whose literature now permeates Irish secondary schools. The island is deserted, but in recent years a number of self-catering cottages have popped up. This is one of the most unique things to do in Dingle and really quite unique.
Great Blasket Island is home to fauna and wildlife, and some of the most outstanding beaches you'll encounter this side of the Caribbean. There are plenty of hiking trails on this small island, 4 miles long by ½ mile wide (6 KM by .8 KM), and unreal vistas. As you wander around Great Blasket you'll be stumbling over the remains of cottages, stone walls, and the largest seal colony on the Atlantic Coast.
Dingle Bay Speed Tours operate a fantastic experience for those wishing to step foot on the island. The tour includes exploring Dingle Bay, wildlife spotting, and a 3-hour guided tour of Great Blasket Island.
Staying on Great Blasket Island
There are now five restored cottages on Great Blasket Island offering visitors a truly unique experience.
Each cottage has 2 bedrooms, with a small living room and dining room. In the kitchen, there is a 4 gas burner stove, sink, and kitchen utensils. Each house has a wood-burning stove, which is perfect and necessary for when the wild Atlantic winds start to pick up.
There are no shops, restaurants, or bars on the island (a small cafe during the summer months is in operation), so you will need to bring all food and drink with you. It is recommended that visitors staying in the cottages be physically fit as there are no cars on the island for transportation bags and belongings.
Working on Great Blasket Island
For the adventurous couple who want to have a once-in-a-lifetime opportunity, then consider becoming the caretaker of Great Blasket Island. This role changes each year, with thousands of people applying for the opportunity to take care of one of Ireland's remotest islands.
The role involves operating the cafe during the busier summer months, cleaning the cottages, and preparing for new arrivals. The role starts from April 1st to October 1st and is paid. Applicants from all over the EU are welcome to apply for the position.
9. Surfing in Dingle
Dingle is home to several of the best surfing spots in Ireland. Well, actually the entire West Coast of Ireland has some of Europe's best waves and draws surfers from all around the world.
If you've ever been tempted to learn how to surf and can't make it out to Bali for a surf camp, then you should check out the excellent surf schools in Dingle.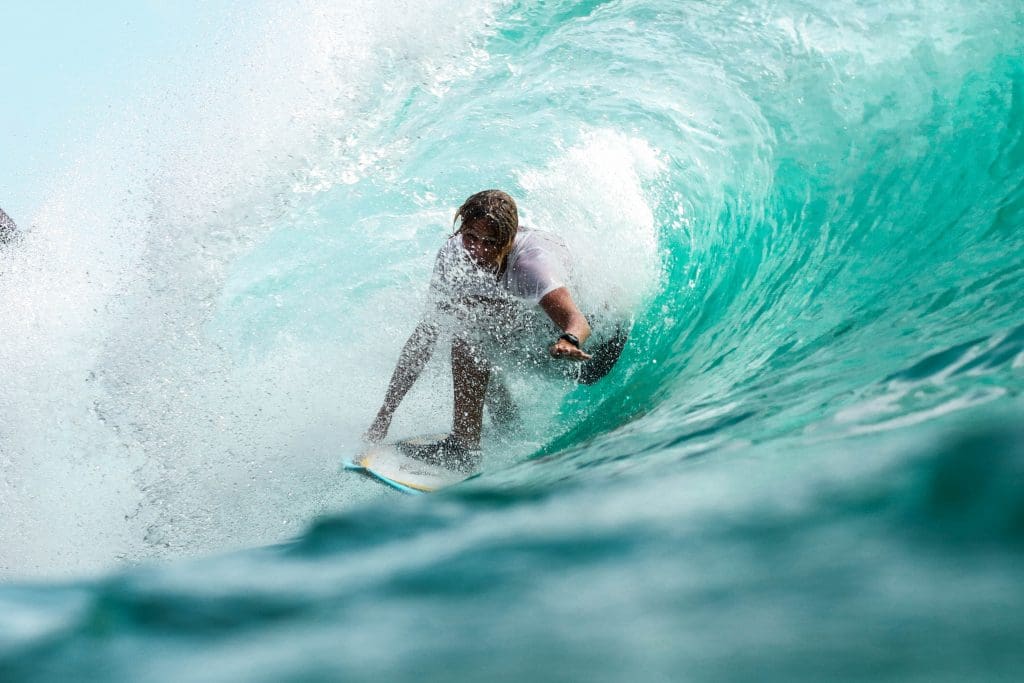 Thanks to the Atlantic Ocean and its incredible force, you will find some of the best surfing waves off the coast of Ireland here on the Dingle Peninsula. There are surfing and stand-up paddleboard classes that are led by experienced professionals who know the waves and weather.
How to get to Dingle
By Car
The nearest town before Dingle is Tralee. Follow signs for Dingle and the N86 from Tralee. It's a 50-minute drive from Tralee and 48 KM/29 Miles. Alternatively, you can take the R561 which is a superb road as it passes by the infamous Inch Beach, a surfer's paradise.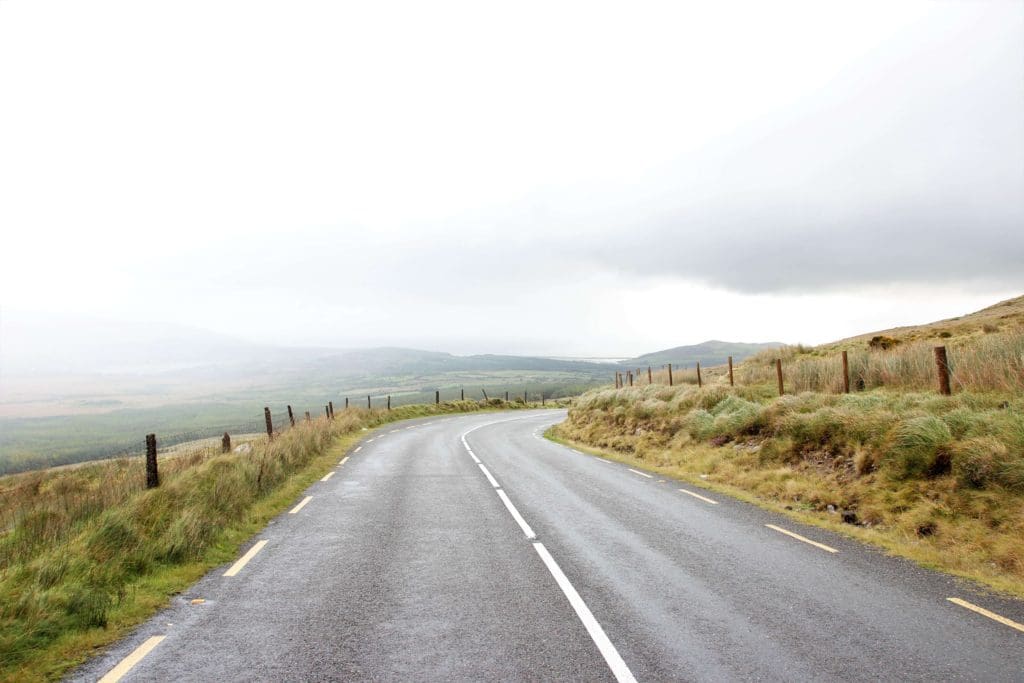 By Plane
The closest airport to Dingle is Shannon Airport. With international flights from New York JFK & Newark NJ, London, Wroclaw & Malaga arriving on a daily basis from March – to September, this is the best airport to arrive at for exploring the South West of Ireland. Rental cars are available at Shannon Airport, I like to use RentalCars when hiring cars overseas.
So many things to do in Dingle…
With so many great things to do in Dingle, you should consider spending a minimum of three days exploring this amazing part of Ireland. Dingle is popular for a good reason, it has jaw-dropping scenery, but it also has one of the liveliest and most hospitable towns in all of Ireland.
You won't forget your drive around Slea Head or the best pint of Guinness in a hardware store anytime soon.
Did I miss out on anything from this list of things to do in Dingle? Leave a comment and I'll include local recommendations and other suggestions.