How To Spend 24 Hours in Paris (+ Map!) in 2023
Ok, so let's get the bad news over and done with, 24 hours in Paris is going to make you fall head over heels in love with the City of Love, that you may extend your visit or just plan on never leaving. Seriously, Paris is that magical.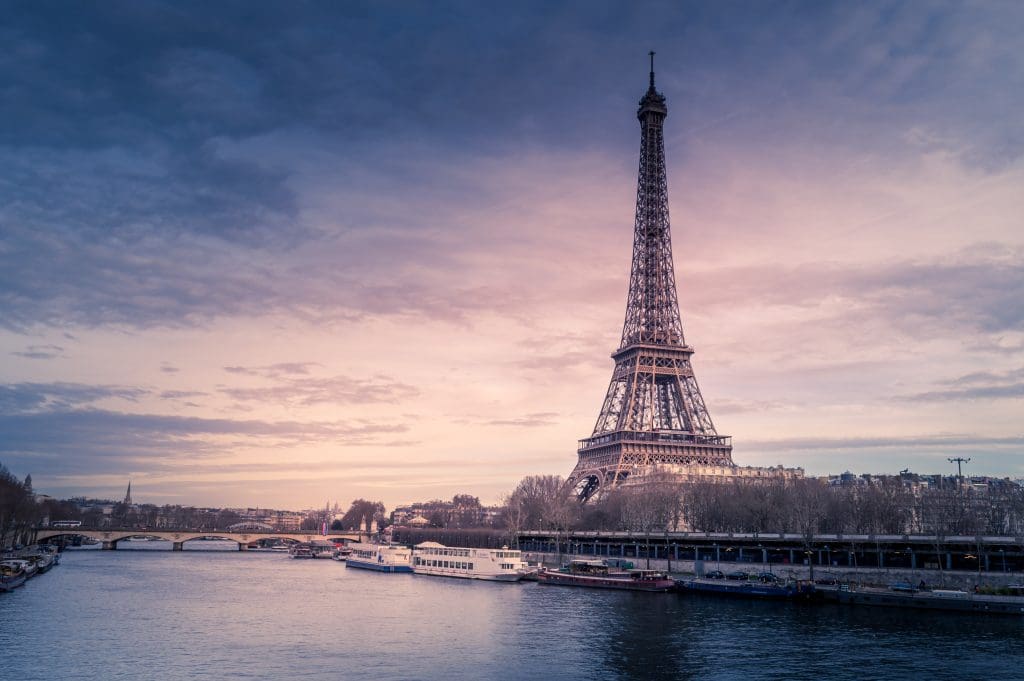 But the good news is that if we only have 24 hours in Paris, we are going to use that time wisely and see everything that we need to see in that 24-hour time frame. Are you ready? Alright, let's get going, time's a wasting!
24 Hours in Paris – The Itinerary
The Morning
We are going to get our steps in today, so make sure you've got your comfiest pair of shoes on as we explore the city of Paris in 24 hours.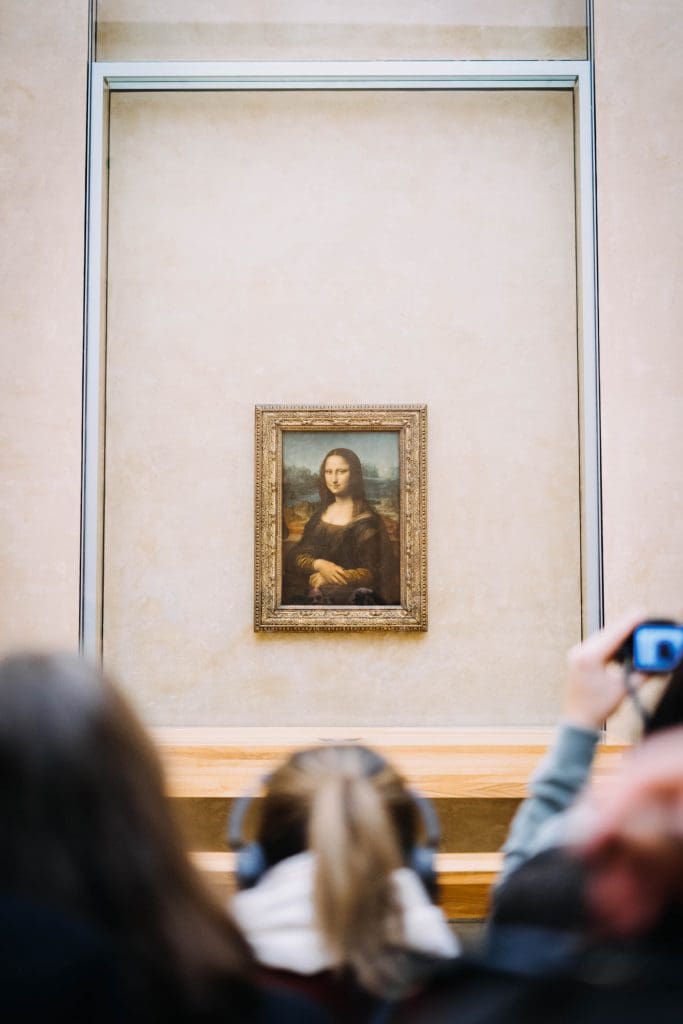 9 am – This morning we are going to start our visit at the Louvre, one of the world's most famous art museums. Following my quick guide on what to see in Louvre in two hours, you'll spend your visit hitting the highlights of the Louvre.
That means glimpsing the Mona Lisa in the flesh, and admiring the remarkable works of Vermeer and my favorite statue of all time – Psyche revived by Cupid's Kiss. Book your tickets in advance to avoid long lengthy lines! Book your tickets to the Louvre here.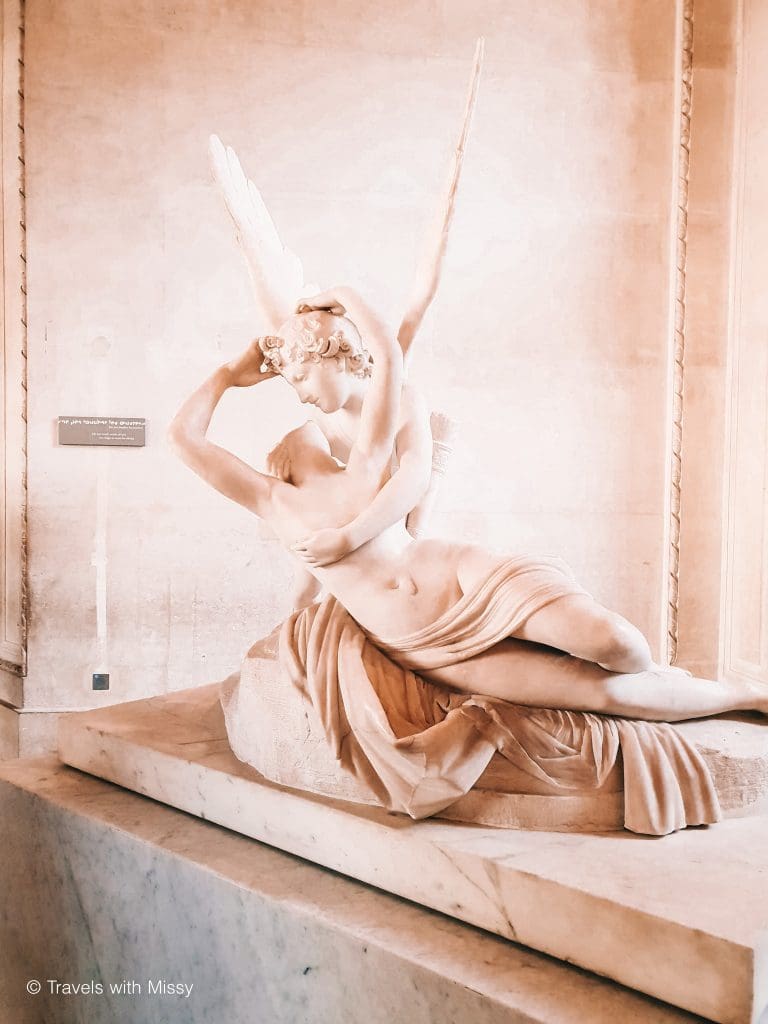 11 am – It's time for a french pastry. And by that I mean you are going to visit one of the most incredible pâtisseries in Paris. Cedric Grolet has charmed millions of viewers on TikTok with his incredible creations. You may have to line up for one of the bakery's famous croissants, but it's totally worth it (as is the price tag too).
Afternoon
12 pm – Time to sit down and see some of Paris' highlights from the comfort of a Seine river cruise. Enjoy a 2-hour river Seine lunch cruise that includes a 3-course meal and some of the best sights in the city.
The river Seine lunch cruise will take you past some of the iconic landmarks such as the Eiffel Tower, Notre Dame Cathedral, Musee D'Orsay & Ile de la Cite. Sit back and enjoy the view and rest your feet for a while.
(Swap this lunch activity for dinner if preferred).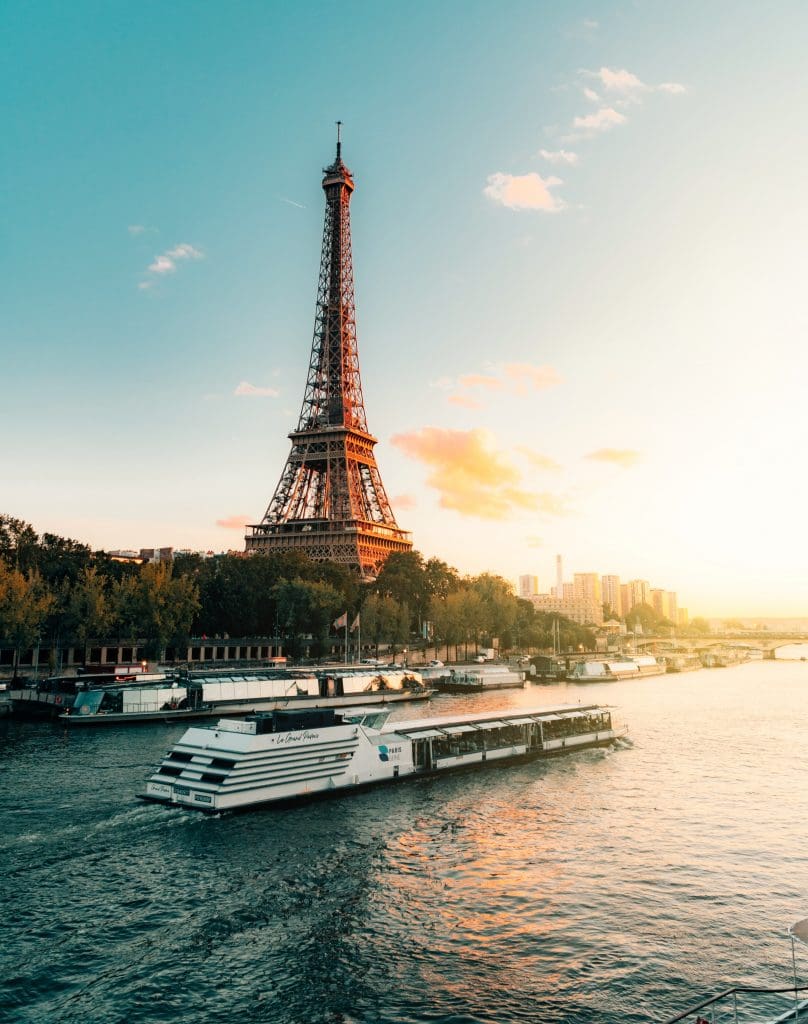 2 pm – Step off the boat and you'll be (hopefully) standing in front of the Eiffel Tower. One of the most iconic landmarks in the world, you can explore the Tour de Eiffel and visit the top floor for incredible views across the city of Paris. There are many opportunities to take excellent photos around the area. Explore my guide on where the best spots for taking pictures of the Eiffel Tower are.
4 pm – You deserve a rest or a visit to one of the many cute Parisian cafes that are an integral part of French culture. Sip on a cafe au lait and watch the world go by.
Evening
6 pm – Once you've spruced up in your hotel room or accommodation, hop on the Metro and make your way to the area of Montmartre. An area known for the many artists that gather in the city, you'll find it quaint and almost village-like in its appearance. Nearby Sacre Coeur is one of the finest churches in Paris and has jaw-dropping views across the city. Watch as Paris lights up.
8 pm – Dine in one of the many incredible restaurants in Montmarte such as Le Refuge des Fondus a hysterically cool restaurant that takes dining to another level. Squeeze in between your fellow dinners, soak bread and vegetables into the delicious gooey cheese fondue and drink from baby bottles! Make sure to book in advance.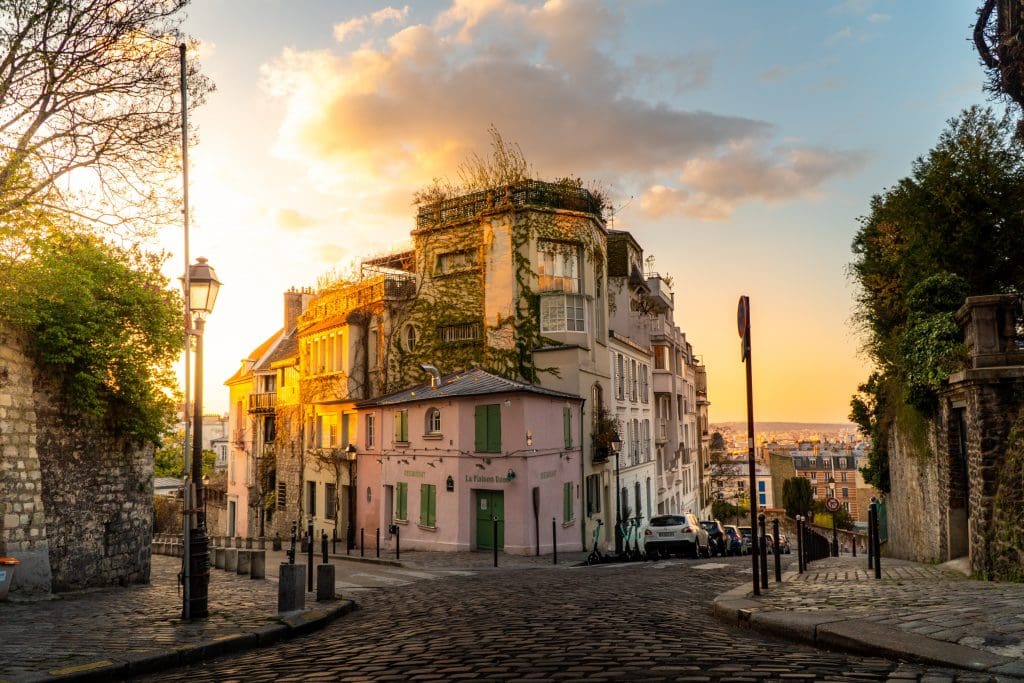 Or alternatively head to one of the incredible cabaret shows at the Moulin Rouge or sexy Crazy Horse. At the Moulin Rouge you can enjoy dining with glasses of champagne, watching the infamous can-can, and experiencing one of Paris' most watched shows. Crazy Horse is a bit further afield but is a mesmerizing show that needs to be seen to be believed. Add it to your bucket list for next time.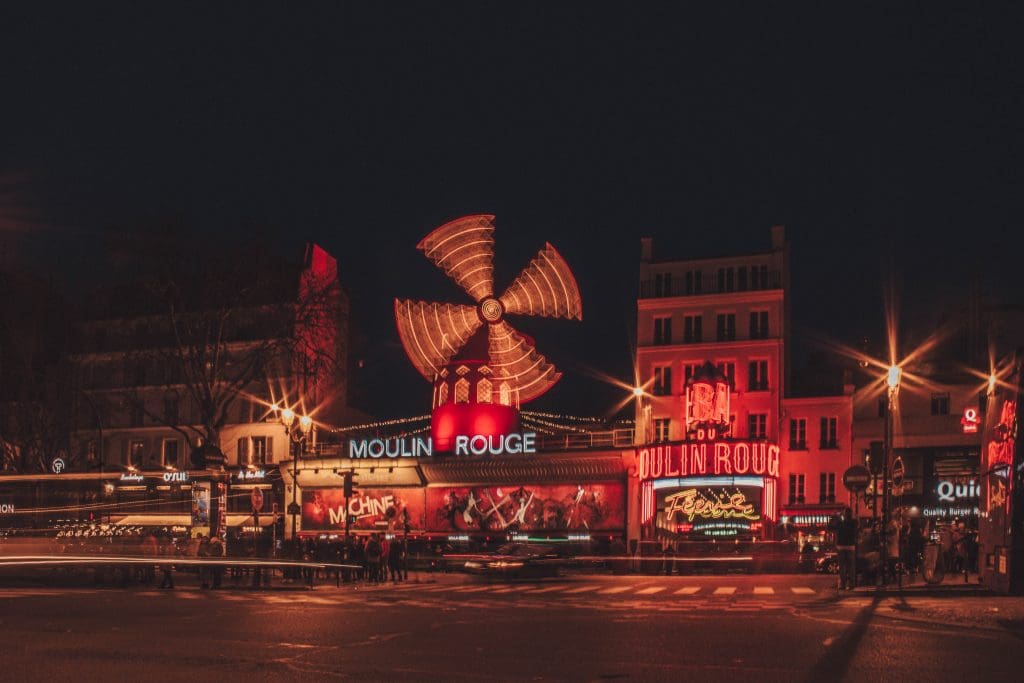 11 pm – Your 24 hours in Paris are almost up but there is still time for a cocktail or two in one of the fun cocktails bars in Paris. Visit a hidden cocktail bar in a laundromat (yes, seriously). One of the washing machines is actually a secret door to a speakeasy, Lavomatic.
Late – Time for bed! Drag your weary body back to your accommodation. Congratulations you've spent an action-packed 24 hours in Paris and hit a lot of the highlights.
There is so much more to see in 24 hours in Paris, so you'll just need to revisit to experience it all. Some alternatives to the following itinerary include:
Spending an afternoon and evening walking around Le Marais, one of the most fashionable and fantastic districts in the city.
Spend a couple of hours in Musee d'Orsay.
Grab a baguette and sit on the edge of the River Seine.
Walk around the small island in the middle of the River Seine, Ile de la Cite.
Visit Notre Dame and marvel at the impressive rebuild of the fire that almost destroyed it in 2019.
Spend an afternoon in the many gardens in Paris, the Jardin Tullieres are beside the Louvre and are a wonderful place to spend a sunny afternoon.
Spend an afternoon or late evening enjoying one of the many spectacular rooftop bars in Paris.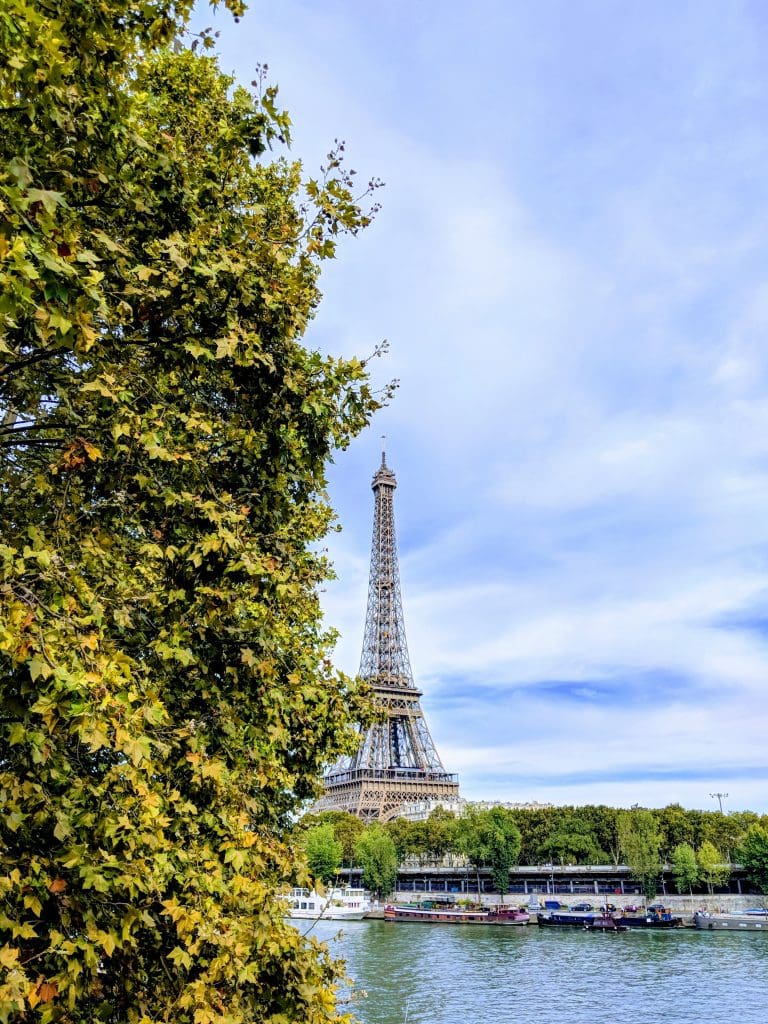 Where To Stay In Paris
For a centrally located hotel for your 24 hours in Paris, I would recommend being in an area that makes it easy to hop on a metro to see some of the sights.
Novotel Paris Les Halles // Close to a large metro and RER stops of Chatelet Les Halles, you can easily get around the city from this part of Paris.