Torn between a stay in Naoussa or Parikia? Undecided where to base your stay on Paros? I've got you covered. Paros has exploded in popularity over the last 10 years and especially post-Covid.
A lot of visitors who are fed up with the crowds of Santorini or the prices of Mykonos are heading to neighboring quieter Cylcade islands such as Paros or Milos. On Paros, you'll find beautiful beaches, unspoiled landscapes, affordable accommodation, and beautiful towns.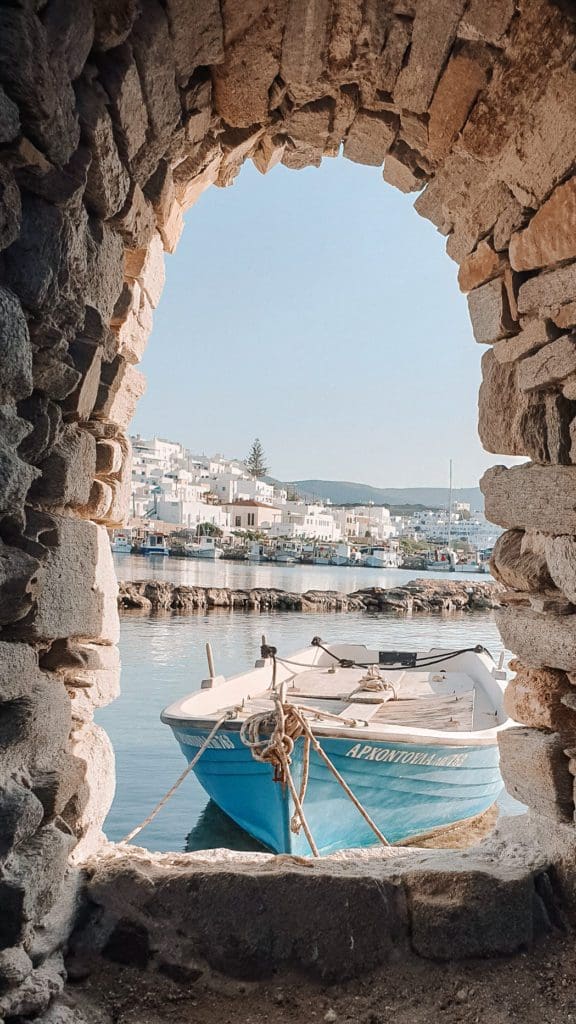 Two of the most popular places to visit are Naoussa or Parikia. And whilst there are a number of other locations to stay in when visiting Paros such as Aliki, Drios and Lefkes, the towns of Naoussa and Parikia remain most visitors' top choices.
Naoussa or Parikia Overview
So where should you base your time on Paros? To help you answer the question of whether your should visit or base your stay in Parikia vs Naoussa, think about the following questions.
How long are you planning to stay in Paros?
Will you be renting a vehicle in Paros?
Are you planning on exploring the entire island of Paros?
Is shopping and boutique hotels a priority for your stay in Paros?
Are you looking for the perfect Instagram spot?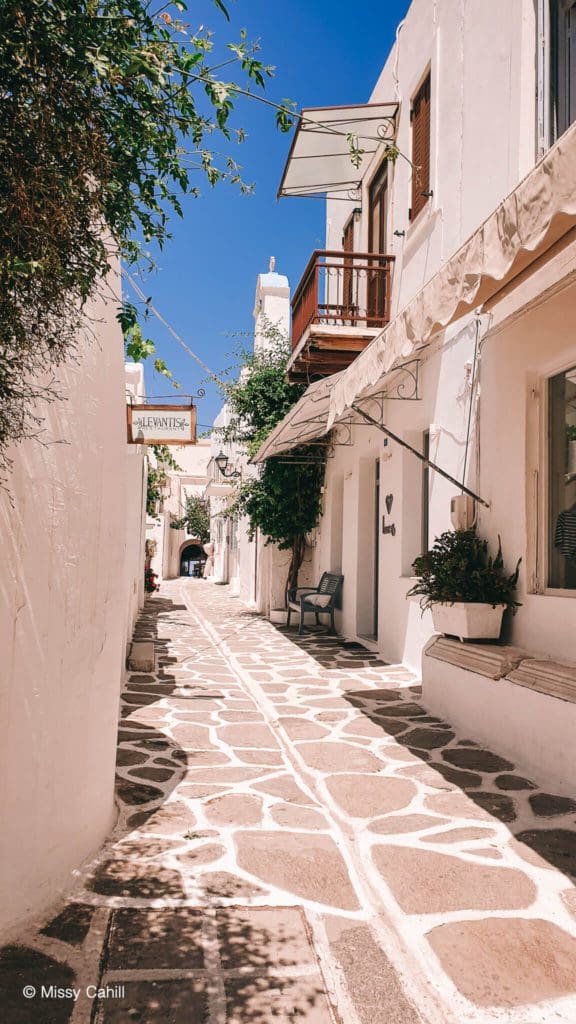 Parikia
Parikia is the capital of Paros and is therefore one of the larger towns on Paros. Ferry arrivals from neighboring islands and Athens arrive at the port in Parikia throughout the day. Parikia is lovely, with winding backstreets, the ruins of a former Venetian castle, seafront restaurants, and a great selection of stores.
Parikia is a great place for shopping for local souvenirs and hand-crafted items. With many of the stores owned by local artisans, you can pick up some beautiful linens and even a pair of made-to-order sandals.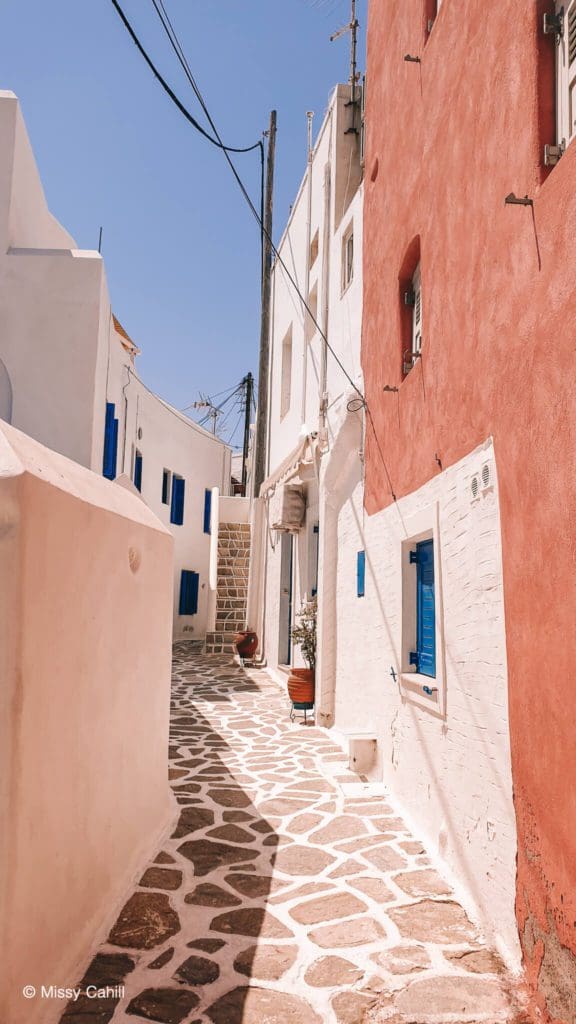 If you plan on exploring Paros by public transportation, then basing your stay in Parikia makes a solid choice. The local bus has routes that connect Parikia with Naoussa, Lefkes and other parts of the island.
Naoussa
The town of Naoussa is undeniably beautiful. In fact, there is quite no other place like it in the Cyclades. With an active harbor, the towns square hosts a number of outdoor restaurants that are jaw-droppingly spectacular and equally delicious.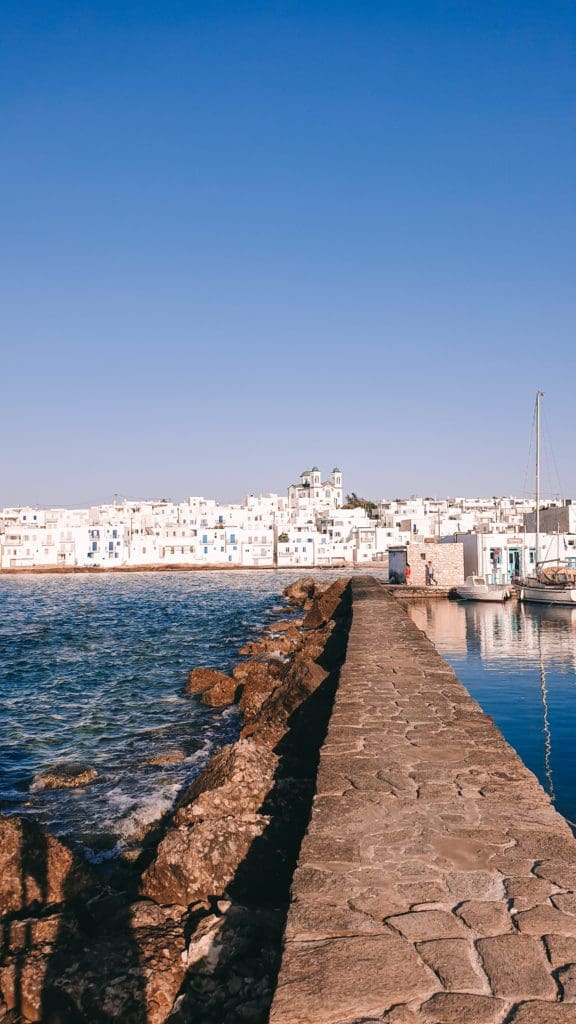 Naoussa is located 10 kilometers from Parikia and is a straightforward drive from the port of Parikia. Having your own transportation is highly recommended, however, there is a local bus that circumnavigates the island quite frequently.
Keen shoppers will adore the stunning stores in Naoussa. Alleyways with beautiful blossoming Bougainvillea lure passerby's for photo opportunities, or to sit down and enjoy a delicious cocktail.
Both Naoussa and Parikia are made up of maze-like streets that spiral around the center. The beauty of getting lost in either Naoussa or Parikia is that you don't know what is around each corner.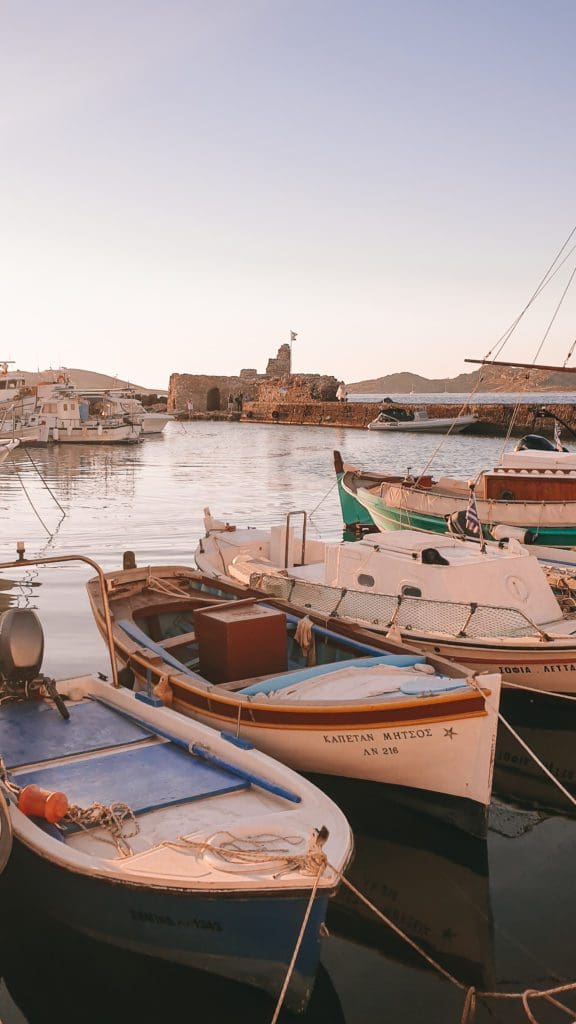 Naoussa vs Parikia Hotels
Naoussa has a wide variety of boutique accommodations compared to Parikia. You'll find a lot of the 4 and 5-star hotels in and around Naoussa.
That isn't to mean that Parikia doesn't have a good selection of decent hotels. There are some lovely hotels within Parikia and a short walk from the center of town.
For an overview of hotels in Naoussa or Parikia, check out my guide to hotels in Paros here.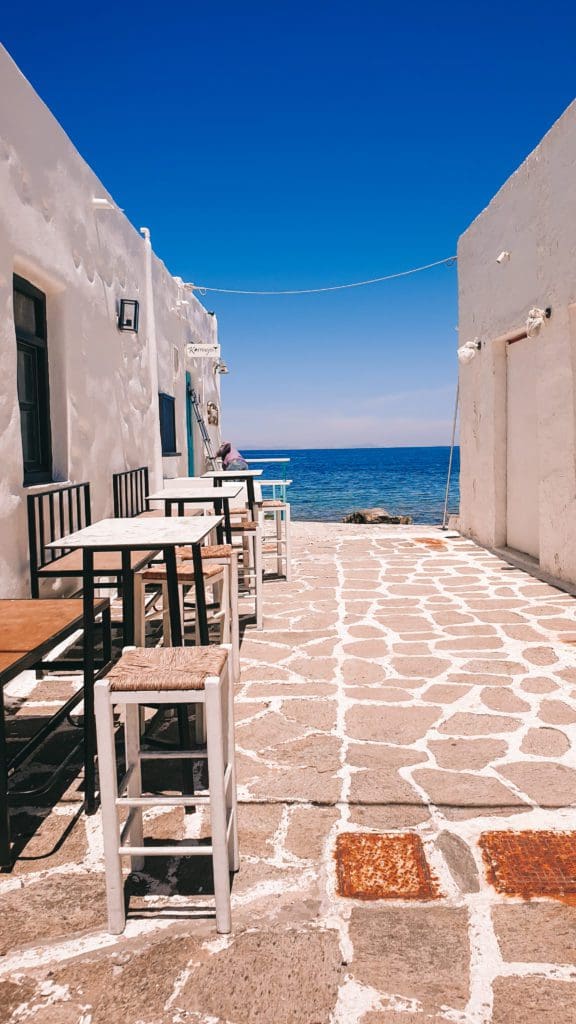 Naoussa vs Parikia Restaurants
The restaurants in Naoussa tend to beat Parikia for their elegance and quality of food. The restaurants in Naoussa also have some of the best and most photogenic locations in the Cyclades that are quite hard to beat.
There are a good selection of restaurants in Parikia, and the ones that line the seafront vary in quality. Around the backstreets of Parikia, you'll find a much better selection of places to eat in.
Naoussa or Parikia – Which One Will You Choose?
Parikia has a lot of charm, but in comparison to Naoussa, it does pale. Parikia is a perfect place to base your stay in Paros if you are short on time, and are not renting a vehicle to explore the island.
If you are visiting the island for a day being based near the ferry terminus make a wise decision for quick visits to Paros.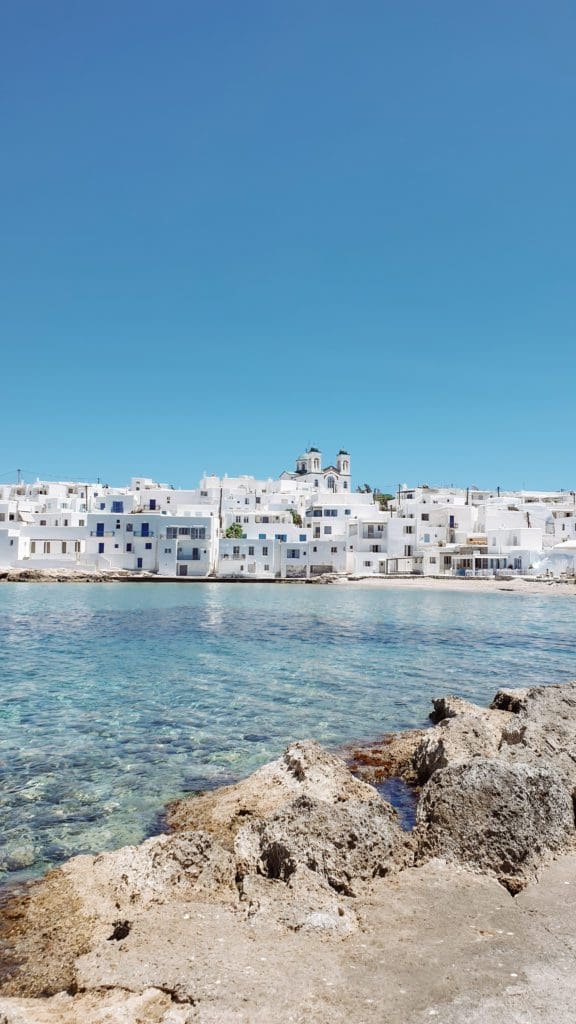 Naoussa is an unbeatable location to base your stay in Paros in. It covers all the needs of great boutique hotels, nearby beaches, superb restaurants and outstanding beauty. It's impossible not to fall in love with Naoussa.
Naoussa makes a great place to stay for longer visits and if you have your own vehicle to explore the other parts or Paros and its many wonderful beaches.
Conclusion
For a full guide on Paros and other places on the island that are worth visiting, check out my post here.
If you are torn between Naoussa or Parikia, consider Parikia for a short 1-day visit. If staying in Paros longer and are looking for stunning scenery, excellent restaurants, and a great selection of accommodation options, then consider Naoussa.