How to Plan a Trip to New York: Airports, Getting Around & Where to Stay in 2024
New York City is a bucket list destination for a lot of visitors. And it's easy to see why, with a skyline that will make your jaw drop (even if you're from Chicago), main character energy, and endless things to see and do, New York has it all.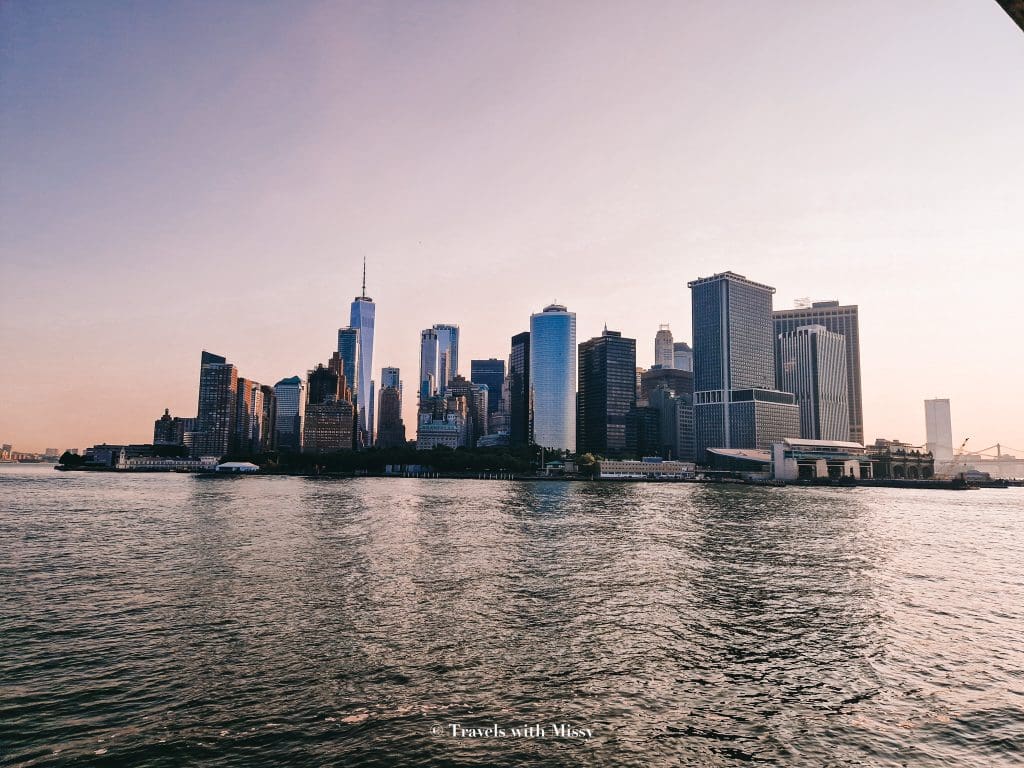 So when it comes time to plan a trip to New York you may be overwhelmed with all the details such as which airport to land at, where to stay, and even how to get around the Big Apple. Don't worry I've got you covered.
After 8 visits to New York over the past decade, I feel like I'm beginning to get a better understanding of what planning a trip to New York looks like. That's not to say that I've seen it all or do everything you can possibly do in the City that Never Sleeps.
On my most recent solo trip to New York, I visited Ellis Island for the first time, something that I had failed to do on the previous 6 trips. There is just so much to see and do in New York and I think thats why people love it so much. It's impossible to be bored in New York.
New York Travel Tips
Getting Around
Subway & Buses: $2.75 per ride
Staten Island Ferry: Free
App: CityMapper for getting around
GoCity Pass
Want to see all the sights and attractions of New York but are worried about the price? Check out the GoCity Pass which covers all the top tourist attractions in New York City and has THE best savings.
Mobile Data – Airalo eSim
If you are traveling to the US and want to use your phone – make sure to download the Airalo app. If you have a newish phone with an eSim you can purchase a number of plans that will allow you to operate your phone as normal. The plans start from $6 for 1GB of data. Data roaming from outside the US is crazy expensive.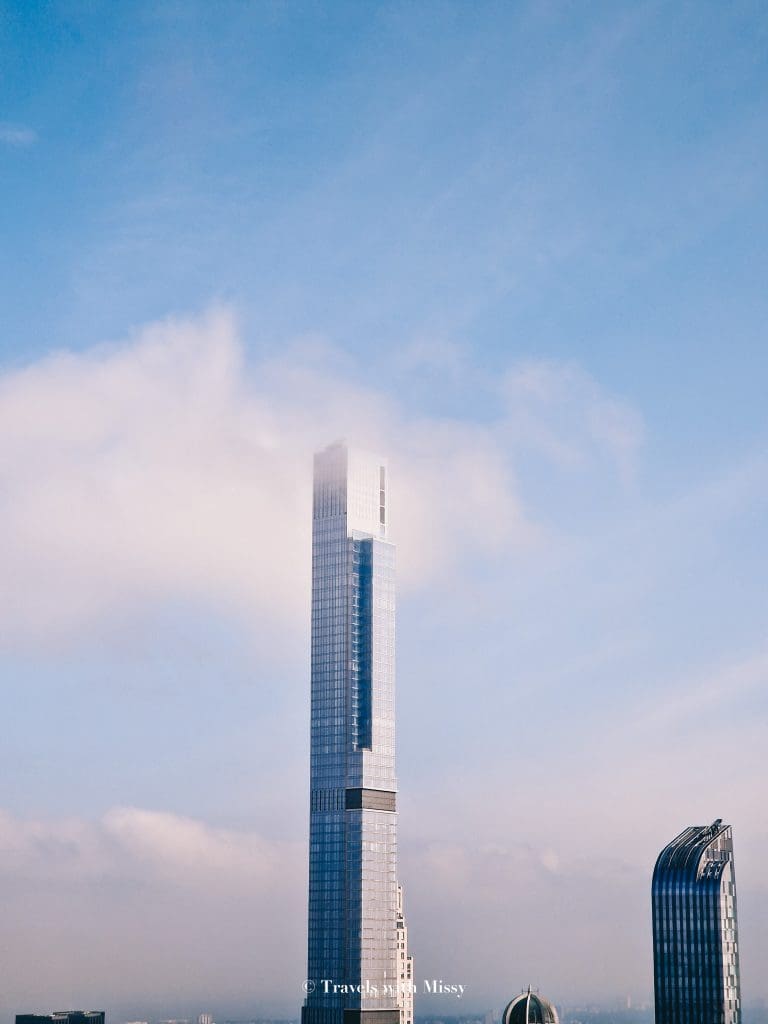 New York Airports
John F. Kennedy International Airport
JFK Airport is enormous. It's the size of a small European city and has 5 terminals in total. It's also the furthest airport from Manhattan, located in the borough of Queens. It's the busiest gateway airport for international arrivals in North America.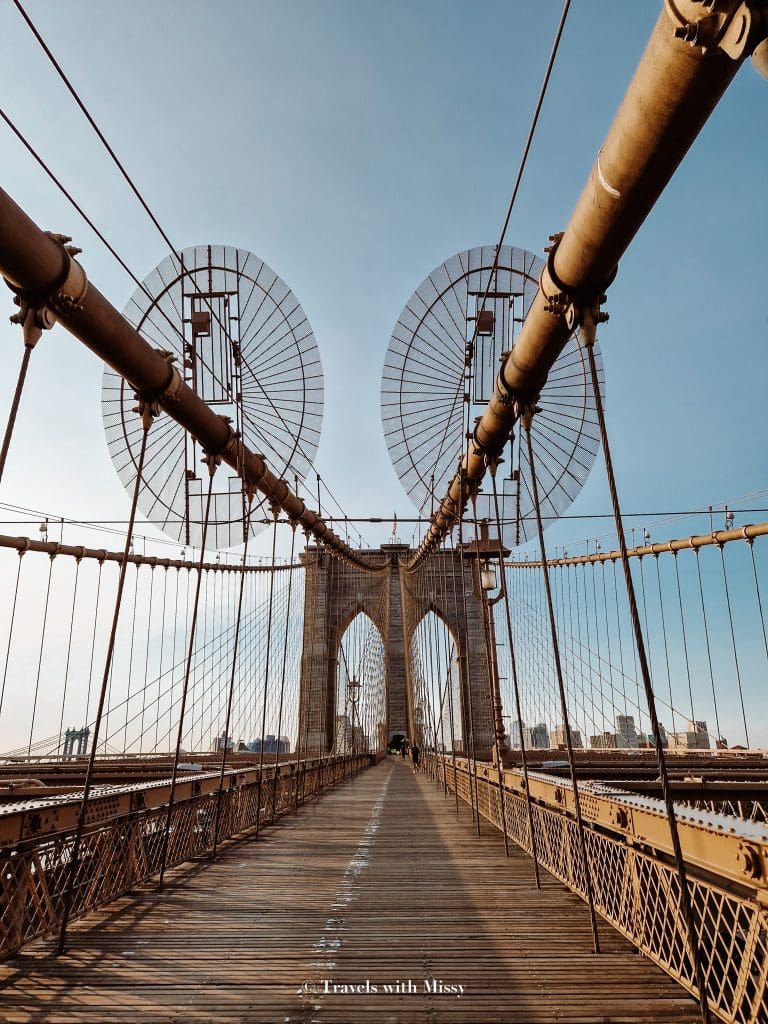 LaGuardia Airport
Serving mostly domestic flights, LaGuardia Airport is located in Queens. For international travelers, the only way to access this airport is to fly from a country that authorizes US Border pre-clearance such as Dublin Airport or Shannon Airport in Ireland.
There are only a handful of countries located around the world that have US-Border pre-clearance and it's worthwhile traveling through them as you enter the US in a domestic terminal and therefore avoid lengthy US immigration lines.
Newark Liberty International Airport
The closest airport to Manhattan is Newark Liberty International Airport located in New Jersey. Newark is the 2nd largest airport in the New York airport system and is a major hub for international flights from Europe & Asia.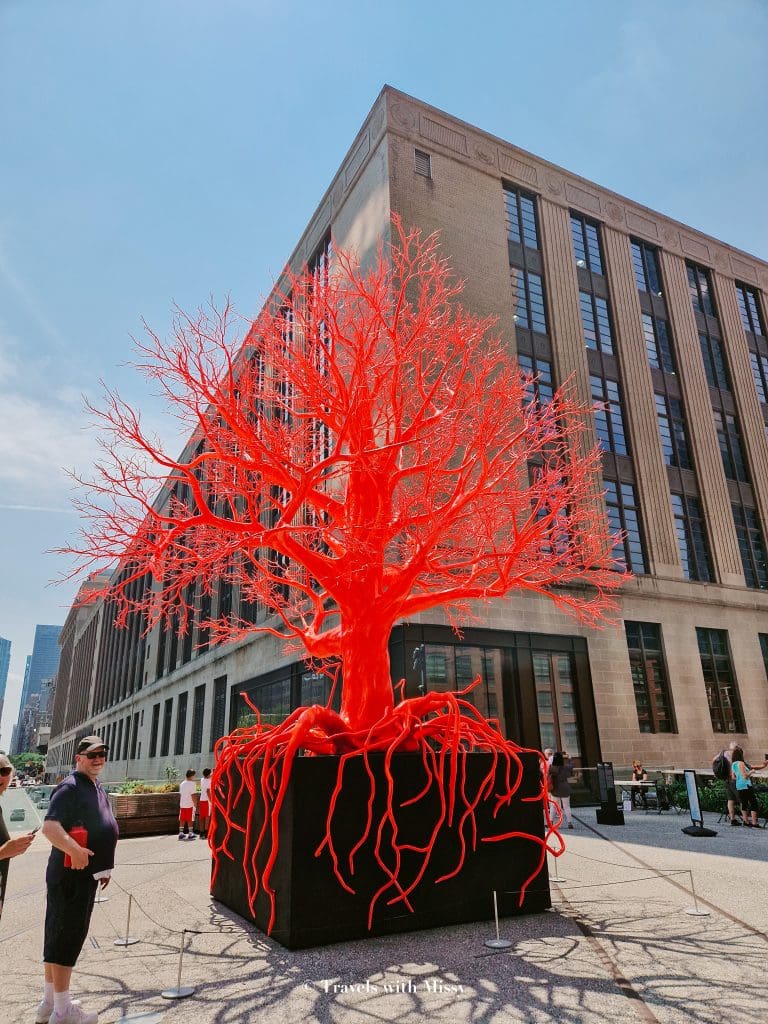 Global Entry Pass
If you are an international visitor from the following countries – you can apply for the Global Entry pass that provides you with quick and easy entry into the United States. It costs $100 and is valid for up to 5 years. If you are a frequent traveler to the US and eligible for Global Entry, you should consider applying for it.
Citizens of the following countries can apply for Global Entry:
Argentina, Brazil, Bahrain, India, Colombia, Germany, Mexico, Netherlands, Panama, Singapore, South Korea, Switzerland, Taiwan, United Kingdom.
Immigration/ESTA
Immigration wait times for international visitors can be lengthy. We once waited 1.5 hours in line (with only two agents working) in Terminal 1 on our most recent visit. The wait time easily could have doubled in time, however, they opened up more desks. Be prepared for a wait time of up to 1 hour when passing through US immigration.
If you are not a US citizen, check the travel advice for your country and see what requirements you need when visiting the United States. An Electronic System for Travel Authorization (ESTA) is usually required for those seeking entry to visit the US for less than 90 days. Check your countries eligibility here. The price of an ESTA is $21 and it is valid for 2 years from the date of application.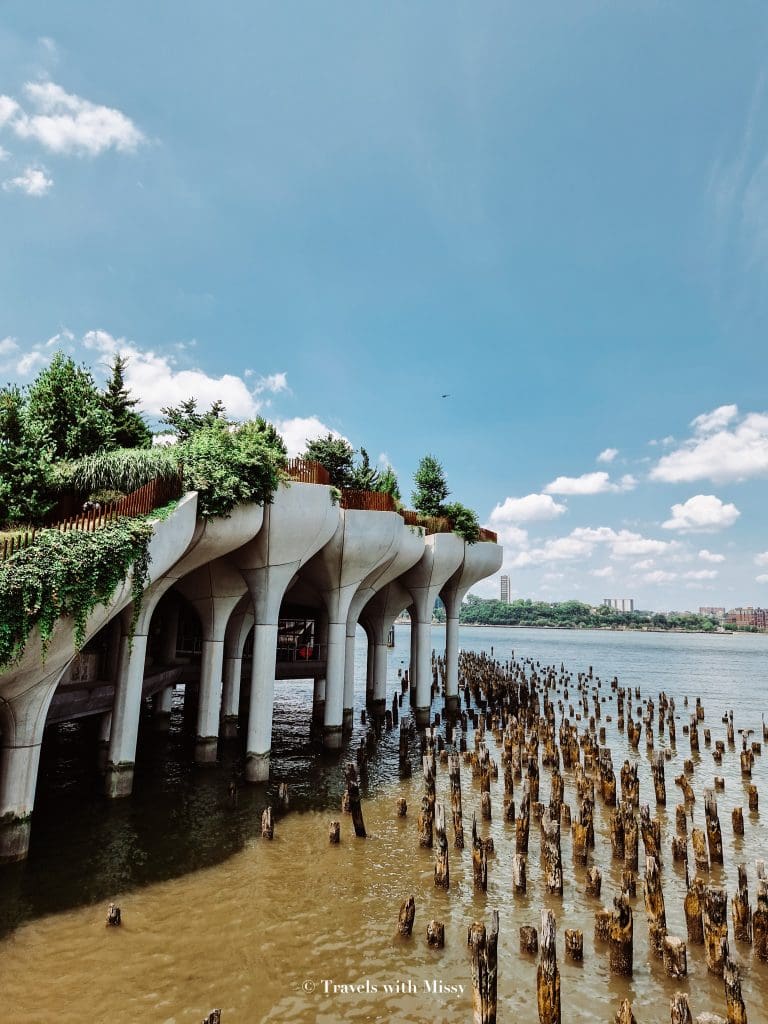 Getting into Manhattan
For most visitors planning a trip to New York means basing their stay in Manhattan. Depending on which airport you arrive at there are a number of options. A taxi into Manhattan from JFK or LaGuardia can take up to an hour, depending on traffic.
AirTrain
AirTrain JFK: The AirTrain JFK takes passengers around the terminals of JFK Airport and is a cheap option of getting to either the train stations of Jamaica or Howard Beach. From Jamaica Station you can take the subway directly into Manhattan via the E, J & Z Subway lines.
From Howard Beach Station you can connect to the A Subway Line which will take you to Lower Manhattan & Brooklyn.
At the time of writing, the AirTrain at Terminal 1 in JFK Airport was not operational – there were shuttle buses, however.
The price of the JFK AirTrain (free between terminals) is $8.25 + subway fare $2.75 = $11.
AirTrain Newark: The cheapest option to get from Newark Airport to Manhattan is to take the AirTrain Newark around the airport terminals before changing to NJ Transit at Newark Liberty International Airport Station. From the Newark Liberty International Airport Station, you can travel directly to Penn Station in Manhattan in under 30 minutes. The price is $15.25 and the entire journey should take around 1 hour.
Taxi
From JFK: Taxis have a flat rate of $70 (excl. tips & tolls) into Manhattan.
From LaGuardia: Depending on your end destination – the flat rate to Times Square is $30 -$38 (excl. tips & tolls).
From Newark: A flat rate of $50 – $60 (excl. Tips & tolls) depending on the end destination.
Ride Share – Uber & Lyft
You can book an Uber & Lyft from the airport that you arrive into. We booked an Uber from Terminal 1 JFK Airport into Manhattan with the ride taking 60 minutes and costing $98 (excl tip).
Download the Uber app before arriving or use your Airalo app for data and mobile connectivity.
Helicopter Transfer
Want to skip the hectic New York traffic and be in the city in 10 minutes? Then you've got to check out the Helicopter transfer service from BLADE priced at $185 per passenger. The journey takes 10 minutes from JFK Airport and drops guests off at the Blade Lounge on W 30th Street. It's not the worst way to arrive into New York City.
Where to stay in New York City
Deciding where to stay in New York for the first time can be an overwhelming decision. So let's break it down by the most popular neighborhoods in Manhattan and discover which area suits your vacation needs best.
Midtown Manhattan
One of the best places when deciding where to stay in New York for the first time is in Midtown Manhattan. With everything on your doorstep, you'll find most of the attractions and shopping are only a few steps away.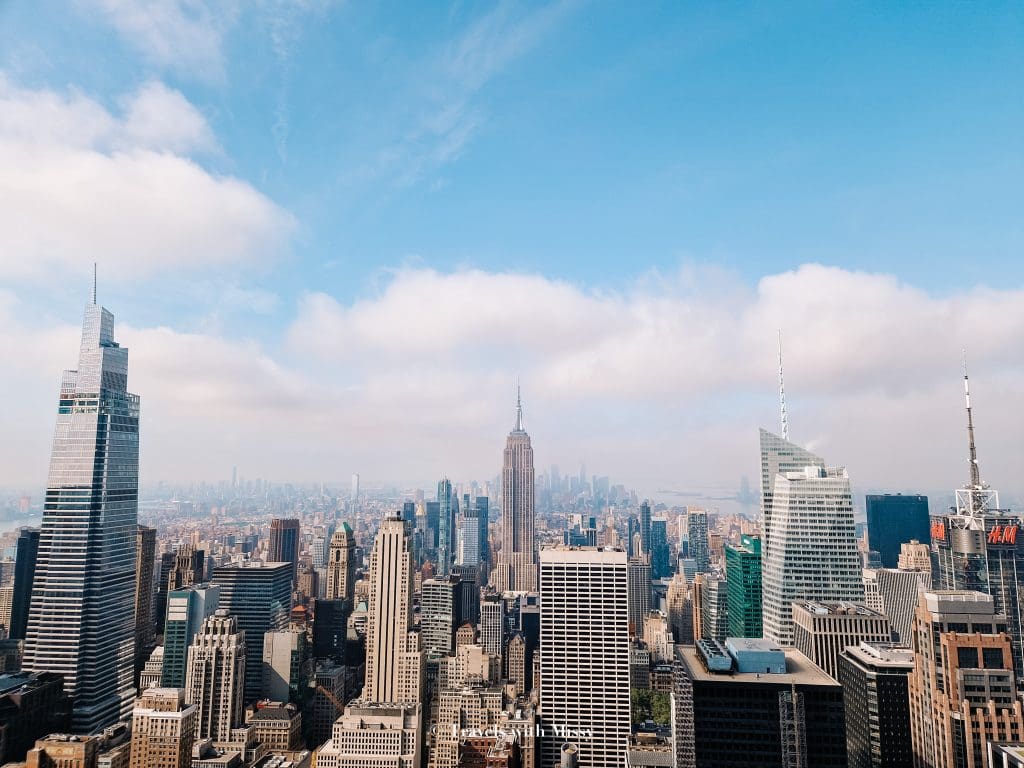 Midtown is fantastic for seeing a show on Broadway, visiting Times Square, or shopping until your bank calls you out of concern for how much you're spending. This is a fantastic area to base your vacation and there are endless options for hotels depending on your budget.
I've stayed in this area for most of my visits to New York and it never fails to amaze at all the awesome things to see and do on your hotel's doorstep.
Popular sights in Midtown include:
Empire State Building
Times Square
Broadway
Shopping, shopping & more shopping
Madison Square Garden
Grand Central
New York Public Library
Flatiron Building
Chrysler Building
Financial District
The Financial District (FiDi) of New York is a popular place to base your stay in New York for the first time. It's the oldest part of the city, where Dutch traders arrived in the 17th century, and you'll find historical taverns, streets, and history in this awesome area of New York.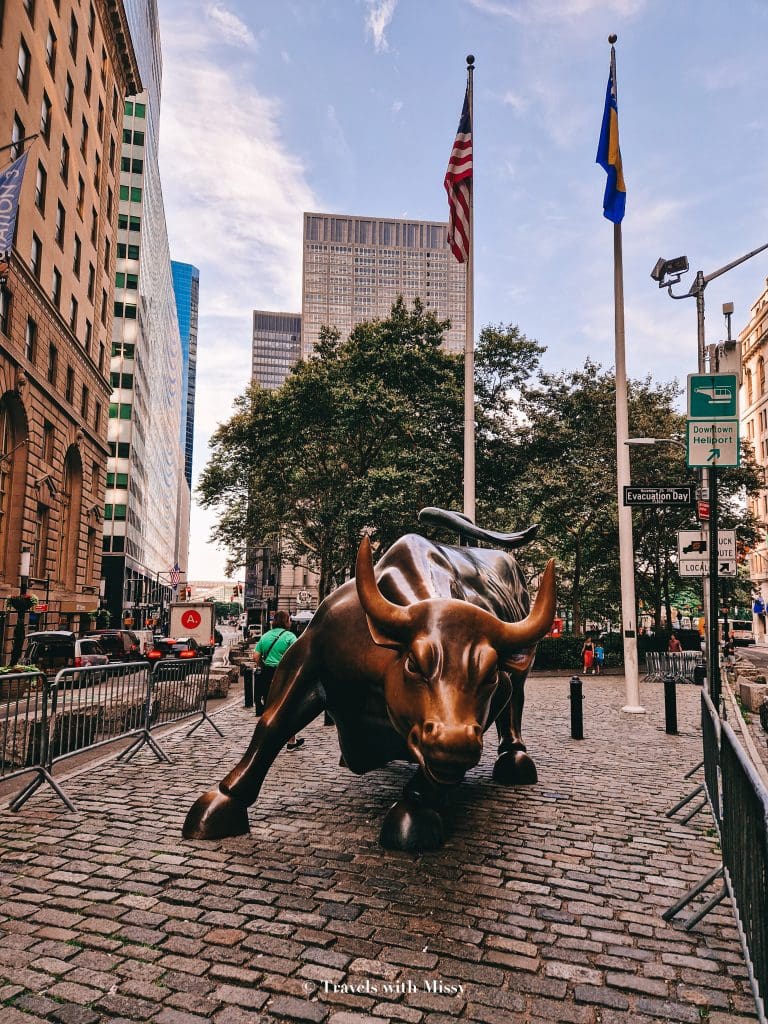 During my latest trip to New York, we stayed in FiDi and I can highly recommend the area for its practicalities. Close to numerous subway stations and lines, getting around the city is super easy. Plus basing your stay in the Financial District of New York means you are close to some of the highlights such as:
Battery Park (departures for the Statue of Liberty & Ellis depart from here)
Wall Street & New York Stock Exchange
Charging Bull of Wall Street
9/11 Memorial Pools & Museum
One World Trade Center (Tallest Building in the United States)
Brooklyn Bridge
Seaport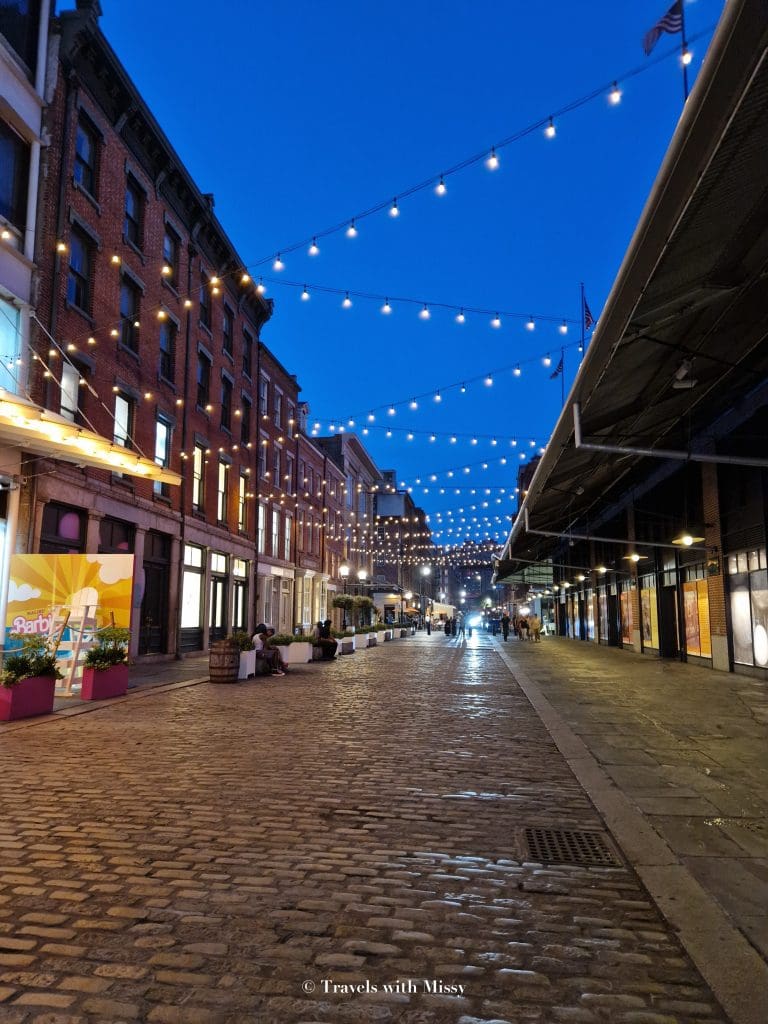 Greenwich/Tribeca
The area around Greenwich, or the Village as it's colloquially called, is a fantastic area that buzzes with some of the city's best restaurants and bars. This area of New York which stretches from Tribeca up to Hells Kitchen is a vibrant collection of neighborhoods that resemble small villages.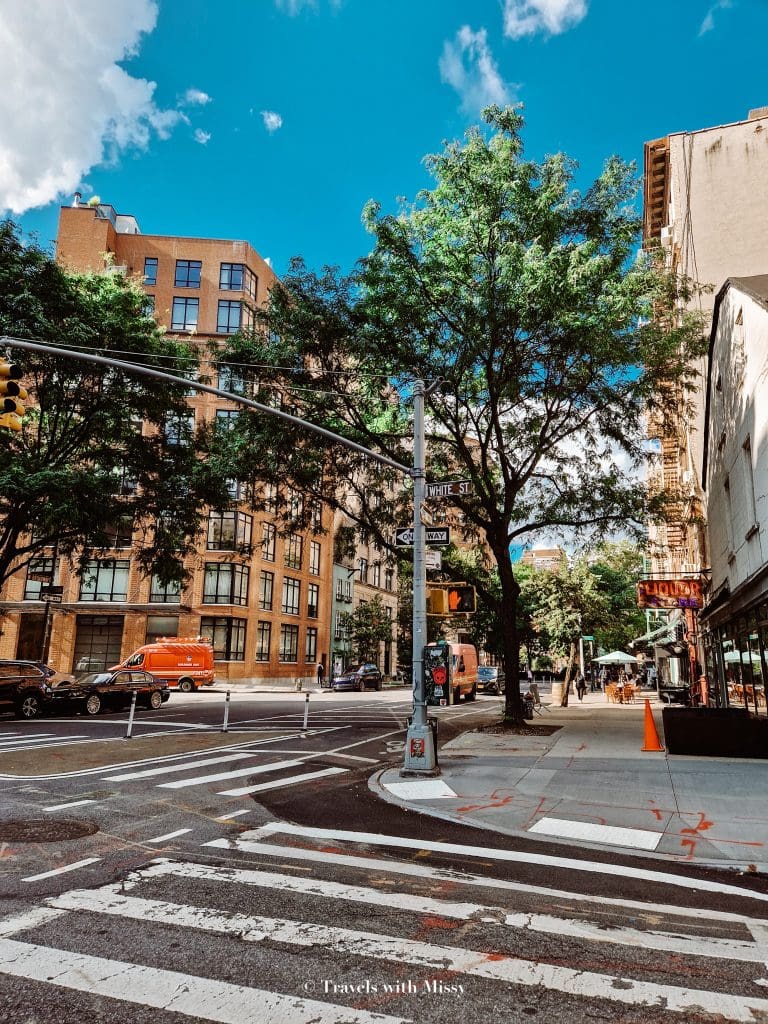 They're a fantastic place to stay if you are looking for that ultimate local feeling of being a tourist but avoiding all the super touristy spots of a city.
Highlights:
Chelsea Markets
The High Line
Little Island
Brownstone Buildings
Best restaurants & bars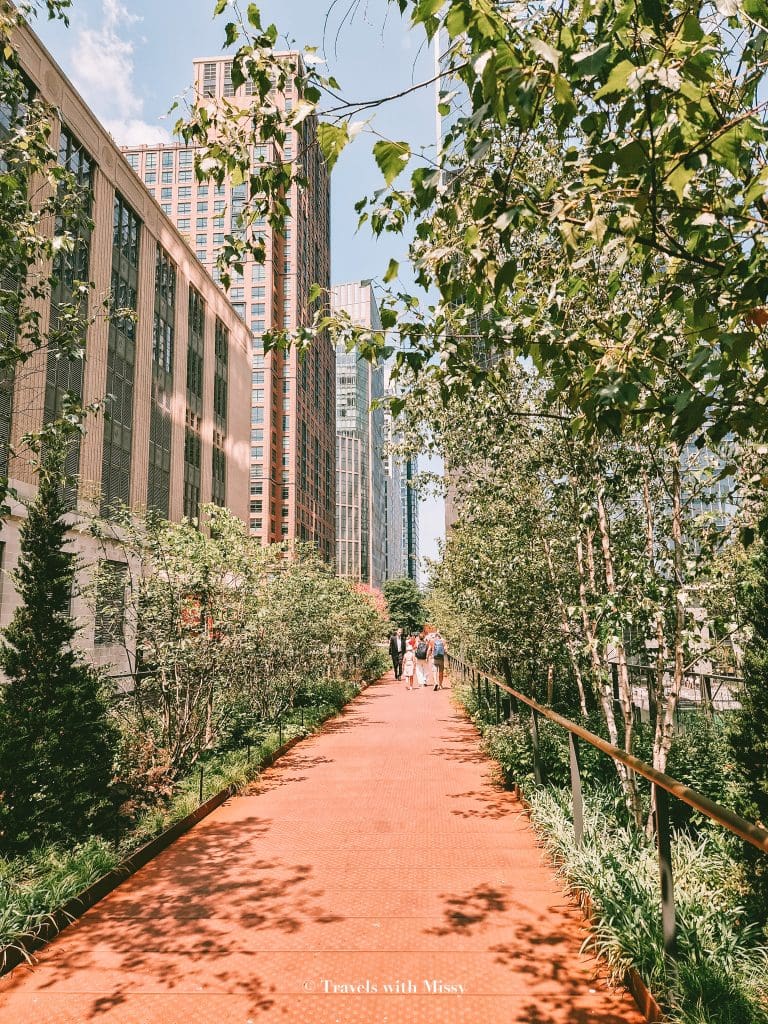 Getting Around New York City
New York is one of the most walkable cities in Northern America and considering how enormous it is, it's relatively easy to get around. The subway is the fastest way of getting around, with each ride costing $2.75. Or ride in the iconic Yellow Cabs that can be spotted throughout the city.
Subway
Aside from walking, the NY Subway is one of the easiest ways to get around the city. The subway in NY (operated by the Metropolitan Transportation Authority (MTA)) has 26 service routes that connect Manhattan and the boroughs of New York City.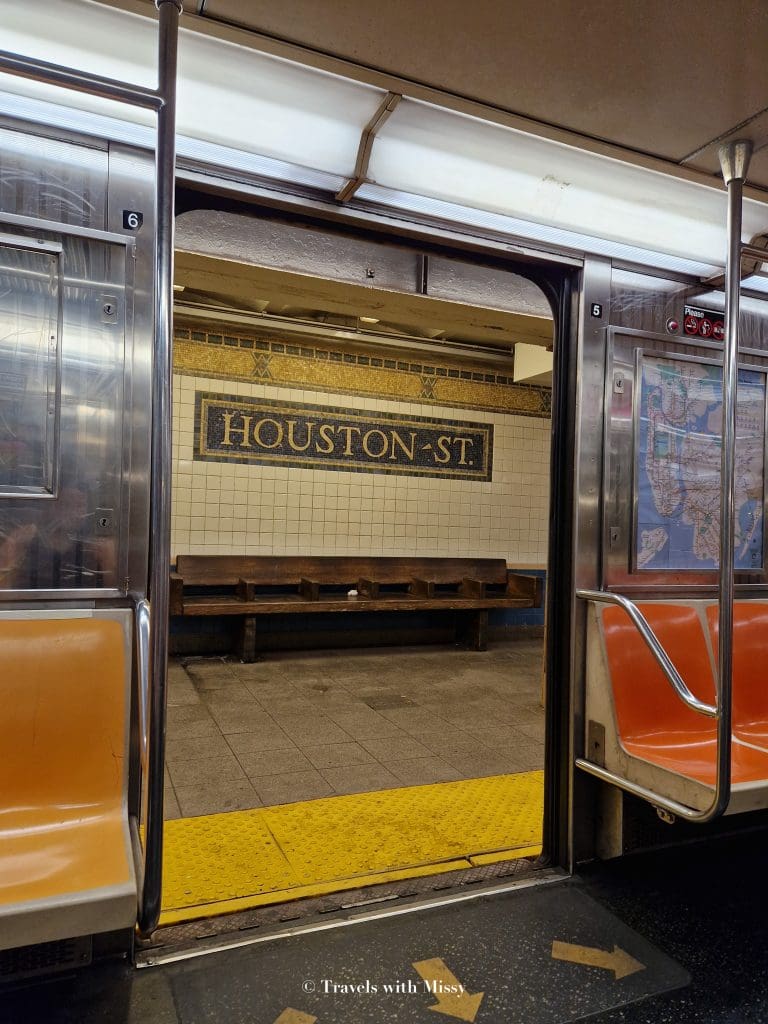 Getting the subway for the first couple of times can be confusing – the best way to fake your way as a true New Yorker is to download the fantastic CityMapper app. The free CityMapper app tells you exactly which subway line to get on, how many stops, and which exact exit to take for your destination. Available on Apple & Android.
Each ride on the subway costs $2.75 and they recently introduced a weekly capped fare of $33, which equates to 12 subway rides. This capped fare is applicable if you use the same debit/credit card to tap onto the subway entryways. You can also use Apple Pay & Google Pay on your phone.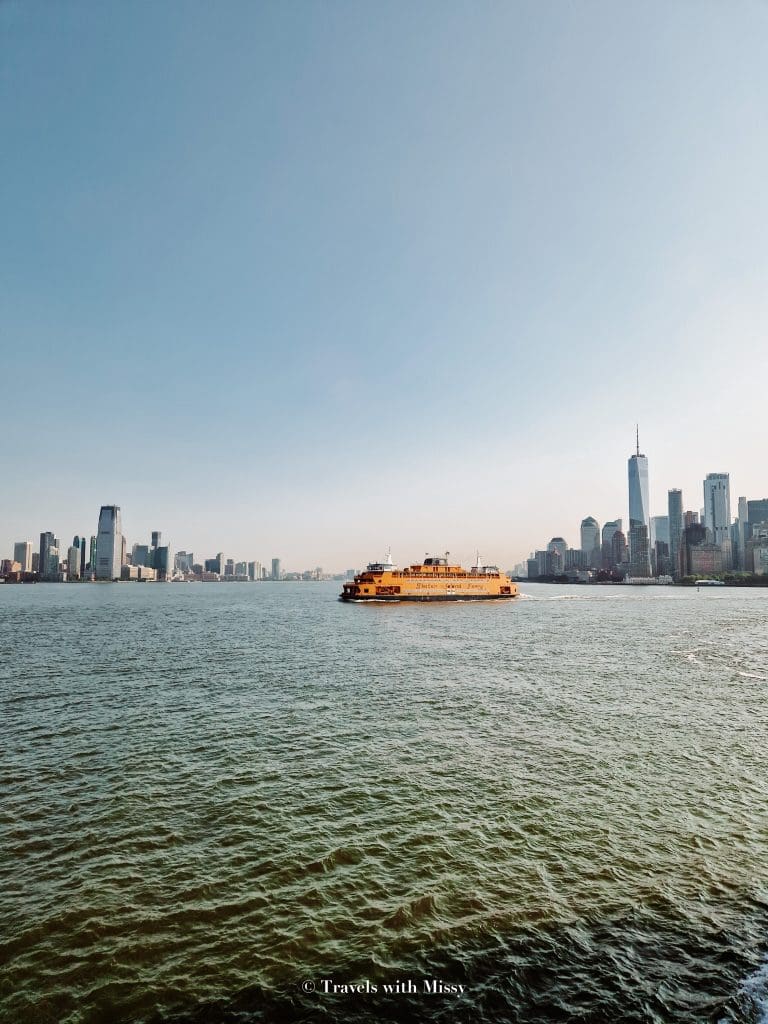 You can also still purchase paper tickets at machines, but the MTA is leaning towards ticketless travel and machines were not always available.
Do note that during the summer months, the underground subway stations become ferociously hot. The searing kind that makes your eyeballs feel like they're melting away. Thankfully the trains have air conditioning.
Subway overview:
Each subway ride is $2.75
Weekly capped fares are $33 for 12 rides.
CityMapper App for getting around NYC.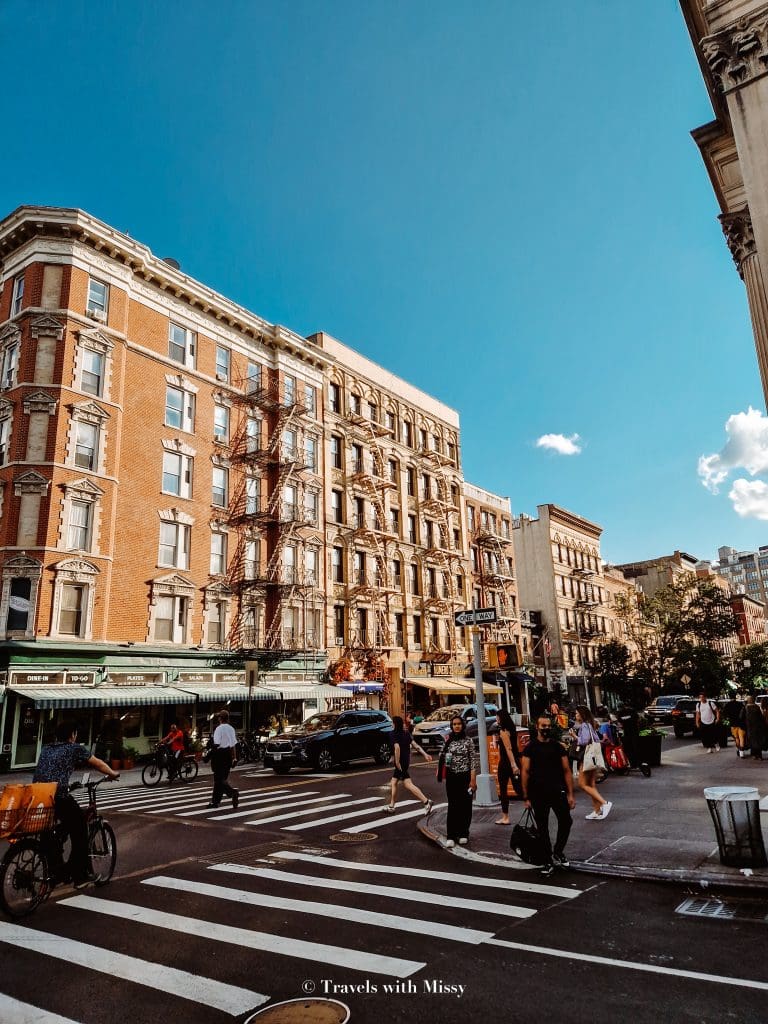 Taxi/Ride Share
The infamous yellow cabs of NY can be found cruising up and down most streets of the city. You can hail them on the side of the street if their middle light is lit up on their roof. No lights on means the taxi is occupied. Taxis are metered and are $0.70 per ⅕ mile or every 60 seconds. Tipping 15-20% is generally expected. Credit cards are accepted.
Popular rideshare apps like Uber & Lyft are a good way of getting around the city, as you can use their estimated price predictor as a means of gauging whether or not the distance is worth the fare.
Bus
The majority of subway stations are not mobility and accessibility friendly. The NYC buses are 100% wheelchair accessible, making it one of the first cities in the world to have an entire fleet that allows passengers with limited mobility to travel around the city. A single ride on a bus through the city is $2.75.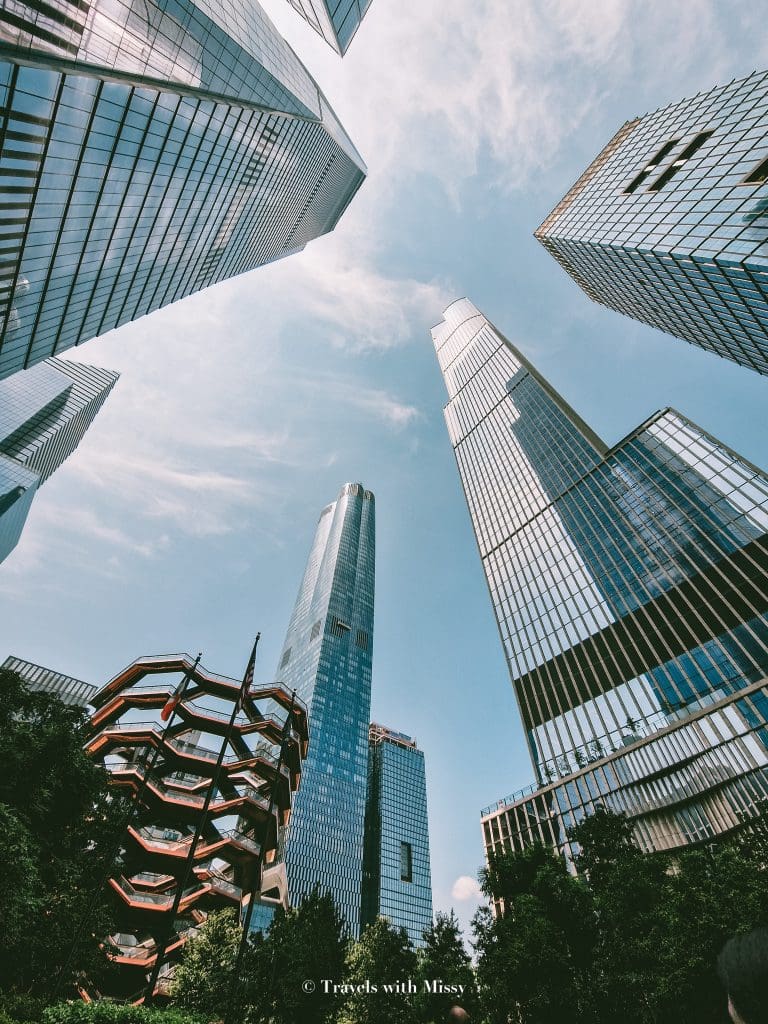 Daily Budget
Look there's no escaping that a visit to New York is expensive. Even when you plan on setting a budget you'll find that it's hard to stick to it. What throws most people over their New York budget are usually tips and taxes that are seemingly added onto every purchase. Even purchasing a bottle of water from a Duane Reed a machine will ask if you want to tip.
So how much spending money for New York for 4 nights do you need?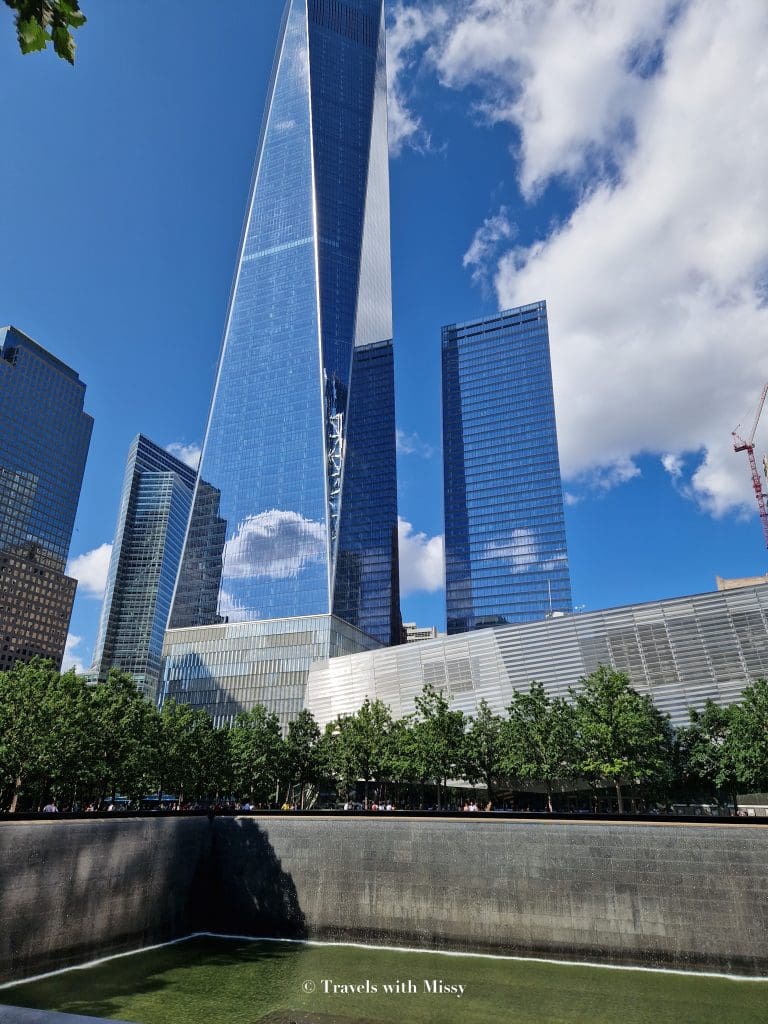 Well, let's break down how much spending money for New York is needed for a couple.
Hotel per night: $200 – $350
Breakfast: $50
Morning activity: $35 per person
Lunch: $80-$100
Afternoon activity: $40 per person
Dinner: $200
Miscellaneous (Subway, Tips, etc.): $30
Total: $800ish for a couple or $400 per person.
Hotel prices vary depending on the time of year that you are visiting. An average per night in a good 3-star hotel tends to center around $200 a night. There are bargains to be had, so do plenty of research on where you want to stay and what kind of deal is included in the price.
Of course, how much spending money you bring to New York or plan to spend is a personal matter. You can of course make your visit to the Big Apple as expensive or cheap as you like.
Top Tip: If you are a Revolut/Wise user you can transfer your money into a US Dollar account in the app. Its a great way to pay in the local currency and not be left with a surprise when your credit card bill shows up months later.
GoCity Pass
One of the best ways of saving money is by buying a GoCity Pass. If you plan on doing a lot of tourist activities such as Ellis Island, the Empire State Building, Big Bus Tour then you should look into purchasing a multi-day pass from GoCity. The savings are pretty substantial and the list of activities are extensive.
The All-Inclusive GoCity Pass for New York is seriously good value for money. If you are planning on having a jam-packed day, you can experience it all with the All-Inclusive Pass for $144.
The All-Inclusive GoCity Pass includes all the must-see sights in New York such as the;
One World Observatory,
Top of the Rock Observatory,
Empire State Building,
Statute of Liberty,
American Museum of Natural History, and countless other activities.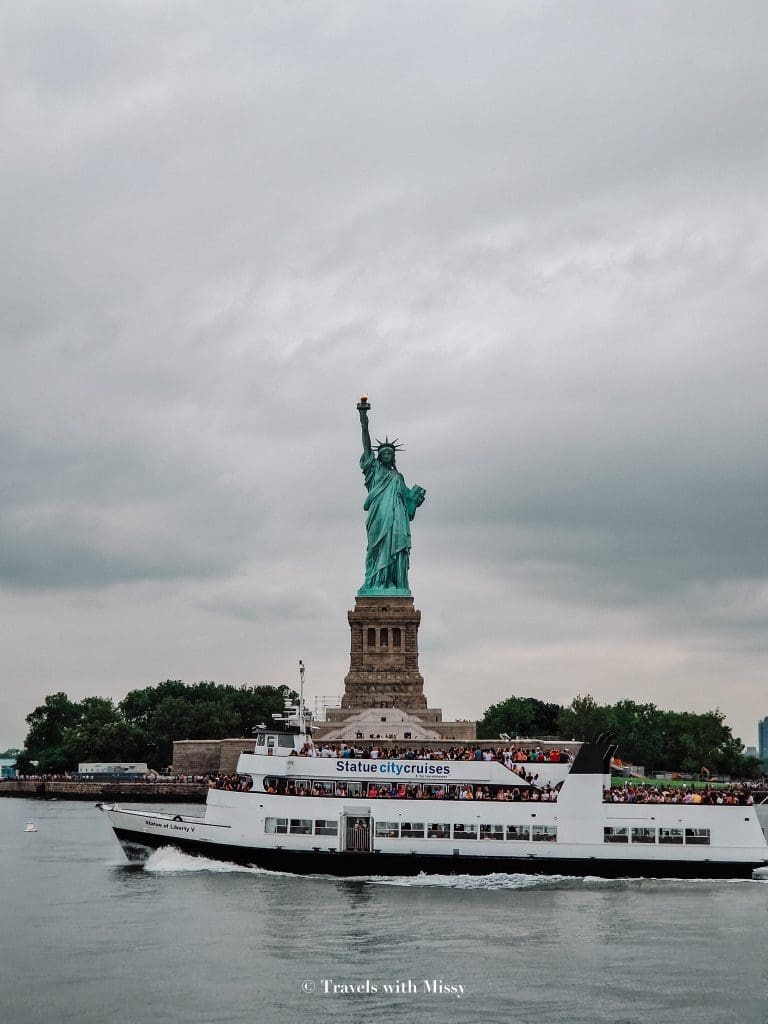 Conclusion
Hopefully, now you know how to plan a trip to New York and have a better idea of getting to New York and around. For more ideas of what to do in the city look out for future posts on what to do in New York.
Some of these may be affiliate links, which means when you buy something I may receive a small commission. There is no additional charge to you, and it really helps to support me – so thank you!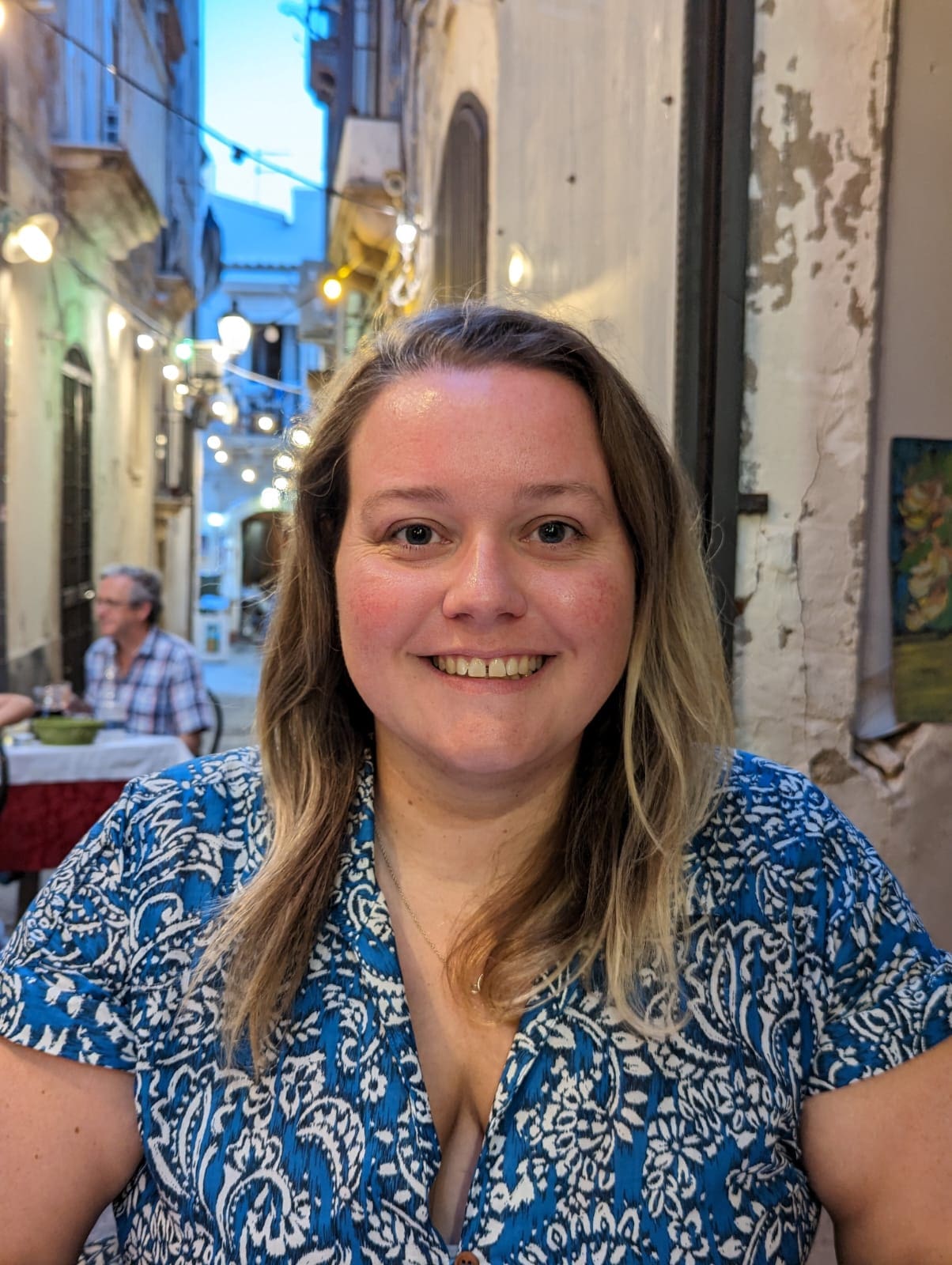 Meet Missy…
Missy spent the first 2 decades of her life living in her native Dublin, Ireland. Before a life living overseas called to her, and she spent the next decade living in China, Laos & Belgium. She now splits her time in Antwerp, Belgium, and wherever the sun is currently shining. You can follow Missy's real-time travels on her Instagram.