Let's face it, Dublin is not known for its sunny weather and blue skies. More often than not, the sky is replaced by a host of umbrellas as the rain occasionally blows sideways. However bad the weather, Dublin is set up for indoor activities for when the weather outside is less than favorable. Let's explore the rainy day activities in Dublin for those days that are less than optimal.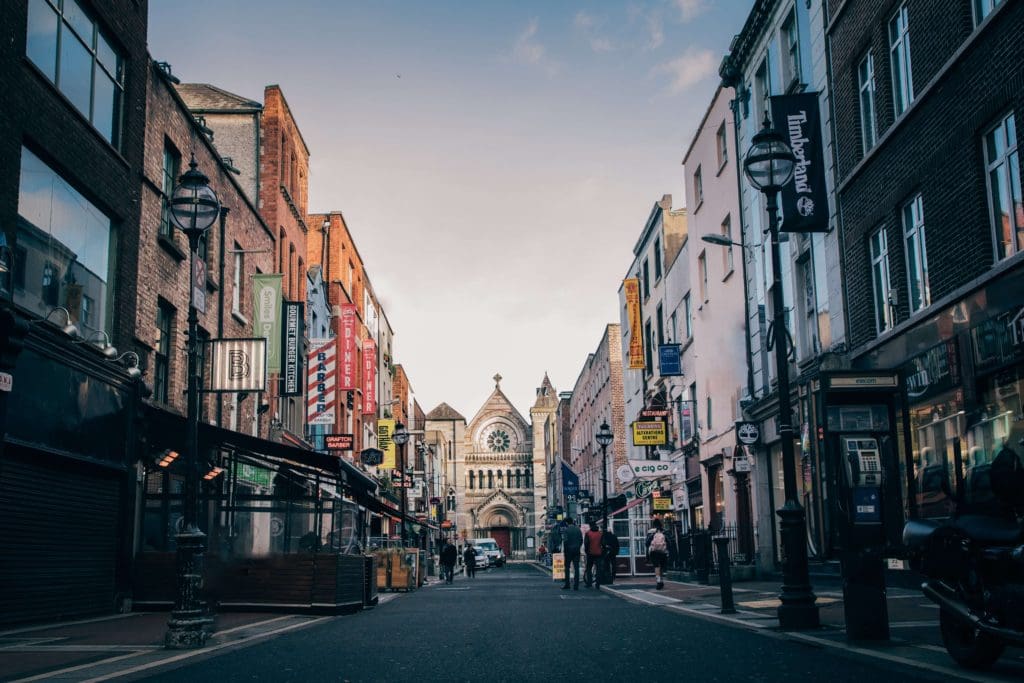 1. Dublin Book Shops
One of my favorite rainy day activities in Dublin is to spend a couple of hours hiding in some of the fantastic bookstores of Dublin. The literary capital of Europe, Dublin has a fantastic selection of bookstores to choose from.
My favorite bookstore in Dublin is Hodges Figgis on Dawson Street. Set over 3 floors and with booksellers who have expert knowledge in a variety of disciplines, this is a must for book lovers looking for the perfect indoor activity in Dublin.
Make sure to check out the Gutter Bookshop in Cows Lane, Temple Bar for a fantastic and independent bookstore. Bob, the owner, has the best recommendations.
2. Guinness Storehouse
The top tourist attraction in Dublin, the Guinness Storehouse is the perfect place to learn about Ireland's most famous export. Only when my partner visited Ireland, did I finally make the pilgrimage to the Guinness Storehouse, despite hearing fantastic stories over the years.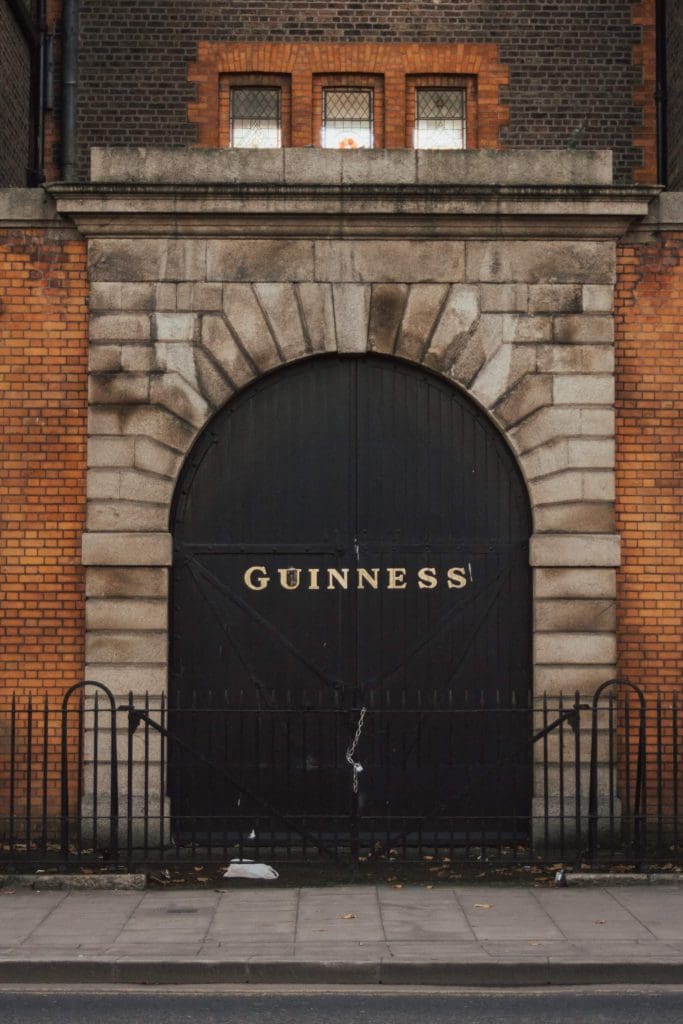 Over the course of multiple levels, discover the process of brewing one of the world's most famous stouts – Guinness. The Gravity Bar at the top of the Guinness Storehouse offers spectacular views of the city, even if the weather is less than ideal.
A visit to the Guinness Storehouse is one of the perfect indoor activities in Dublin that takes a couple of hours to complete, which (hopefully) means that when you emerge, the weather has improved. Get your Guinness Storehouse tickets here or by checking the availability widget below.
3. Token
Whether you're nostalgic for pinball games from your childhood or looking for an indoor activity to escape a rainy Dublin day, Token is the perfect place to unleash your inner child. Strictly for over 18s (unless it's a Sunday when Token is more kid-friendly), Token is one of the best-kept secrets in Dublin's Smithfield for visitors to the city.
Play on over 40 pinball machines, a fantastic food menu (vegan options too!), and the occasional movie showing, Token is the perfect way to spend a rainy day in Dublin.
4. EPIC The Irish Emigration Museum
Voted one of Europe's top tourist attractions, EPIC The Irish Emigration Museum tells the story of the people of Ireland who left the island in search of jobs, love, and adventure. With interactive displays, you'll uncover Irish people from all around the world who have made an impact in Science, Literature, Film, and Politics.
If you're curious about the story of Irish emigration over the years or have an interest in learning more about your background, a visit to EPIC The Irish Emigration Museum is a must.
Located in the fantastic CHQ building which dates back to the early 19th century, this is the perfect indoor activity in Dublin for the entire family. Book your tickets or check availability on the widget below.
5. Dublin Pubs
Holing up out of the rain in one of the many Dublin pubs is one way of staying dry (and hydrated). There's something about the smell of wet jackets combined with the heady scent of beer mats. Bonus point if there's a fire raging.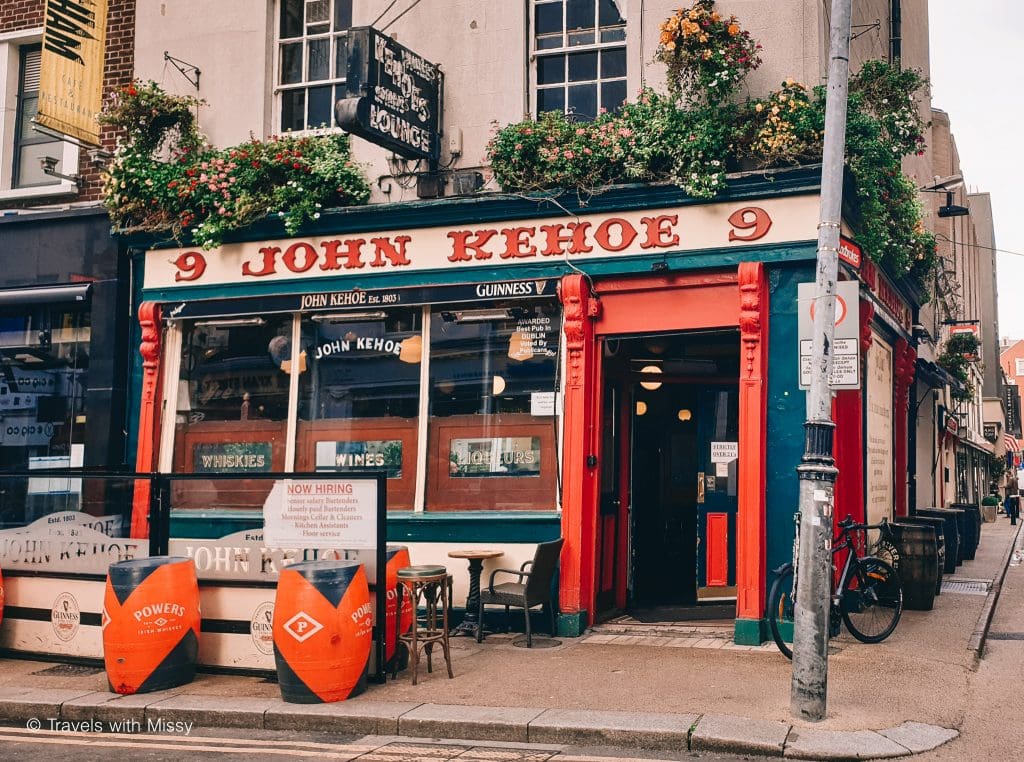 Whether you're with friends, or on your own, sitting down in a Dublin pub is one of the best ways to spend a cold and wet afternoon or evening. Grab a toastie, or a packet of crisps and listen to the conversations murmuring around you.
The best pubs for a rainy day in Dublin include:
Grogans Pub // 15 William St S, Dublin 2, D02 H336, Ireland
Keoghs // 9 Anne St S, Dublin, D02 NY88, Ireland
Mulligans // 8 Poolbeg St, Dublin 2, DO2TK71, Ireland
Toners // 139 Baggot Street Lower, Dublin 2, Ireland
The Confession Box // 88 Marlborough St, North City, Dublin 1, D01 X267, Ireland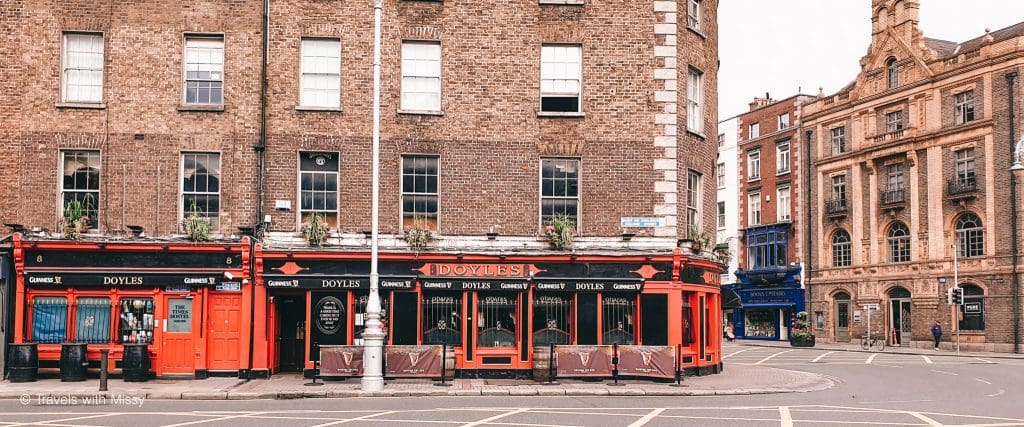 6. Jameson Whiskey Distillery
We like an aul drink in Dublin – be it Guinness or Smithwicks. Or a dram of Jameson whiskey. Or even a relative newcomer, Teeling Whiskey. What better way to gain a deeper appreciation for one of the best-known whiskey exports than a tour of the Jameson Distillery?
Take a tour with tastings of various aged whiskeys, or enjoy a Jameson cocktail-making class. For those feeling ambitious, you can even create your own whiskey from a unique yearly blend complete with your own personalized label. Book your tickets here or check availability in the widget below.
7. Teeling Distillery
Just across the River Liffey from the Jameson Whiskey Distillery is one of Dublin's newest Distillery and fast becoming one of the better-known whiskeys exported from Ireland. On a much smaller scale, Teeling Distillery offers a fully guided tour of the distillery and explains the entire process of the craft of whiskey making.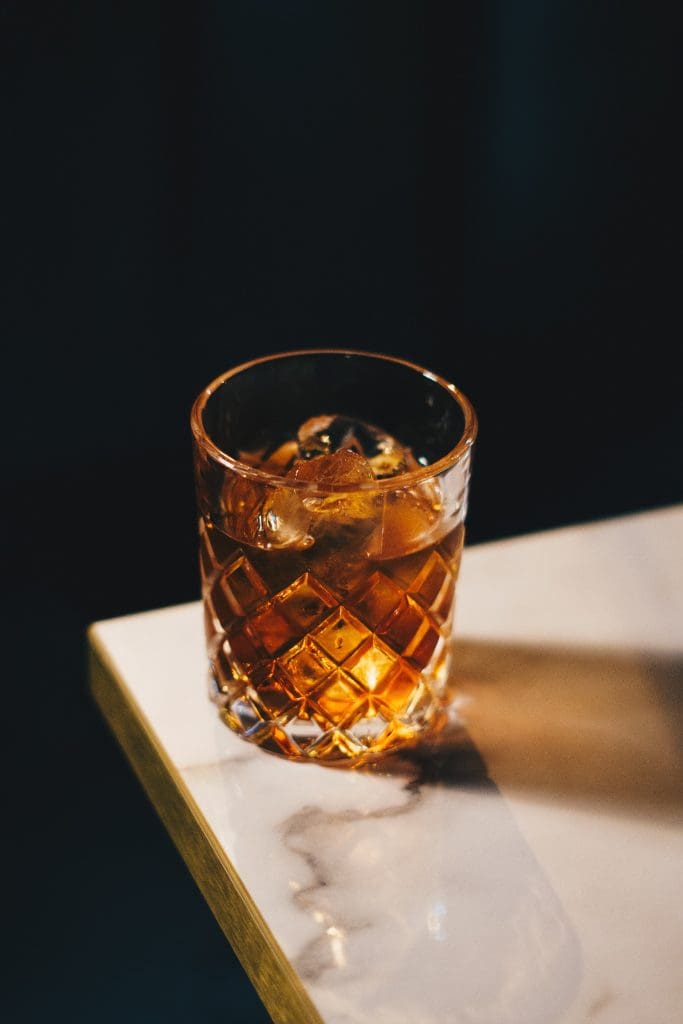 The tour includes a dram of Teeling Small Batch Whiskey and followed by a whiskey cocktail. There are a number of tour options to choose from depending on your needs.
The tour lengths vary from 45 minutes to over an hour. The whiskey-making process is fascinating and a great way to spend an hour out of the rain. A perfect rainy day activity in Dublin. Book your tickets here or check the availability through the widget below.
8. Jeanie Johnston Experience
For those interested in learning more about the Irish Famine, the Jeanie Johnston was a Tall Ship that transported 2500 people fleeing Ireland and the famine to North America.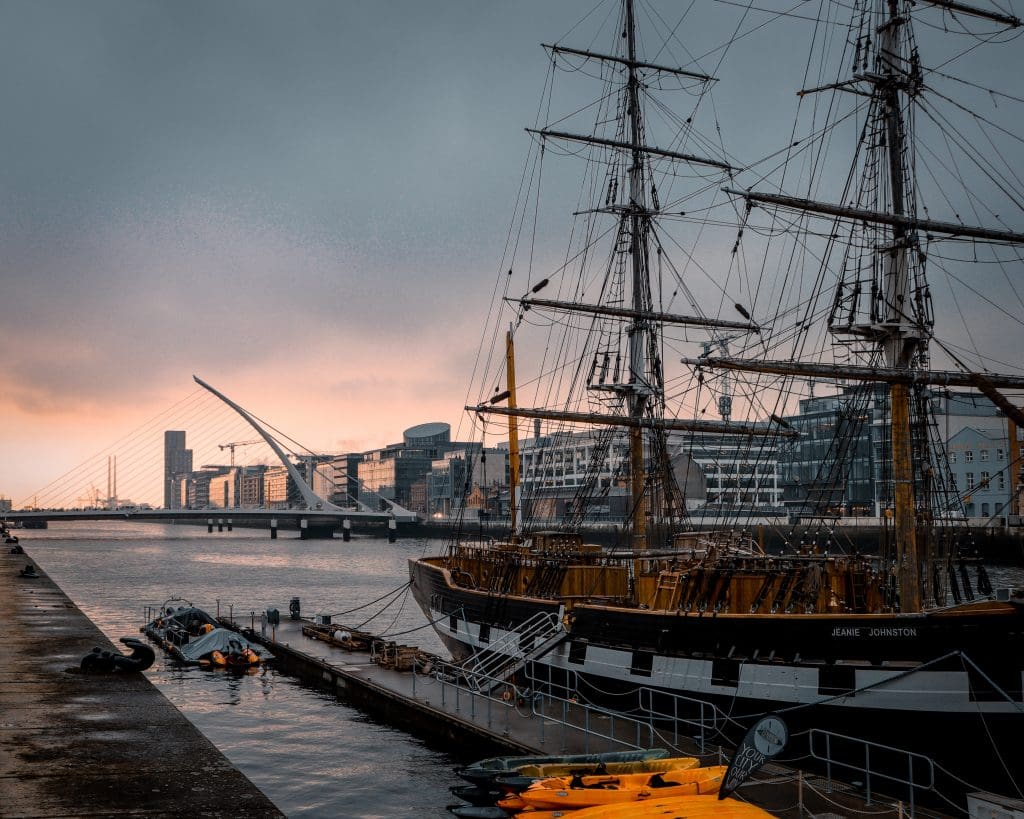 Now permanently docked at Dublin's Docklands, you can tour the Jeanie Johnston and learn of what life was like during one of Ireland's most difficult times. As you head below deck, you'll hear stories from those who made the crossing, and what the experience was like for those who made the sacrifice to leave Ireland for a better life.
If it's not too wet on the upper deck, you can appreciate the magnificence of this replica ship. Purchase your tickets here or by checking availability on the widget below.
9. The Gravedigger Bus Tour
Fans of the supernatural and spooky will love the Gravedigger Bus Tour. Step on board a converted double-decker bus that looks like it's straight from a horror movie. The rain outside makes the Gravedigger Bus Tour even more appealing, with dark curtains, strobe lighting, and eerie noises.
It's not all spookiness, and instead, you'll find yourself laughing yourselves silly as you learn about some of Dublin's creepiest characters. With departures in the evening from Dame Street, this is the perfect indoor activity in Dublin for those looking to shelter from the rain and visit one of the best pubs in Dublin – The Gravediggers Pub. Purchase your tickets here or by checking availability on the widget below.
10. Afternoon Tea Bus Experience
How often do you get to experience Afternoon Tea on a moving bus? And what could be more perfect on a rainy day in Dublin than touring the city and enjoying a delicious brew of tea, followed by scones and sandwiches.
The Afternoon Tea Bus Experience is a perfect indoor activity for the entire family and it also happens to take place on a vintage double-decker bus.
The Vintage Dublin Afternoon Tea Trip takes you back to the 1950s as you tour the city and learn some interesting stories about some of the Dublin landmarks. Purchase your tickets here or by checking availability on the widget below.
11. Kilmainham Gaol
Kilmainham Gaol is one of the ideal rainy-day activities in Dublin that everyone visiting Dublin should experience. The guides in Kilmainham Gaol are incredible, and listening to them explain the history of Ireland's political prisoners during the Easter Rising is harrowing and unforgettable.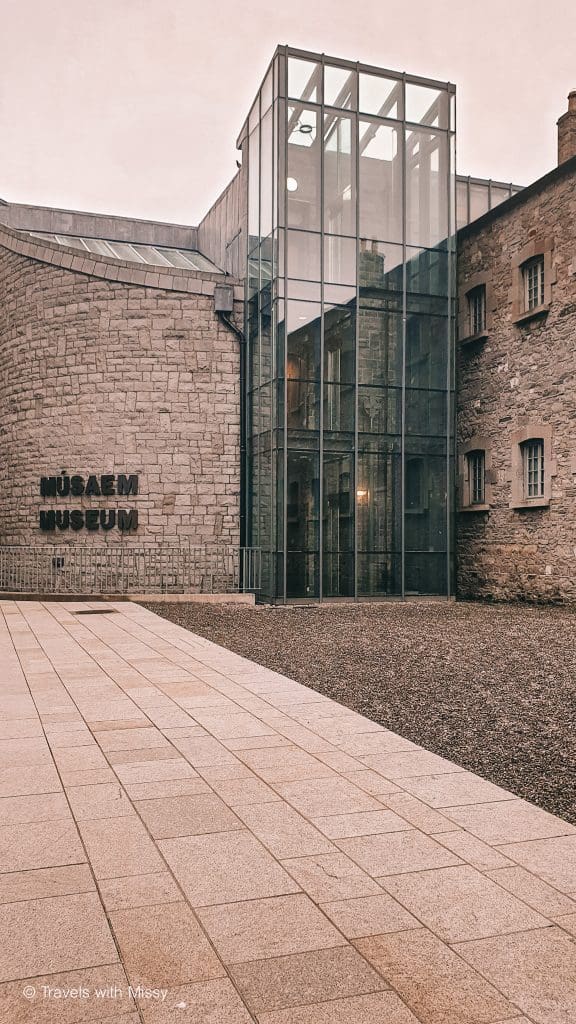 The preservation of Kilmainham Goal is equally impressive, and you can easily spend a couple of hours after the tour has ended learning more about the history of the goal.
Growing up and learning about Irish history, Kilmainham Gaol has such a huge importance in the history of Ireland, and seeing it in person brings to life the sacrifices men and women made for the country to exist.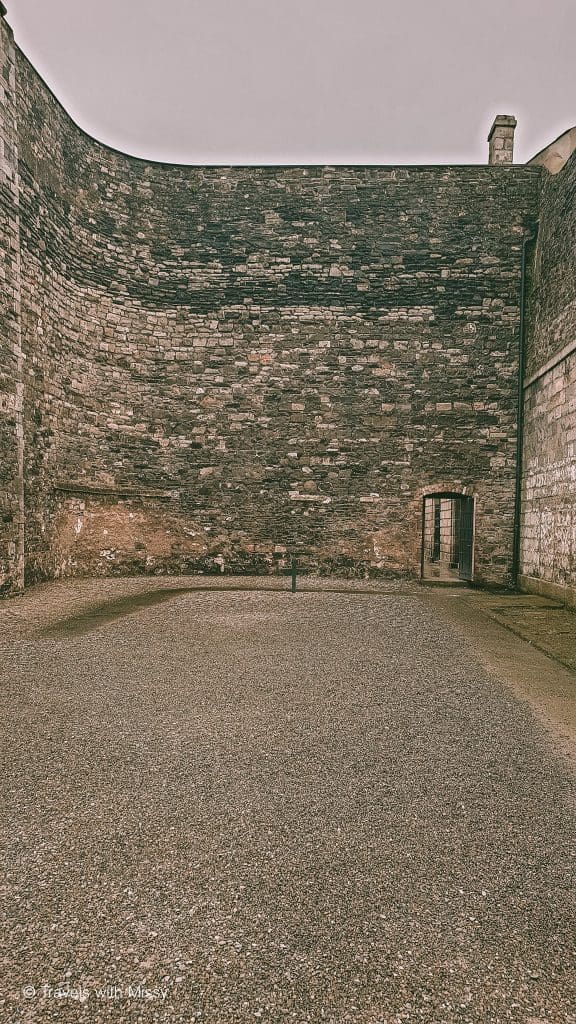 The only way to visit Kilmainham Gaol is to take a guided tour that lasts approximately 90 minutes. Without a guide, the experience wouldn't be the same, and our guide was absolutely fantastic. We easily could have spent hours listening to his stories of the Goal and its history.
Adult Ticket: €8
Child Ticket (12-17 years): €4
Family Ticket (2 Adults + 2 Children): €20
Website: Kilmainham Gaol
12. Shopping in Dublin
One way of staying out of bad weather is to head indoors to some of the excellent stores in Dublin. Areas around Grafton Street such as Exchequer Street, Drury Street, South William Street, and down to Temple Bar are excellent places to pick up locally-made Irish goods and second-hand vintage items.
13. National Gallery of Ireland
Looking for a free indoor activity in Dublin? Then head to the fantastic National Gallery of Ireland for an entirely free experience. With artists such as Money, Picasso, and Titian's artworks shown in the gallery, you can also expect an impressive collection of Irish artists such as Jack B. Yeats and Louis le Brocquy.