A Guide To The Best Place To Stay in Valencia in 2023
Deciding the best place to stay in Valencia is most visitors' trickiest decision when visiting somewhere new. Thankfully the main places of interest in Valencia are close together or a short metro ride away. Of course, deciding the best place to stay in Valencia is entirely dependent on what your desires are for your trip.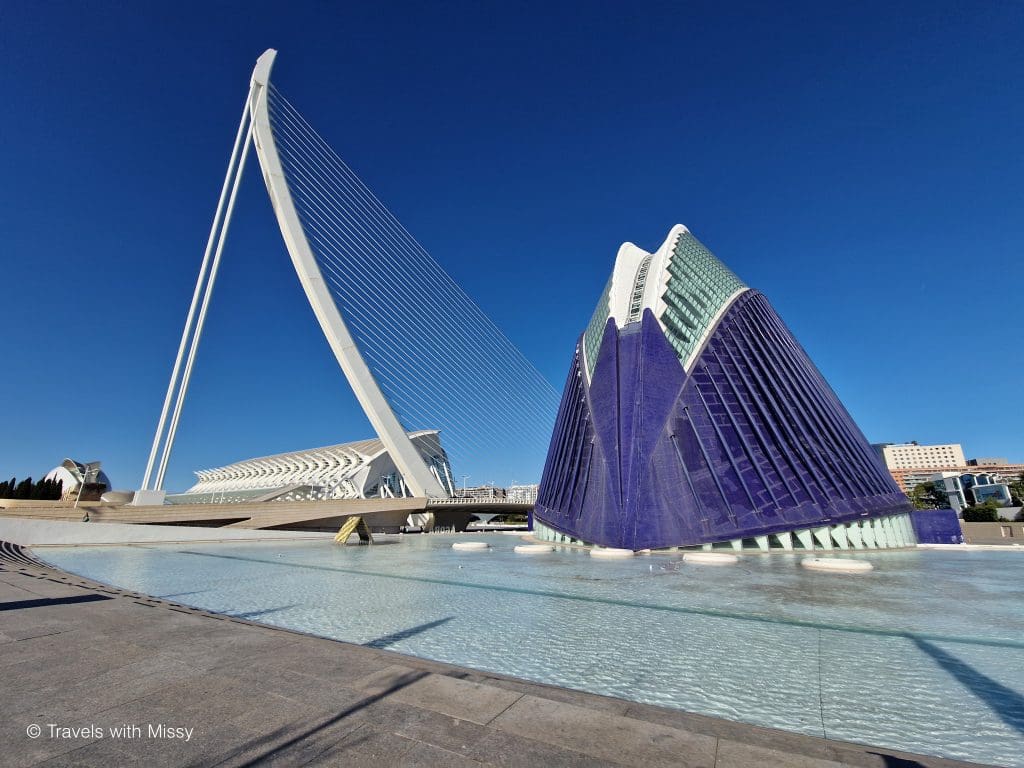 Do you want to be based in the historic old town that is all hustle and bustle and charming streets? Or just off the beachfront, with easy access to the wide expansive Valencian beaches?
Valencia has a fantastic metro and bus system that makes it easy to travel from the city center down to the beaches and vice versa. Another popular way of getting around Valencia is by bike. The city has great cycle lines and the incredible Turia Gardens (9km long) to cycle through.
There are several areas in Valencia that are popular among tourists, such as the historic city center, which is home to the Central Market, the Cathedral, and the Torres de Quart. El Carmen is another popular area, known for its lively atmosphere and street art.
Russafa is a trendy neighborhood with a diverse range of restaurants, bars, and shops. The beachfront area of Malvarrosa & El Cabanyal is also a popular choice for visitors. Ultimately, the best area for you to stay in will depend on your individual preferences and the activities you plan to do during your visit.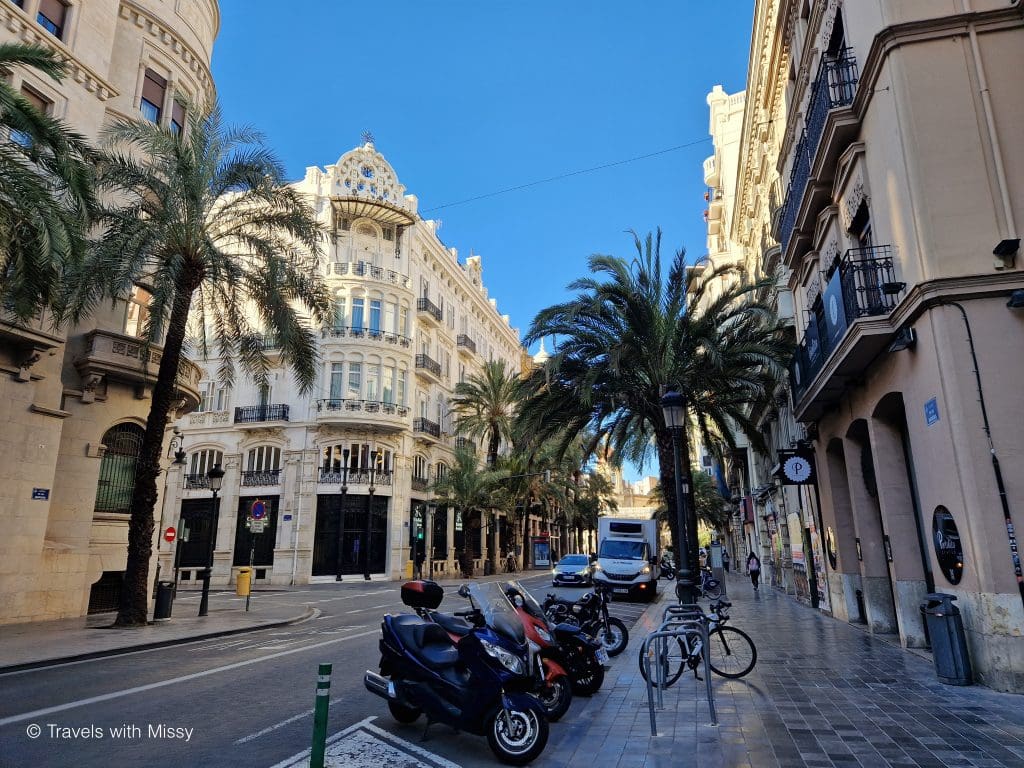 1. Ciutat Vella
My favorite area to base my stay in Valencia is in the Ciutat Vella. The atmospheric old town of Valencia is a great place to experience everything that Valencia has to offer. The area is filled with a variety of bars, restaurants and shops, which makes it a great place for those looking for lively nightlife and good food.
Additionally, El Carmen is known for its street art, so it's also a great place to take a stroll and admire the colorful murals and graffiti.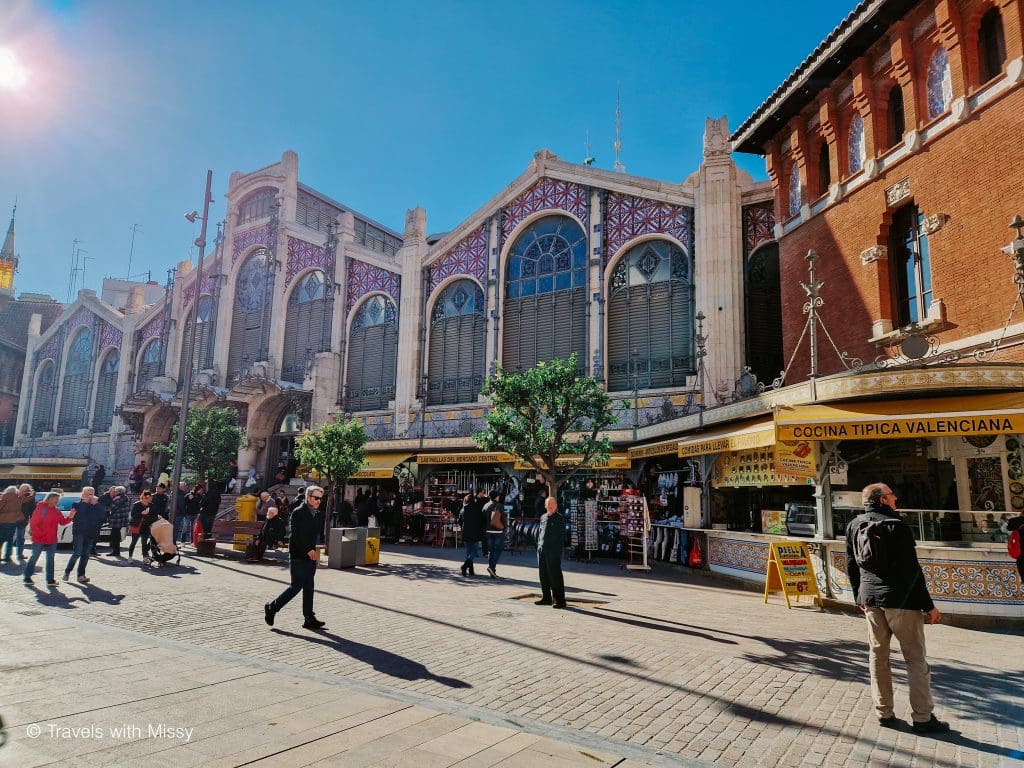 As you meander the maze-like streets of the Ciutat Vella you'll stumble across some of the city highlights such as Mercado Central de Valencia, the largest indoor food market in Europe, as well as the Plaça de la Verge and the gothic La Seu De Valencia (which is quite underwhelming as far as European cathedrals go).
Mediterranean Flats Plaza Redonda // Located beside one of my favorite coffee shops (The Coffee), these apartments are located in the middle of absolutely everything. On your doorstep, you'll find restaurants, bars and sightseeing within a few meters of your doorstep. The perfect location for anyone looking for a fully equipped apartment.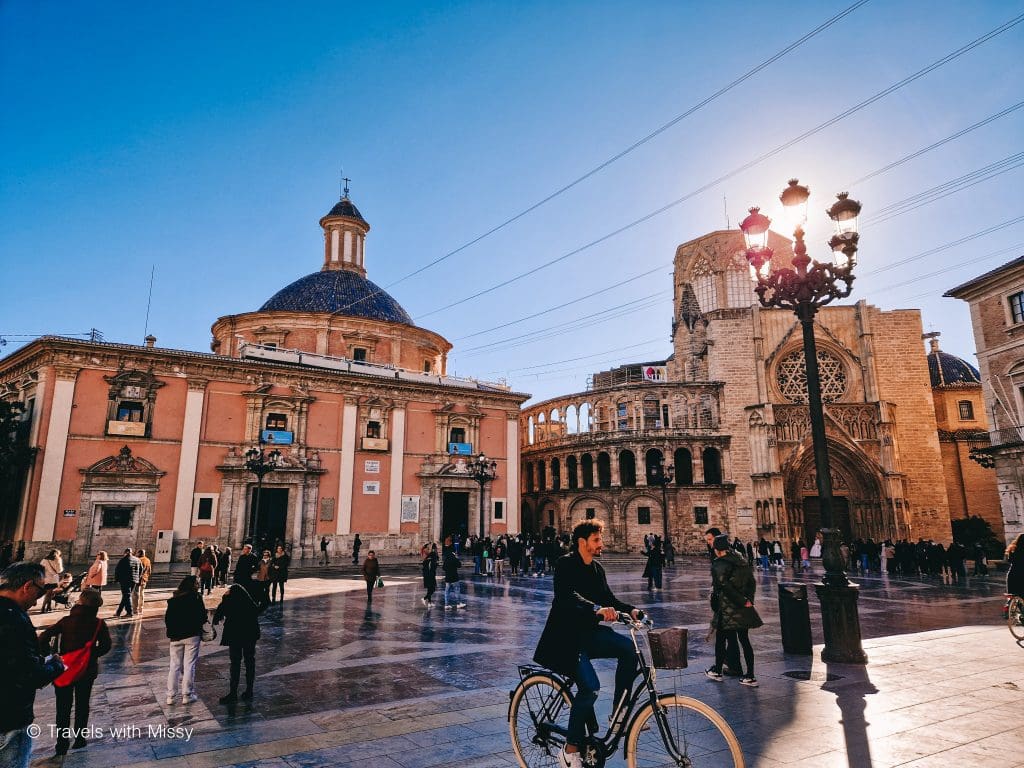 Palacio Vallier 5* // A 5-star hotel that has an enviable rooftop bar, which oozes luxury and sophistication throughout the building. For a stay that's close to the action but with a 5-star rating, you can't beat Palacio Vallier 5*.
The Valentia Cabillers // Valencia during the summer months can get pretty hot. There are not many hotels in the Ciutat Vella that come with an outdoor swimming pool, so when you do find one, make sure to book The Valentia Cabillers. A lovely 4-star hotel with relaxed rooms and seating areas, you might find it difficult to leave.
2. El Carmen
El Carmen is a historic neighborhood in Valencia that is known for its lively atmosphere and charming streets. It is located in the city center, making it a convenient location for exploring Valencia's top attractions.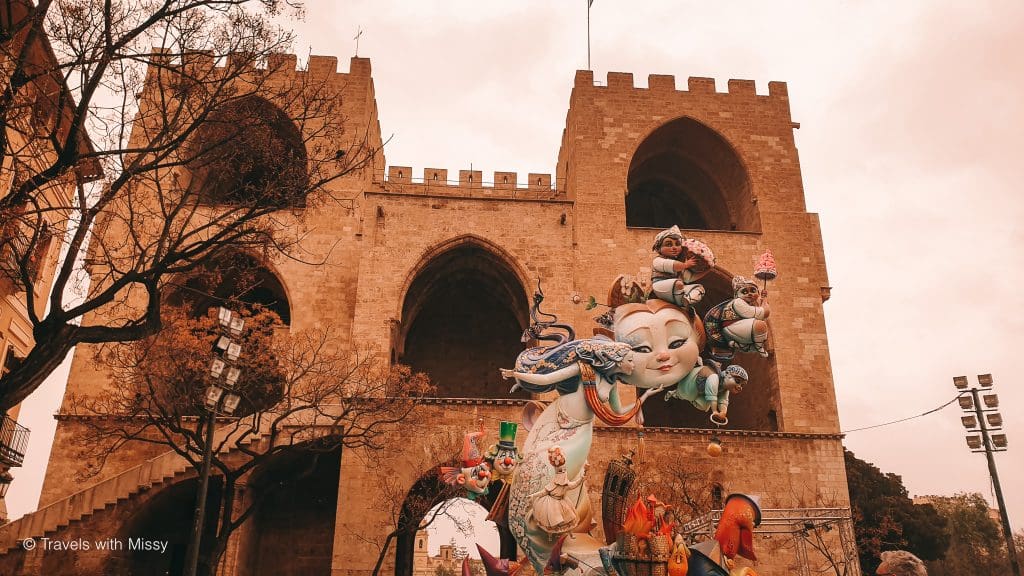 The area is also home to several historic buildings, such as the St Mary's Cathedral and the Plaça de la Verge as well as the Central Market, which is one of the oldest markets in Europe. Overall, El Carmen is the best place to stay in Valencia for those looking for a central location, lively atmosphere, and cultural experiences.
El Carmen is located in the north of Ciutat Vella and is as authentic as you can get. I stayed in this area during Las Fallas and it left a lasting impression on me. The narrow streets come alive during the evenings as friends, neighbors, and family congregate on the streets and squares around El Carmen.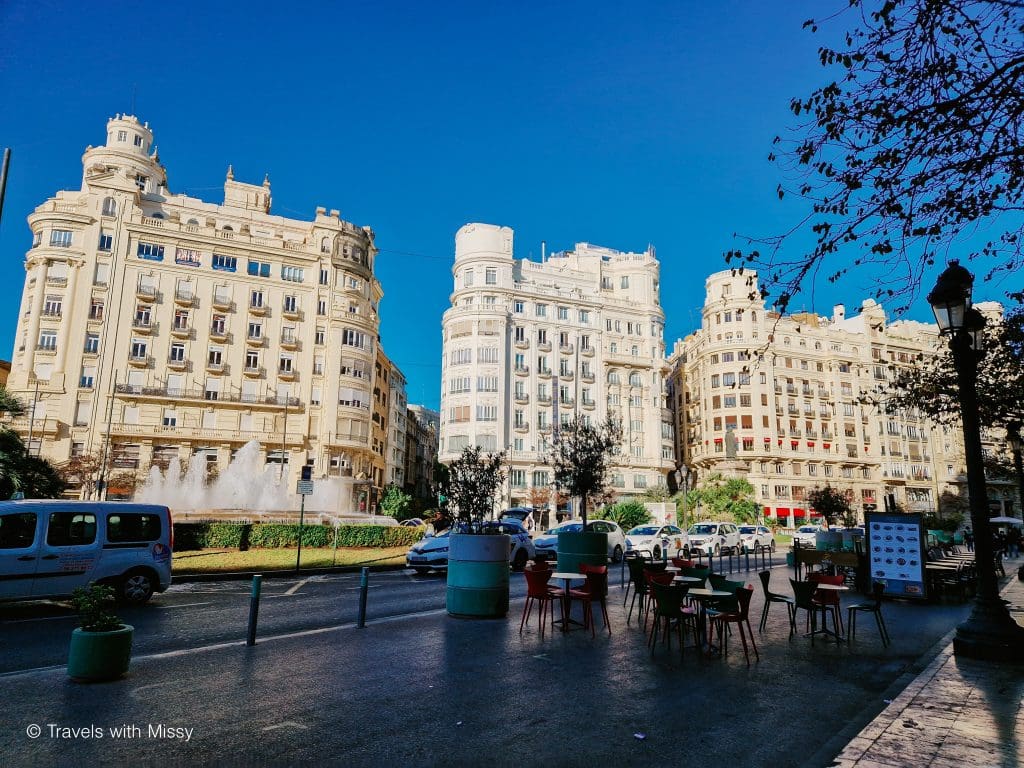 You won't find many hotels in this area (it's only a 5-minute walk from the Cathedral), instead, you'll find authentic Spanish apartments that have retained their beautiful tiled floor interiors.
L'Arbre // A beautiful apartment close to Turia Gardens and a short walk from pretty much everything! I stayed in this square and loved it! Bonus points this apartment has double-glazing windows ( a necessity for street noise in Valencia).
Palacio de Rojas // Stunning apartments a stone's throw from the Silk Mark and the Mercado Central de Valencia. Retaining their original charm and modern features, the apartments in Palacio de Rojas are an absolute find.
Serranos Apartment // Serranos Apartment has been on my bucket list of amazing apartment stays to stay in for ages! It's always booked out on my dates of travel and for good reason, the apartment is absolutely stunning. It's located just beside the Torres de Serranos, a large fortress building that leads across the road to an access point to the Turia Gardens. It's a fantastic location.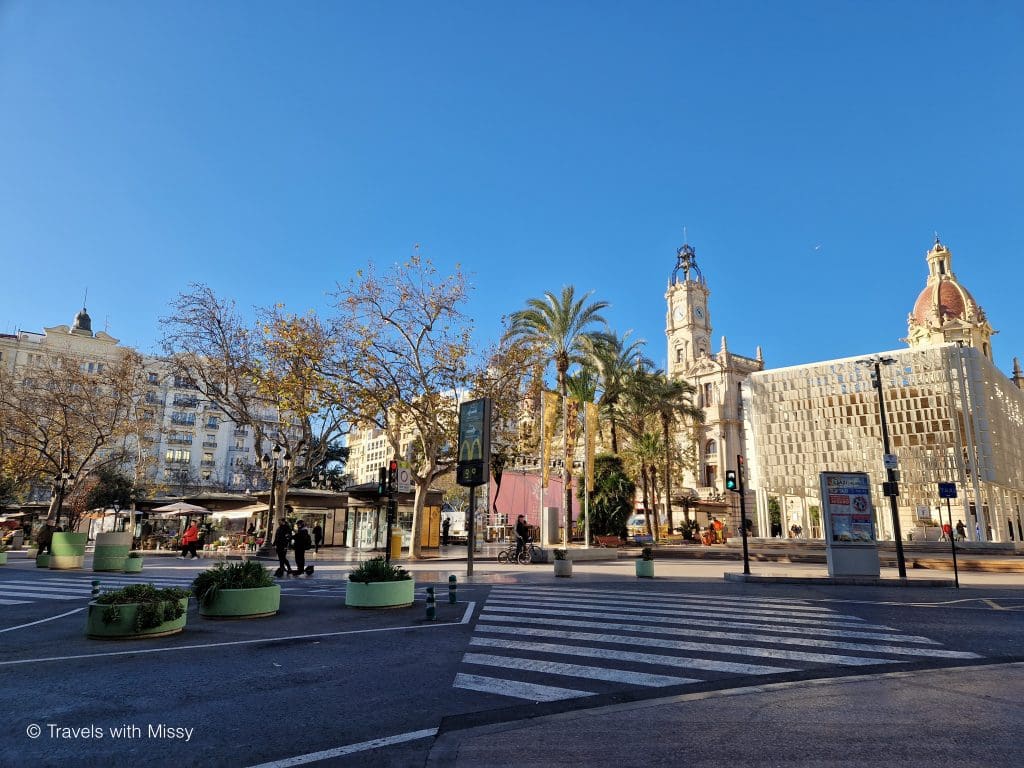 3. Malvarrosa & El Cabanyal Beach
The beachfront area of Malvarrosa & El Cabanyal is the best place to stay in Valencia for those looking for a beach vacation.
Malvarrosa beach is known for its wide stretches of golden sand and clear blue waters, making it a great place for swimming, sunbathing, and water sports.
The beach is also lined with beach bars, restaurants, and cafes, where you can enjoy a refreshing drink or a bite to eat while taking in the views.
Additionally, Malvarrosa is a great location for those who want to explore Valencia's famous architecture, as it is home to the City of Arts and Sciences, which is a complex of futuristic buildings designed by Santiago Calatrava, including the iconic opera house, L'Hemisfèric, and the science museum and Oceanografic Valencia Aquarium.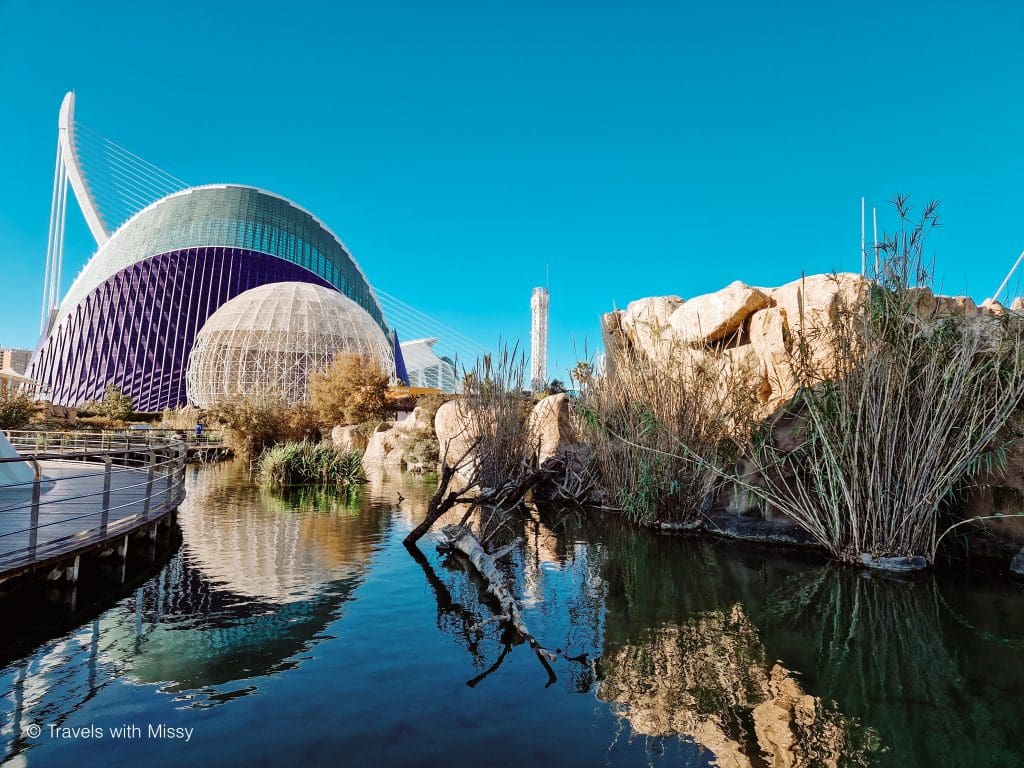 Malvarrosa is well connected by public transport and is close to the city center, so it's easy to get around and explore other areas of Valencia. Overall, Malvarrosa is a great place to stay in Valencia for those looking for a beach vacation and also wanting to explore the city's culture and nature.
Las Arenas Balneario Resort // Looking for a large resort-type hotel that has two swimming pools and is on the seafront then look no further than Las Arenas Balneario Resort. It's a fantastic 5-star hotel and there are two metro stops within a short walking distance. 
Dau Studios // A great range of apartments for anyone looking for a longer stay or wanting a larger space to relax in. With a lot of restaurants around and excellent connections of buses and metro nearby, a stay in Dau Studios is where to stay in Valencia for families and couples. 
Hotel Neptuno // With views over the marina and of the beach, Hotel Neptuno offers great value for visitors wanting a hotel stay but without the hefty price tag. A small rooftop pool and bar are a cute addition and the rooms are colorfully decorated. 
4. Russafa
Russafa is a trendy and diverse neighborhood located in the center of Valencia. It is known for its bohemian atmosphere and its mix of cultures, with a large presence of immigrants and students.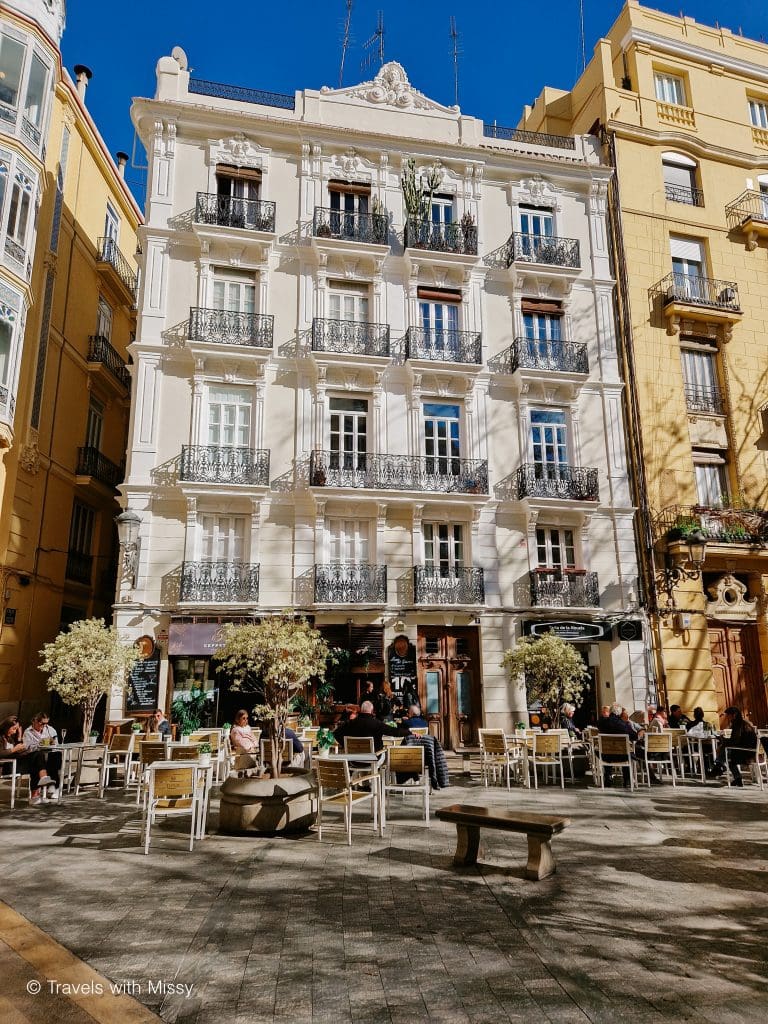 Over the past decade, the area has seen it move from a local enclave to a more diverse neighborhood that has embraced different cultures. This means that in Russafa you'll find fantastic world-cuisine restaurants, incredible stores, and a great coffee culture.
Russafa is also home to several markets such as the Mercat de Russafa, which are great places to shop for local produce, textiles, and crafts.
Russafa is also known for its street art, with colorful murals and graffiti adorning many of the buildings in the area. Russafa is a neighborhood that has undergone a lot of changes in recent years, becoming one of the most popular areas in Valencia. It's a great place to stay for those looking for a diverse and bohemian atmosphere and also to explore Valencia's culture and architecture.
City Garden Bed and Breakfast // A cute bed and breakfast in Russafa with a fantastic communal rooftop area which means making new friends and acquaintances easy. 
YOURS boutique stay // Sexy, sleek, and featuring a drool-worthy outdoor pool, this is one rental you won't want to skip out on. A less than 10-minute walk from Valencia North Station.
The Best place to stay in Valencia 
Whether you are looking for the best place to stay in Valencia that ticks all your vacation needs, be that the beach or the historic center, there is something for every visitor. The best thing about Valencia is that its compact and easy to get around.
For further guides on Valencia make sure to check out my post on the amazing Valencia Oceanographic Museum, or experience the best festivals in Spain – Las Fallas.
Some of these may be affiliate links, which means when you buy something I may receive a small commission. There is no additional charge to you, and it really helps to support me – so thank you!