The 2023 Best Hotels in Antwerp To Stay In
Visitors who are brave enough to escape the bright lights of Brussels and the quaint canals of Bruges will find Antwerp a hidden gem. It also happens to be the second largest city in Belgium, and you'll find that some of the best hotels in Antwerp are moderately priced compared to the other popular cities in the country.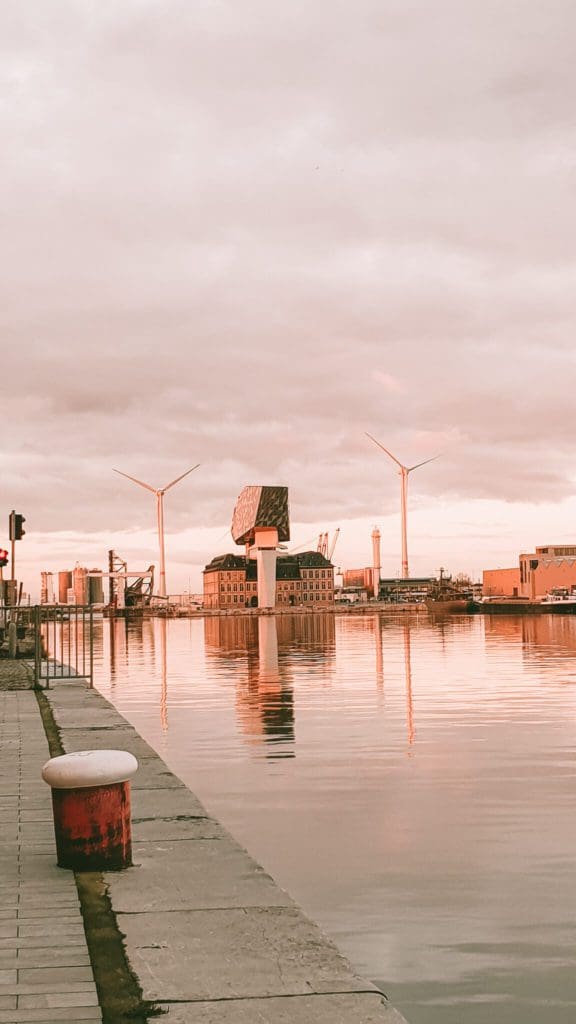 Antwerp has long flown under the radar for most visitors who visit Belgium. In fact, visitors who visit Belgium tend to stick to firm favourites of Brussels, Bruges & Gent. Which is a huge shame as they are missing out on one of the best cities in Europe.
The fashion capital of Europe alongside those of London, Paris and Milan, the independent and boutique stores of Antwerp are second to none. Shopping in Antwerp is really something else and an absolute must for anyone with an interest in fashion.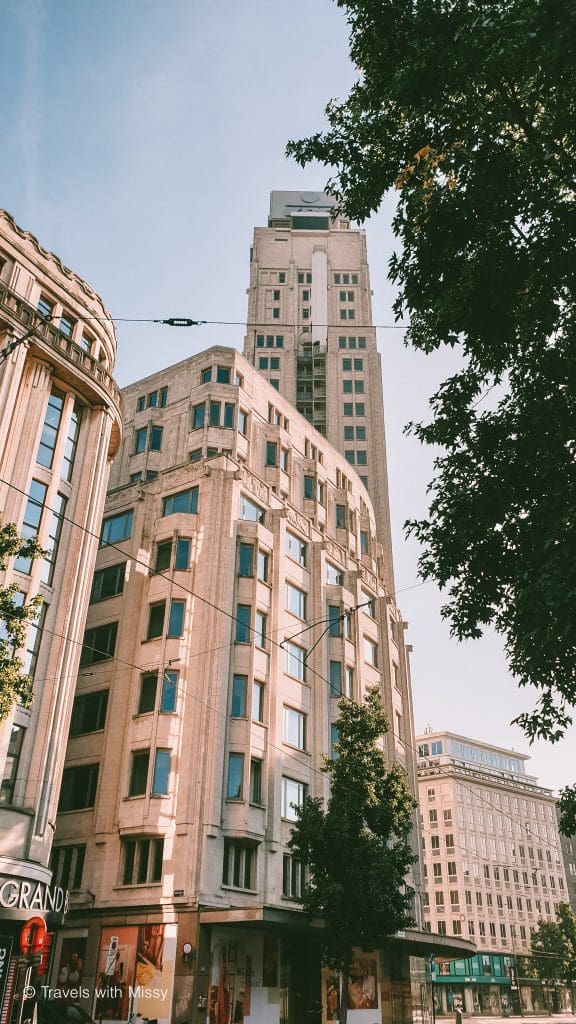 Antwerp also happens to be home to some of the best restaurants, beer cafes, and museums. Visitors are always surprised to learn how walkable Antwerp is. Considering it is the home to the second-largest port in Europe, Antwerp is relatively small. With just under half a million people living in the city, Antwerp makes a wonderful city break.
Packed with museums, fantastic Belgian beer and food, you will be hard-pressed to leave. Visitors will have their pick of Antwerp hotels which range from boutique hotels to large chains.
Botanic Sanctuary Antwerp
One of the newest hotels in Antwerp is the Botanic Sanctuary Antwerp which opened its doors in March 2022. Located beside the gorgeous Botanic Gardens of Antwerp (Den Botaniek), which also happens to be the home of the fabulous lunch-only Michelin restaurant, Het Gebaar.
Botanic Sanctuary Antwerp has converted a former seminary into an incredible 5-star hotel. Complete with a relaxing spa that offers spa treatments fit for royalty, guests can avail of facials, relaxing massages and anti-ageing therapy.
Foodies will adore the Hertog Jan restaurant which has 2 Michelin stars, or if that doesn't sound appealing, then you can nip next door to the Fine Fleur which has 1 Michelin star. Bar Bulot offers traditional Belgian cuisine such as Belgian mussels and of course, fries.
With 108 rooms and 5-star service, Botanic Sanctuary Antwerp is one of the smartest hotels in Antwerp for quite some time. It oozes luxury and refinement and is a must for visitors looking for old-world charm in the 21st century.
Historic Old Town of Antwerp
Antwerp's historic old town is located right beside the river Scheldt. As you approach the historic old town of Antwerp, you will encounter the looming Cathedral of Our Lady, a magnificent mid-14th-century Cathedral. It's currently undergoing a refurbishment of its towers, but it's due to be finished its restoration in 2023.
The old town is full of meandering lanes that are perfect examples of Antwerp's fascinating past. Grote Markt was once home to the guild halls, the tops of each building are still decorated with the Guild's gold insignia. Now, these former guild halls are home to bars, cafes and restaurants.
During the winter months, the Antwerp Christmas Market has a number of stalls and a large Christmas Tree that takes centre stage near the Brabo fountain.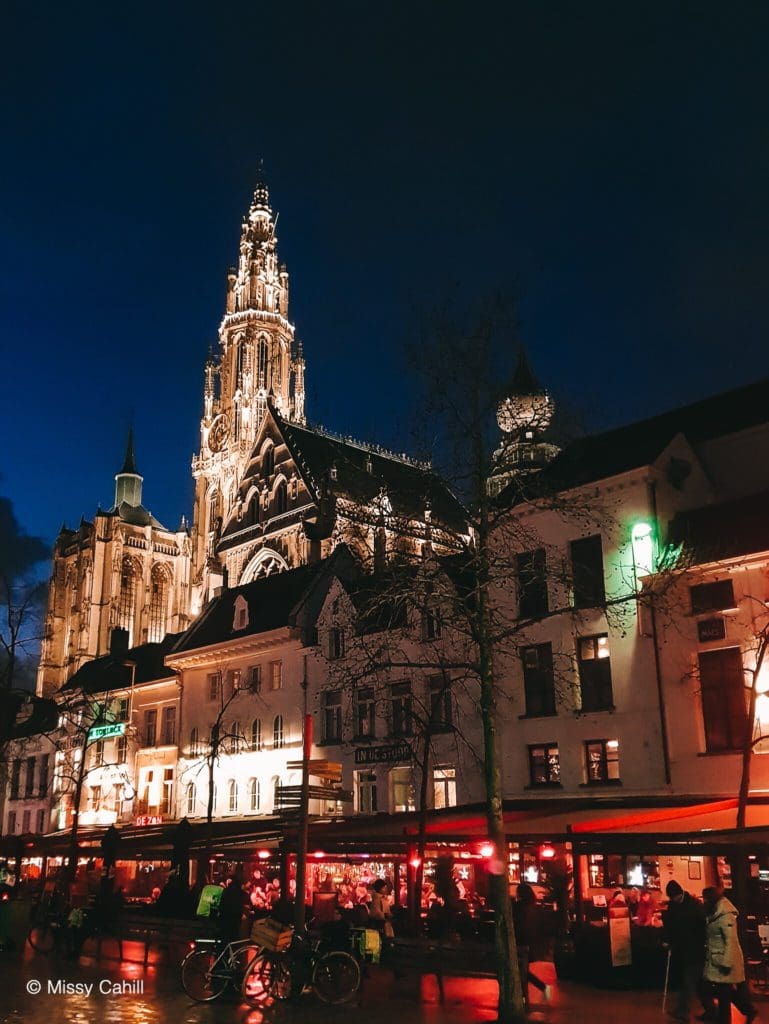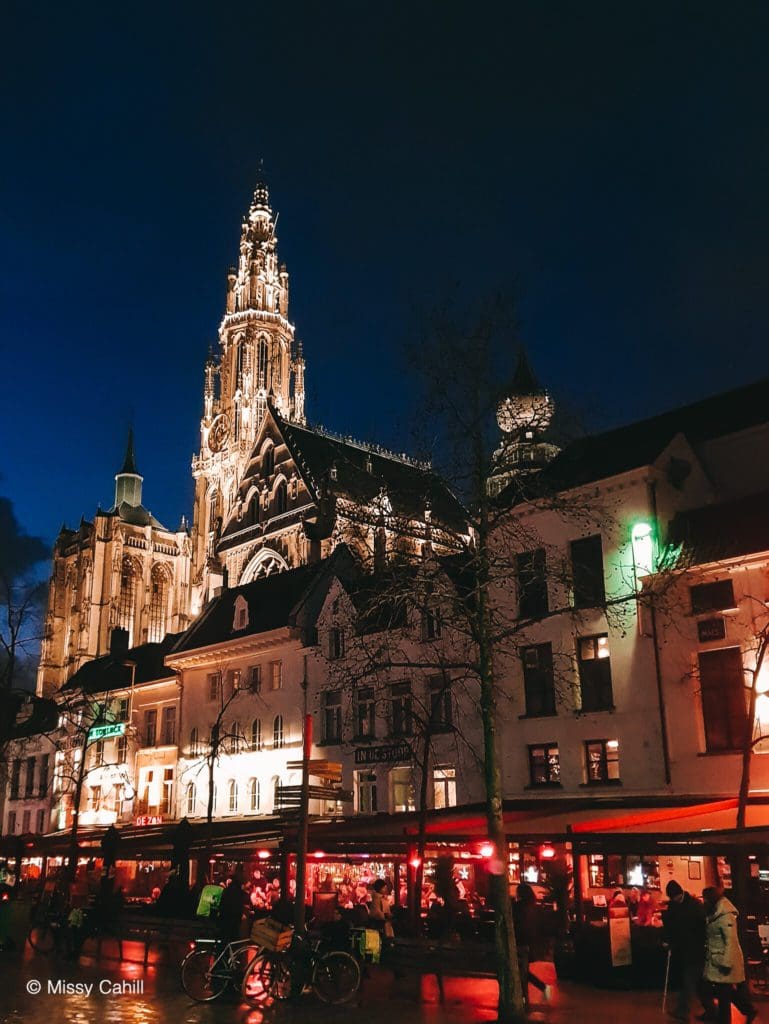 When deciding where to eat in the historic old town, visitors will be spoilt for choice. A few steps away from the tourist traps will lead you to some truly excellent Belgian cuisine. A favourite for mussels and a very unique establishment is Elfde Gebod. If you decide to dine in the restaurant you will be surrounded by hundreds of religious statues. It's a quirky restaurant and a favourite for first-time visitors to the city.
The historic old town makes a superb base for visiting the city as well the museums in Antwerp. Some of the best hotels in Antwerp are located in the historic old town.
Hilton Antwerp Old Town
With the Hilton Antwerp Old Town's location on Groenplaats, this 4-star hotel is housed in a beautiful early 20th-century building. It is steps away from excellent restaurants and bars and is great value for money considering its prime location.
A boutique hotel with ultra-modern rooms in a fantastic location. The rooms are decorated with sophisticated travel in mind, with high-end detailing in their rooms and facilities. De Gulde Schoen is an excellent example of a 4-star hotel in Antwerp.
This hotel not only offers guests spa treatments but its rooftop bar has stunning views of the Cathedral of Our Lady. Its excellent location and features make Hotel Julien a truly special stay for those looking for a vibrant city 4-star hotel stay.
Hotel Franq Antwerp
Hotel Franq is the perfect luxury hotel stay. Not only does Franq have a Michelin Star restaurant on its premises but it's also beautifully modern and elegant. Its lobby and courtyard are Instagram-worthy with vibrant colors and furniture. The rooms are modern and tastefully decorated.
If you are looking for a small luxury hotel in Antwerp with a tonne of charm and character then Hotel De Witte Lelie is the perfect hotel. Each of it its 10 rooms is tastefully decorated, with no two alike. Not only is this hotel pet friendly, but it has a superb courtyard and adorable bar. For visitors who want an intimate luxury hotel stay, Hotel De Witte Lelie would be a top choice.
Central Station
Antwerp Central Station was built in 1905 and is considered to be one of Europe's most beautiful train stations. With its towering gold-leafed dome, for visitors arriving into Antwerp via train, there is no grander impression. You will gaze up in awe at the sheer engineering that has gone into creating this truly stunning building. Backing onto the train station, the zoo was established in 1843 and is a great way to spend a couple of hours exploring.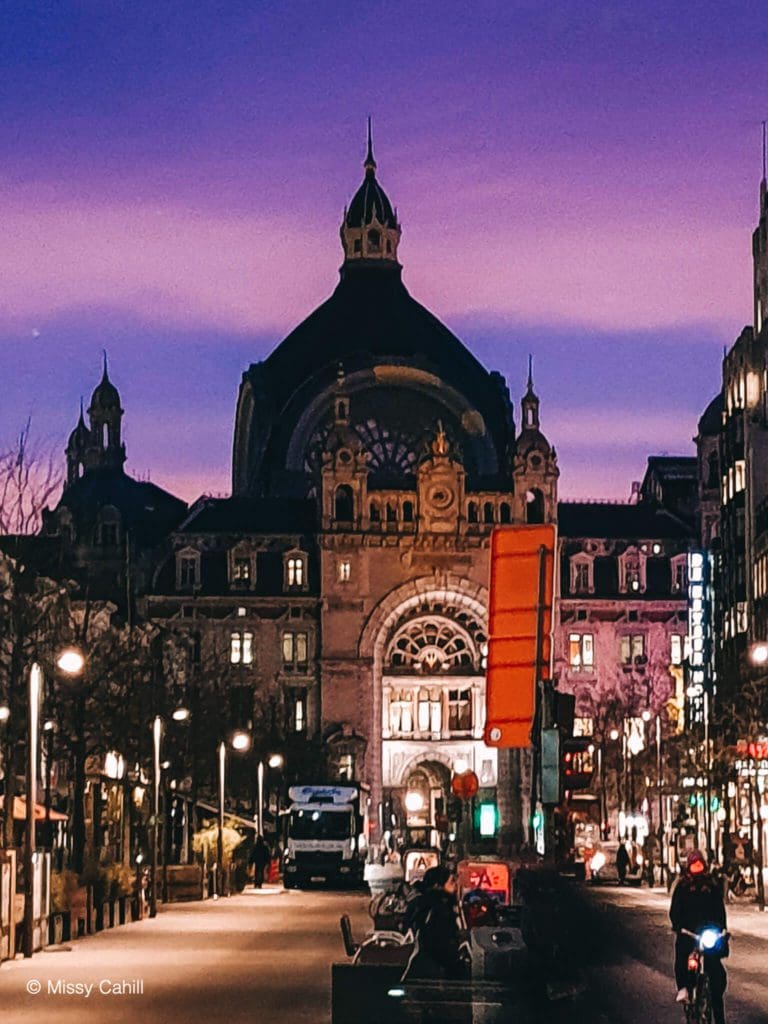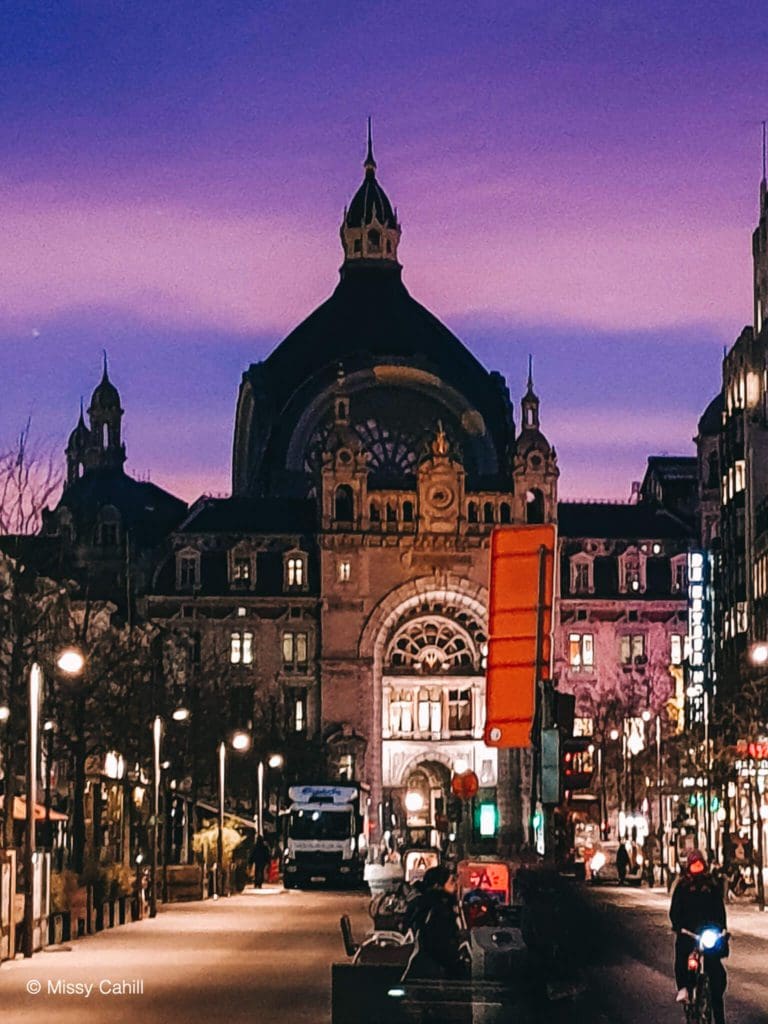 Antwerp is known as the diamond capital. With more than 80% of the world's diamonds passing via Antwerp and the area beside Central Station is known as the Diamond District. With dozens upon dozens of diamond dealers and jewellers in the Diamond District, you will be able to get a good deal on some nice pieces of jewellery.
Unlike other cities, the area surrounding Central Station is not unpleasant. There are a few questionable characters, but I've never felt threatened or uncomfortable in that area at night time. There is a large volume of hotels surrounding the station and it would be a great place to be based if you are on a quick visit to the city for a night.
If you are spending a long time, I would recommend staying in the old town as it is more ambient and has a lot to offer on its doorstep.
The Hylitt Hotel is a great hotel for those on a business trip with amenities including meeting rooms, a sauna and a swimming pool. The Hylitt Hotel also includes a rooftop restaurant.
Park Inn by Radisson is a 3-star hotel with often great deals on its room rates. Its proximity to Central Station makes it a good base for those visiting the city on a budget.
Hotel Indigo Antwerp is a stylish budget hotel with rooms decorated in colourful themes. Hotel Indigo Antwerp has a courtyard where guests can enjoy some delicious Belgian beer.
You really can't get any closer to Antwerp Central Station than the Hampton by Hilton Antwerp Station. With the station being no more than 20 steps away, this is a great base for those who are passing by Antwerp. You'll find it difficult to miss your train home from this location!
Berchem
Berchem is a fantastic neighbourhood in the city of Antwerp and has a lot of character. Whilst this neighbourhood may feel more residential, you are experiencing Antwerp at its finest. With parks, breweries and plenty of restaurants, this is a great area to base yourself in.
It is also home to one of the best hotels in Antwerp. Berchem is well served with trams, buses and nearby Berchem train station. The fantastic De Konnick Brewery offers visitors a chance to learn about its brewing process and indulge in a 'bolleke' of beer whilst touring the highly interactive self-guided tour.
Located in the same building as the brewery, you will find an incredible artisanal baker, cheesemonger, butcher and chocolate shop. Black Smoke is a delicious highlight serving authentic BBQ'd meats and other takes on traditional American cuisine. On sunny days, their rooftop is a fabulous way to spend a few hours eating and drinking some seriously outrageously delicious food.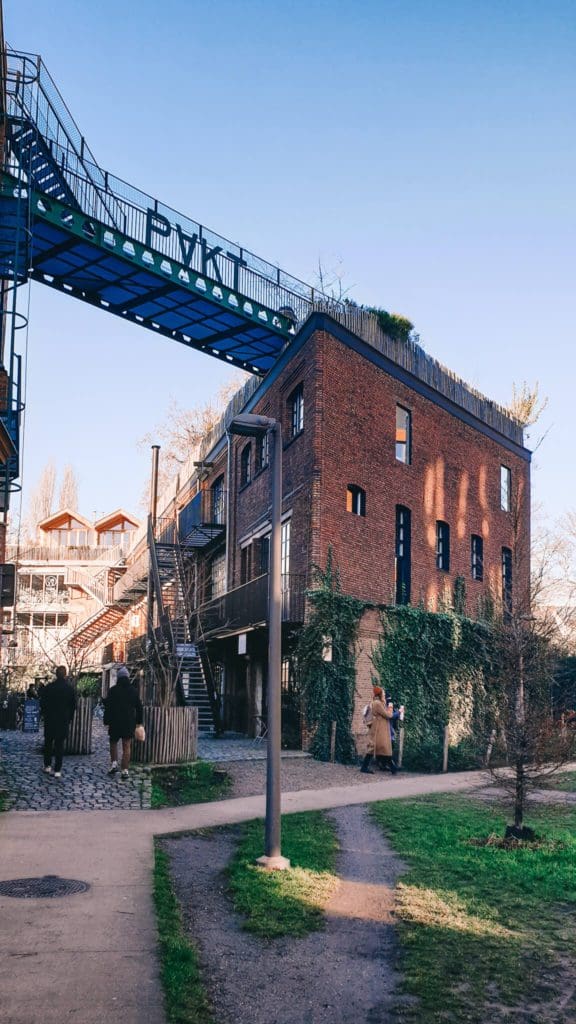 Pakt was once an old disused warehouse that is located in the Green Quarter. The Green Quarter gets its name thanks to its wide-open green spaces set in an old military hospital. Within Pakt you can find numerous restaurants, cafes, bars, a gym and a rooftop vegetable garden.
Pakt is one of those spaces that makes you want to move to Antwerp immediately. It is swaggering with ambience and potential. Pakt is like stepping into a wonderland and offers visitors a unique experience.
Wandering around the Green Quartier is truly special. The old military hospital was recently converted into homes and apartments. This incredible development is also home to one of Antwerp's Michelin Star restaurants, The Jane. Housed in a former chapel, The Jane offers foodies an experience they won't forget. Their tasting menu starts from €215 per person and you will need to book in advance.
Within the Green Quarter and backing onto Pakt is the August Hotel Antwerp. A former Augustinian cloister is now the home of 44 rooms and truly represents ultimate luxury. With loving care the hotel restored the cloister into its former glory with a modern twist. Original details have been kept intact with flooring and marble being reused to create a truly opulent setting. The hotel also includes a spa and wellness centre. If you are looking for one of the best hotels in Antwerp that offers tranquillity and super restaurants then make sure you book your stay at the August Hotel Antwerp.
---
After reading this post, you should have a better understanding of the best hotels in Antwerp. You can now start comparing them to see which hotel would be the perfect base for your trip! All but one is located within walking distance from Antwerp Central Station – so don't worry about having to take public transport if you're arriving by train or bus.
There are some close-by attractions including Stadhuis (city hall), Kloosterstraat and Lange Nieuwstraat shopping areas as well as museums like MAS museum and Boijmans van Beuningen Museum. Have you stayed in any of these award winners before? Let us know what your favourite was below!