When planning a trip to Greece in 2023 there are several items that you should consider. Factors to consider are how long you can afford to spend in Greece, and whether you will be visiting the country during the height of summer (July & August) or off-season when its a lot quieter (& cheaper).
And of course, when planning a trip to Greece, it's good to have an idea of where you would like to spend your vacation. Do you want to explore the ancient ruins of Athens, visit the monasteries of Meteora or visit the incredible Greek islands of Mykonos and Santorini?
Greece is one of the premier destinations in Europe and it's impossible not to fall in love with the country and its people. So let's get down to business and start planning a trip to Greece in 2023!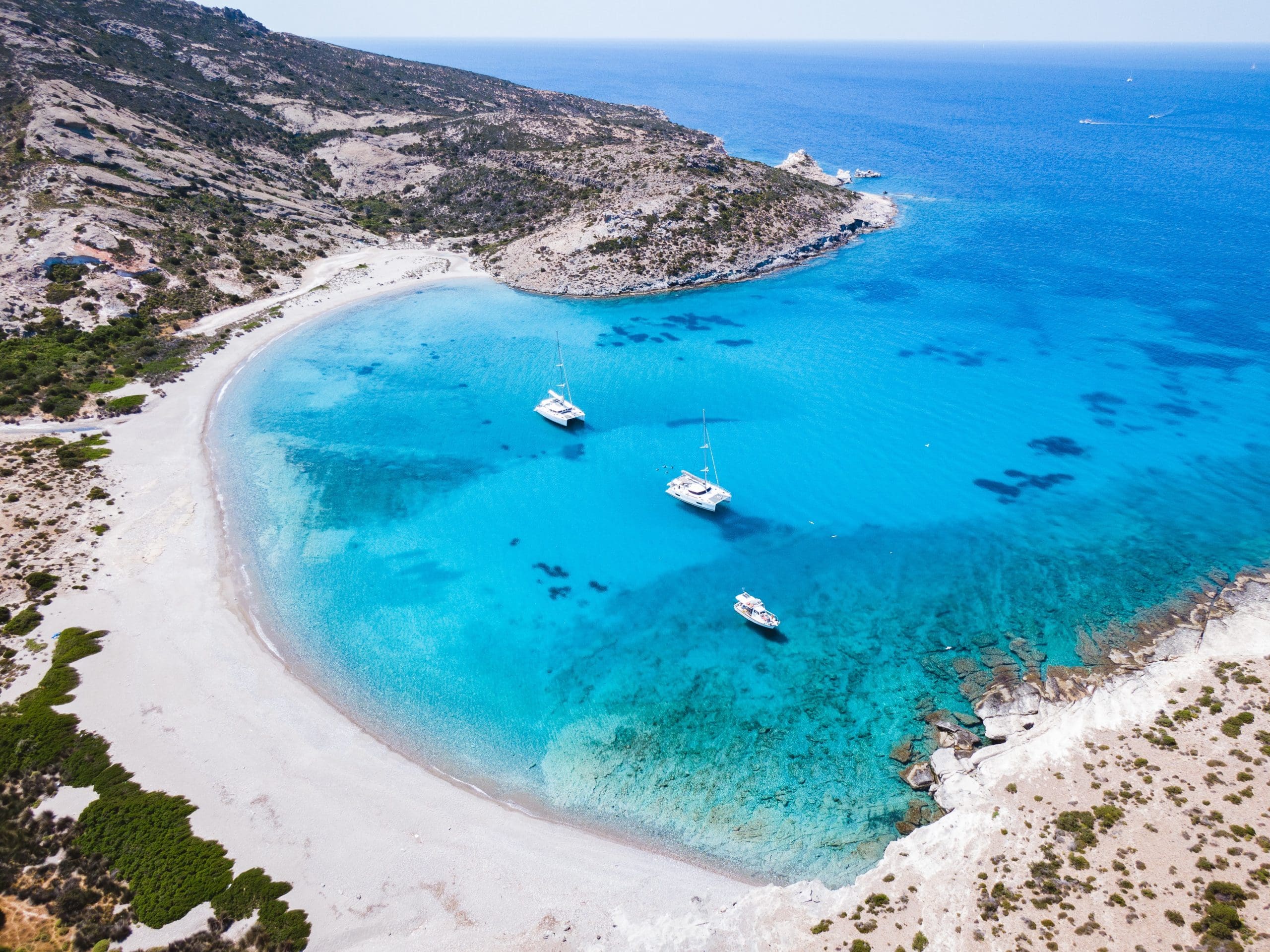 Greece had been on my travel bucket list for the longest time. And in 2021, after the country opened up after Covid closed international borders, the opportunity finally arrived. Greece did not disappoint and more worrisome is the fact that it's all I think about.
Greece is like an obsession. Once you've visited it's a hard feeling to shake. It starts to inhabit your very soul and the only way to fix that itch is to plan another trip to Greece.
There are a lot of questions about visiting the country for the first time, so let's dive into planning a trip to Greece in 2023.
As you read, you will notice that all prices are in Euros. At the time of writing, the US Dollar and the Euro were pretty much on par with one another. $1USD = €1EURO.
How much does the average trip to Greece cost?
An almost impossible question to answer, because of everyone's different budget needs and requirements. Greece can be as expensive or as cheap as you want it to be. Visitors from the US will have expensive airfare to deal with during the high season, and of course, hotel prices in Santorini & Mykonos are at their most expensive.
Is Greece Expensive?
Greece is a really affordable European destination. Meals in restaurants typically cost between €12 & €16 for a main in a local Greek restaurant (taverna).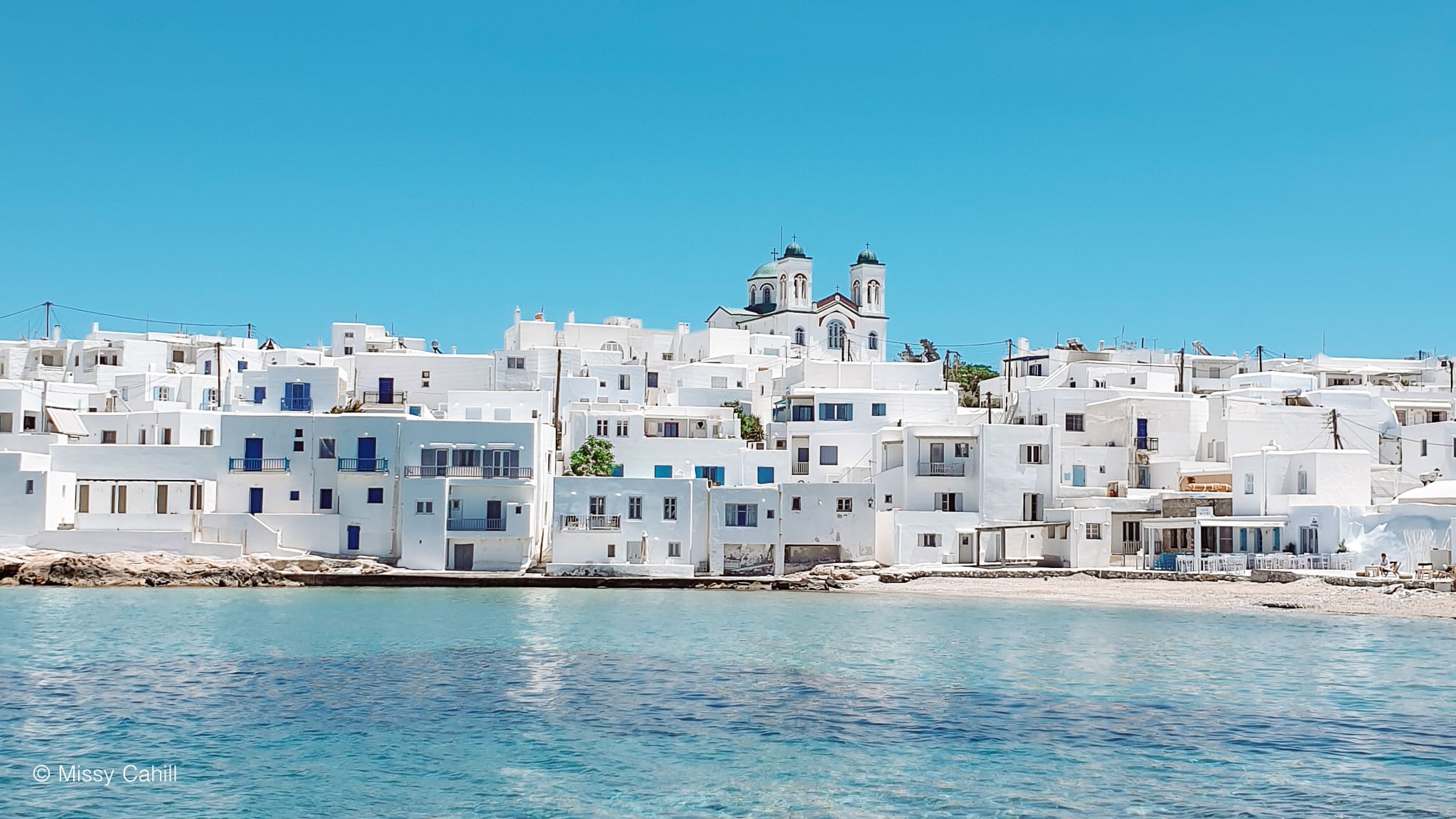 If you visit in the shoulder months of the high season, you can reduce your trip price dramatically, as flights and hotels are more affordable. Of course, Greece is one of the places like the Maldives where you can splurge and go all out on the best of the best and stay in some of the fanciest hotels on the planet.
We ended up splurging on our trip to Santorini as we knew we'd more than likely never visit the island again. We stayed in Canaves Oia Suites & Hotel and it was one of the most incredible 5 Star hotel experiences of my life, but we also stayed in a 1-star hotel on Paros and equally loved that experience too. 
Whatever your budget is for your trip to Greece, as corny as it sounds, it's the memories that are the richest part of your vacation. You'll never forget your trip to Greece.
What is the best time of year to go to Greece?
The best time of the year to visit Greece is the months of May, September & October. During these months you can enjoy excellent weather, a reduction in tourists and prices are a little bit cheaper in places like Santorini (but not hugely).
Best Time To visit Greek islands
The weather in May sees the beginning of summer approaching with temperatures and crowd numbers increasing. Lesser visited islands are still relatively quiet and you may even find some restaurants and beach clubs only open in June.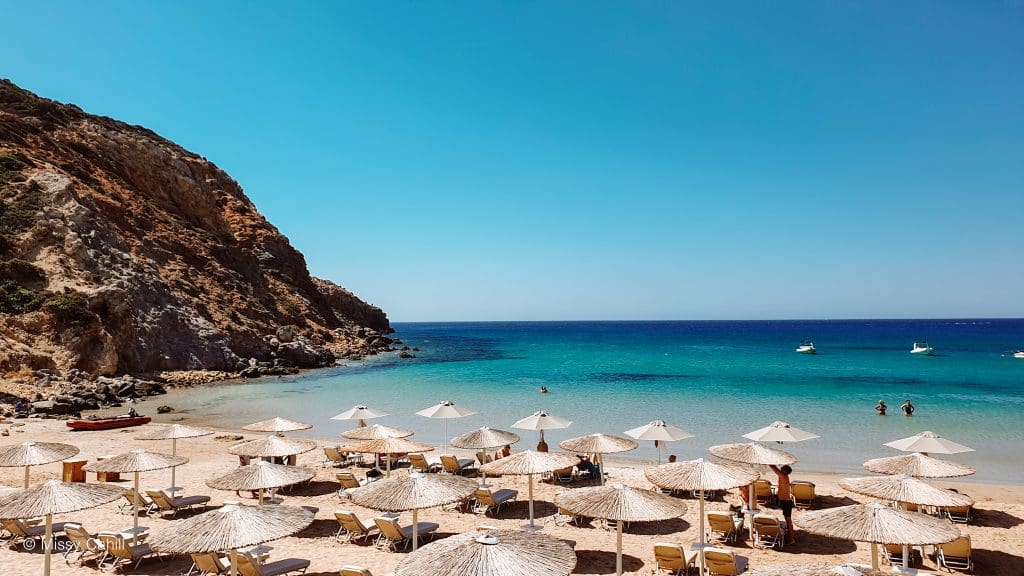 Speaking of beach clubs, there are so many excellent beach clubs to choose from depending on which island you visit. You can party your heart out in the beach clubs in Mykonos. Or slow down the pace in the beautiful and classy beach clubs in Santorini.
The months of May & June, September & October are some of the best months to visit the Greek Islands. Lots of the attractions will be open, hotels will have availability and you won't have to fight other tourists for parking (unless its Santorini which is busy all year round).
The Best Months To Go To Greece
September is still incredibly warm and very busy. The sea is at its warmest and the islands are still busy.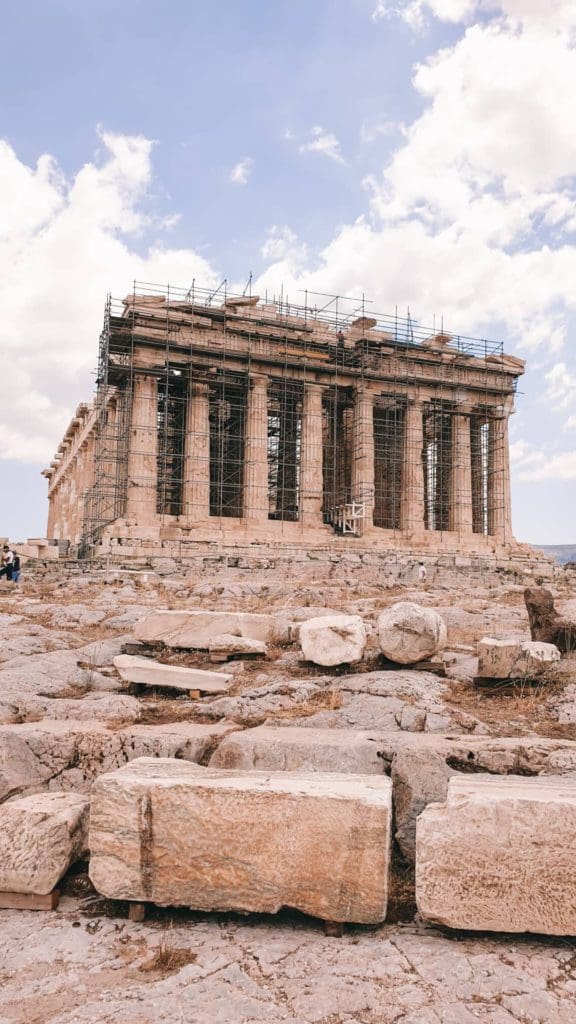 October is when a lot of the islands start to wind down their season and by the end of the month, a lot of the seasonal restaurants and bars will shut shop for the year. The weather can vary in October but you can still enjoy the sunshine and a light jacket in the evenings.
The cheapest time to plan a trip to Greece is in the months of November – March. But be warned you will have to deal with a lot of restaurants and hotels being closed, and ferries will be reduced in their frequency and routes. The weather can be quite cold on some of the islands, but you will be guaranteed to enjoy Santorini without all the crowds.
Planned trips to Greece during these months will leave you in awe of the country, and won't also break the bank either! The best time to vacation in Greece is before the busy months of July & August when the country reaches its hottest temperatures and busiest season.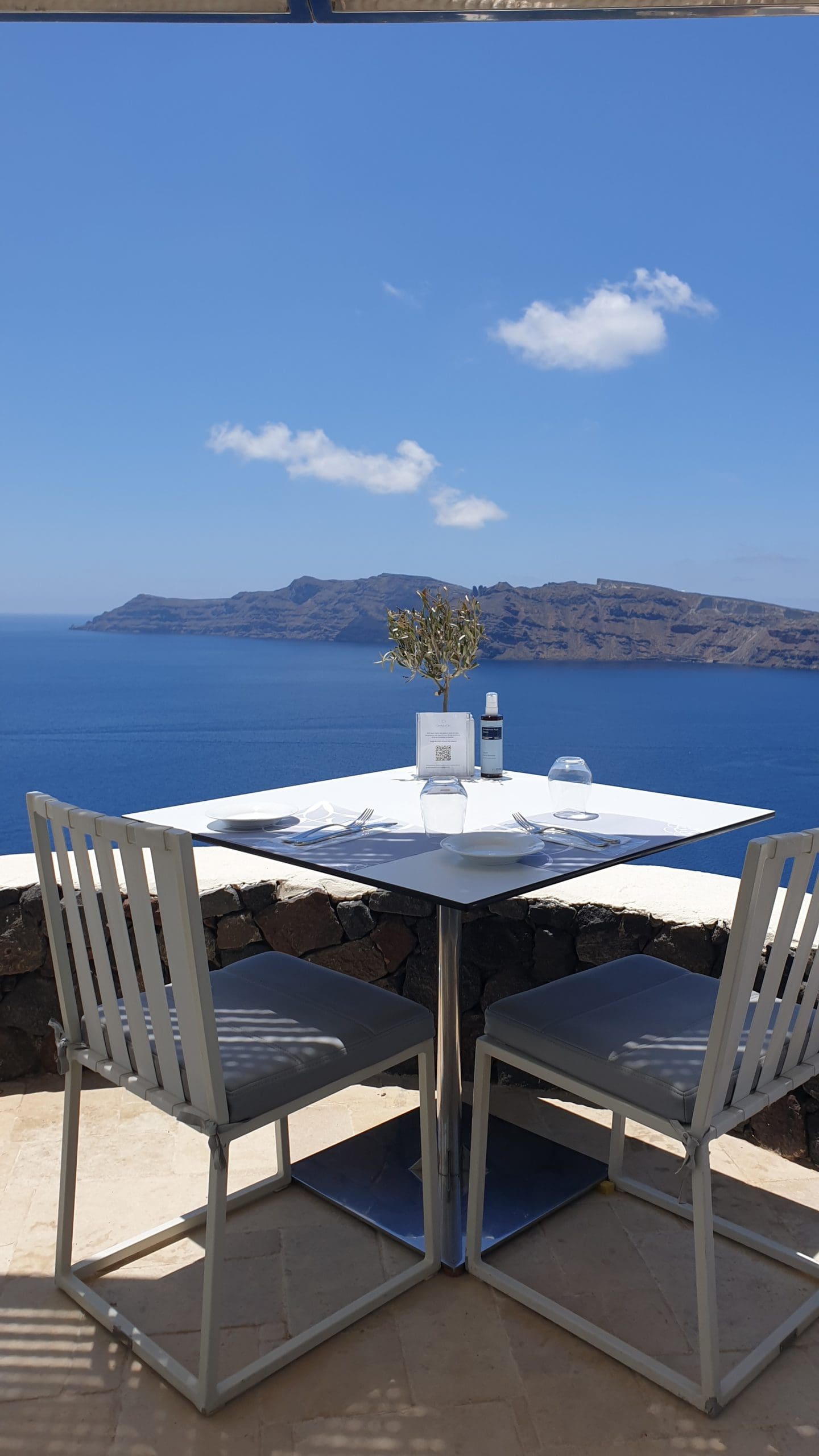 Of course, Greece is at its busiest during the months of July & August when accommodation prices skyrocket and the crowds reach an uncomfortably high. When planning a trip to Greece and want to experience a quieter Greece then avoid Santorini & Mykonos during these months and head to one of the lesser-visited islands to enjoy your trip to Greece.
How many days are enough for Greece?
During your Greece trip planning, you'll soon discover that there are never enough days in Greece! But ok, if you only have a short amount of time to visit Greece and can't stay indefinitely, then 10 days at a minimum is enough to cover 2 islands and Athens.
Ideally, 14 days would be enough to dip your toes into the Aegean Sea and discover Athens & 3 Greek islands. Trust me you'll want to return and keep exploring more and more of the islands with each passing visit.
>> Read more about Best Greek Islands for Couples <<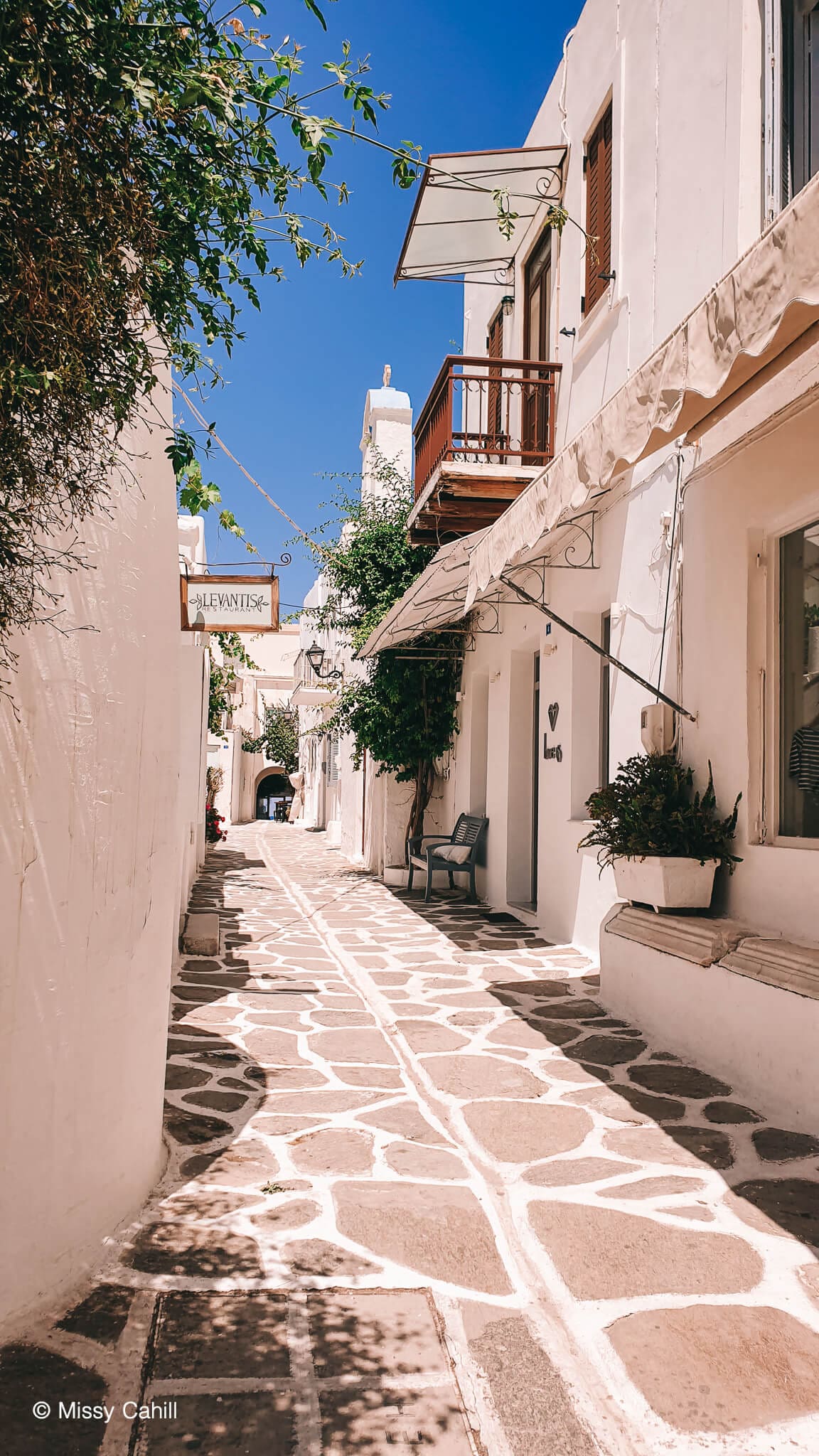 Should I go to Mykonos or Santorini first?
With Mykonos and Santorini both having international airports and frequent connections with Athens, you can easily make either of those islands your first choice.
Mykonos is popular with visitors for its party atmosphere, quaint little streets, and thriving nightlife. Whereas Santorini is more romantic with outrageous hotels and the most incredible scenery in all of Greece.
>> Check out my post on Santorini or Mykonos – Which Greek Island to Visit in 2023 <<
Where should I stay in Greece for the first time?
First-time visitors are drawn to popular islands such as Mykonos and Santorini for their first-time visit to Greece. But there are so many other fantastic places to visit that will give you a better sense of Greece and its hundreds of islands that draw millions of tourists each year.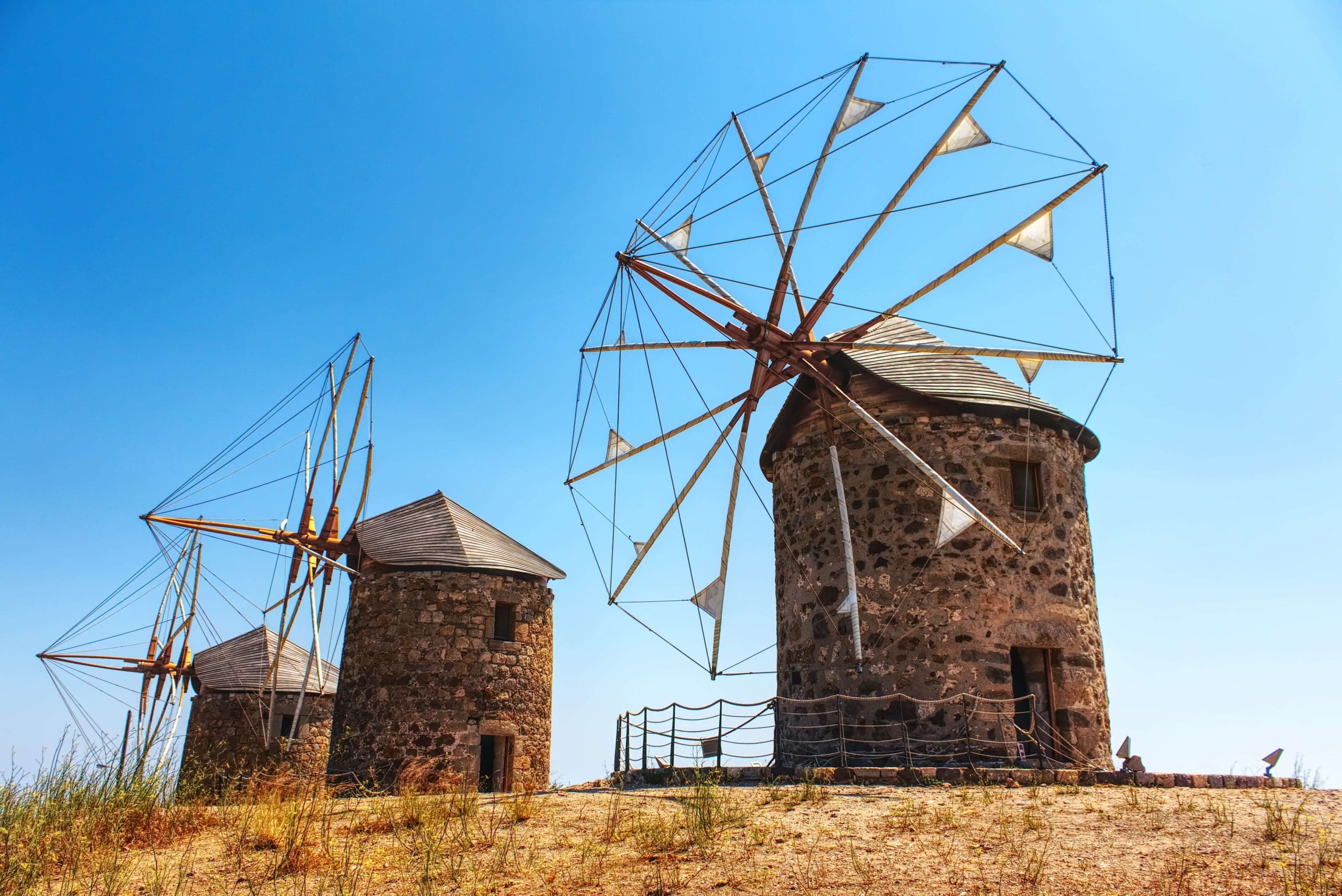 Consider visiting the islands of Milos & Paros in the Cyclades instead of Mykonos or Santorini. Not only will you find these islands to be quieter, but you'll also find them a lot cheaper and prettier. With fantastic accommodations and restaurants that offer some of the freshest ingredients, you'll love discovering the authentic side of Greece not often seen in Santorini.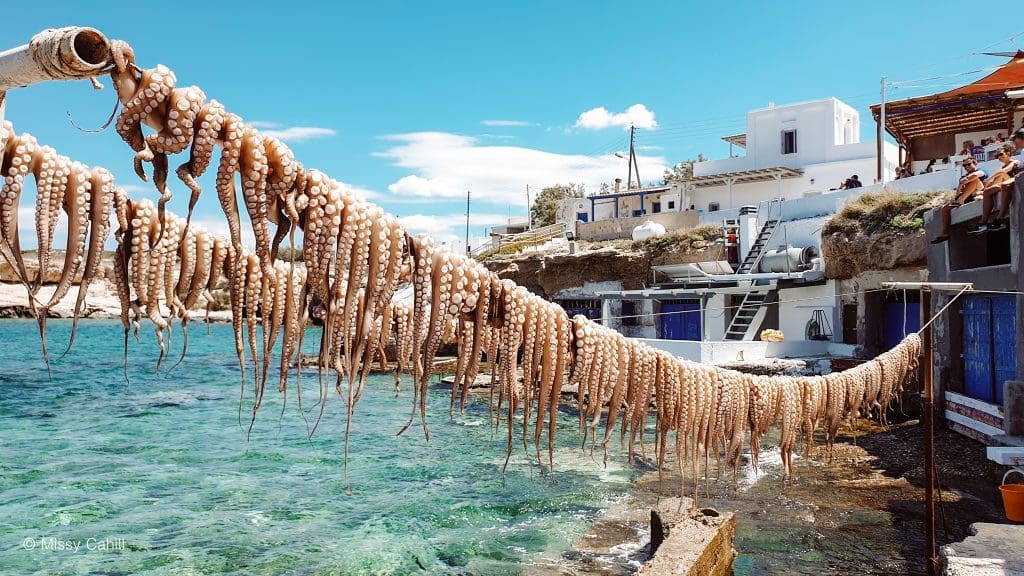 The Ionian islands have a different feel to the Cyclade islands and once you get away from the package tourist destinations of Corfu and Zakynthos, you'll be delighted to discover the best beaches in all of Greece in Lefkada and Kefalonia.
>> Check out my post on Best Greek Islands for Couples <<
Mainland Greece is incredible and overlooked by most visitors who head straight for the islands, which is a shame as it has so much to offer. From ancient ruins to towering monasteries perched on rocks (Meteora) and of course, Greece's fantastic history is everywhere. You'll also find incredible beaches and amazing food wherever you go.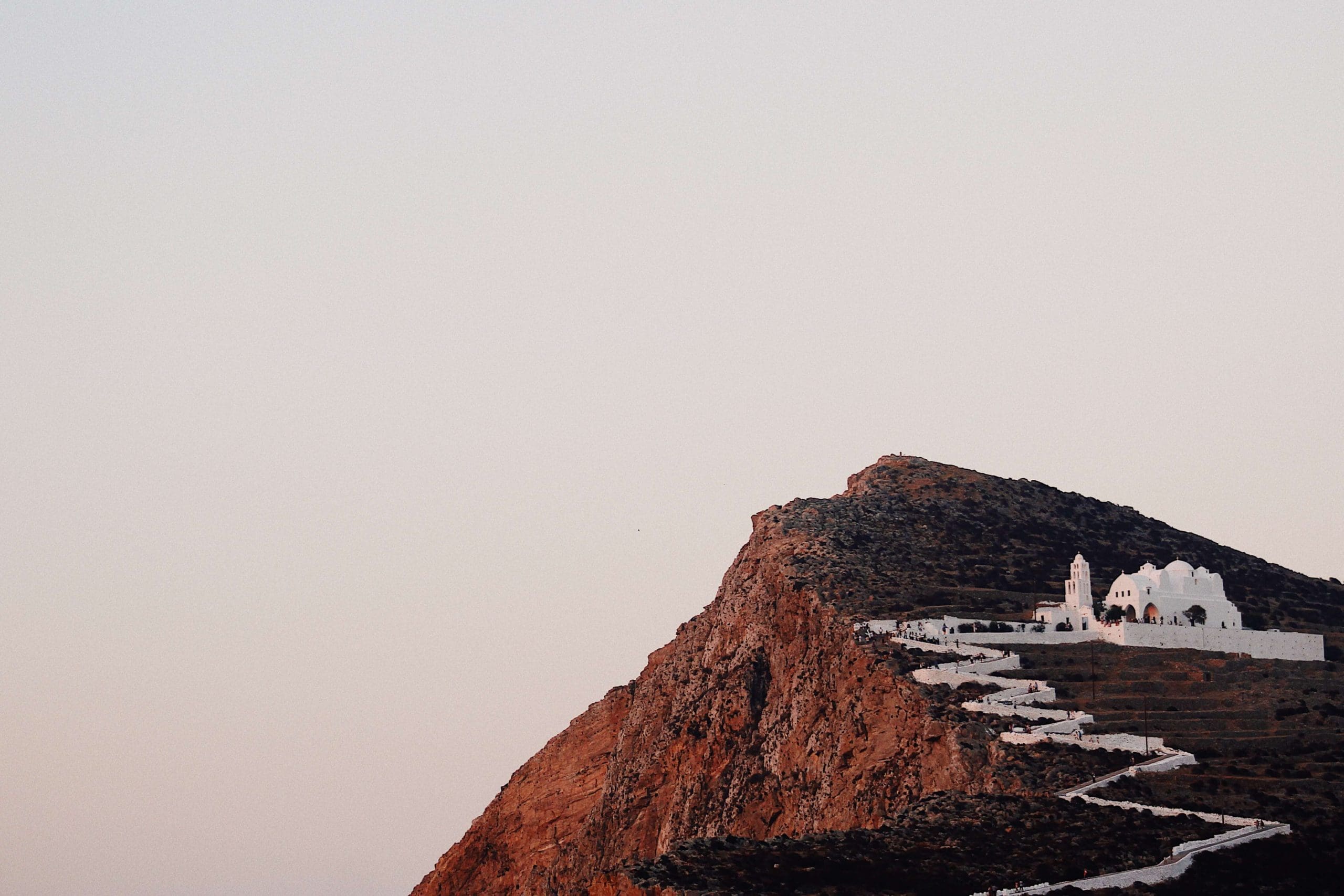 How do you get around in Greece?
On mainland Greece, you can cross the country by rail, bus, or by car. The roads are great, but the Greek drivers are not. Be wary that driving on the mainland you will have to contend with some of the craziest drivers I've ever witnessed. Driving on the Greek islands is a walk in the park in comparison!
Should you wish to visit the Cyclades, Dodecanese, Saronic, Sporades & the North Aegean Islands, the easiest way is to travel by ferry. I highly recommend catching a ferry from Athens to your Greek island of choice. It's hugely enjoyable and part of any true experience in Greece involves taking one of the large ferries that traverse the Aegean Sea.
I book all my ferry tickets through Ferry Hopper when planning a trip to Greece. The detailed schedule and map routes allow me to plan my vacation efficiently. Of course, it doesn't help that I want to see 15 different islands on my 10 day trip to Greece, but that's another story altogether.
Do I need a car on the Greek islands?
Not at all! On bigger islands like Naxos, Santorini & Mykonos you can easily catch a local bus to get around the island. However, if you want to jump between places easily, then you should definitely consider renting either a car or ATV.
Do be warned that lots of tourists each year on the island of Santorini end up in hospital because of accidents with their ATVs or Scooters. If you are not comfortable or confident riding an ATV or Scooter, just rent a car instead. It'll save a lot of tears in the long run.
Rental car prices are relatively cheap across the Greek islands in comparison to other popular Mediterranean islands such as Mallorca and Sardinia.
Can tourists drive in Greece?
As long as you have an international driver's license you can rent a car. Some rental companies may accept your local country's driver's license.
EU citizens' driver's licenses are recognized in all member states.
Is there a train system in Greece?
Greece is a little behind the rest of Europe in terms of high-speed trains and networks, but it's slowly catching up. In 2021 the country welcomed its first high-speed train which can travel up to 200km/hour.
The rail network in Greece is OSE. You can easily take a train between Athens and Thessaloniki in under 6 hours and is a nice way to cross the country. Athens is where most people experience using the rail network to get from the airport to Pireaus port by metro or intercity rail.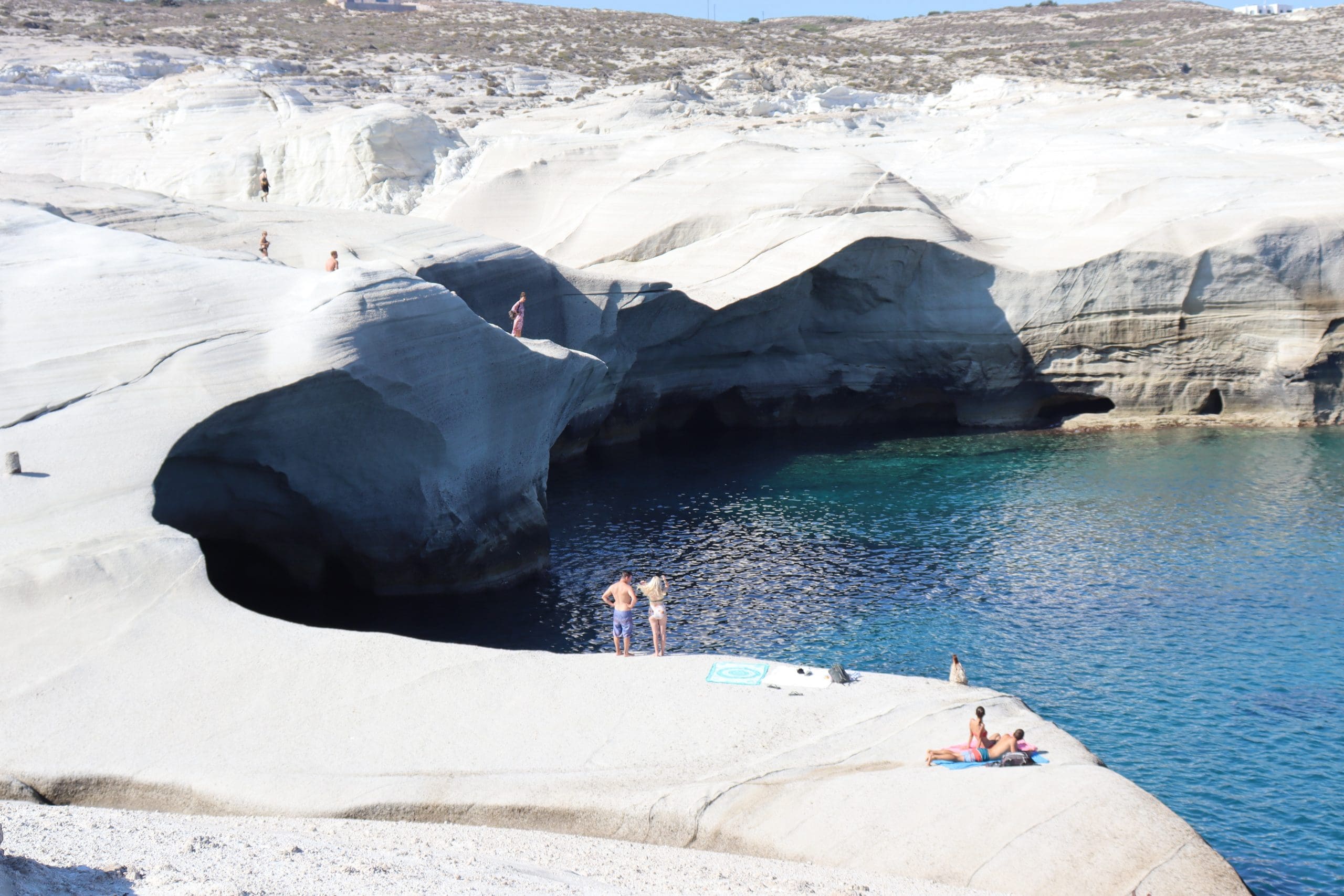 Do people in Greece speak English?
Greece is a country whose GDP depends on tourism and was hard hit during the Covid years. With a large percentage of the population working in tourism, you'll find that the Greeks have excellent English speakers.
More so than countries like Spain or Italy. English movies and television are not dubbed and so a lot of Greeks pick up their English that way.
It also helps to pick up a little Greek on your visit to Greece too and is appreciated. Learn a few phrases by picking up Lonely Planet's Greek Phrasebook and you will reap a lot of rewards on your visit to Greece.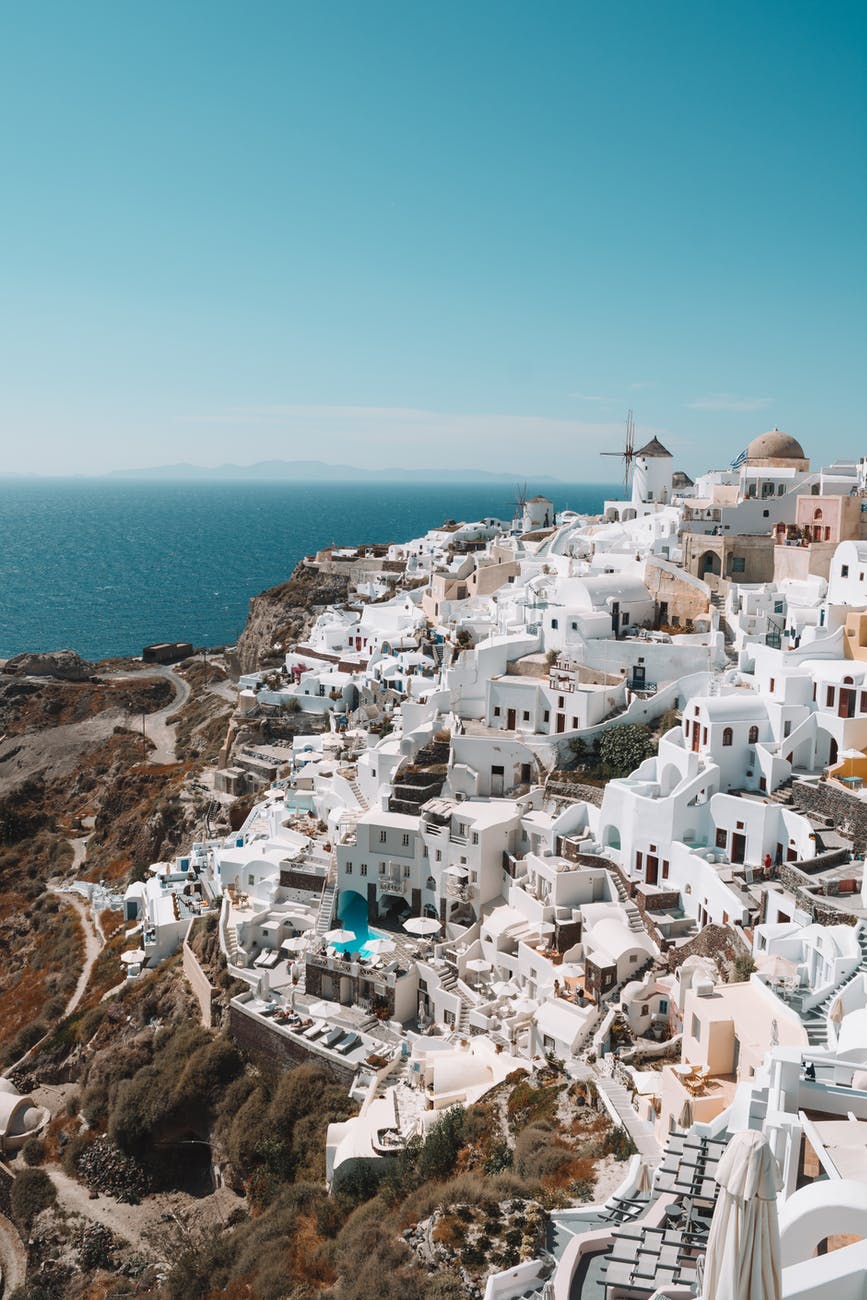 Do I tip in Greece?
Should you tip in Greece or not? Tipping is not a custom in Greece, but you can certainly leave a tip if you feel you have received excellent service.
The tourism industry is one of the biggest sectors of employment in Greece. For many Greek hospitality staff, heading to the Greek islands for the summer months is a right of passage.
Tipping is of course always appreciated and you would not offend anyone if you left a tip behind.
How to get to Greece
Many international flights from all around the world arrive in Athens from all across Europe on various airlines such as Ryanair, Lufthansa, EasyJet, etc. Many of the islands across Greece such as Rhodes, Corfu, Zakynthos, Santorini & Mykonos have international flights arriving throughout the year in huge numbers.
Many flights from the United States will have a connecting flight transfer in either Frankfurt or Paris before heading on to Athens or Santorini.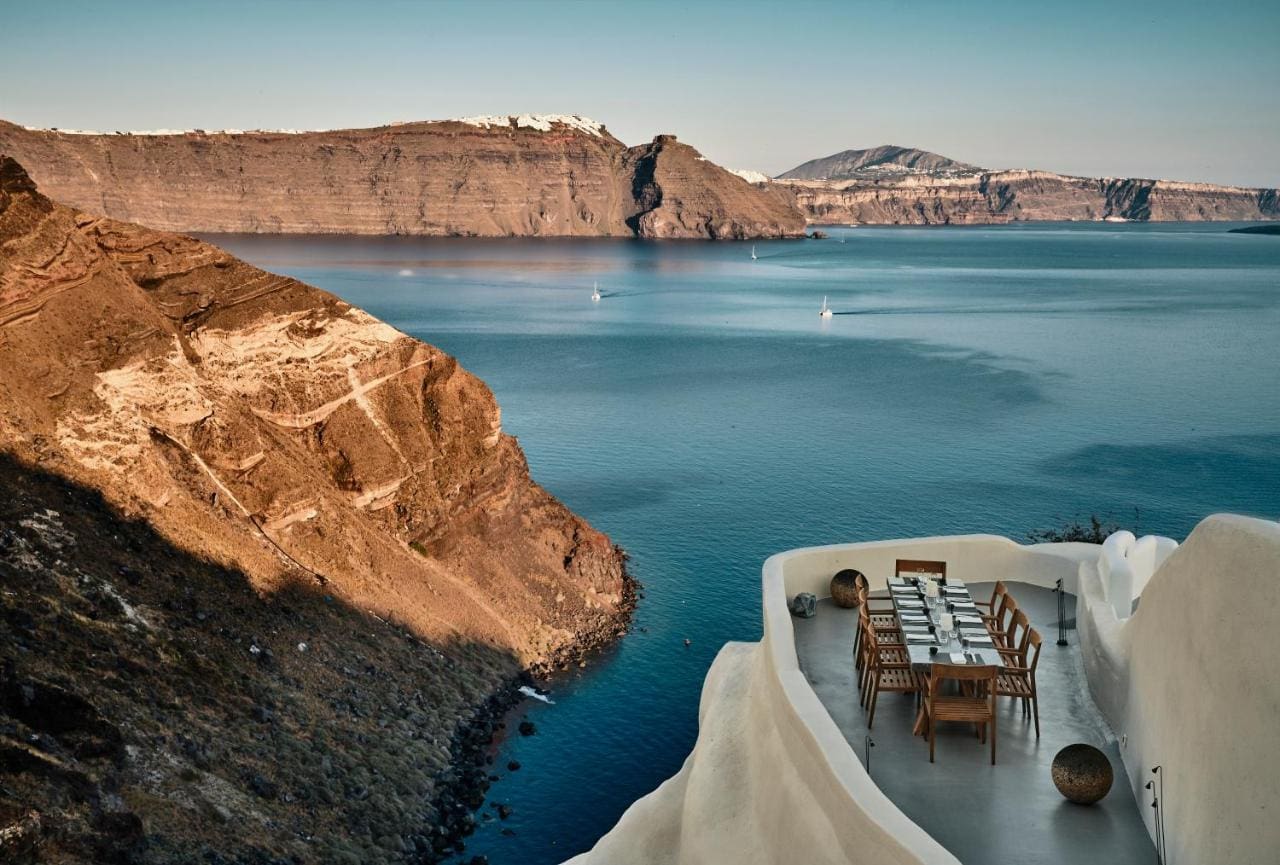 What electricity voltage will I need in Greece?
The electricity voltage in Greece is 230v, so if you are coming from the United States, the UK, Ireland, or outside mainland Europe, you will need a travel adapter.
Do you need a visa for Greece?
Tourists with EU passports do not need a visa when visiting Greece. Greece is a member of the Schengen zone which means that you can stay up to 90 days without requiring a visa in Greece and other countries in the Schengen.
Citizens of the US can visit Greece for up to 90 days for tourism, but be aware that if you use all 90 days in one go, you will need to depart the Schengen zone for 180 days before you can revisit.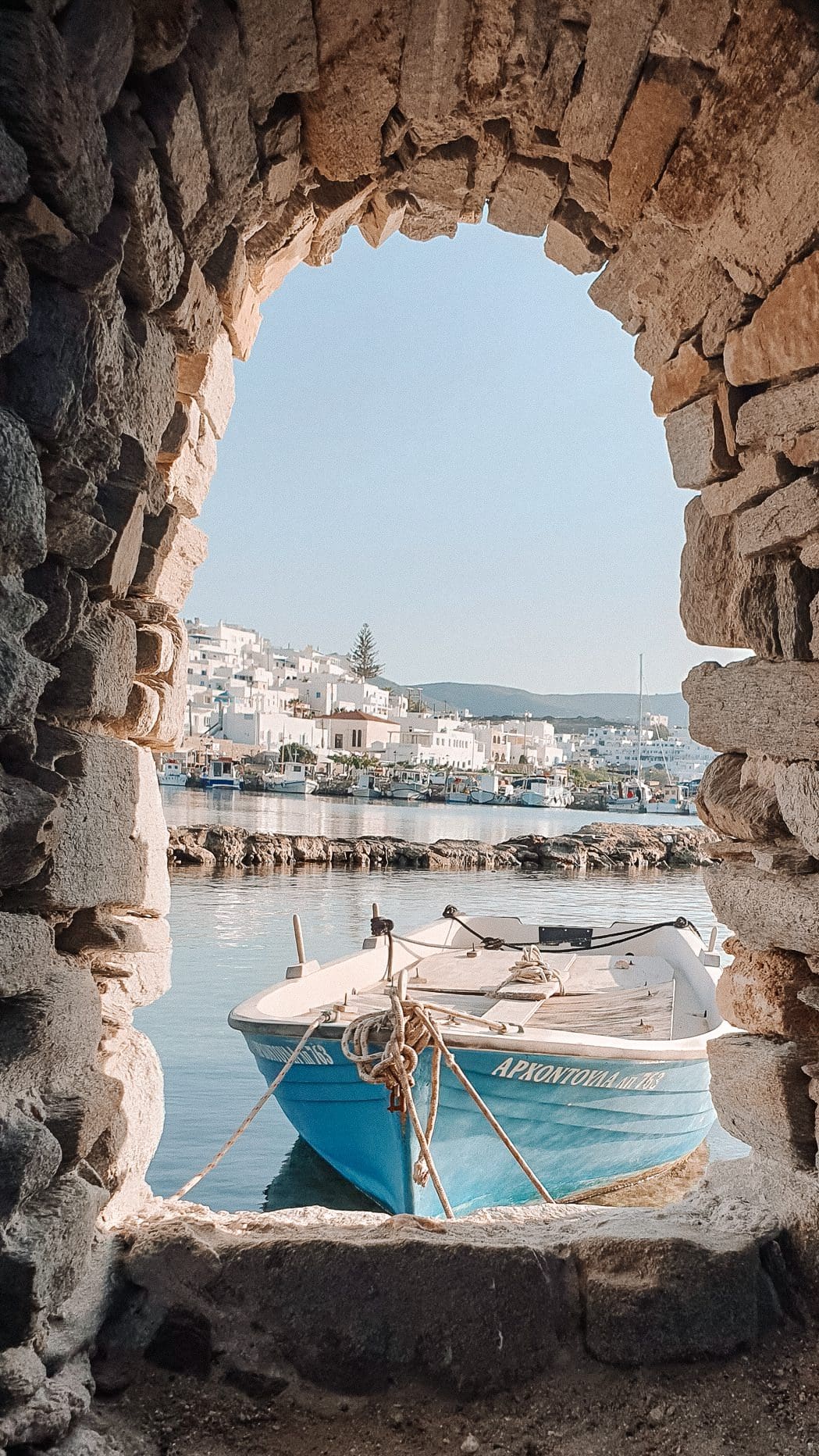 Currency and credit cards in Greece
Greece is a member of the European Union and has been using the Euro since its inception in 2002. In larger cities like Athens and Thessaloniki, you can expect that credit cards are accepted pretty much everywhere.
However, if you are visiting smaller islands like Anafi or Koufonisa, a mixture of cash and credit cards is advisable. If your itinerary includes Santorini, Mykonos, or Paros, credit cards are widely accepted across the islands.
What to pack for Greece
Planning a trip to Greece is of course all about the destination and logistics, but it would rude not to include a packing list of what to bring to Greece!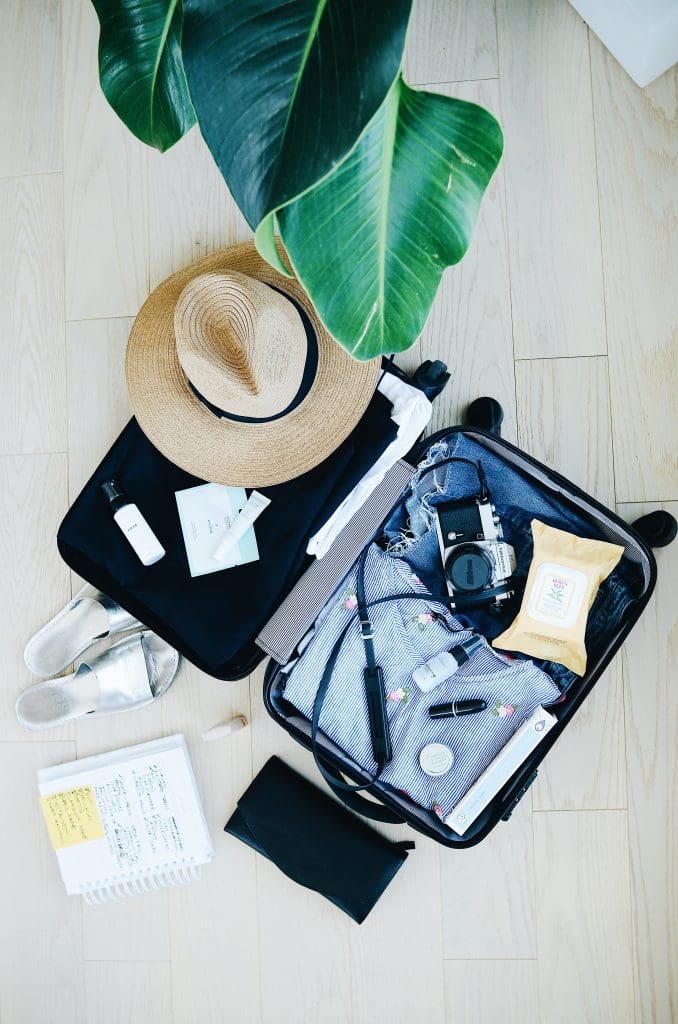 Essentials for Greece include the following;
Passport (make sure it's up to date)
Swimsuit
Packing Cubes (you won't know how you ever traveled without them)
Reef Safe Sunscreen (let's protect the beautiful waters of Greece)
Sun hat (the sun is very hot when out on the water)
Travel Insurance (after the past 2 years, its not worth the risk of getting stuck overseas or having nasty fall off your ATV in Santorini)
International Drivers License
Planning a trip to Greece is one of the most exciting aspects of international travel and it also happens to be one of the most amazing countries in Europe.
As you travel around Greece, you will meet some of the nicest and friendliest people who are very proud of their gorgeous nation. The food is out of this world and trust me, there is more to Greece than Santorini and Mykonos.